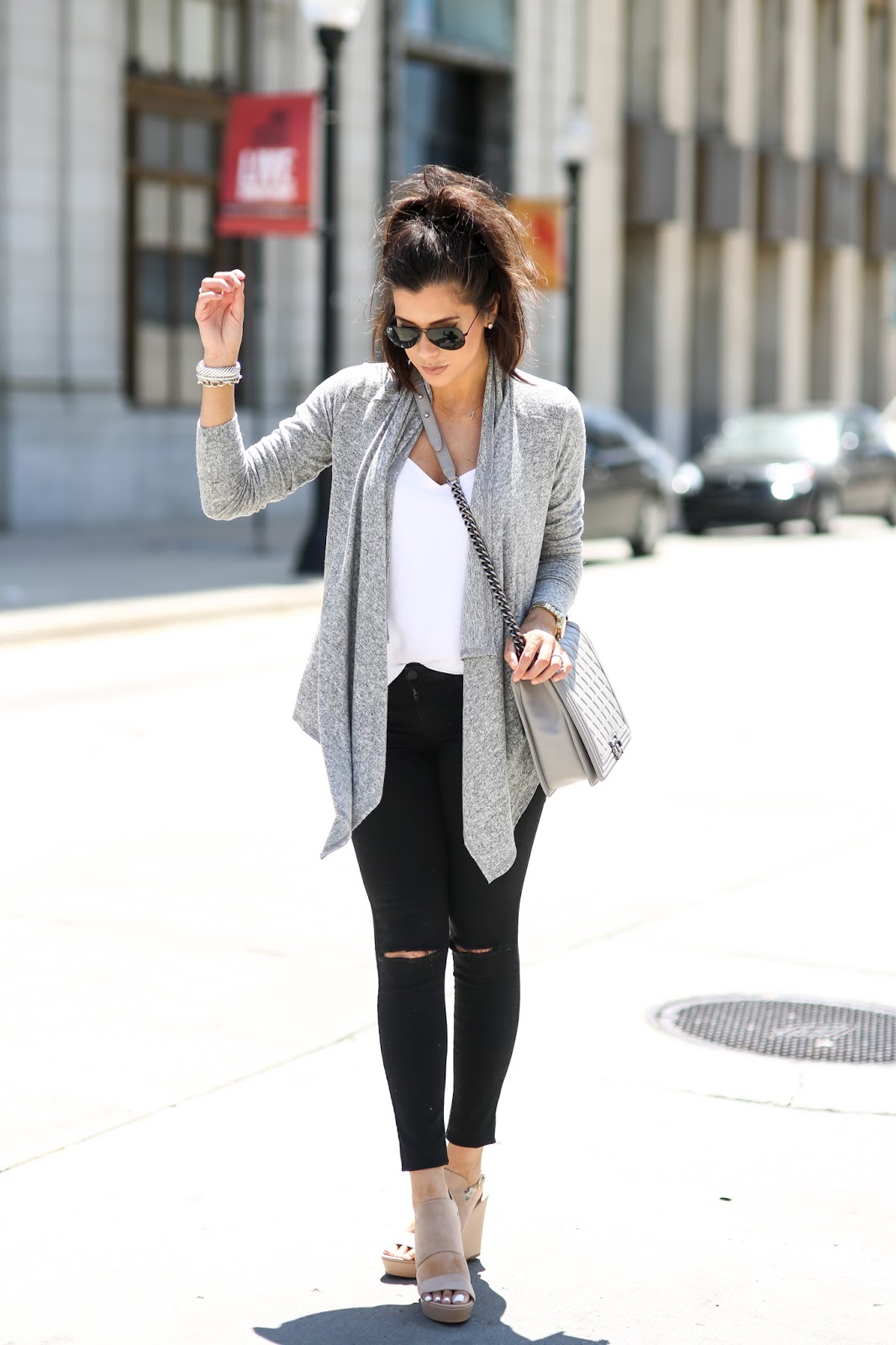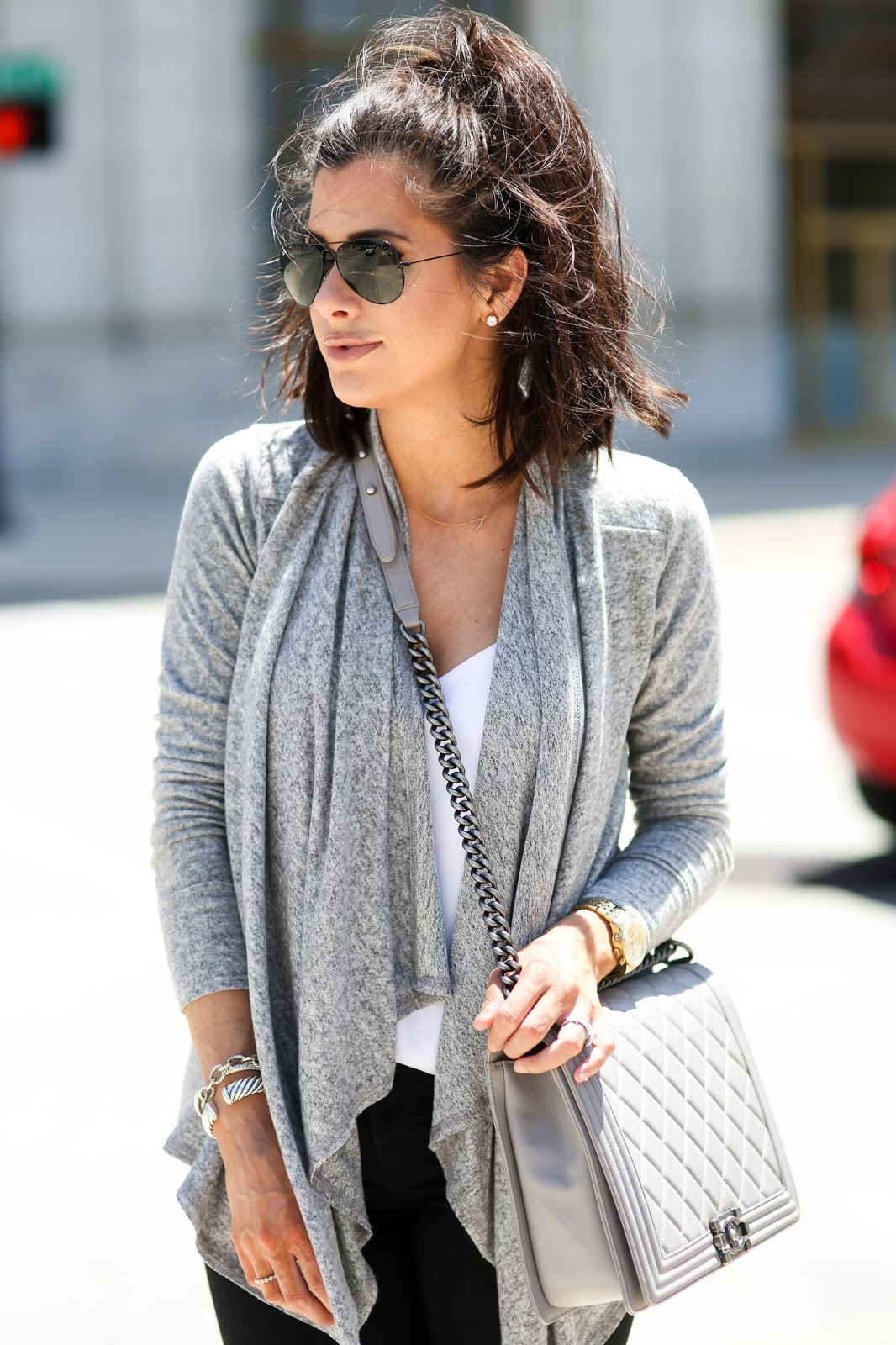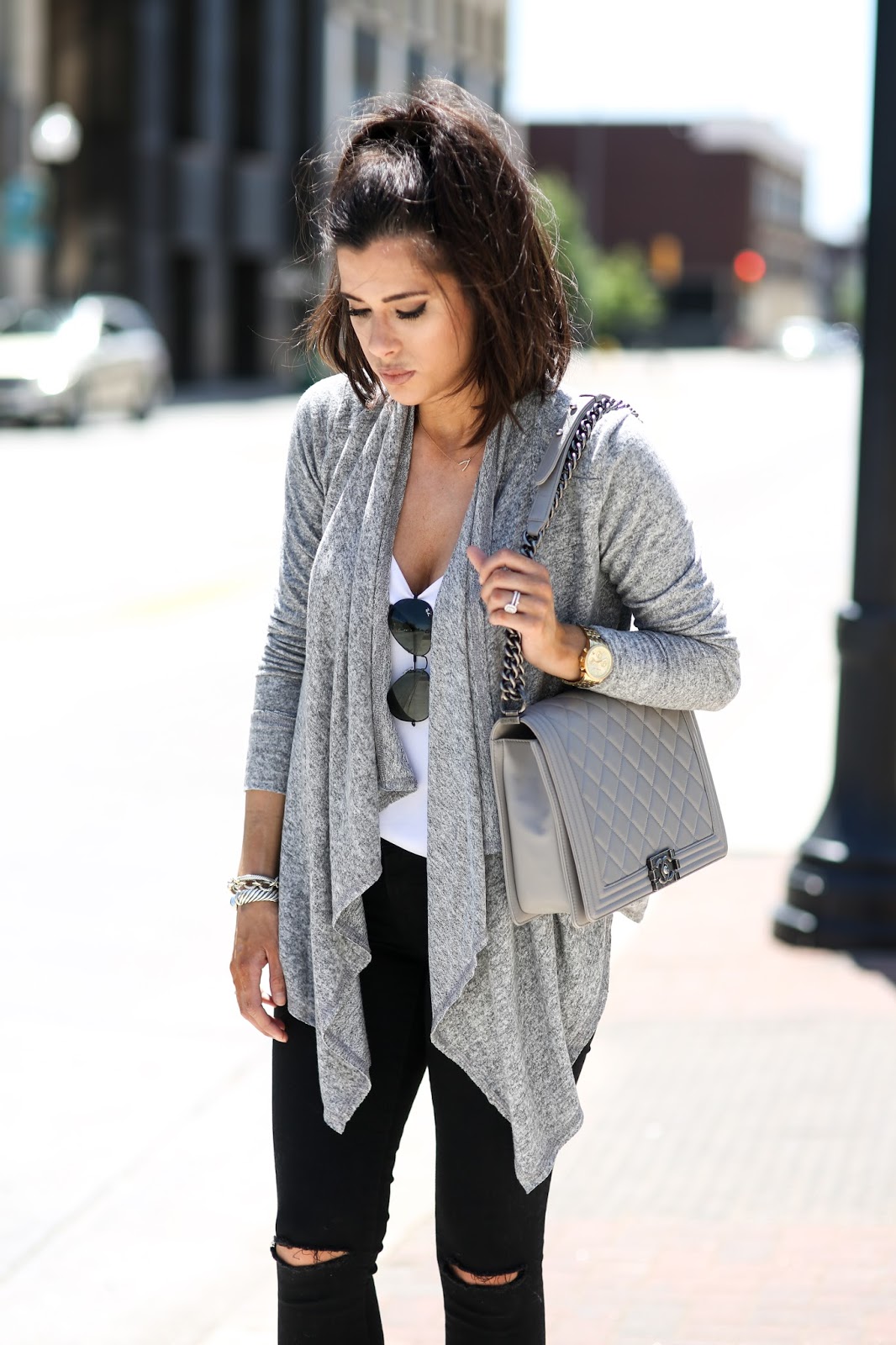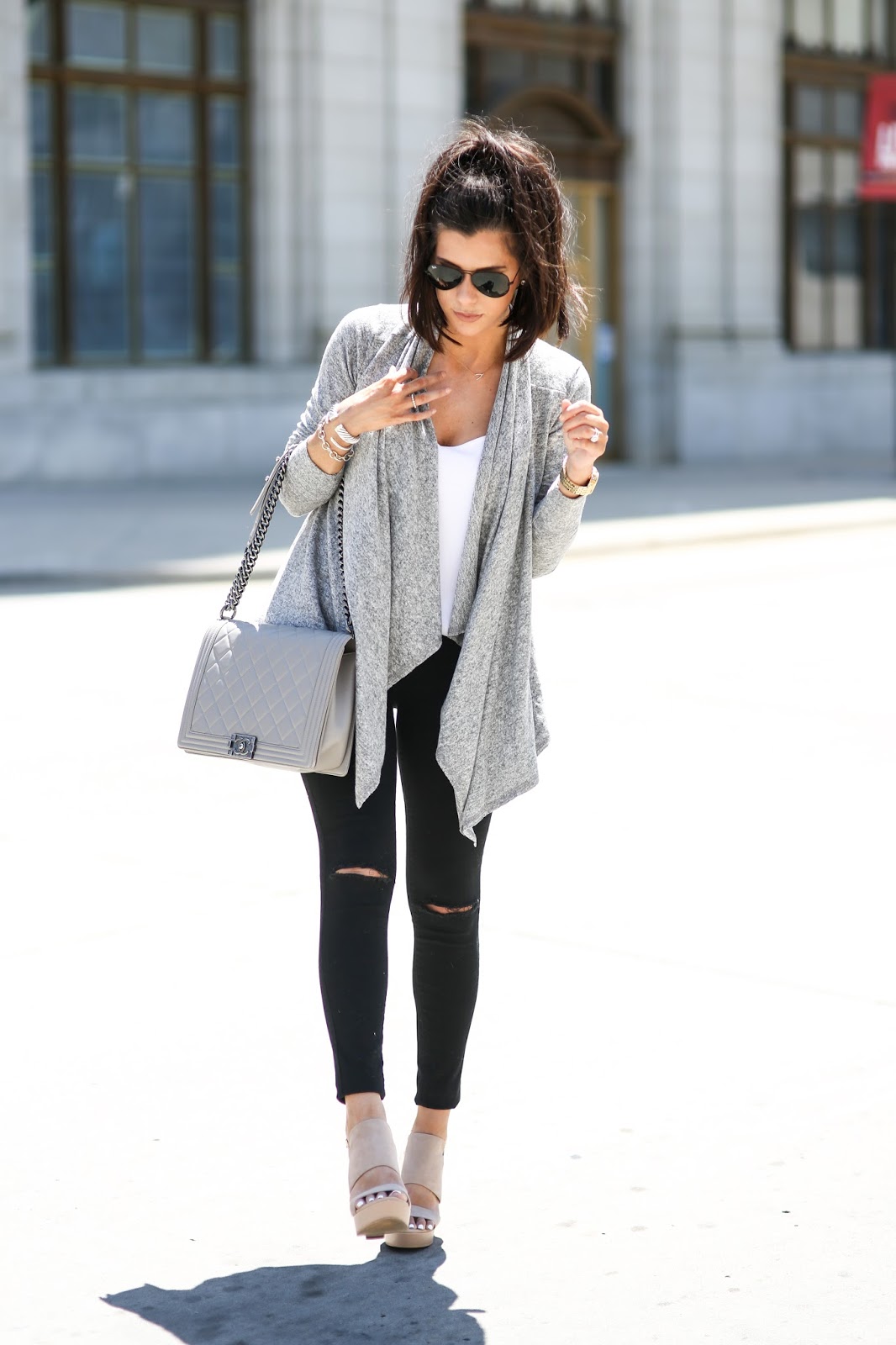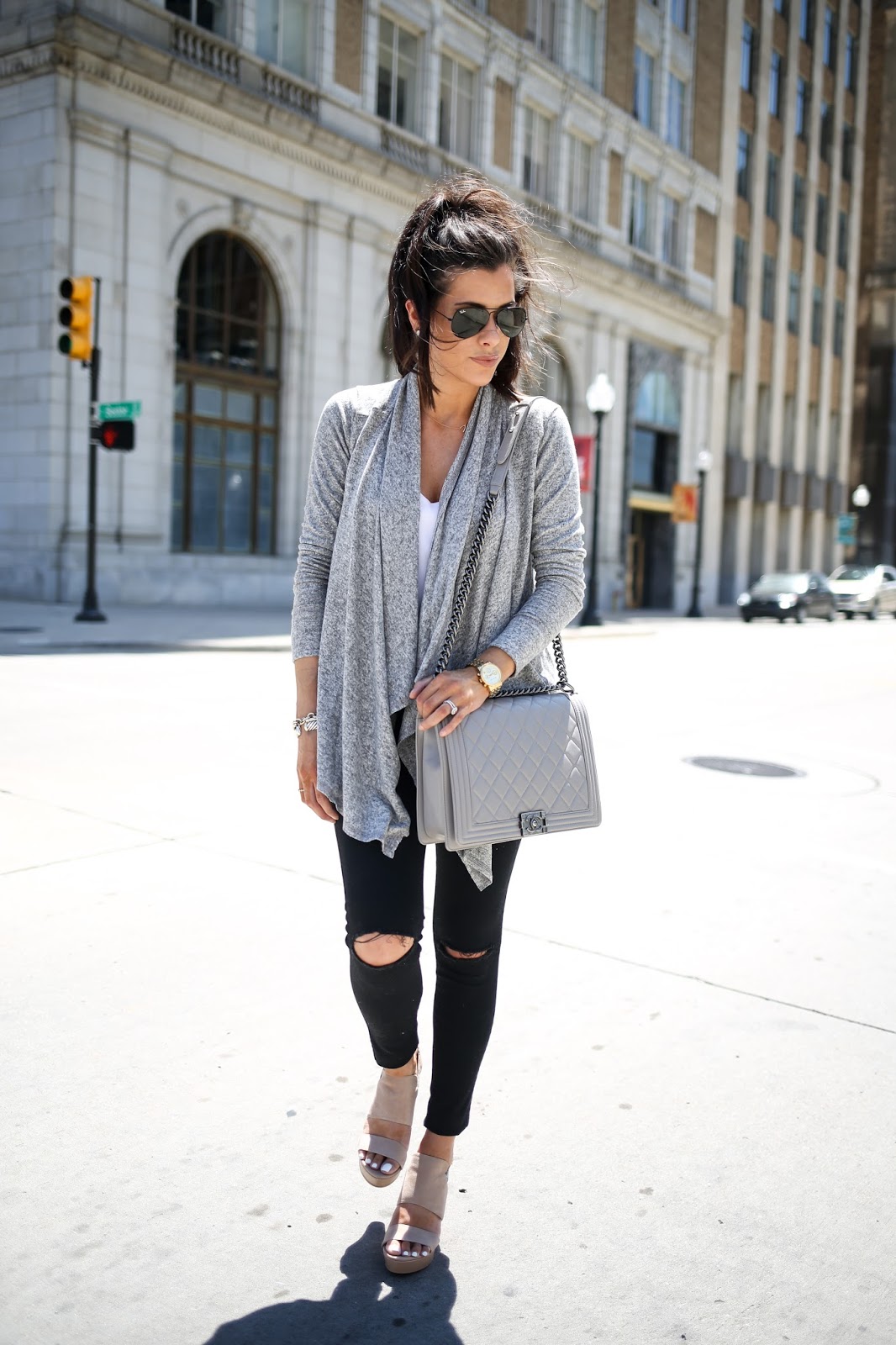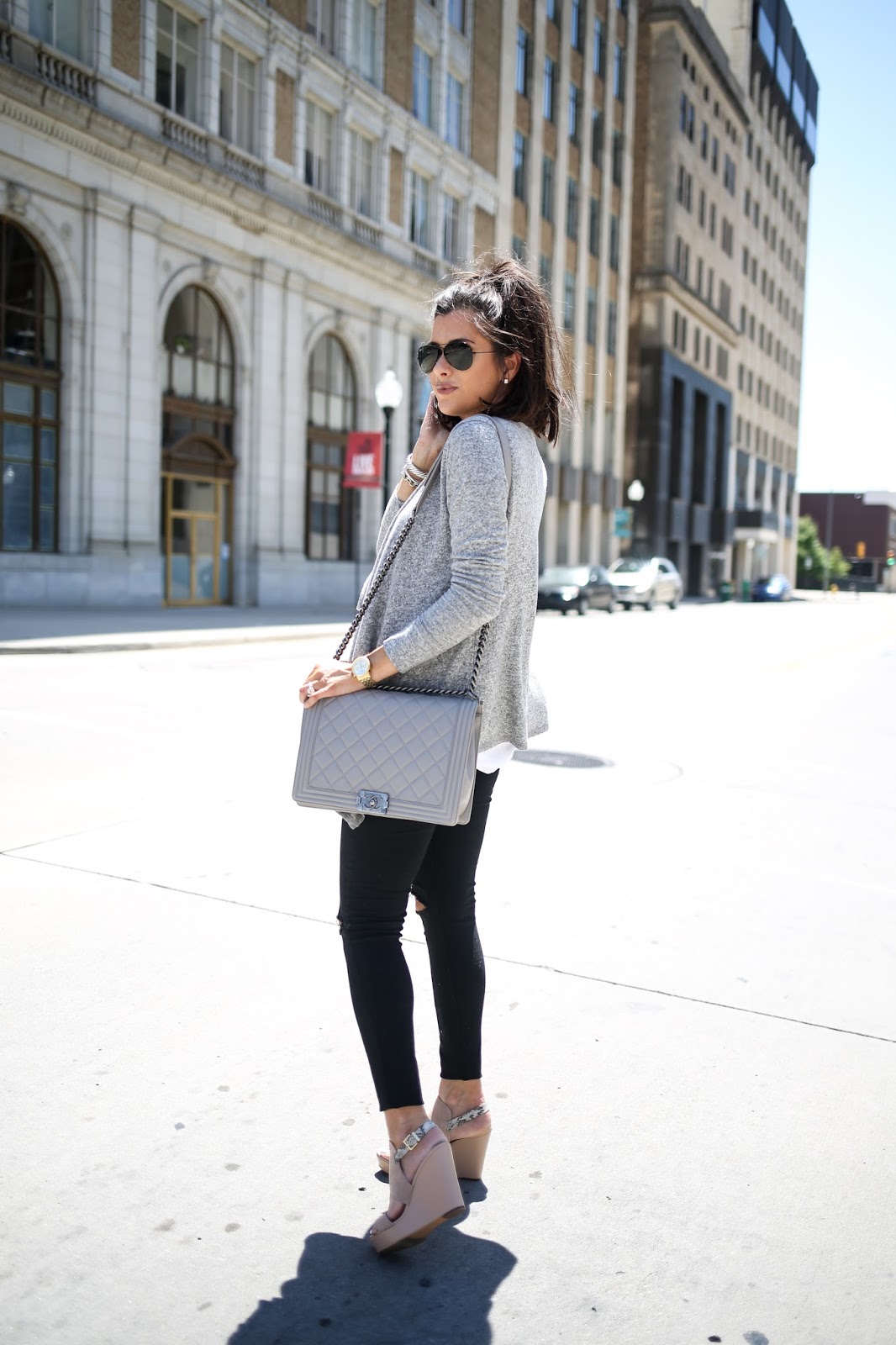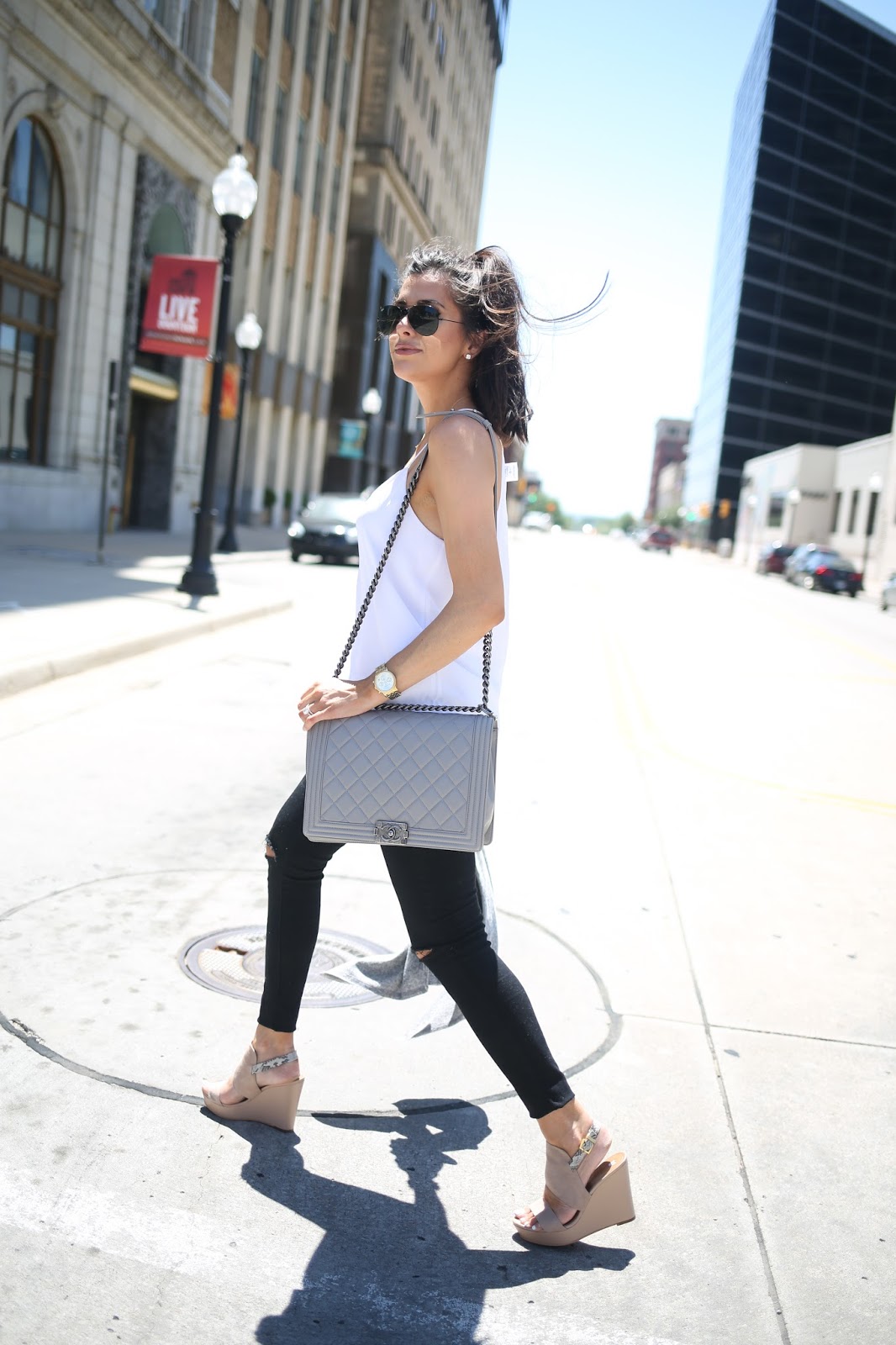 One of the first sections of the NSale that I looked at was the cardigan selection because there are always SO many good ones and the prices can't be beat! (You may have seen this one on my IG Sunday night!) To be honest, I hoard cardigans like I do nude wedges, lol. I wear cardigans year round because in the summer when it is crazy hot, the restaurants are freezing and John keeps our house like an icebox at night so usually I am bundled up at my computer each night. I really liked this cardigan because it had the waterfall look in the front – and that's something I'll wear into the fall w/leggings, riding boots, & a tee.
Okay, so these wedges may be one of my FAVES from the sale. I'm sure you all have noticed that I don't wear flats much – and even when I am dressed 'down', I wear wedges – and it's usually a nude pair of wedges. These are kind of cool because of the snake print strap in the back & the suede in the front – its a great wedge for transitioning out of summer and into fall. They are SO comfy btw!
Hope you all have a great day today – sorry this is going up kind of late. We got hit with a CRAZY storm last night and power was going off and on so I waited until this a.m. to work post!