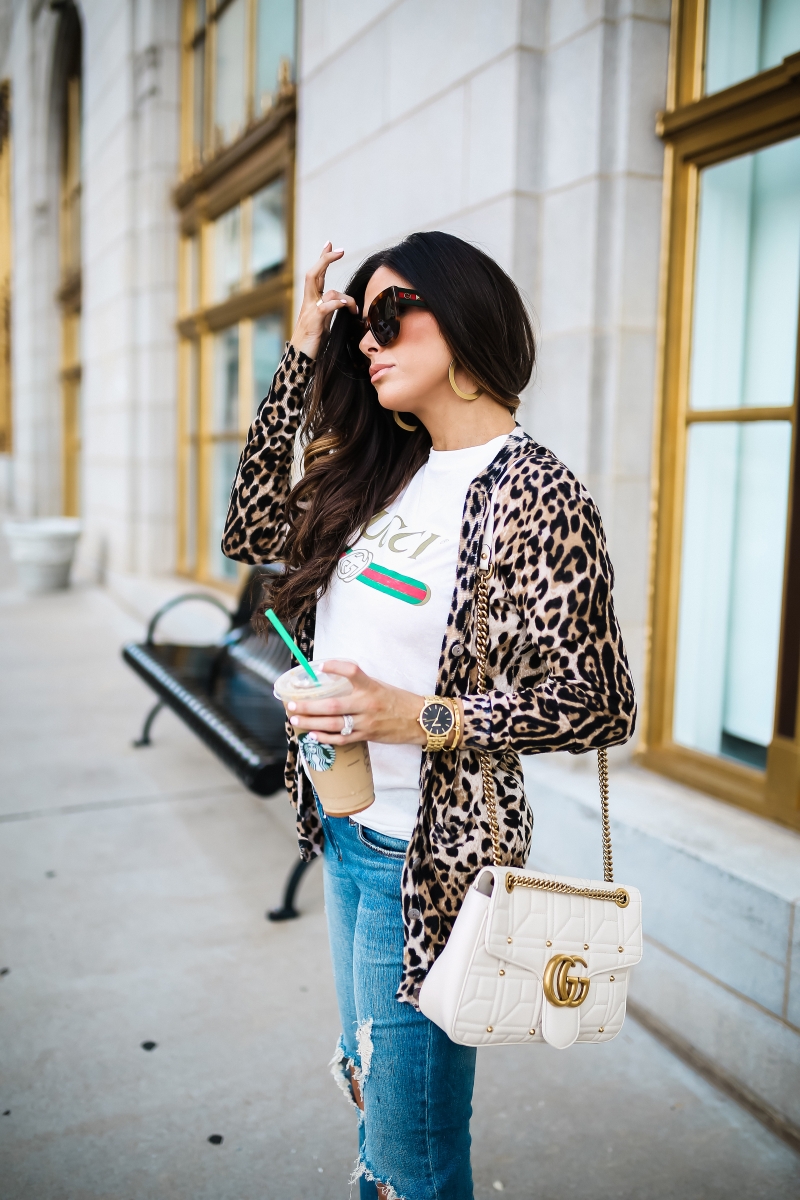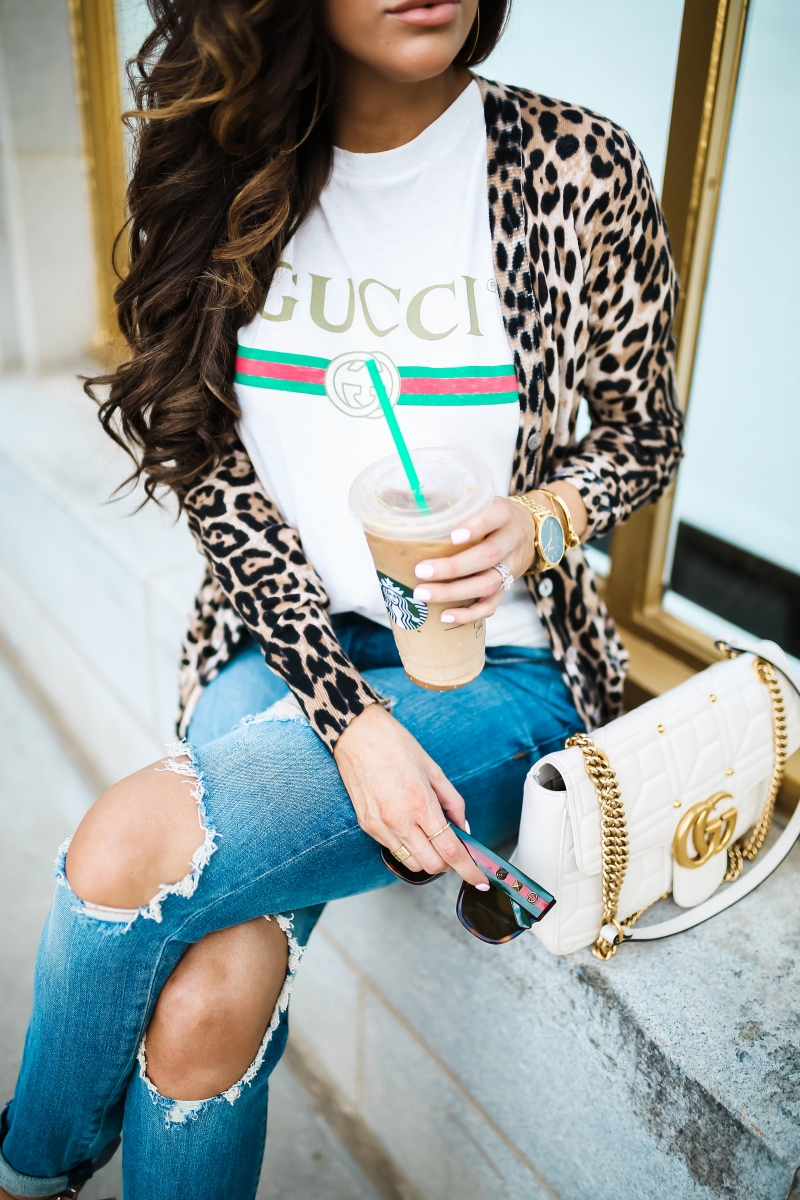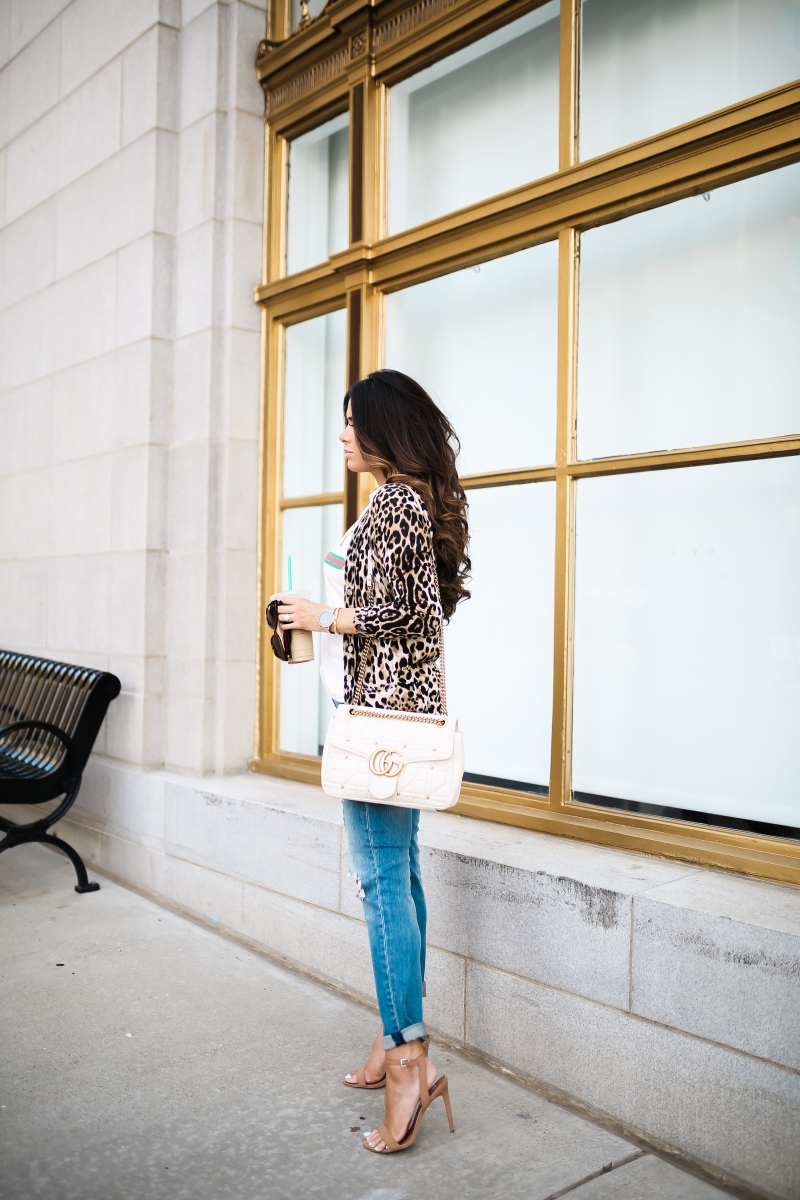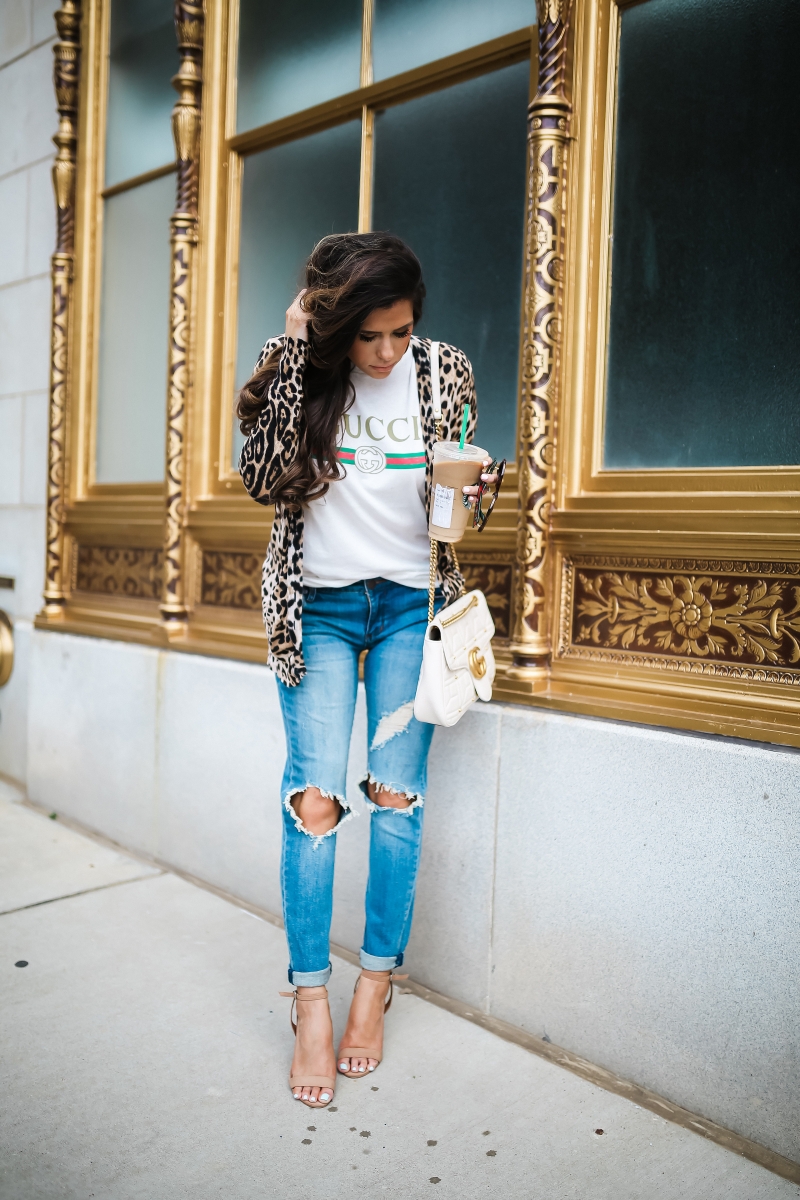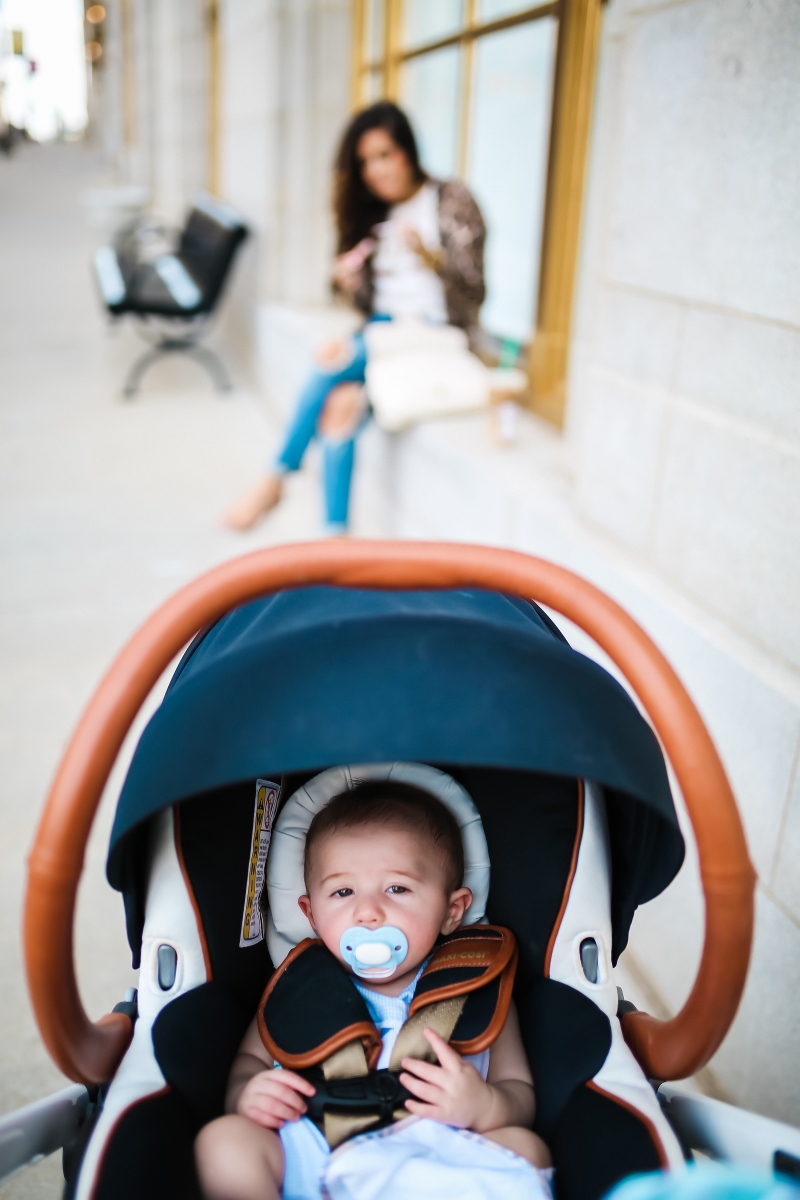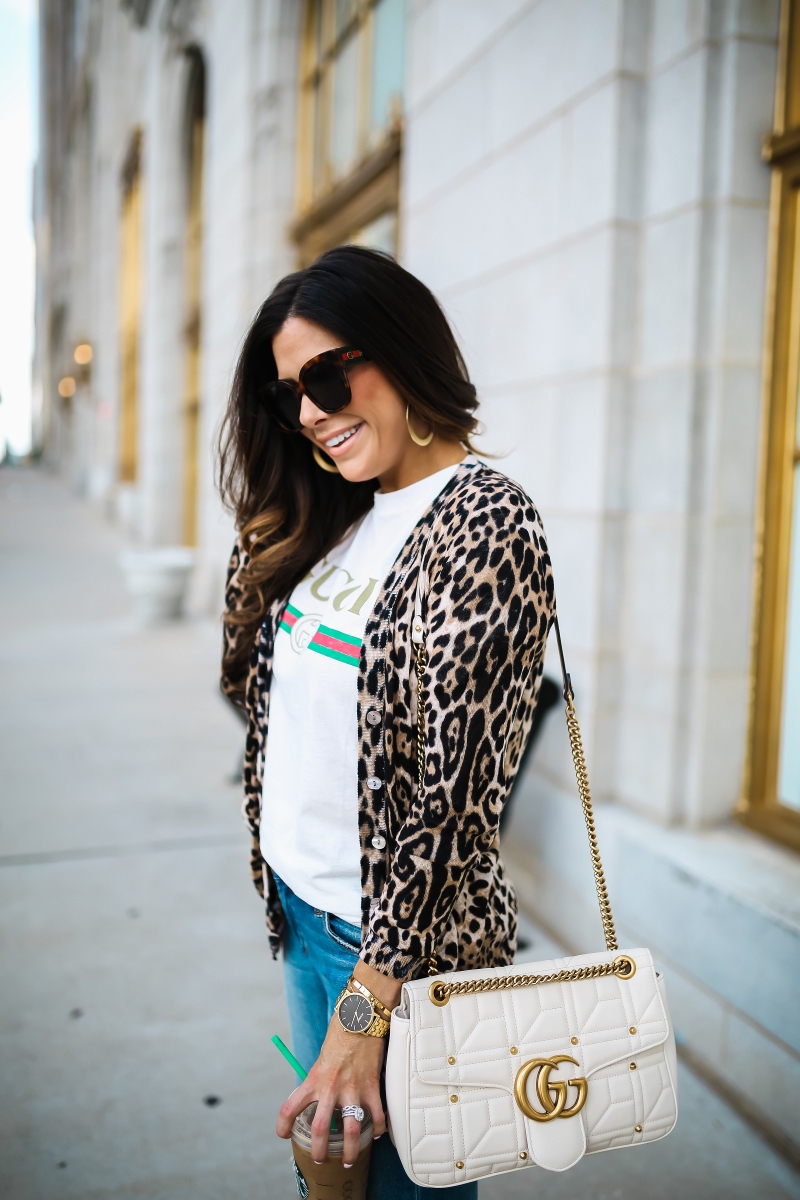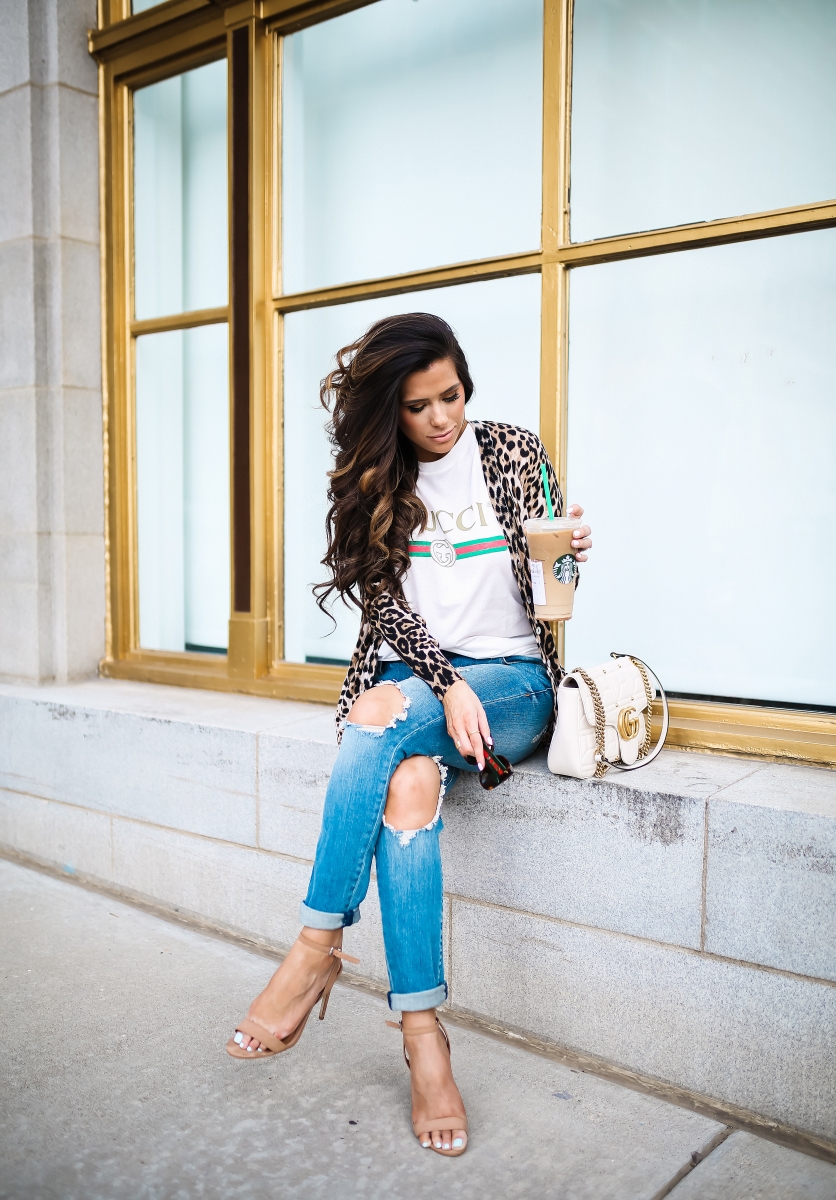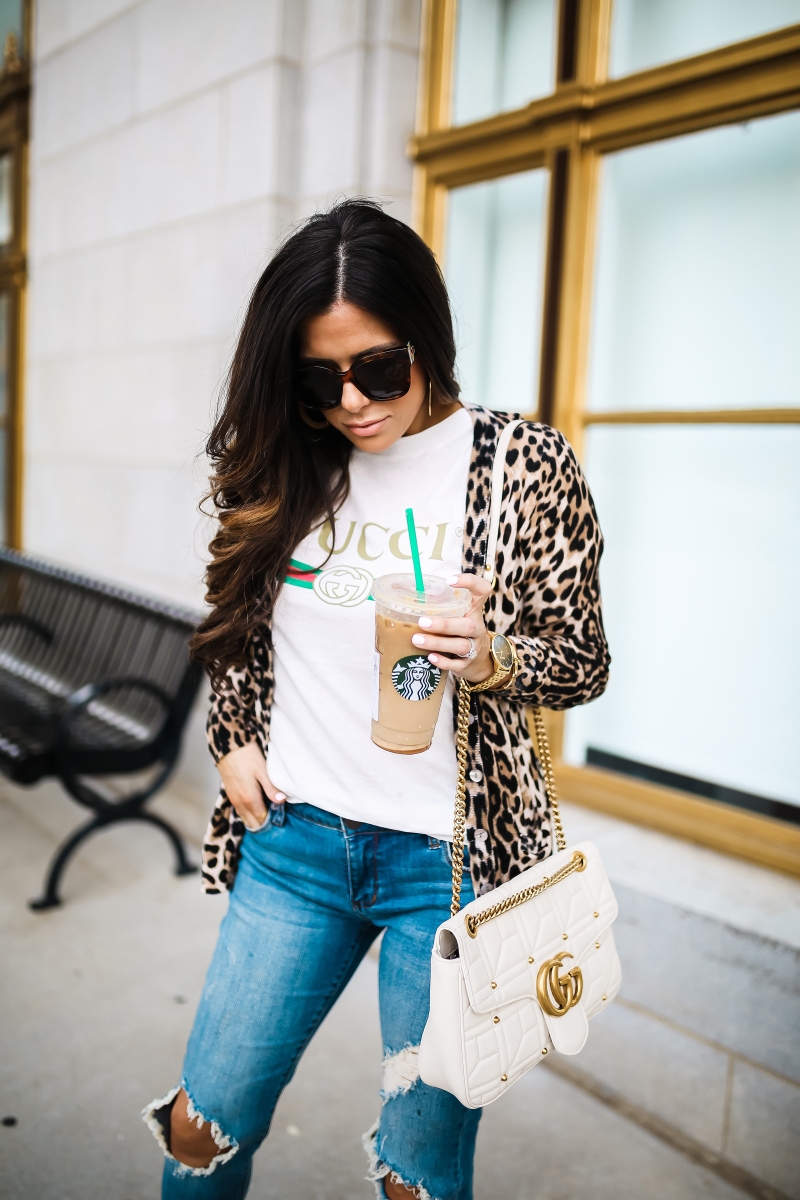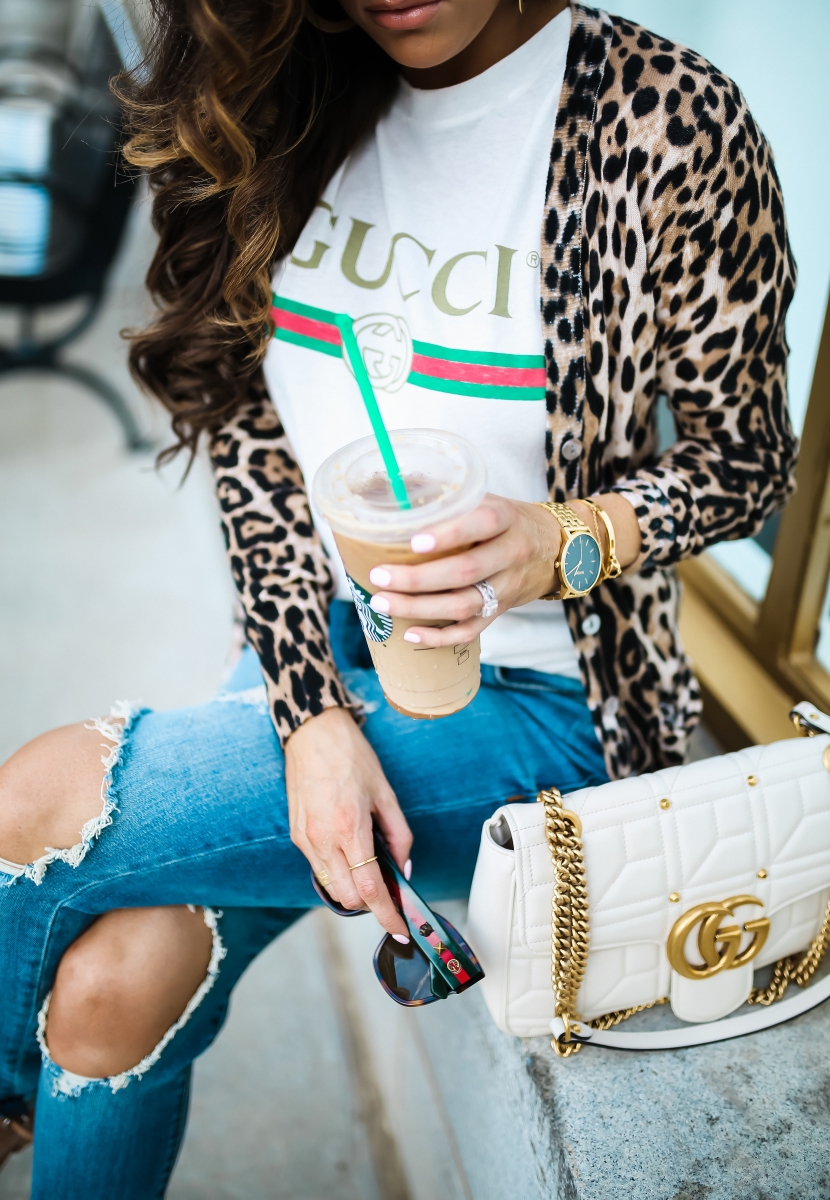 TEE: Gucci (wearing XS)  (dupes  HERE & HERE) | CARDIGAN: super old (similar HERE & HERE) | DENIM: SP Black (similar here) | HEELS: Steve Madden | HANDBAG: Gucci | SUNGLASSES: Gucci | WATCH: Nixon | BRACELET: The Styled Collection
I really love the graphic tee trend that is happening right now! I see graphic tees styled so many ways when I'm browsing through magazines or Instagram. Some women are dressing them up and some are wearing them casually – either way, I really love the trend. Elle was in town last week and wore hers w/a a denim skirt which was so cute – and I opted for a casual look since we were out strolling with Luke! (I didn't wear mine the same time she wore hers, lol!) This tee was a splurge for me – I initially wanted it when I was big and pregnant and it was brand new.. but I knew I wouldn't be able to wear it. While in LA, I randomly tried it on (they are sold out and are selling out quickly in most places but the store on Rodeo had an XS) and I just caved. It's been a hot topic w/John to say the least… :/ He judged me at first but when I walked out of the closet wearing this he was like "okay I can see why you like it so much"! Needless to say, I will be wearing it a lot and styling it a few different ways. 🙂 I've found that having fun printed or simple cardigans is a great way to style your graphic tees into and through out the fall time.
There are a lot of dupes for this tee and I'm going to link my favorites in the bar below!