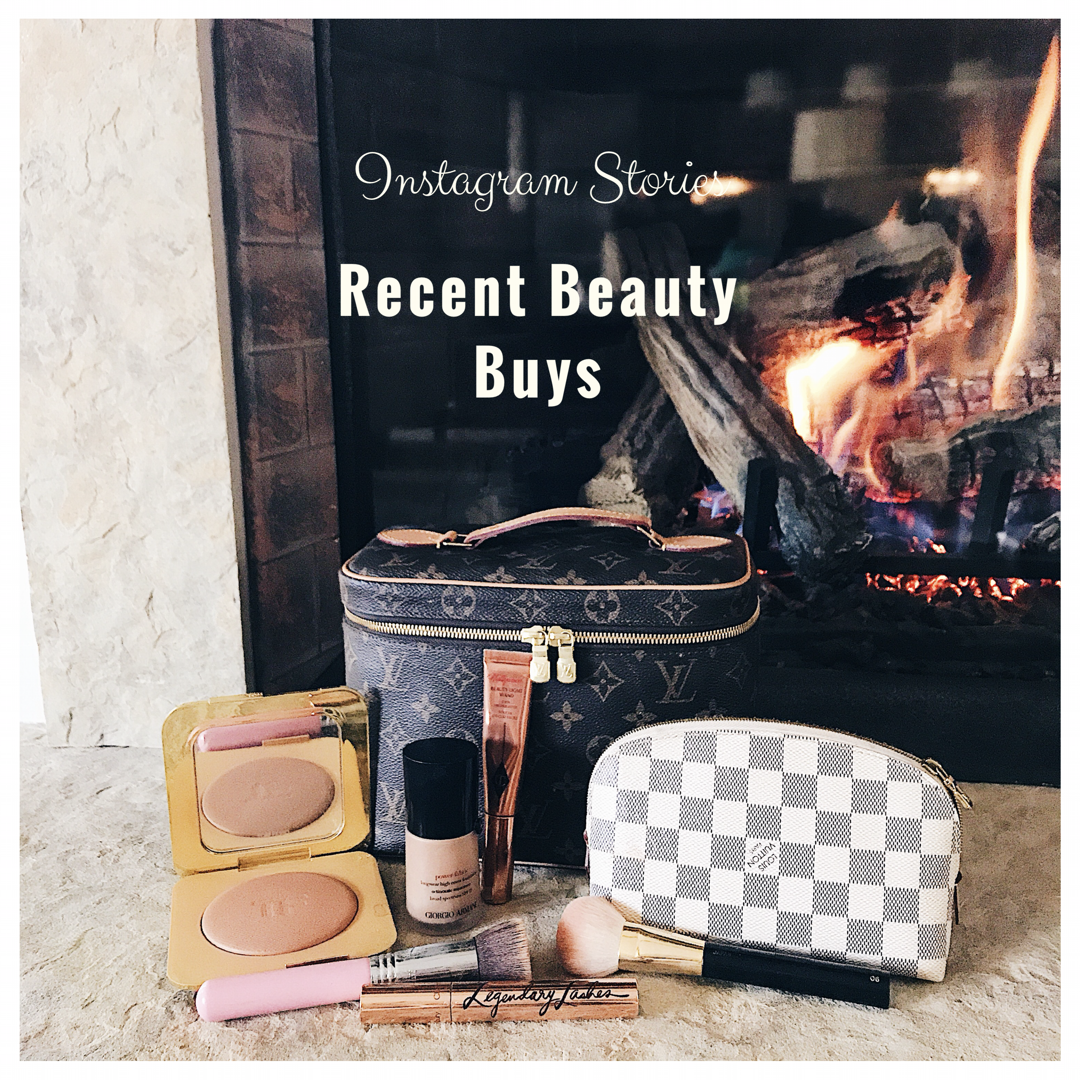 While in Denver, I posted on IG stories about some new beauty buys & ended up sharing how I use them our first morning in Vail. Most everything I picked up, I am really loving so far so I thought I'd quickly recap everything here since IG stories only last 24 hours.
Bronzer in shade 'Bronze Age' (smaller version HERE)
(Used THIS brush – it's a favorite of mine & worth the money!)
Highlighter (dab on very, very lightly – a little will go a long way)
Blush Brush (used to blend the highlighter)
Perfect pink lipstick for my skintone (shade is 'Paper Doll')
My favorite liquid lipstick lately is the new Dior one in 'Hypnotic'.
---
For those asking, I've been wearing THIS blush in shade 500 & I wear THIS foundation in shade 8 (only when I have a tan though!).
I've been wearing the NYX Vinyl Liquid Liner & REALLY love it! It is fairly easy to use once you get used to it. It's also under $8 at Ulta/Target!
~~~
The BEAUTY tab across the top has a drop down w/options for makeup or hair, where I file away all of my beauty posts. I have a full makeup tutorial (w/YouTube video) & several posts about mascara, foundation, etc.