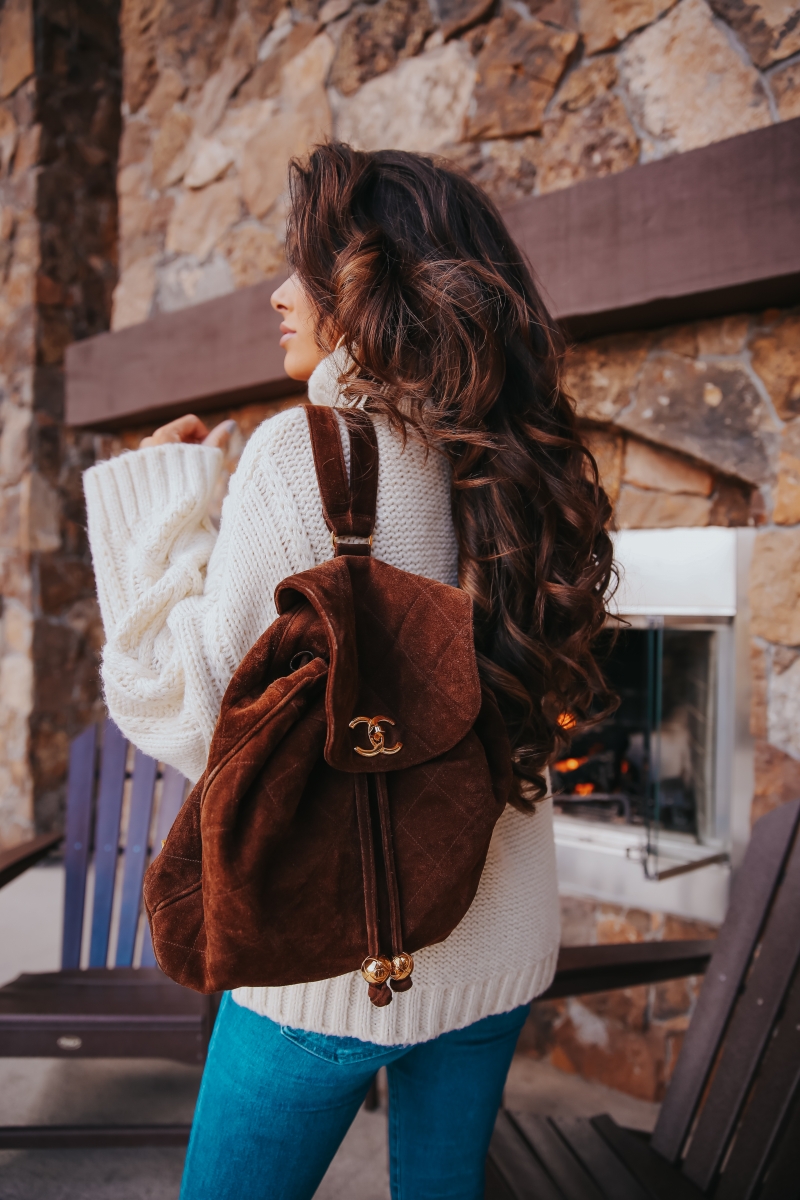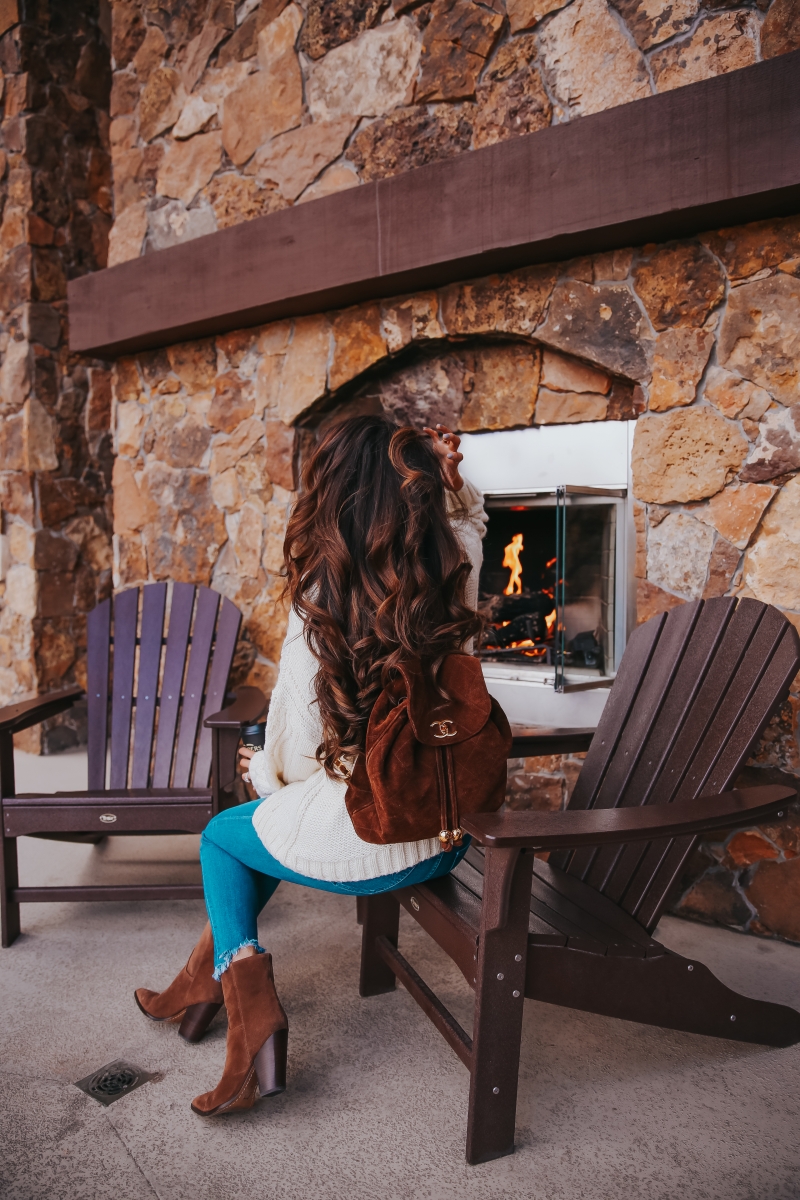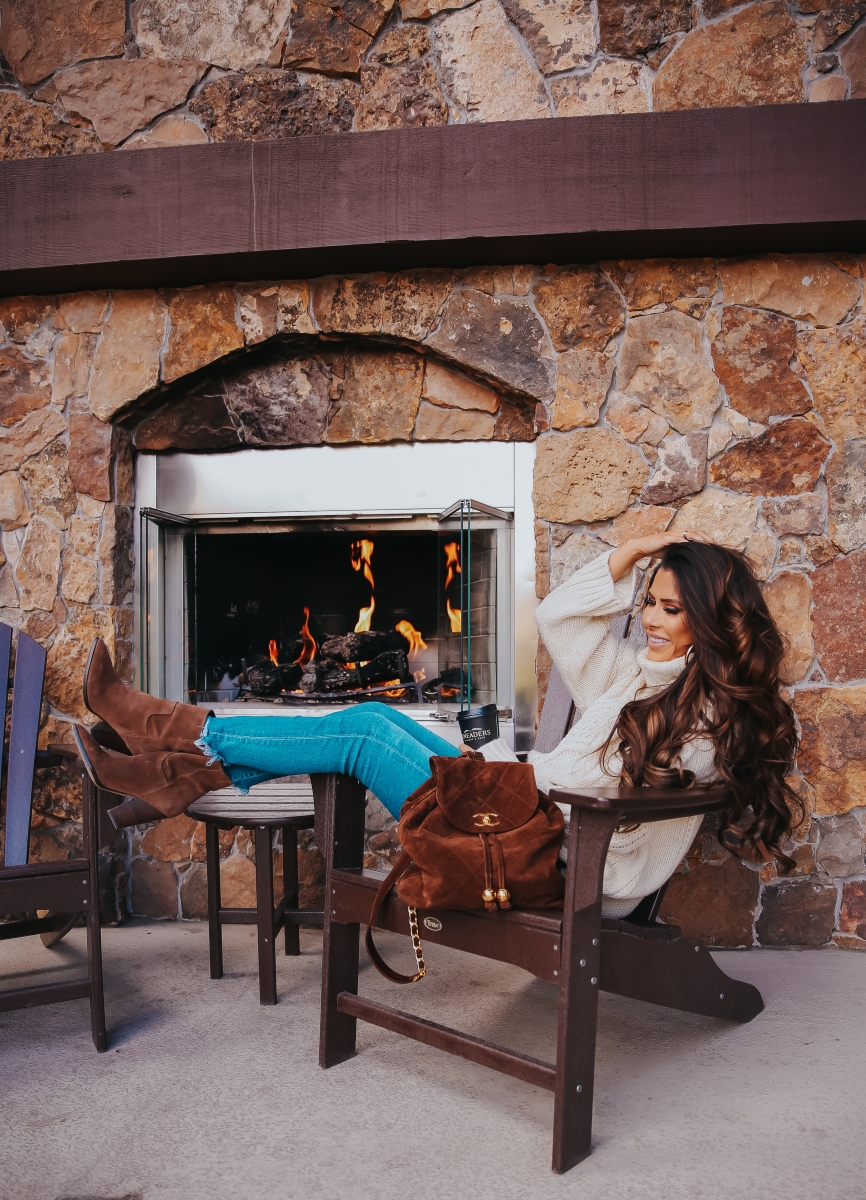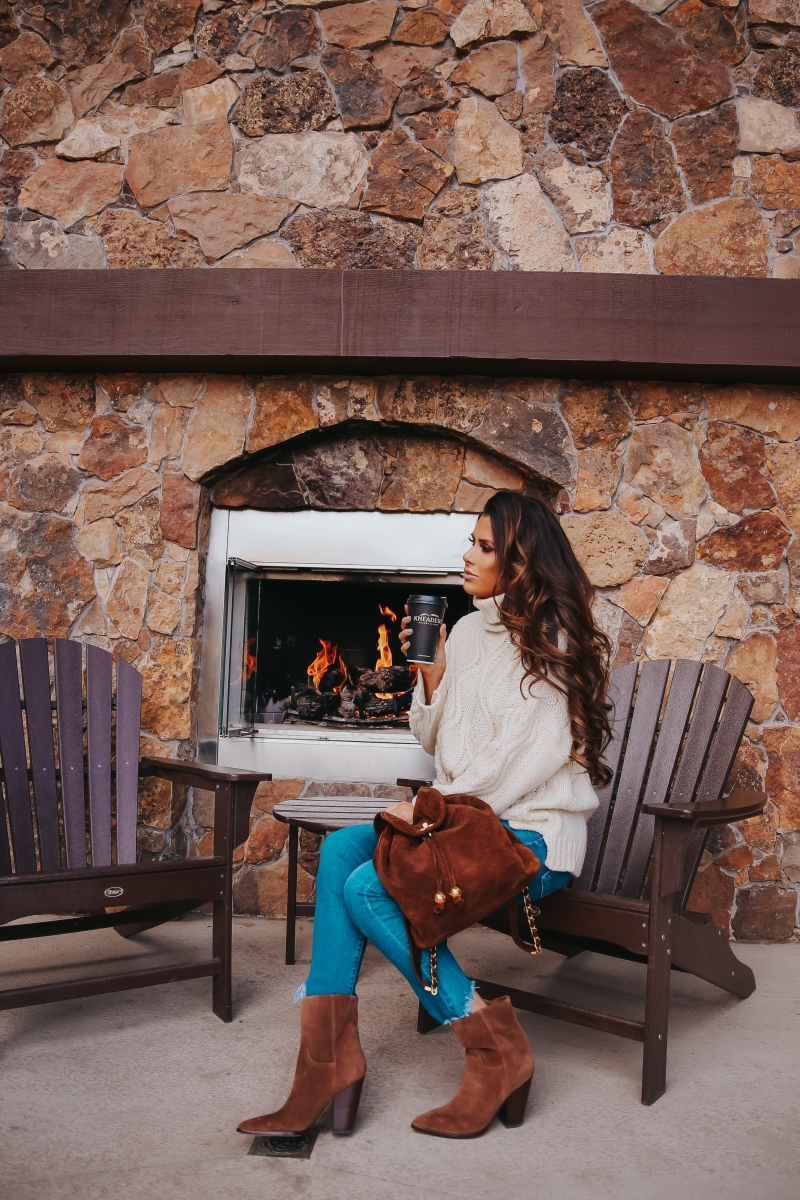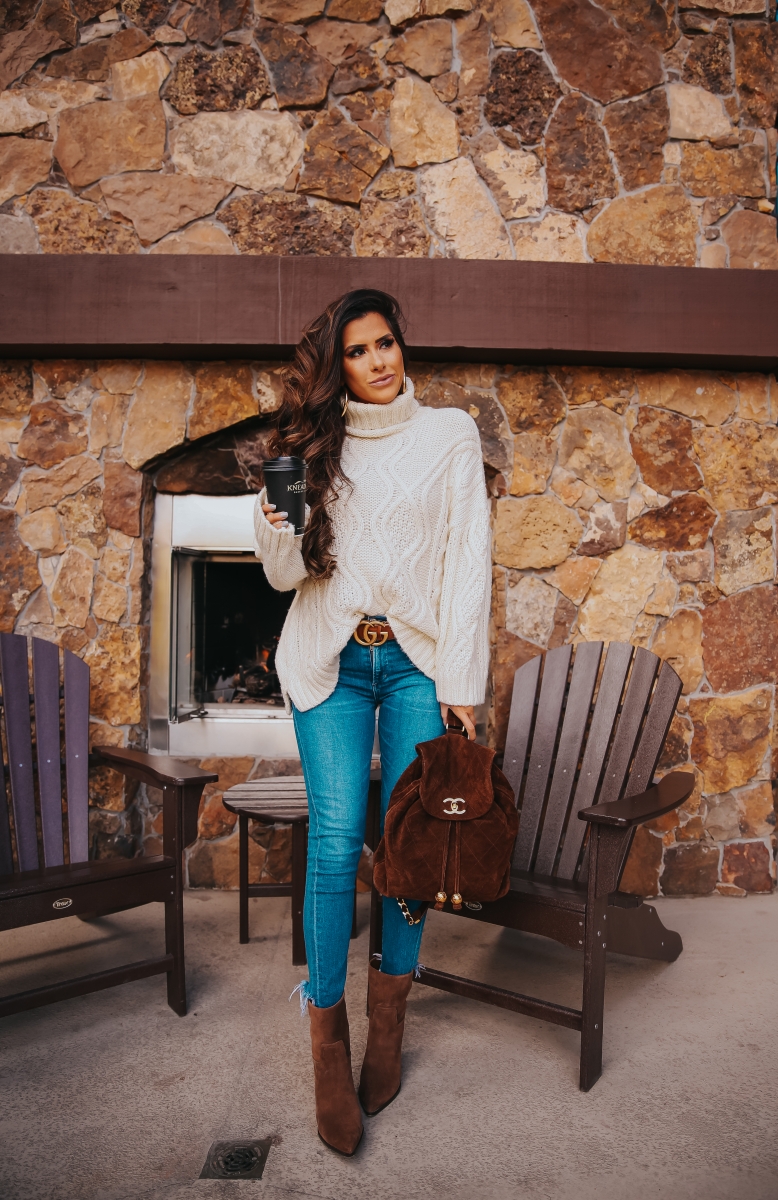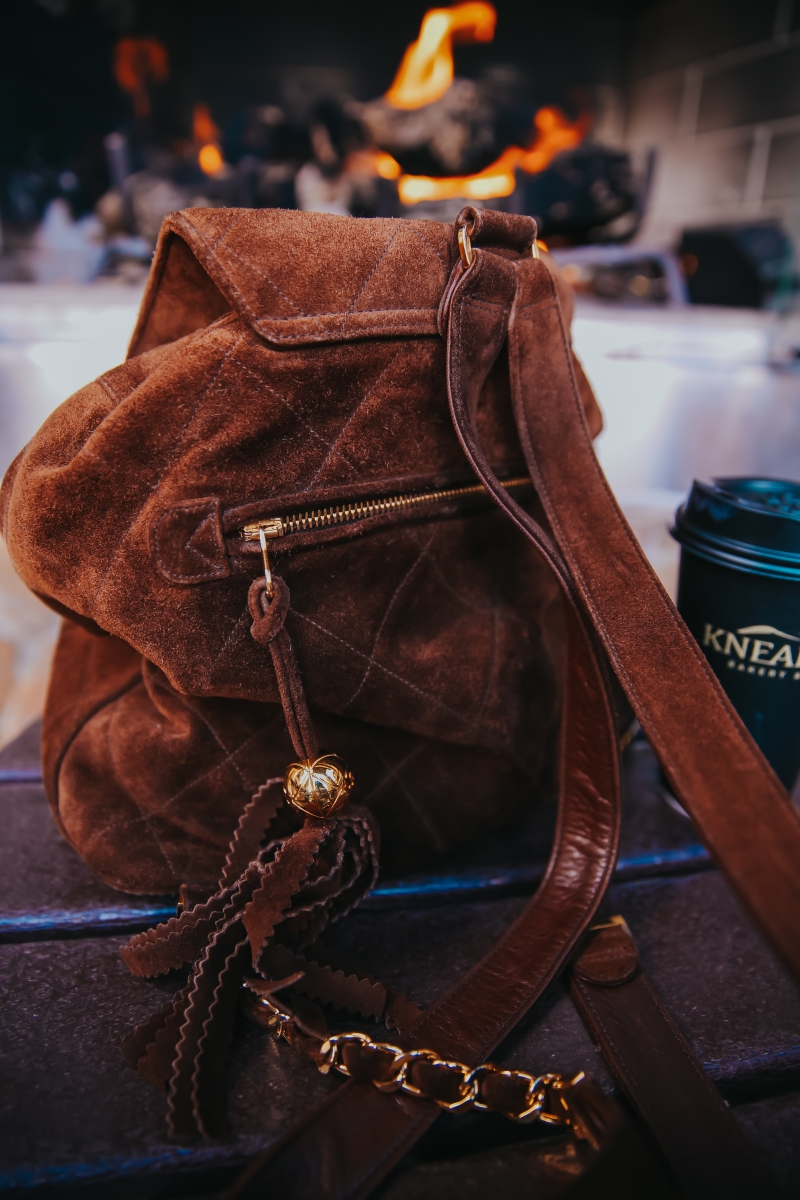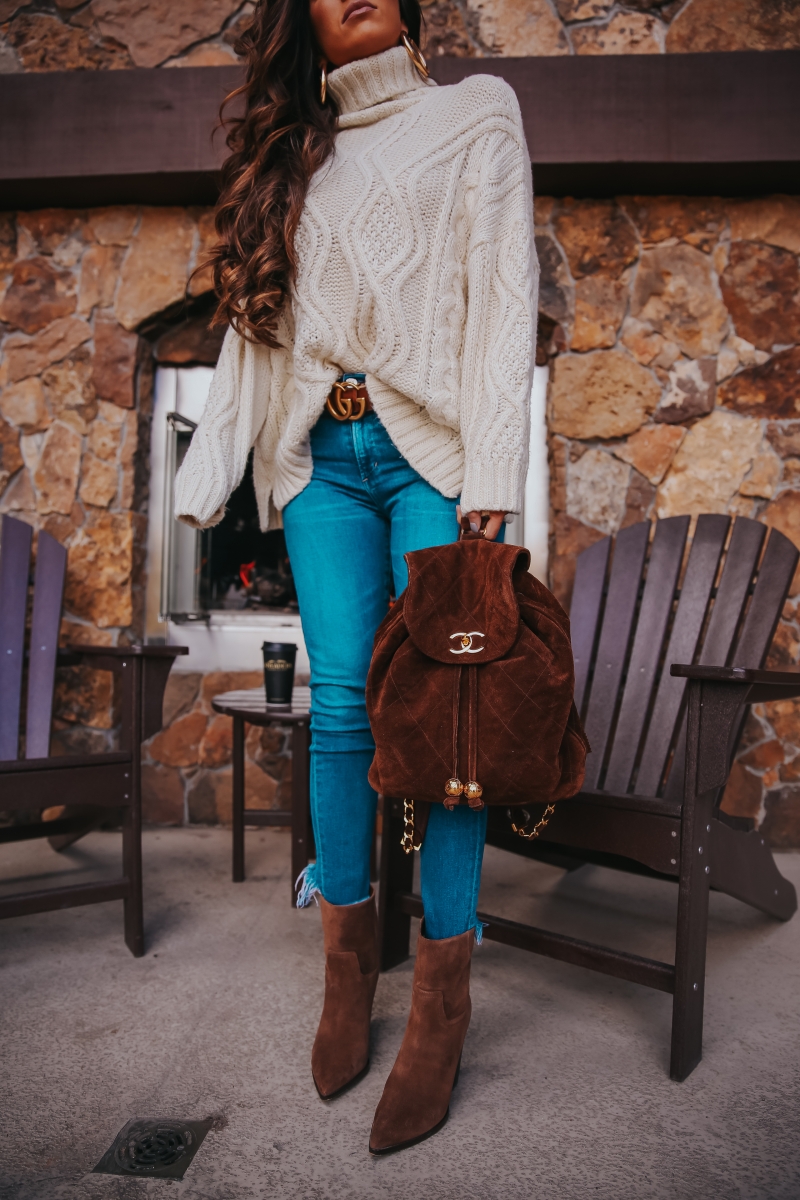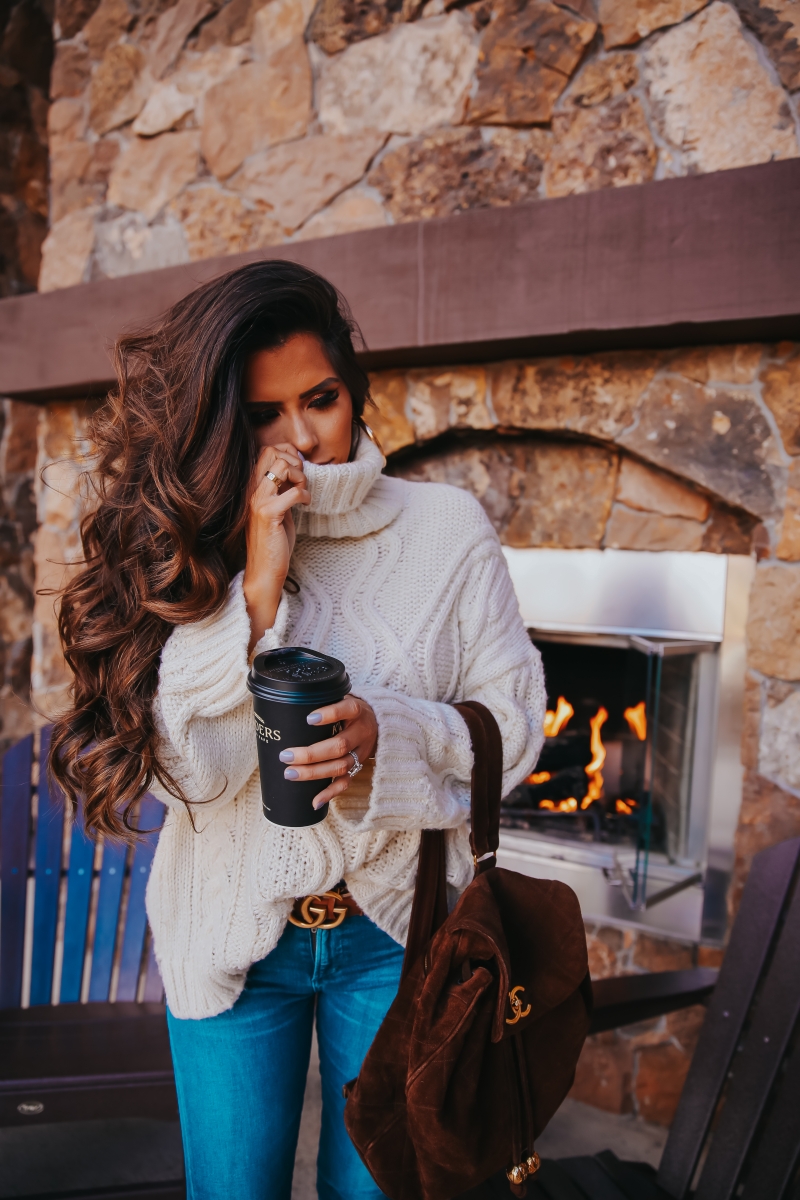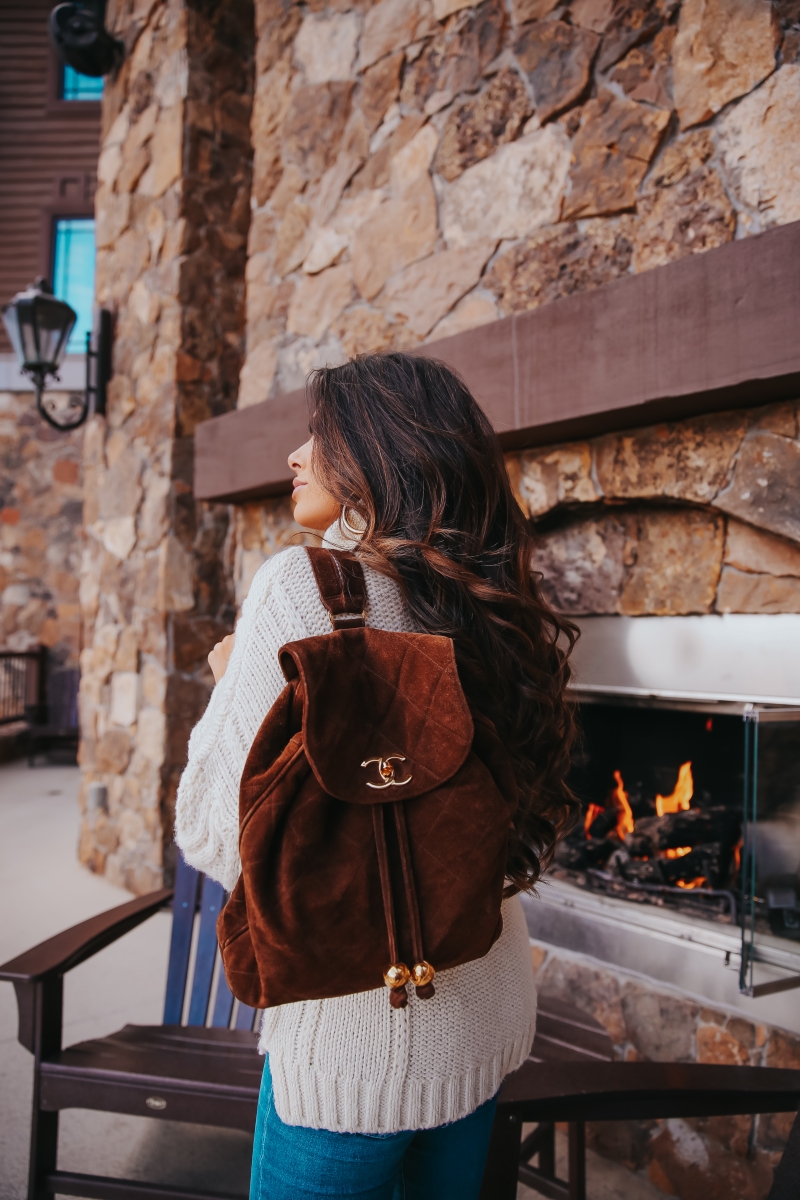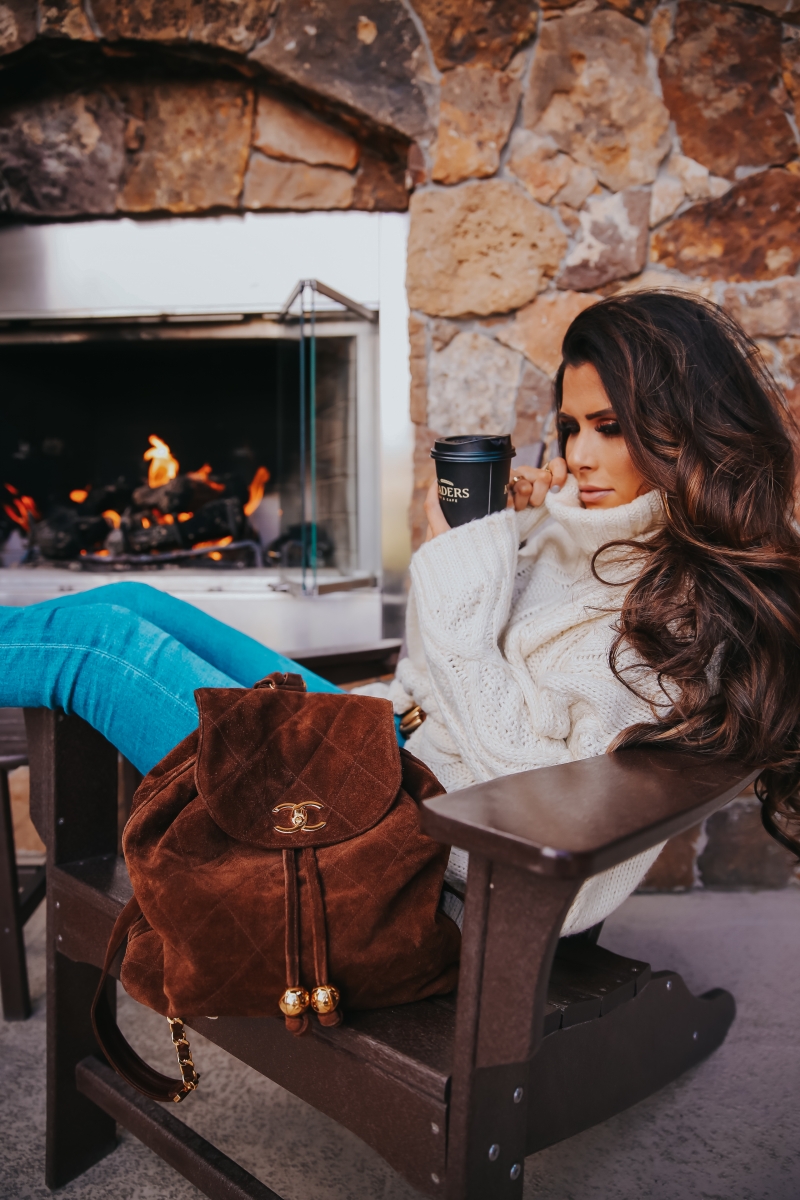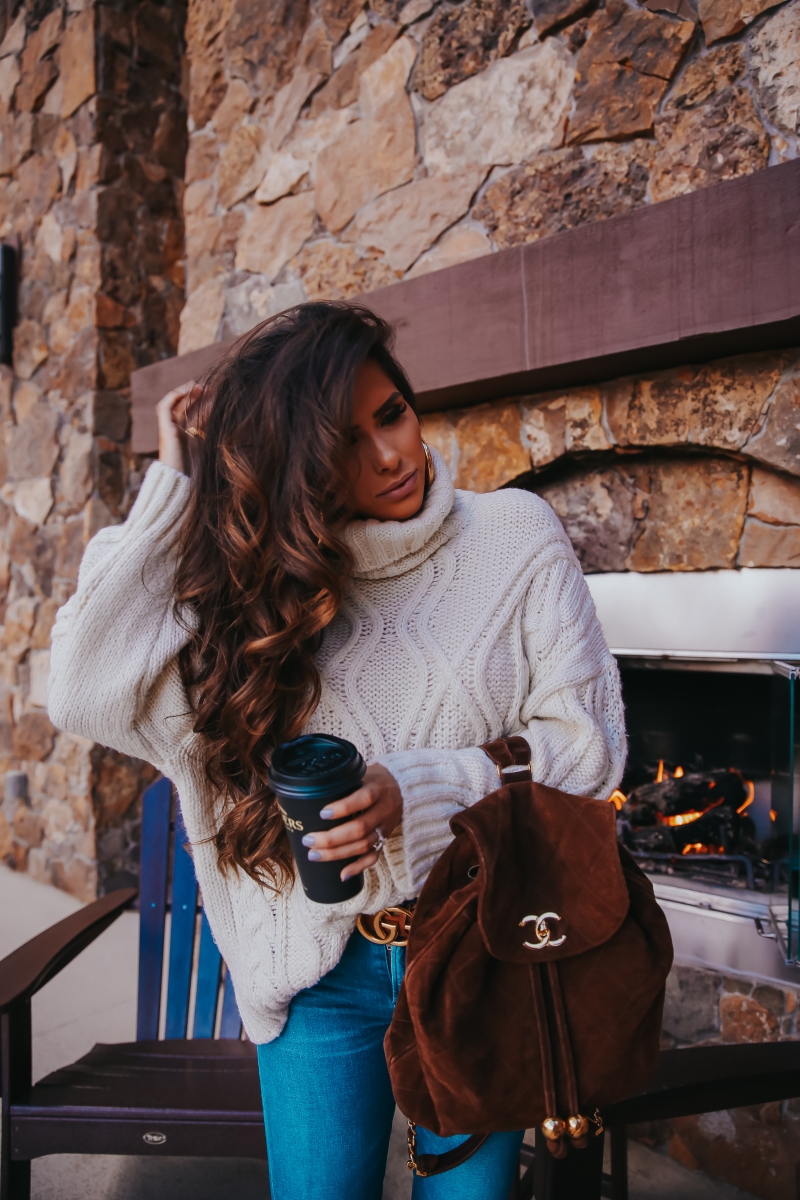 OUTFIT DETAILS
SIMILAR SWEATERS HERE & HERE | SIMILAR COH DENIM HERE | SIMILAR BOOTIES HERE & HERE [PS. I am waiting to get THESE in the mail any day now!]
Okay, so! It's no secret that I love a good designer handbag – preferably a neutral colored one, actually. I almost always buy my handbags from the storefront so that I can get the full 'experience' – try it on, see other options, get the original packaging, etc. I feel like if you are going to spend that type of money, you may as well go all out. Also, since I do write a fashion blog for a living, I do sell my handbags occasionally if I find that I am not wearing one much and it is just collecting dust. I like to have all original packaging so that whoever it goes on to will be getting a basically 'brand new' bag & get close to the full experience minus being in store and paying the big ticket price! [PS. I don't wear any of my bags out at all, except for my LV Neverfulls.]
 NOW!! The real reason I am writing this post is because I get questions regularly regarding buying pre-loved [used] handbags. If I did not work in this industry I would not have the collection I have, thus I wouldn't be selling them as often. That being said, I would 100% try to find handbags pre-loved before going to the store and paying the full retail price. The tricky part to buying handbags that are pre-loved is being able to 100% know that the bags are authentic. If you are not aware, it is scary to buy online because there is a risk or chance you may be getting a counterfeit bag. Luckily, eBay has a section of their site for Authenticated Luxury Handbags. These bags have been verified by experts and guaranteed by eBay. Many of them have a return option as well. [PS. I reviewed a wallet I purchased from eBay in July in THIS blog post.]
Since I bought a Louis Vuitton wallet from the Authenticated Luxury Handbag section of eBay in July and had such amazing luck, I decided to partner with eBay again and this time try a designer handbag. There are a LOT of beautiful handbags on this section so it was hard to pick which one BUT I decided on this dark brown, suede Chanel backpack. This past winter I was in LA and found a beautiful white Chanel backpack [seen HERE] and I really loved it but it just wasn't quite big enough for the things I carry for Luke & myself. I ended up selling it and when I found this Chanel backpack I knew immediately it was going to be 'the one'.
I'll share an unboxing video on my IG stories today but for now I'll kind of explain. First of all, it came in amazing condition – I didn't notice many signs of wear at all and I believe this is a bag from the 80s. It came with a Chanel dustbag and has a yellow tag on it that shows that it has been reviewed by the eBay experts and if you cut the tag off – you can not return it. The box that it came in was a big, very nice black box similar to a luxury box but maybe a little thicker. These are provided by eBay and it compares very well packaged and secure! I got the bag on eBay for around $1100 and I actually had some friends ask about it and they ended up going on the hunt and finding the same one for much more than $1100! I felt like I hit the jackpot knowing I got it for a third of the price and it was guaranteed authentic.
If by some chance you all are looking for a new handbag or would like to see a few of my picks, I browsed the Authenticated section of eBay and saved a few to share on here – I'll list them below.
Louis Vuitton Monceau [I just recently got this one – it is a vintage piece and it is gorgeous!]
Celine Nano Luggage Cream / Brown [obsessed!]
Vintage Chanel Classic Double Flap in Black [I love the vintage version of this bag so much!]
Silver Chanel Crossbody Handbag for Phone [I have had my eye on this one!]

Thanks to eBay for sponsoring todays post.