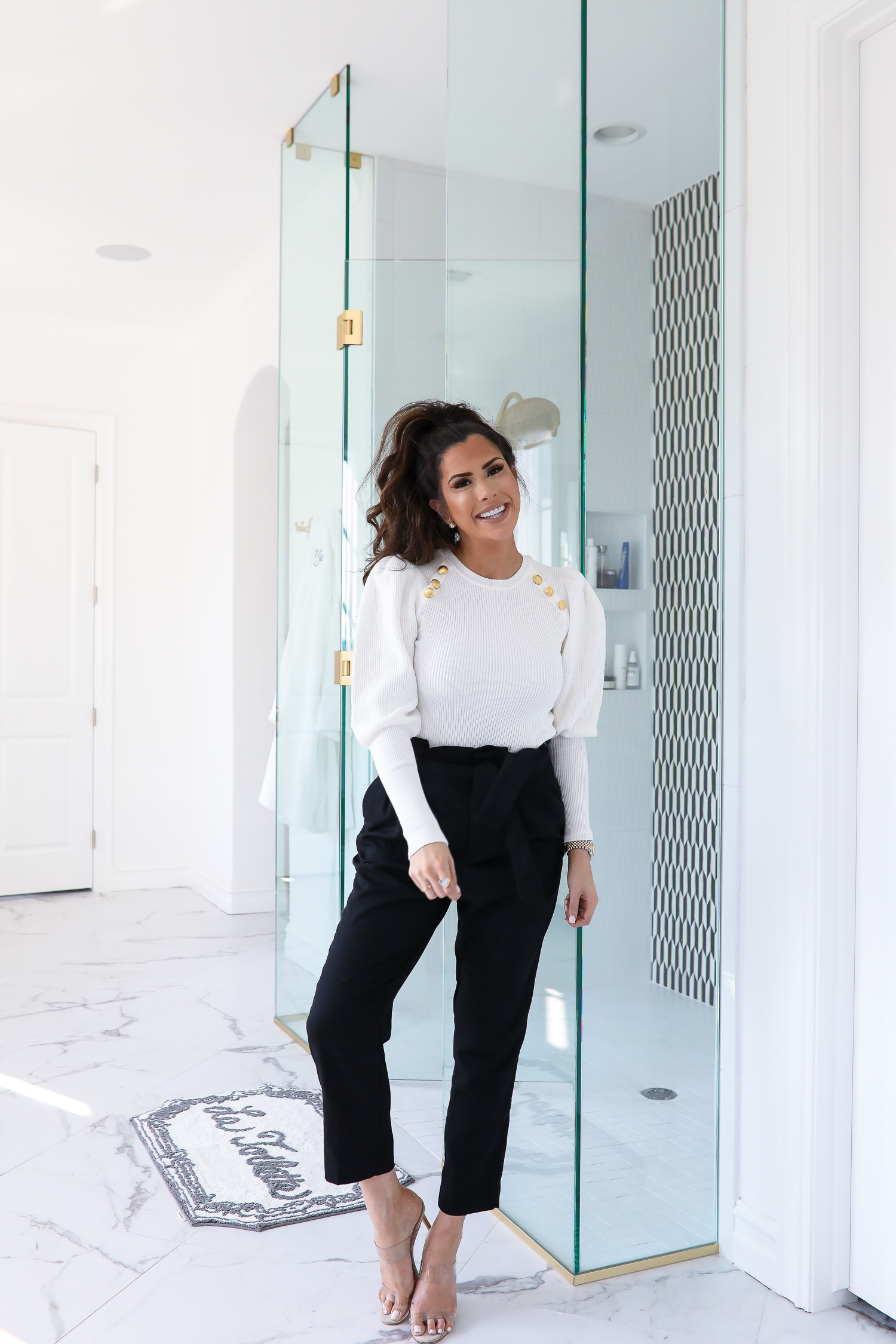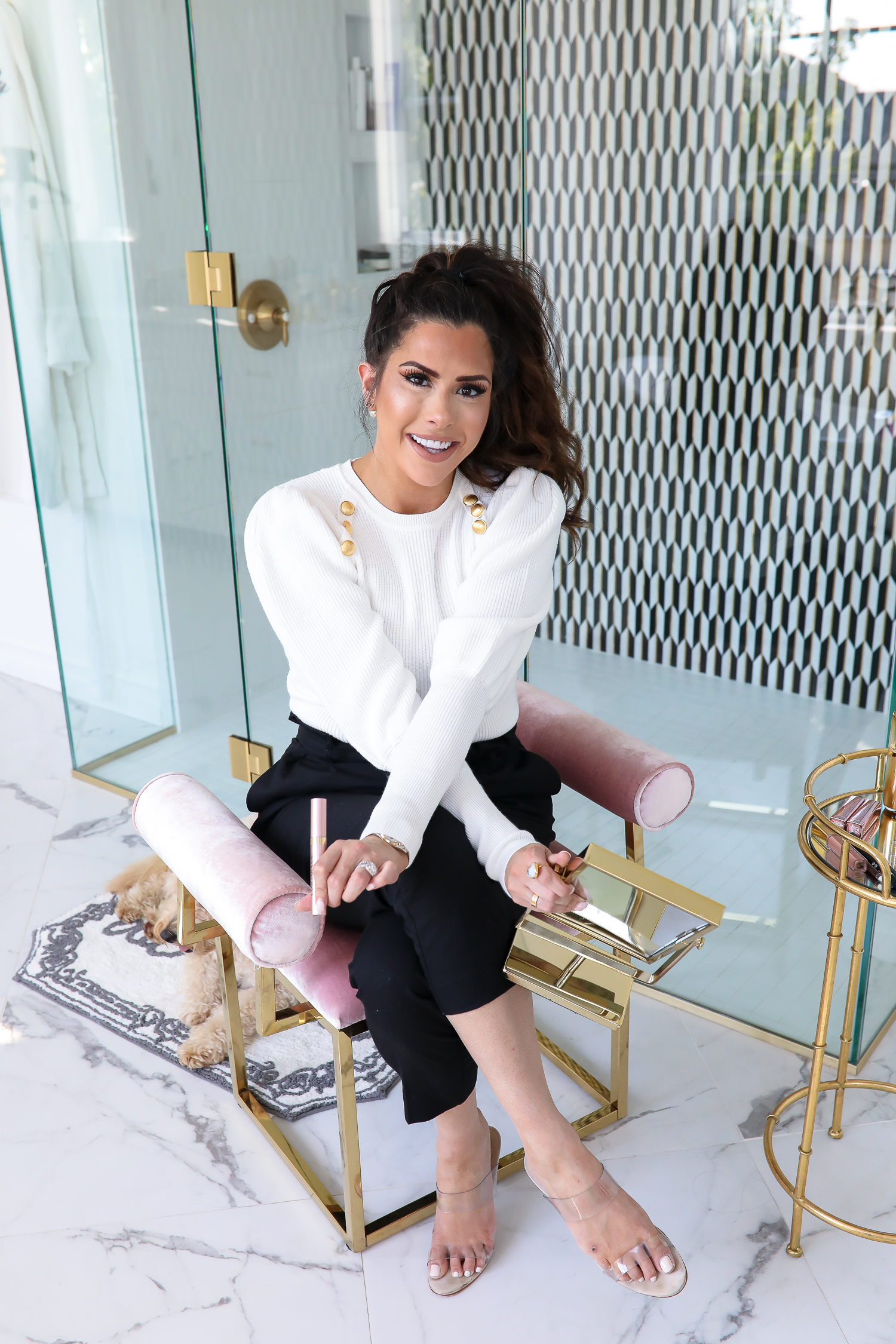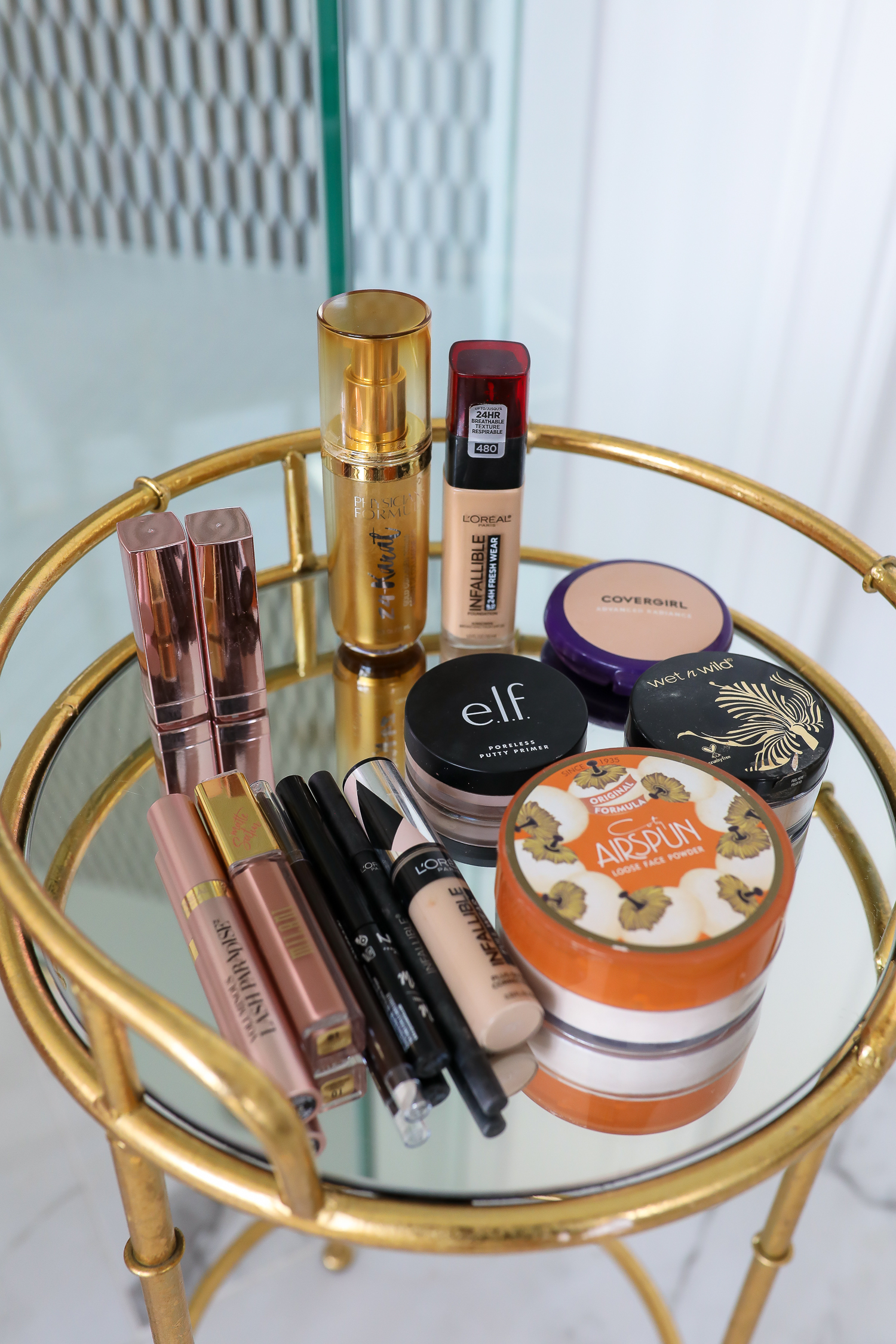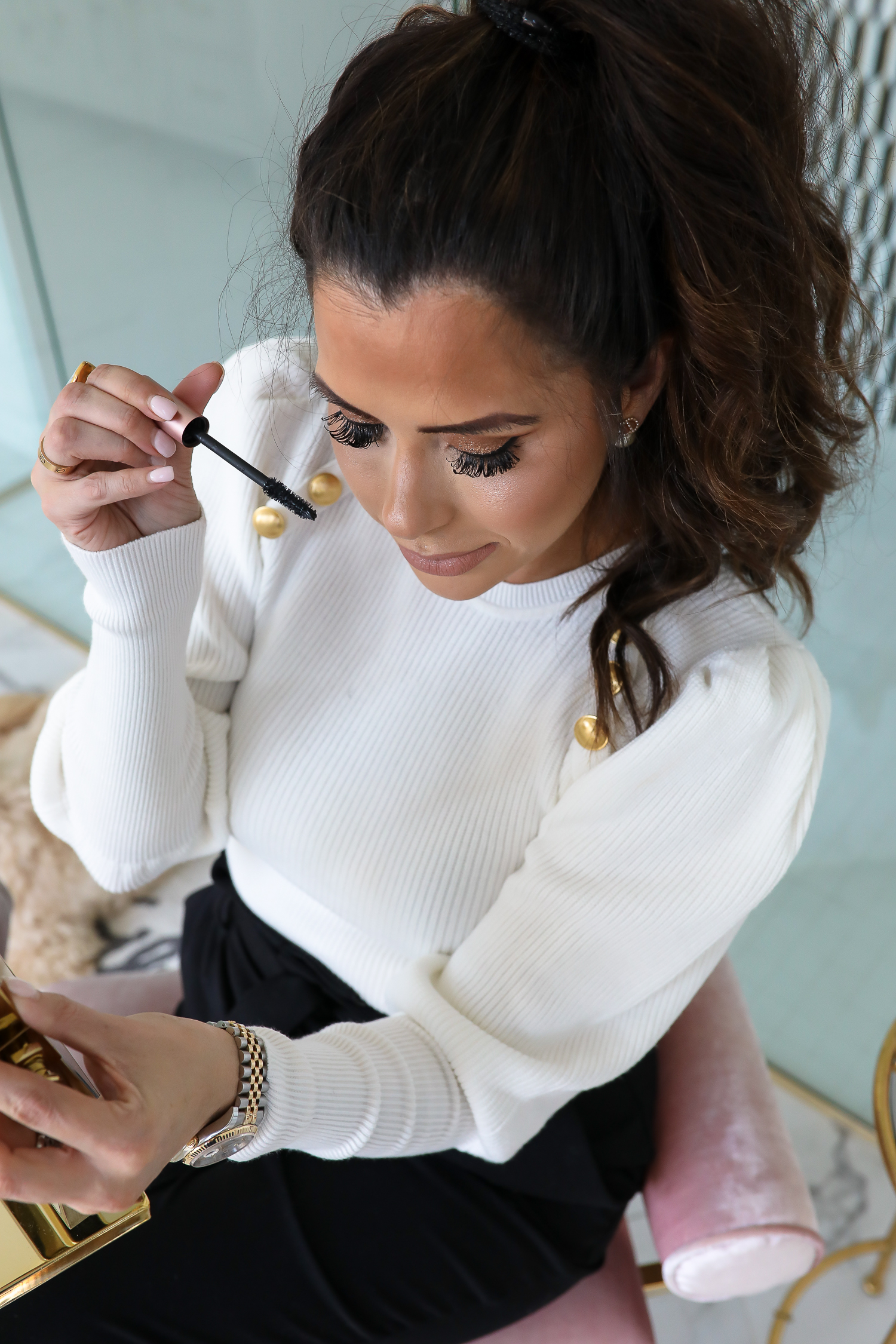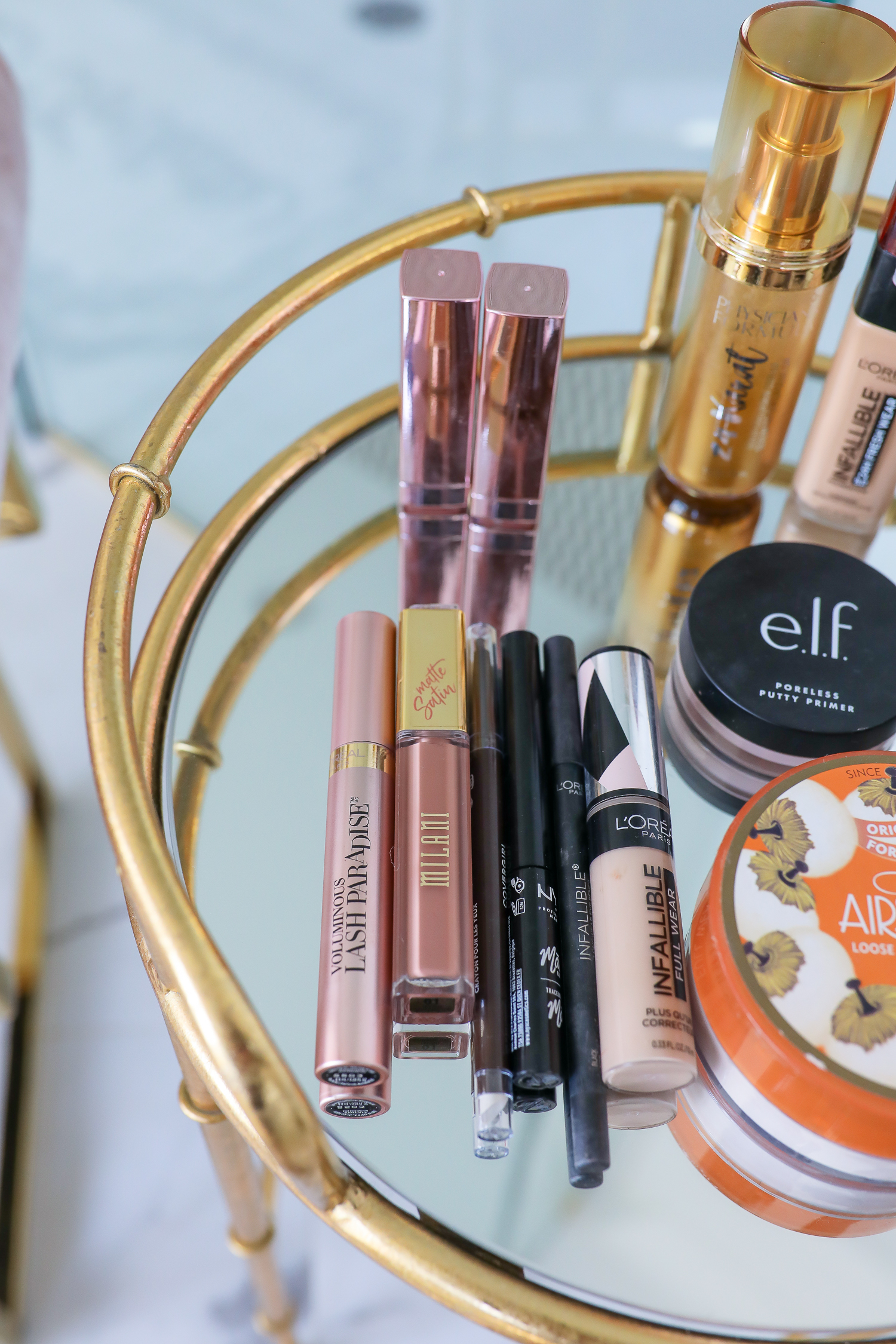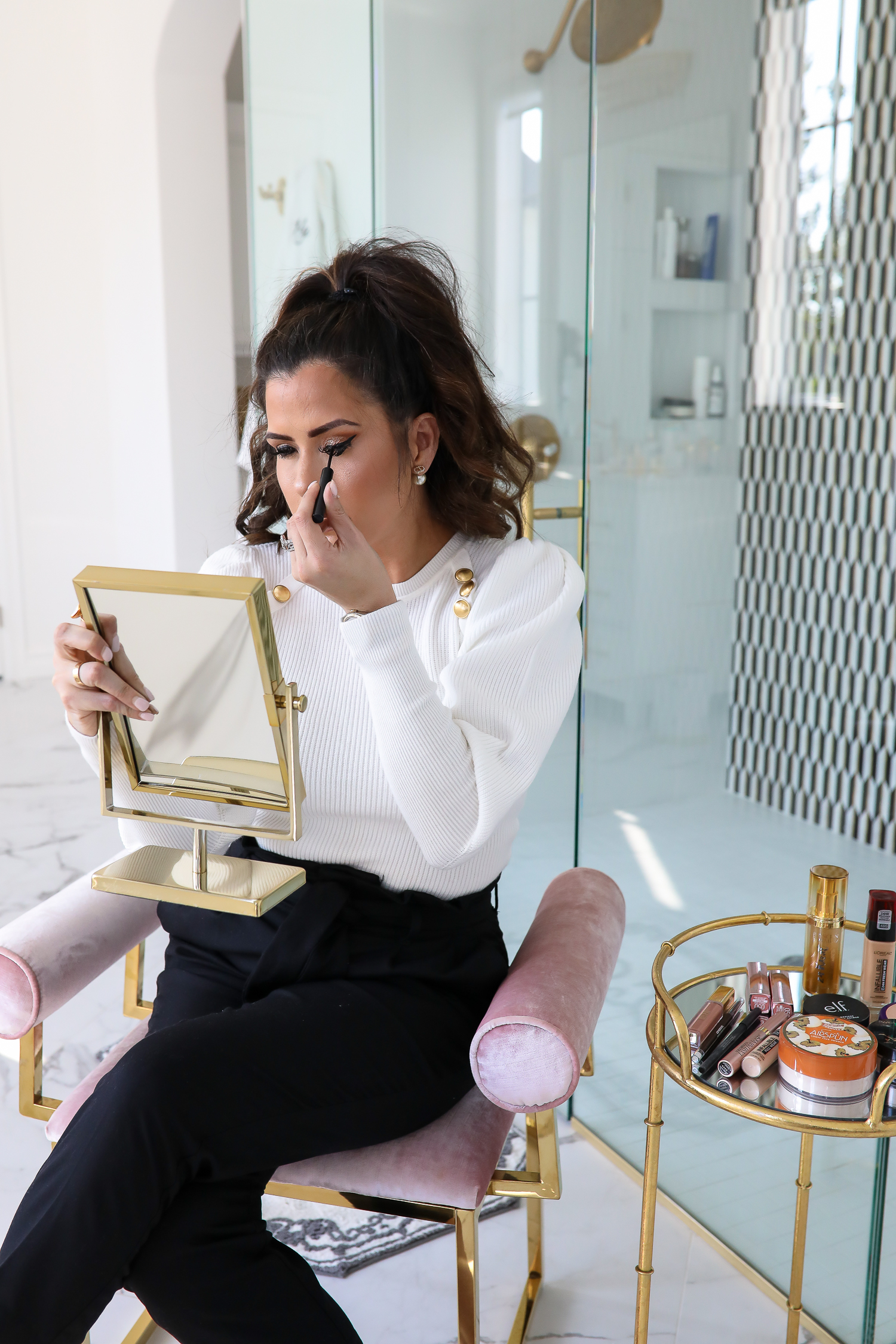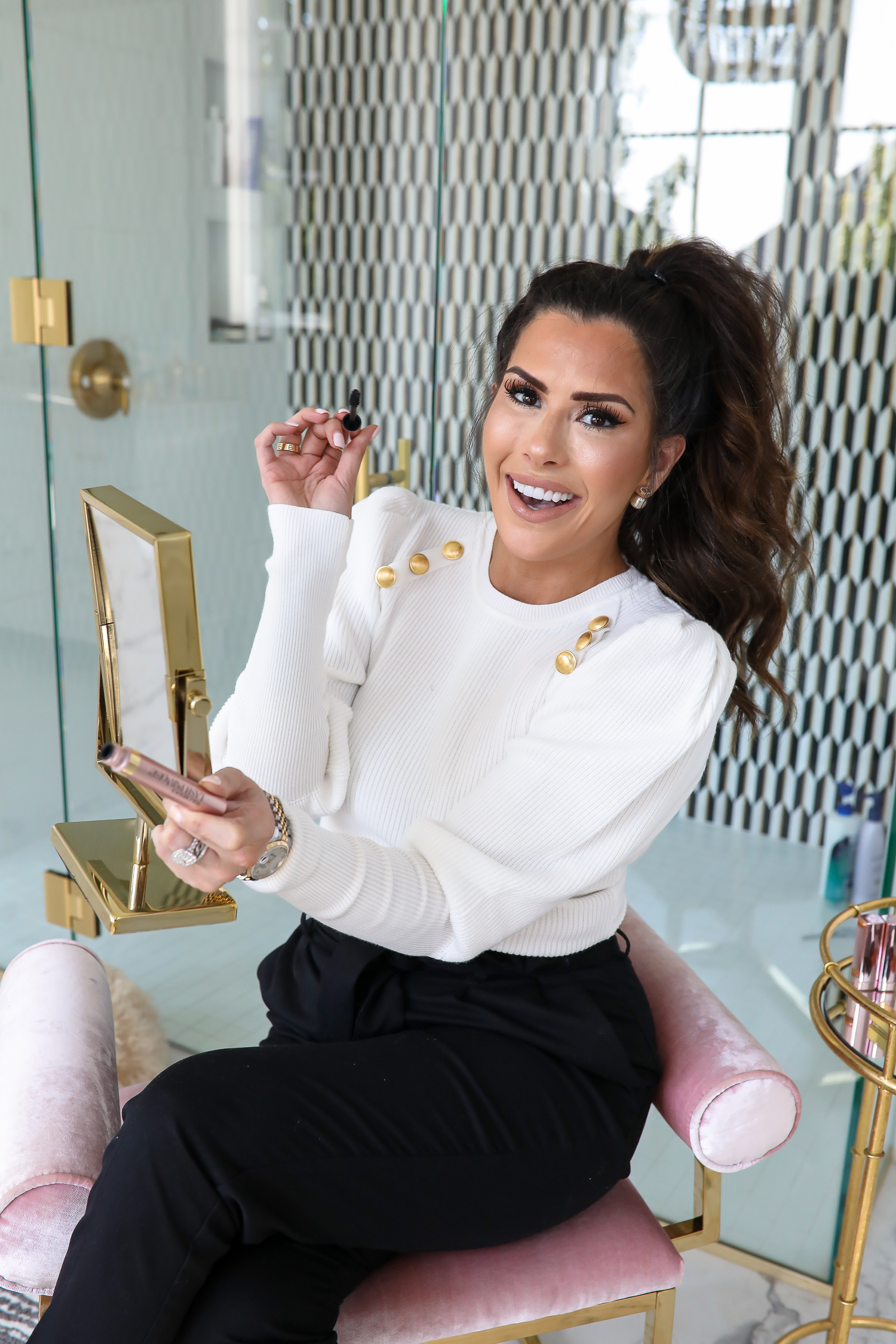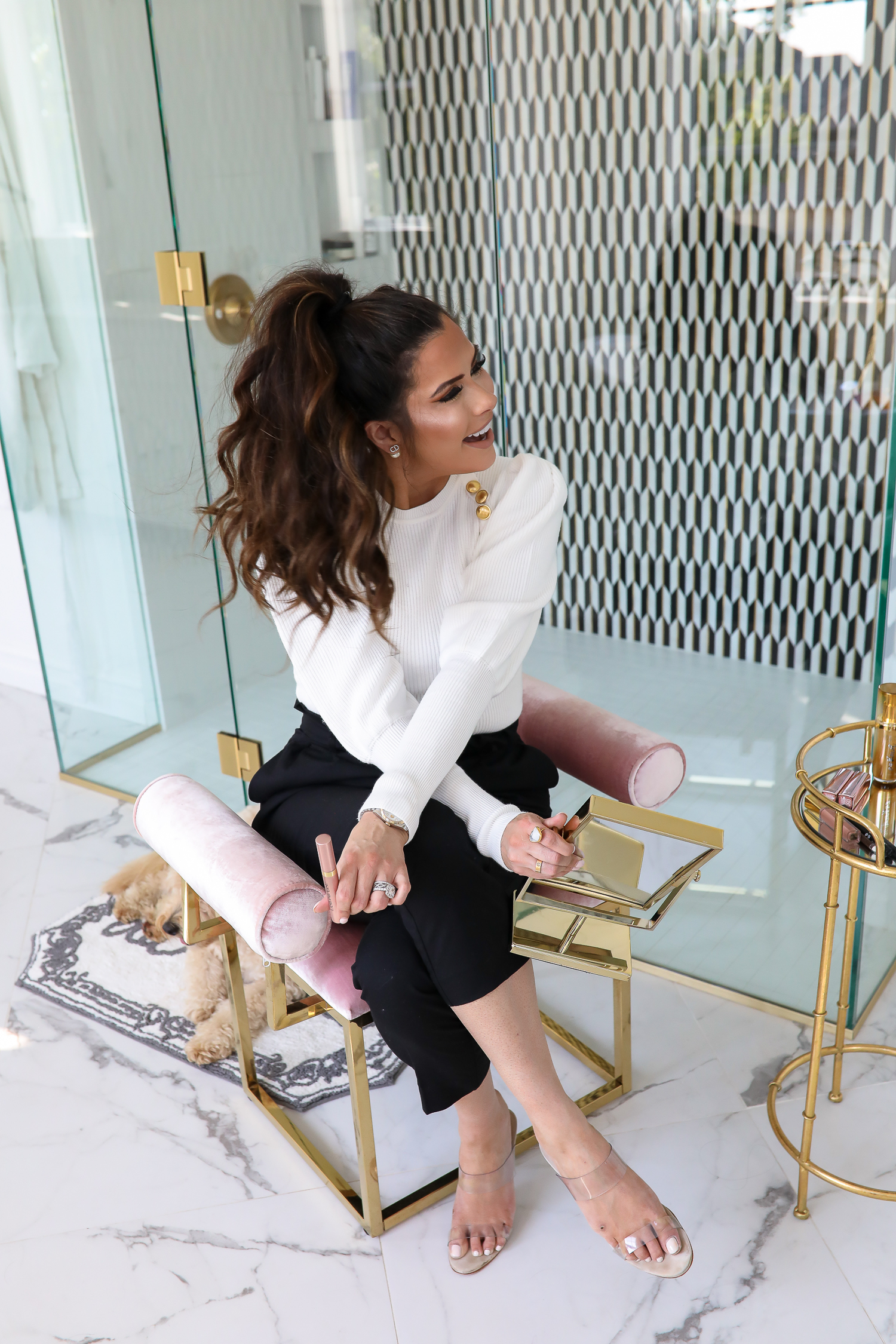 FALL 2019 BEST DRUGSTORE MAKEUP
Okay – just a reminder that this is part 2 [read part 1 HERE]! I did the first part last week and I have been so excited about this post! I love makeup so much– and I seriously enjoy finding drugstore products that outperform higher end products. I get a lot of products in PR and I also order quite a bit from Walmart online when I hear someone raving about them so I literally am trying new things all of the time! I split it into two posts bc I didn't want to overwhelm you all but todays is the final recap on the best drugstore makeup.
#1. L'OREAL INFALLIBLE 24HR FRESHWEAR FOUNDATION || Okay, I mentioned this before & I'm writing a full thing on it because this foundation is one that I think many people will like because its such a unique formula. The name says it all "fresh wear" – it truly is – it is not thick or super duper full coverage but it has a nice, natural feel & look and it is long wearing. Also – if you need coverage you can build it up!
#2. L'OREAL INFALLIBLE WATERPROOF CONCEALER || This concealer is SO SO SO bomb! Seriously – for the price – dang! It says "more than concealer" on the bottle and I can attest! I got the shades in PR and ended up giving them to my friends and family because I wanted everyone to experience how good it is! My aunt who is 76 was here and I did her makeup and used this under her eyes and it looked SO beautiful on her. I am so impressed with L'Oreal lately! You can use this to brighten you under eyes and cover dark circles- and it wears well which is very important to me.
#3. COVERGIRL ADVANCED RADIANCE POWDER || I saw this on Tati's YT channel and she always uses it to brighten up under her eyes so I finally caved. I saw her use it a lot over a year long period so I knew it had to be good. Anyway, I find myself using this quite a bit – and in random situations. Like, to brighten up certain areas or to touch up areas during the day.
#4. COTY AIRPSPUN || I've written about this before and I still stand beside this powder! And I'm crazy and like the smell, lol! If you are not wanting to break the bank with a setting powder TRY THIS! I really do think this is hyped up for good reasoning.
#5. NYX MATTE LINER || This is $4!! I've been using this for years on and off! Its nice & black and wears all day and remains black! The matte formula seems to be a lot better than the other options though! Be warned!🤷🏻‍♀️💓
#6. LASH PARADISE MASCARA || There are a lot of drugstore mascaras I like to be honest! I wear lash extensions so I don't need much mascara really but I would definitely recommend this one. That probably does not mean too much because I can think of 4 others at Walmart that I really like – I feel like they have a lot of good ones! But I am linking the Duo for the primer & mascara bc it truly is a game changer! I have both of these and before lash extensions I always raved about L'Oreal's lash primers – they are amazing! BUT if you have tried Lash Paradise and didn't like it – try THIS one by L'Oreal. Love the packing and the way the wand can move to get tricky lashes BUT I also love the way it makes my real lashes look!
#7. ELF PORELESS PUTTY || I won't say much lol – you guys are probably tired of hearing me talk about this product but OH EM GEE! I love it! Like, this is what I brought to Jackson Hole with me because this primer is so good. I tell anyone who will listen to try it – it is so good!

Thanks to Walmart for sponsoring todays post.
What do you personally think is the best drugstore makeup?  Let me know in a comment below!