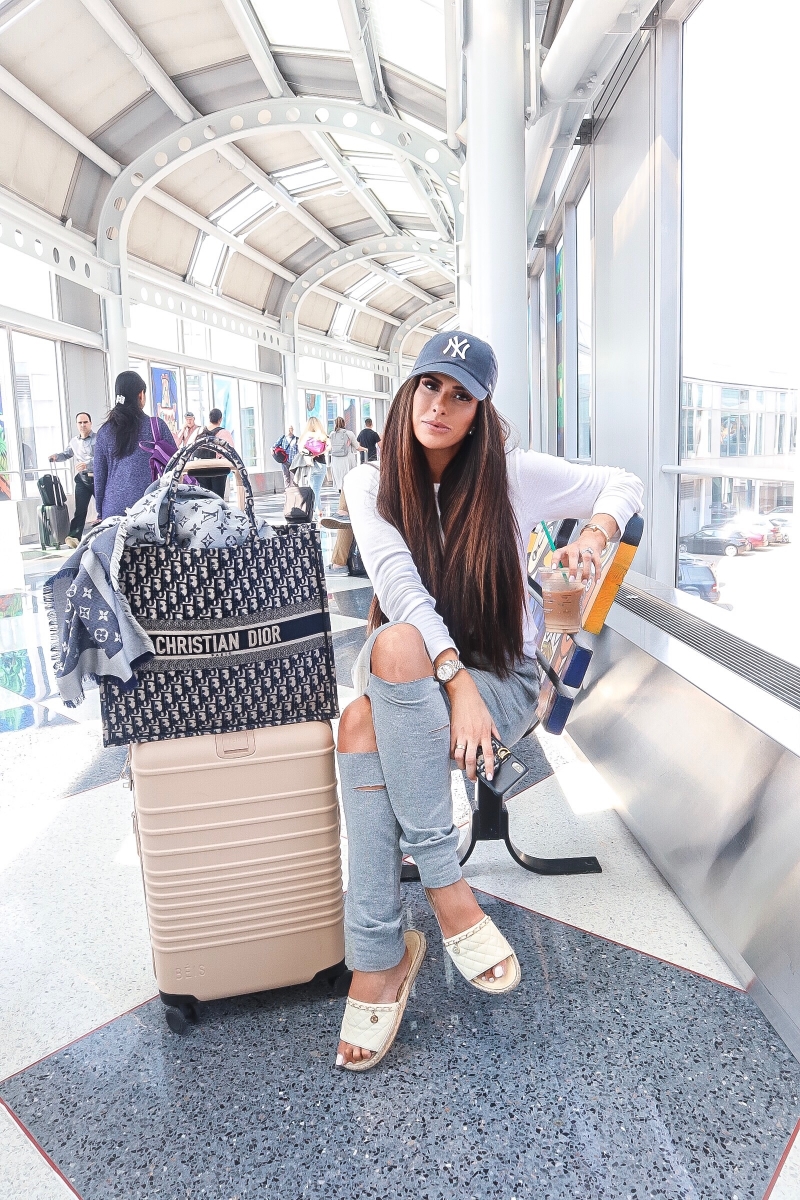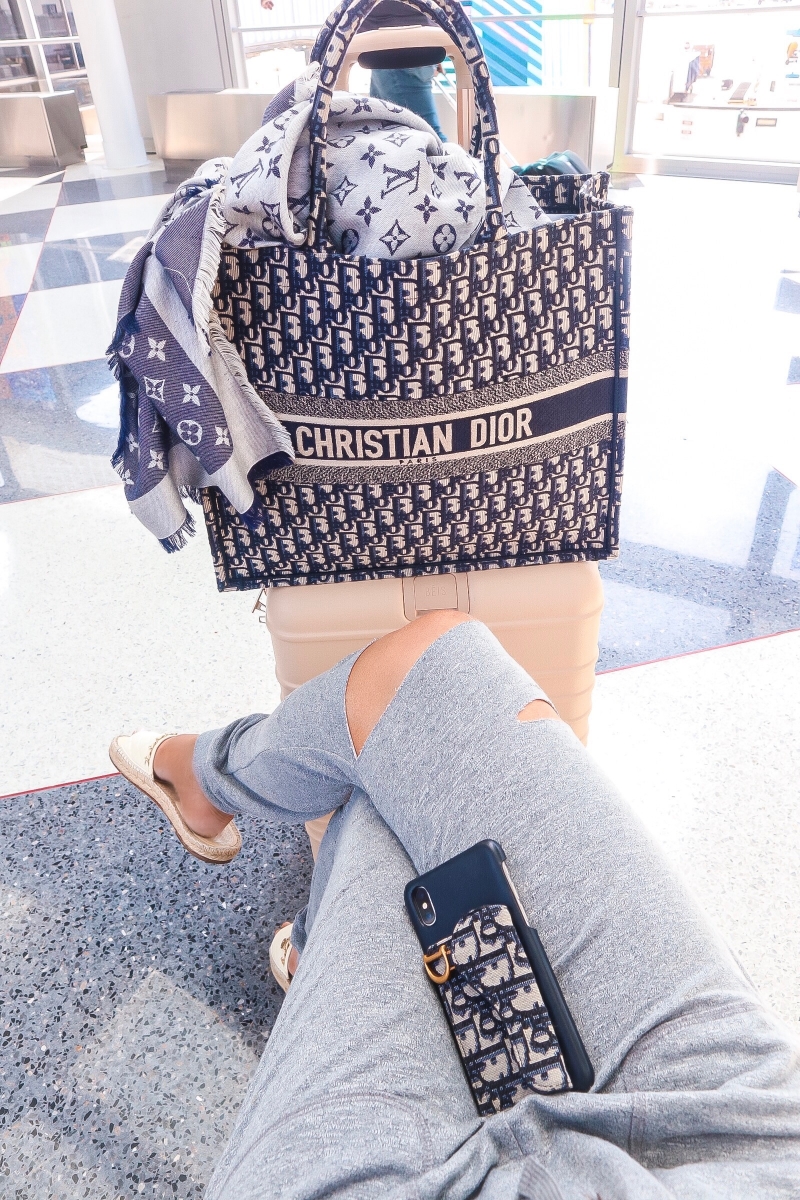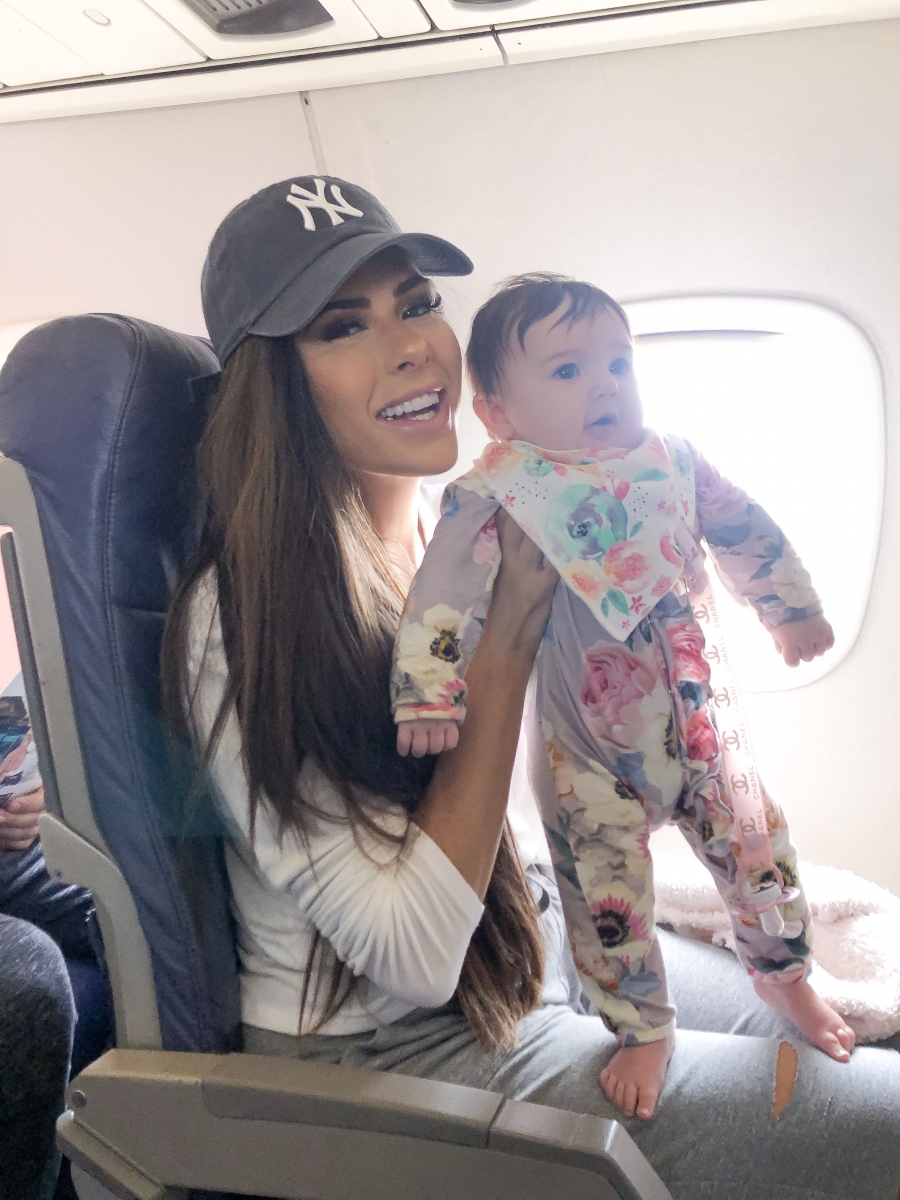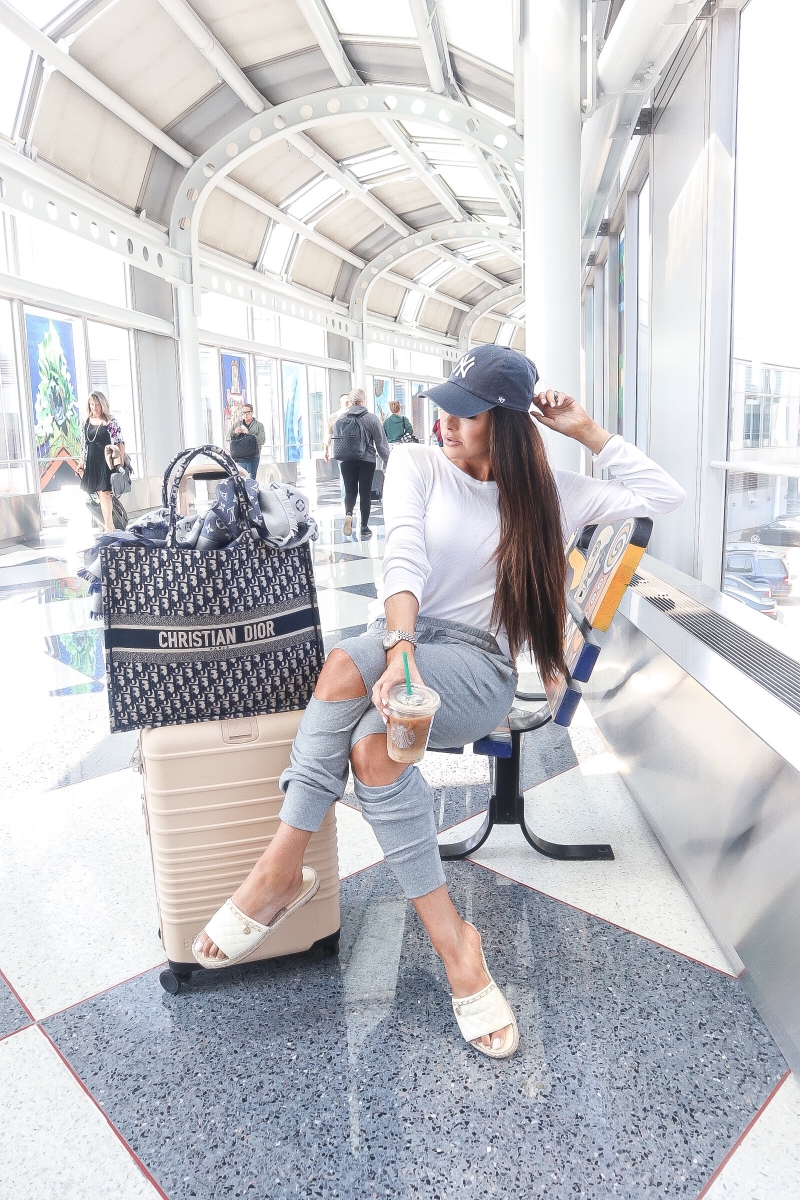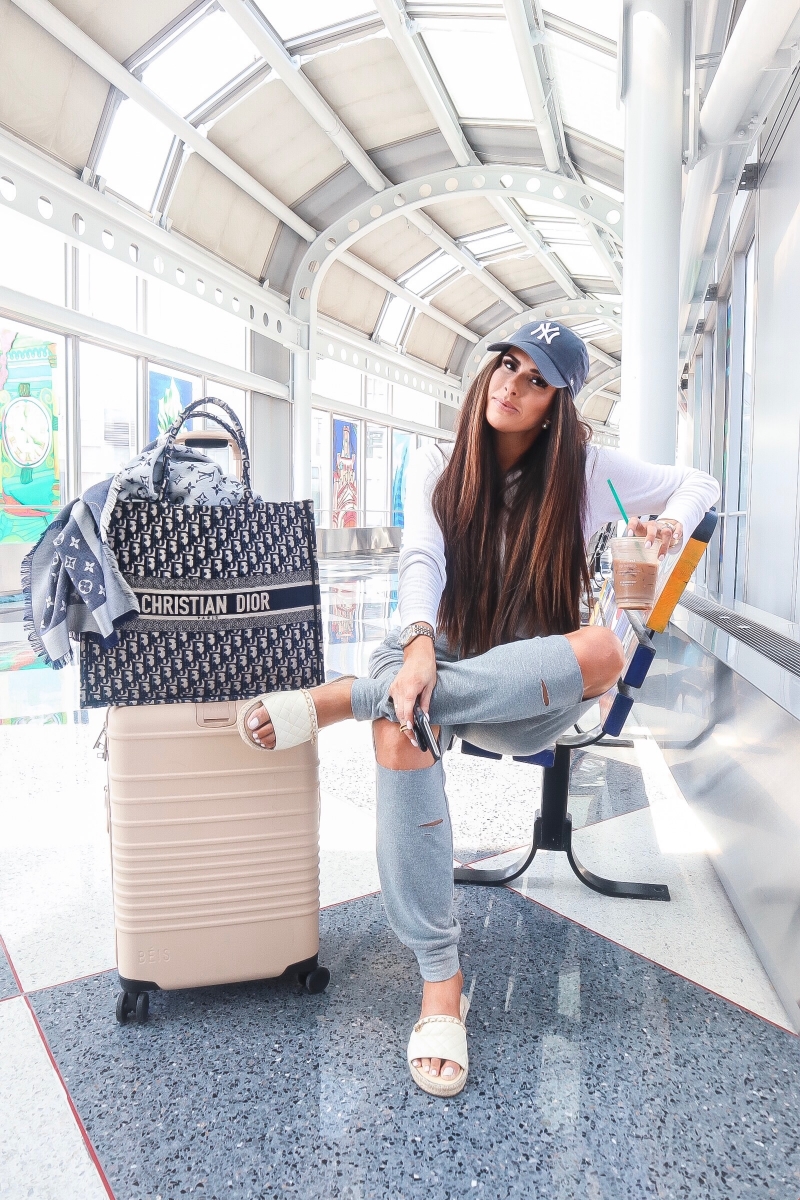 OUTFIT DETAILS
TOP: BP [Love these basic tops- they are $25] | JOGGERS: Express [love these – have them in camo also!] | SLIDES: Chanel [Spring 2018 – similar style by Gucci HERE] | EARRINGS: Christian Dior  [Purchased these used! Dupe option HERE] | CAP: Nordstrom [identical HERE] | SCARF: Louis Vuitton [buy pre-loved HERE] | CARRY-ON: Beis [we ❤️ this band!]
Todays post was supposed be something else but there were some technical issues so we moved it to another day! Luckily John snapped a few of these photos on our point & shoot // iPhone cameras so I pulled together a little post! We snapped these on a layover in Chicago – and I figured I'd get these post up asap.
Anywho! I had a lot of you asking to share details on this Christian Dior book tote so I filmed a little thing on my phone and I will add to my stories ASAP. I adore this bag! I wrote about it before but I went to get it in January in Vegas bc there was a Dior store in our hotel and the girl was like "umm those are sold out -we can add you to the waiting list!". And then randomly my Prada SA texted me that she moved to Dior and I was like ??‼️. She was able to get the tote for me! And now I'm a Dior addict haha. I got a scarf and phone case to match! ???‍♀️
The video will be live on my IGTV sometime tomorrow – I won't have time to post tonight because we are all super tired! I'll get a video edited and post it on my IGTV and stories tomorrow!
First of all, this bag is pricy but HERE is a fun dupe if you like the look and shape + monograms! This is a great dupe option as well!
Next up is the insert I put inside of my Dior bag – it is made for the book tote! This company makes them for lots of designer bags- see their full page HERE. It took a full week to receive it which is not bad considering it ships from Turkey. My go-to battery charger is HERE.