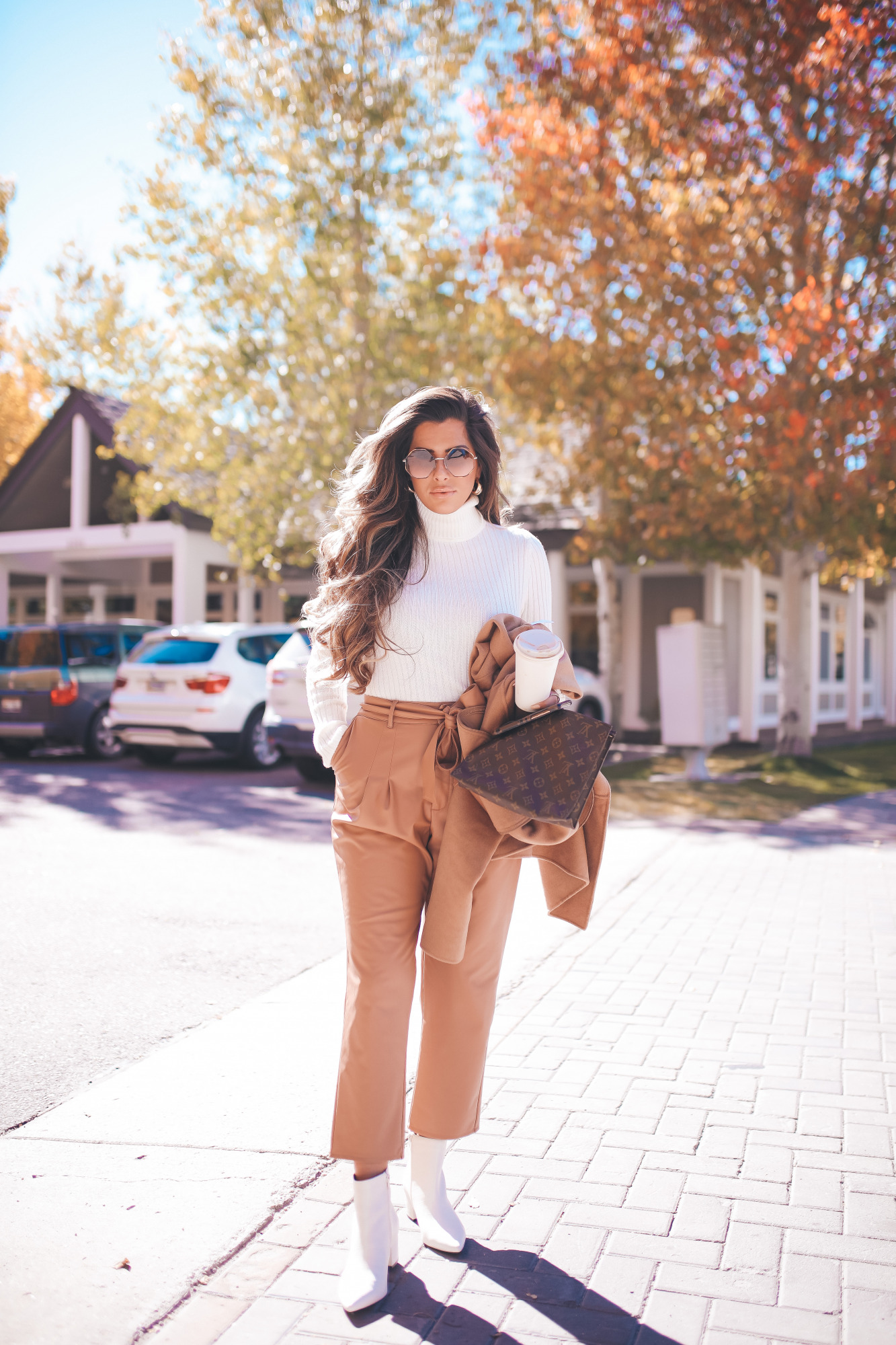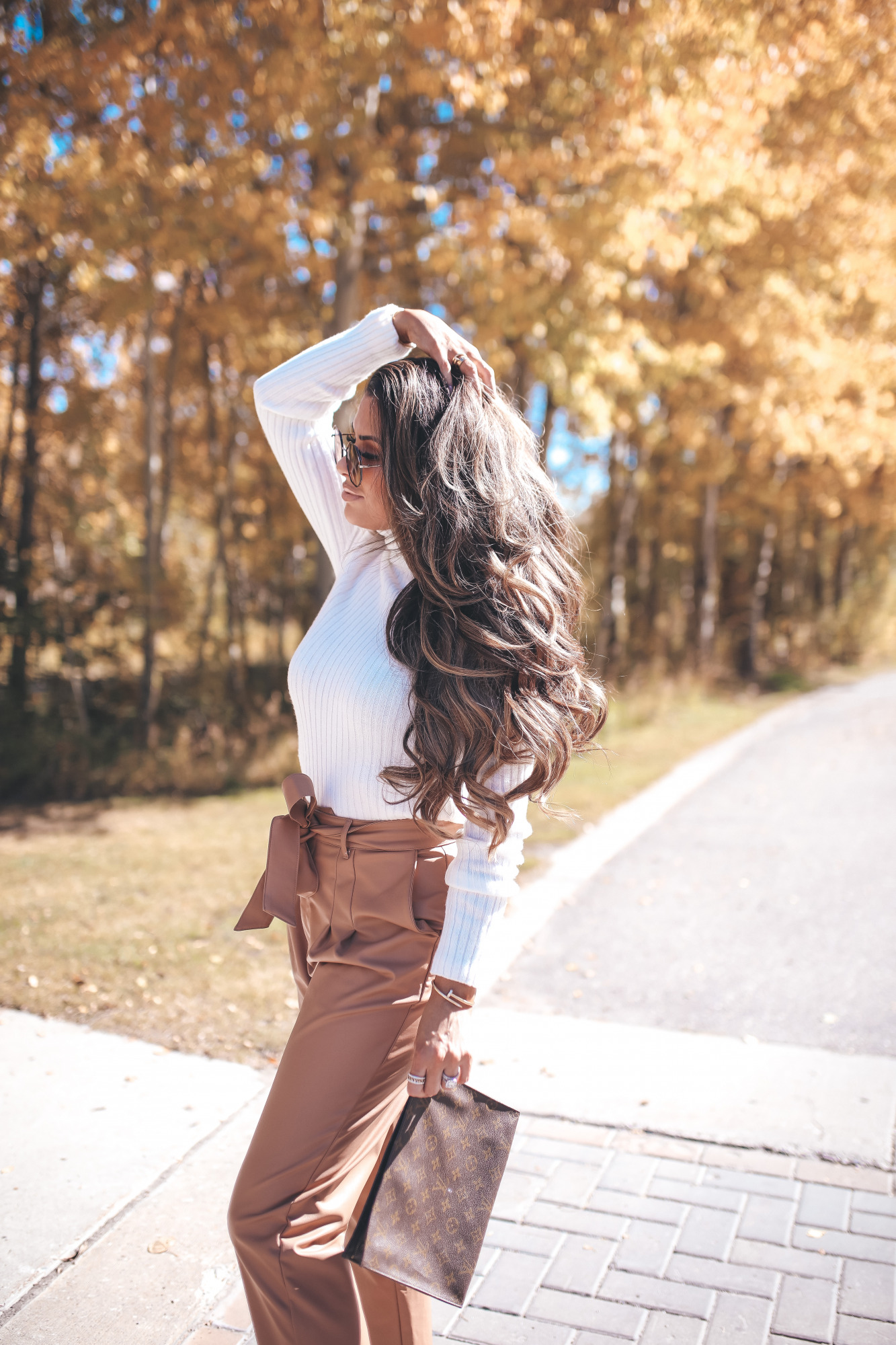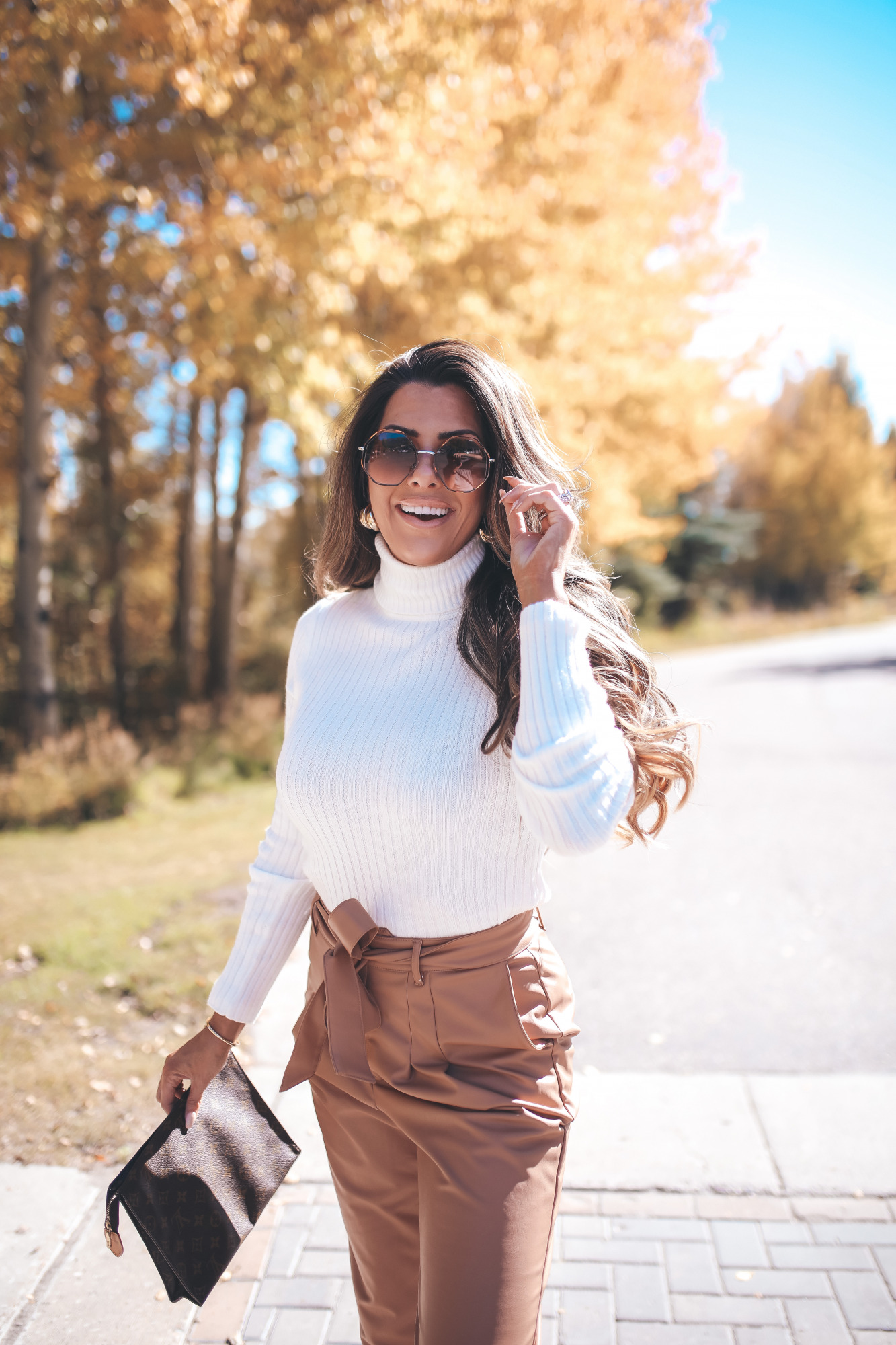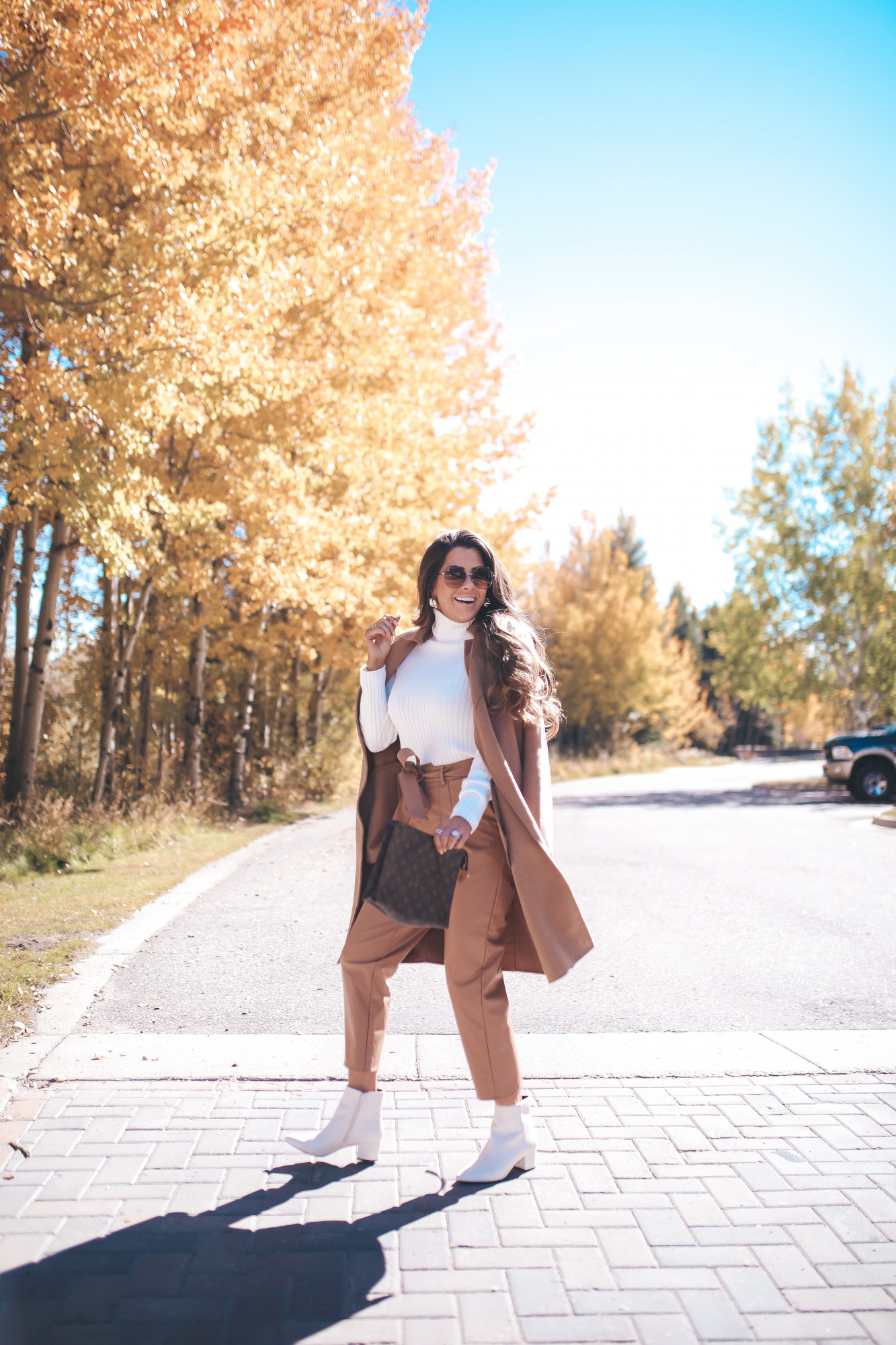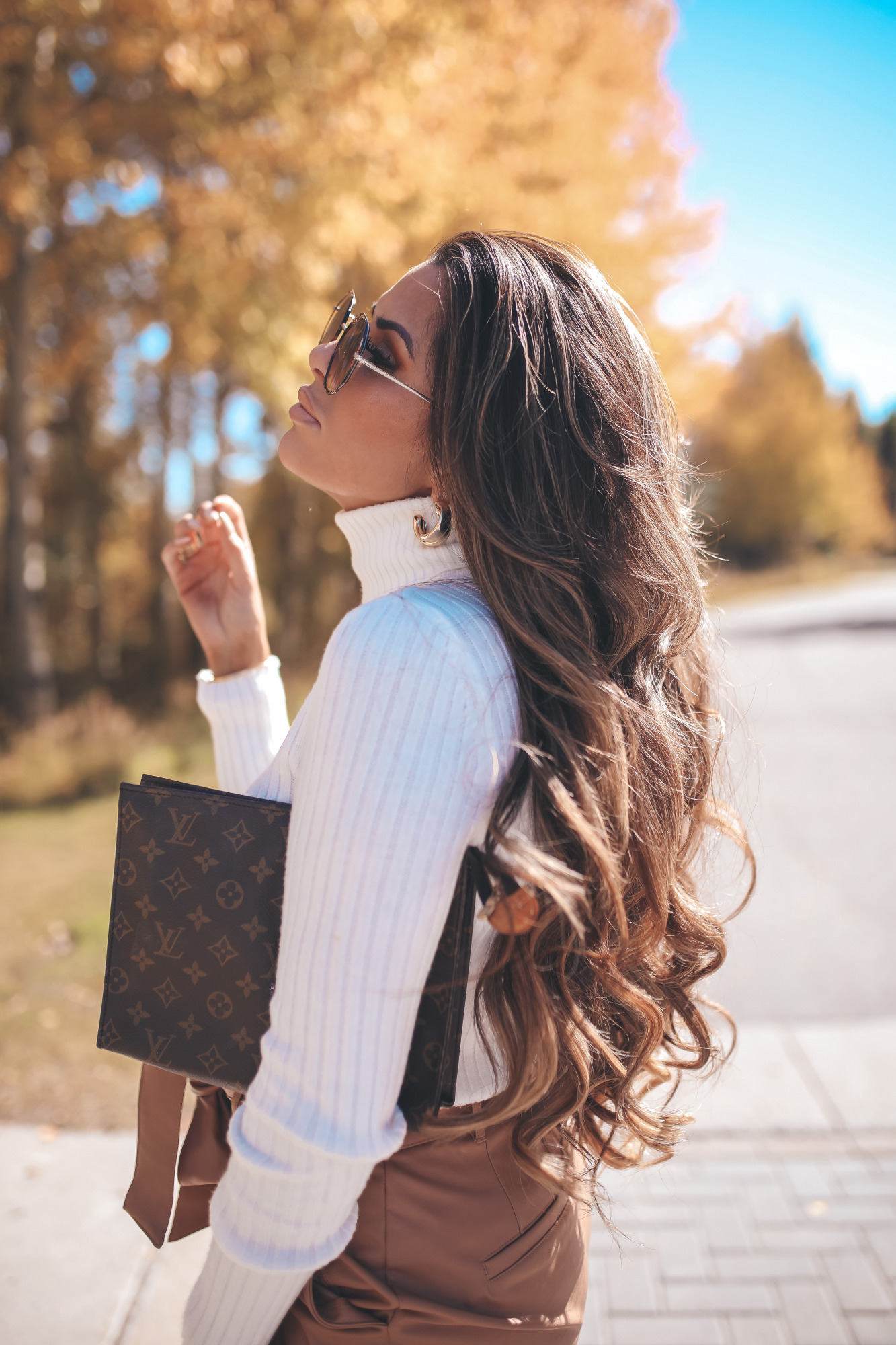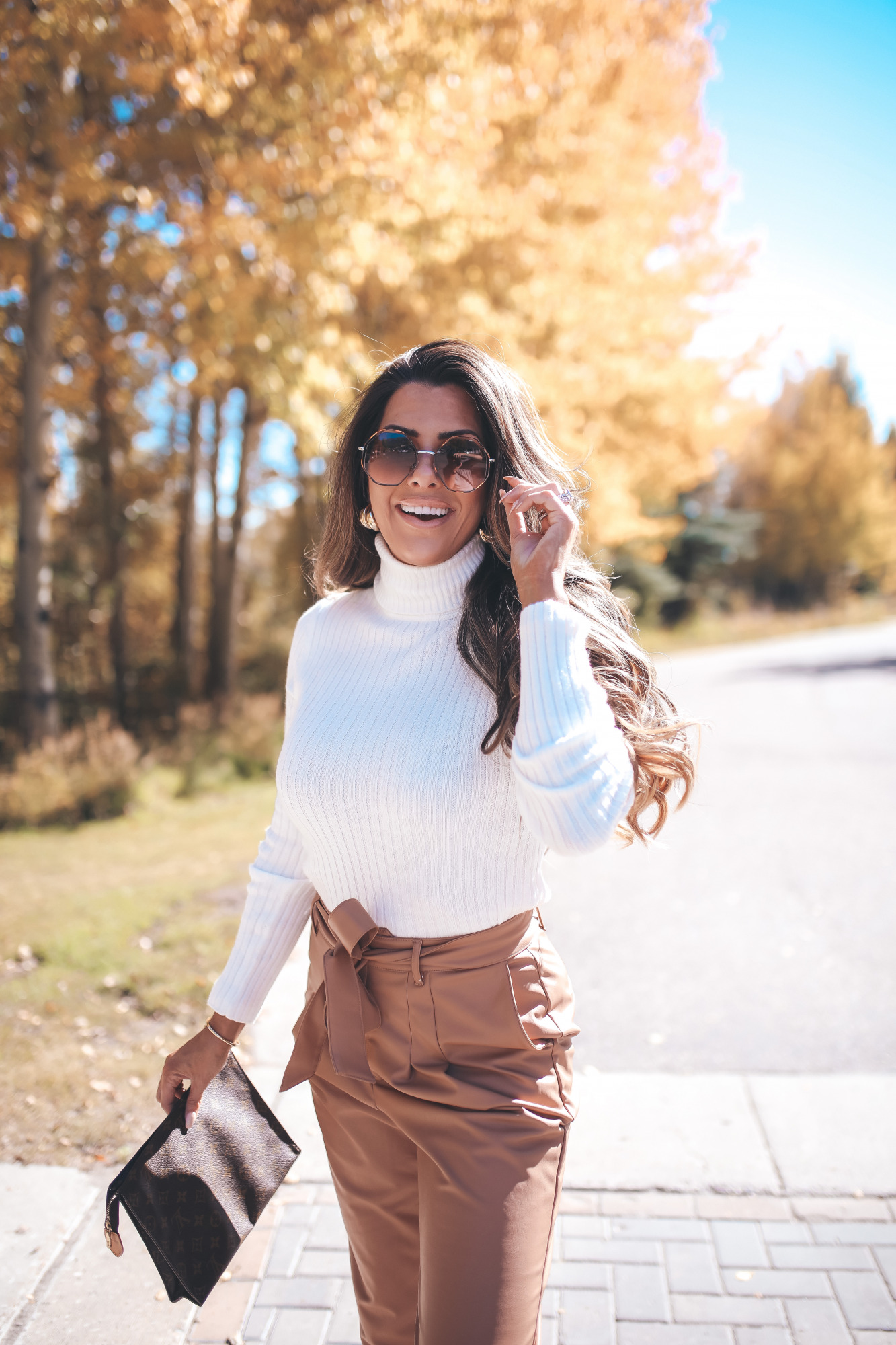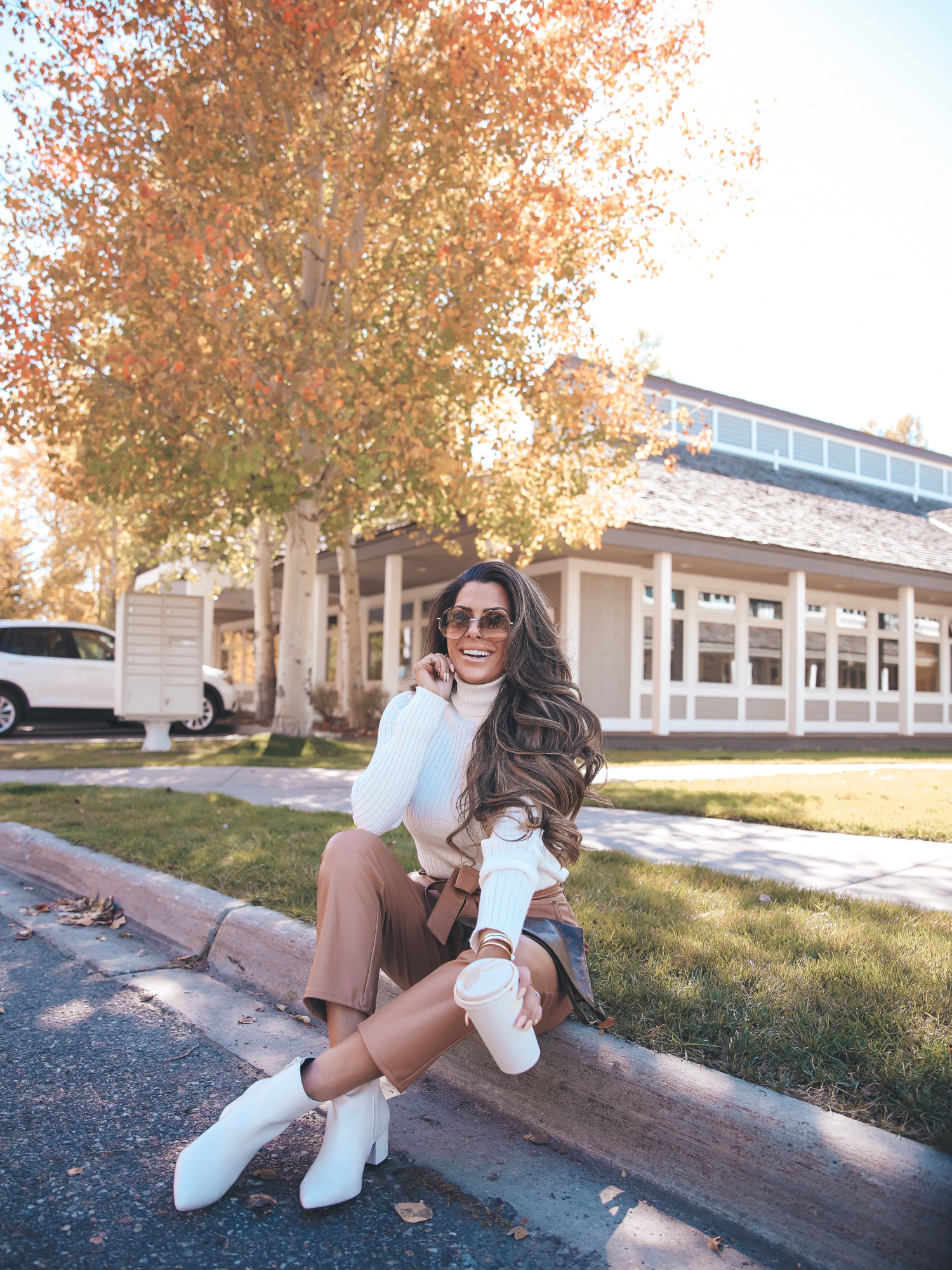 OUTFIT DETAILS
WOOL COAT: Express [wearing XS – 40% off today!] | TURTLENECK: Express c/o [Amazing quality & very soft! 40% off– size down!] | FAUX LEATHER TROUSERS: Express c/o [TTS- 40% off today! PS. Love the shorts version, too!] | BOOTIES: Express c/o [40% off today! TTS]  | EARRINGS: Express c/o [40% off today!] | SUNGLASSES: Express [40% off today!]
Jackson Hole Fall Outfits
Hellooooooo – here with a random Sunday blog post!  I actually was planning to share this outfit from our Jackson Hole trip later this week but I switched up my calendar to go live today because the entire Express website is 40-50% off this weekend! ‼️In fact, I saw the e-mail in my inbox and went ahead and placed an order because I had a few sweaters and some pants in my cart. I was glad I forgot to place it last week, lol! Always a fan of a sale! Anyway, I actually got the top, pants, & booties in the mail in a PR package and it all fit perfectly – I was a little shocked honestly. I literally just threw it in the suitcase the morning I was leaving for Jackson because I knew it was perfect. I also packed another cute outfit from Express that I got on my own – I will try to post on my stories with details today in case any of you are interested in it! It was super cute, too! I'm a big fan of Express in general but I will say they are absolutely killing it this fall. They have so many good dupe options for high end, designer pieces. Lots of items that you can style a million ways this fall! I also have to say that the quality is amazing- I actually hate to even refer to their pieces as 'dupes'.
Okay, I'll stop rambling but I will link a few other items I love in the widget below in case you want to see some of the things I ordered!!

Thanks to Express for sponsoring todays post.
Which of these Jacksom Hole Fall outfits do you like the most?  Let me know in a comment below!