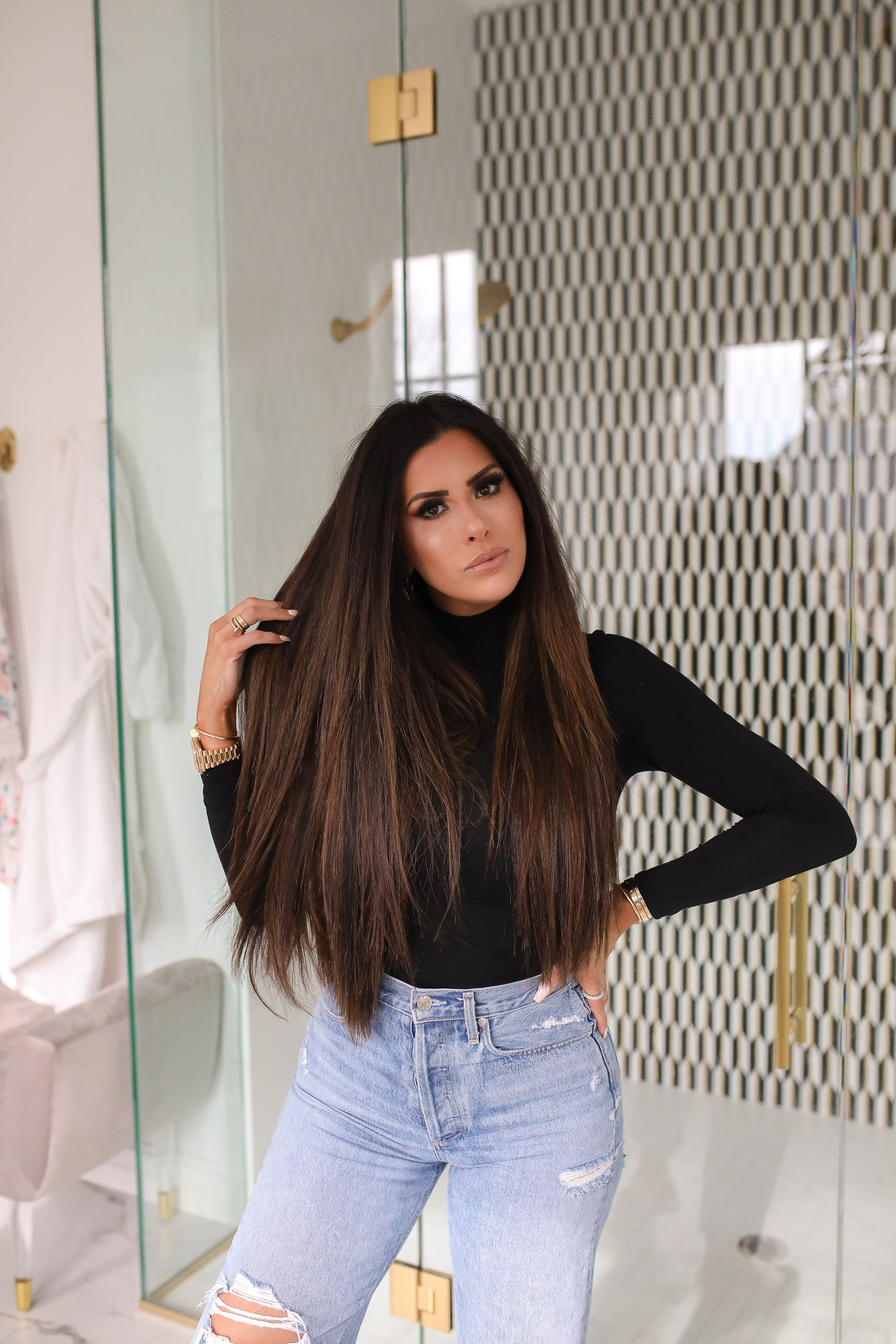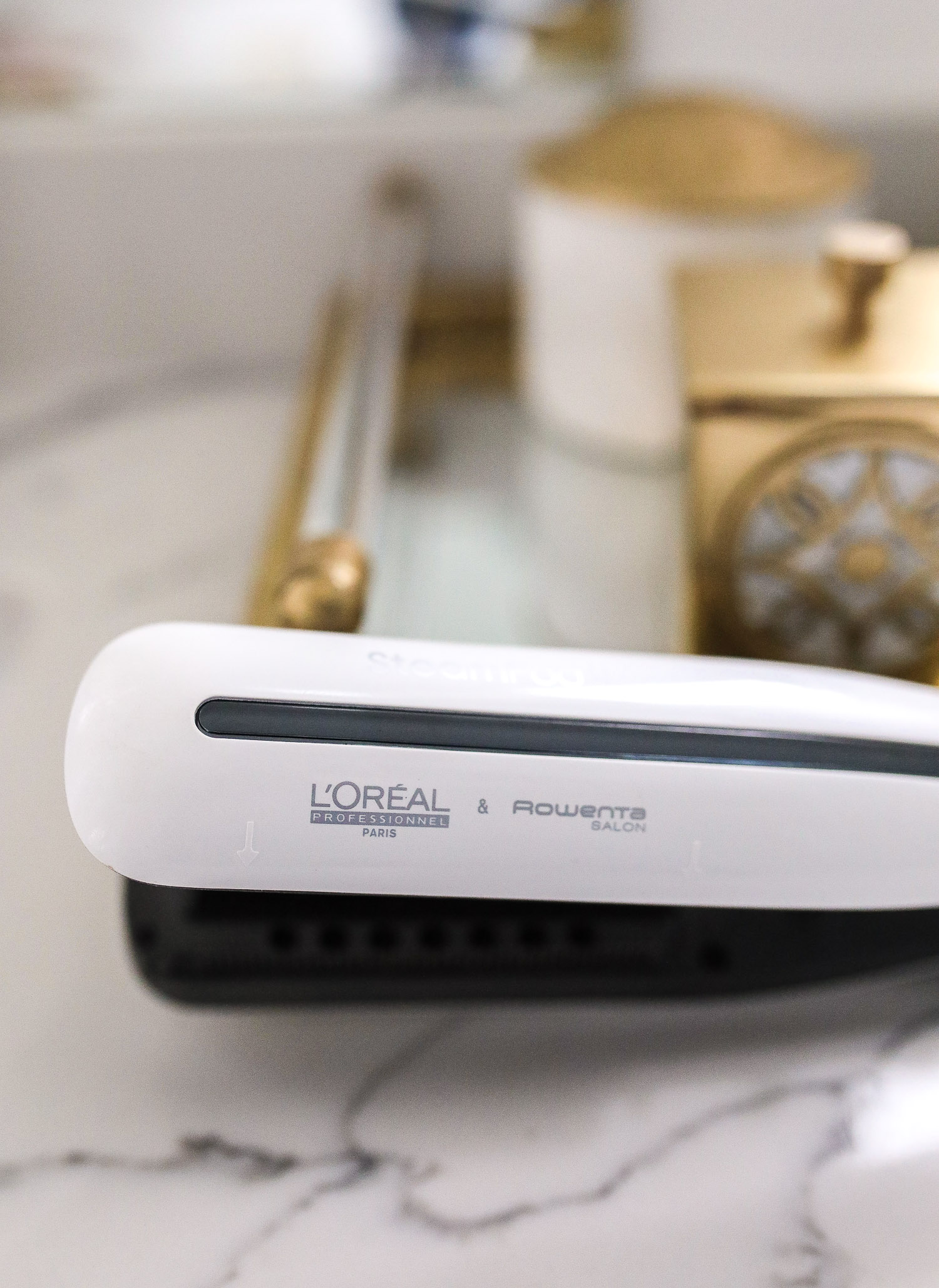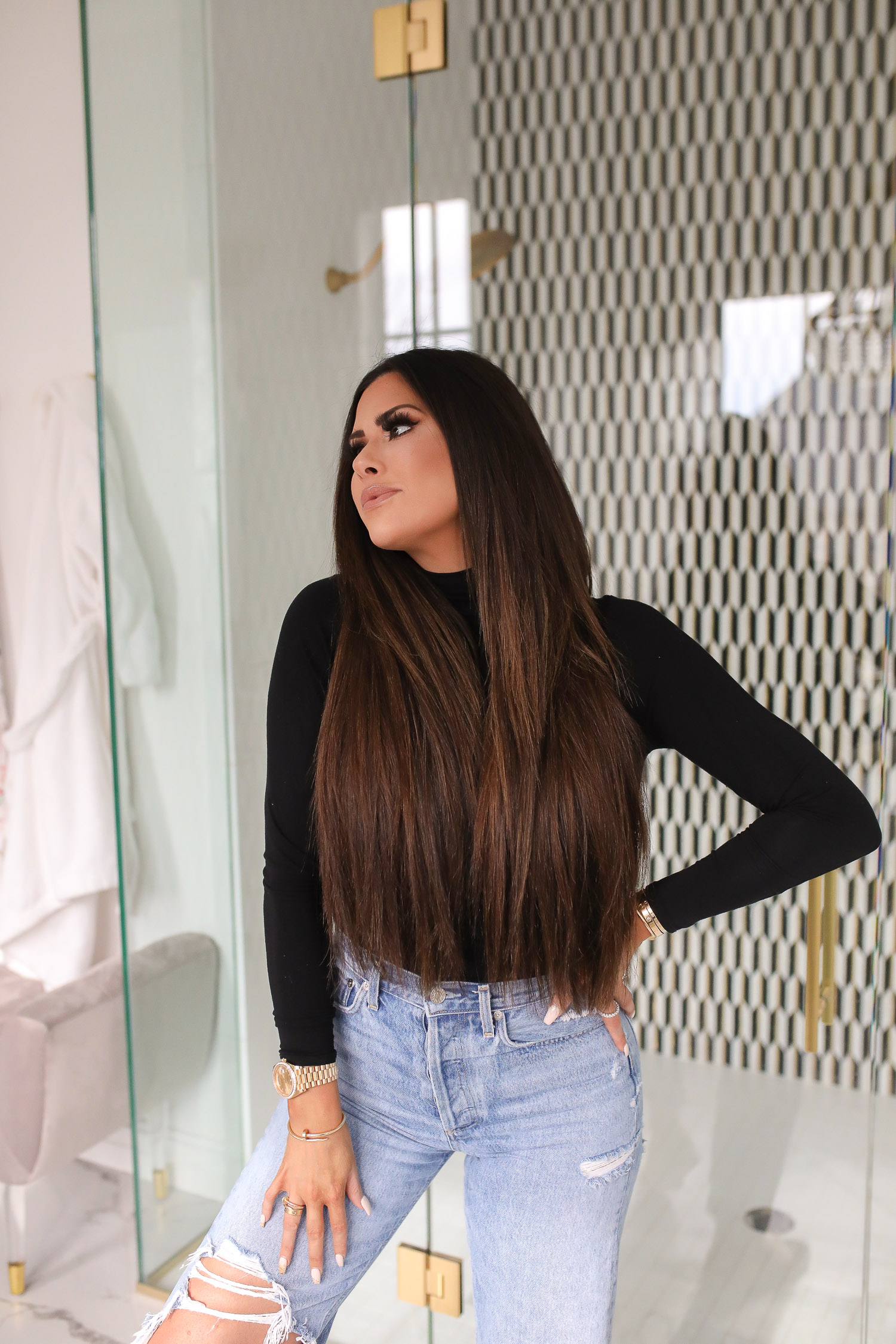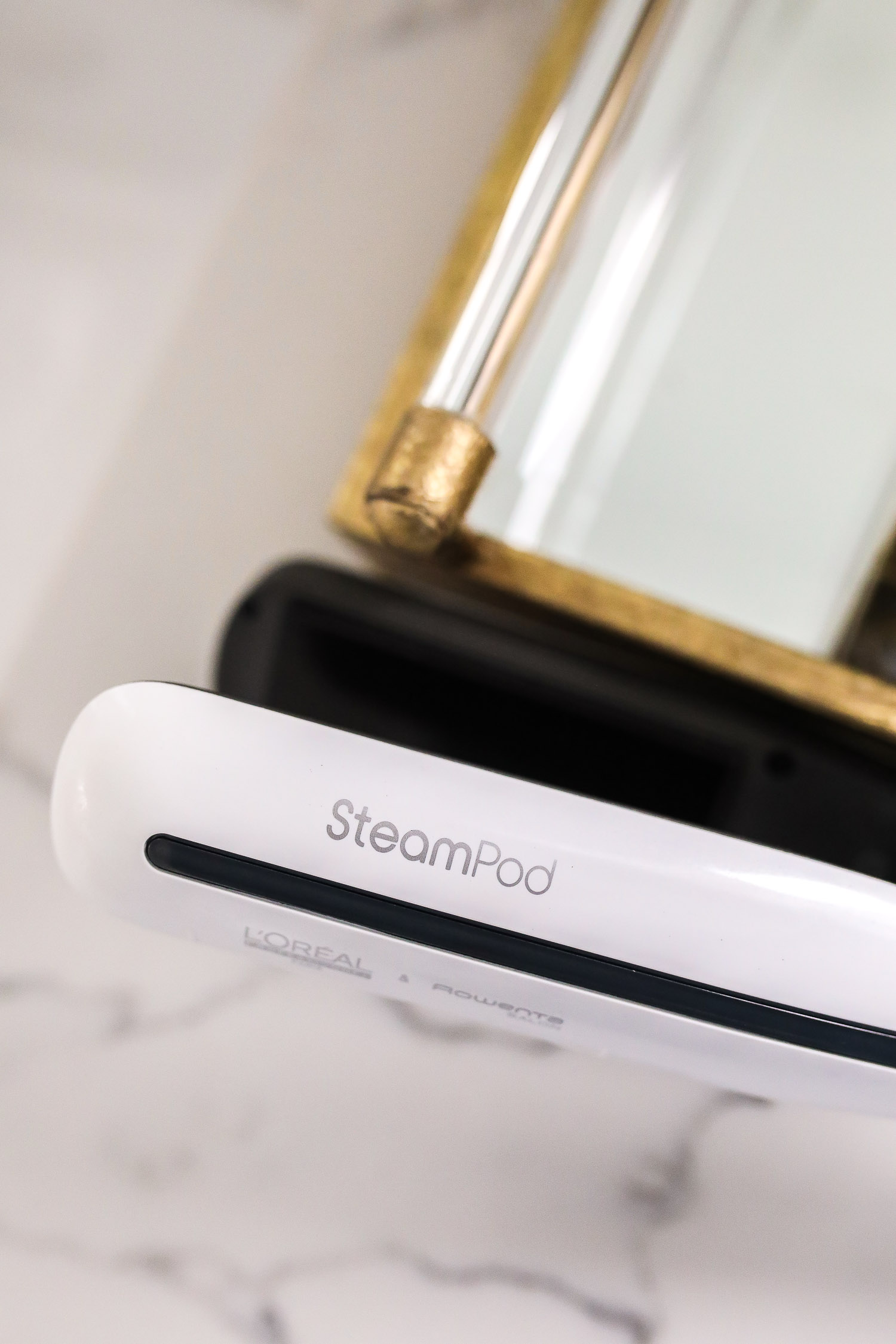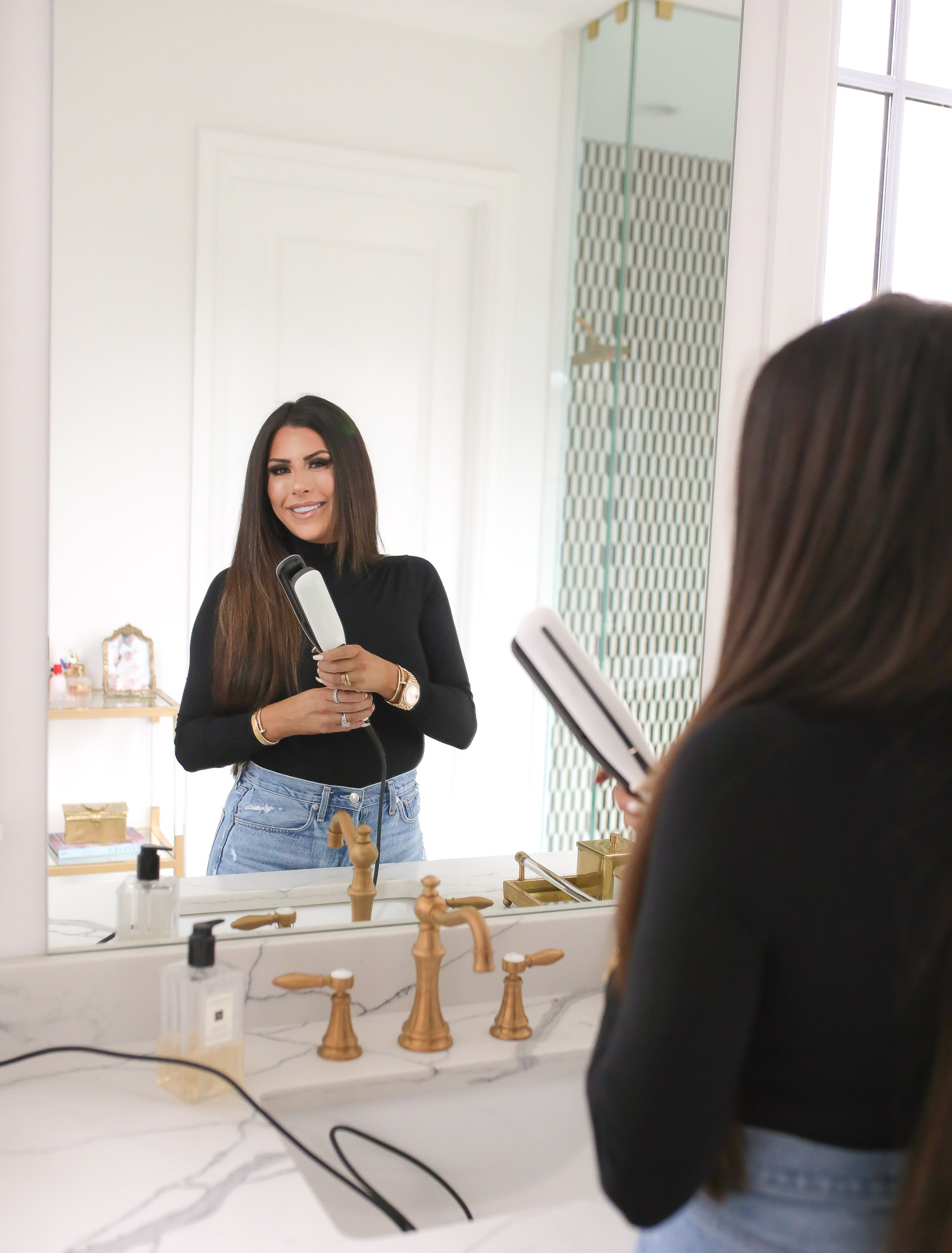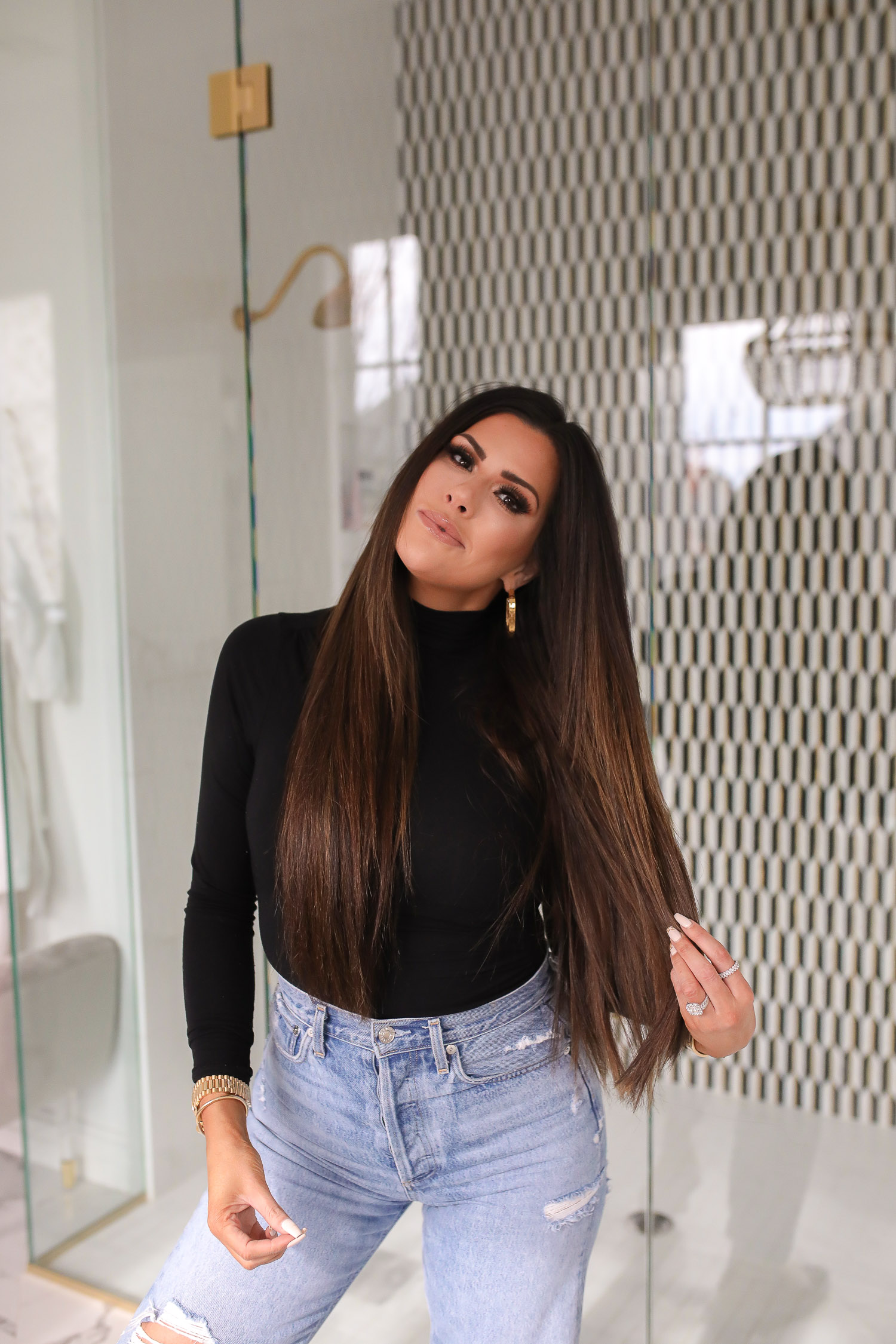 OH EM GEE!! YOU GUYS! The L'oreal Professional Steampod Hair Straightener is SO SO SO good! Okay, this is sponsored, yes, however, they sent me the product & I didn't know if I would have time in my editorial calendar to post so I just asked if I could try the product. Honestly, I was worried it was a gimmick – for a second – just the word 'steam' made me second guess it. However, when I saw that it was a L'Oreal Professional + Rowenta product, I was suddenly dying to wash my hair so I could try it. [Just a heads up that Rowenta is my all time favorite iron brand so I am a big fan in general.] Anyway, I did a SINGLE pass on my hair and texted my assistant "omg come here!!" and when I showed her she was like "wait!! What in the world?!" & I literally said, "its crazy right?!". I literally even went on to say that I bet the Kardashians are probably secretly using this and kept it a secret, LOL.😂 I always notice that their hair/wigs are so shiny, straight, and perfectly silky and wonder what they use. Well, now I think I know!! Anyway, so its a steamer + iron – you literally just use a water bottle that comes with it and insert it into the pod and it heats up right away. It has a comb built in that you can take out but I left it in bc it straightens and smooths more perfectly. It has two plates as well and uses the steam to really steam / smooth / etc. The steam is way safer & better for your hair – like 91 % less damage to your hair. It straightens and smooths 2x as fast / better, too. These claims are REAL though. I'll post stories w/before and afters so you guys can see the before & after – the first time I used it and it was a HOT mess bc I slept with it wet. Also, I had my mom and sister use bc they both thought I was being dramatic about it and my mom legit said "so… birthday present???"

Honestly this would be an AMAZING gift for any woman and it is a great time to buy! Hair.com is doing 15% off when you sign up for their e-mails so that's a good way to save $$$! They're also giving a free gift with $75+ purchase & free samples!
I'll link some of my favorite products to use with it below, and you can also read my recent post HERE talking all about my favs!

Thanks to Hair.Com for sponsoring today's post. 
Have you tried the L'oreal Professional Steampod Hair Straightener yet?  Let me know in a comment below!