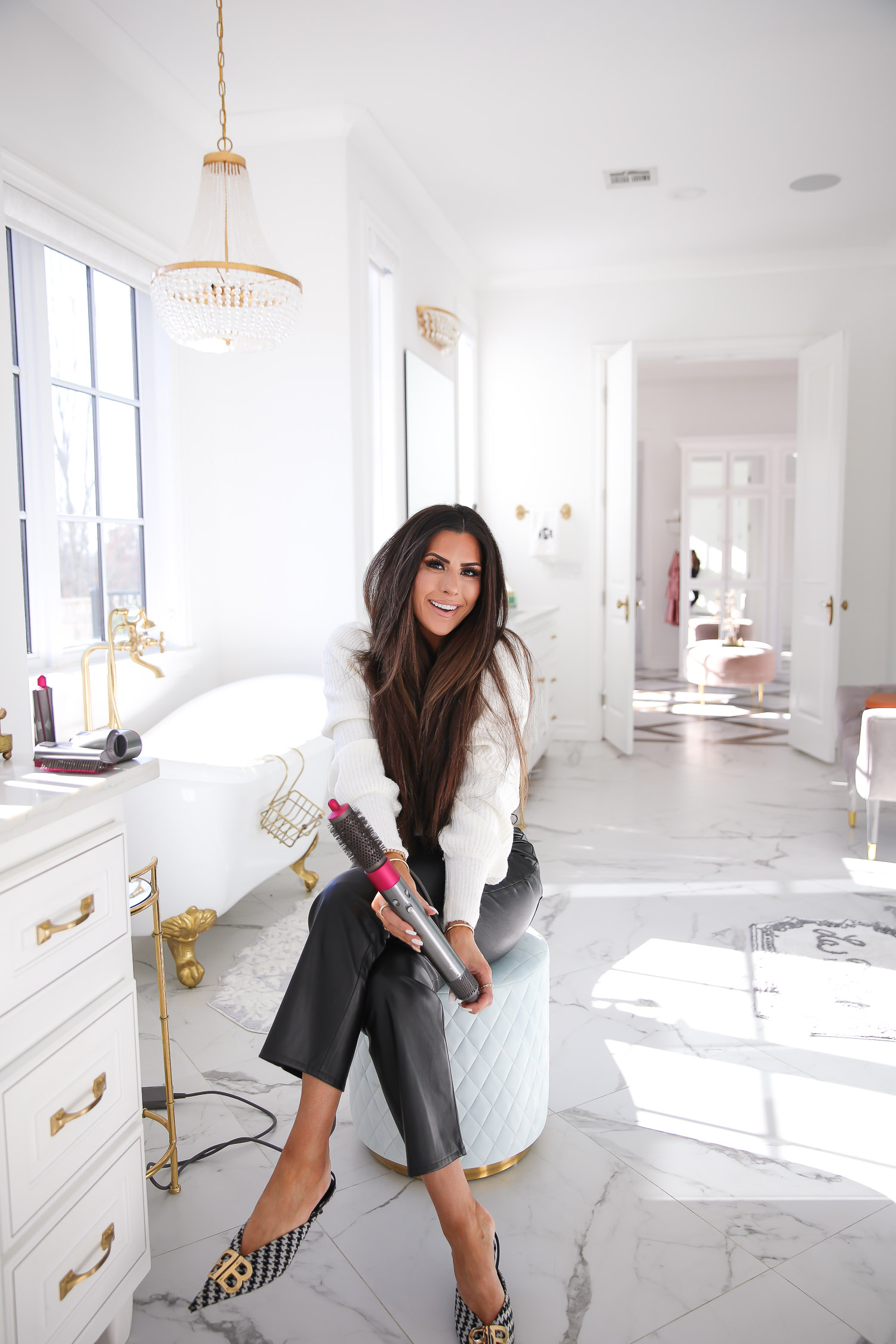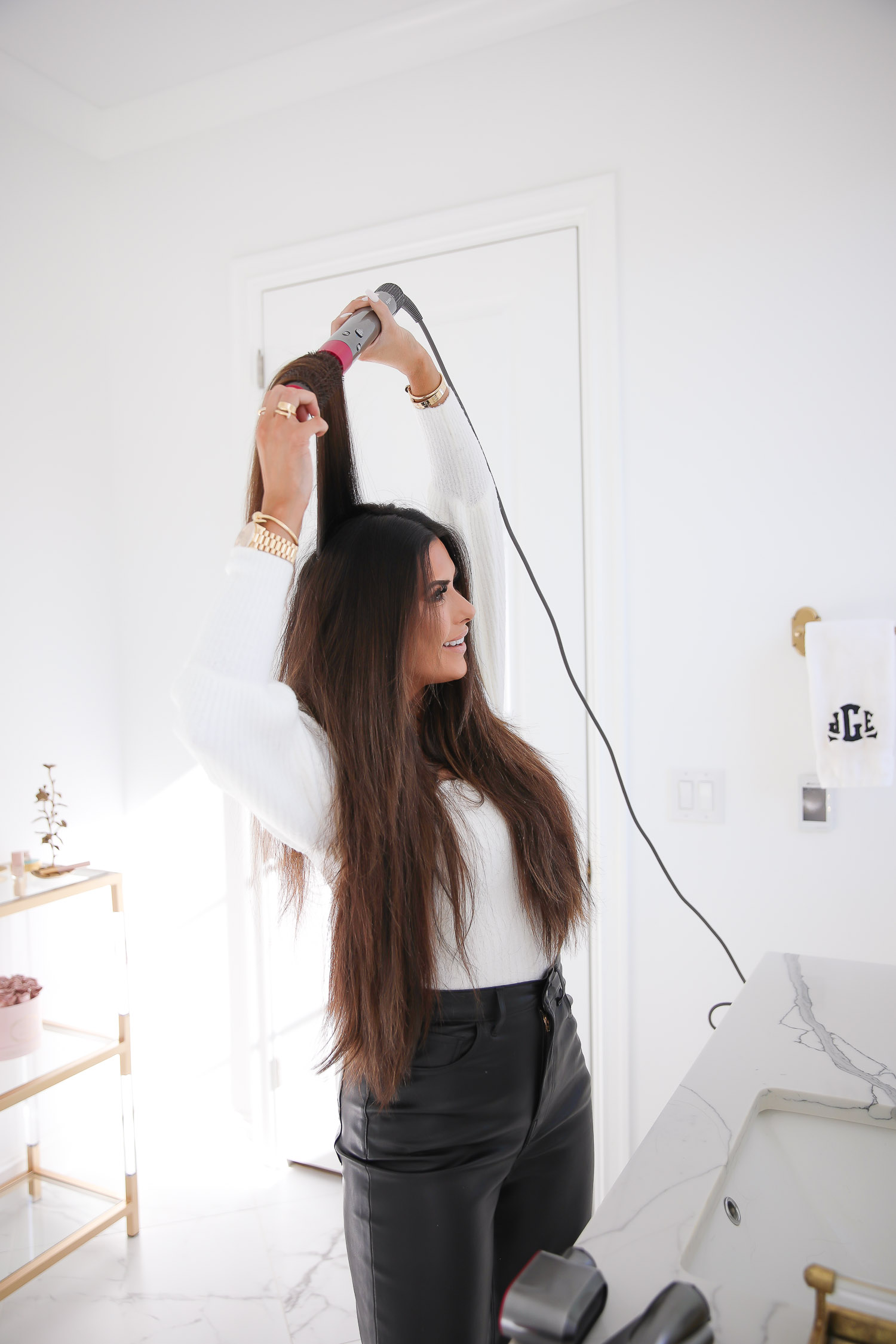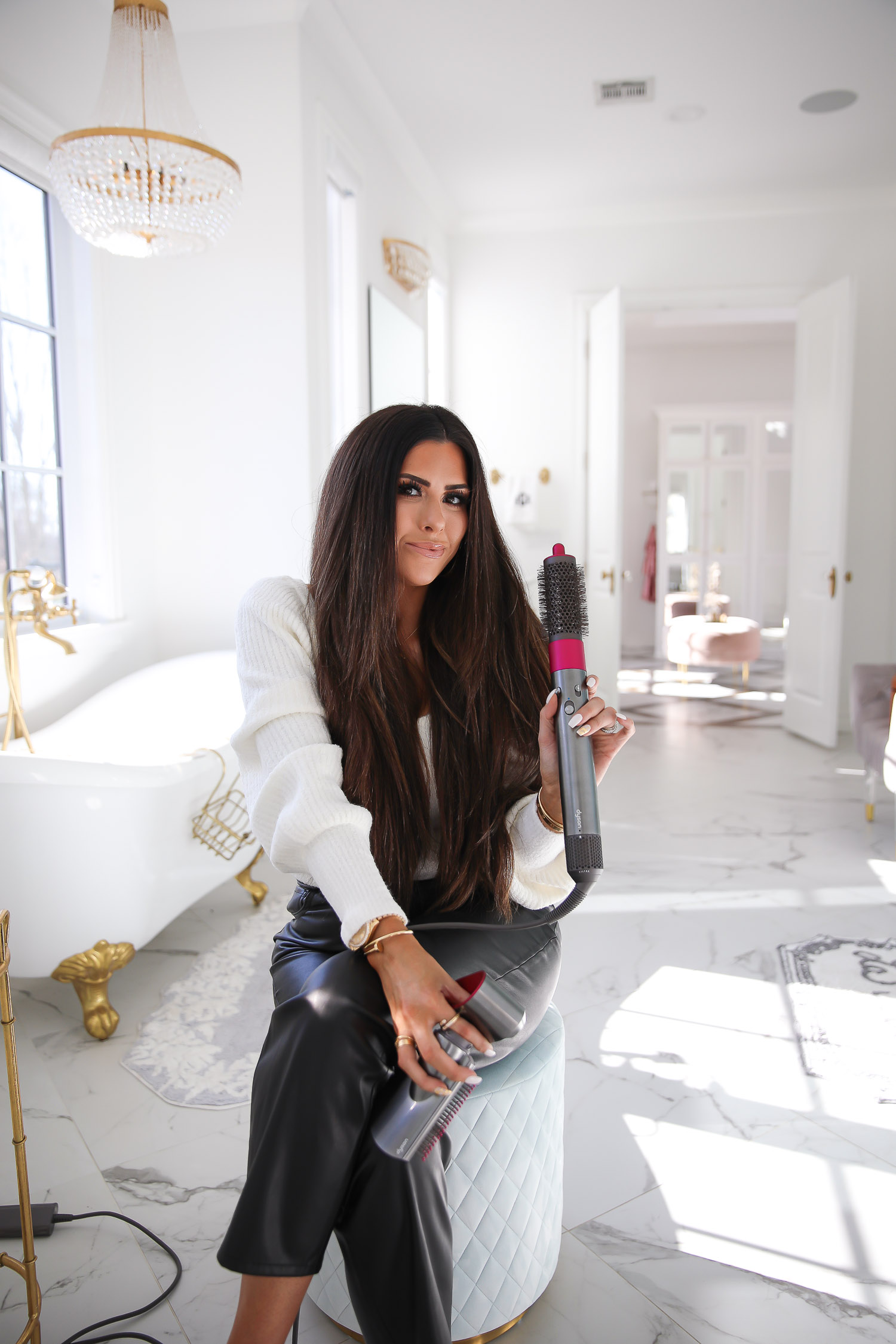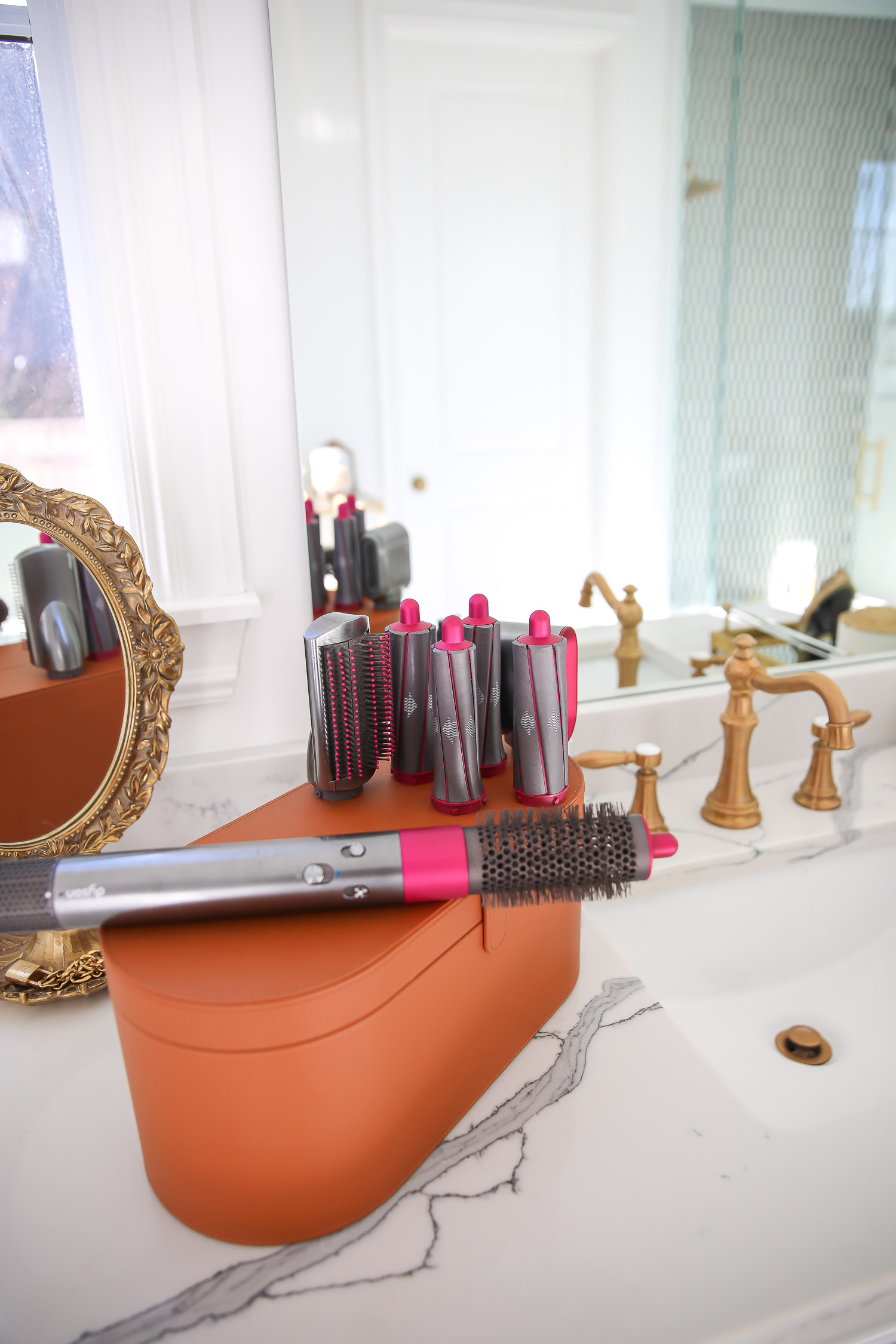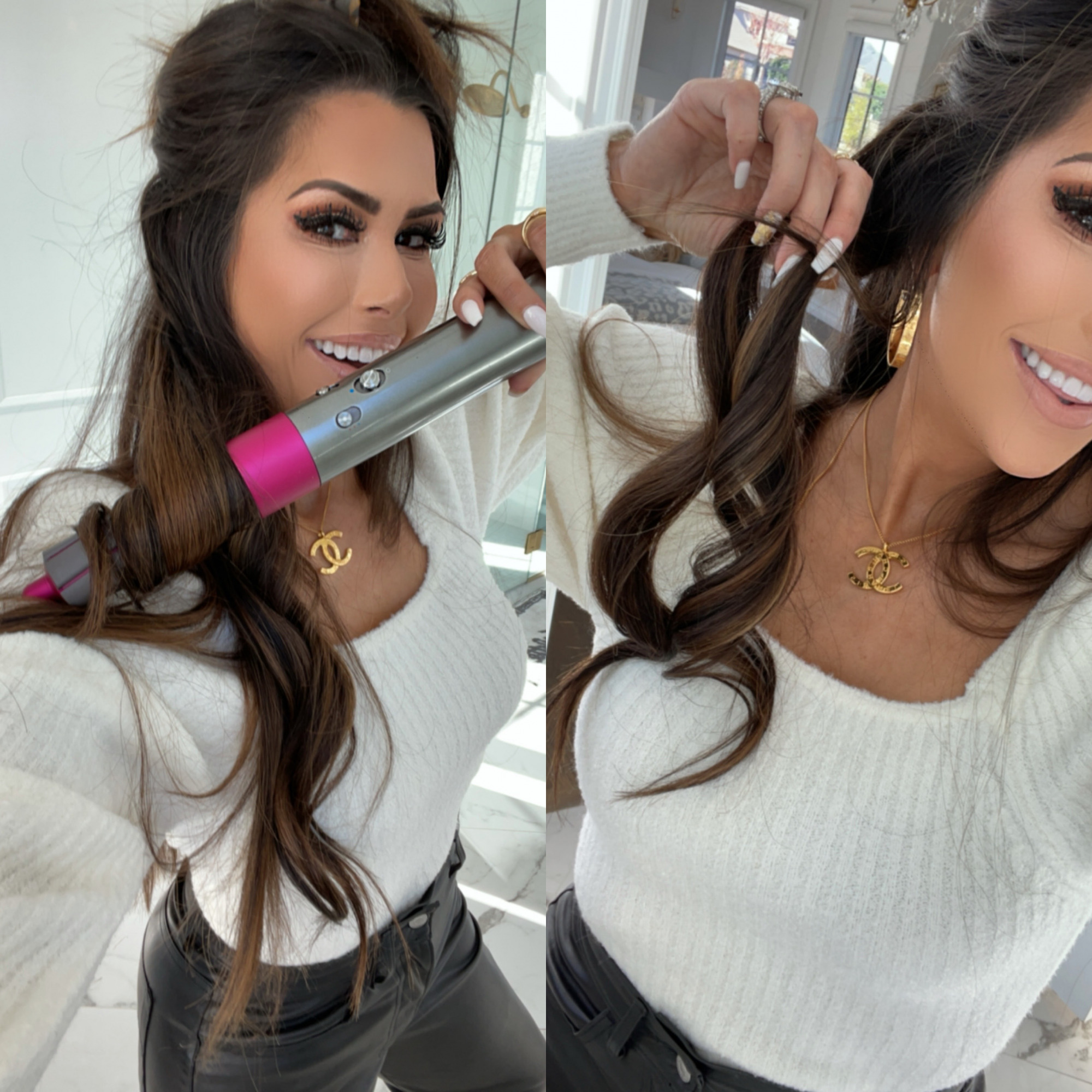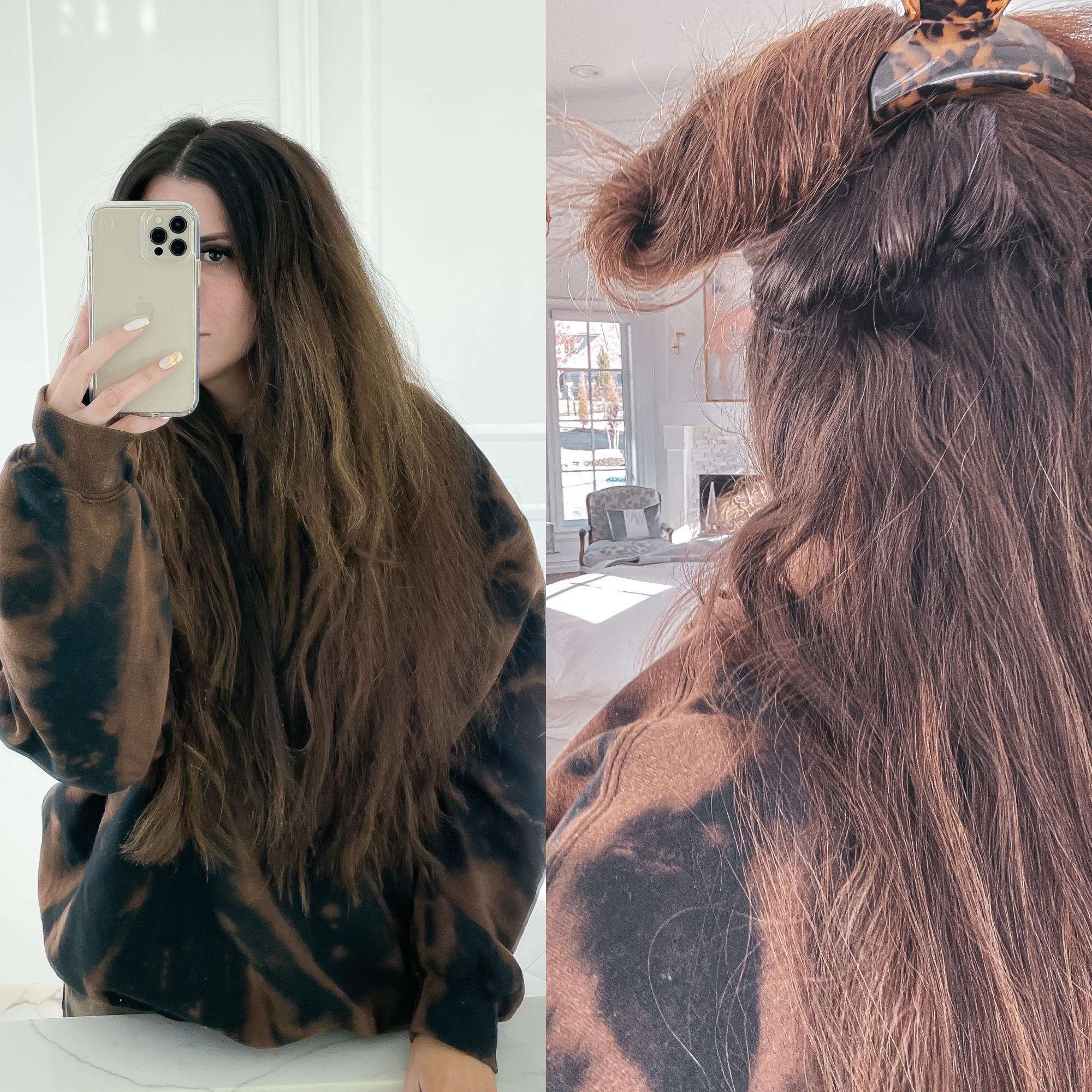 HOW I'VE BEEN USING MY DYSON AIR WRAP [CURLING, DRYING, + BABIES👶🏼!]
I've been raving about my Dyson Air Wrap for the past 18mos or since it came out really. At first I was not going to buy it because it was a little pricy but eventually I saw some reviews on YouTube and I caved. I loved it from the first day I got it! It is amazing for ALL hair types – ALL. Like, I have thick hair with extensions so I use it to dry my hair, smooth it out, refresh it, get volume, etc. My mom, sister, JOHN, Sophie, & Luke. We all use it – seriously. It's amazing. Soapie was born with a head full of hair and after her bath at night I blow out her hair!! Both kids are used to it because it keeps them from sleeping with wet hair or damp hair and getting bed head. Also, the settings are great for kids bc you can adjust the heat and also use the cool shot. I personally have to dry my hair usually the next day after I've washed it and then use the pre-styling dryer attachment to get the wefts dry and then I use a smooth brush to dry each layer and get it nice and smooth and tangle free. I use her round volumizing brush the most because its good for getting the top of hair refreshed even after styled the next days or just for volume and lift. I also use this tool on my kiddos. Also, it comes with curling barrels and its actually easy to use and makes a beautiful curl! I am attaching a photo of my hair curled with two of the barrels and also before photos of my hair and how unruly and wavy it is before I use the tool!
Nickel/Fuschia
Comes with: 1.2 & 1.6 inch barrels, Firm smoothing brush and soft smoothing brush, round volumizing brush and pre-styling dryer. Storage case, non slip mat and filter cleaning brush.
Also available in Red and Purple.
**UPDATE** Since they are running low on inventory, the best place to go is HERE  – you can choose a custom option based on your hair type.
Other attachments available:

Thanks to Dyson for sponsoring today's post.