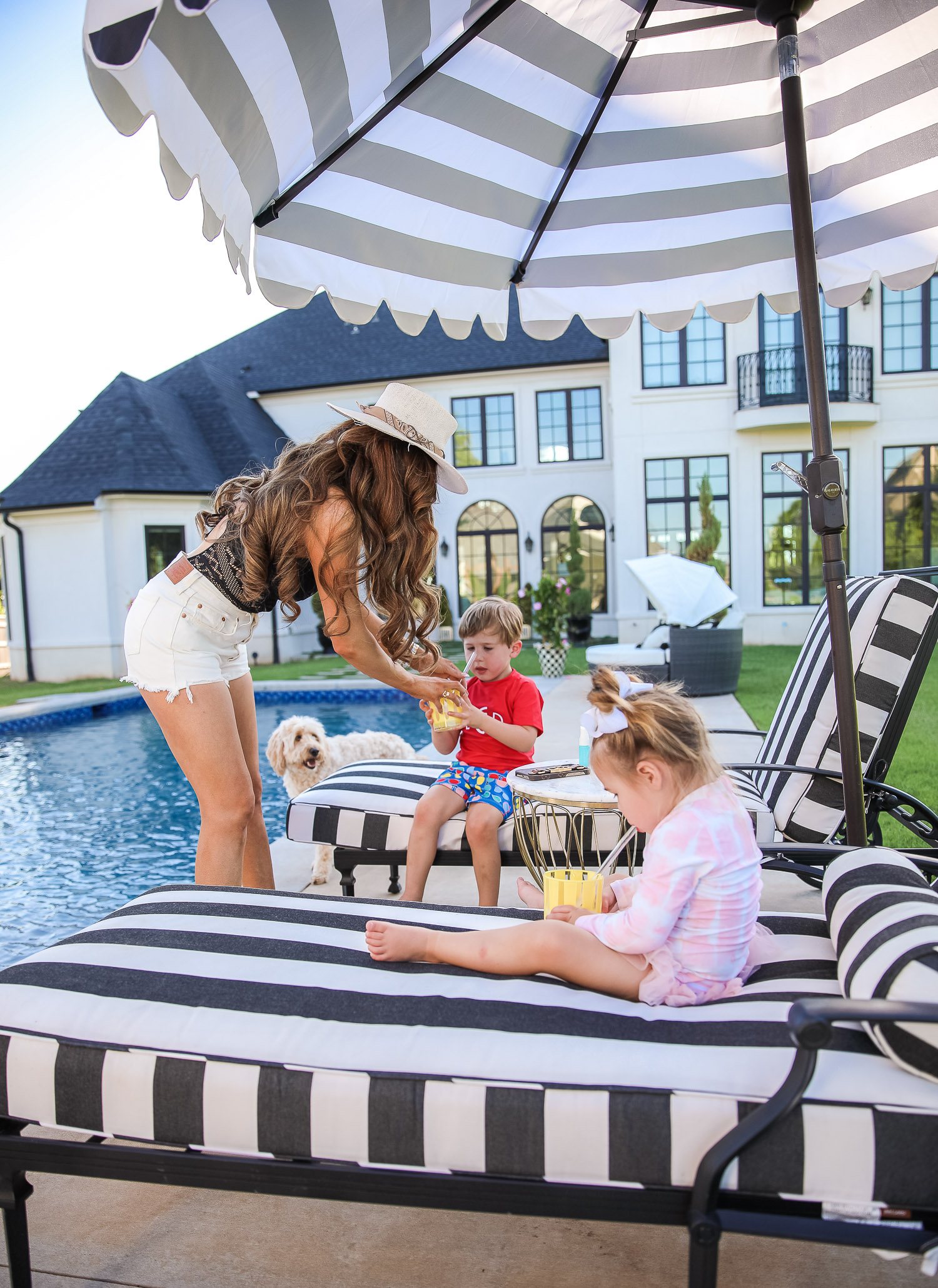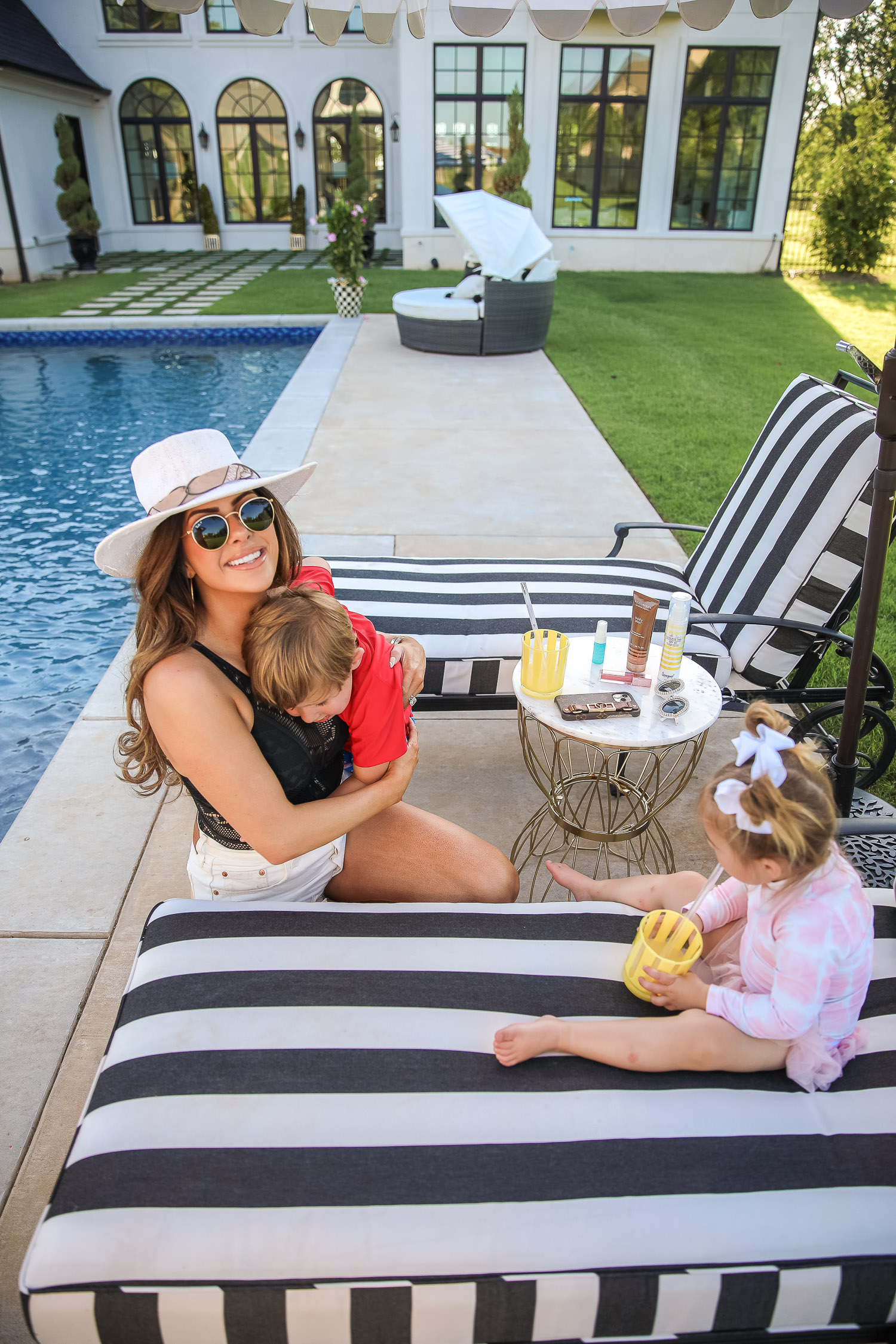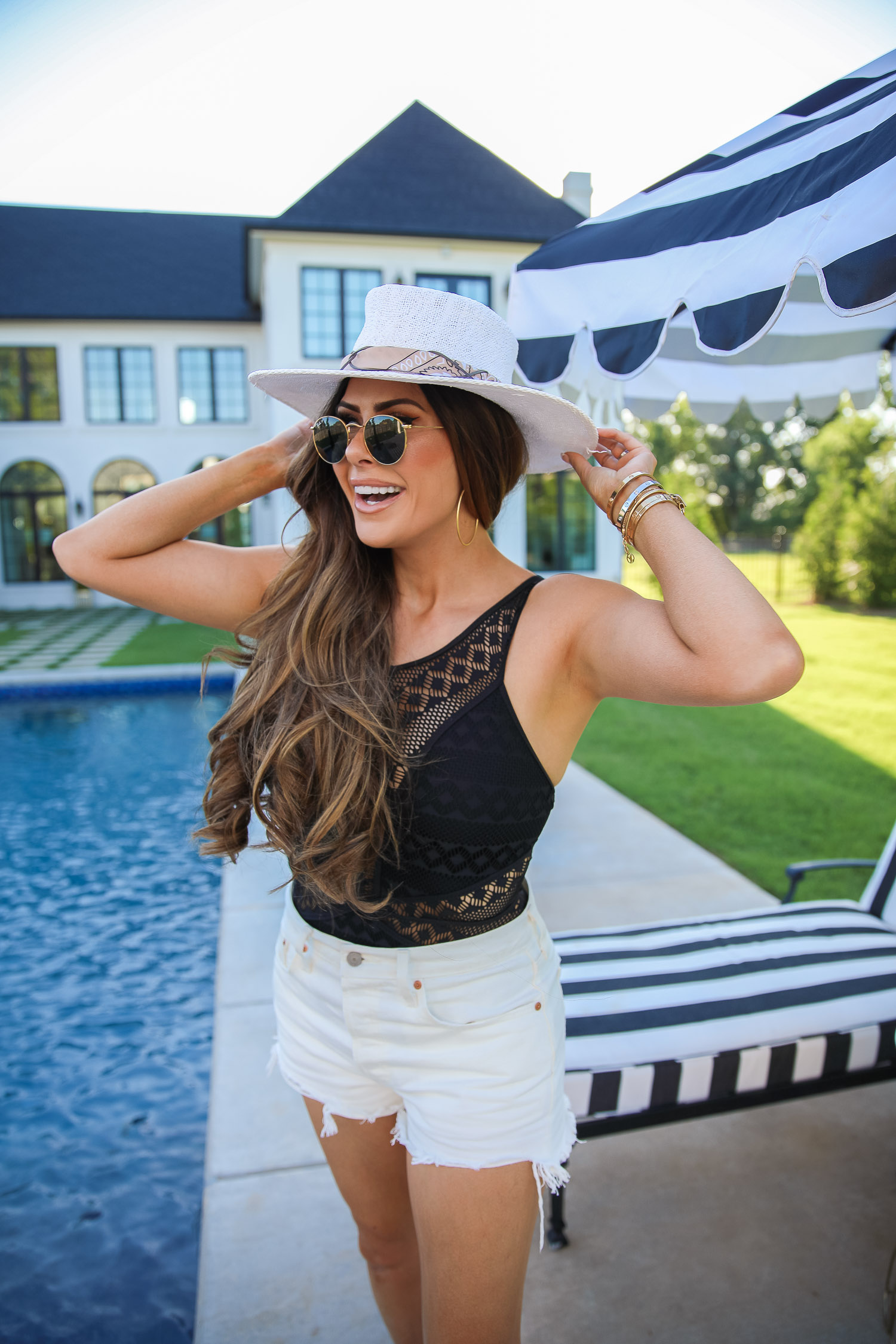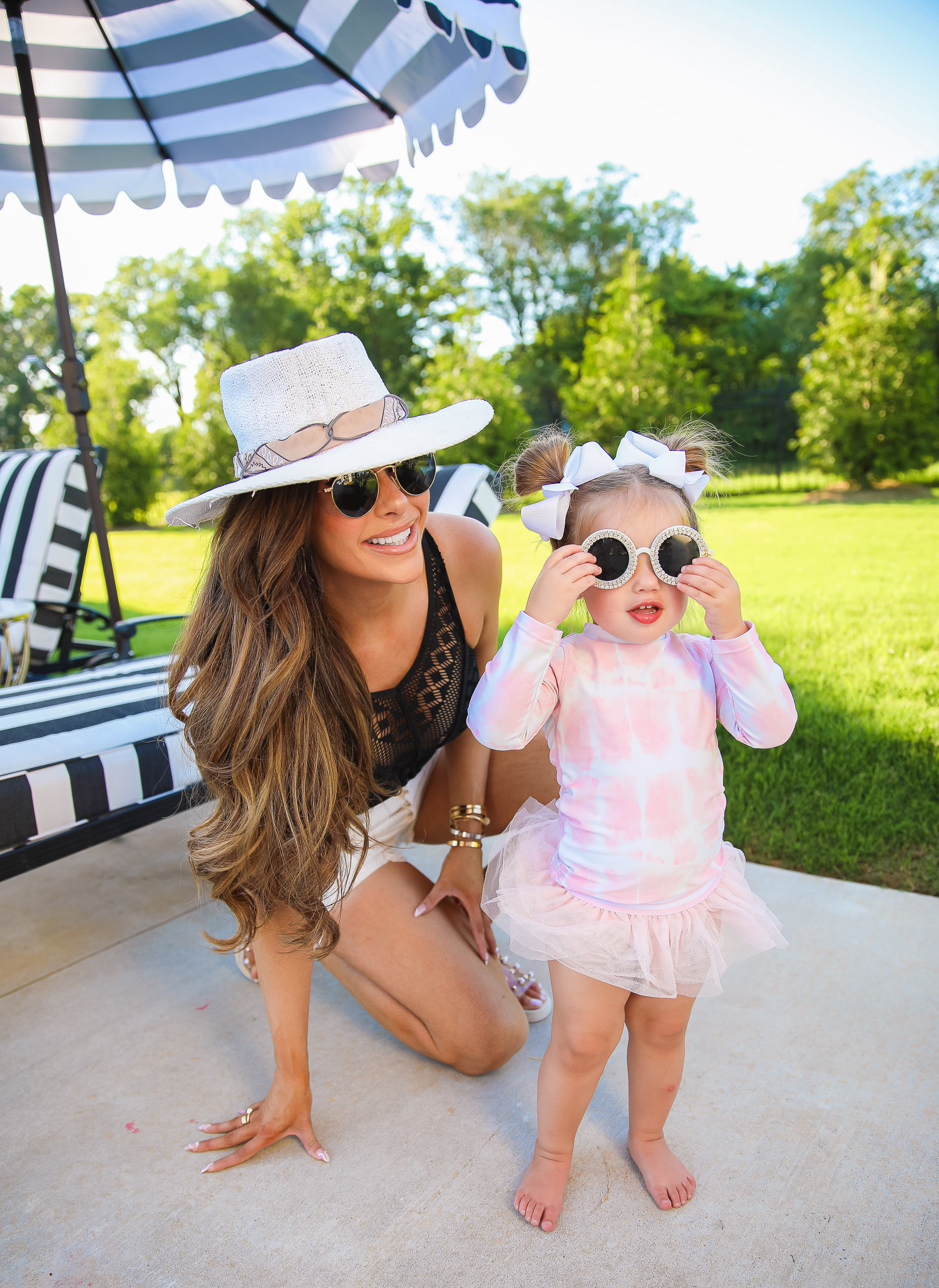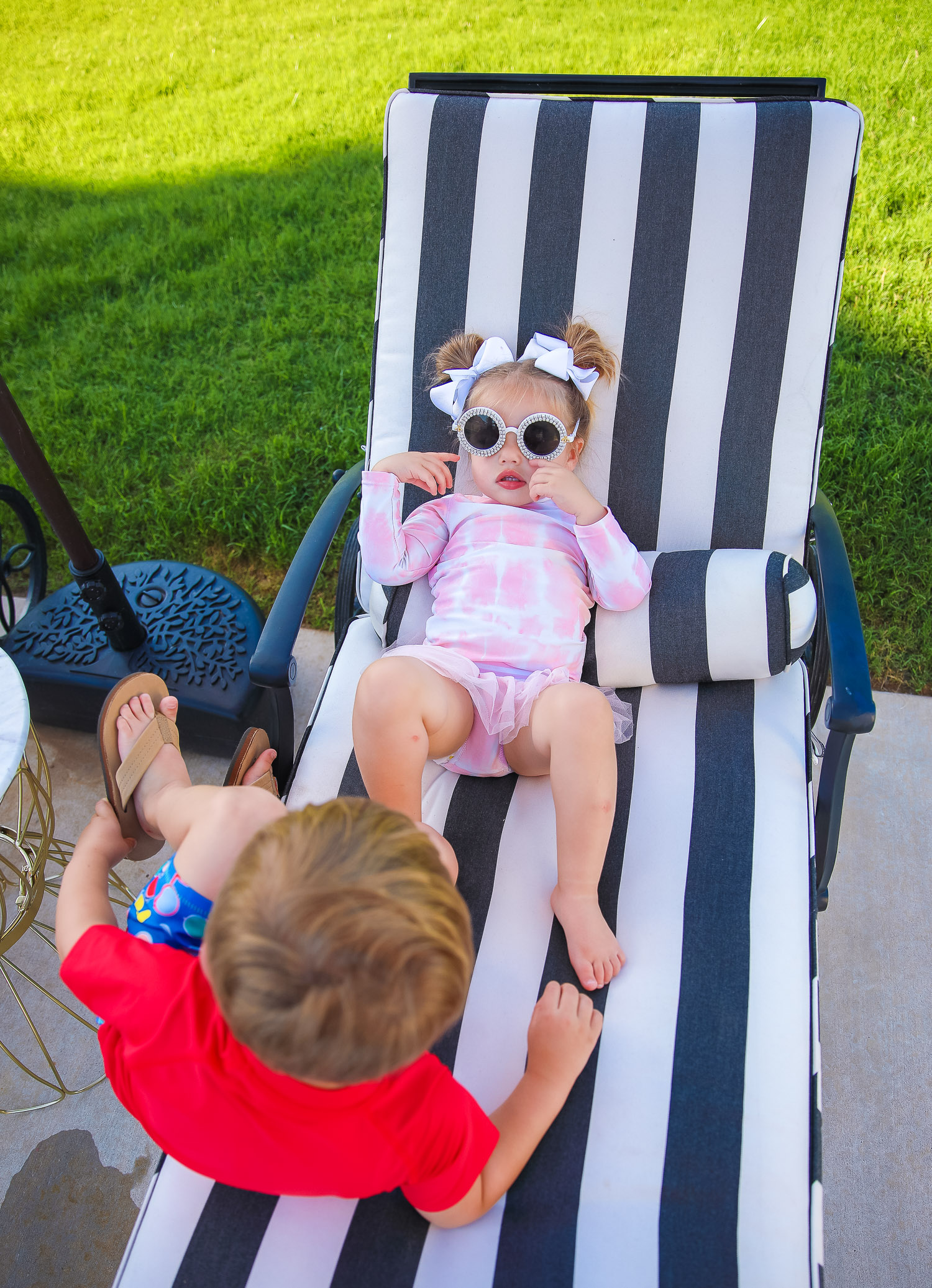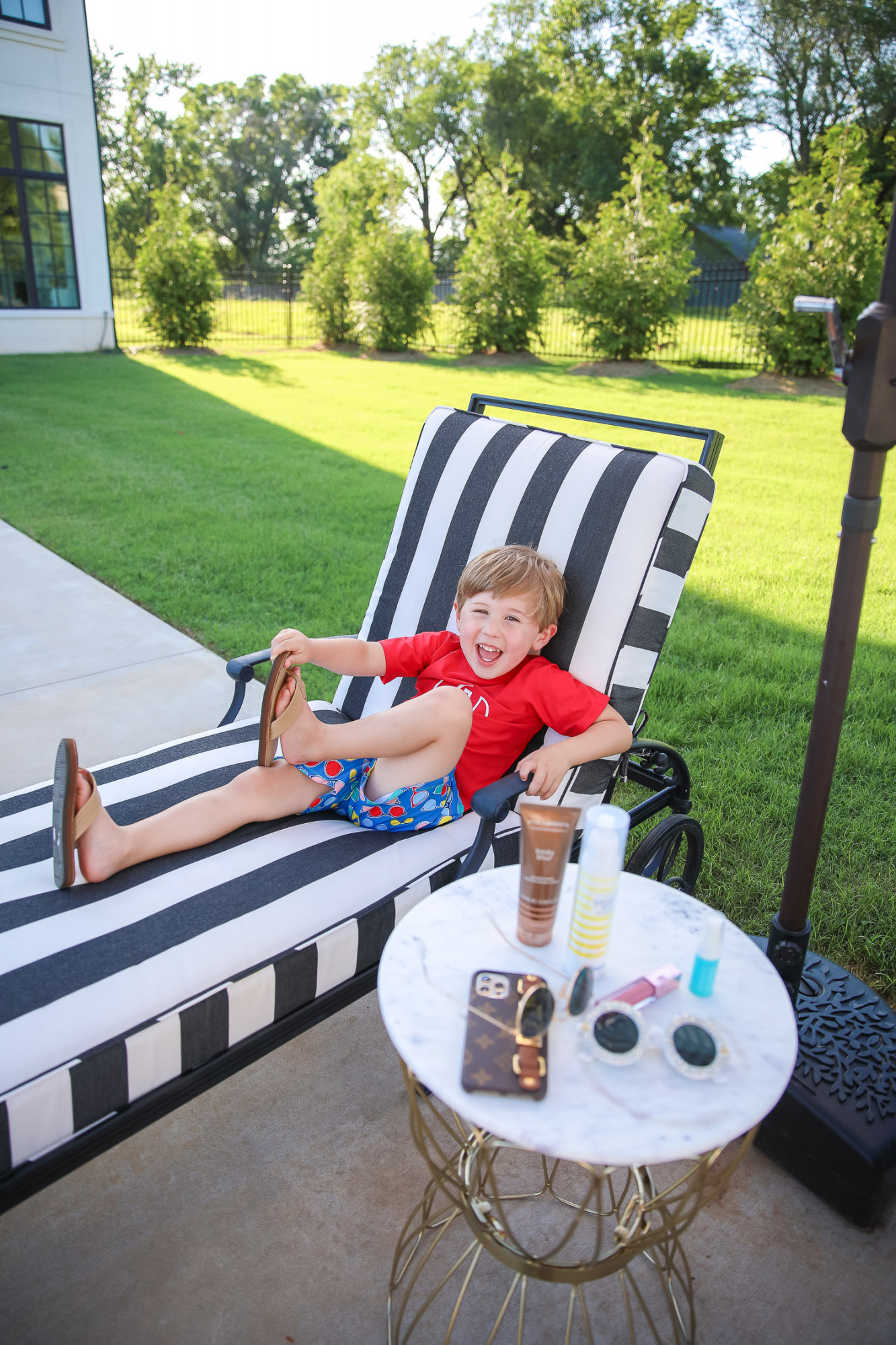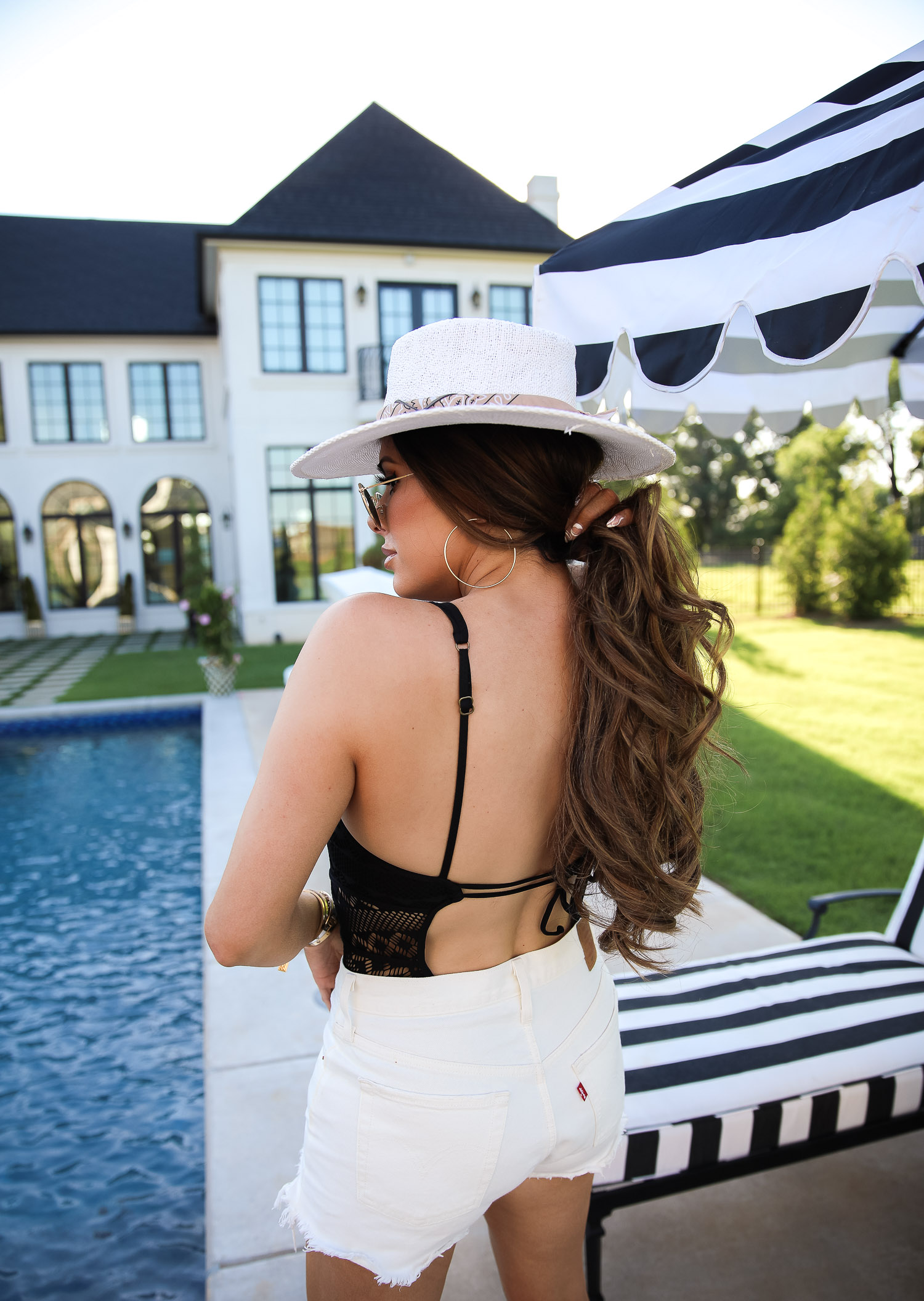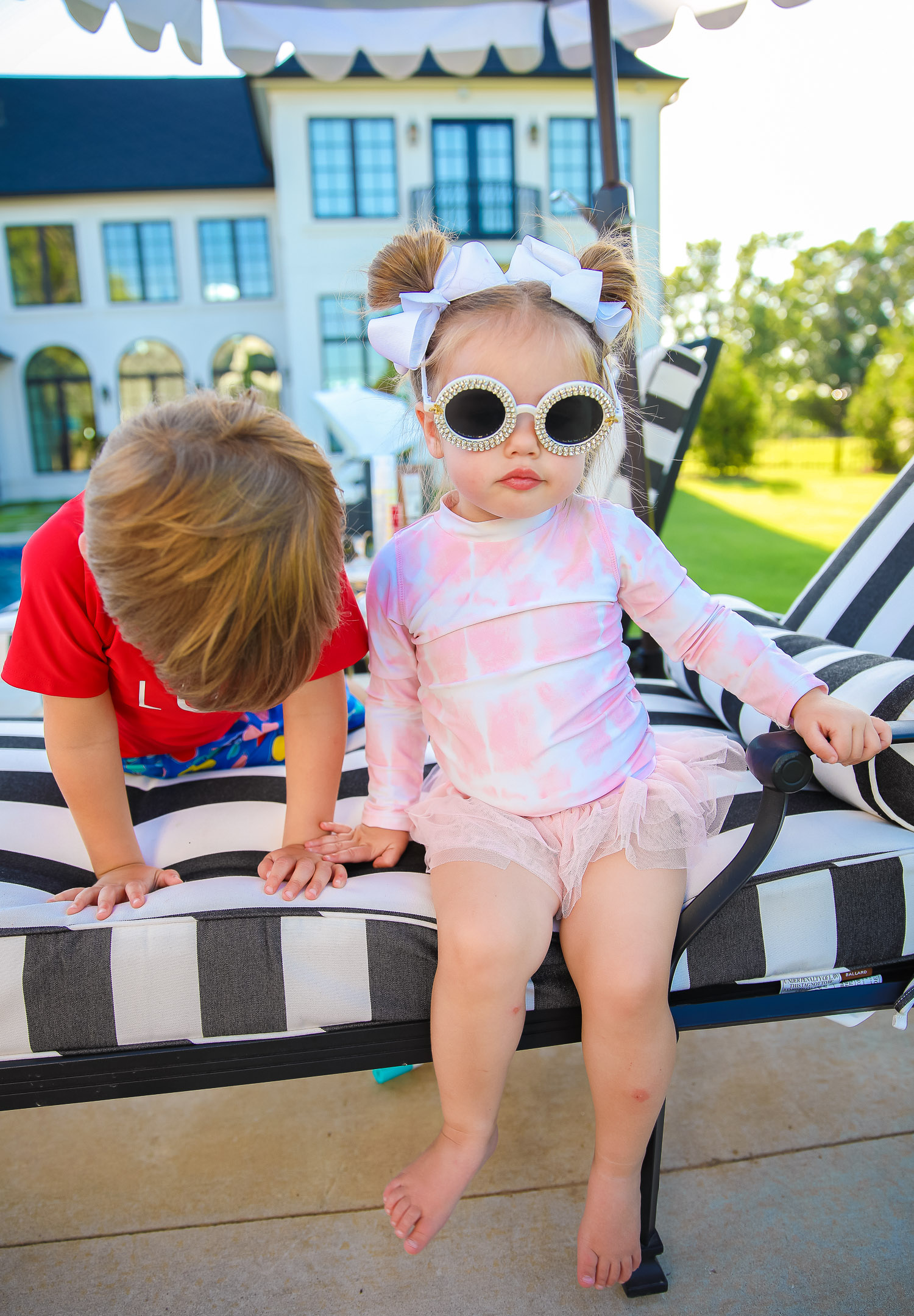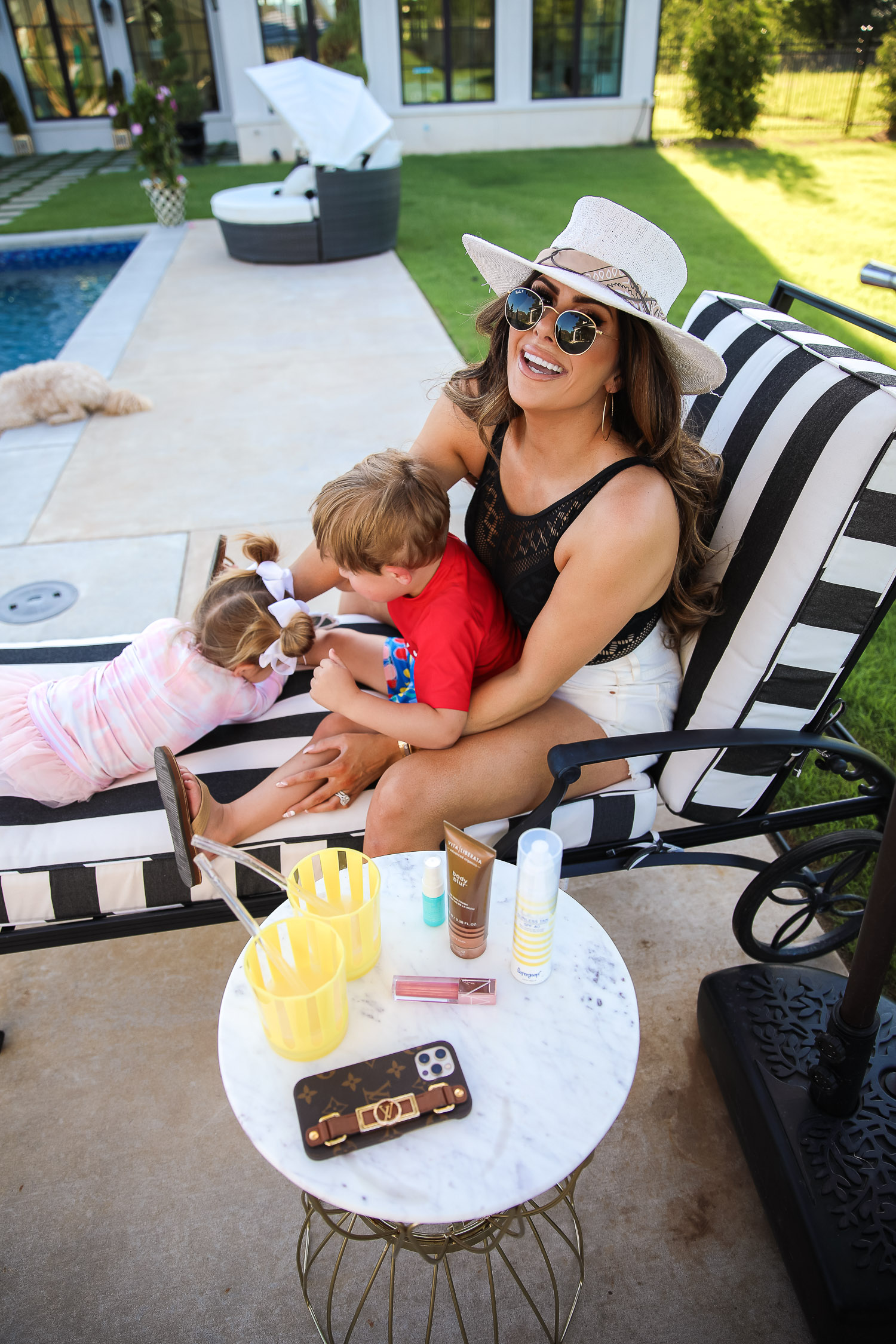 OUTFIT DETAILS
ONE-PIECE SWIMSUIT: Becca [wearing size medium] | DENIM SHORTS: Levi's [size up! They run small and they don't stretch!] | SUNGLASSES: Ray Ban | EARRINGS: Madewell |  HAT: ale [discontinued but similar style here by Treasure & Bond] | SANDALS:  Vince Camuto [TTS] | SOPHIE'S SWIMSUIT: Shade Critters | LUKE'S SWIMSUIT: Mud Pie | LUKE'S SANDALS: Rainbow | SUNSCREEN: Supergoop | LIPGLOSS: Nars | BODY MAKEUP: Vita Liberata | WATER MIST: Coola

Yesterday afternoon after I finished work, we all put on our swimsuits and ran outside. Luke and Sophie both started their swim lessons yesterday. As you guys know – the do ISR and Luke just has a 3 week round since he has already done 2 summers of it! Both did really well and I was relieved. Last summer was rough with Soap – she was not a fan. However, she is a water baby and loves to be in the pool + she remembers most of it. Anywho, Luke learned a new technique and was excited to show me so we ended up getting in for about an our or two and then Door Dashed dinner and ate outside. It was really peaceful and fun – I feel like these have been some of my favorite memories!
I will say that we snapped outfit photos before getting in and I can't help but smile at these two and their relationship. They are hilarious and get along just like brother and sister haha. I saw a lot of questions about my swimsuit so I wanted to post full outfit info. The suit is one I ordered from Nordstrom as are the shorts! I love the Levi's shorts – I do recommend sizing up though! The swimsuit is seriously a good one – whether mom or not. Its got a bit of an edge to it but still modest enough and flattering. I always get medium in one pieces and swim bottoms – FYI.
MORE BLACK ONE-PIECE SWIMSUIT OPTIONS: 

Thanks to Nordstrom for sponsoring today's post.