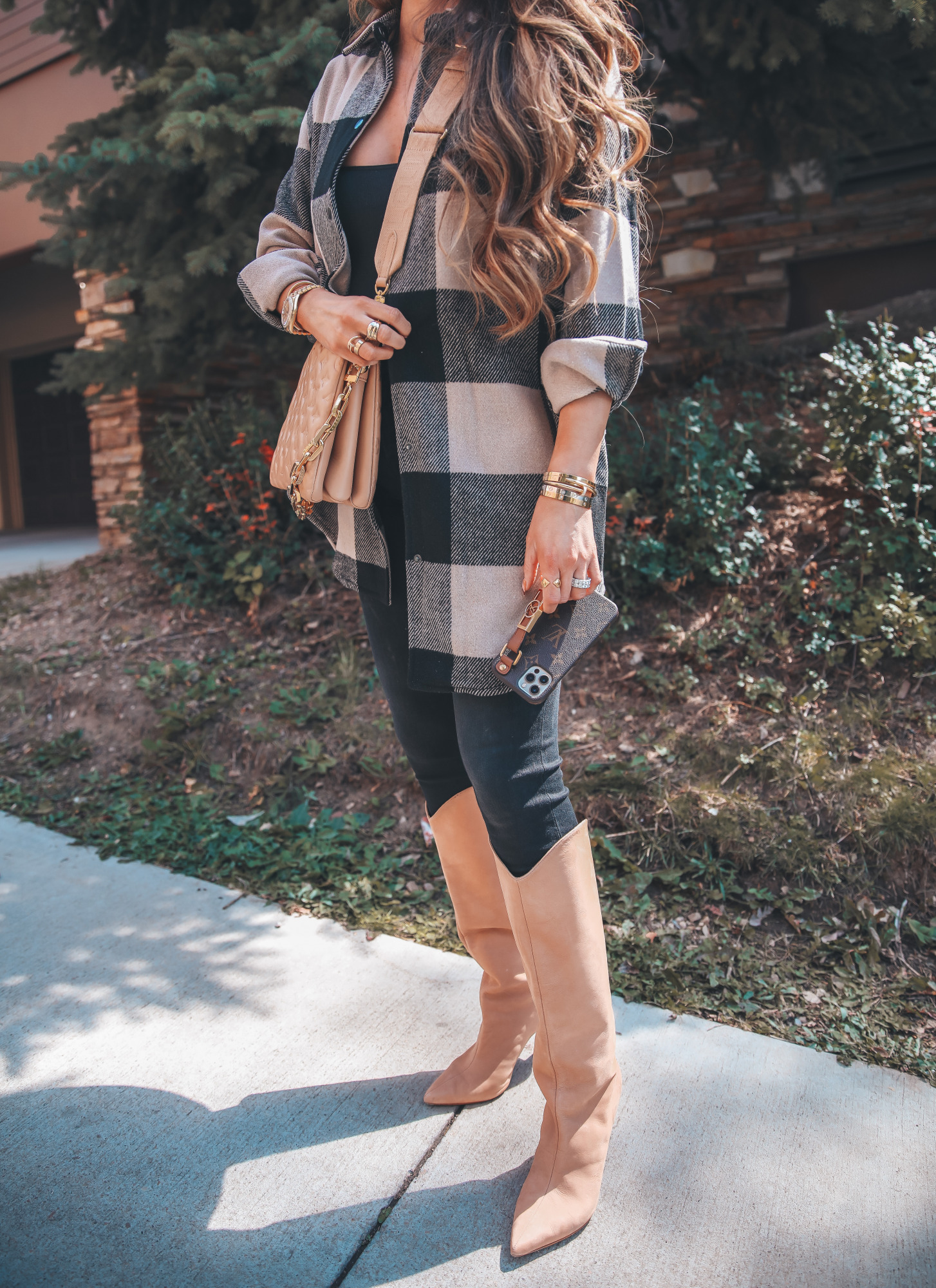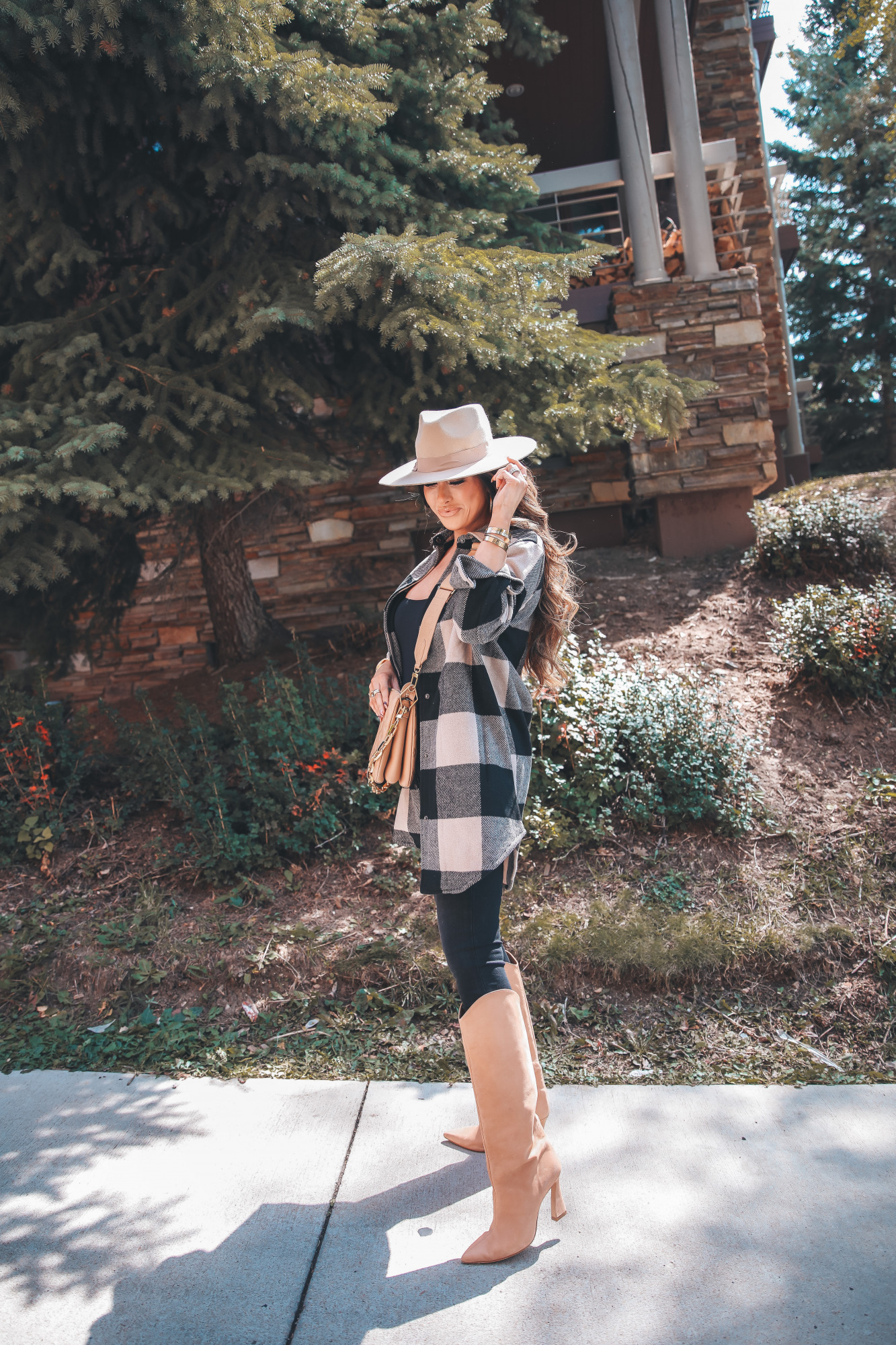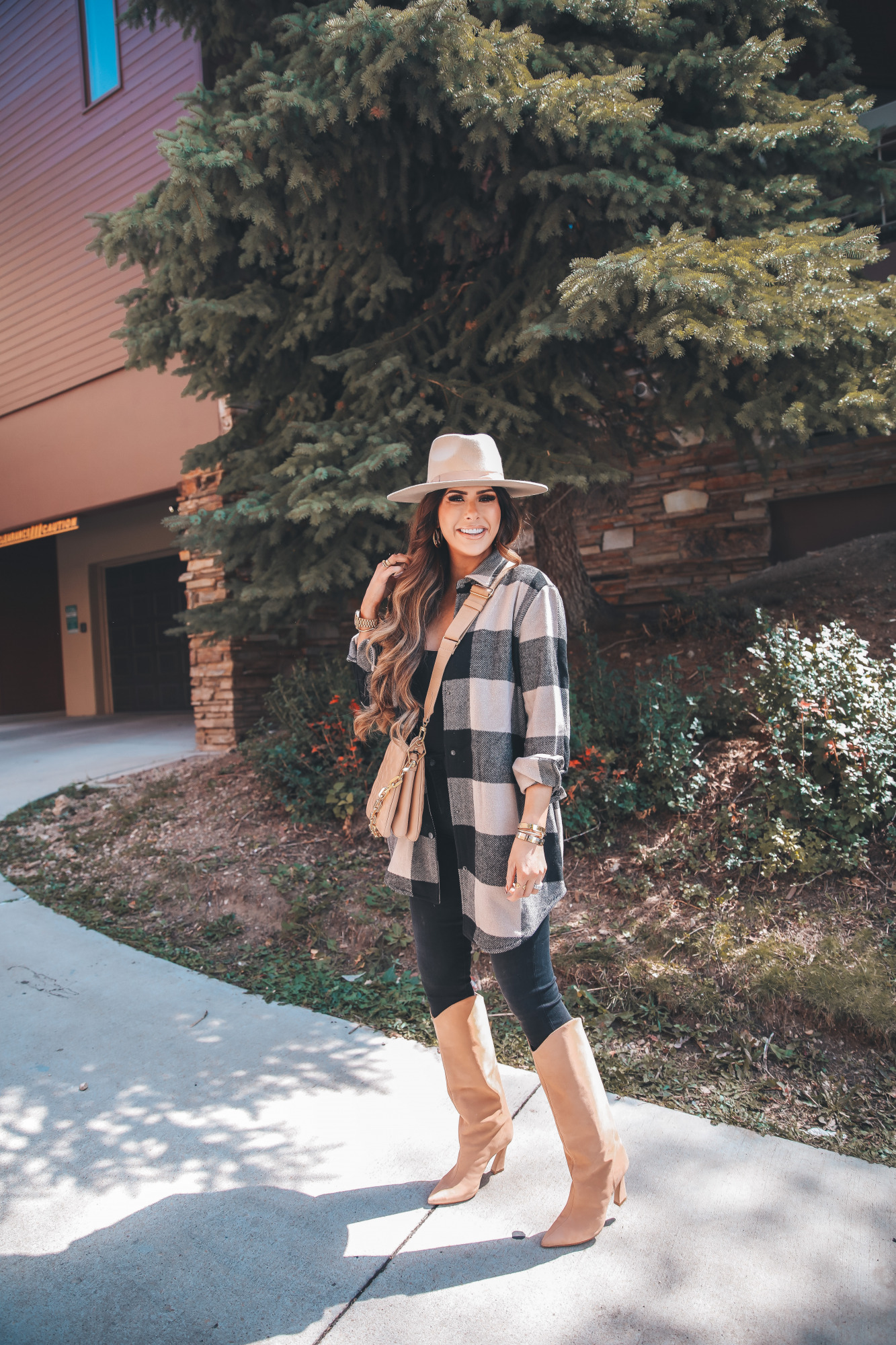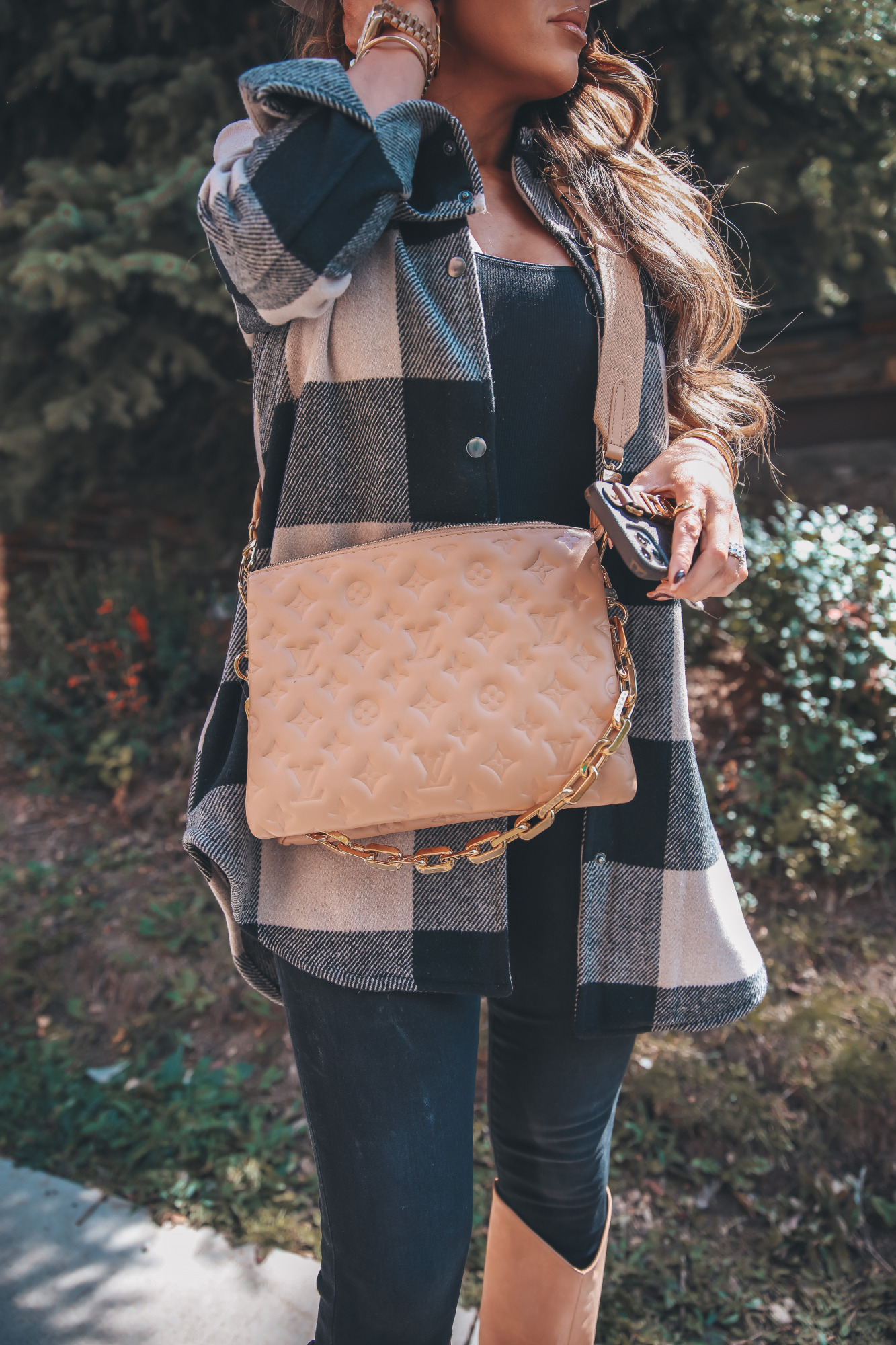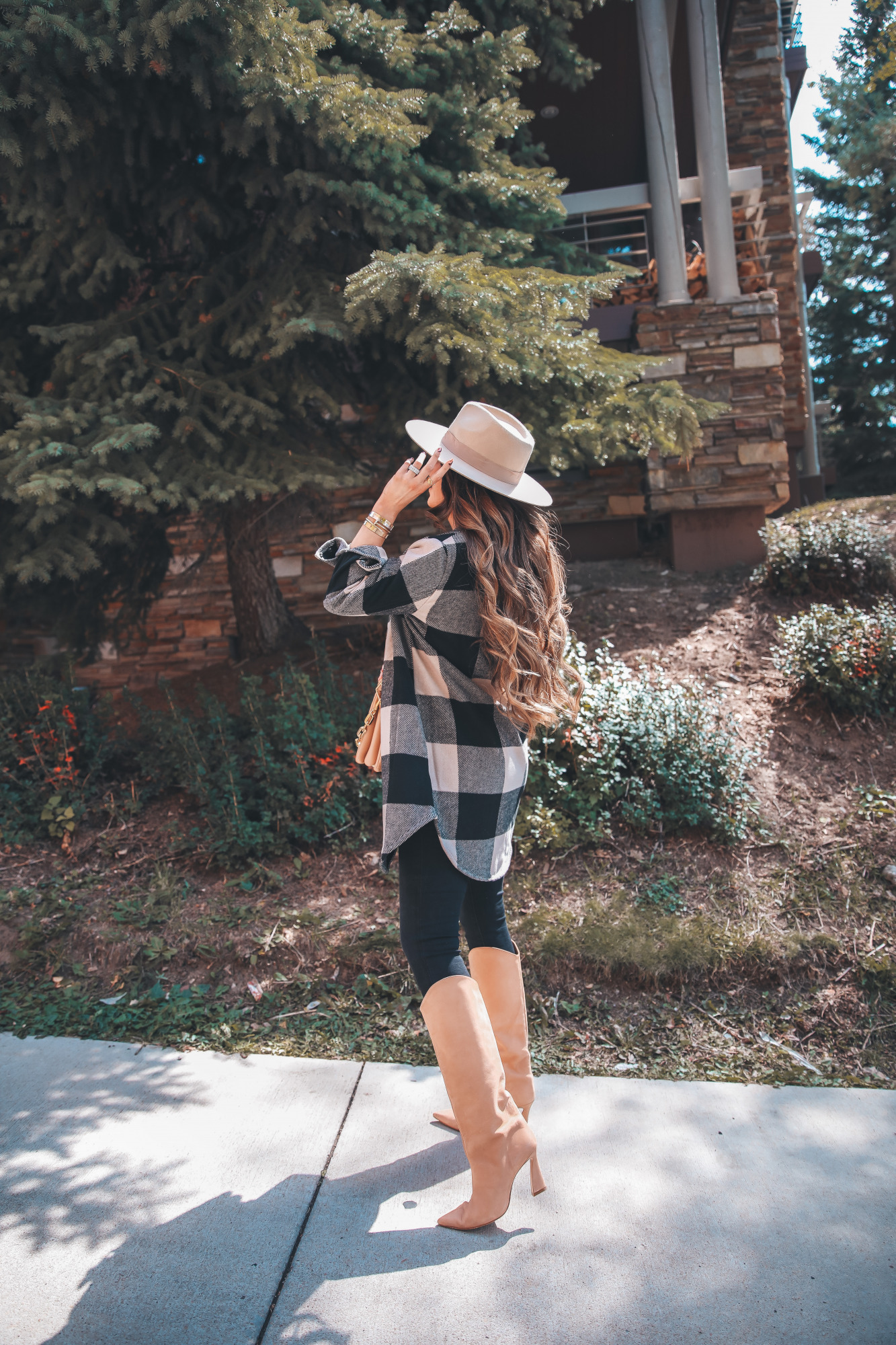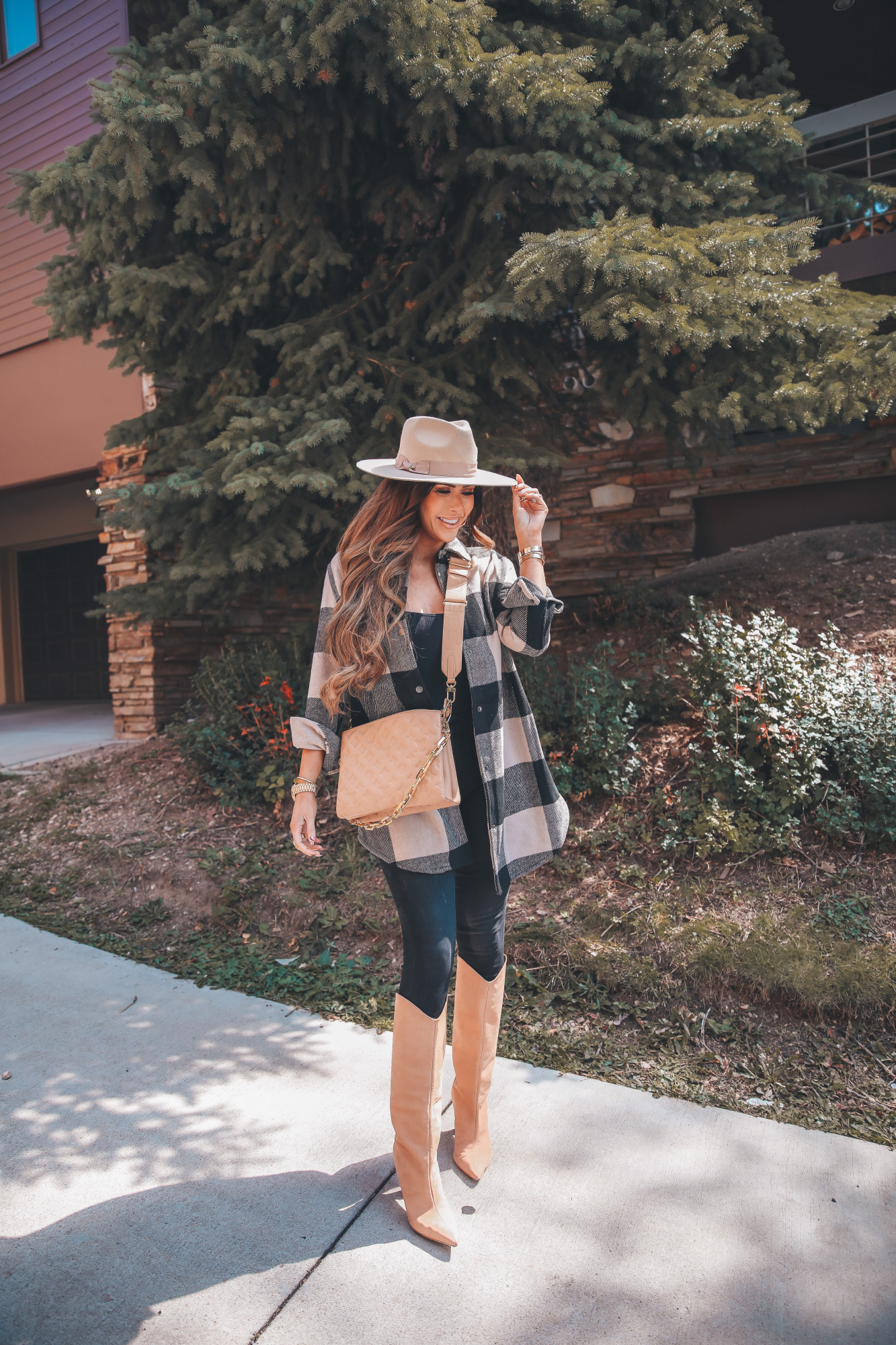 BB DAKOTA BUFFALO PLAID JACKET OUTFIT DETAILS:
SHACKET: BB Dakota [wearing size small] | BODYSUIT: Good American [wearing size 1] | JEANS: Good American [size down – or go TTS] | BOOTS: Treasure & Bond | HANDBAG: Louis Vuitton [similar HERE & HERE – affordable option HERE] | HAT: Lack of Color | BRACELETS: Cartier [similar HERE & HERE] | RINGS: Cartier [similar HERE] | WATCH: Rolex [Dupe option HERE & HERE] | LIP COMBO: 'Hi-Def Honey'+ 'Kim KW' + 'White Russian Sparkle
I found this BB Dakota buffalo plaid jacket ['shacket'] on Nordstrom right before we went to Deer Valley! It's the perfect basic-  can be worn as a light jacket or even as a dress! I like that I could just throw it on over jean and a tank while we were in Utah. The weather was so nice but pretty chilly in AM & PM and also in the shade – which was sooo nice!!😍🍁🍂 Also, I'm a huge fan of all things Good American – I think most of my favorite pairs of denim are GA & this little black body suit is as well. Like last fall & winter – I will be wearing a lot of GA staples since they are all high quality & super flattering. So if you are on the hunt for good staples or denim – definitely check out the Good American selection on Nordstrom!
Also!! I purchased a new heat protectant while in Utah and it kept my hair curl the entire trip and even while home in Oklahoma until I washed it! IT IS SO GOOD. It smooths your hair, protects from heat, and locks in the style. I just randomly grabbed it bc I forgot mine and I'm now soooo glad I did!

OTHER SHACKETS I AM LOVING:

Thanks to Nordstrom for sponsoring today's post.