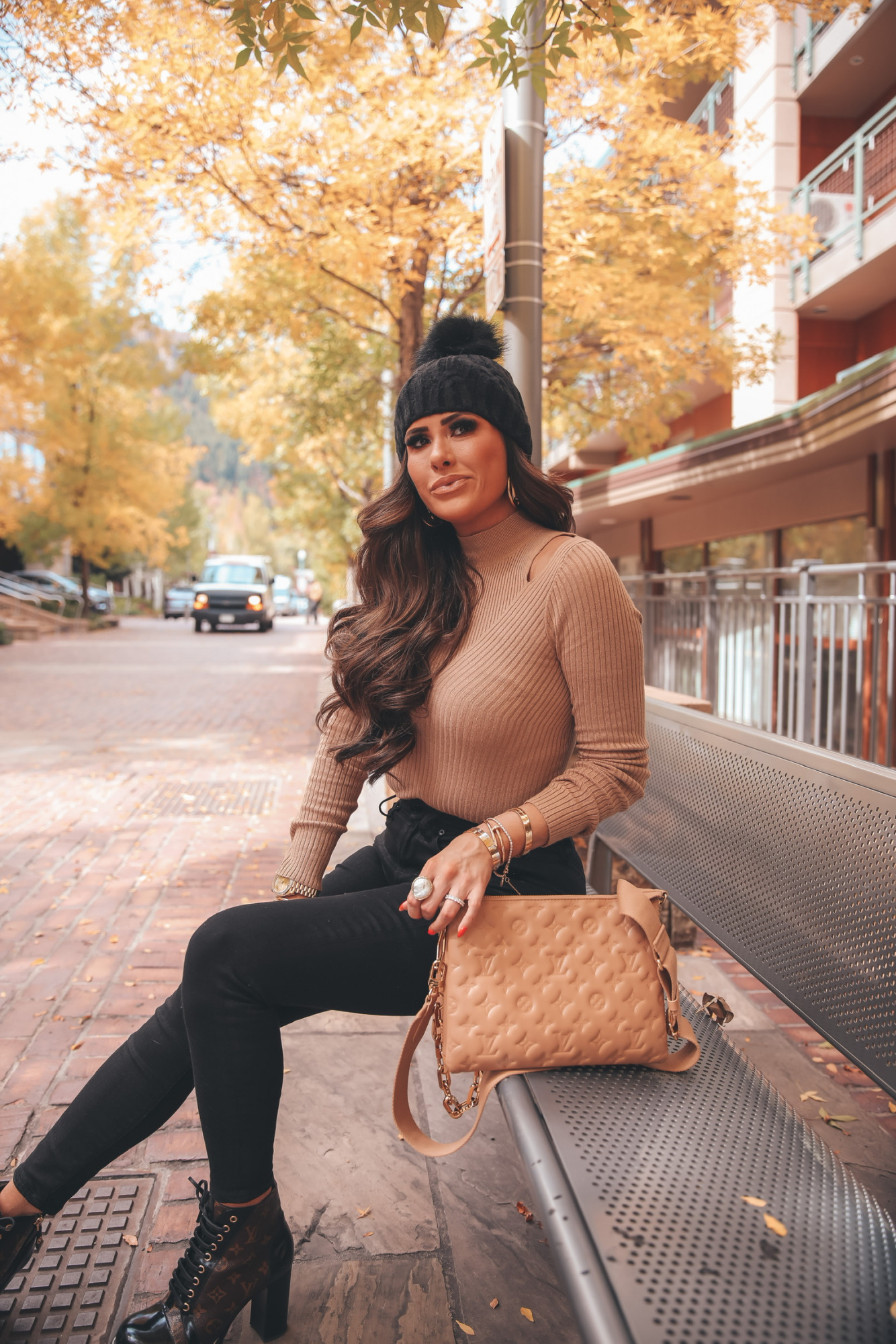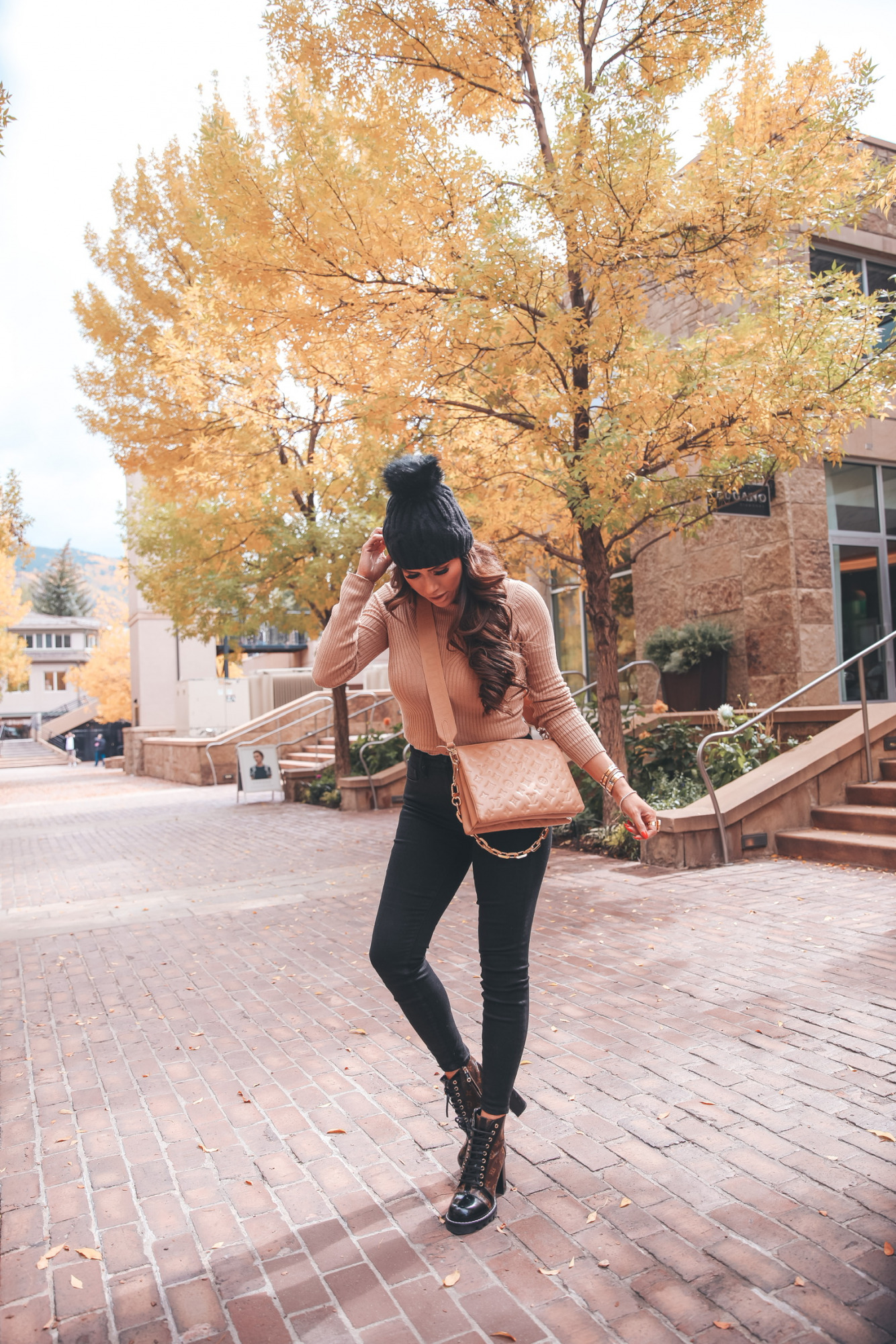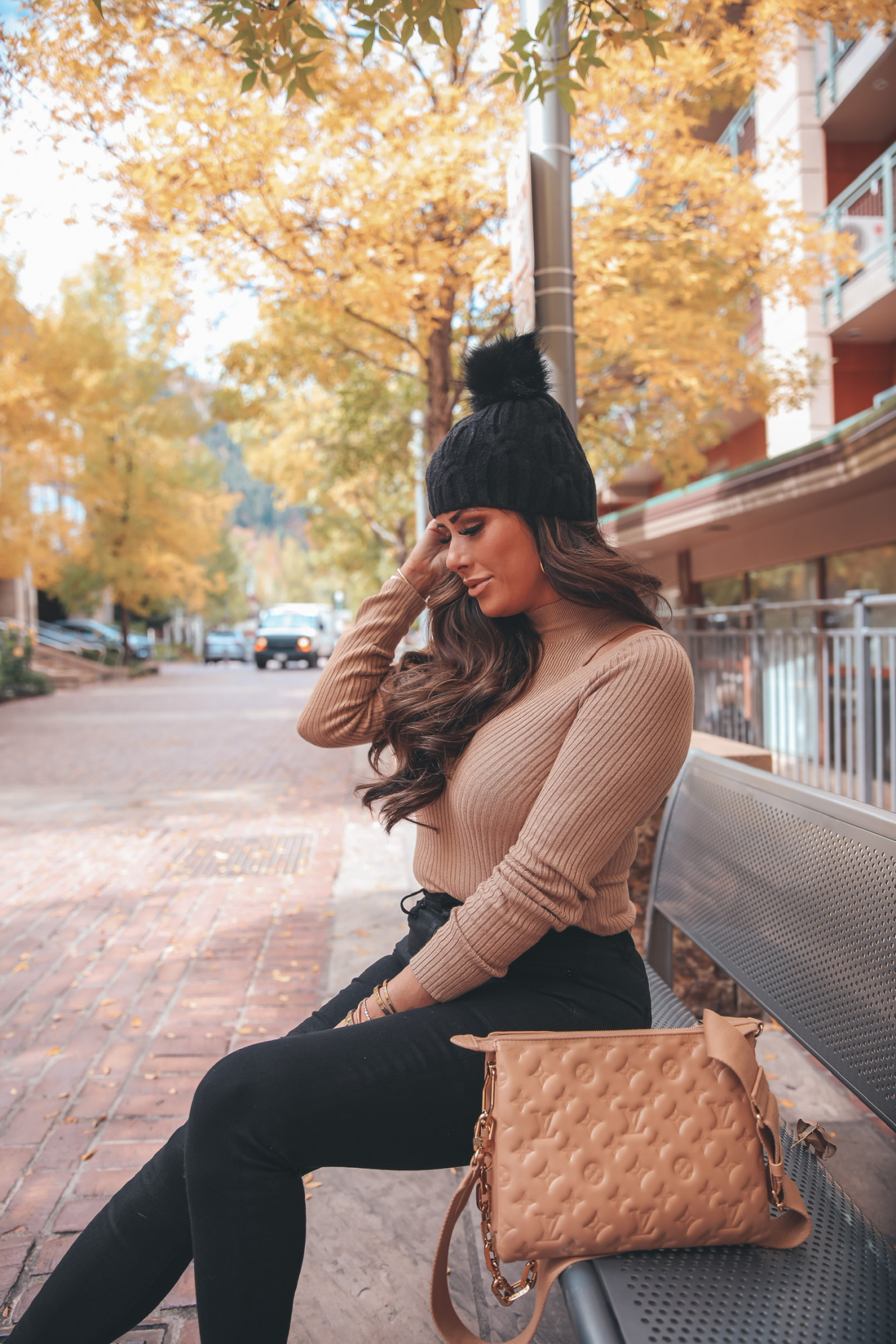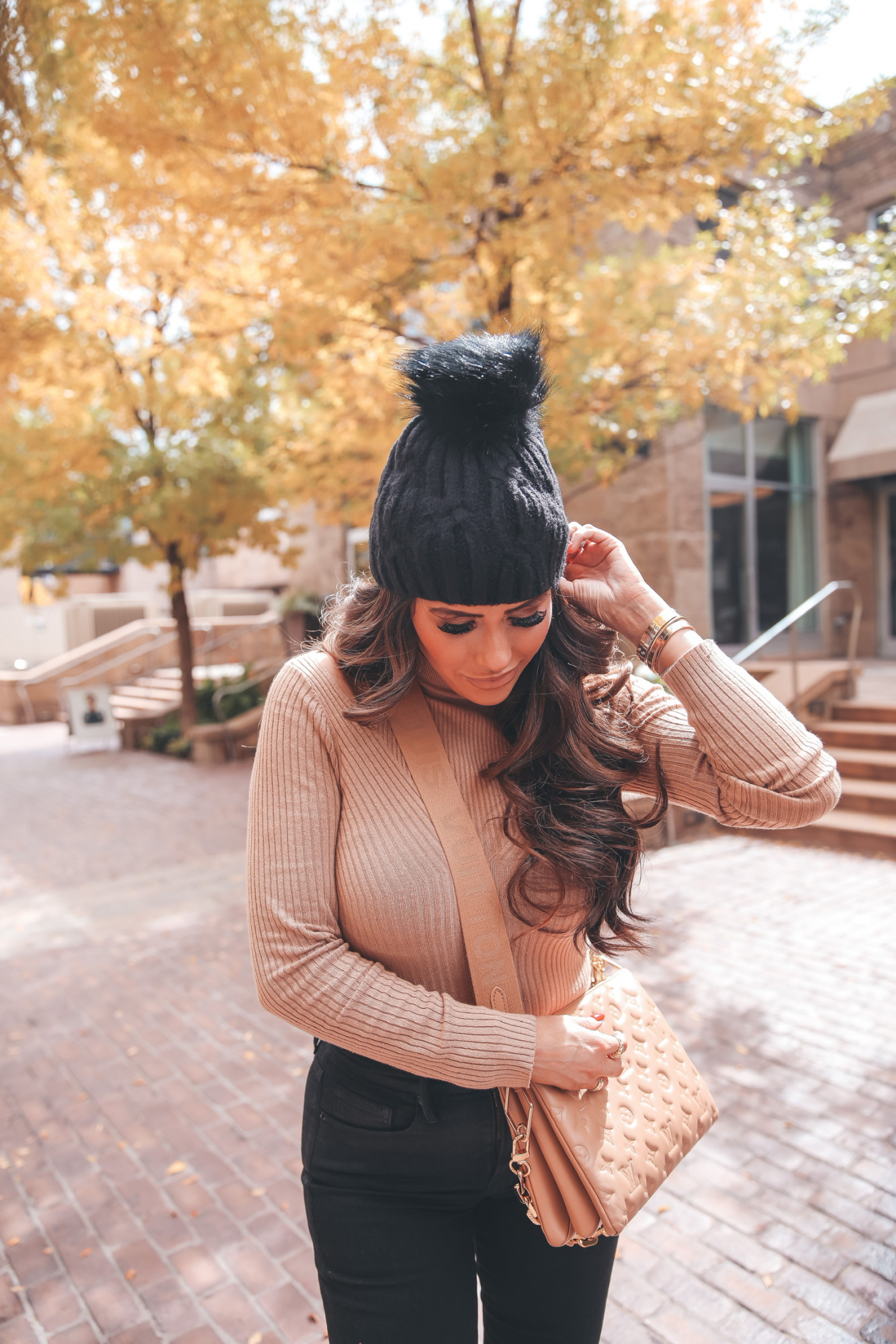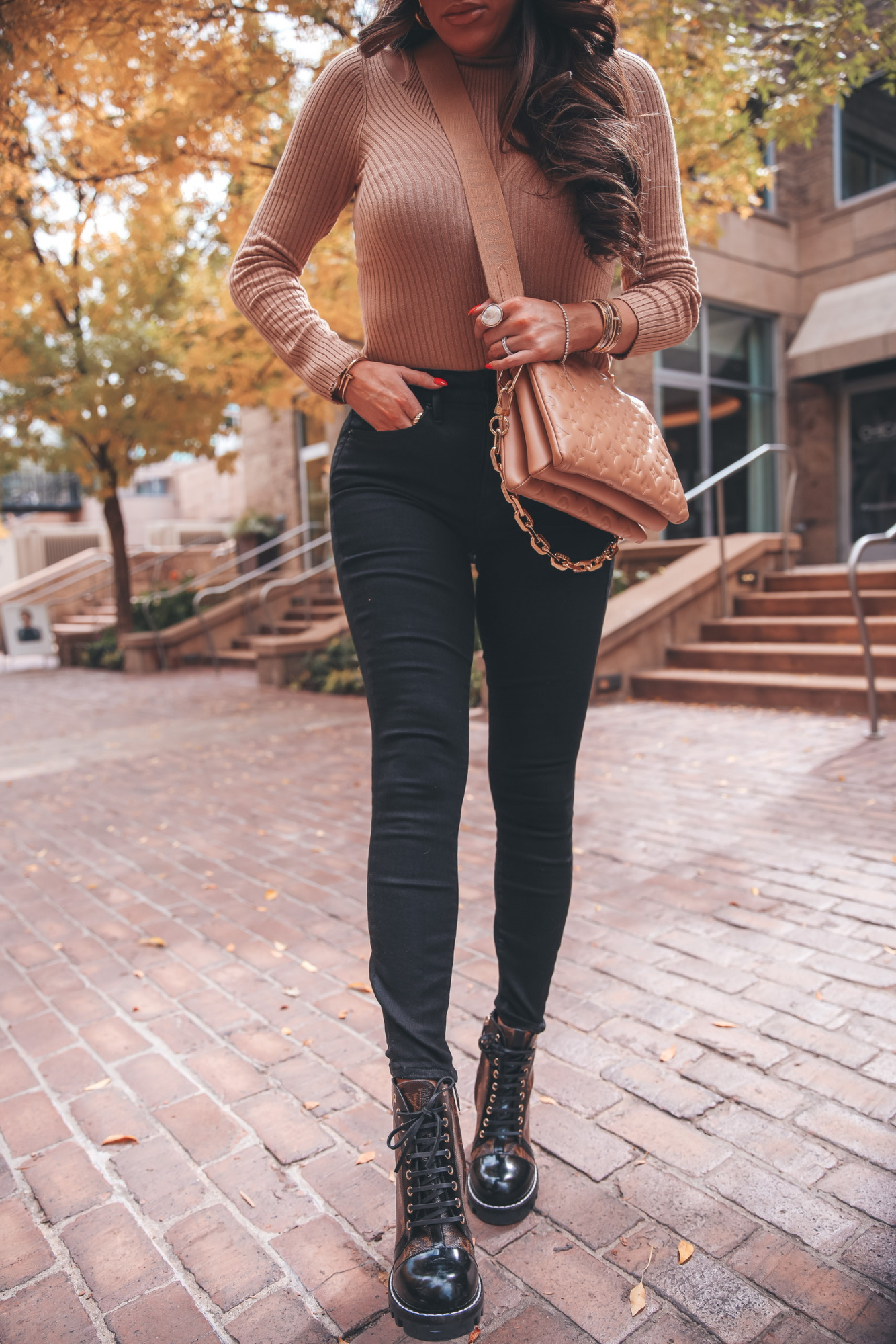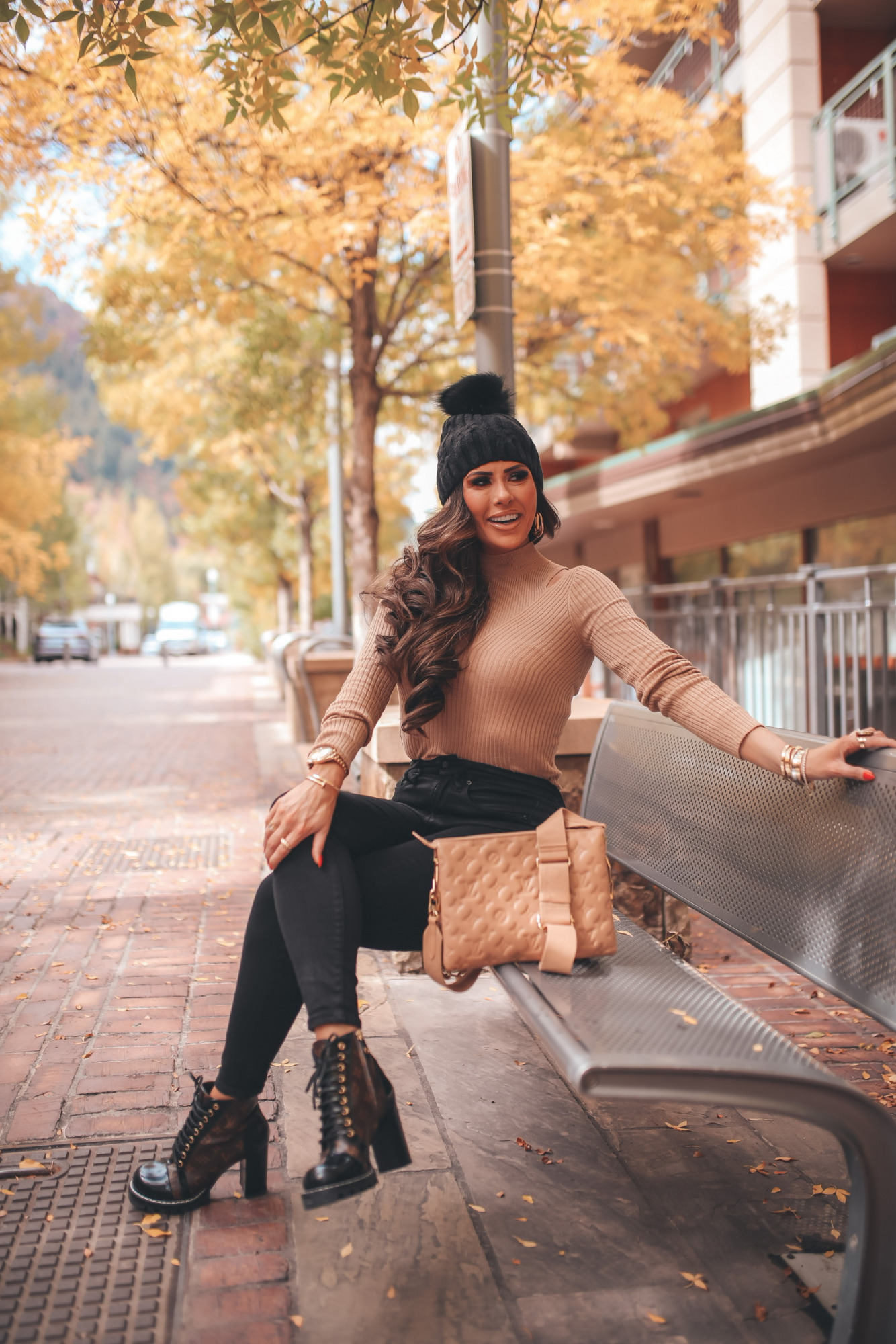 EXPRESS CUTOUT SWEATER OUTFIT DETAILS
SWEATER: Express  c/o [wearing size small] | JEANS: old- similar HERE | BOOTS: Louis Vuitton [similar option HERE] | EARRINGS: Louis Vuitton [super cute affordable option HERE] | BEANIE: Express  c/o | TENNIS BRACELET: Express c/o | BRACELETS: Cartier [similar HERE & HERE] | RINGS: Cartier [similar HERE & HERE] | HANDBAG: Louis Vuitton [similar affordable option HERE]
GOOD NEWS!!🍂🍁🌟 Express is doing a Friends & Family sale and OH-EM-GEE! It is 30% off SITEWIDE which is a huge deal! I wore this look in Aspen about a month ago and purposely did not post right away because I wanted to wait until they had a great sale going on that you guys would enjoy. Express always knocks it out of the park during the fall & holiday season I find. SO many of my favorite outfits last fall/holiday season were from Express and the price points were on point. 👍🏽 Thought I'd share because finding it all 30% off is a big deal to me. Also, this sweater with the cute cut-outs I am wearing resembles a couple of $$$ tops I have from Revolve but this one is on sale for $47.50 and comes in 3 other colors – including black! 😊 [I love black haha!]
To make this more fun, I'll 'shop with you' and share with you a few items that caught my eye for the next couple of months! I'm adding to my cart as we speak. So for Holiday – this color black sequin bodysuit is TO DIE FOR! Also, THIS v-neck puff sleeve sweater is 🤯🔥. This duster cardigan in gray & black are both just perfect closet staples! I really like the simplicity of the models outfit actually. THIS sequin mini dress is literally INSANE for holiday! I have already started ordering cute sequin 'fits for holidays because they sell out quickly. Love that this dress is a fraction of the price compared to the others I've found. These charcoal super high waisted denim are just flat out cute and great for casual days. Also, THIS top with the cut-outs in the chest area is identical to one I have and wear a lot – and any time I wear it on my stories people ask about it. Difference is the price point – especially with the 30% off. Also, this leopard print hoodie is so cute too! Last thing – this sweater is everything.
[Linking these items and more below.]


OTHER FALL SWEATERS FROM EXPRESS:

Thanks to Express for sponsoring today's cutout sweater post.