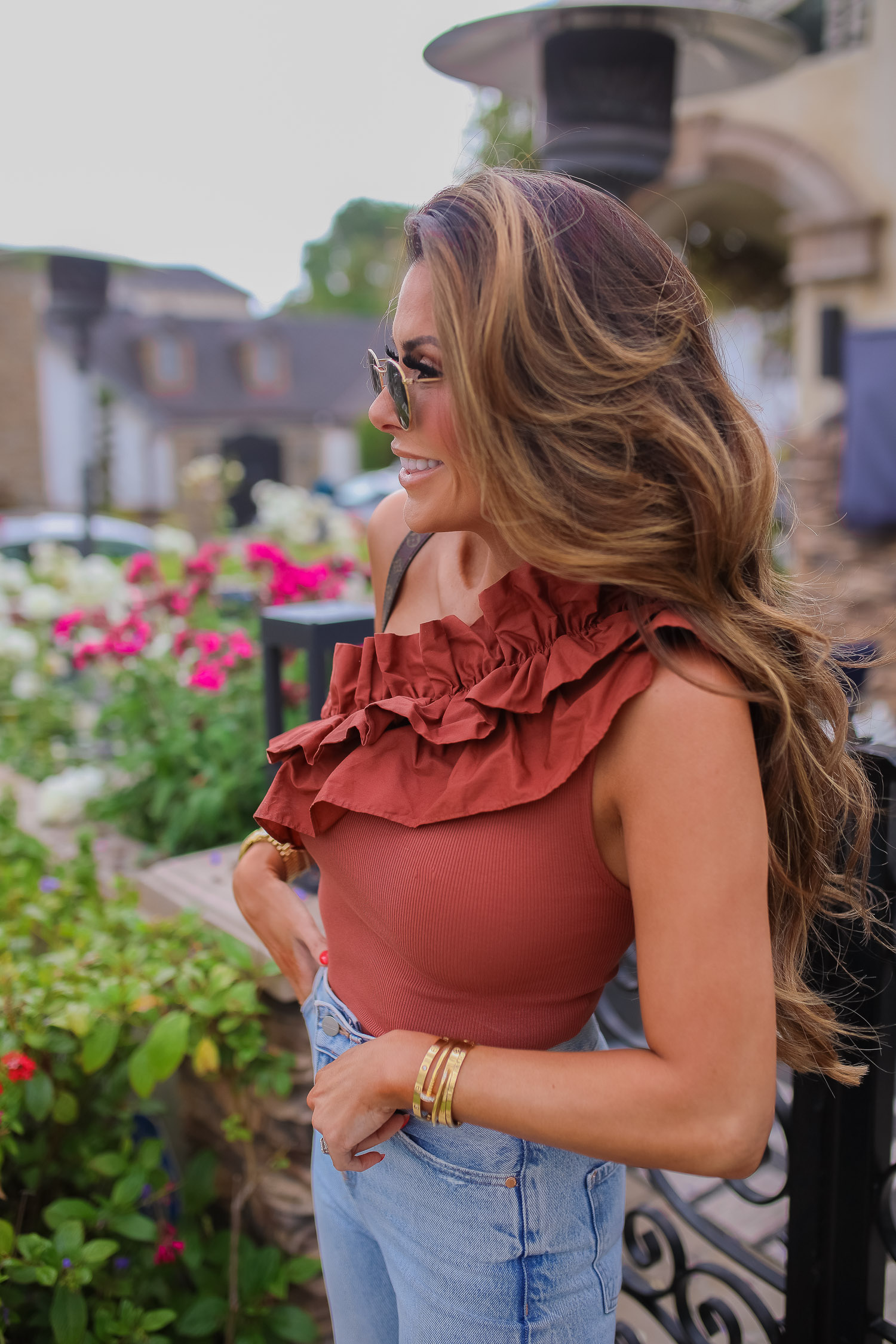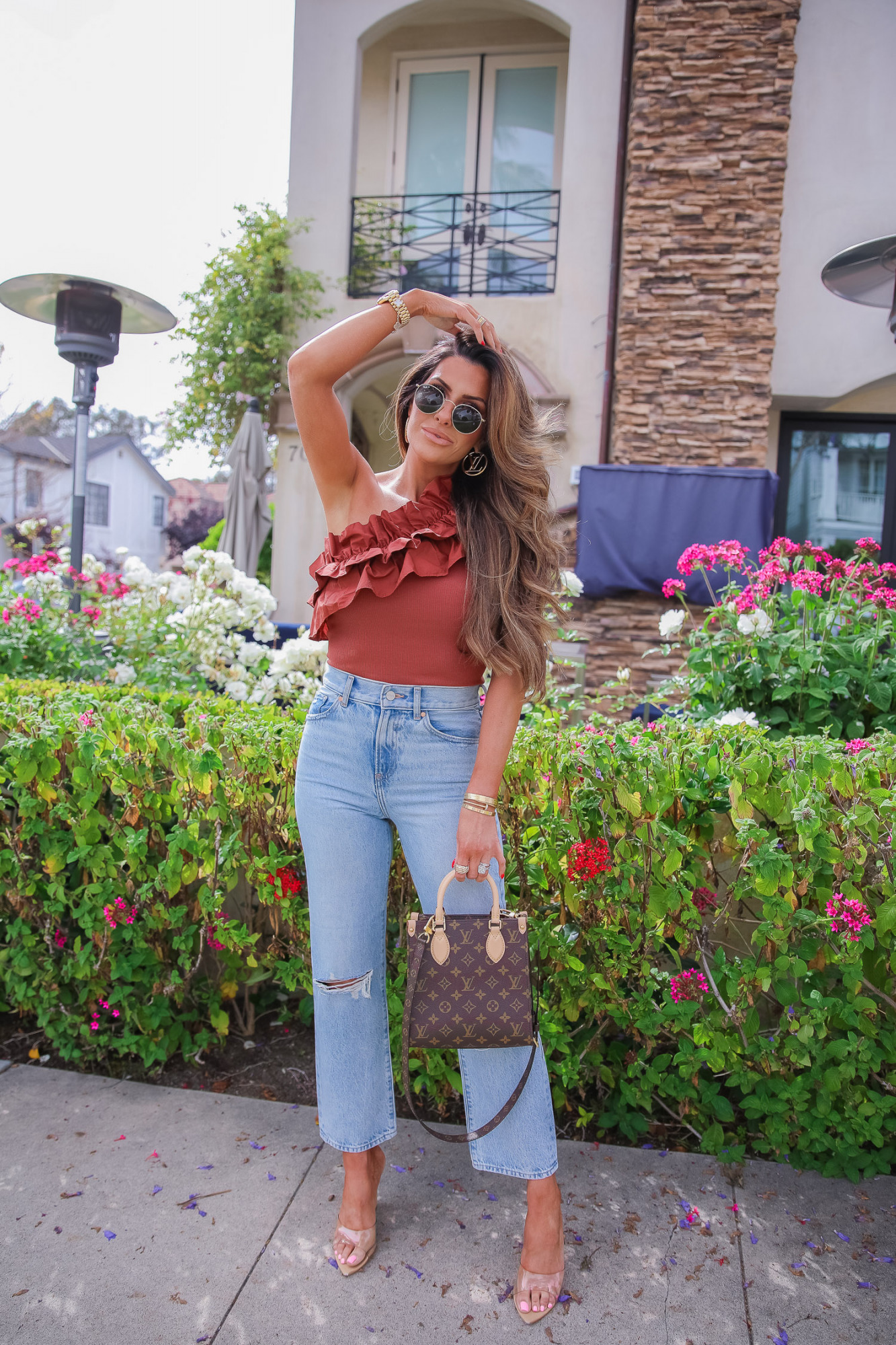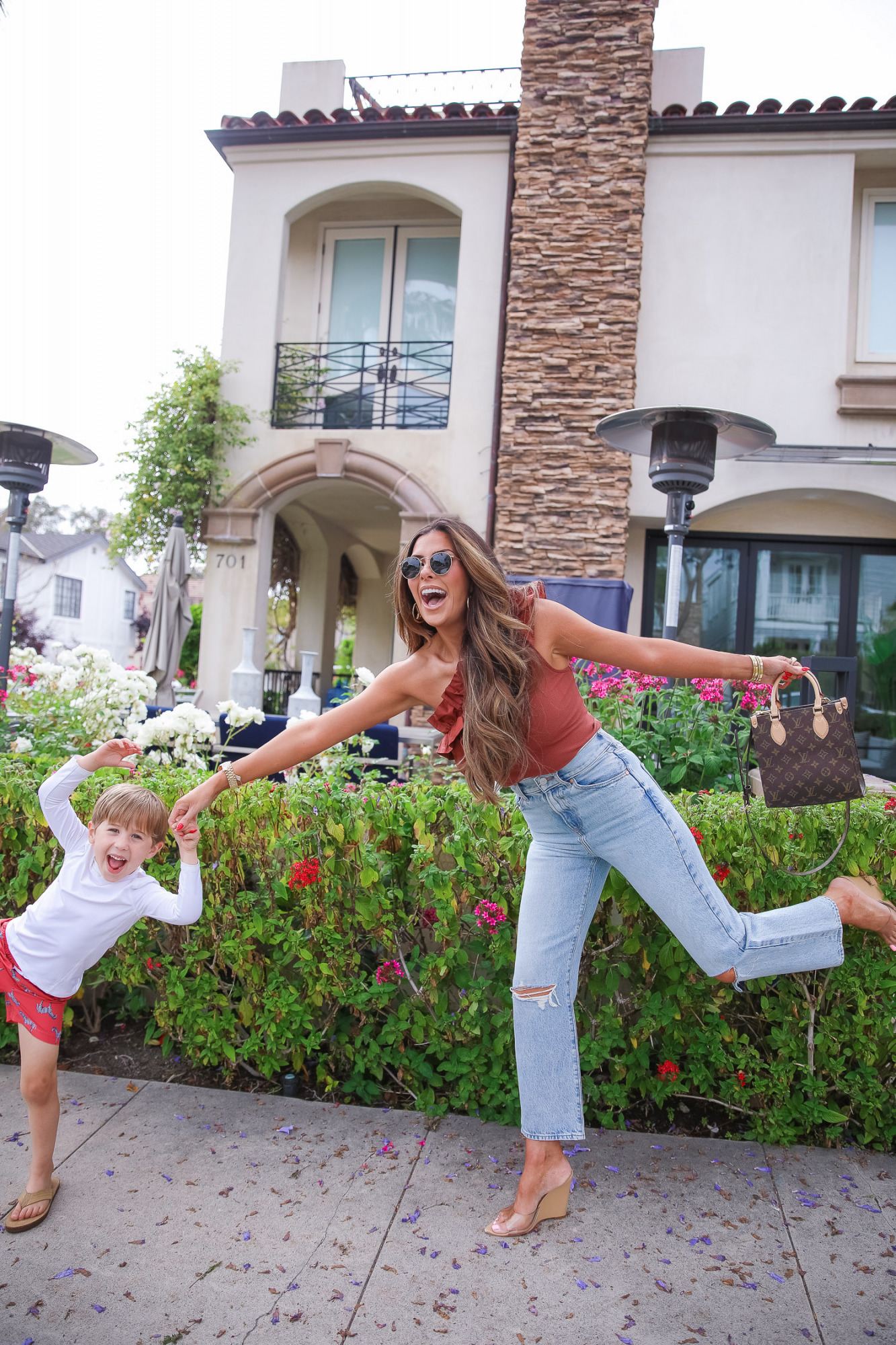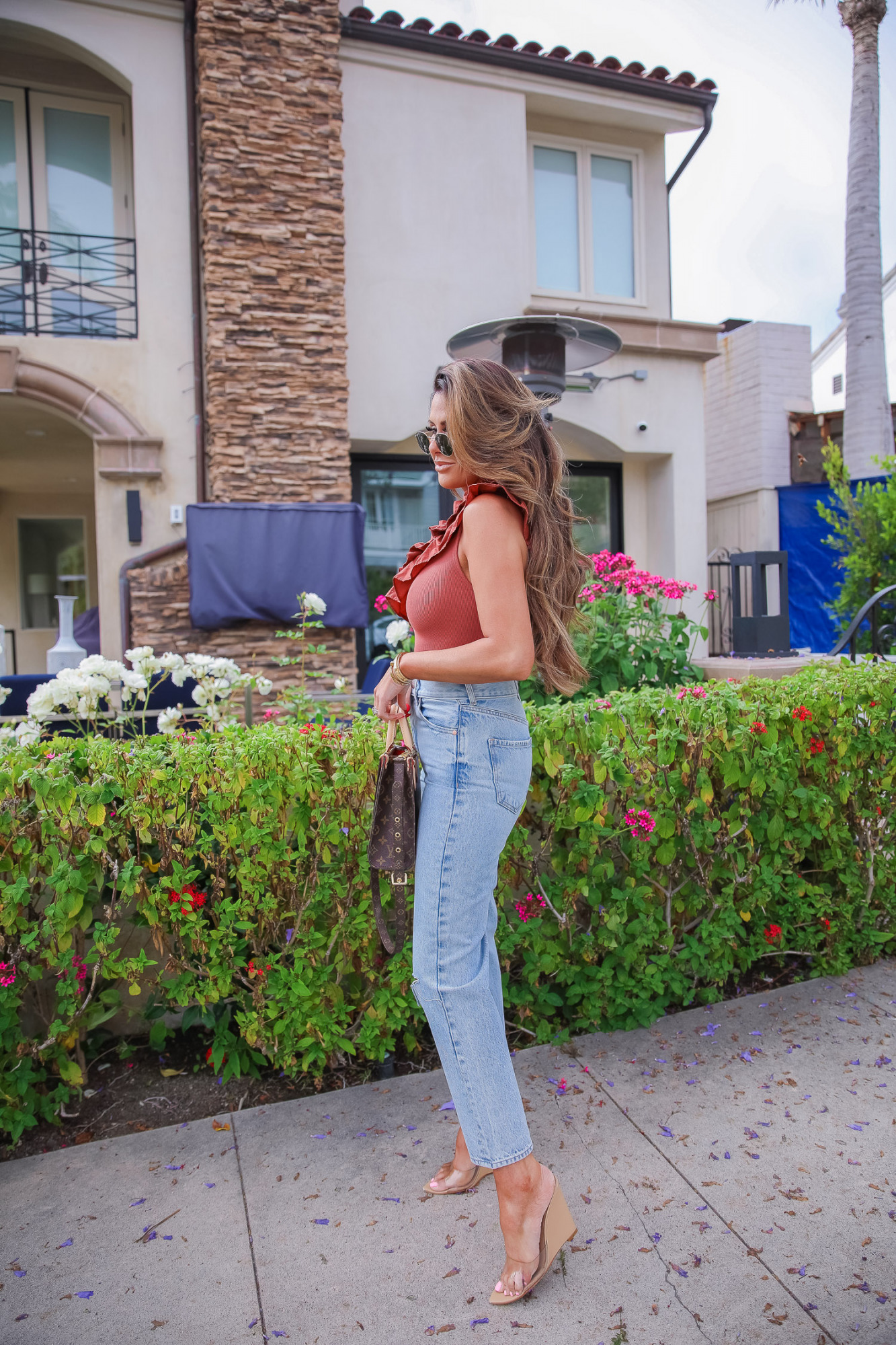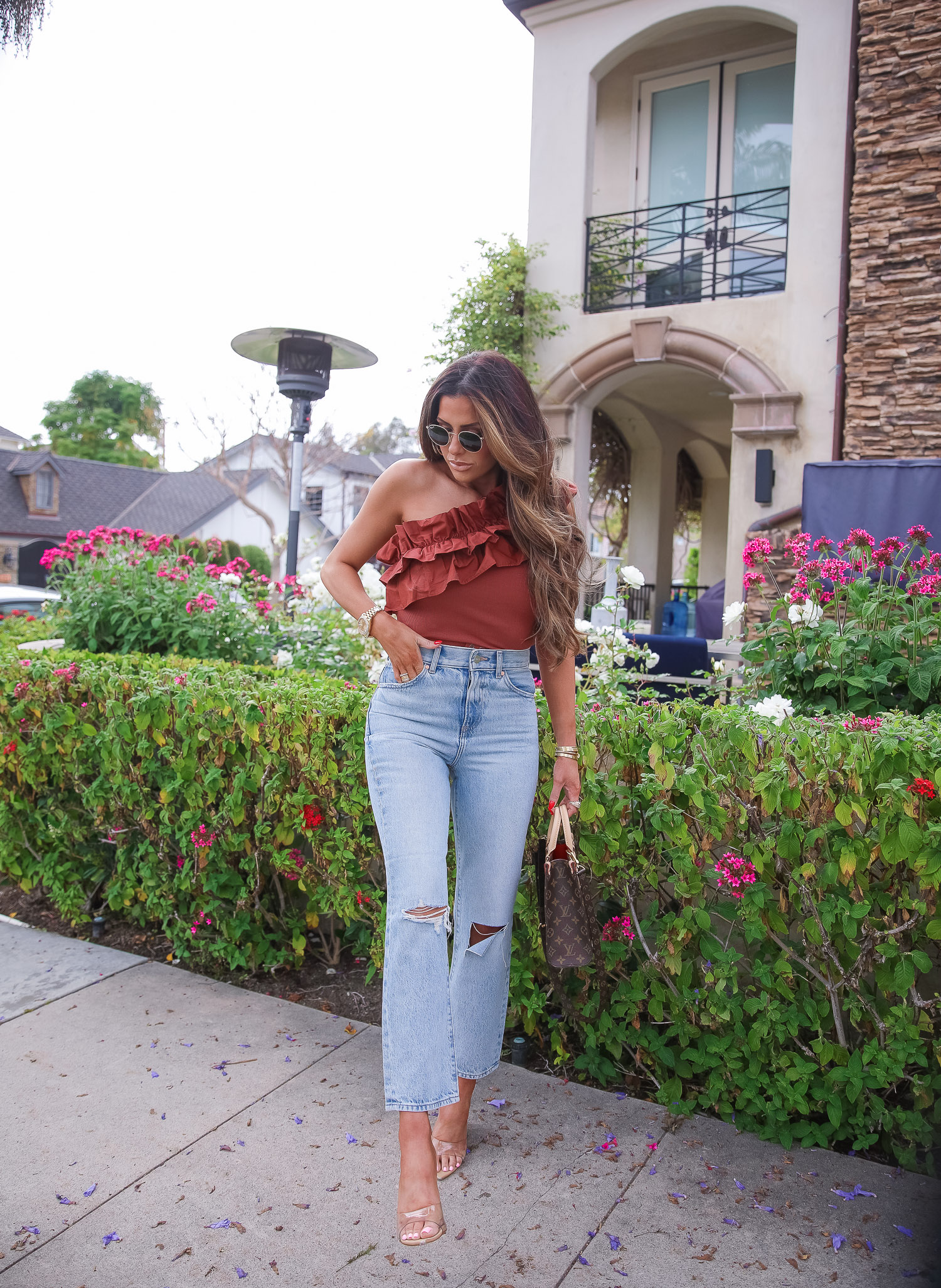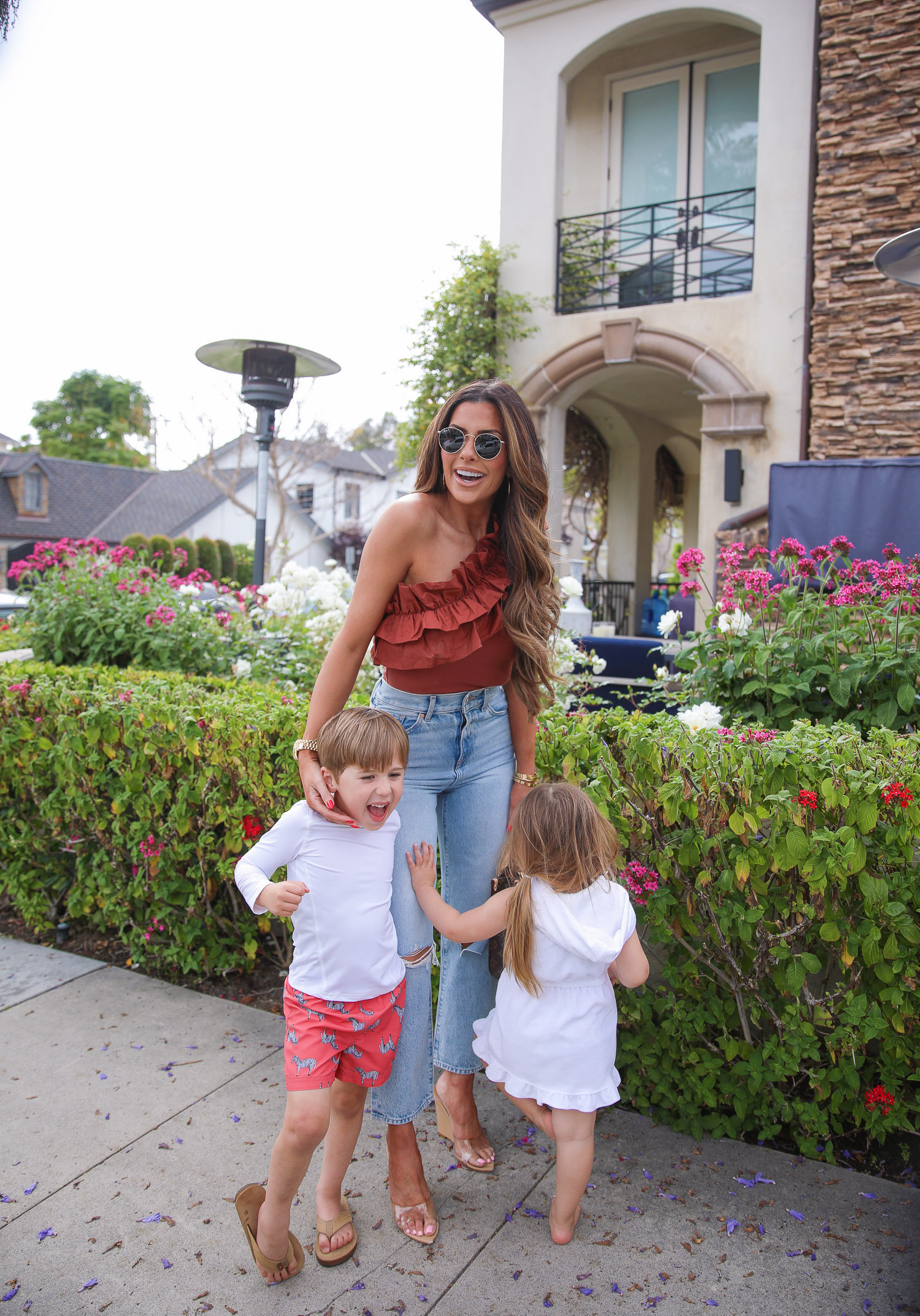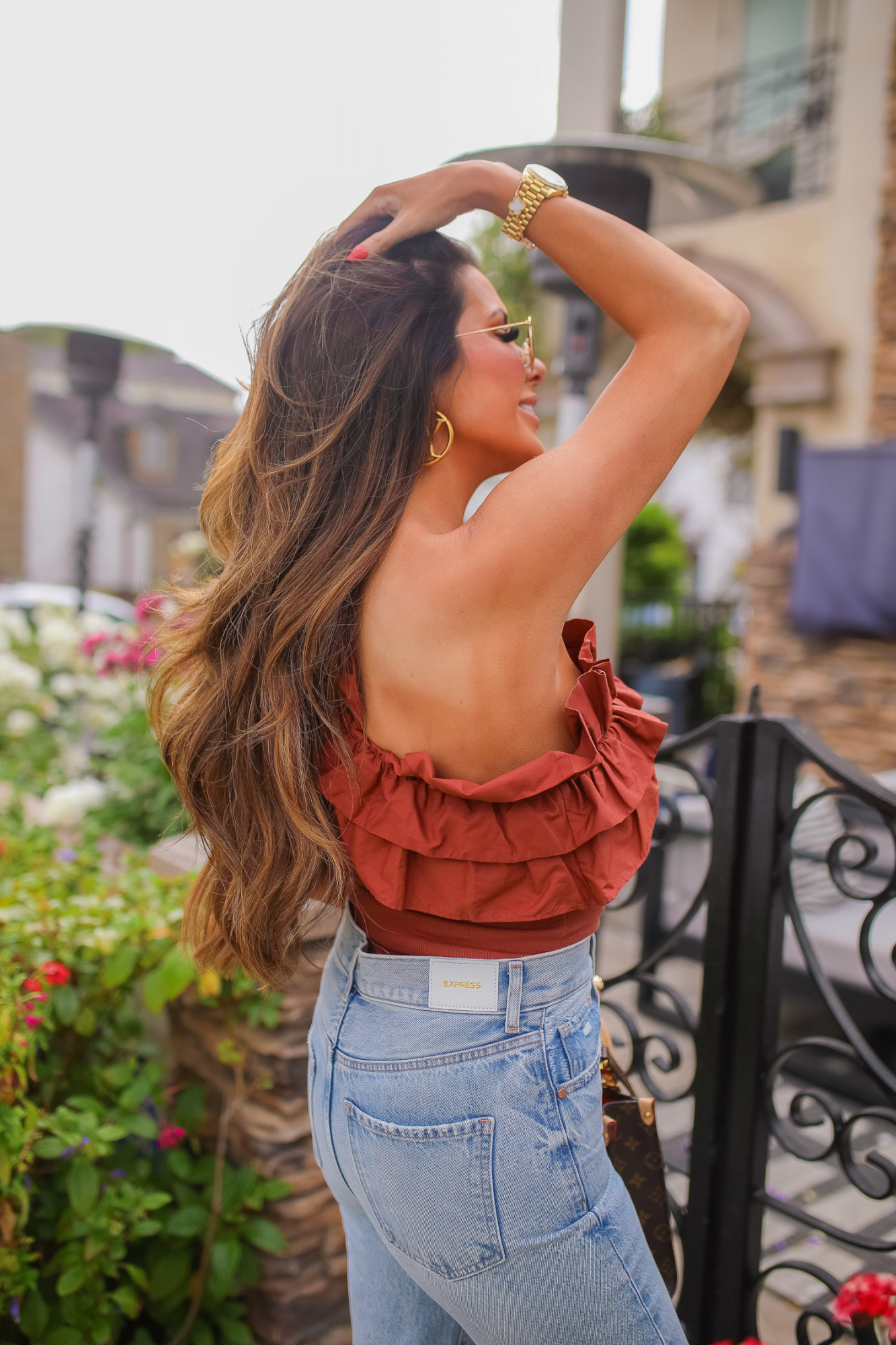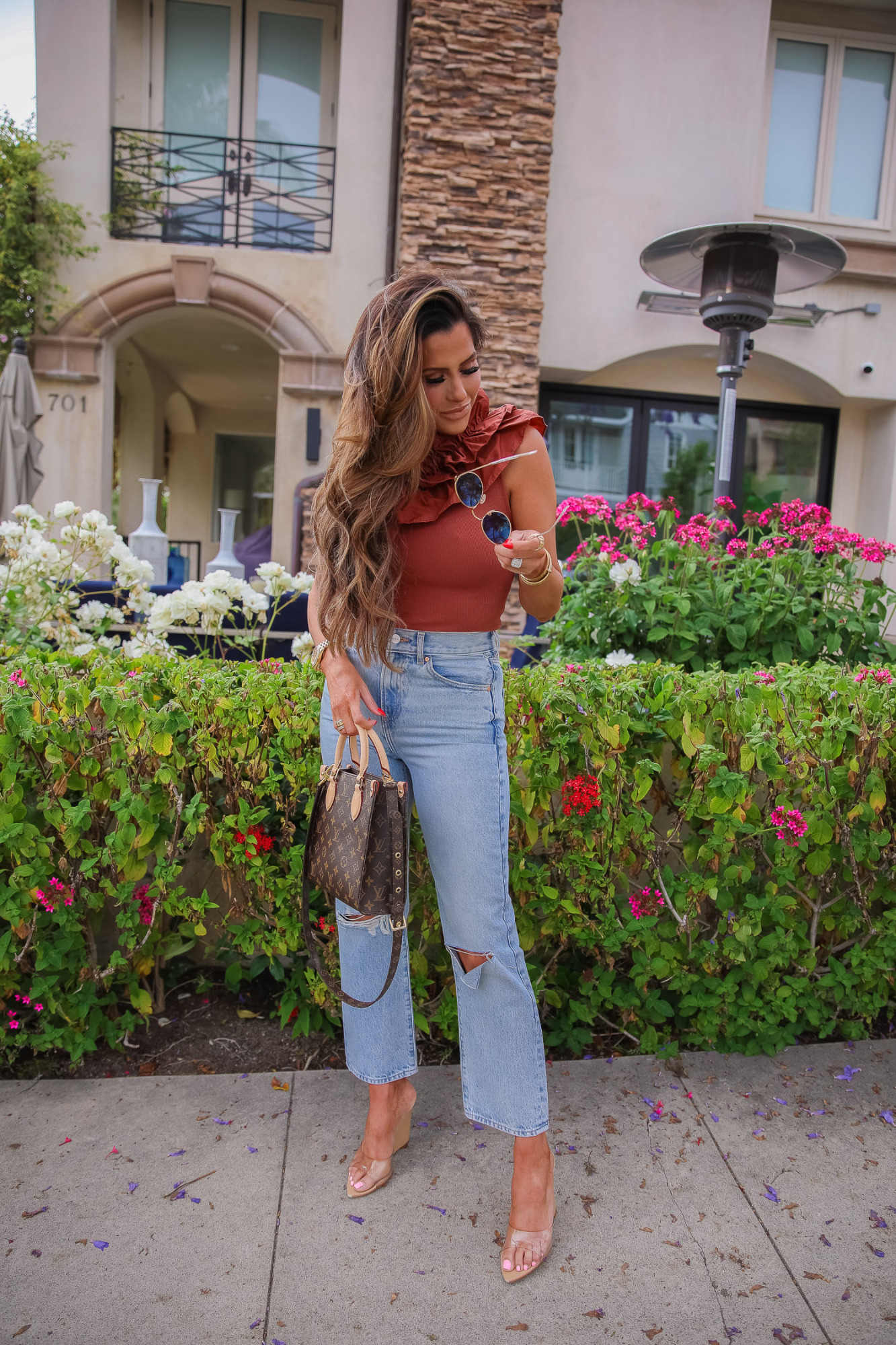 OUTFIT DETAILS
BODYSUIT: Express c/o [wearing size small- 40% off this weekend!] | JEANS: Express c/o [wearing size 2– BOGO 50% off this weekend!] | WEDGES: similar option HERE | HANDBAG: Louis Vuitton [similar option HERE] | SUNGLASSES: RayBan [affordable dupe option HERE] | BRACELETS: Cartier [similar options HERE] | CHARM BRACELET: Van Cleef & Arpels [similar dupe option HERE] | EARRINGS: Louis Vuitton [similar option HERE] | WATCH: Rolex [similar option HERE]
First of all, SALE ALERT 🚨& cute designer dupe alert!!! Express always has the best Memorial Day sales and they are continuing the sale through today – thank goodness!🤩🥳 Basically my entire look is on sale! I did a big MDW Sale Recap yesterday and included some of my favorite tops but I'll break everything down in this place and re-link some of the really fun pieces & sets. Also, don't mind my at-home self tanner application where I could not reach my back so I just left it 'blank' hahah. Whoops!!🙈
So this top comes in like 7 colors – I went with the brown shade because the white was sold out in my size in store.  I wish I had just ordered online honestly! I wore a black version of this top about a year ago on Instagram and had hundreds upon hundreds of messages and it was not something online at the time so I was so thrilled to see Express create this – and the $38 price point is SO GOOD. As for my jeans, I grabbed those because the cut and wash reminded me so much of my AGOLDE jeans that run me about 200 bucks! These are $88 and are currently BOGO 50% off which is amazing because they have a lot of great jean picks at the moment. I liked that these were high waisted, that tough denim that really sucks you in, and that the tears & wash looked so vintage. I did go down to a size 2 and they were still a little big in the wash [peep the back] but they do a great job of sucking you in and flattering your figure. I ended up wearing them a couple of times on our Newport Beach trip because my other AGOLDE pair was a little baggy and these just give that chic look when wearing a fun or basic top. I also thought THESE 70s flare jeans were cute and THESE 90s mid rise ankle boot jeans are SO fab and look like Mother jeans!

On another note, I noticed that Express had a lot of great accessories including designer dupe items as well. For example, THIS BAG is a total dupe for the Alexander Wang rhinestone bag I carried with my Mach & Mach heels last fall – but is a third of the price! Also, THIS woven clutch / crossbody bag gives off all of the Bottega vibes. As far as jewelry goes, this multi row coin pendant necklace is sooooo freaking cute and is on sale for $10!!! Another $10 find is THIS ring that looks just like a mix of Yurman & Spinelli.🤯 I have shown it on my stories because bc I got it around the holidays and people were going nuts in my DMs that it was not by David Yurman. Okay, last but not least is THIS SET that deserves a shoutout because it reminds me sooo so much of Zimmermann but it is literally a 1/10 of the cost – is that not so cute?!


Thanks to Express for sponsoring today's post.