BEST OF LABOR DAY 2022 SALES
Good morning from Jackson Hole, WY! Just writing this post while snuggled up with coffee and a blanket over me – it is in the 50s here this morning! I have ALLL of the fall feels – in a serious way! I thought I'd go ahead and recap the best of LABOR DAY SALES  for 2022 because there are a lot of good ones to take advantage of…. I'll jump right in!
🌟WOMEN'S FASHION LABOR DAY SALES 2022🌟
NORDSTROM || UP TO 60% OFF SUMMER SALE 
These pants are so comfy – I wore them to the airport on Thursday! 40% off. This mock neck bodysuit is one of my favorite and also this square neck bodysuit I wear all the time. – it is 40% off . This neon bodysuit I wore in the Bahamas is only $24! This tank is one I wear all the time- I love the color and the flattering neckline. This oversized sweatshirt is the best- I wore it in Jackson Hole last year and you all sold it out. These Tory Burch sandals are super cute and will go with everything. My favorite clear wedges that I wear all the time are also 20% off. Also, the Zella joggers that I have had for years and realllyyyyy like    are 45% off as well as the matching Lulu dupe performance jacket – I can not recommend enough. Or you could do this hooded/packable anorak [$35] from the NSALE that is sooooo cute & also comfortable! Additionally, the popular Zella tennis dress from the NSALE that not only did I purchase but so did my mom and my assistant is 40% off.

EXPRESS || 50% OFF [Women's Jeans, Tops, Dresses, & Shorts – Men's Too!]
The jeans from my most recent blog post are 40% off. This corset top is a perfect layering piece and is also 40% off. Gold twist ring and gold stacked ring are both 50% off. It is also a great time to stock up on bodysuits- this ruffle strap bodysuit is available in 6 colors and under $30. This long sleeve v-neck bodysuit is in my cart and will be the perfect layering piece this fall [40% off!] See THIS blog post to see a few recent favorites I just picked up! I also overnighted some items here to Jackson Hole – they are SOO cute – make sure to watch my stories to see!

GOOD AMERICAN || 20% OFF SITEWIDE 
THIS sherpa shacket is giving me all of the fall vibes.🍁 I recently ordered THIS white skinny strap bodysuit and it is perfect to go under blazers, sweaters, etc. THESE slim boy jeans with cool slits are super cool, and an extra 50% off.  Also loving the style of THESE bootcut jeans. THIS turtleneck bodysuit is part of the 'magic suit' IYKYK. See collage at the end of this blog post to see my must haves / favorites / wishlist items. This is easily one of the best brands for jeans and closet staples.  I order a size 1 in the tops and a size 2 in their jeans! [See collage at the end of the blog post to see what I've got in my cart for fall!]

BUDDYLOVE || 50% OFF SITEWIDE [Use code: LDW2022]
I really love Buddy Love for high quality, boutique style but great price point items. Lots of fun colors, prints, etc. My LTK page has a lot of BL try on hauls AND this blog post has some of their really cute stuff reviewed!

FOREVER 21 || UP TO 30% OFF $75 [Use code: 30BMSM]

NASTY GAL || 30% OFF NEW SEASON
THIS bag is a GOOD dupe for one of my favorite Cult Gaia bags.

Intermix is more of a high end website – the prices are not all super high end but I find the cutest, most unique things on there. The sale section has some amazing all items but also some Zimmerman and other brands I love and the discount is SUPER good. Not a joke like some websites. They have a huge selection of AGOLDE on sale- my favorite denim shorts, in multiple washes are an additional 40% off!

ASOS has some of the best finds that are unique!! Also such good price points! I have worn THESE cargo pants several times and love them. THIS cover-up is also so fun for a to wear over a swimsuit at the beach.

ABERCROMBIE || UP TO 50% OFF SELECT ITEMS
I did an Abercrombie try-on haul at the beginning of summer – many of them are reviewed in this blog post & are part of the sale!
MIRANDA FRYE || 40% OFF SITEWIDE
AMERICAN EAGLE || 25-70% OFF EVERYTHING
LOFT || 30% OFF SITEWIDE  [Use code: YAY]
STEVE MADDEN || UP TO 50% OFF SALE PRICES

---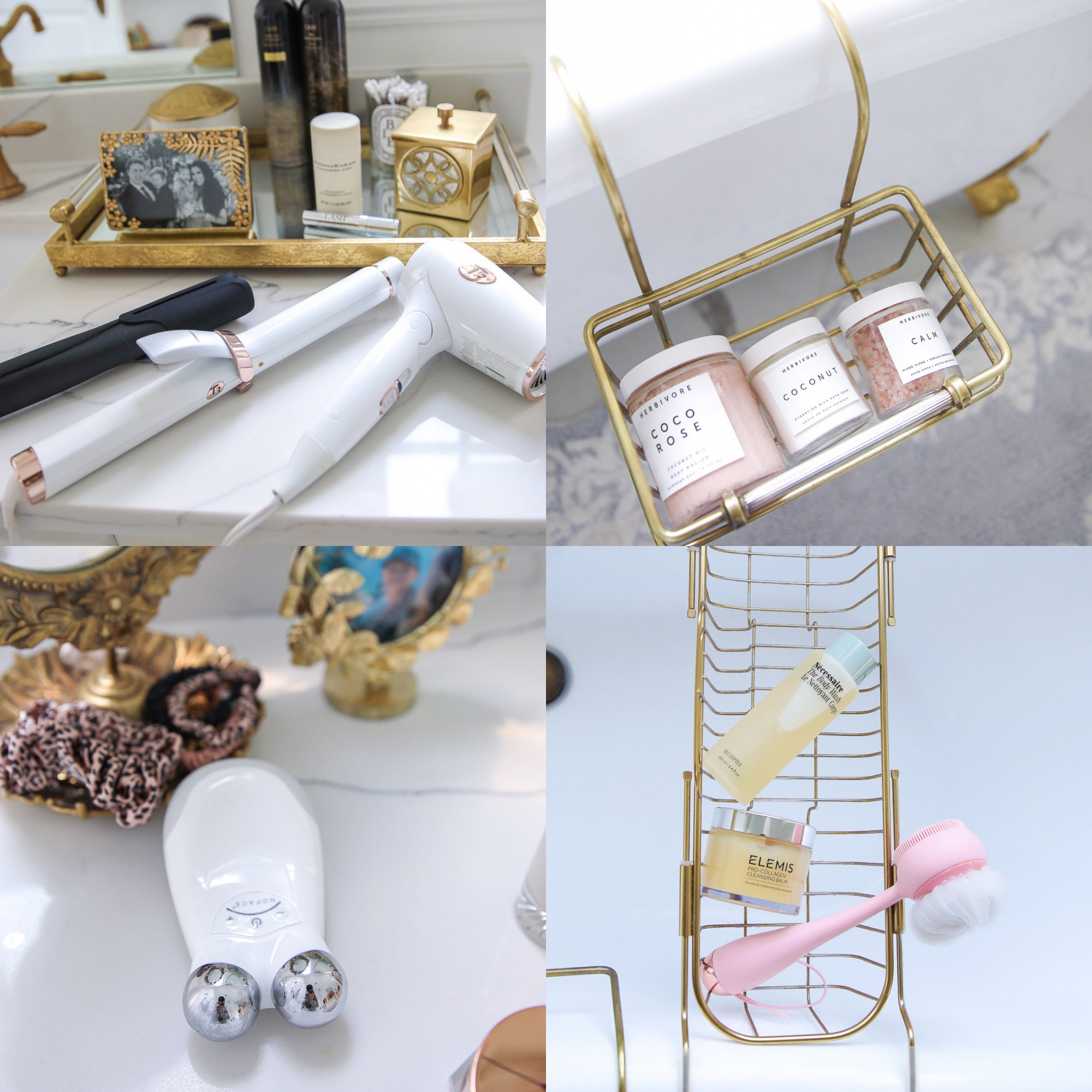 BEAUTY RELATED LABOR DAY SALES 2022
So many beauty things are part of the beauty section of the sale!
ELEMIS || 25% OFF SITEWIDE + GWP [Use code: LABORDAY]
This is the perfect time to stock on up my holy grail cleansing balm. Linking more favorites below! [PS. If you miss this sell my code is GEMMA20 and it should work the month of September!]

T3MICRO || 20% OFF SETS [Use code: SETS20]
You can see some of of my T3 Tools in the photos above! I love the brand and their curling irons are what work incredibly well on my hair AND the last 2 months I've only been using their hair dryers to rough dry my hair! If I didn't have any of these tools and I were going to take advantage of the sale and purchase a set, I would def get THIS one!
DERMSTORE || 20-25% OFF BEST SELLERS
My favorite Hyaluronic Acid that I use AM and PM and have for YEARS is 20% off. As is my 'botox in a bottle'– it is usually over a $100 and is not $28 off! And my SPF that I use daily that is tinted is also 20% off – I highly recommend this SPF if you are in need of one. You can wear alone or under makeup. Both of these are holy grail / must have items that I repurchase. I love when this site has a sale because they carry some of the best items that are hard to find discounted typically. Linking my must-haves in a collage below.


---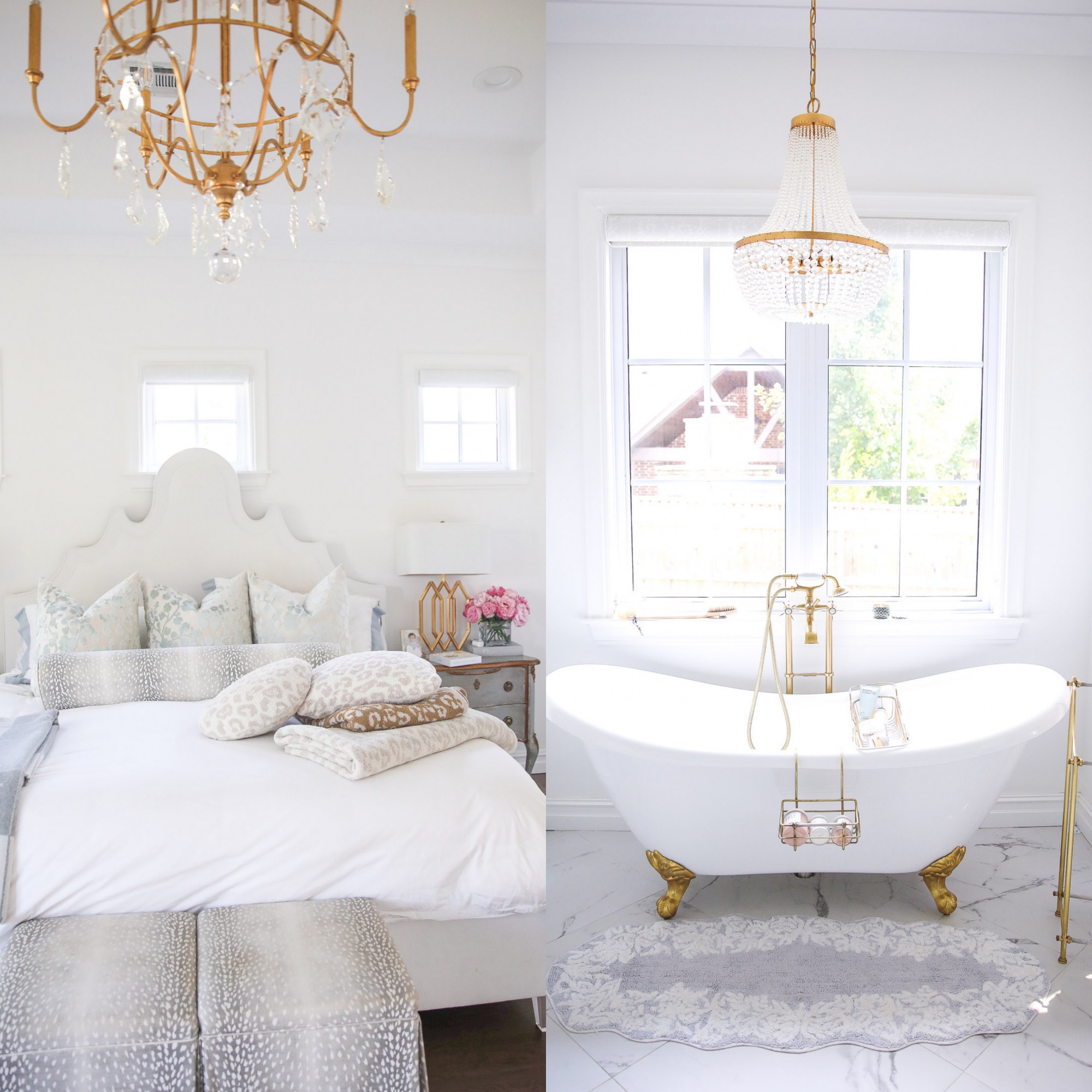 HOME DECOR RELATED LABOR DAY SALES 2022
RUGS USA ||  $75 OFF $300 PURCHASE [Use code: LABORDAY]

FRONTGATE || UP TO 70% OFF SITEWIDE

BALLARD DESIGNS || 20%- 70% OFF SITEWIDE
So much of our outdoor furniture is from Ballard and has held up so well over the years! I can not recommend enough.

GRANDIN ROAD || 25% OFF SITEWIDE
We get a lot of our holiday decor, porch decor, etc. from this website. The quality is super good!
DYSON || UP TO $200 OFF SELECT PRODUCTS 
SERENA & LILY || 20% OFF SITEWIDE [Use code: NEWLEAF]
RIFLE PAPER CO. || 25 % OFF SITEWIDE 
---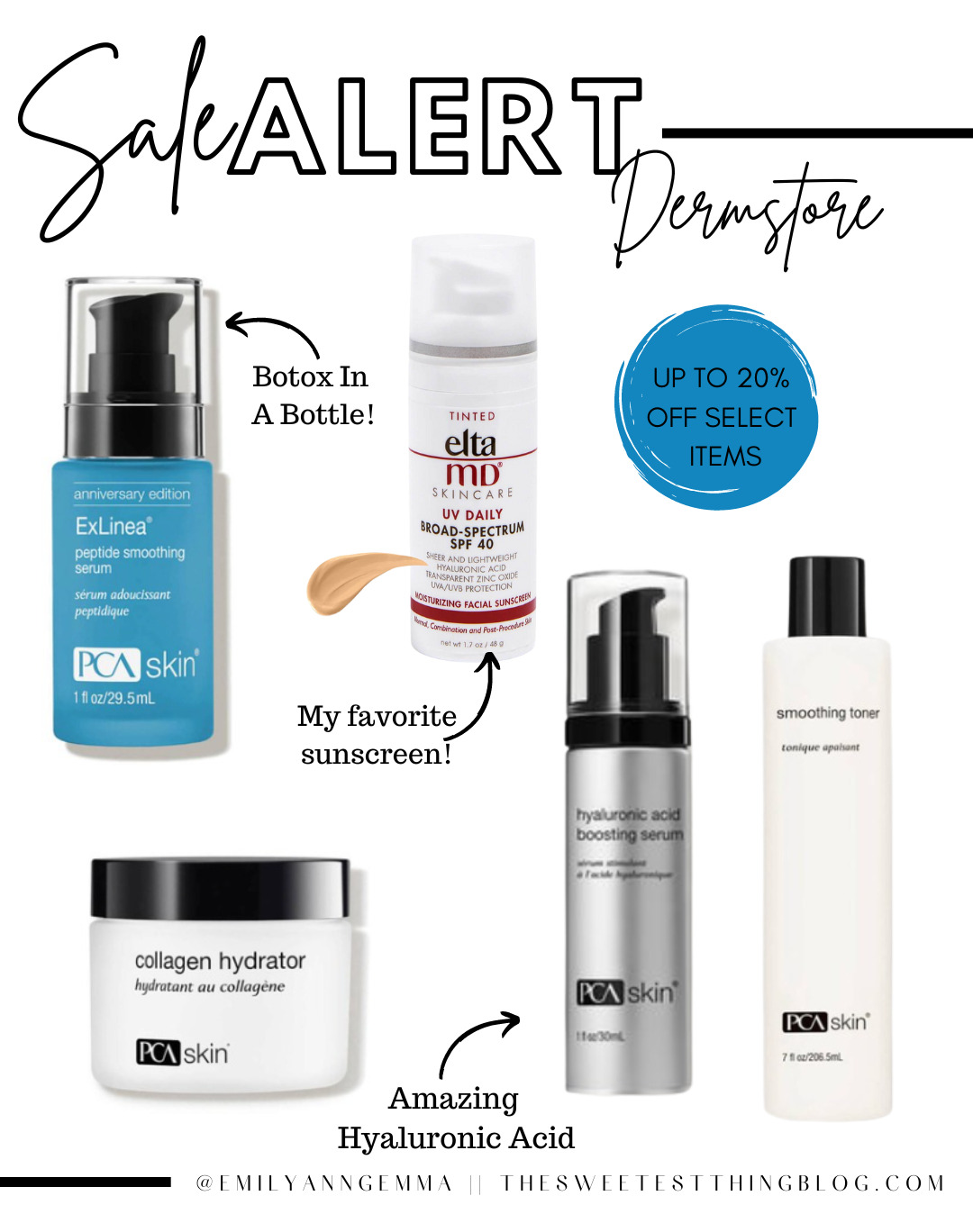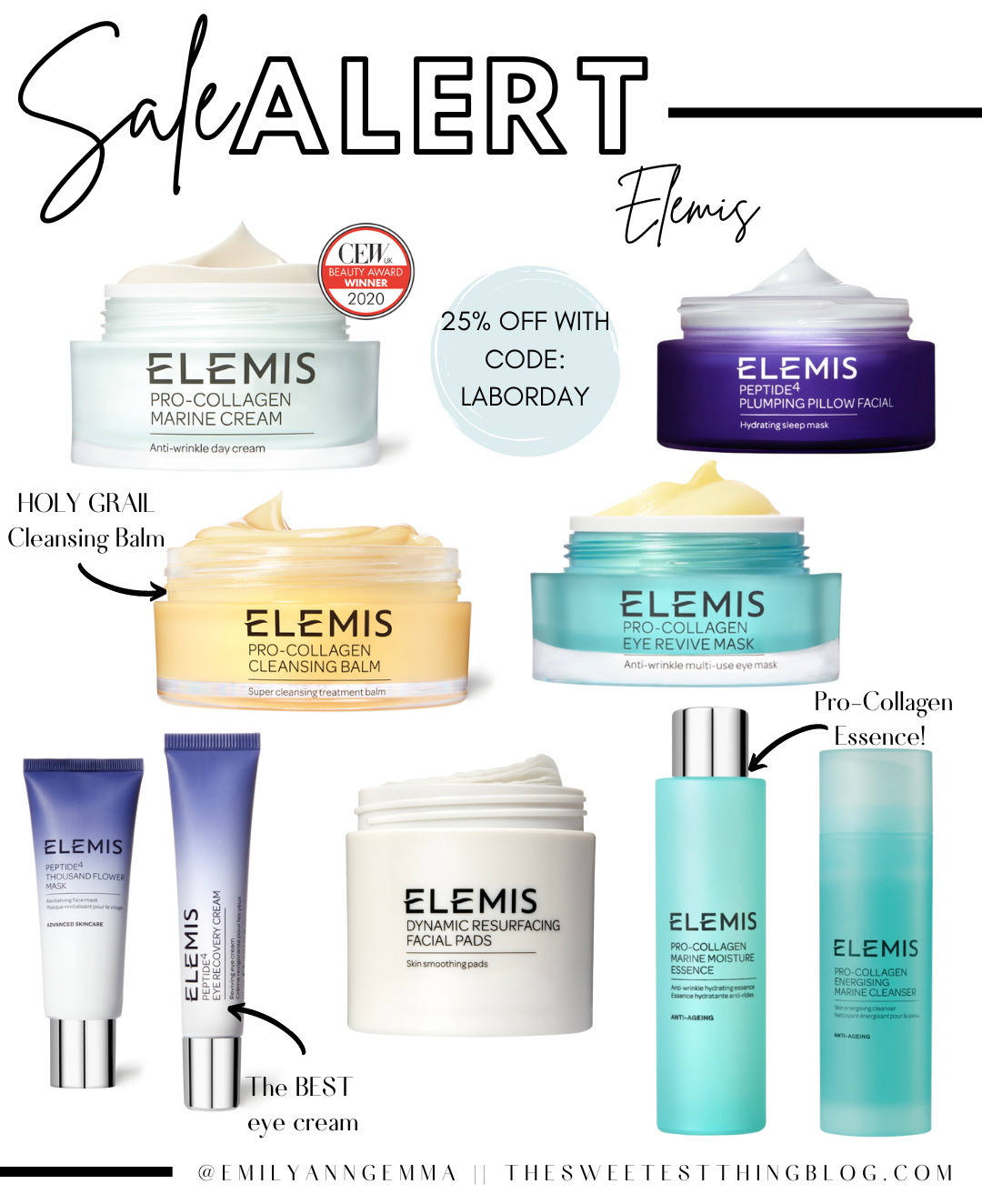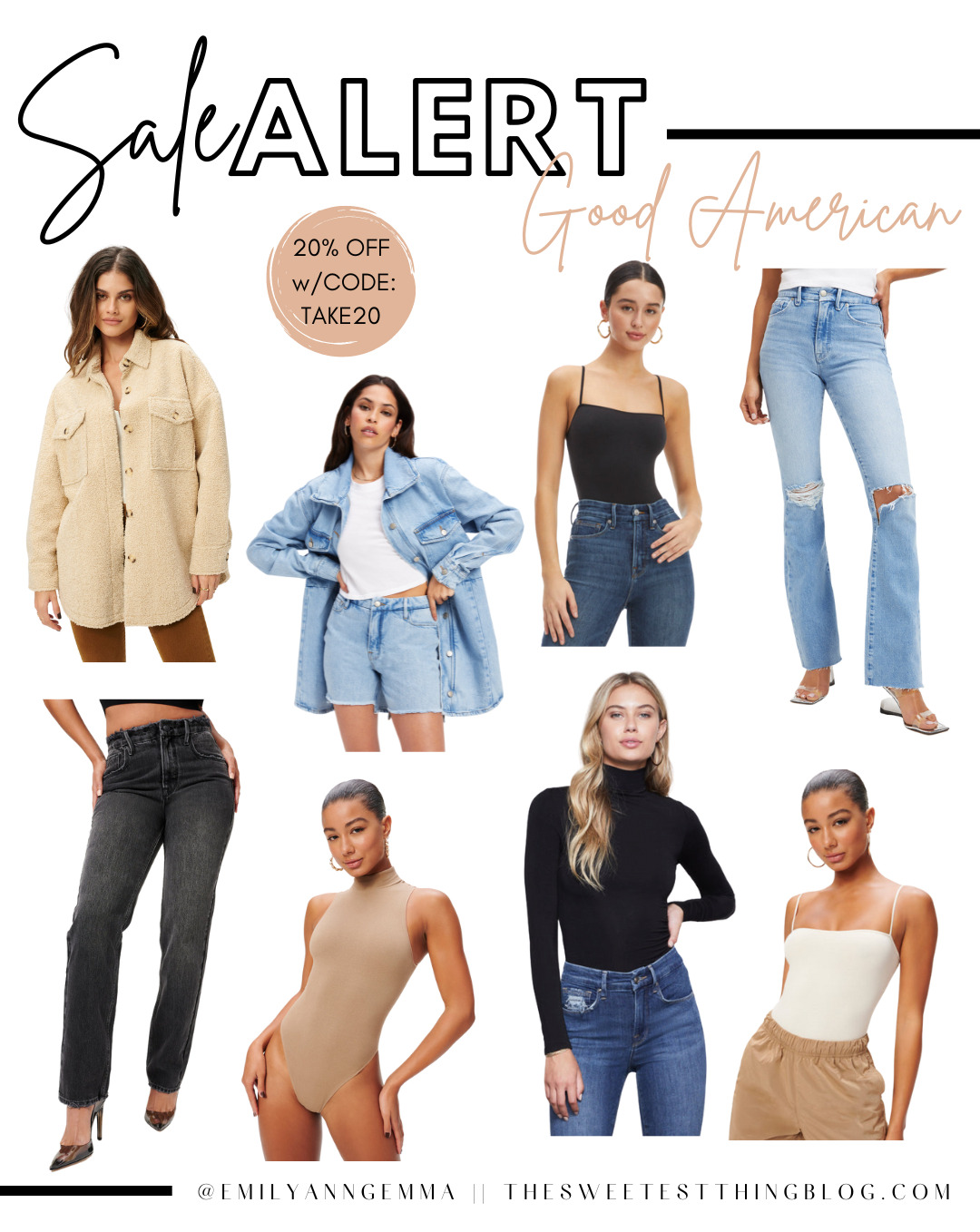 SHOP THE LTK HERE.