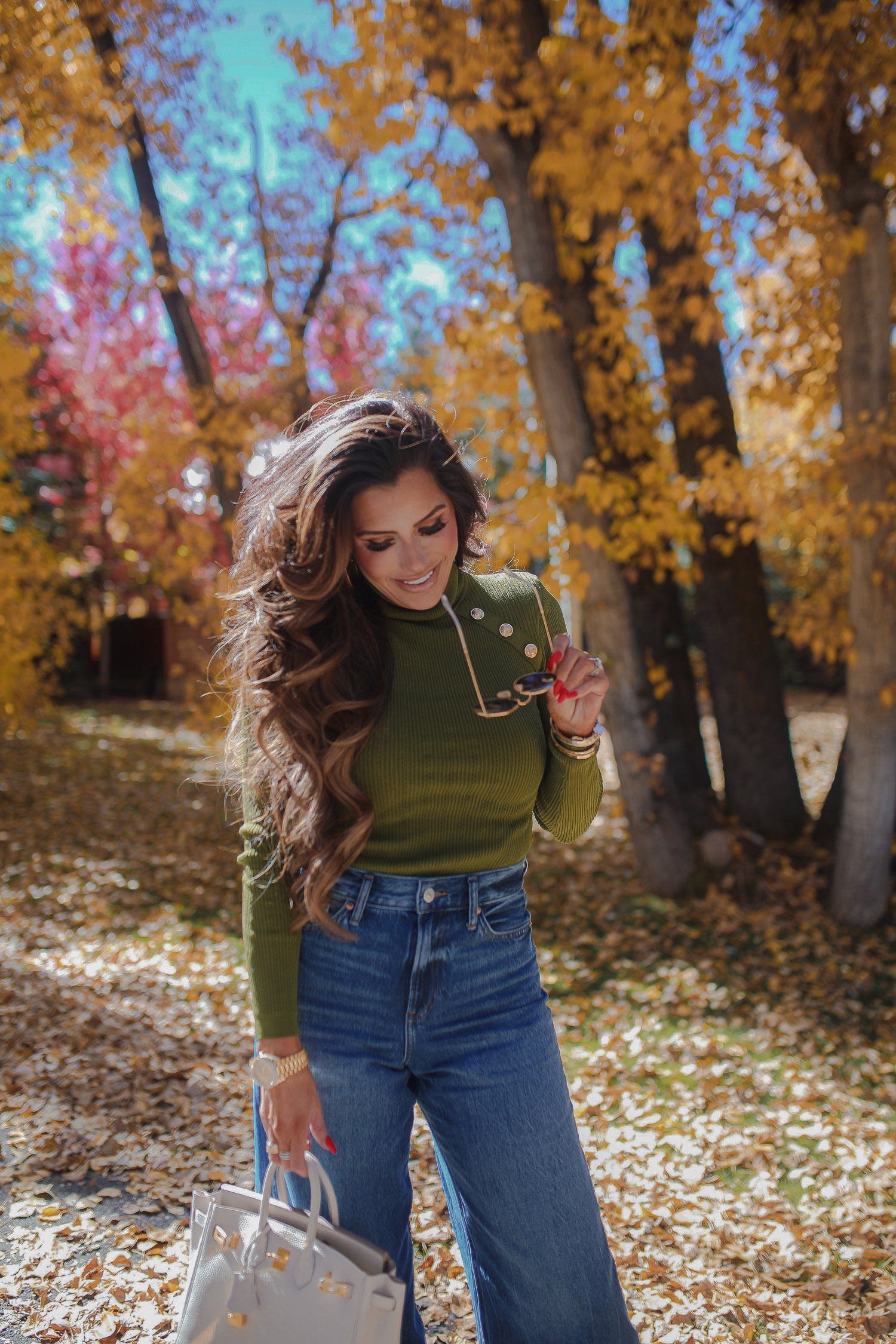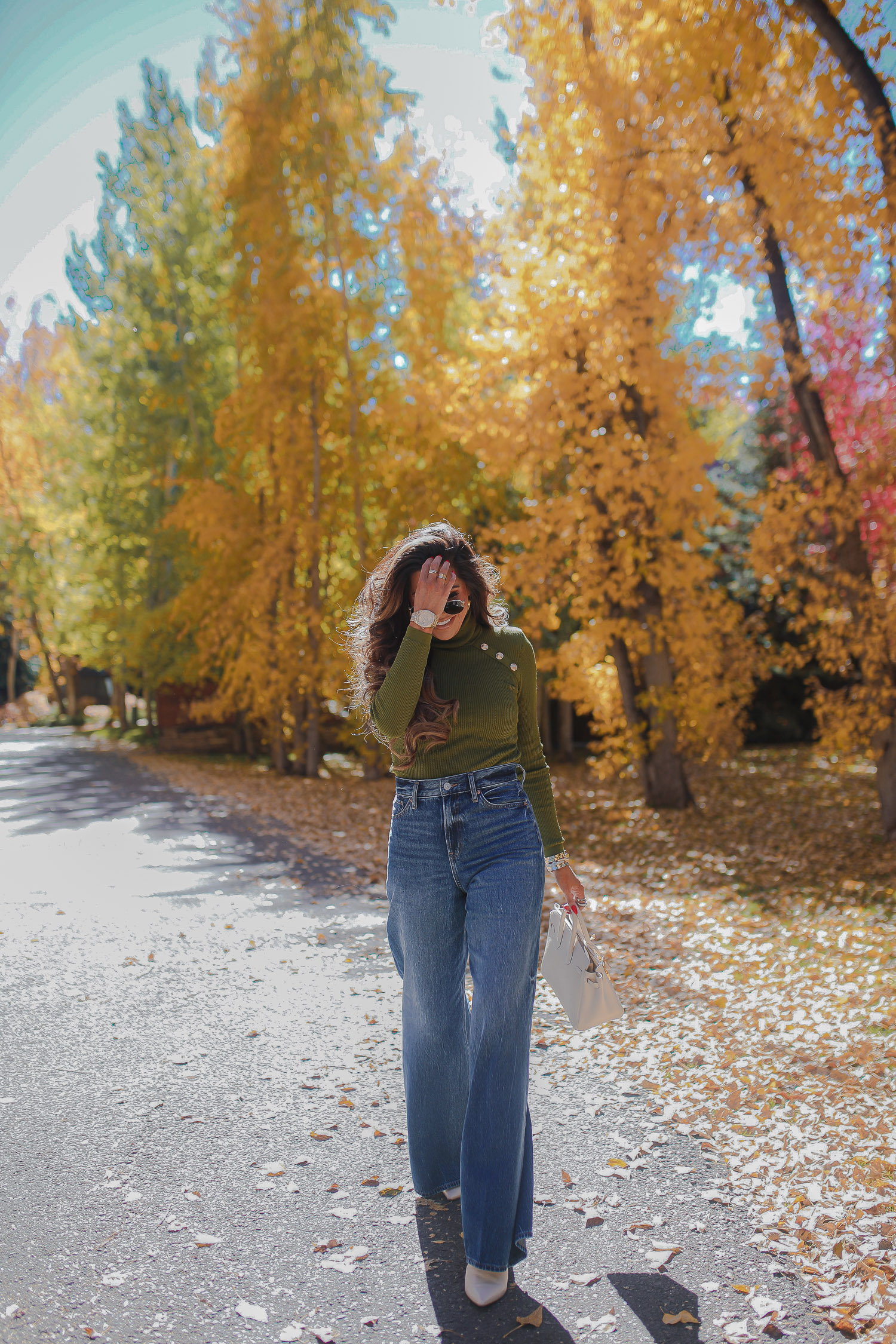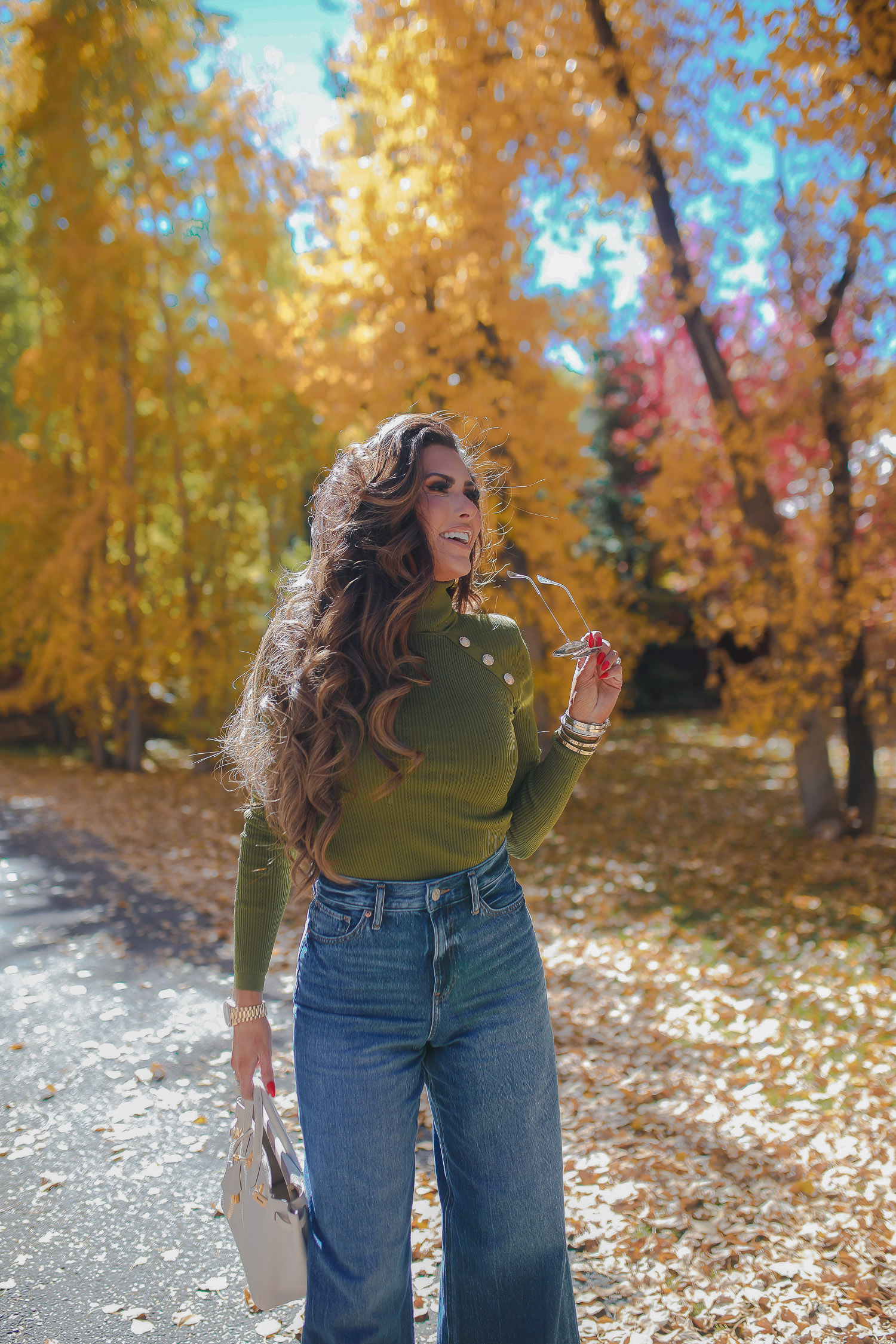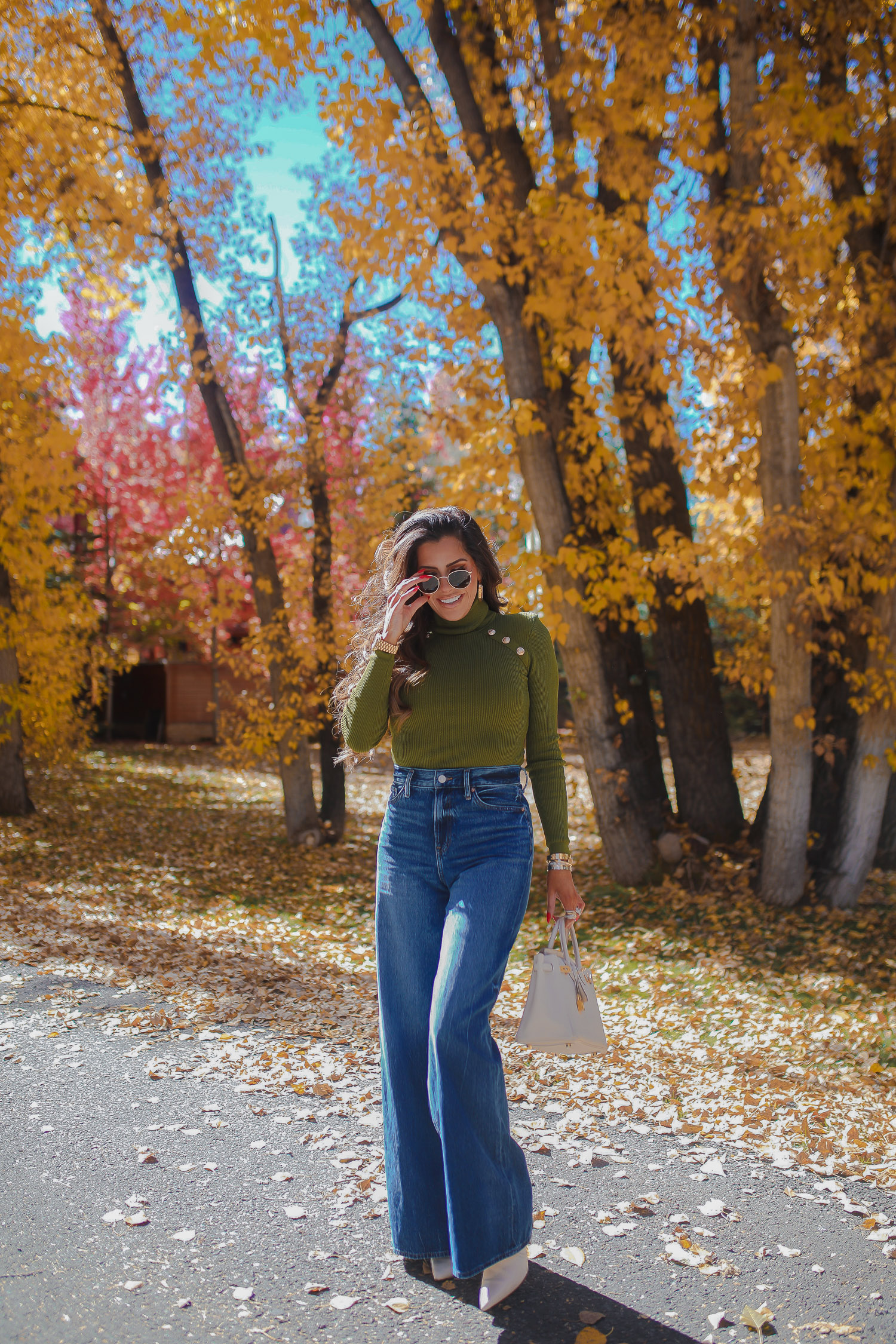 🍁BONUS OUTFIT🍁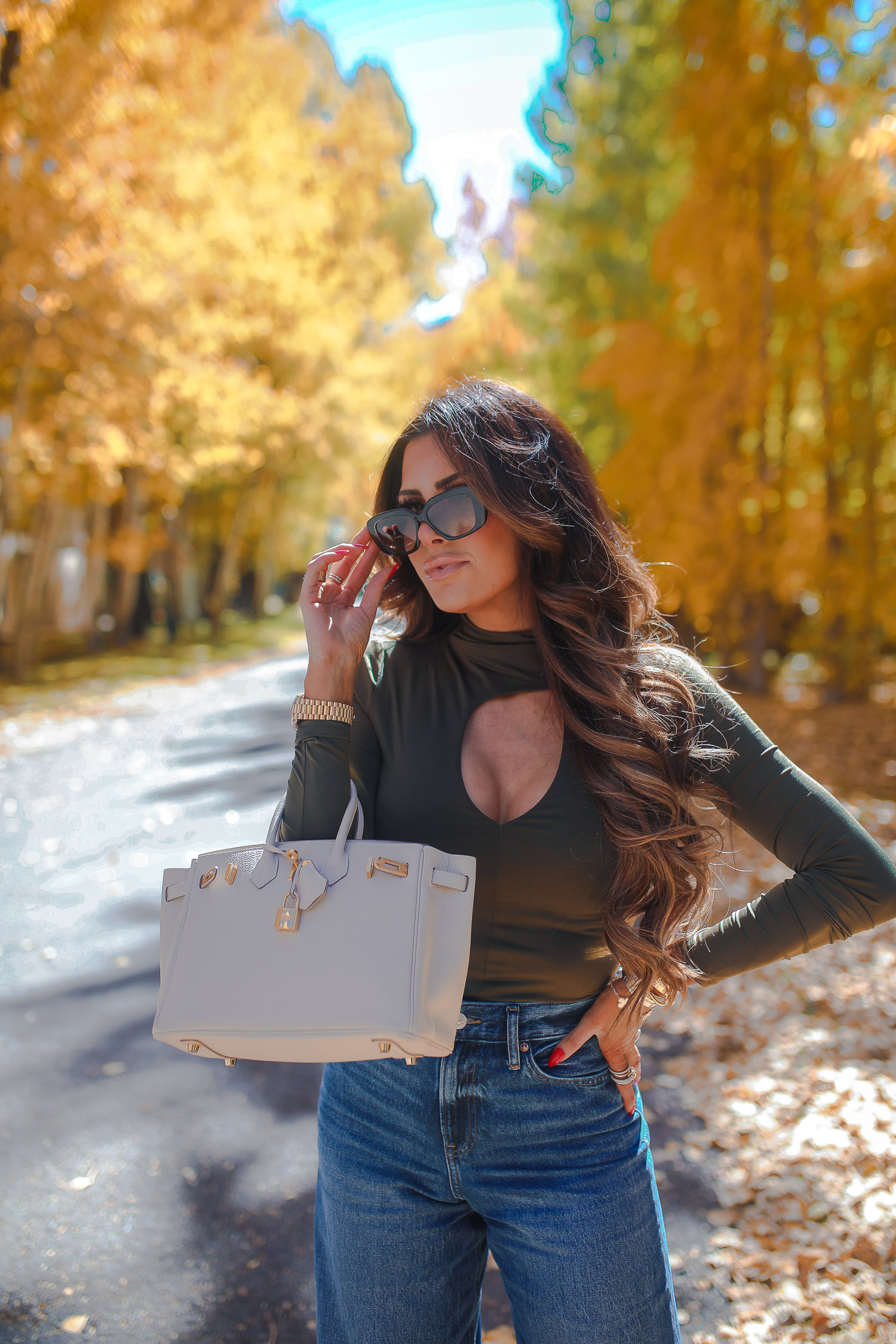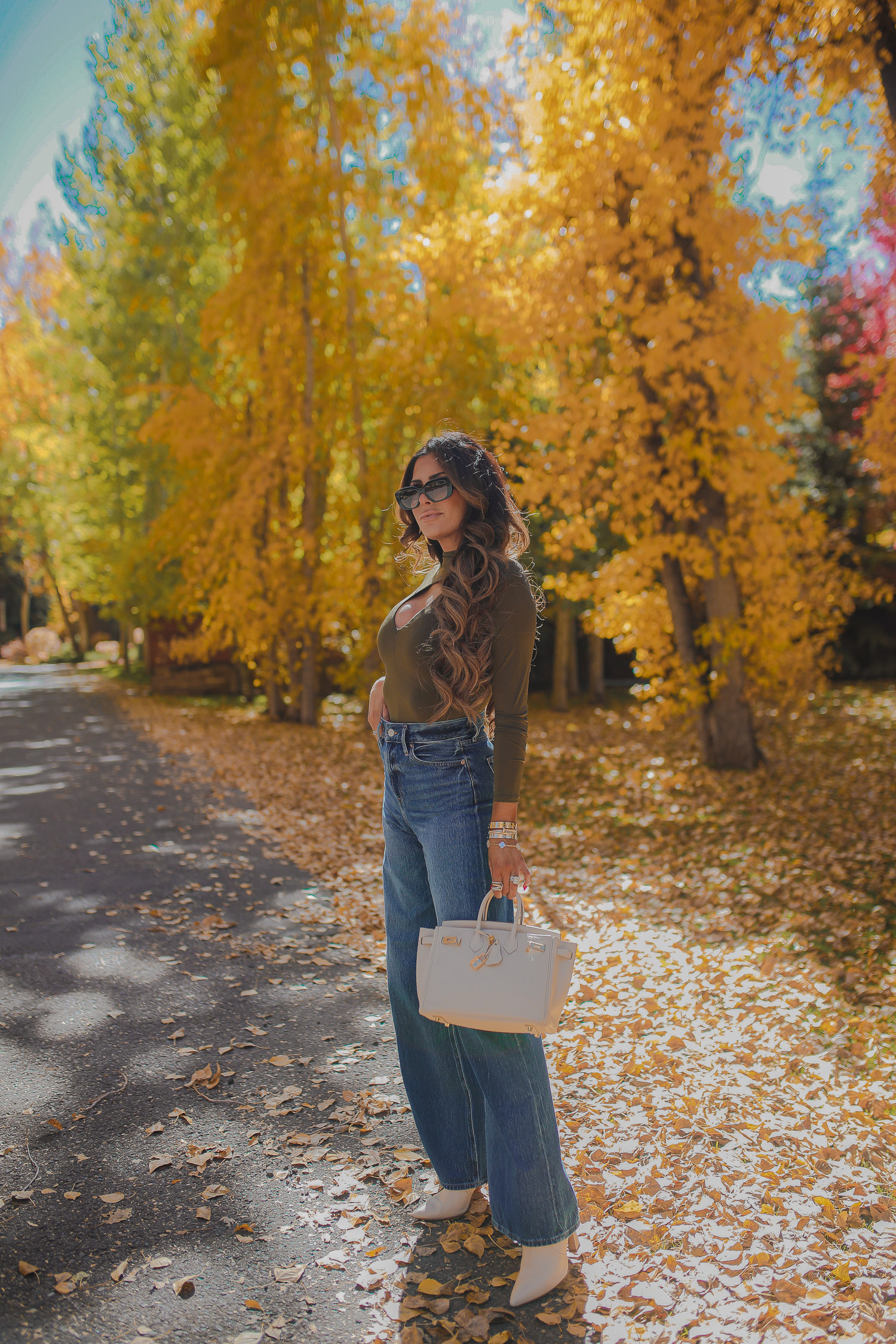 OUTFIT DETAILS
GREEN SWEATER W/GOLD BUTTON DETAIL: Express c/o [wearing size XS- runs SMALL so size up!] 30% off today!  \\ CUTOUT BODYSUIT: Express c/o [wearing size XS- runs TTS] 30% off today! | JEANS: Express c/o [wearing size 2] BOGO 50% off today! | BOOTIES: similar HERE | HANDBAG: Hermes Birkin [similar option HERE] | SUNGLASSES: Celine [similar option HERE] | EARRINGS: Louis Vuitton [similar option HERE] | WATCH: Rolex | BRACELETS: Cartier [similar options HERE & HERE] | MOTHER OF PEARL BRACELET: Van Cleef & Arpels [similar option HERE] | STACKED RING: Express | INDEX FINGER RING: Express

Ahh! Good morning from beautiful ASPEN, COLORADO! I can't even believe how stunning it is here right now – it is just gorgeous. We come to shoot here every fall – in fact since probably 2015?!?! But this year is probably one of the best times as far as peak foliage! The leaves are falling as we are shooting and they are neon yellow and stunning. We brought Bobo & Coco with us so that we can sneak out of the house and shoot outfits which is so nice. Make sure you are watching my Instagram stories [@emilyanngemma] each day because I'm showing a lot of really beautiful scenery and fall outfits there!
This outfit with both tops was something I ordered specifically for this trip actually. I got the green sweater with gold buttons in black as well but it didn't make it to my home in time – it shipped separately darn it. But that is okay bc this green one is so striking. The sweater looks SO much like a $2,000 Balmain sweater but it is on sale this weekend for $75. In fact, most of my outfit is on sale this weekend. Consider your self warned!! The cute cutout bodysuit is so flattering and looks very $$$ Revolve but it is also on sale 30% off- it comes in a few different colors, too. I'll link a few other favorites I have my eye on while they're on sale below!

PS. If you love the wide leg jean trend- check out THIS blog post bc these are some of my favorites. The pair I am wearing here are SO fun and have a slight JNCO vibe but its a bit more tame and chic! 😉
Thanks to Express for sponsoring today's post.