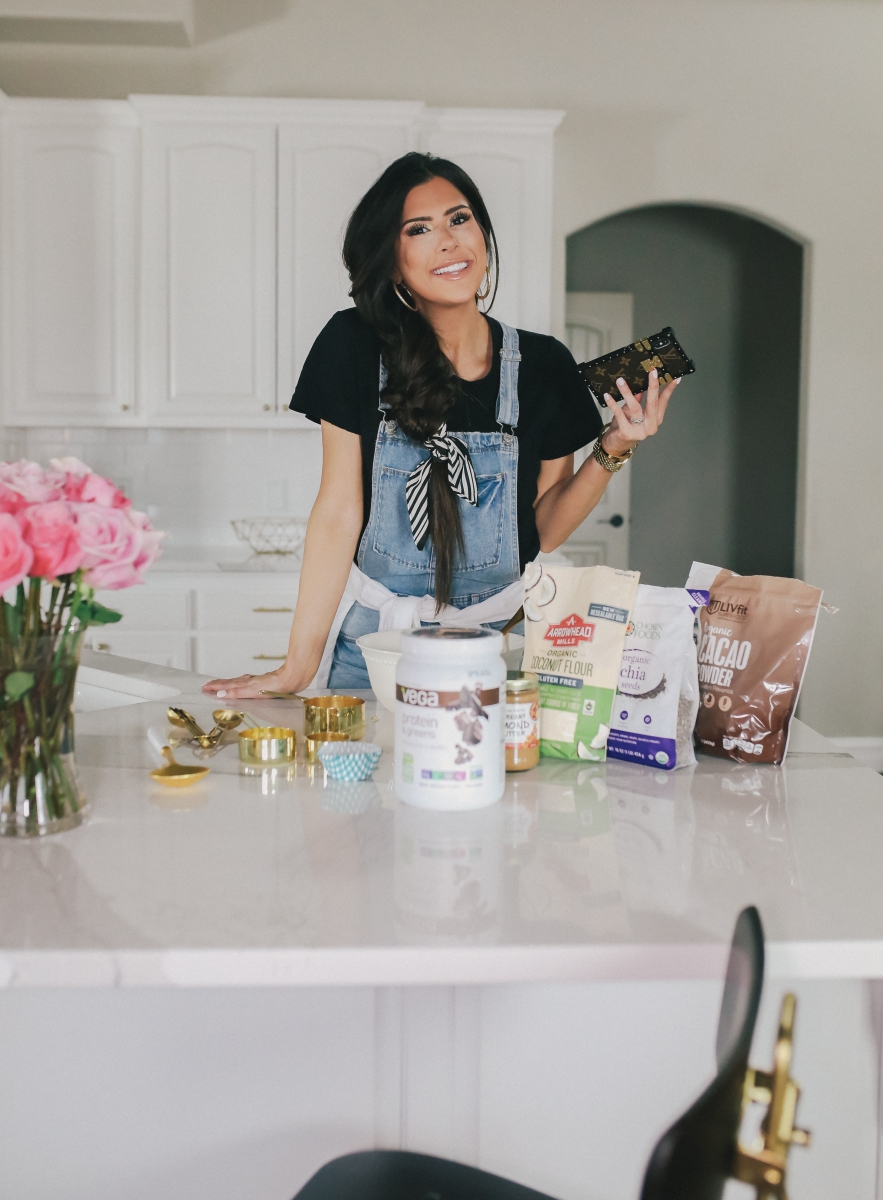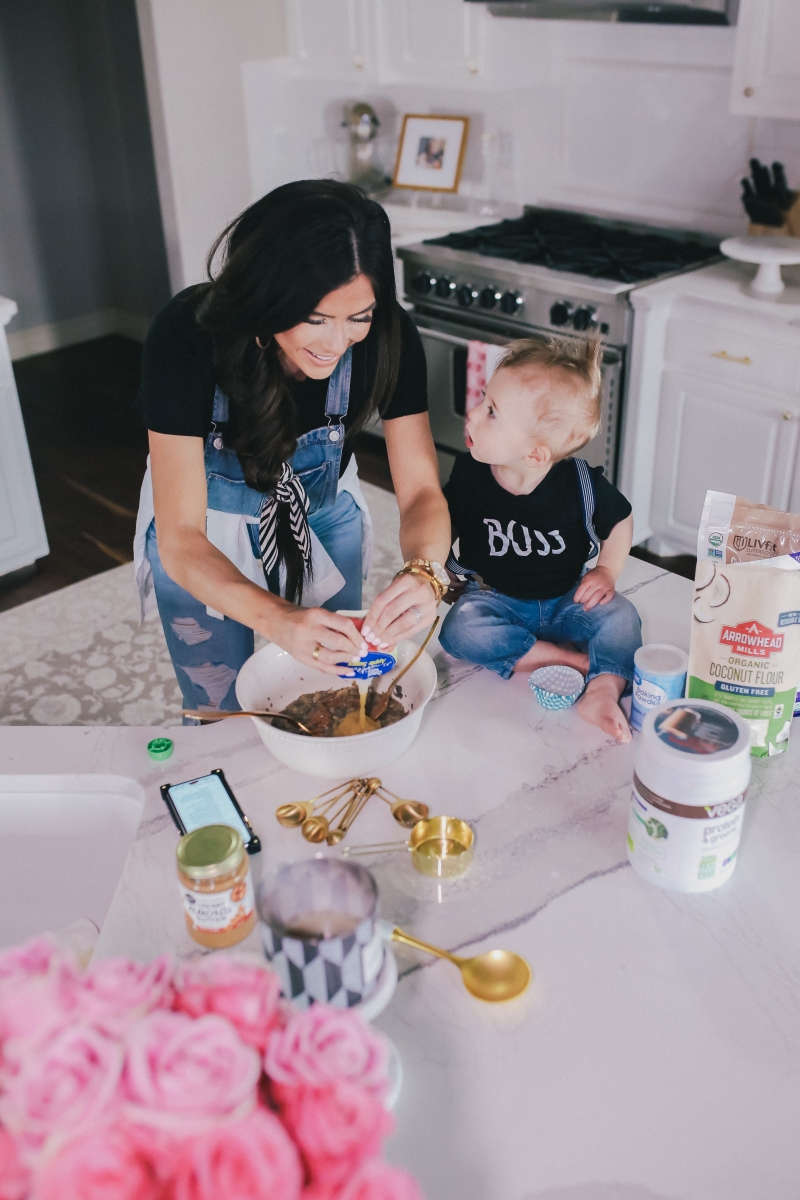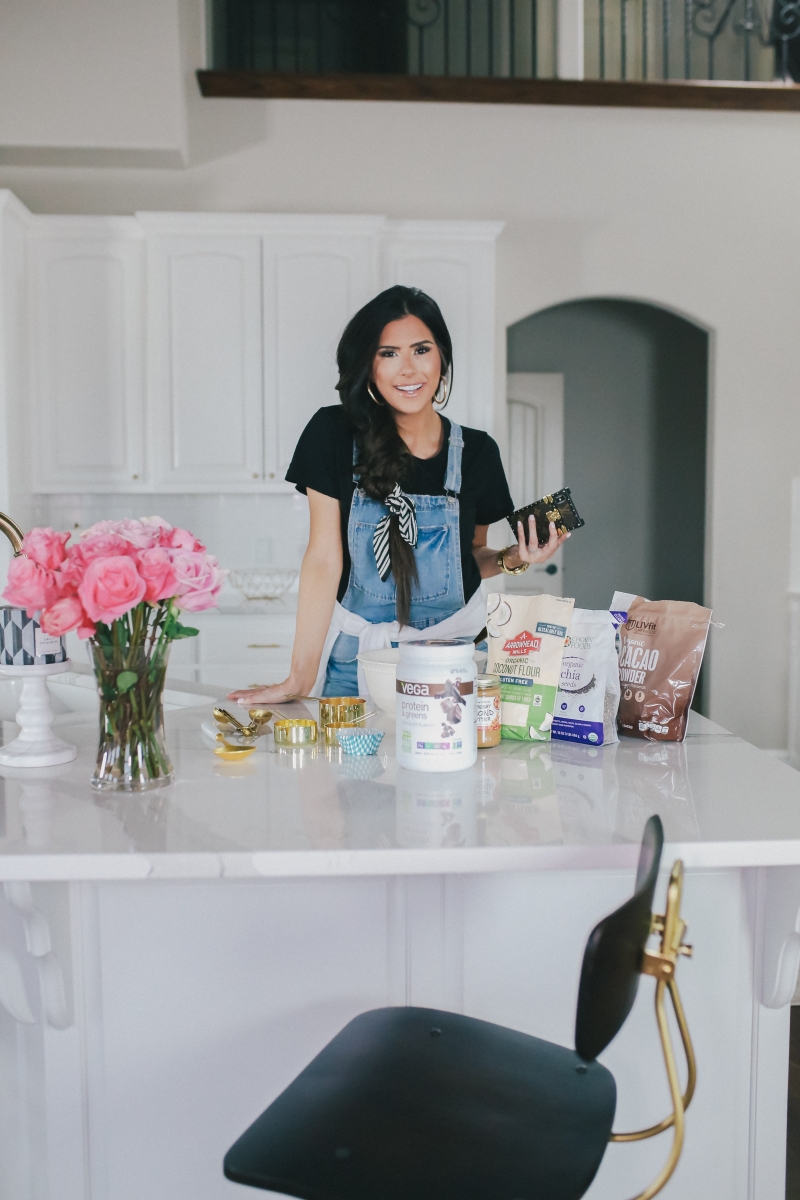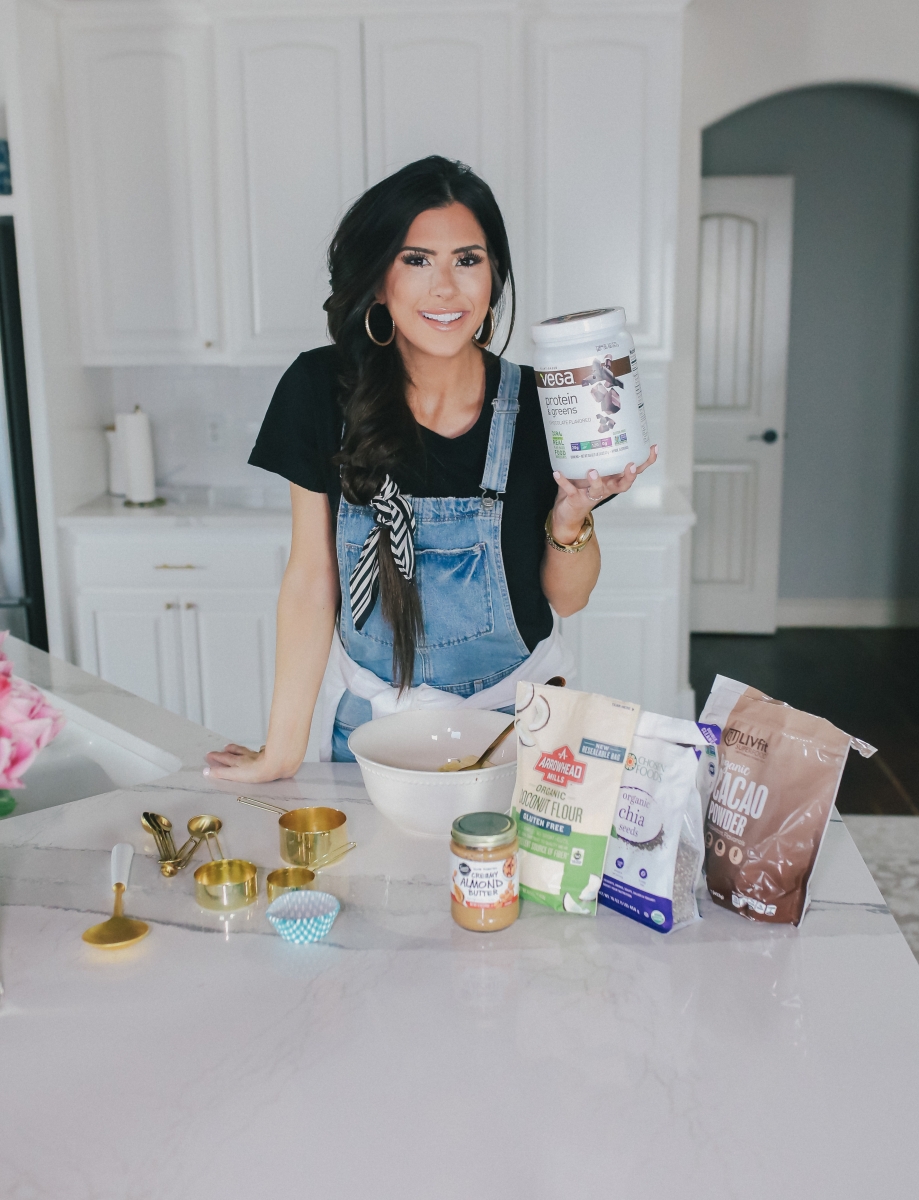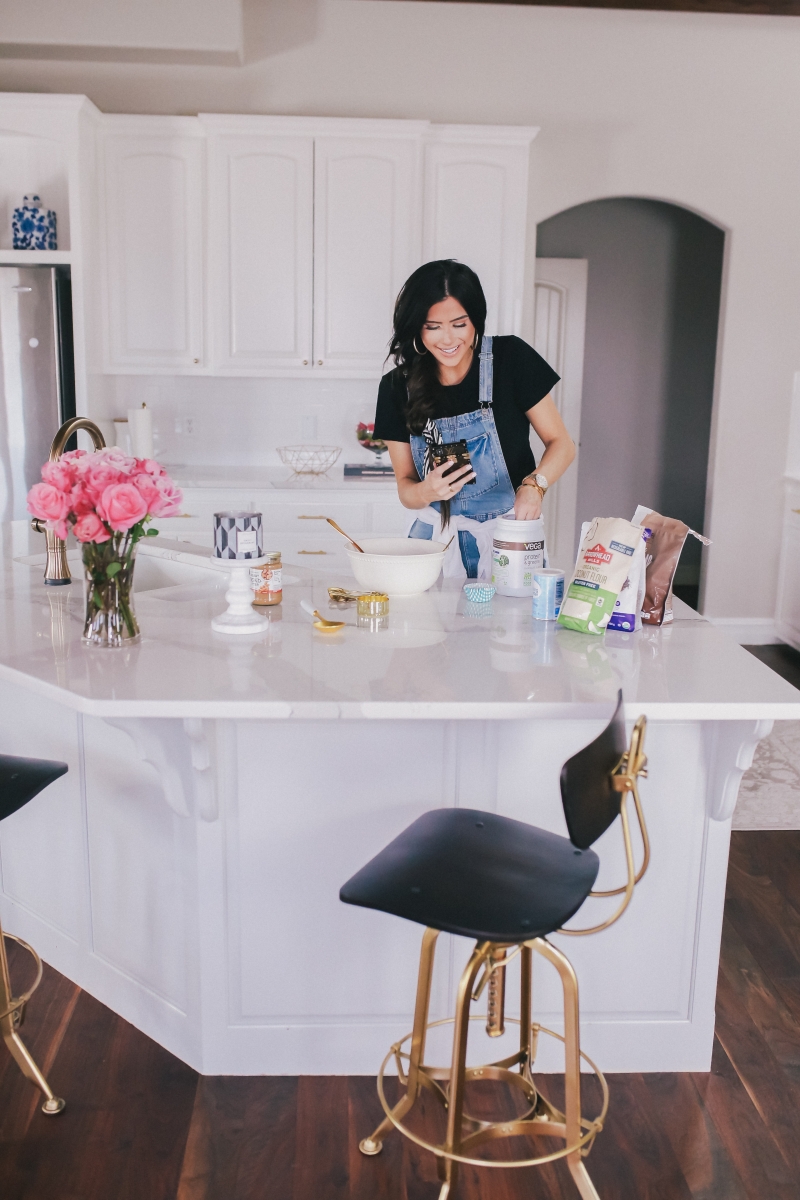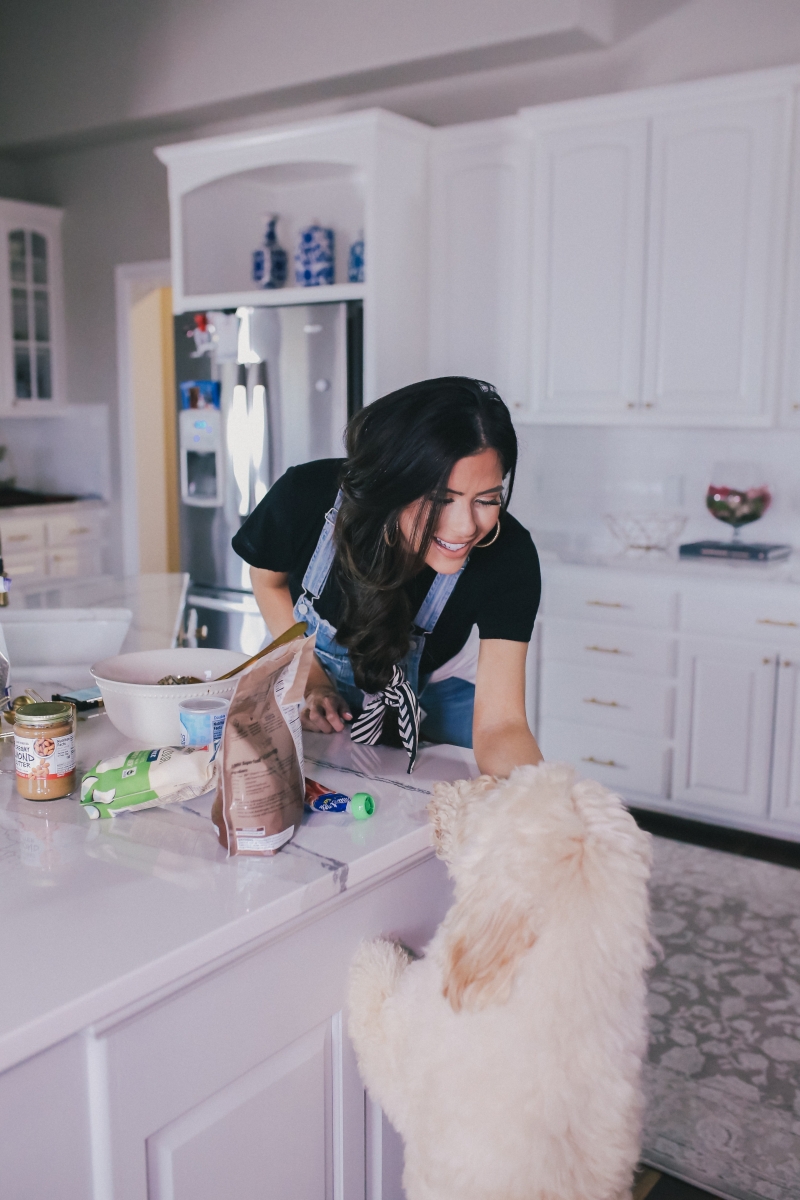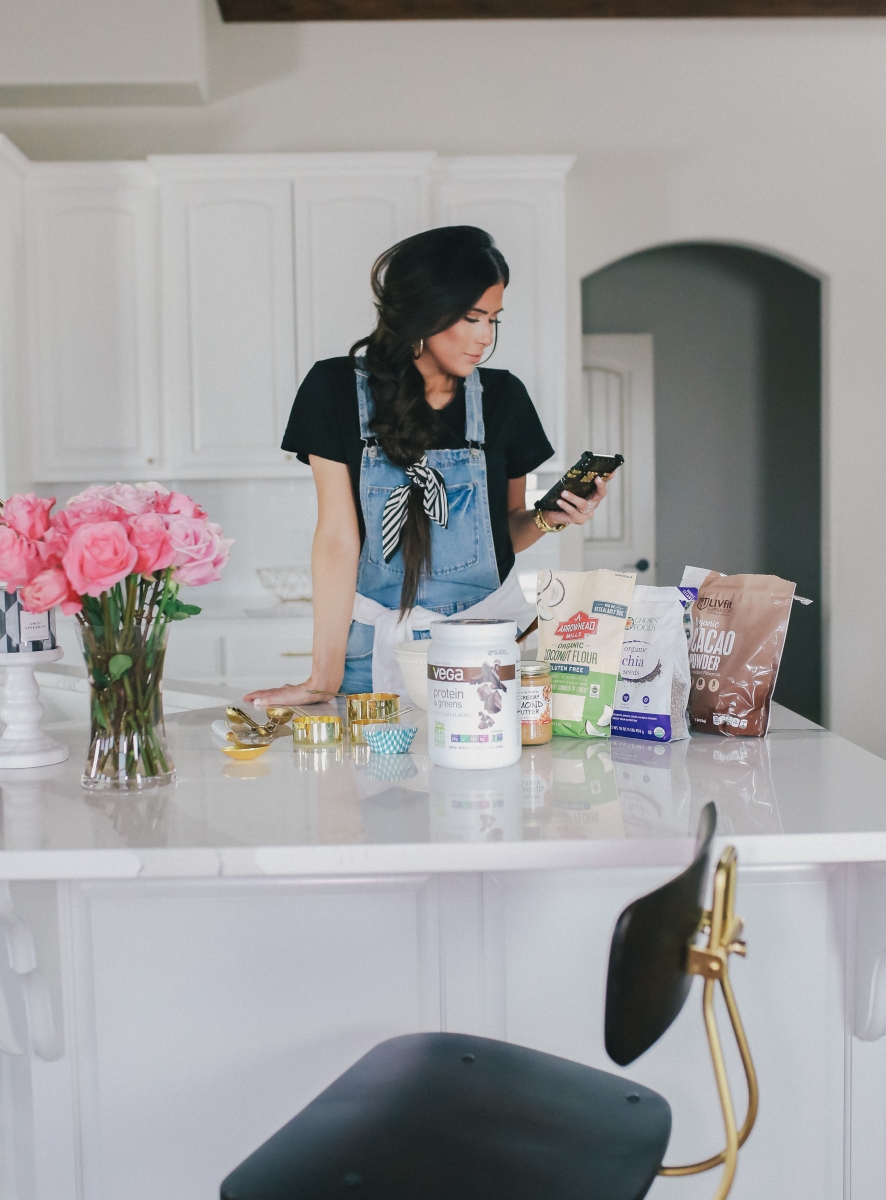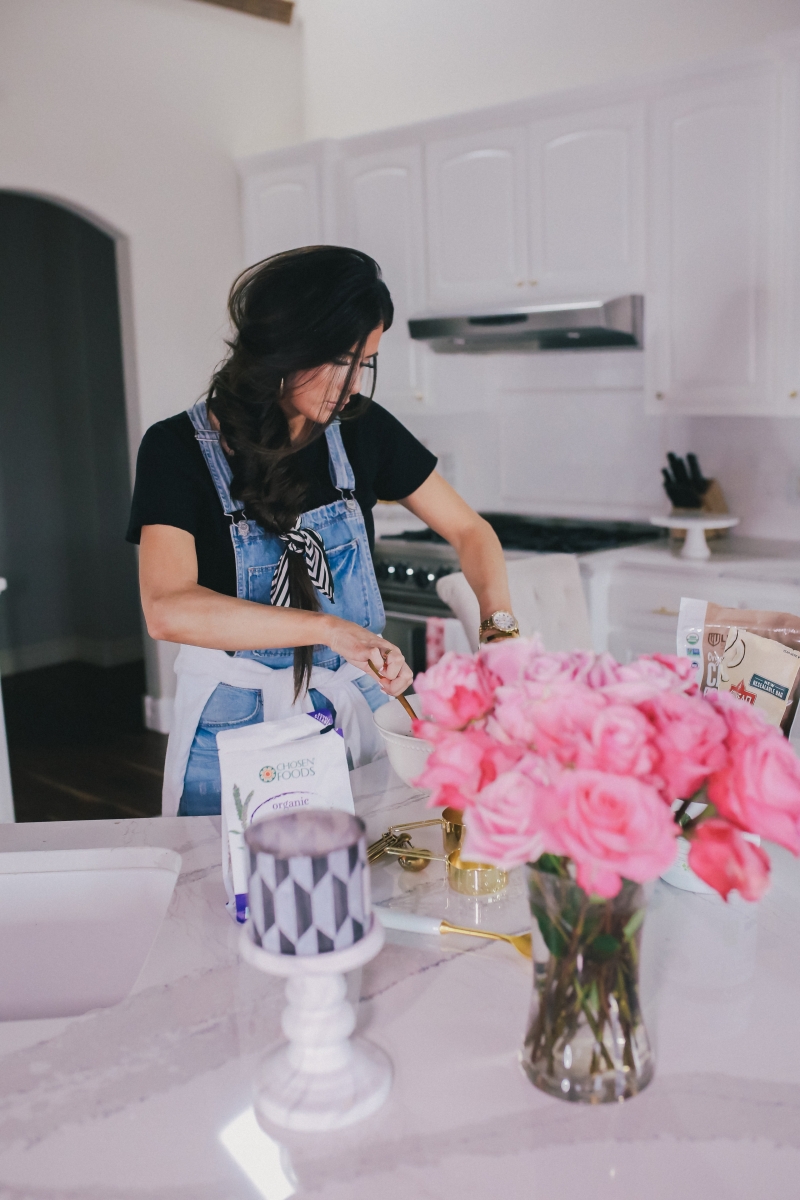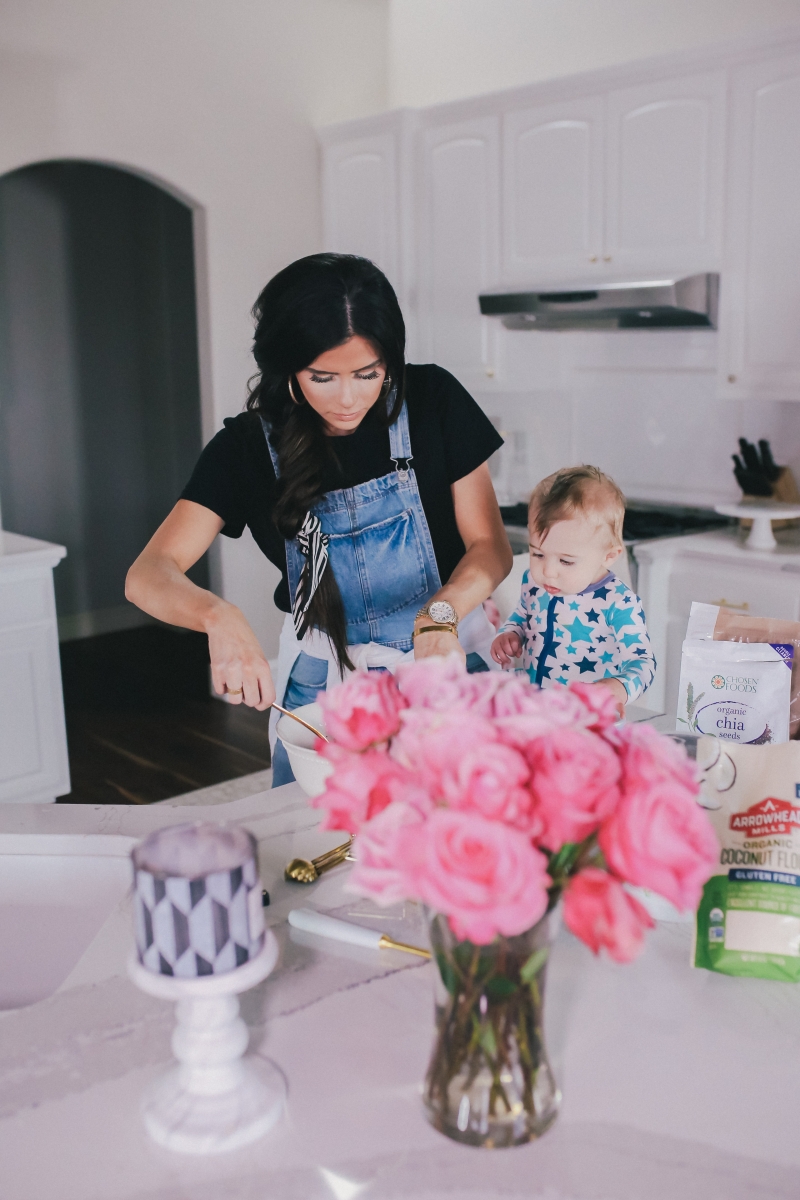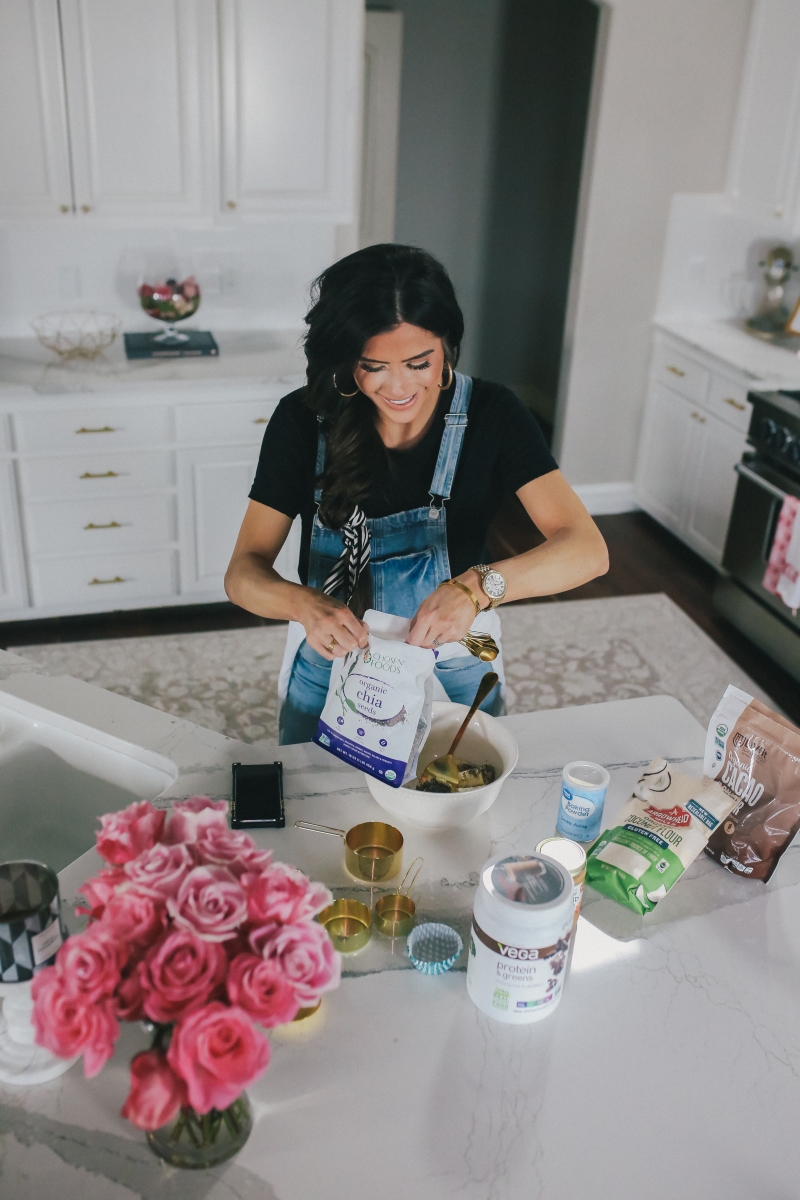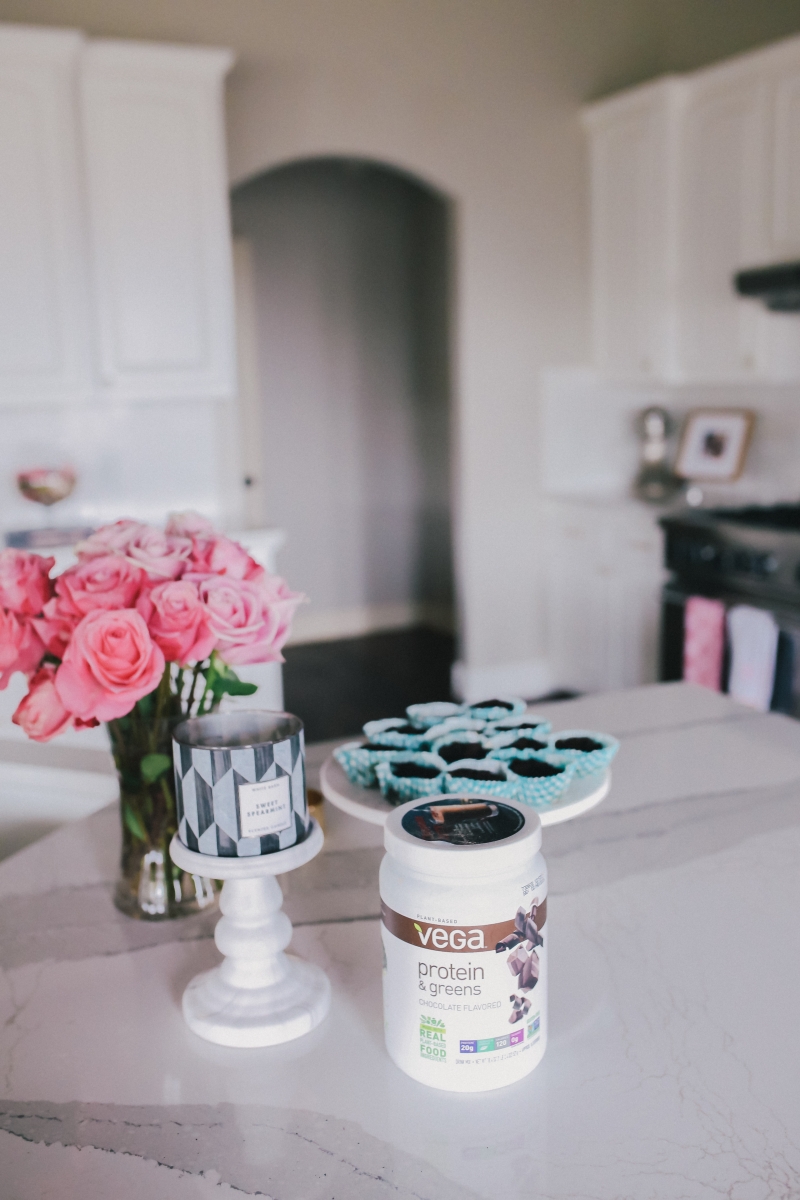 I posted last Sunday on my IG-Story all about my rather exciting Wal-Mart trip after church… the one where I had an almost one year old in the cart + a TON of groceries and it started storming [raining cats and dogs]! Well, we got home (dry!) and I went ahead and started making our favorite chili AND chocolate protein muffins. I mentioned that on my story had several e-mails asking if I could do a post SOO here we have it!
It's been dark and rainy here in Tulsa all week so the photos are a little dark but the recipe is what is so important! First of all, I have a serious sweet tooth and I loooove muffins [blueberry] but I also love chocolate.  The bad part is that muffins are just so stinking high in calories though since they are full of sugar and don't do anything good for you! I randomly found this recipe online and thought I'd give it a try and I was rather pleased with how they turned out. They aren't like eating a Reese's Cup Egg [lol, my Easter fave!] but they are super good if you are trying to eat clean and really need a sweet snack. OR, if you are like me and can only eat on-the-go types of things for breakfast. In the mornings I am usually playing with Luke while simultaneously working so I rarely get the time to make a healthy breakfast. It is nice to have these pre-made to eat or truly – snack on if I get a craving for sugar.
Before I share the ingredients – I have to shoutout this Vega Protein Powder – it is really good! I originally got it in a single serving pack from Wal-Mart once when I was into making shakes. I loved the way it tasted and I could use the protein so I went back for me – and eventually found this muffin recipe! The Vega Protein powder is plant-based protein, veggies, & greens – something that I need because I am not a huge veggie lover. :/ There are tons of other benefits as well but in general, the recipe is pretty clean and is good for you! [The items linked in pink are the exact item I picked up at Wal-Mart and used to make this recipe 2x this week!]
Instructions
In a large bowl, mash the bananas. Add the chia seeds and water, stir and allow to sit 2-3 minutes

Add the almond butter, applesauce, protein powder, cacao powder and tigernut flour (or coconut flour). Stir really well!

Add the baking powder + cacao nibs. Stir until completely combined.

Divide the mixture between 10 muffin liners.

Bake at 350F for 25 minutes. Pull out of the oven and allow to cool completely before enjoying.

[sh
Thanks to Wal-Mart for sponsoring todays post.