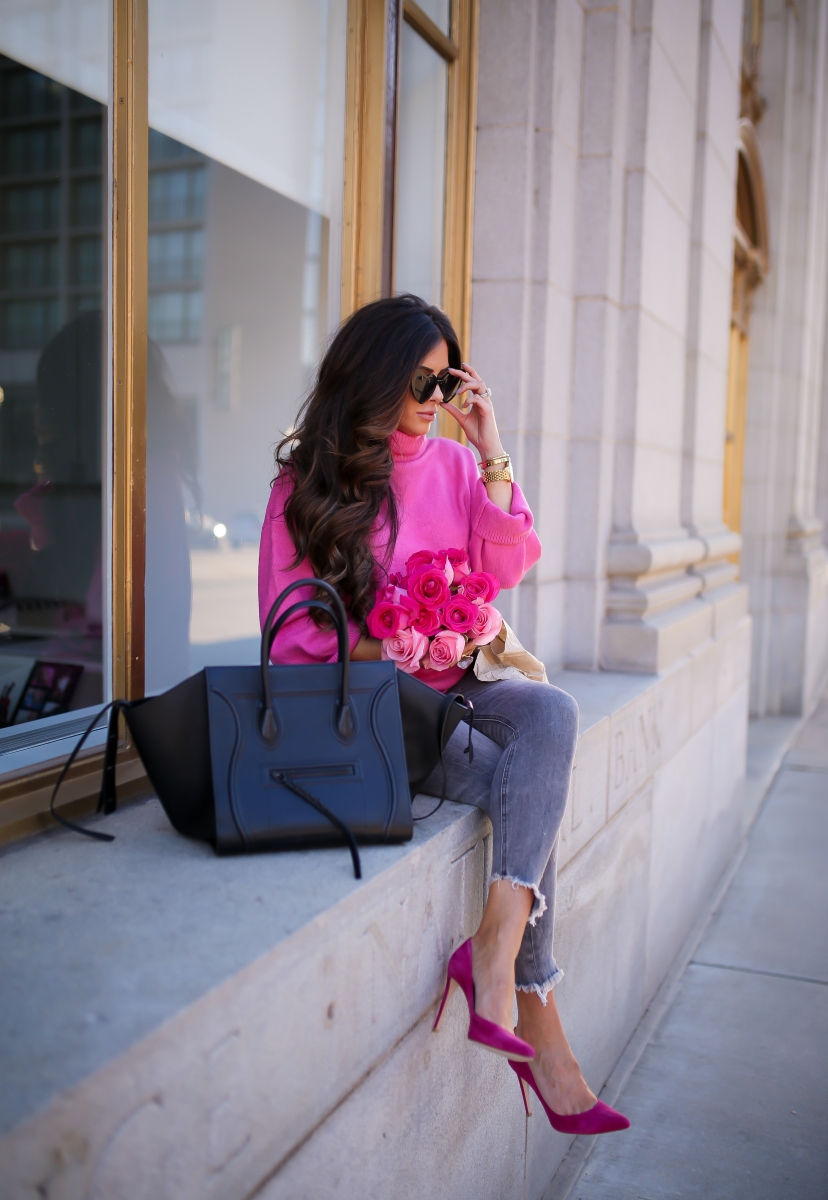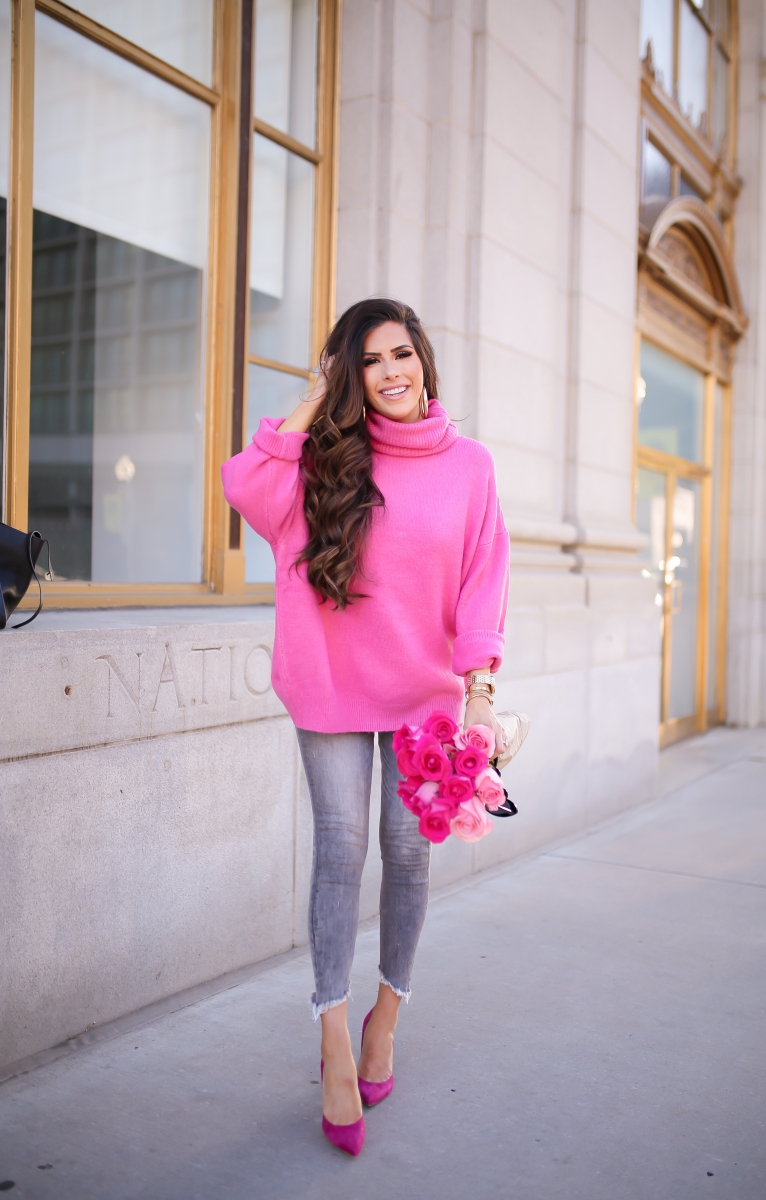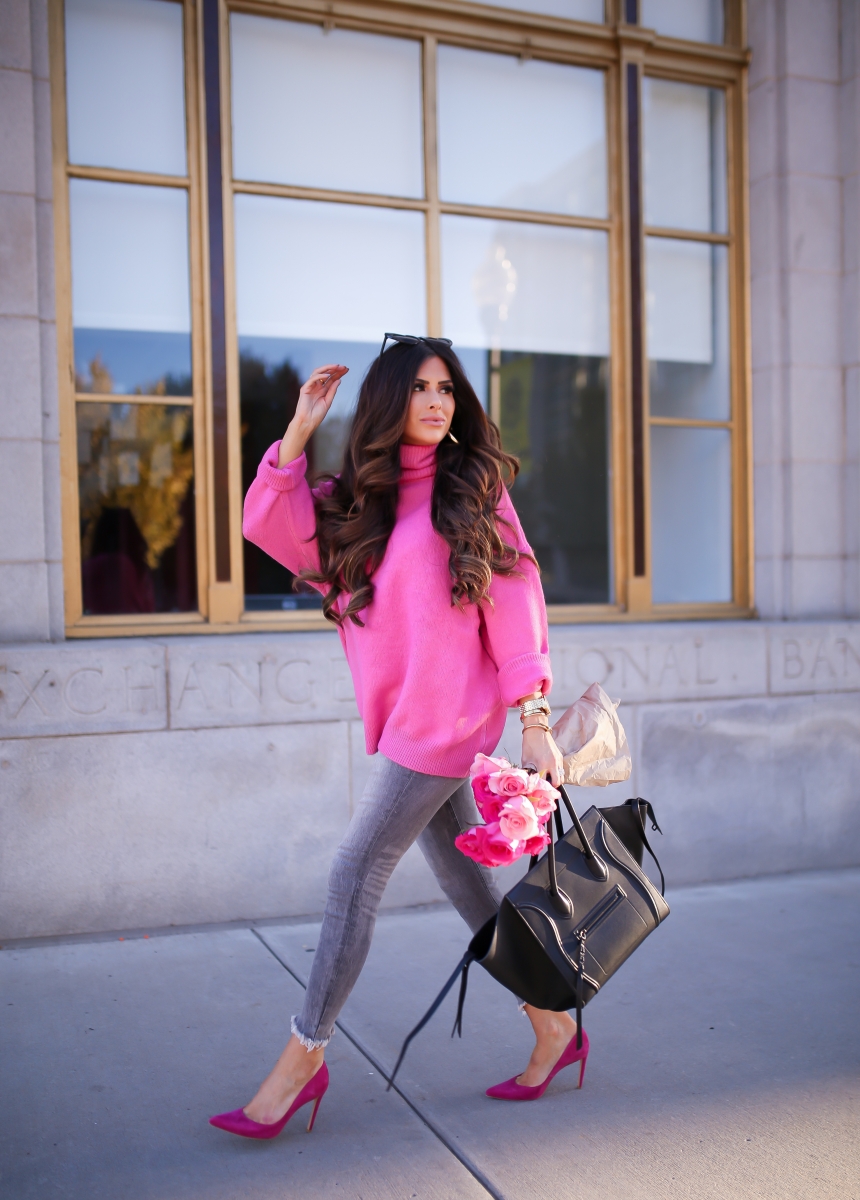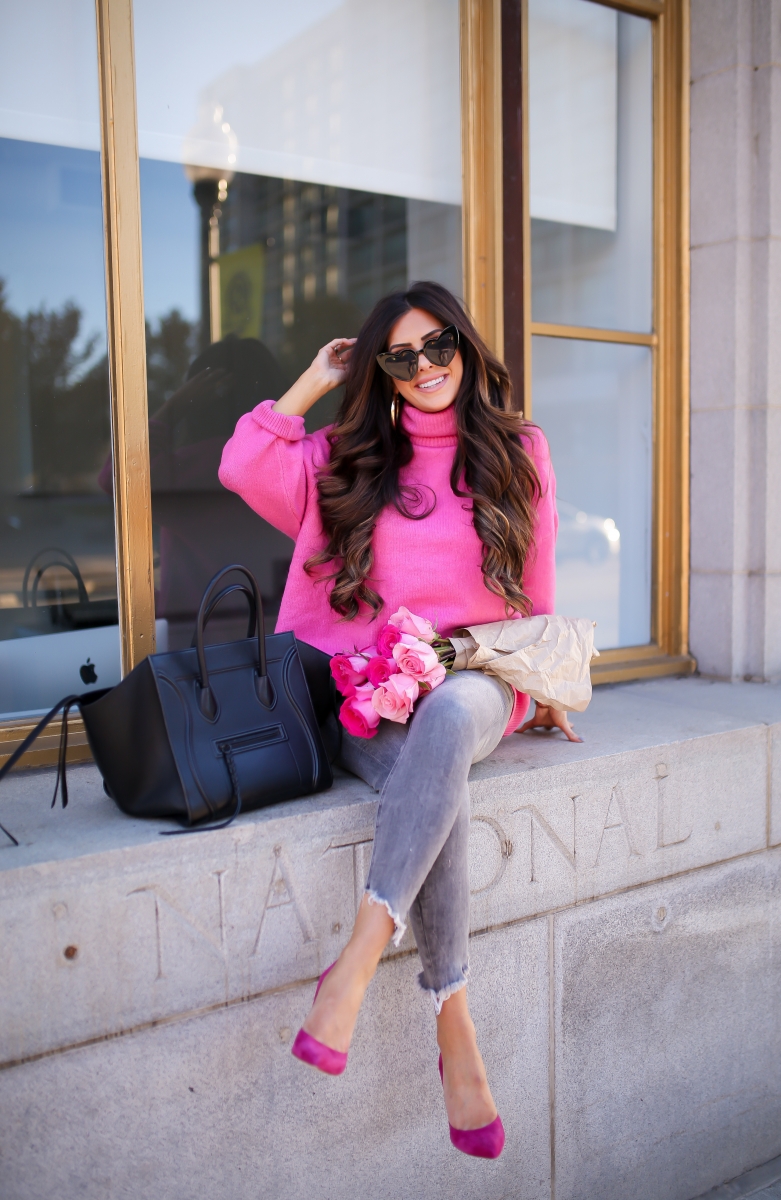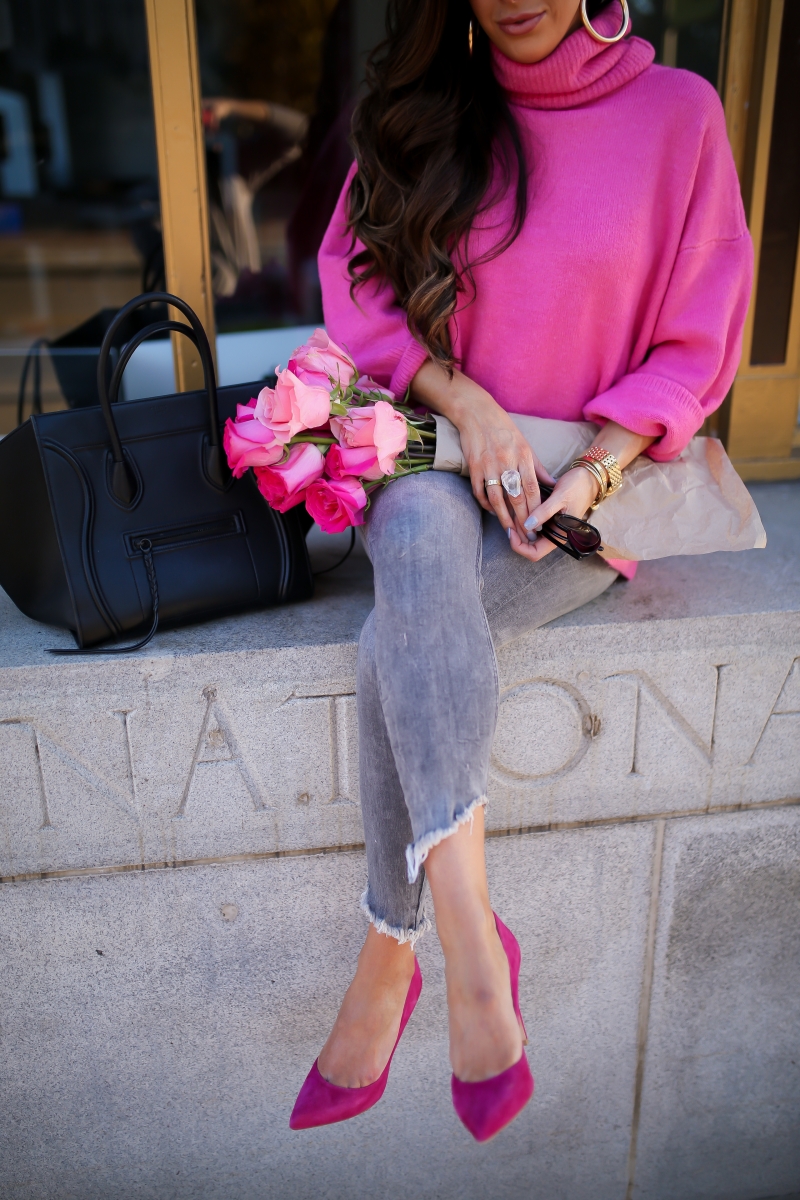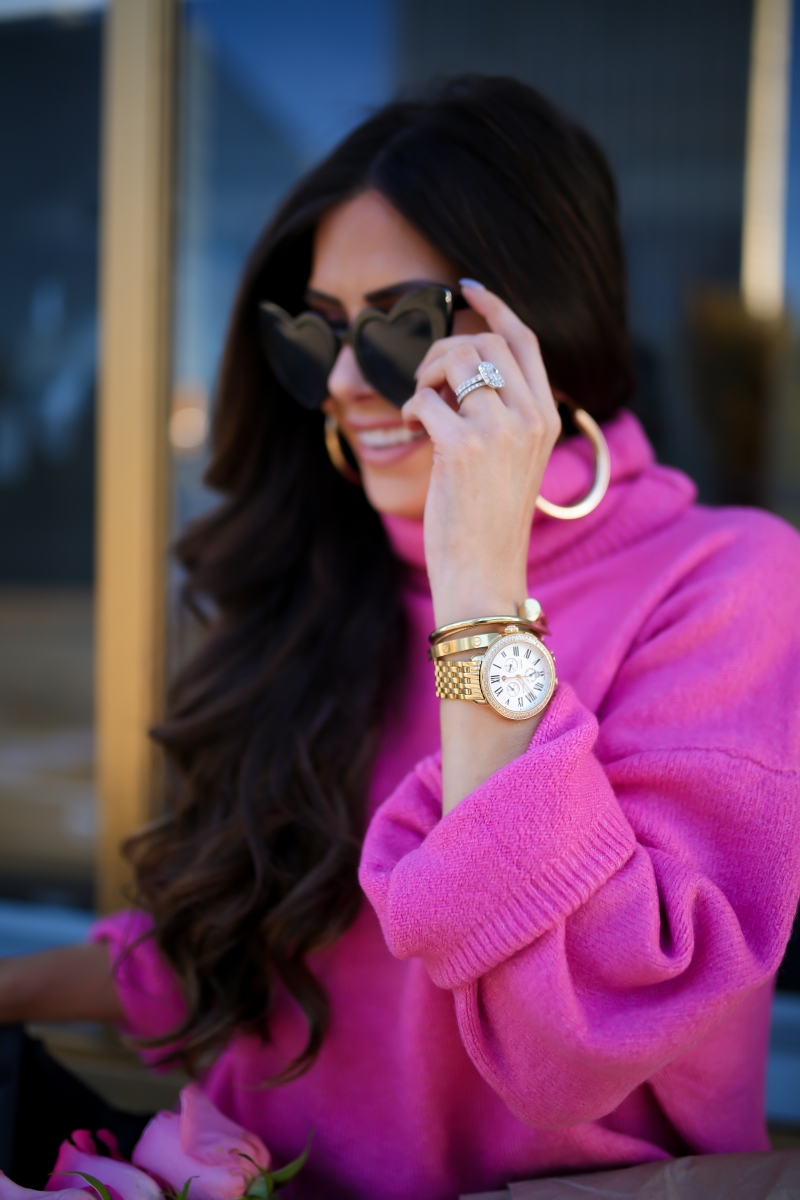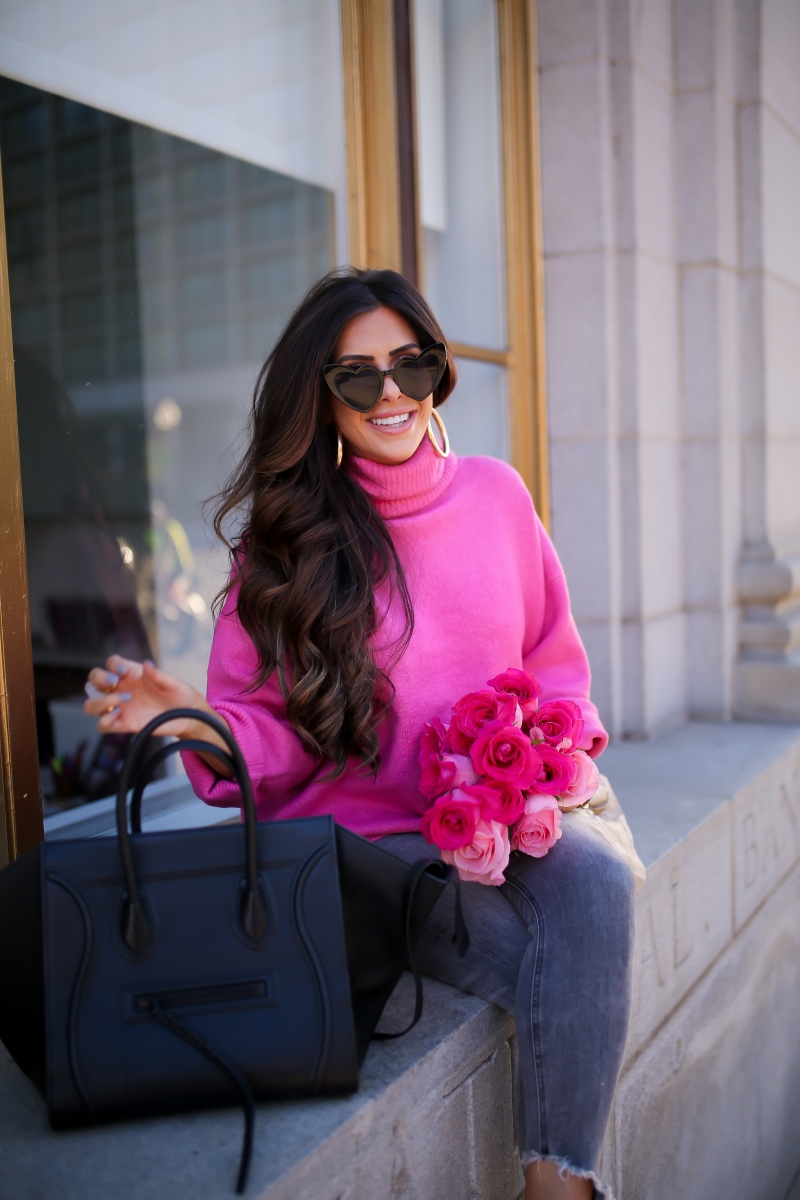 OUTFIT DETAILS
SWEATER: Topshop [runs large – it has an oversize fit!] | DENIM: old [similar style HERE] | PINK PUMPS: Stuart Weitzman [last seasons, almost identical style HERE] | HANDBAG: Celine [similiar look HERE by Tory Burch] | WATCH: Michele | EARRINGS: H&M [similar HERE] | RING: Alexander McQueen [similiar HERE & HERE] | SUNGLASSES: dupes for THESE by YSL
First of all,  I love neutral colors during the fall months but I am also loving vibrant, bright pops of color, like this turtleneck! [And I love THIS v-neck version too- its under $40!] Both are from Nordstrom, I go there frequently for apparel/beauty/kids clothing/mens/etc. – it is a one stop place for my crew! We don't have one in Oklahoma so we place many orders online as well.
Nordstrom has had a rewards program for years that I have taken advantage of because of the $20 notes BUT they are changing it up a little bit. It is now called Nordy Club and it is much more personalized and the points/notes will be better better. I've always taken advantage of the early access to premium services and experiences which will still remain a perk of being in the Nordy Club. It is free to join and simple, thank goodness! Additionally, you can use the Nordstrom app and continue tracking your Notes/benefits there as well. [Just FYI: to be a a member of Nordy Club you have spent between $0 – $500, Insider status is $500+, Influencer is $2,000+, & Ambassador is $5,000+.]
I partnered with Nordstrom for this post because I had many people inquire about how I was shopping the #NSALE early back in July and that is one of the perks. We use Nordstrom to purchase a lot of items so that we acquire points and get the extra perks & notes so I wanted to share!
Hope you all are having a good week so far- it got kind of dark and rainy here so I am staying in and working- and then making some chili and playing with Luke!

Thanks to Nordstrom for sponsoring todays post.