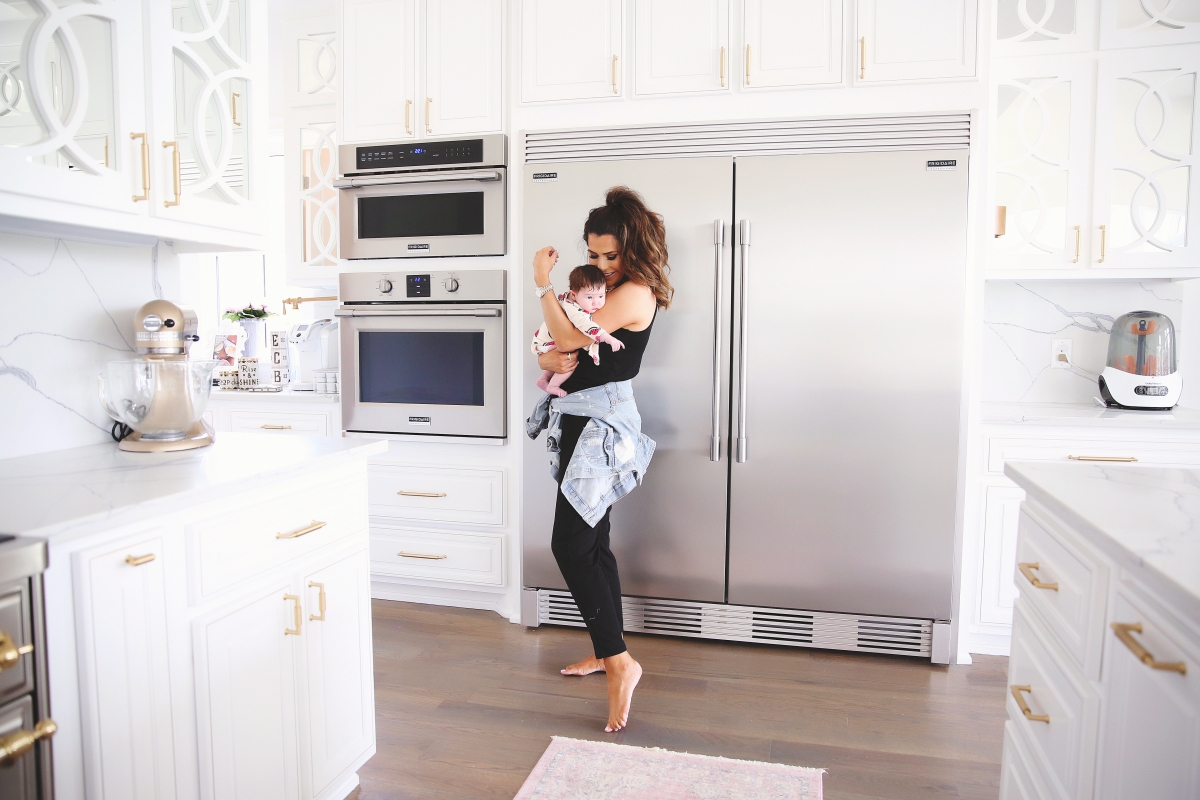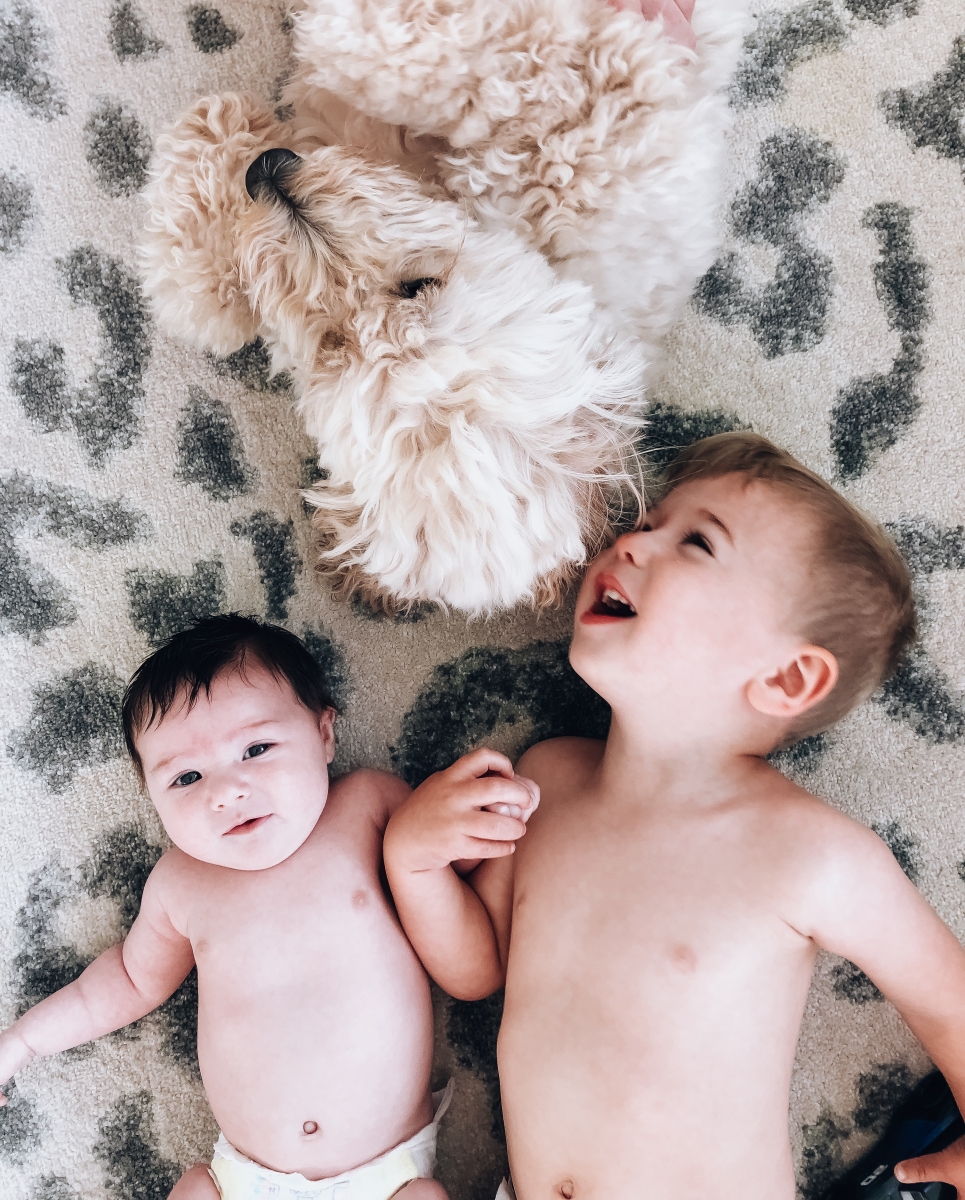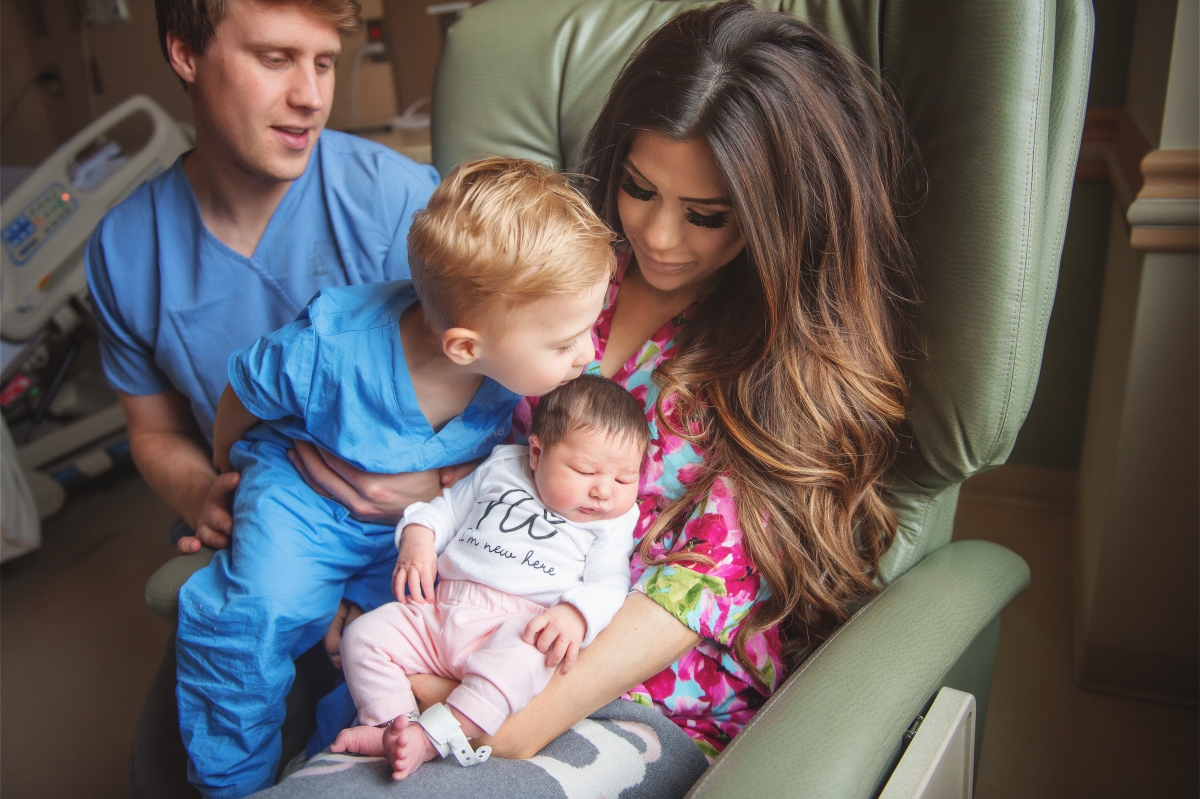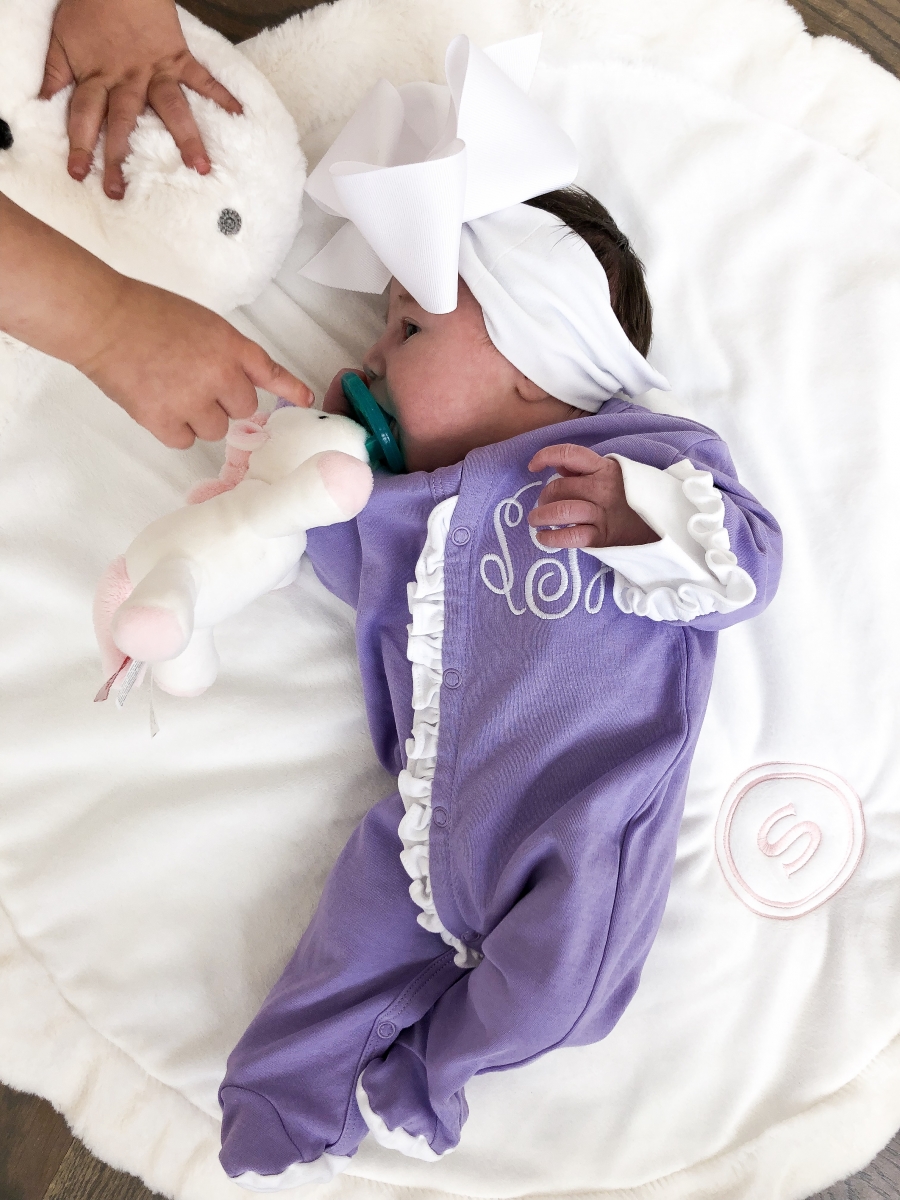 Baby Registries… just the idea of them stresses me out. ? Especially for those who are expecting their first baby and really don't know what is necessary or what is just 'fluff', ya know?!
I wrote a baby must-have post last summer once Luke was 14 months old and I felt like that was the best time to really cover what the tried and true 'must-haves' were for a baby's first year! Since you really never know until you've 'been there, done that'. We are fortunate to get a lot of good baby items in PR and test/try random things we would typically not buy. I am always trying to share the really good discoveries over on my IG stories just FYI! And I usually recap them in a blog or LTK post!
Anyway, Sophia is nearly 12 weeks old [this Tuesday] & I've had a lot of people ask about baby items and I hate to repeat content BUT I thought it would be a good idea to share some baby registry must-haves that are often forgotten! I never registered anywhere with Sophie – I just kind of lived on the edge, haha! Between work + building new house + moving + toddler — we were just constantly busy and I kept telling myself 'oh I have everything!'. But I didn't. Yes, we had diapers and wipes which were the #1 of course — but when I came home from the hospital and my milk came in I was literally in SO much pain and had to send John to Wal-Mart a couple of times in a single day to pick things up for me!  SO, that being said, make sure you register or pick up nursing items, too! I'll add a collage below of some items that we have really loved or would recommend. All can be found at Wal-Mart, just FYI! You can do your baby registry with Wal-Mart HERE. Wal-Mart has carseats, strollers, formula, nursing goods, bathing items, etc. They seriously have everything. Also, they've made it easy for a new mom with pre-populated items, personalized lists, etc. You can also choose age ranges, like 0-6mo to search for the items necessary for a baby at that age!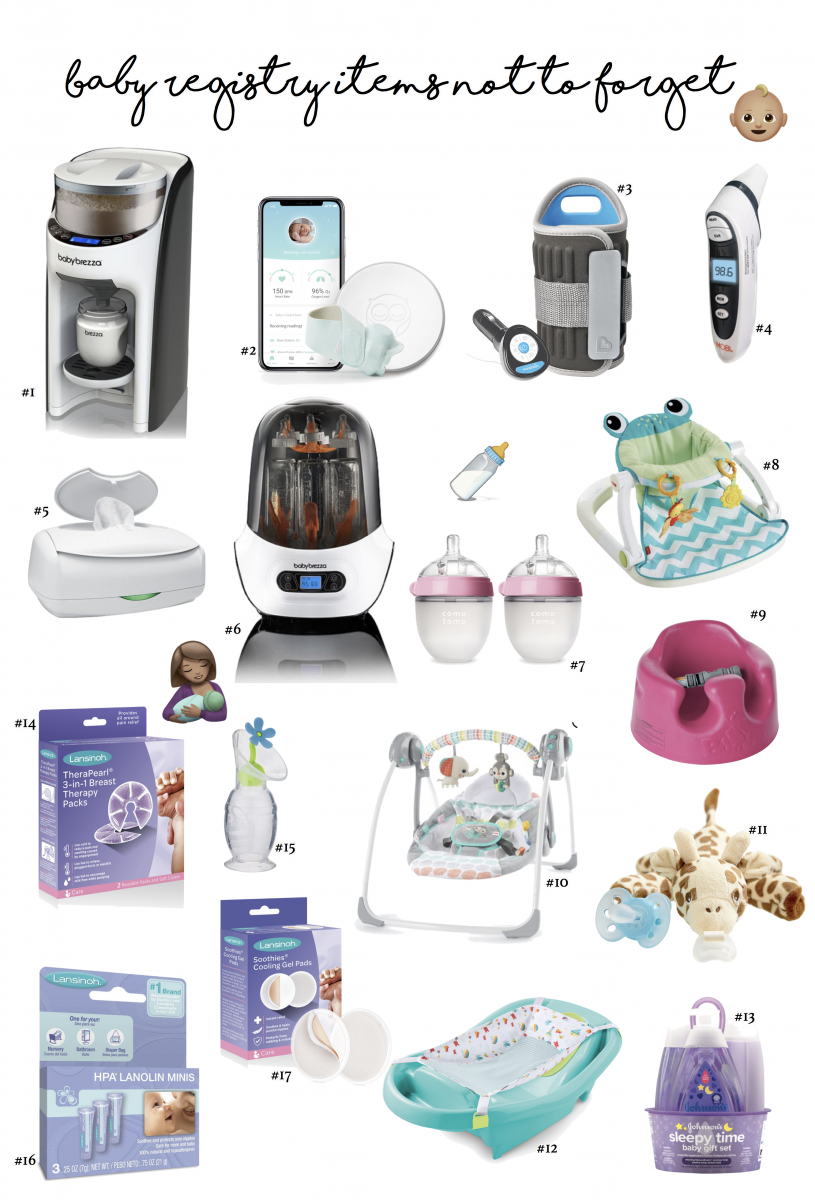 #1  BABY BREZZA || We have this and absolutely LOVE it. Once Sophia started eating more, I couldn't keep up my milk production. That + my work schedule, made it really hard so I started supplementing. It was so nice to have this because it is essentially a Keurig for formula. It is nice & warm and you can pick the ounces you need made. It just takes a few seconds to make it and it is very user friendly. [c/o Baby Brezza]
#2 OWLET || The Owlet team sent this to us when we had Luke and it really gives you peace of mind as a new mom or just a parent in general. We didn't use it with Sophia because a friend in my hometown had a baby with heart problems so we sent it to her. Her baby was born with some issues and she told me this was a life savor for her and her husband!
#3 TRAVEL BOTTLE WARMER || I know a lot of parents are not traveling with little babies – but many do so I wanted to share this! This is amazing if you are parents on the go!
#4 EAR THERMOMETER || We have like 4 of these! We keep them all over our house.
#5 WIPE WARMER || John teases me because I prefer to use warm wipes on babies! Babies like to be warm and snuggled so the idea of a cold wipe makes me want to cry! We just re-used ours from Luke for Sophia! This is the exact one we used and it is great quality.
#6 BABY BREZZA DRYER + STERILIZER || The BB team sent us this and WE LOVE IT. It sterilizes AND dries. BAM. DONE! No more sitting things around waiting for them to dry! Highly recommend this!
#7 COMO TOMO BOTTLES || These are all we use for Luke & for Sophia.
#8 FROG LOUNGER || This thing… ?? We swore by this with Luke and go another for Sophie.
#9 BUMBO SEAT || Similar to the frog lounger – these are just really handy if you need a safe place for baby while you make a bottle or warm up food or something.
#10 BABY SWING
#11 PACI + ANIMAL || We use these for Sophia – but not with Luke. The animal is actually handy because it helps the Paci stay in their mouth when they are little and can't quite use their hands!
#12 BABY BATH
#13 BABY BATH SLEEPY TIME SET || I love this lotion – the smell is so good! We also use another brand but if you want to stick to a budget this is a great option.
#14 BREAST THERAPY PACKS || These saved me the first two weeks after my milk came in – these are a must!
#15 SILICONE PUMP || Another MUST if you are nursing. This will suction and catch milk from the opposite side you nurse on.. I seriously would pay $100 for this thing! I have cried over spilt breast milk so its nice when it leaks and this can catch it!
#16 LANOLIN || I keep these everywhere! They are a must for nursing.
#17 COOLING GEL PADS || I used these big time the first couple of weeks of nursing. I put them in the fridge and then put them in my bra in between nursing for relief.
---

Thanks to Wal-Mart for sponsoring todays post.