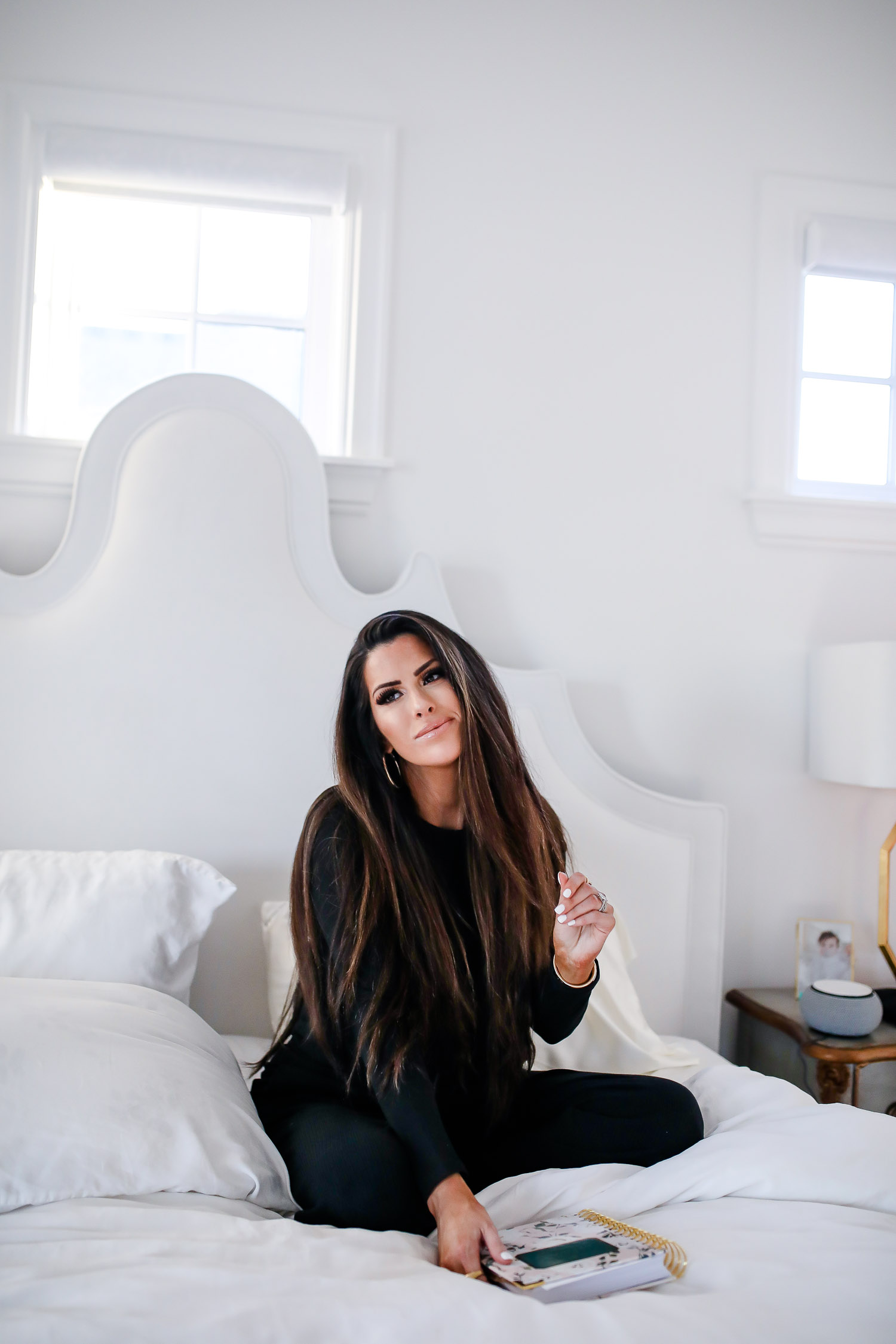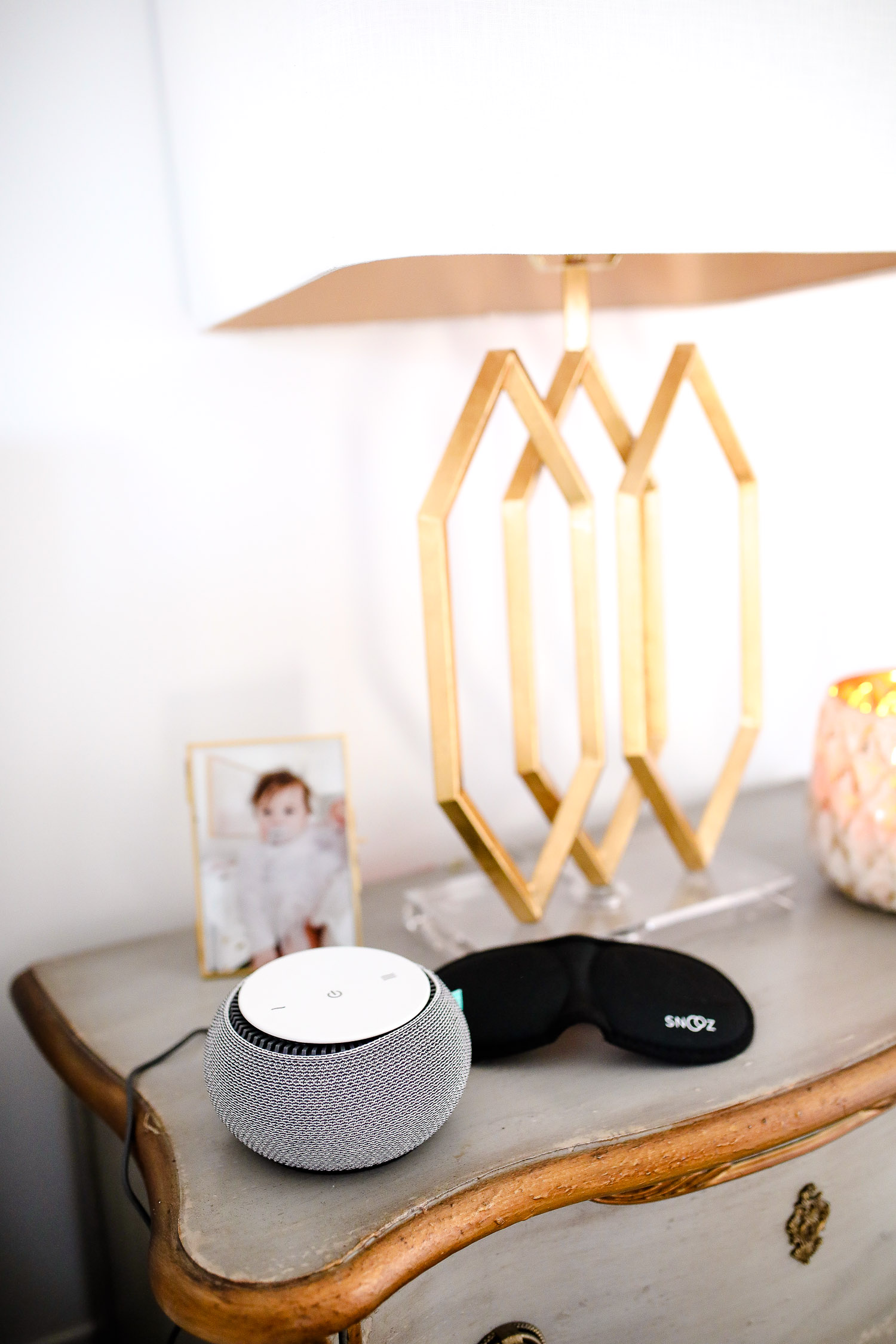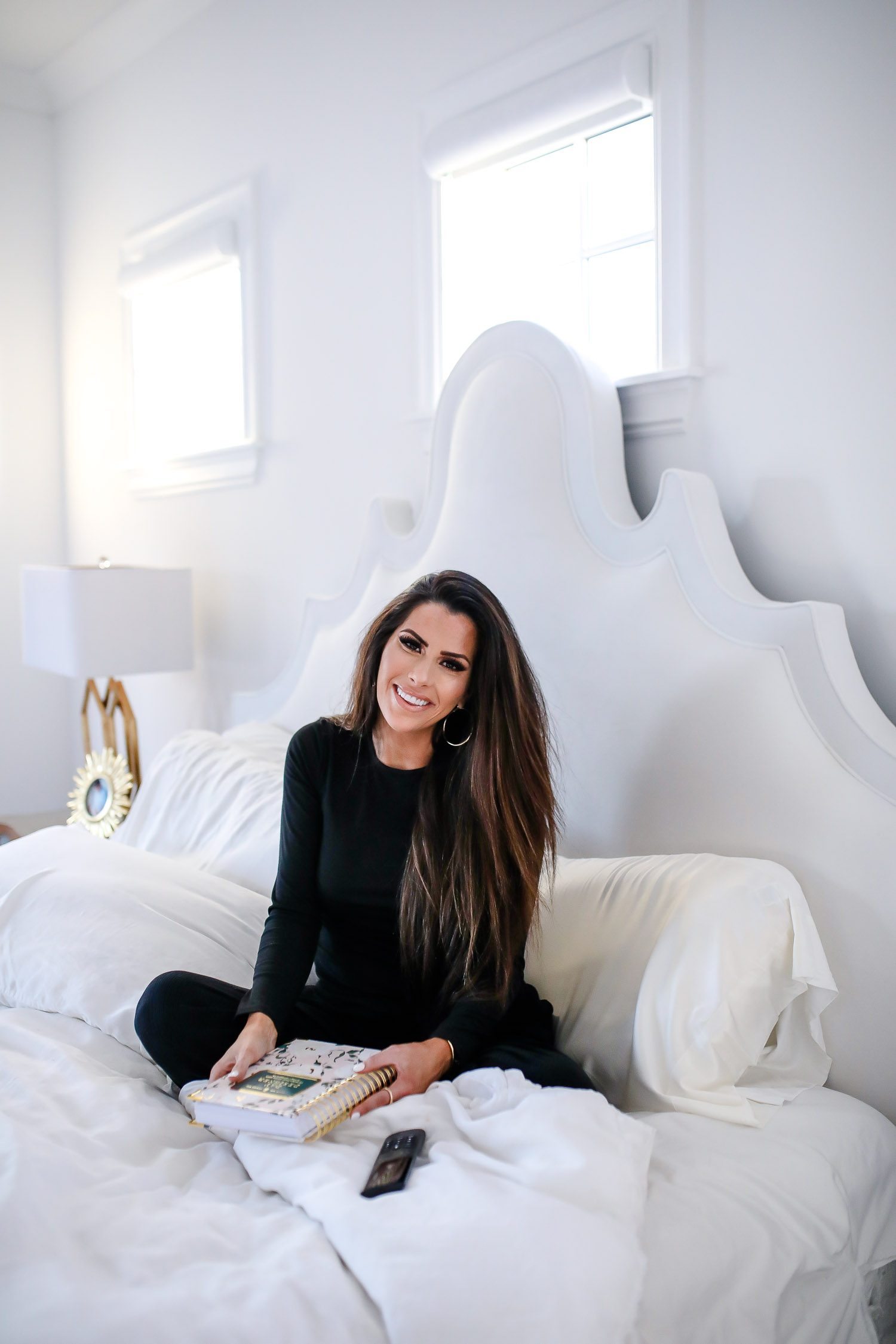 OUTFIT DETAILS
TOP: LETT c/o [wearing size small]  | PANTS: LETT c/o [wearing size medium]
Cozy Essentials
Okay, we have to chat about Verishop!!! I'm dying over here because I just discovered it a few weeks ago and it is a hidden gem. Initially I saw an ad on Facebook & was like "wait seriously – luxury site with free 1 day shipping?! Sounds too good to be true!" And then I asked a friend about it and she was like "no no its legit! You will love it- and so will John." So I got to browsing the site and realized it carries a lot of products / brands I already know & love and clothing I wear from other websites! Just the idea of free one-day shipping is enough to get my attention though. I literally barely leave the house unless I am traveling and if I do leave the house I have to load up the babes so I order online so often simply because of websites that offer free one-day shipping. If I'm being straight up, I have actually wasted way too much money on 2-day and overnight shipping, err! 😳
Anyway, the website has a lot of brands I know and love but it also has a lot of brands I've never tried! And it has a great mens section as well! When I was checking out some items that caught my eye for myself I realized that the website has free returns as well which makes it even better so that you can try out brands you've never tried before.
The company asked to partner with me and I got so excited because of my interest already. I thought I'd go with a 'bedroom' theme for the post because I could choose from Verishop's curated Sleep Shop . It is the perfect place to find elevated sleep essentials from supplements to sleep tech, for some of the most important hours in your day. I got a variety of products from there and LOVED them! I ended up buying this black set (pictured above)from the brand LETT, a luxe leisurewear line,  to wear around the house. I work from home and there are days where I won't put on makeup because I'm behind a screen or playing with kids so I love love love a good loungewear set. This one is literally SO good! In fact, the photos don't do it justice! My assistants were here one day and both were like "where's this from? Its so flattering!". I actually put it on and immediately felt 'confident' in this because it truly slims you – like black should do, lol! I think the fit/material helps quite a bit though since its thicker & made well. I also got a the SNOOZ White Noise Sound Machine because it feels like we need these in all rooms lately, lol! Sophia will nap and Fitz will bark and we are always grateful for the invention. The SNOOZ is actually much nicer and higher end than the ones we use in the kids' rooms – I'm actually going to put this one up in Sophie's room! Also, I got the 4 Ways Beauty Pillow – which is made for stomach sleepers! 🙌🏼 It has a silk case which is something I absolutely swear by – its essential for hair care / and skincare too. I've written about it a lot on my blog but skincare is expensive and when you sleep on a regular pillowcase it soaks in the good products you use. Using a silk case is key because it won't absorb your skincare – it allows it to stay on your face & sink in. I actually started using them only for my hair several years ago because it keeps your hair much smoother… as I'm writing this I am like.. "hmmm I should get Luke one!"!! He is kind of beadhead, lol!!! Anyway, the pillow itself is made for stomach sleepers– but only on one side – and that's the side I need. But the other side if for back sleepers and is made for spine alignment.
The other brands they carry that I love are AGOLDE, ASTR, AG, Free People, LoveShackFancy, Rebecca Minkoff, Staud, AND they also have a super cute kids section. The kids toys are REALLY good!!
Okay, this is getting long! Sorry! I just got really excited to share because Verishop has become a favorite for me!

Thanks to Verishop for sponsoring todays post.