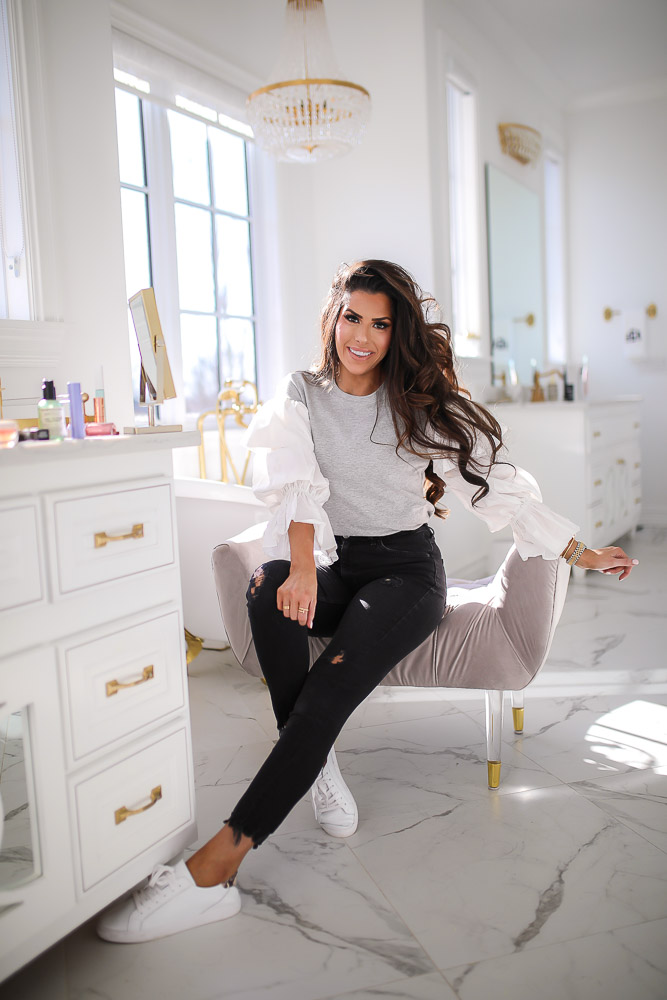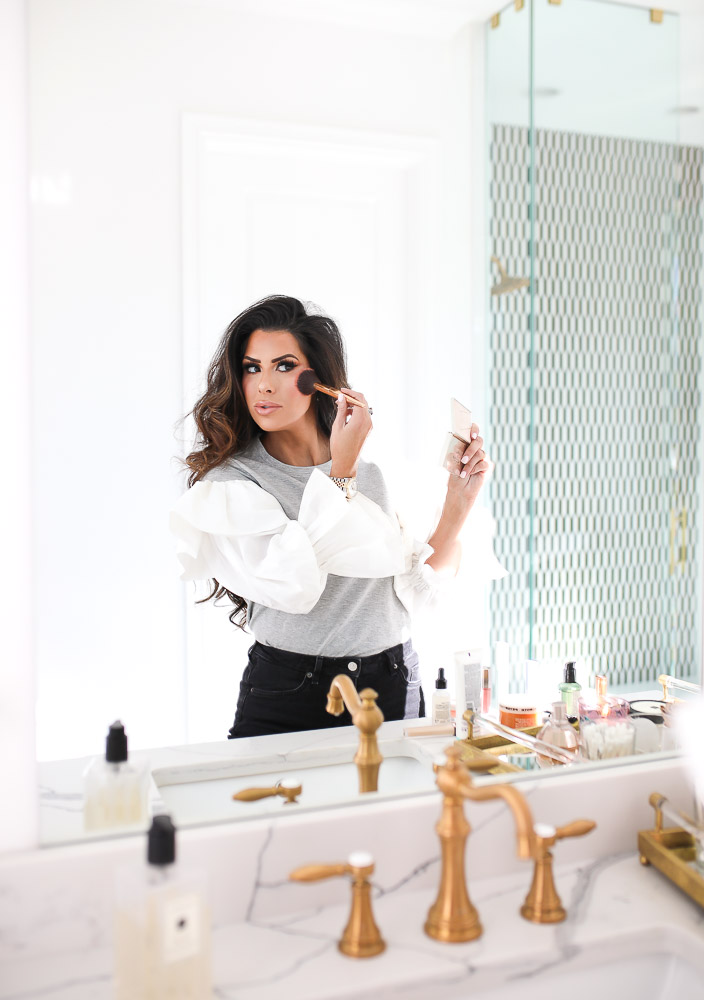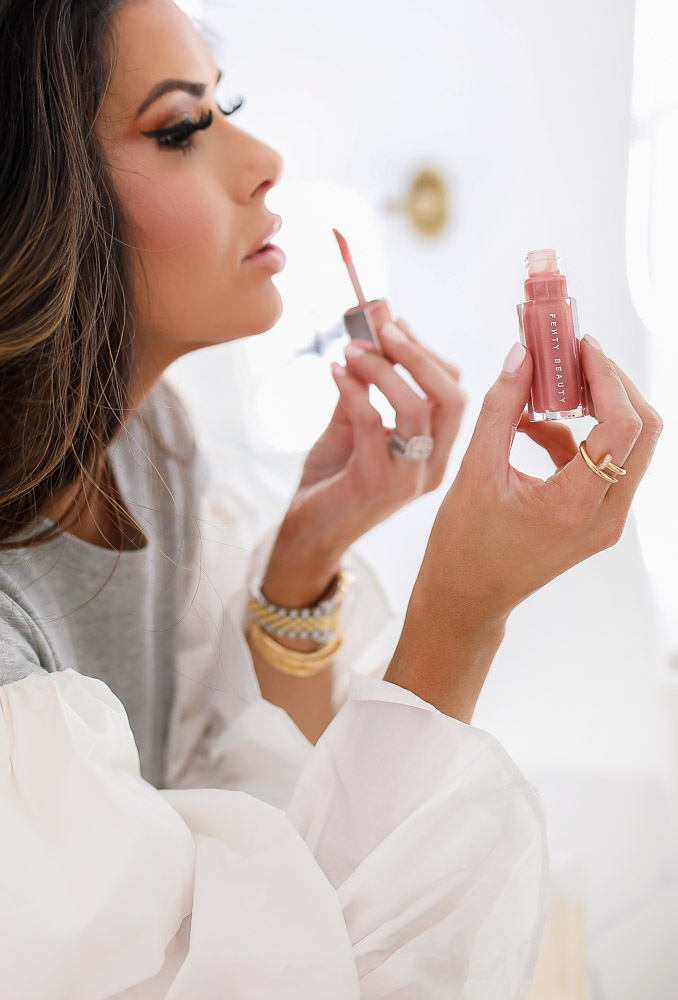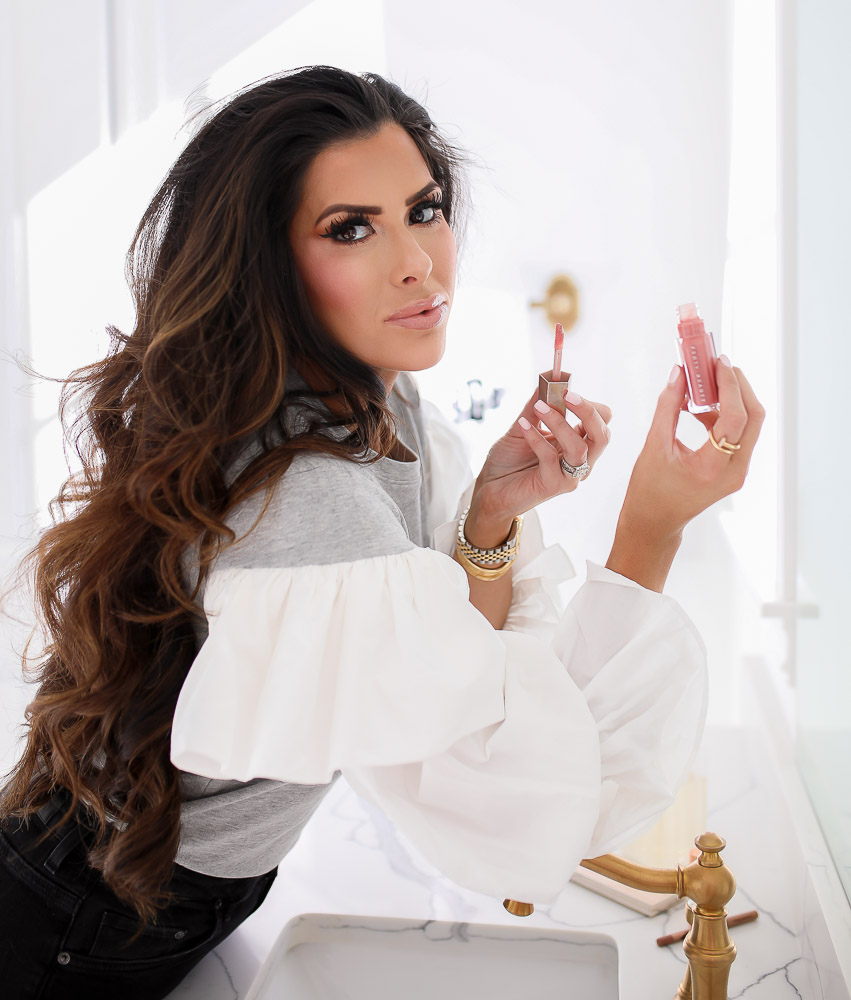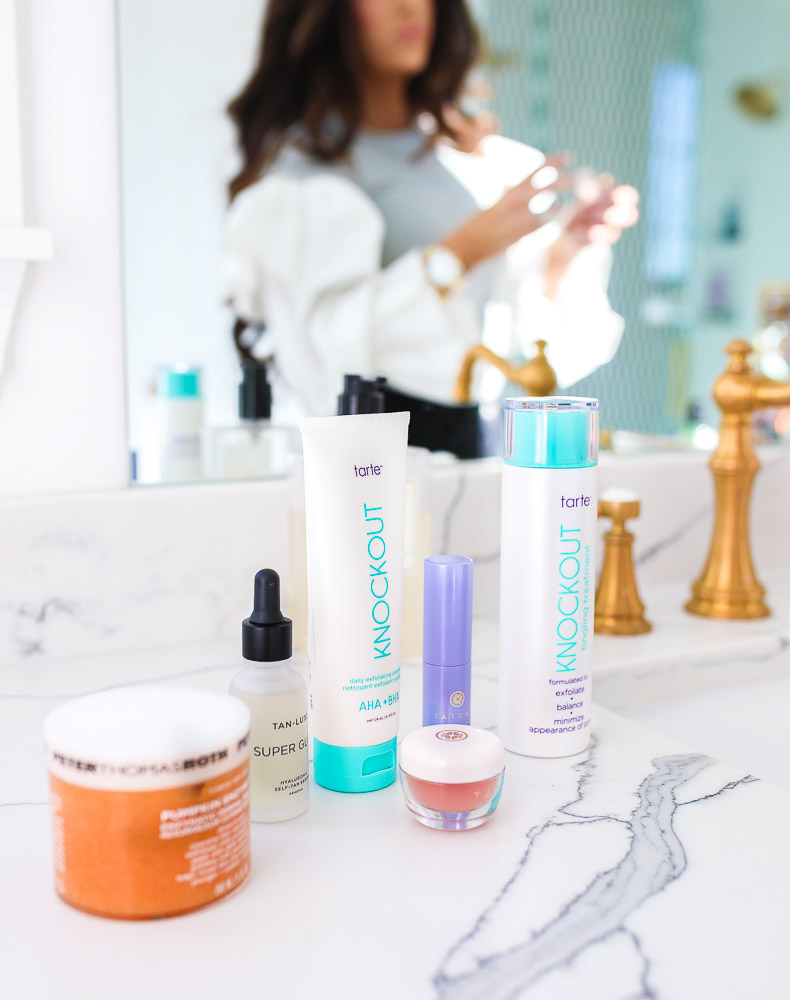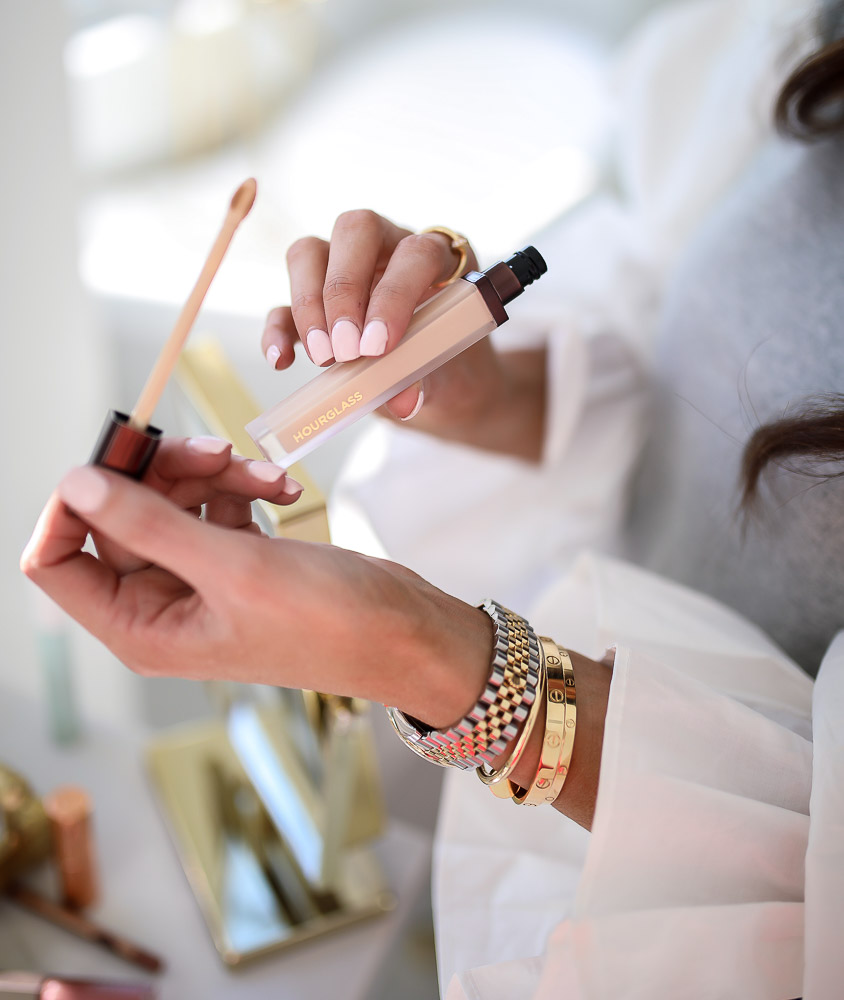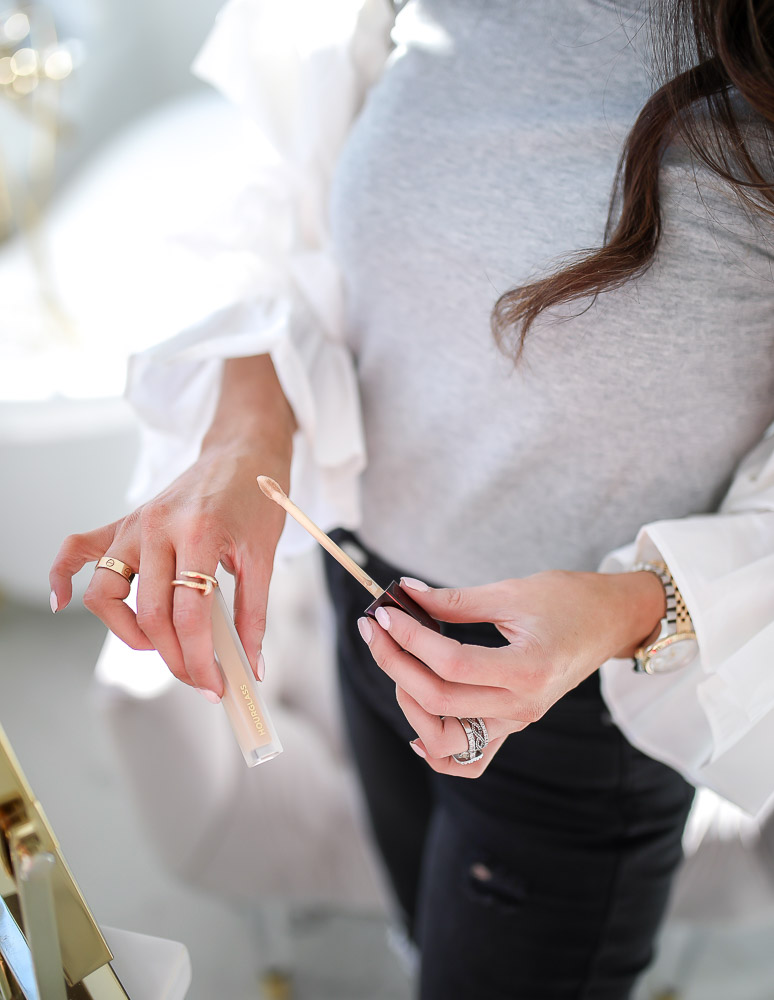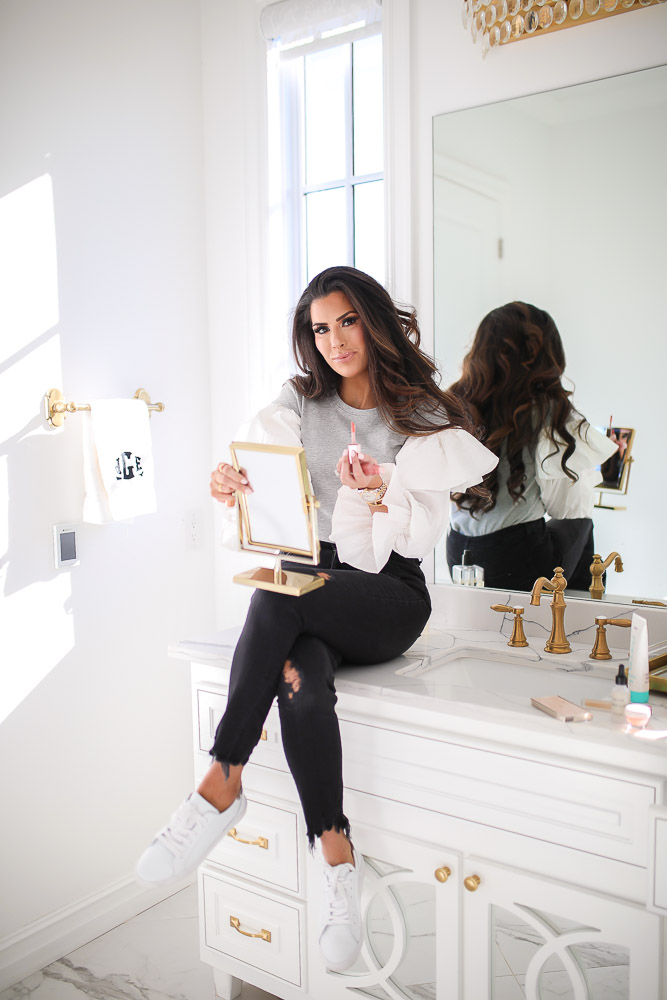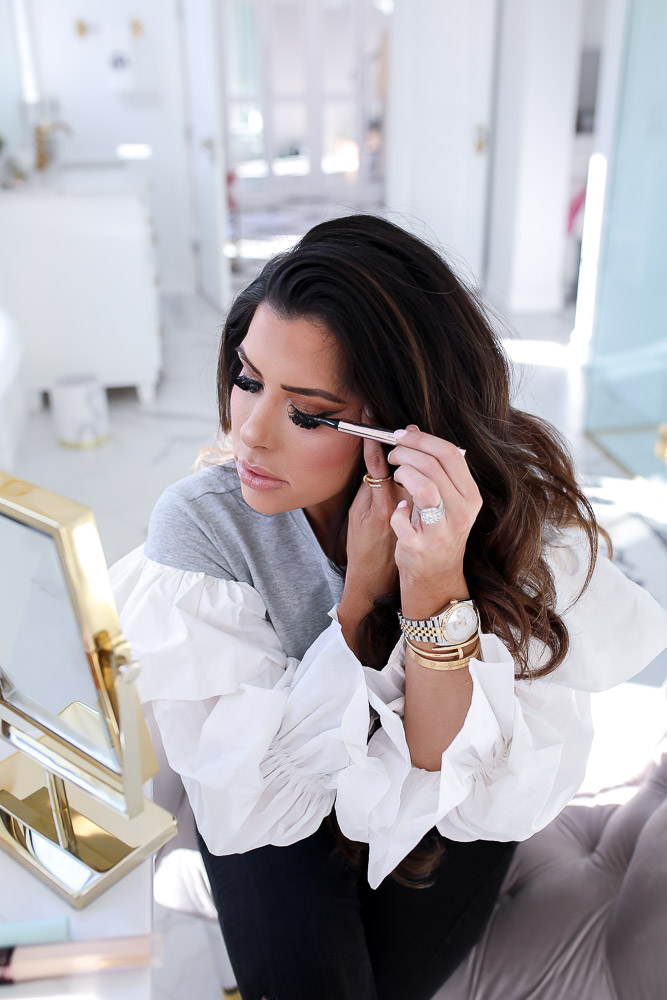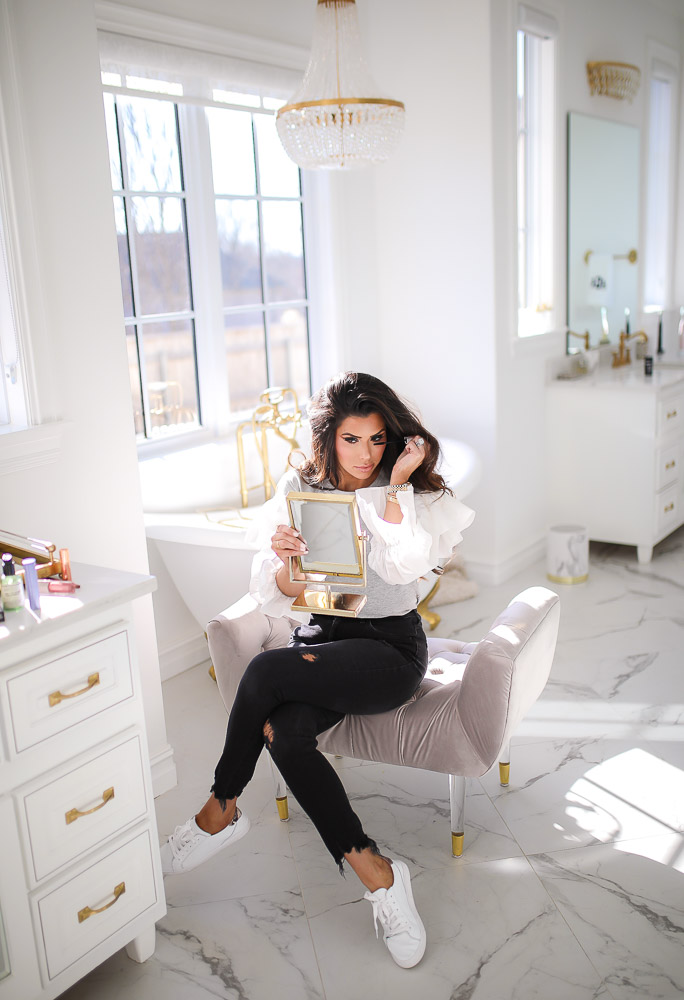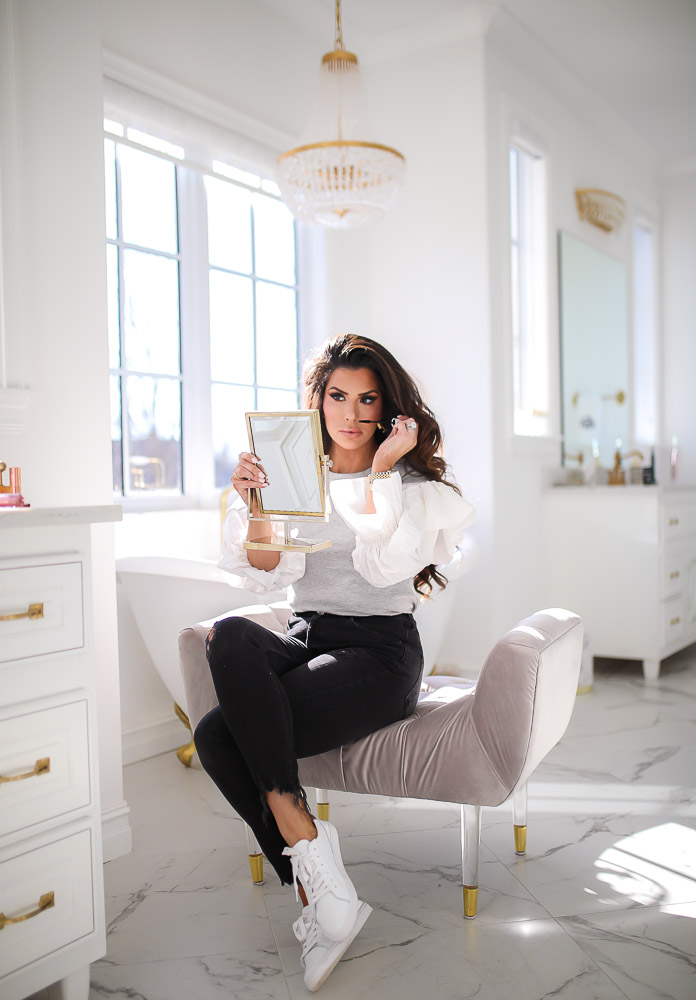 FIRST SEPHORA HAUL OF THE YEAR
Woohoo – my first Sephora post of 2020! I've been so excited to share this! You guys know about my love for all things BEAUTY! Makeup, skincare, you name it. I try new products on a daily basis and I find lots of misses but when I find a HIT I get so excited to share. SO! Today I'm sharing my updated #SephoraHaul [I typically do these monthly.] I figured I'd better post this one ASAP because there are a few things that I now consider "holy grail" // "game changers".
TARTE KNOCKOUT DAILY EXFOLIATING CLEANSER + TARTE KNOCKOUT TINGLE TREATMENT TONER || I actually received this in PR and I love love love it. I find that it really helps for acne, exfoliating, and really cleansing your skin.
PETER THOMAS ROTH PUMPKIN ENZYME MASK || Ok this is Sephora haul item is a total MUST HAVE. Like, oh my word! My mom actually got it in PR and someone sent me a message saying that it was the best ever. Well, fast forward a few weeks later and my mom came into town and I was like "holy cow! your skin! What did you do?!" and she was like "Oh I used that orange pumpkin mask!". Long story short – I got it and I love it. I totally get the hype. Very good for resurfacing skin & making pores less noticeable AND diminishing texture!
TAN-LUXE SUPER GLOW HYALURONIC SELF-TAN SERUM || I'vec hatted about this before but it is the bomb . com! My mom took my first bottle and I've had several friends purchase as well. It is super good if you need a good HA AND you want your skin to have some color. I use this on nights when I know I'll be without makeup all day and want my skin to semi match my self tanned neck.
TATCHA THE KISSU LIP MASK || This is a new Sephora haul product to me and I really love it! I actually wear it a lot during no makeup days because its a beautiful gloss and it also moisturizes.
DRUNK ELEPHANT F-BALM ELECTROLYTE WATERFACIAL MASK || This product is really good for dry, thirsty skin. I'm a fan because it does not feel sticky or thick like a mask but it does soak in and get right to work!
TATCHA THE SERUM STICK: TREATMENT AND TOUCH-UP BALM || I love Tatcha brand so much and I feel like they make really great quality products. I also like serums so the idea of a serum stick was intriguing. I find that this is good for anyone with dry patches or dry smooths that you want to smooth over and make look better!
NATURALLY SERIOUS ILLUMI-NATION ANTI-FATIGUE POWER SERUM || I purchased this a few months ago because I'd never heard of the brand and it said "anti fatigue" and lets be real – lol – I need that! Big time! I mix it in with my Hyaluronic Acid and I feel like my skin just looks healthier!
TARTE SEA SURFER CURL VOLUMIZING MASCARA || OH MY WORD. I am obsessed w/this mascara – it may be my new #1. I got it in PR and I'm not a big mascara lover like I used to be because of extensions but when my extensions shed I definitely need something good to lengthen my lashes and HOLY COW. I seriously give this a 10/10! It is amazing!
FENTY BEAUTY BY RIHANNA GLOSS BOMB UNIVERSAL LIP LUMINIZER IN 'FU$$Y' || Okay, my mom and I both got this because it is so beautiful. I saw it on her first and I was like like "wait!! MOM!! Your lips look like they are covered in water!" and she showed me what it was and I tried it. We both ended up getting it and anytime I have it on in my stories I get asked about it.
JOUER COSMETICS BLUSH BOUQUET DUAL BLUSH PALETTE ||[SHADE NAME 'ROSE GOLD'] I get asked non stop lately what blush I am wearing and it is this one! It is seriously SO SO SO good. Like, so good! I absolutely love it and would recommend it.
HOURGLASS VANISH AIRBRUSH CONCEALER [SHADE NAME 'COTTON'/ MOM WEARS 'BIRCH'] || This is the new concealer I have been trying and really loving and I used on my mom! We went to Sephora one day and she saw it and tried it and was like "omg look!" and we were dying laughing because its the same one I used on her already! She likes that super light shade though to brighten the shadows around her eyes.
LILAH B. AGLOW FACE MIST || I used to swear by this and then quit using it – but now that my skin is dry I am back to loving it so much! Its really good for makeup days when you have super dry skin.
FENTY EYE LINER || I received this in PR a few months back and I've been using it more often because it is SO easy to use. Its just sturdy and glides on so well. I do go over it a second time to really make it black.
CHARLOTTE TILBURY DARLING EYESHADOW PALETTE || Now, this is a little overpriced but I find that it is pretty good. Honestly, everything by Charlotte seems to be good which was why I decided to try it out. For $57 – I am not sure that it is a 'must' but I do find that the formula is AMAZING and is super easy to work with!
ALSO! Just a reminder that you can sign up to be a Sephora Beauty Insider for free – and I highly recommend doing it because it gets you really great samples, birthday gifts, and access to their special events with discounts! I always use my points to buy the travel sized versions of my shampoo & conditioner so I can travel with it and not have to pack the full size! Or I redeem them for $25 on Tuesdays and Thursdays! It is such a great program!

Thanks to Sephora for sponsoring this post.
Which of these Sephora haul items are you most interested in trying?  Let me know in a comment below!