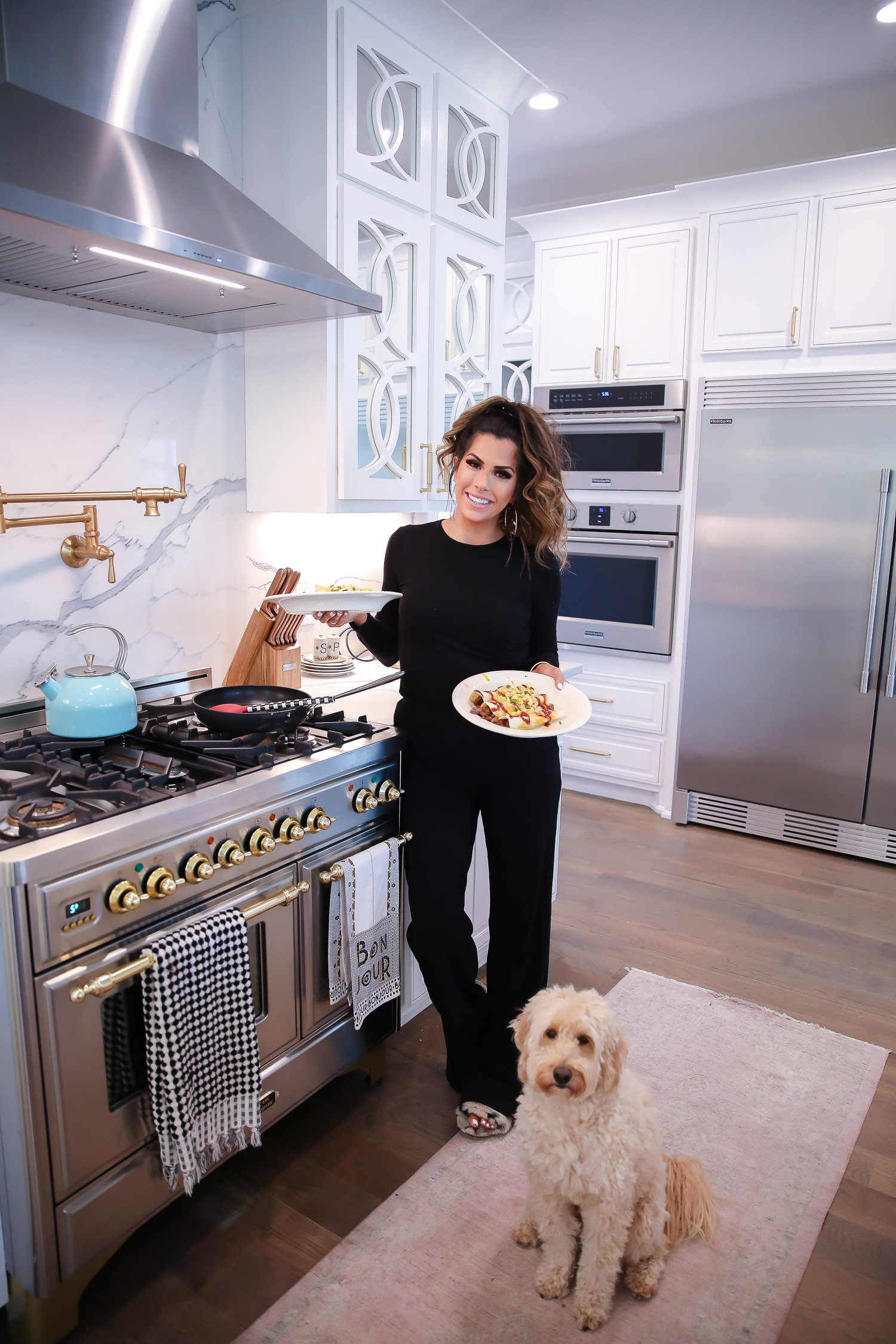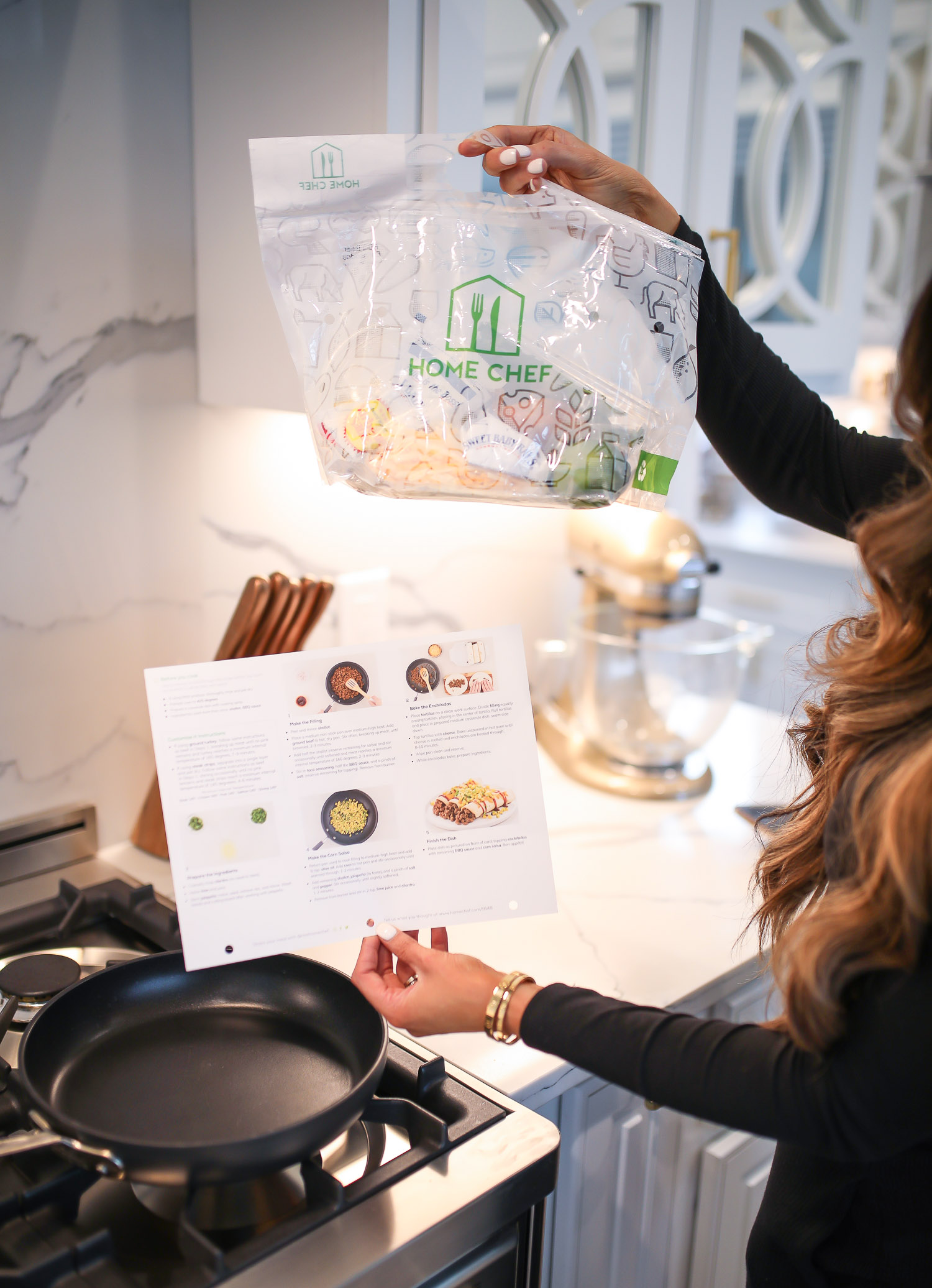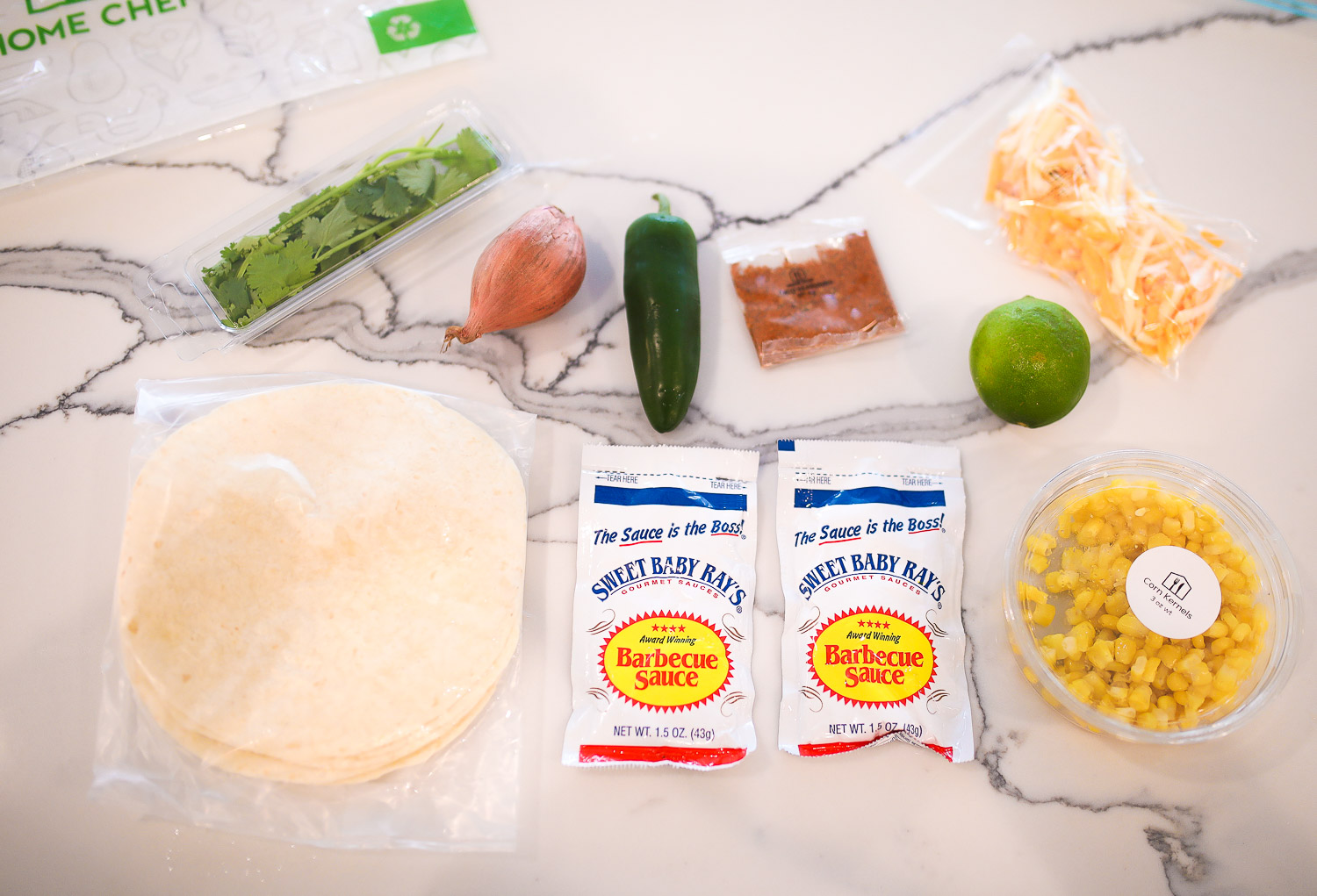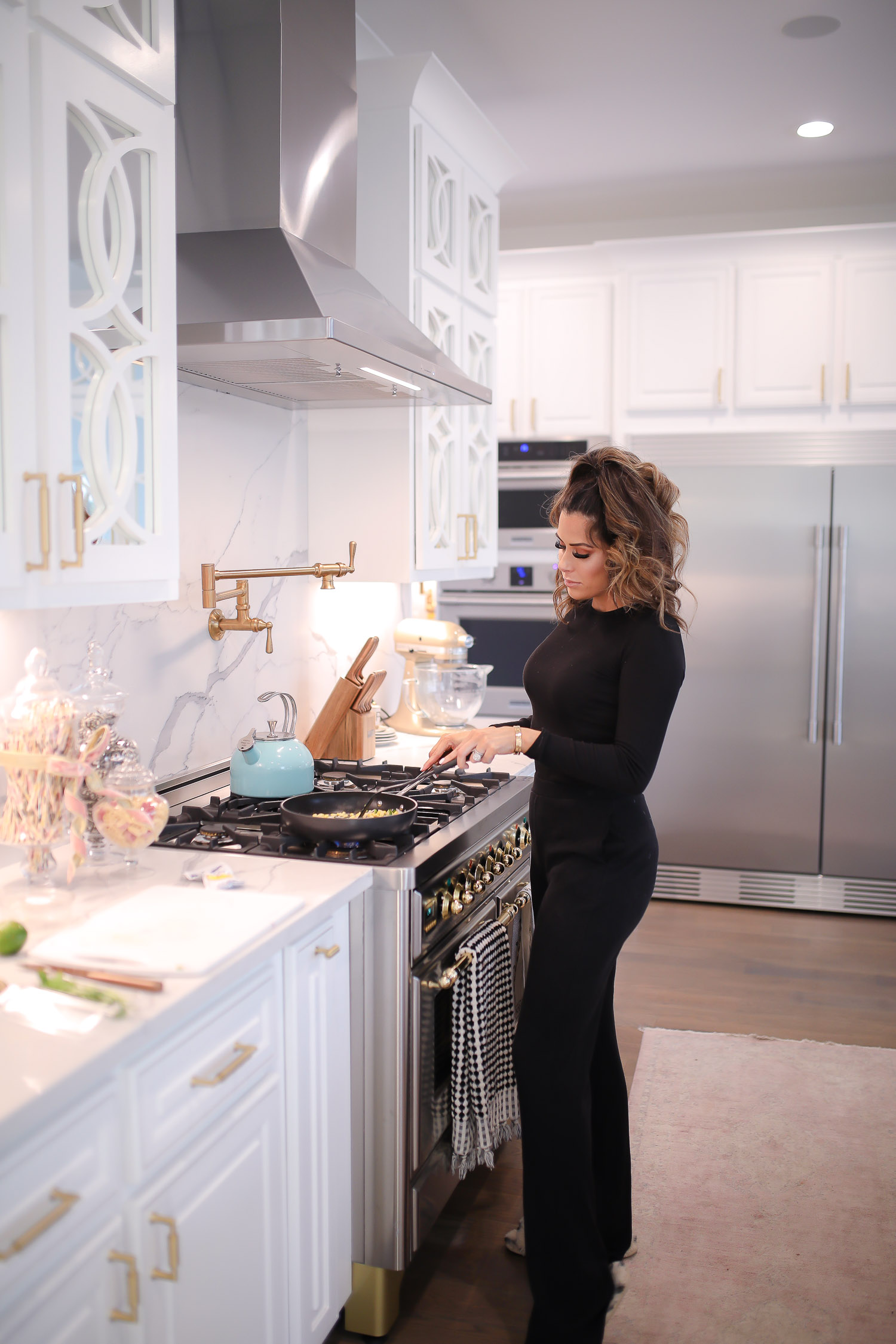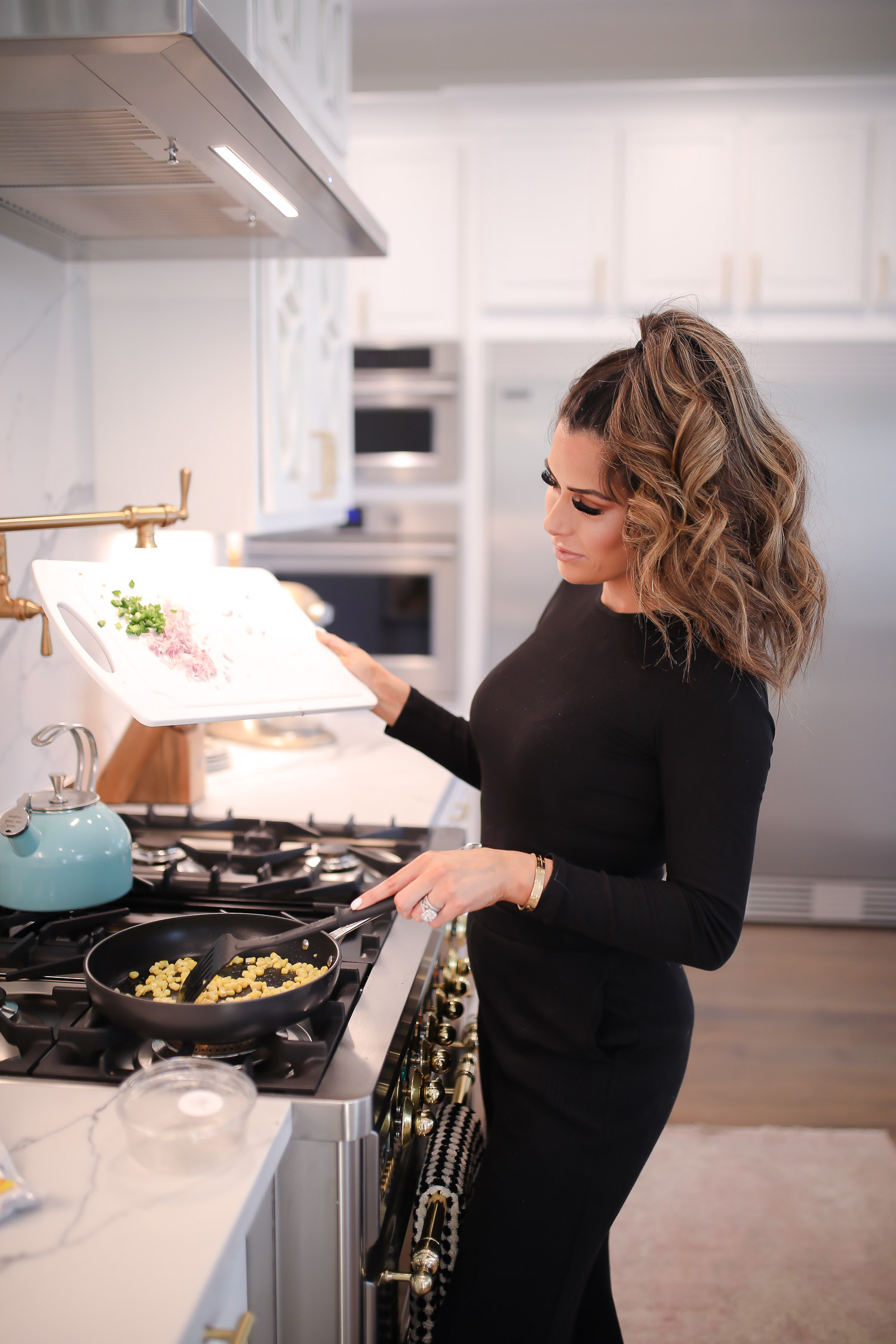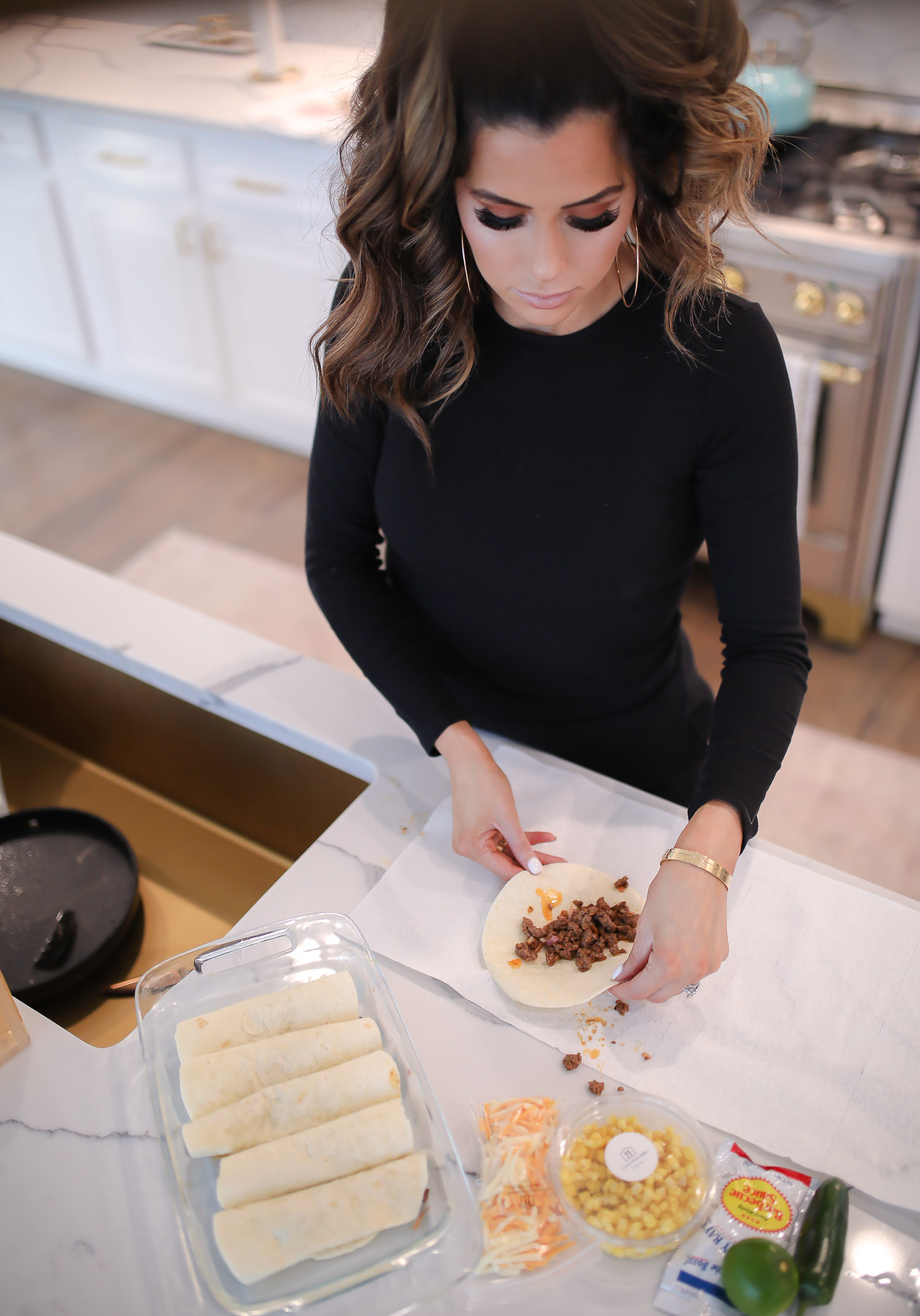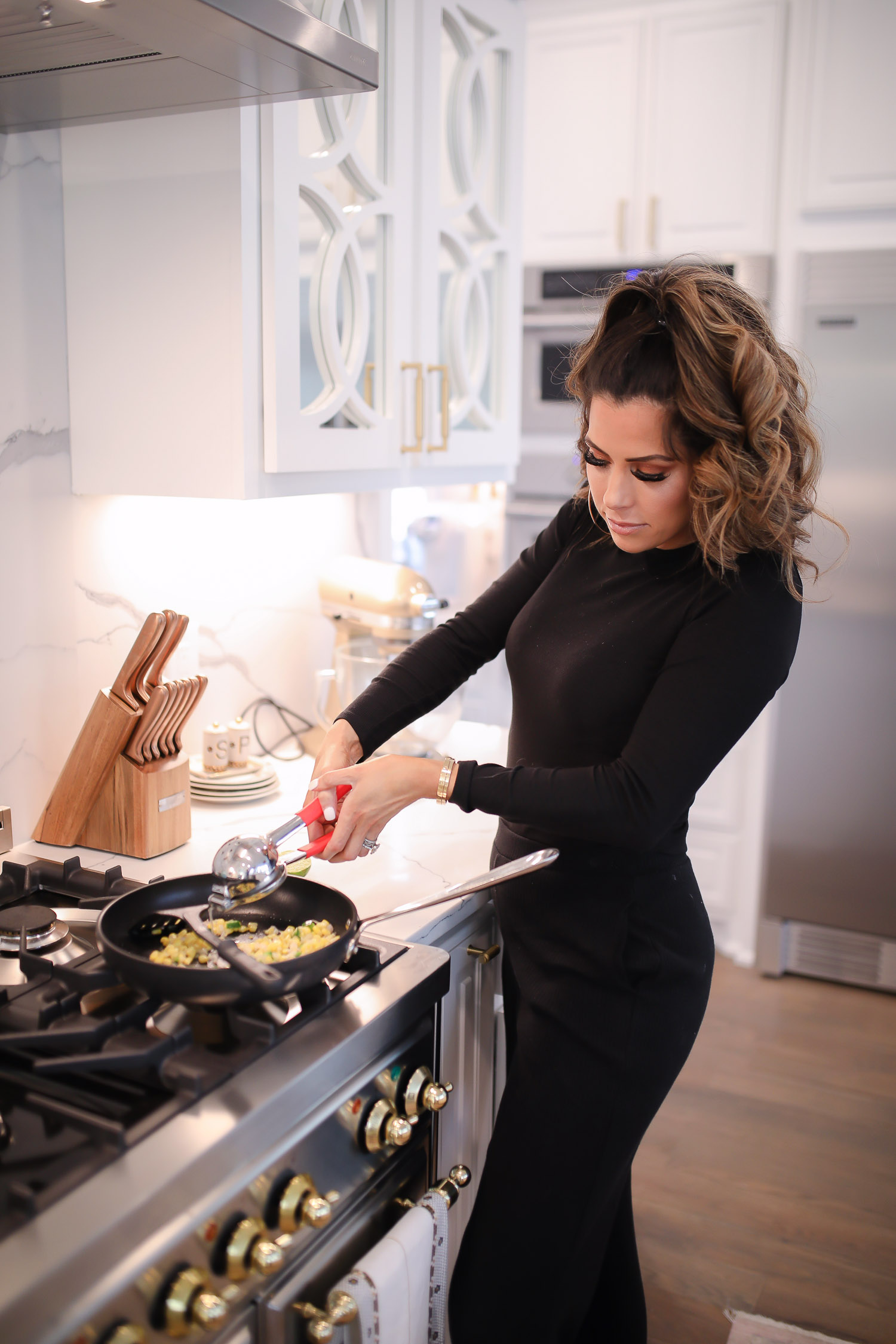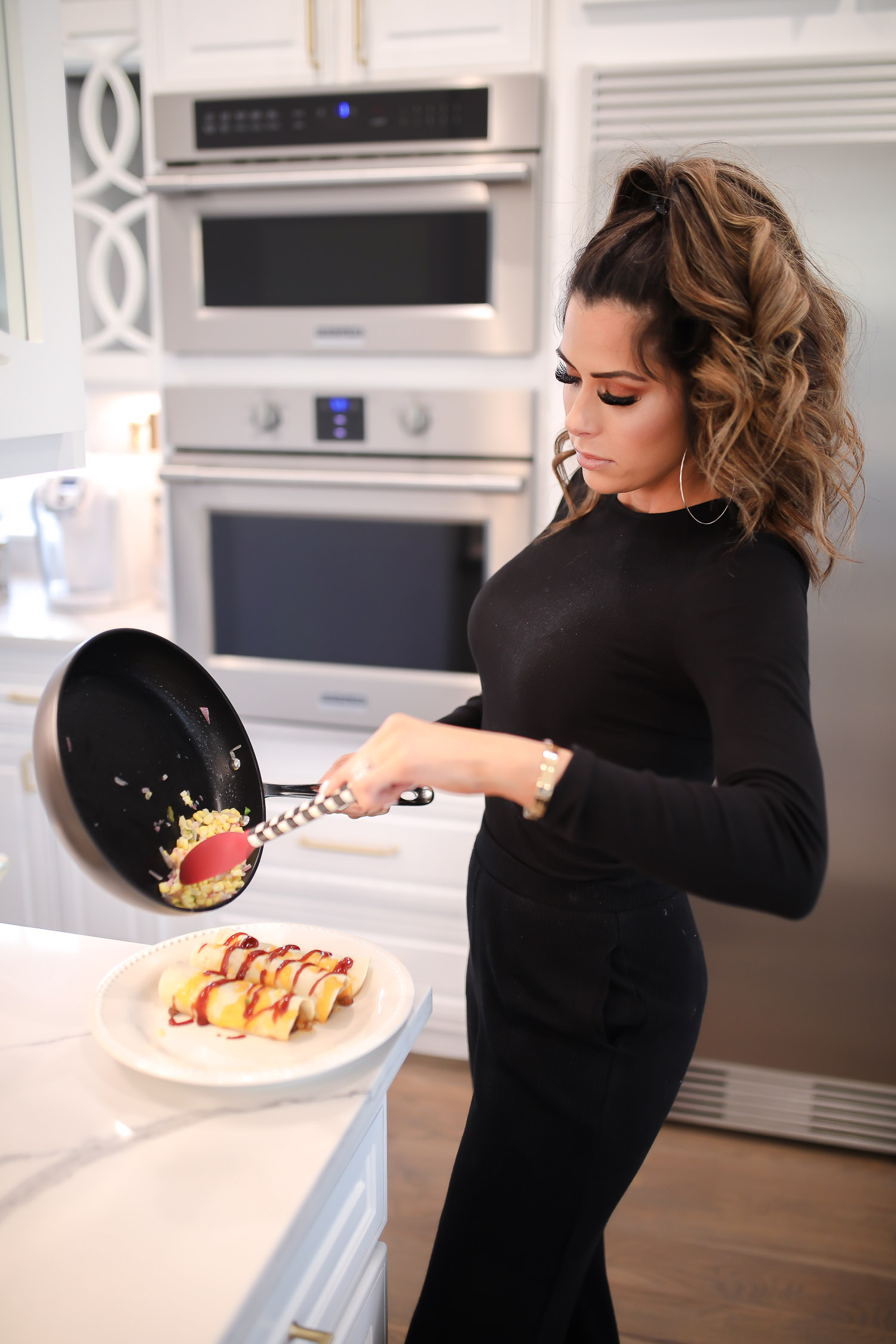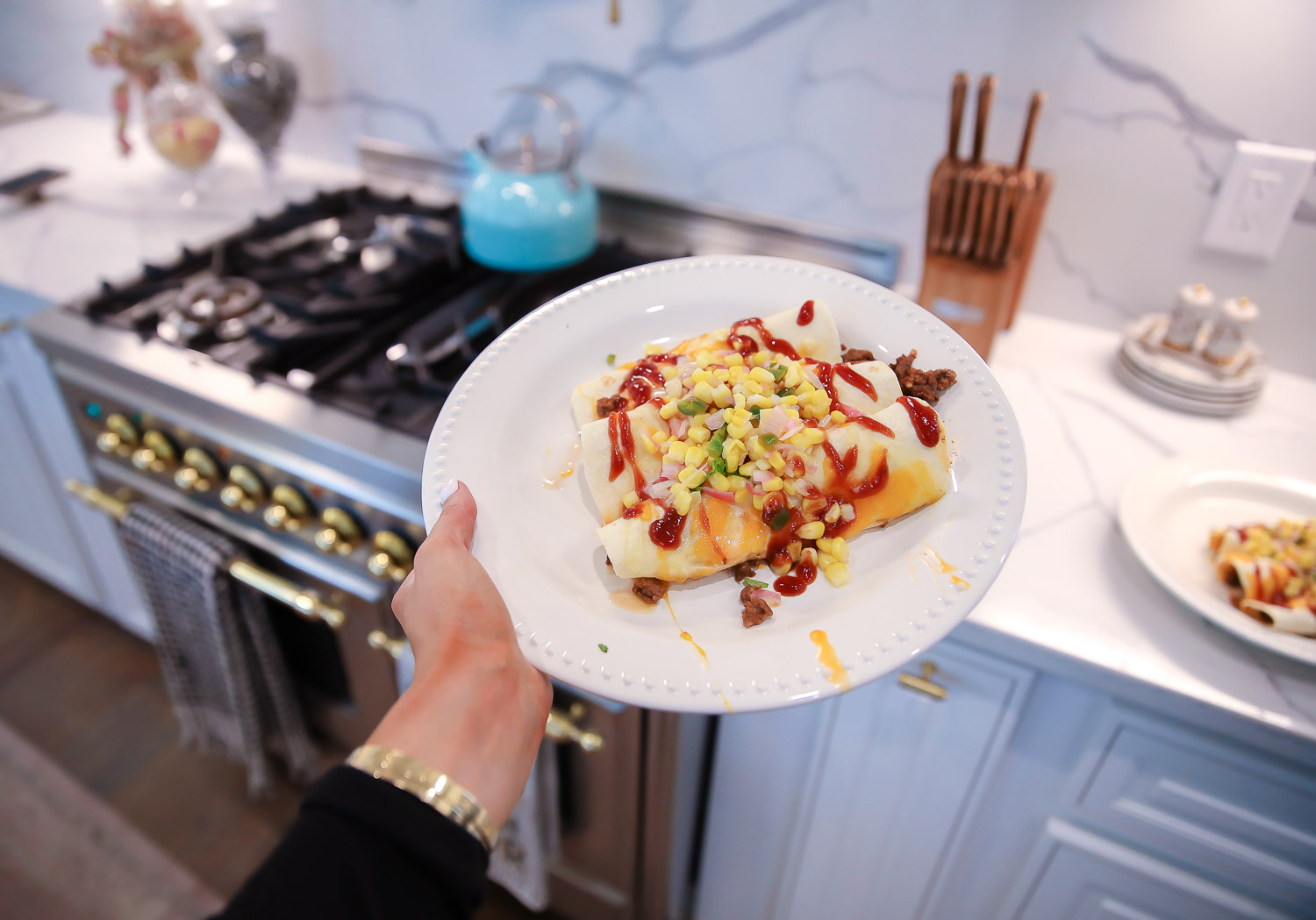 KITCHEN DECOR || B&W Dish Towels / Bonjour Dishtowel / All Clad Skillet / Dishes / MacKenzie-Childs Red Spoon / Pink Runner Rug / S&P Shaker / Copper Knife Set / Marble Gold Accent Tray / Lemon & Lime Squeezer
COOK WITH US || HOME CHEF BBQ BEEF ENCHILADAS
It is no secret that our family is crazy about Home Chef! I post about them regularly on my Instagram stories & the discount code one of the asked questions we get in DM's / e-mails. Just FYI, I do have a new code for 2020 – it is ‼️GEMMA100‼️ This code will get you $25 off of your first four boxes – thus $100 in savings! I have actually done a blog post about Home Chef because I am usually just sharing behind the scenes cooking the meals in our kitchen so I get a lot of you asking about the code after having searched for it on my blog with no luck! SO!! The Home Chef code is officially saved here on my blog if you ever decide to try it out. [YAY🙌🏼]
Now, if you are new to Home Chef or unfamiliar – it is seriously a GAME 👏🏻 CHANGER👏🏻. John & I both work full time, demanding jobs [on our own] PLUS having two babies and a home to keep up with. It is overwhelming to say the least. I'm sure many of you can relate to this… work + being housekeeper + being a mama = chaos [but fun chaos of course!]. I usually wrap up the bulk of my work day around 5-6pm. John usually comes home around 6-7 and at this point we are all exhausted & starving / hangry (John🧐). I honestly did not realize how challenging working full time jobs plus parenting would be until I had Luke – and there was definitely a learning curve for me. Now, add in Sophia and we hardly ever get to rest. We actually saw an advertisement for a brand that had meal delivery services about 2 years ago when it was just Luke and the food was never any good. We liked that we didn't have to go to the grocery store as often but no one ever finished the meal. It was just a bit bland if I'm being frank. 😩🙈 Last winter we had the opportunity to receive a Home Chef box for one week and HOLY COW! Literally the first meal we ever made and we were 100% sold. It was a lasagna dish and it was so so good! I was also pregnant with Sophia and loving carbs sooooo that made it even better! The next meal was a Mexican / taco dish and again, it was delicious. I think the other was a steak dish and I liked it okay but John seriously hogged it all, lol! He really likes all of their meals but he loves their steak options. I personally get the most excited for their pastas, burgers, & taco/enchilada dishes. Anyway! We began partnering with Home Chef and I can truly not say enough great things about the brand. We pick the meals in advance [John usually picks them so he can get a steak option in!] and they arrive at your front door. They are packaged really well and can withstand sitting outside for a bit so we never worry about them going bad since they are packed with ice packs. Each meal comes with all ingredients and in a bag with the name of the meal – and there is also a large card that has the instructions on it. I'll be straight up with you – I don't have the spare time to cook. I work from home so my entire day revolves around meetings, conference calls, shoots, e-mails, planning, etc. PLUS I am still here with the kids being 'mom' and keeping our house afloat. Once I wrap up my work day, I usually play with the the kids, feed & bathe Sophia, and once I'm done its around 8pm and I'm starving. Luckily, John loves to cook & the meals are rather easy and not time consuming so John enjoys preparing them. I think it helps that we don't have to make grocery store runs over and over or do a lot of measuring and googling, ya know?! Anyway, all of that to say that this is something we do to simplify our weeks & we have never had a meal we didn't like – we always eat every last bite!
A few things I'll add just in case you are curious… the website is very user friendly with 'filters' so you can narrow down your options. They have a variety of food options of course but if you are looking for meals that are considered 'beginner' level or meals that take less than 30 minutes – you have the ability to narrow it down. Also, you can use filters if you want to watch your carb intake or if you want vegetarian options! Also, Luke likes most of the meals, too – which helps a ton & is a huge relief. You can pick 4 meals for 2 people or 2 meals for 4 people. We usually plan it out based on if we have travel or if we have a busy week. Funny story – but my mom loves when we travel and have not yet cooked all of the meals because she takes them home and she and Bobo devour them.
ANYWHO! This is getting to be quite long! So sorry! I just wanted to share a full recap since this is a commonly asked subject and I had yet to add anything on my blog about it. I also get a lot of questions about items in our kitchen so I made sure to link those as well. XO
*HOME CHEF DISCOUNT FOR 2020 IS CODE GEMMA100*

Have you tried Home Chef BBQ beef enchiladas?  Let me know in a comment below!