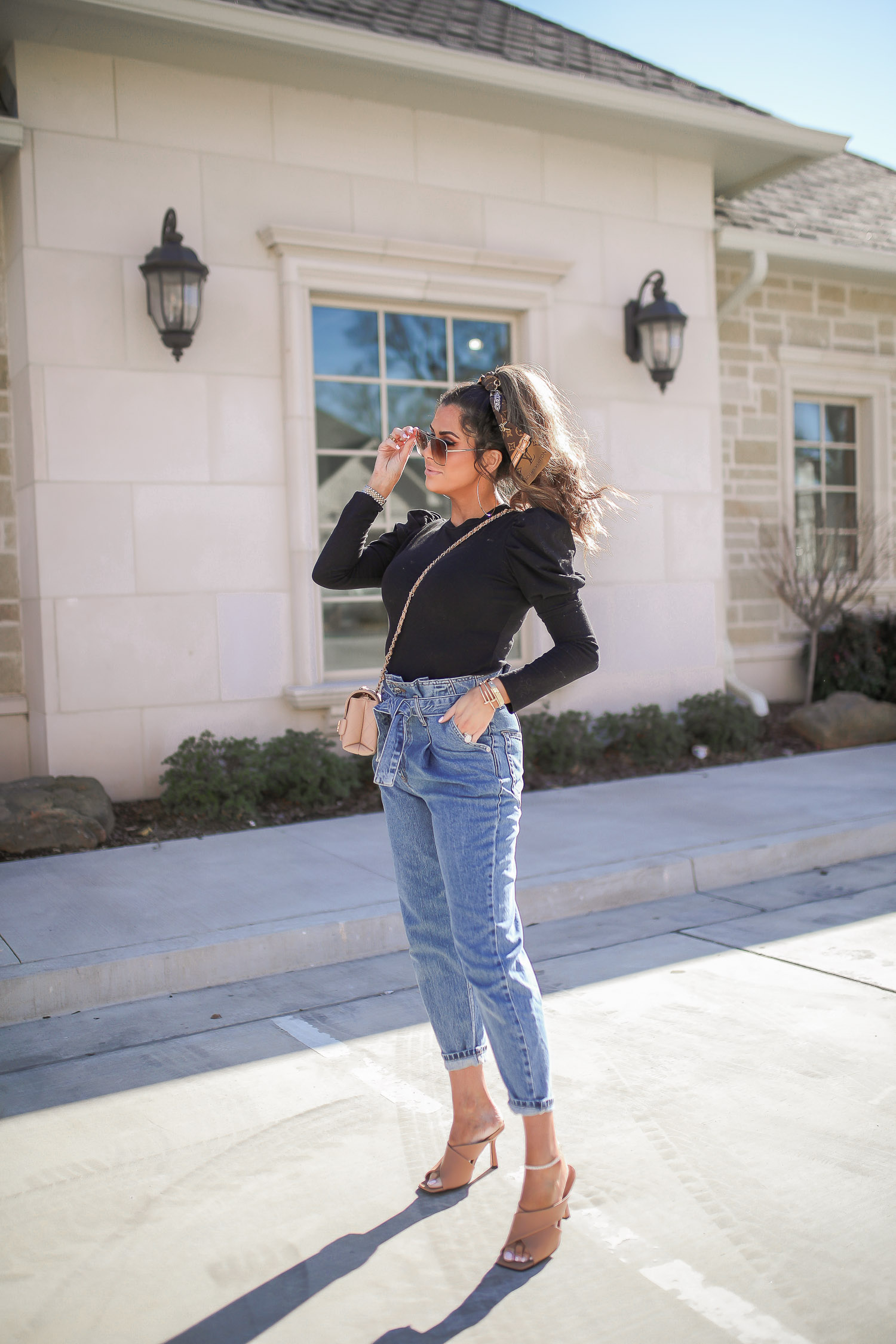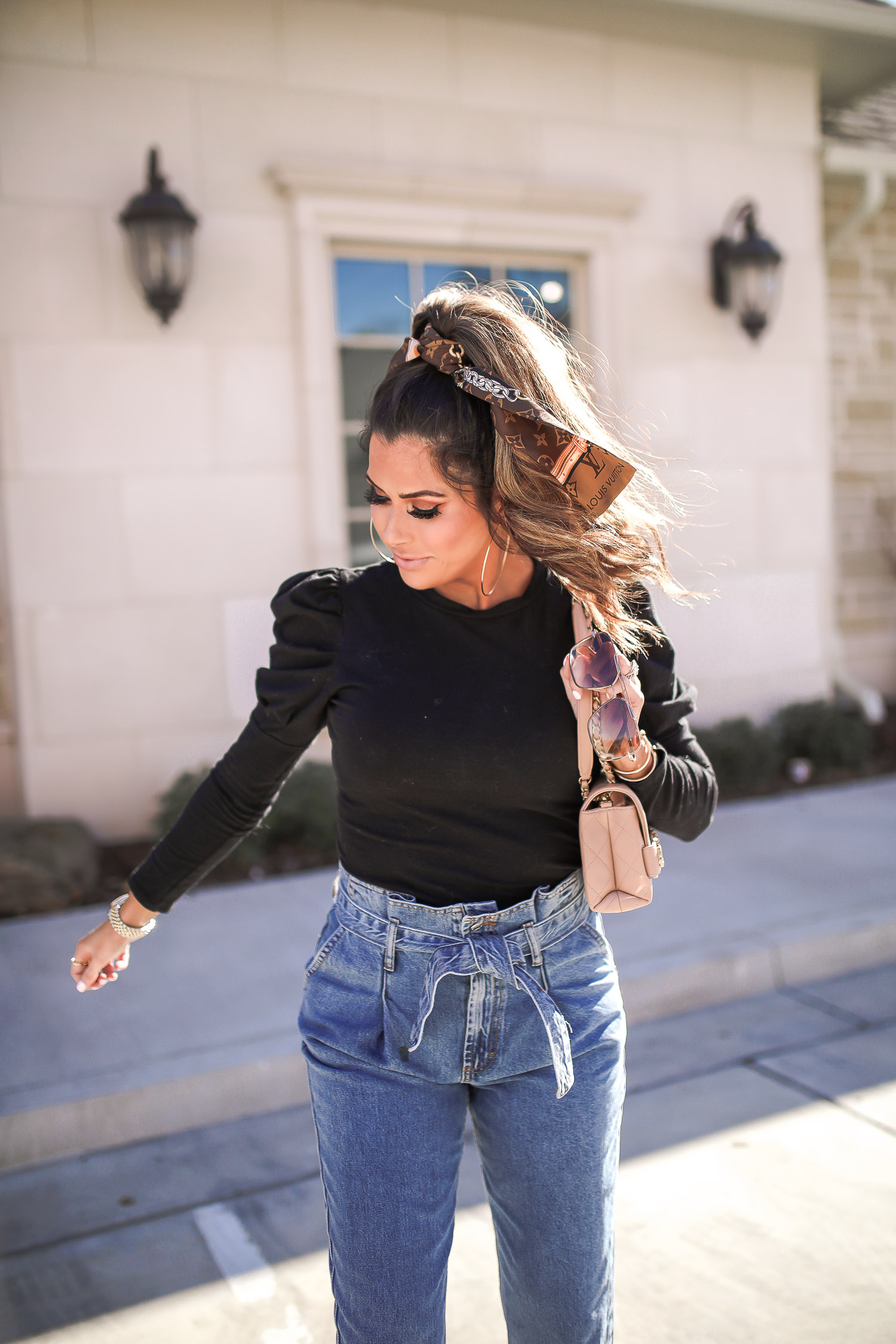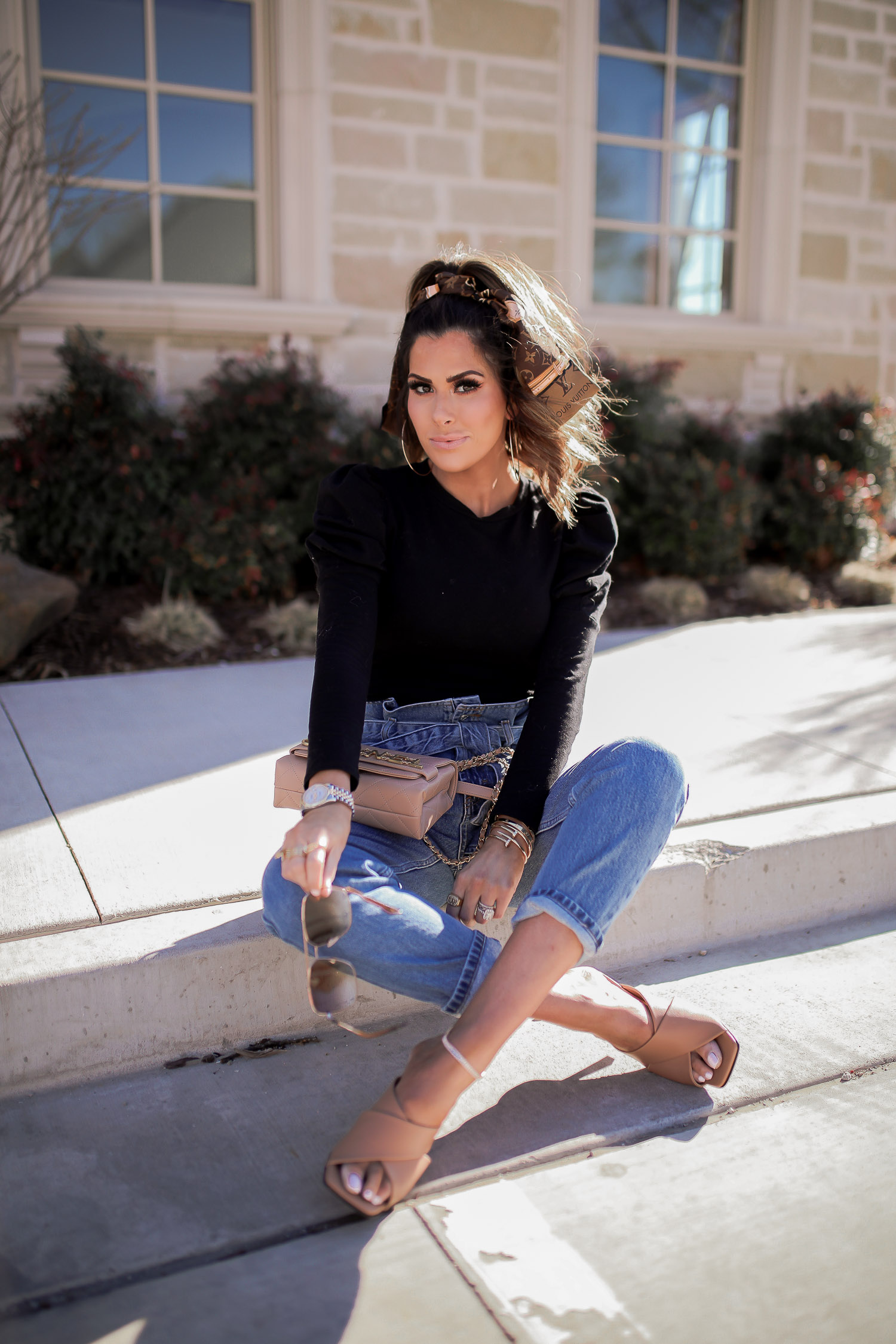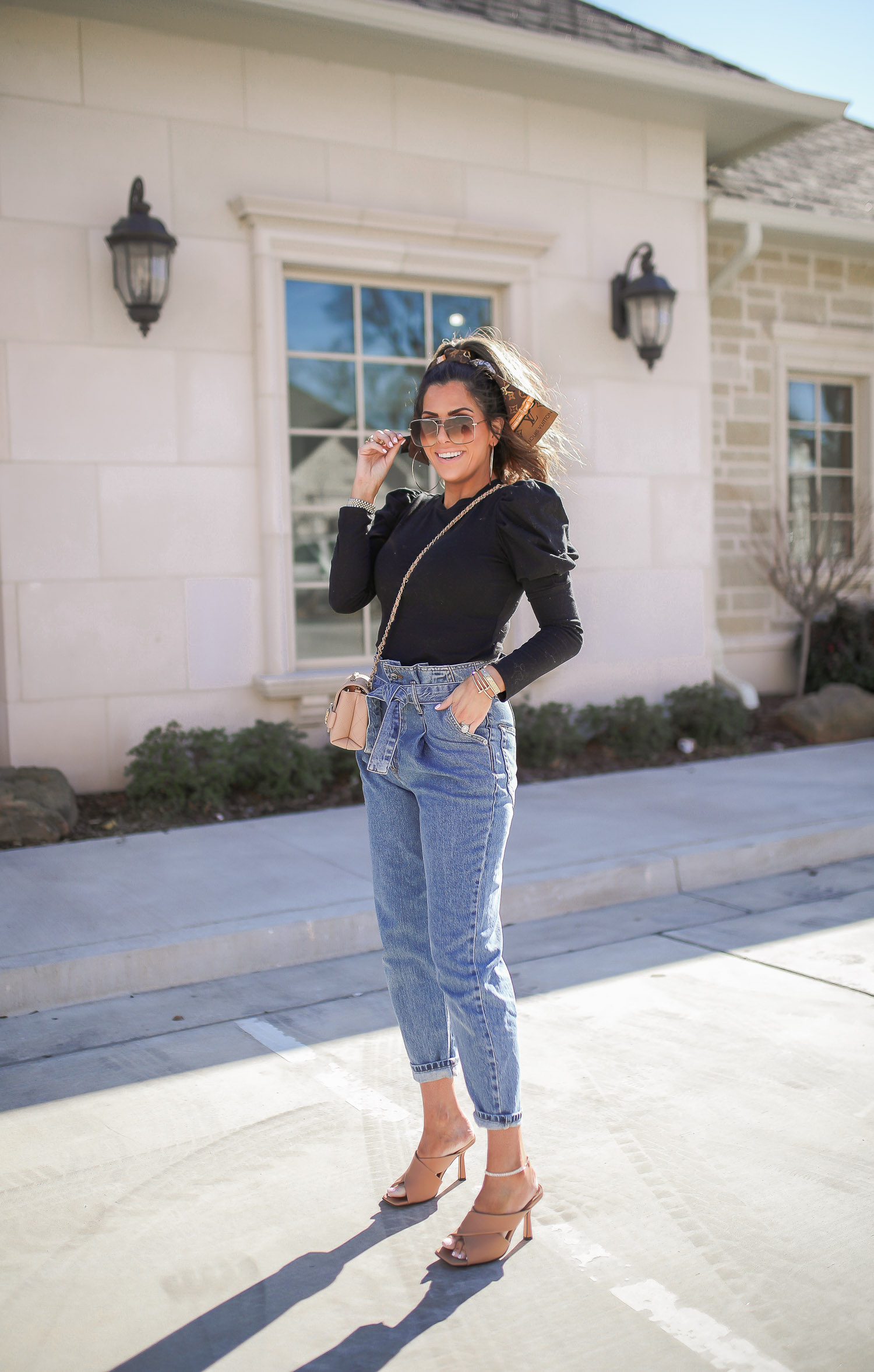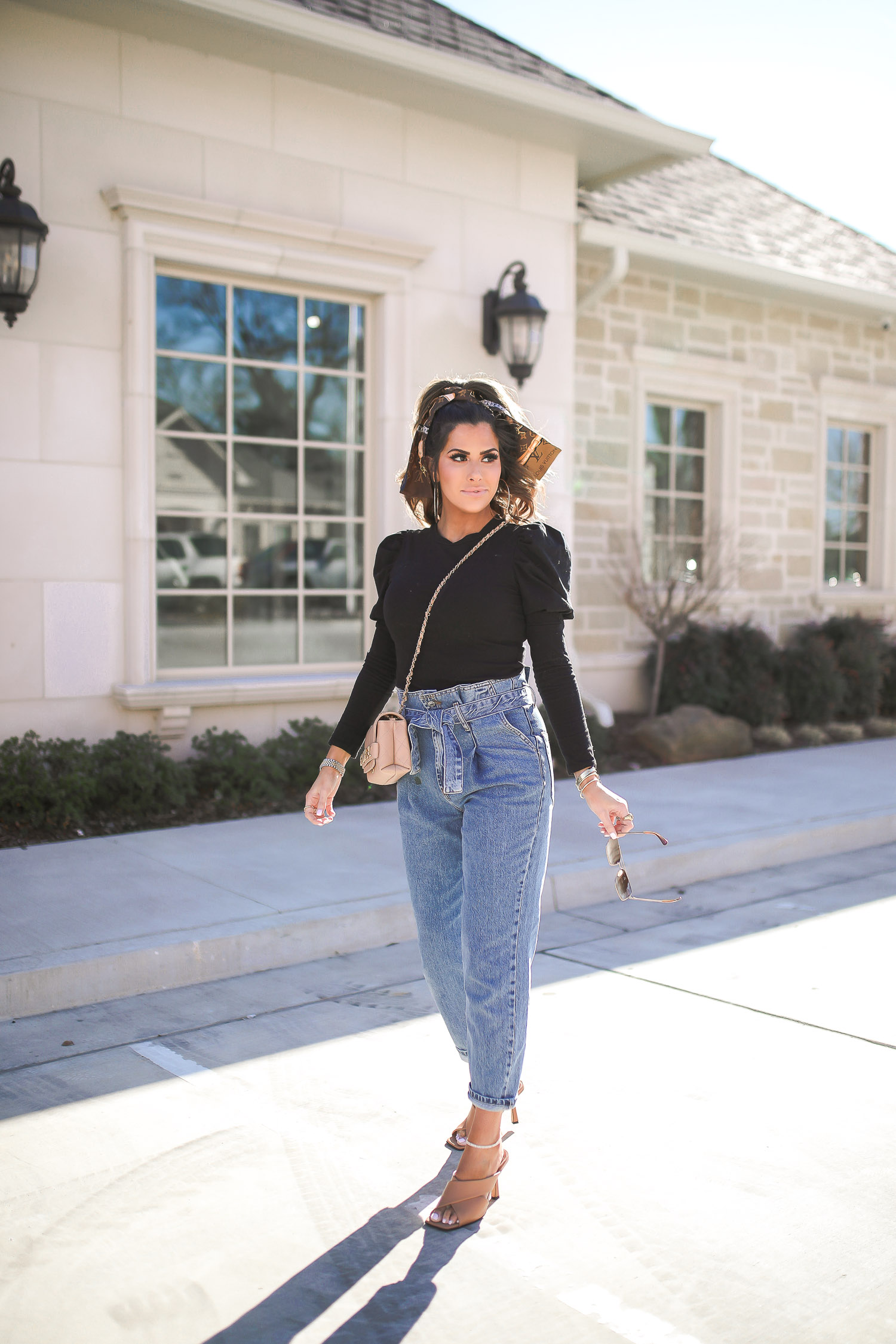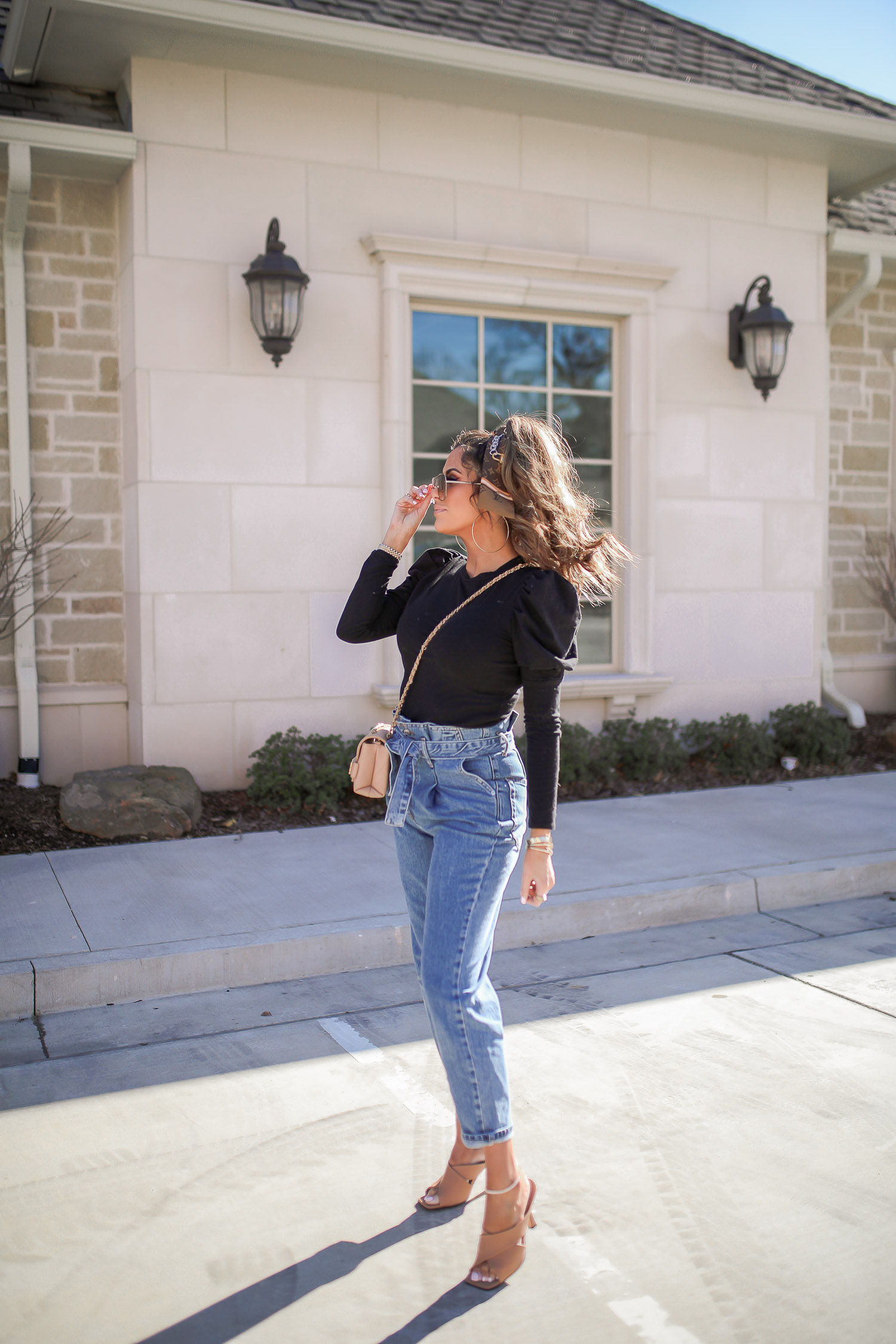 PAPERBAG WAIST JEANS
OUTFIT DETAILS
MOM JEANS: Topshop | LONG SLEEVE TOP: One Clothing [similar HERE in stock & 3/4 length sleeve!] | ANKLET: Nordstrom [love THIS option, too!] | HEELS: Topshop | SUNGLASSES: Rag & Bone [similar HERE] | HANDBAG: Chanel [Similar HERE & HERE] | LIPS: 'Iconic Nude' + 'Kim KW' + 'Crystalline' | GOLD HOOP EARRINGS: Nordstrom | BRACELETS: Cartier [Similar HERE and HERE] | WATCH: Rolex [Amazing dupe option HERE] | RINGS: Fendi [Similar HERE & HERE]
Hello!!! I feel like I have not posted on my blog in FOREVER – but its just been a few days! Time is moving more slowly since we've been staying inside – it has been nice really but also very slow. The weather has been a bit dreary so we've not spent as much time outdoors as we'd like! Hoping it gets better soon though!
I was in Dallas a few weeks ago and saw these 'mom jeans' and didn't even try them on – I knew immediately I had to buy them! I got home and totally fell in love as soon as I put these paperbag waist jeans on! I went with a size 28 since Topshop has weird sizing and they did fit well. A little big in the waist but it was not anything bad since I could tie them! I will say that the past few weeks I have been absolutely LIVING in THESE jeans and they are the most clicked item on my blog! I did size. down to a 26 in the Good American and they fit like a glove. They stretch a bit – so be warned!
I also found THESE heels at Nordstrom and have worn them SO much lately. They are almost skin colored so they totally elongate your legs but they are also comfortable! I highly recommend. I've been adding anklets to my summery looks as well- I'm so into that trend!

What are your thoughts on paperbag waist jeans?  Let me know in a comment below!
Thanks to Nordstrom for sponsoring today's post.