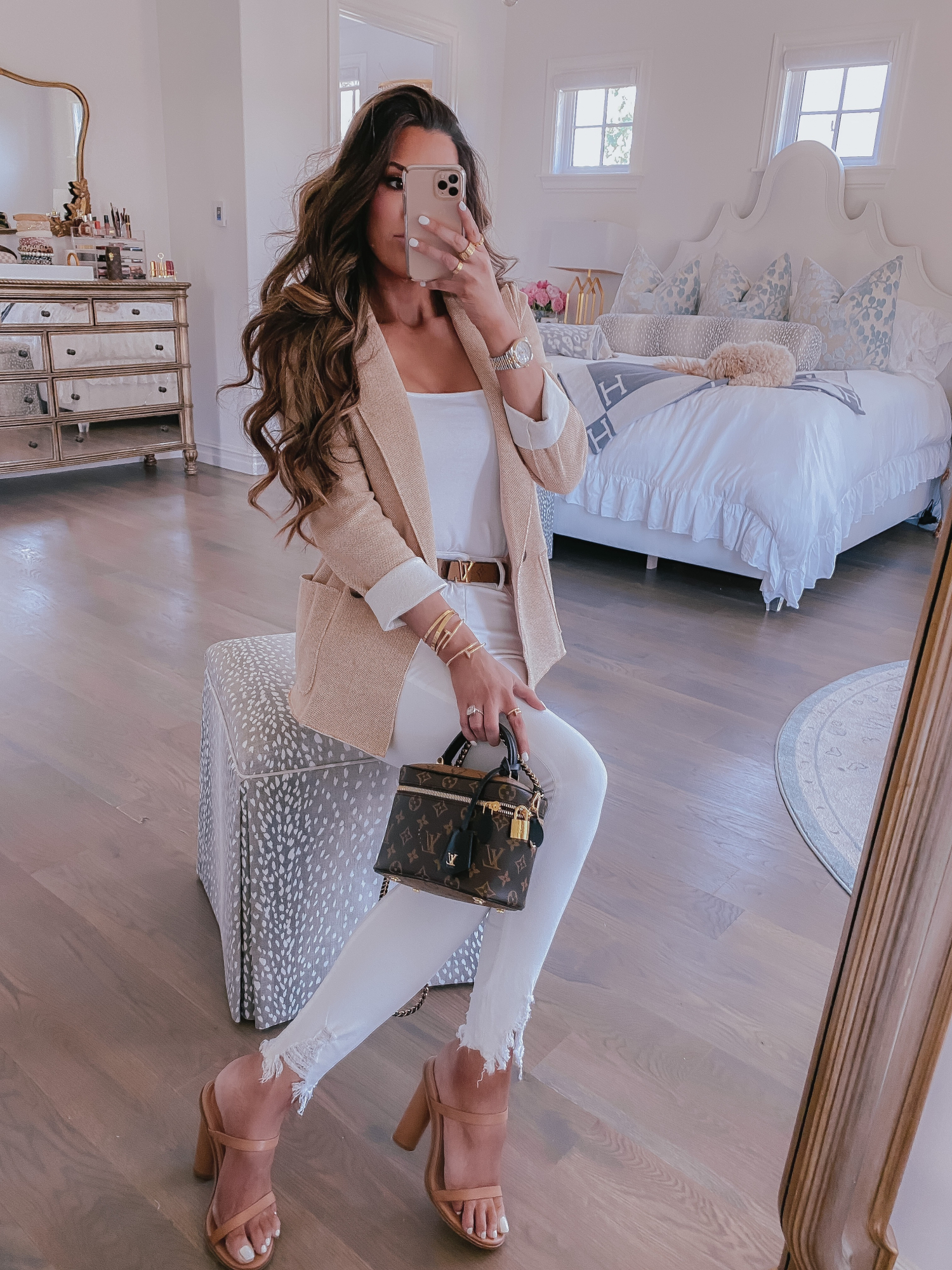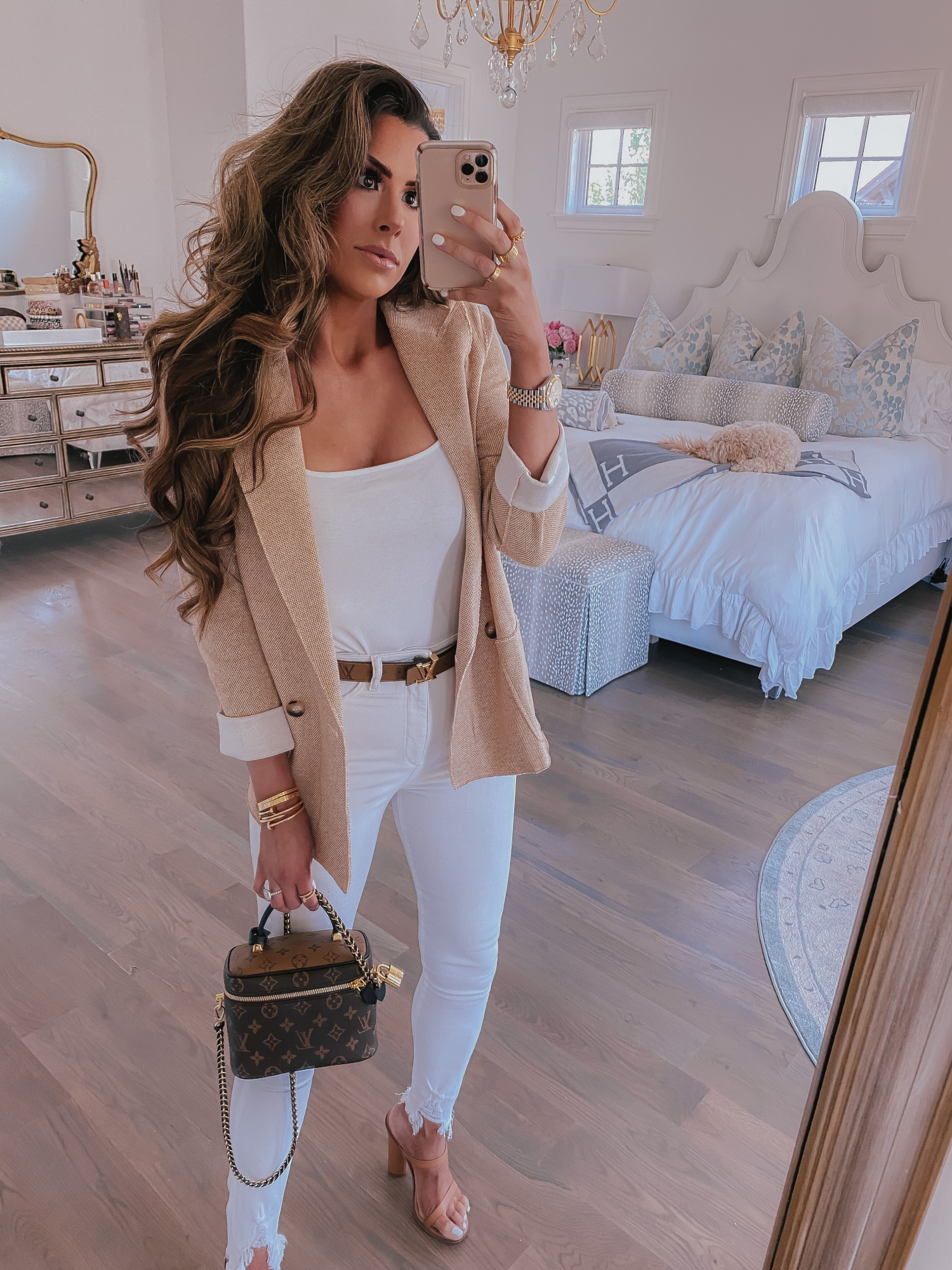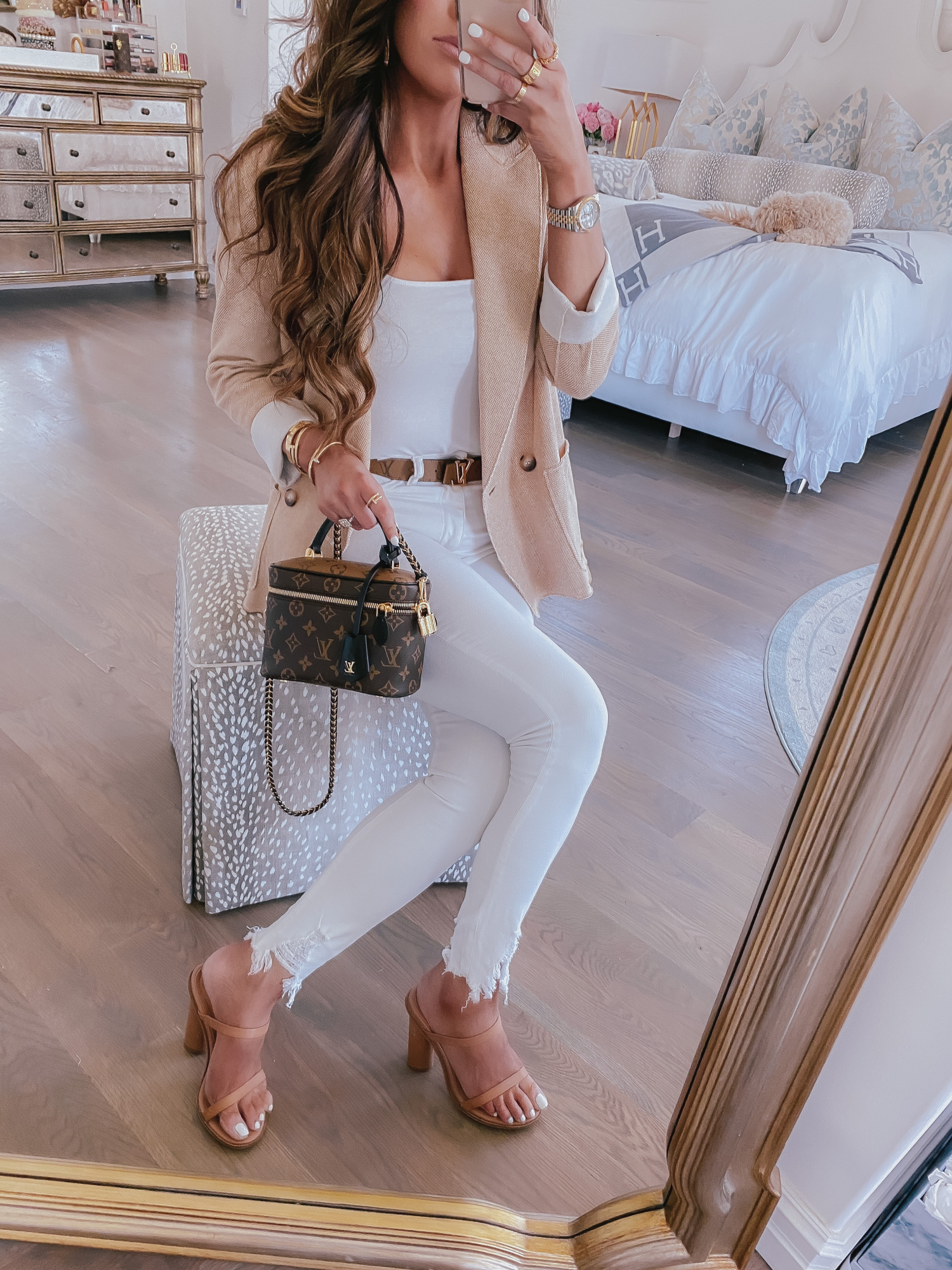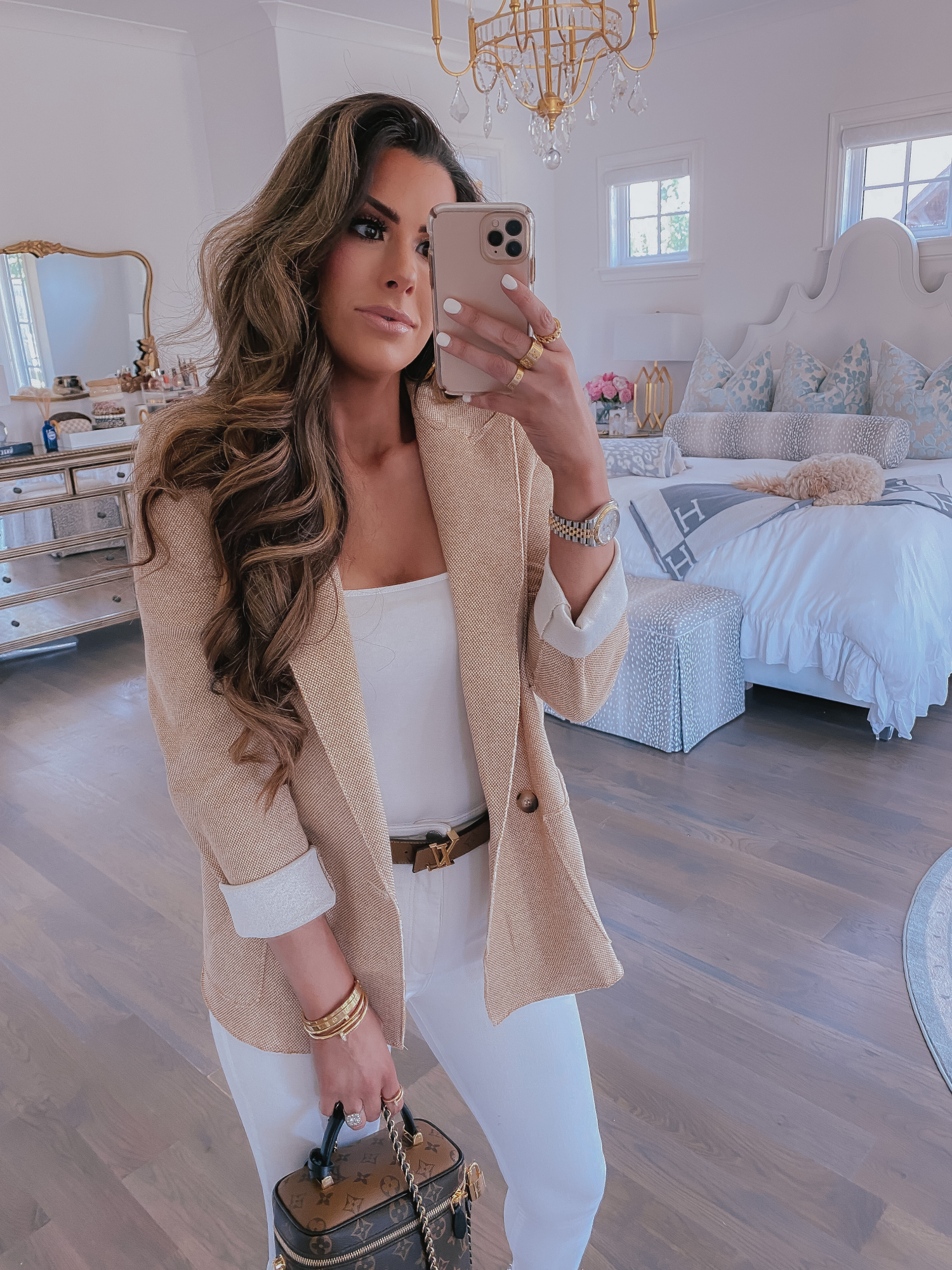 CHIC SUMMER OUTFIT DETAILS
BLAZER: Topshop [I like THIS option too – it is 50% off] | JEANS: DL1961 | BODYSUIT: BP [60% off – I also love THIS one!] | SHOES: Alias Mae [similar style HERE that is 60% off] | BELT: Louis Vuitton [Amazing dupe option HERE] | BAG: Louis Vuitton | RINGS: Cartier [dupe HERE and HERE] and Fendi [also love THIS Fendi ring] | BRACELETS: Cartier [dupe HERE] | WATCH: Rolex [dupe HERE]
I thought I'd share this outfit today because I snagged the blazer on sale during a Nordstrom sale recently! I noticed it is not on sale at the moment but Nordstrom still has amazing sales going on right now. I browsed the women's section of the sale this morning and added a few things to my cart. Making a mental note as I type this because last time there were a sale – I forgot to check out soon after and everything except for one item sold out.😩 So be warned – checking out quickly is key so that you get it before someone else! I found a few items that are favorites of mine that are on sale – I will put the info below!
FAVORITE WIRE EVERYDAY BRA || 40% OFF – This is a favorite bra – and a bra that I wear almost always – well, before quarantine. I legit wear comfy bras when I'm home lately but as soon as things return to normal I'll be back to wearing this one that is wired. It has a special lace piece that helps conceal any imperfection. It is not padded which I love – but it is the perfect thickness. I also like that it is a t-shirt bra with a touch of lace which makes it a little cuter than a regular bra.
BODY-CON DRESS || 28% OFF – I have these in a few colors and I love them! I wore them before having babies, while pregnant, and again after babies! It is just a really good basic, also flattering and comfortable. Kind of a go-to piece when it gets hot!
CALF HAIR ESPARILLE FLAT || 60% OFF – I had no idea these were back in stock but I got so many compliments on these last spring! I wore them to Disneyland and I literally got a ton of compliments.
CREPE SHIFT DRESS || 40% OFF –  Another super good basic! I have it in black and in lavender. The black is my most worn however!
GOOD AMERICAN JEANS || 31% OFF – Highly recommend this brand of jeans – easily and hands down my FAVORITE denim right now. I have this one pair that I wear ALL of the time. I have to force myself to branch out. They feel good, fit amazingly, and just look so good!
---
PS. Tarte is still doing their BUY MORE, SAVE MORE Event – buy 3 items and get 30% off! I will link some favorites below:

What do you like most about this chic summer outfit?  Let me know in a comment below!