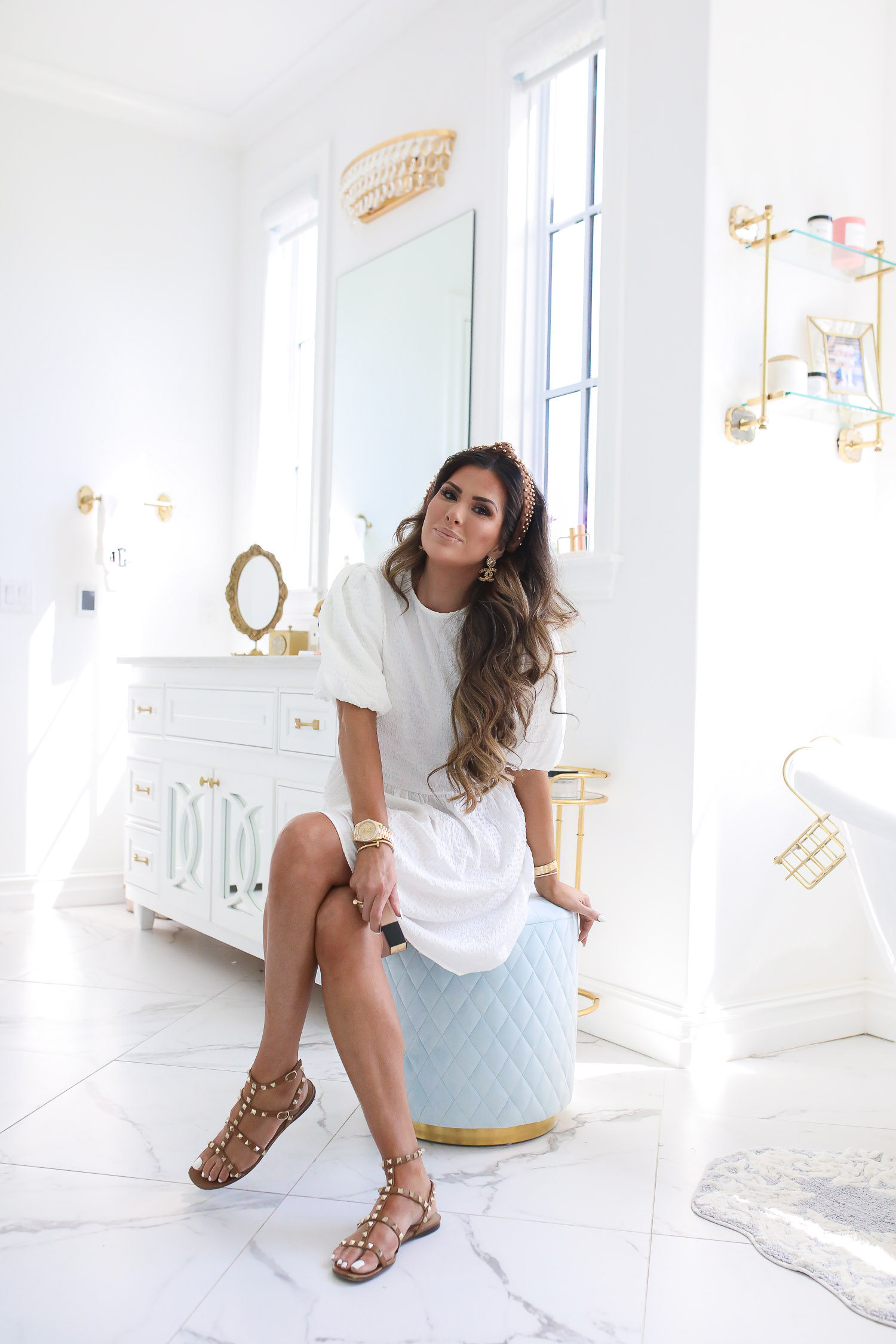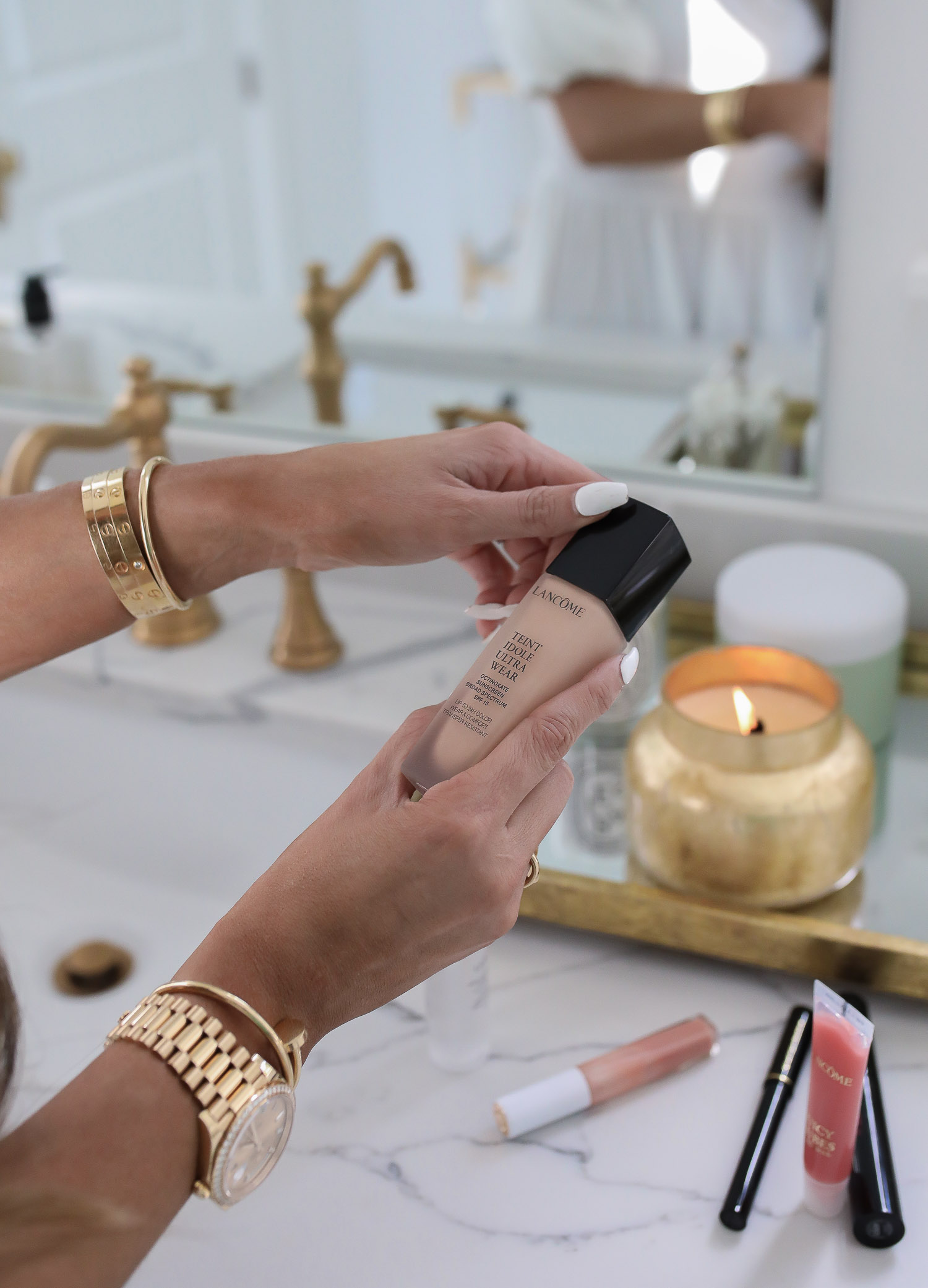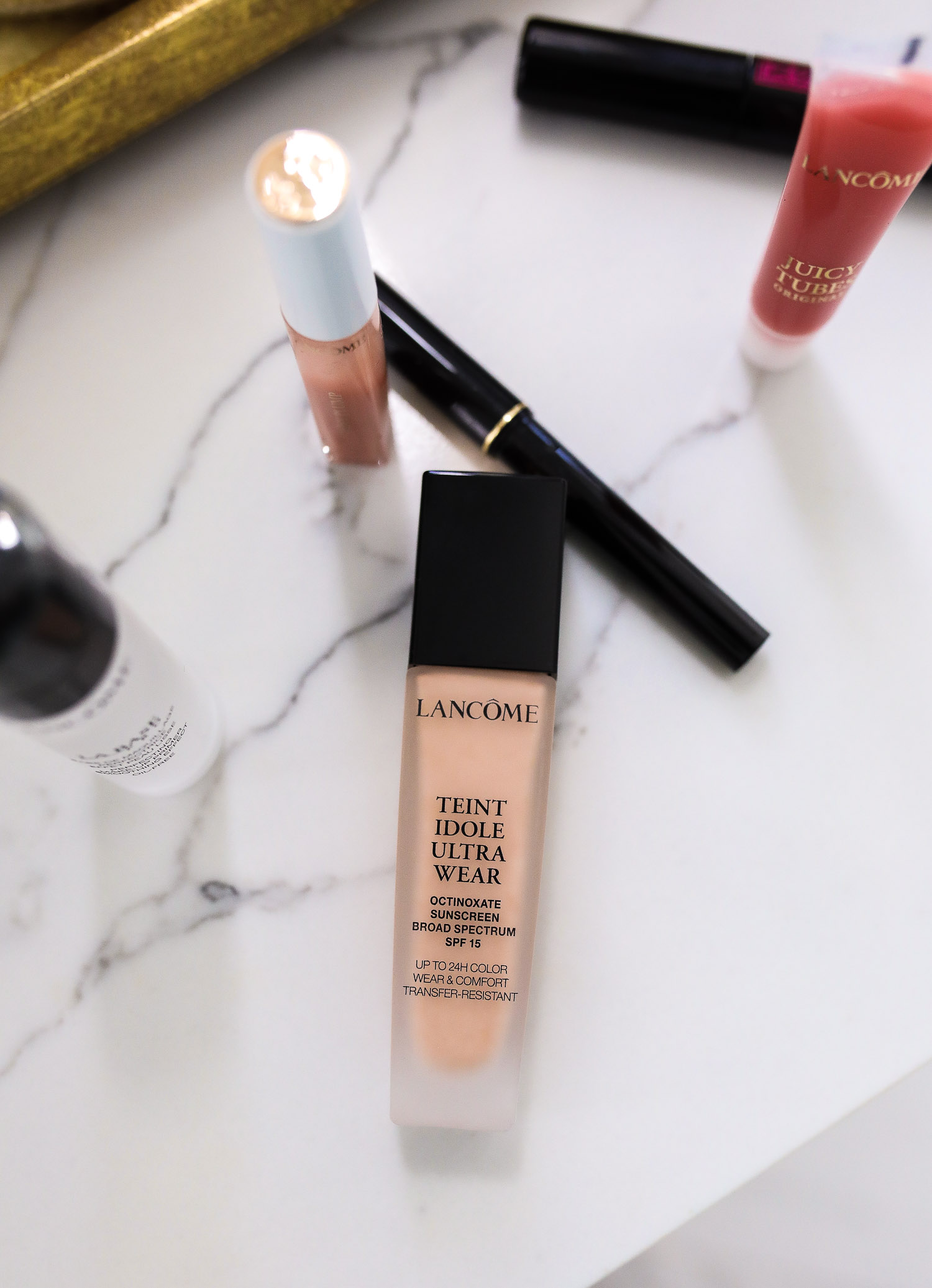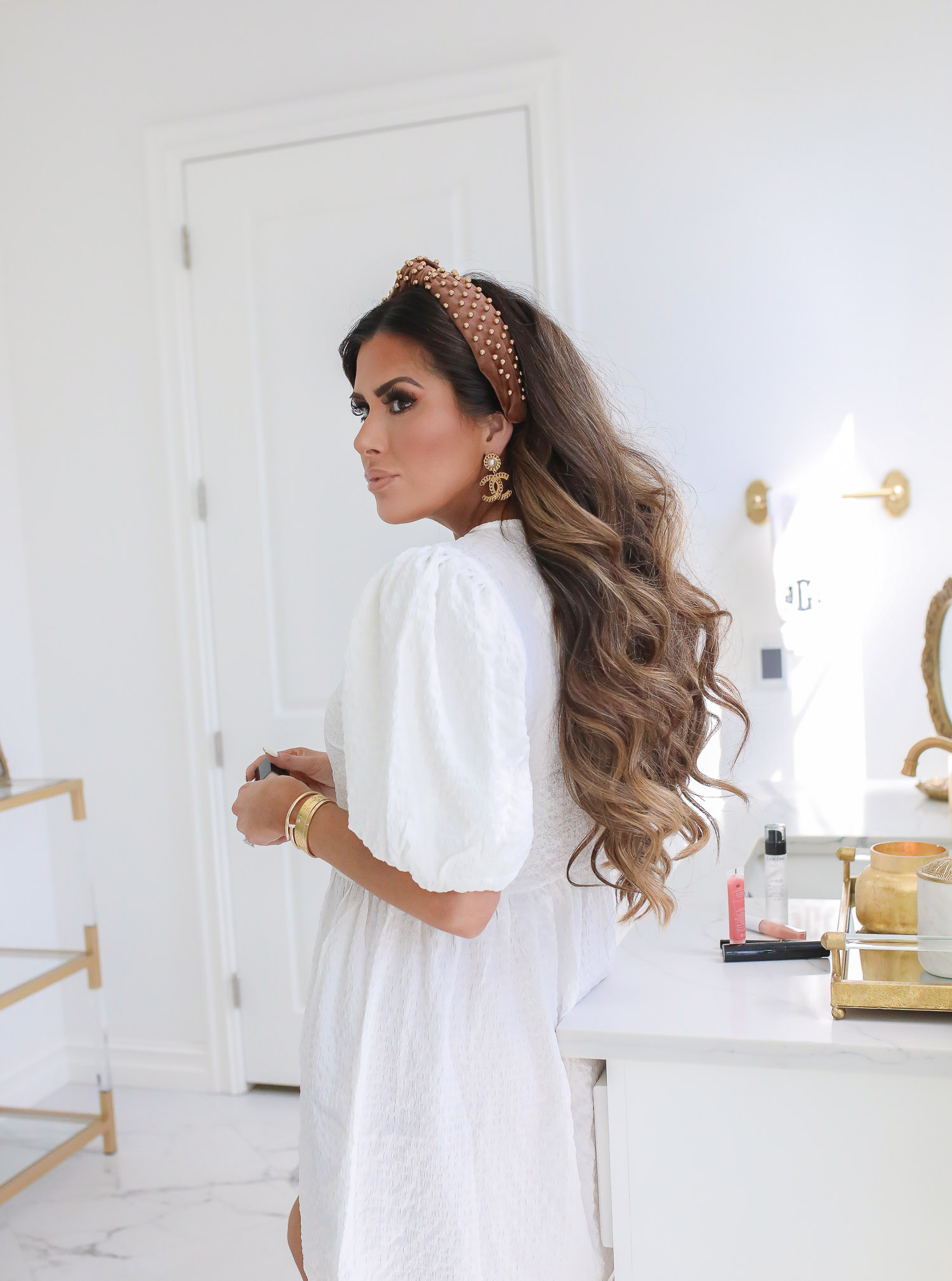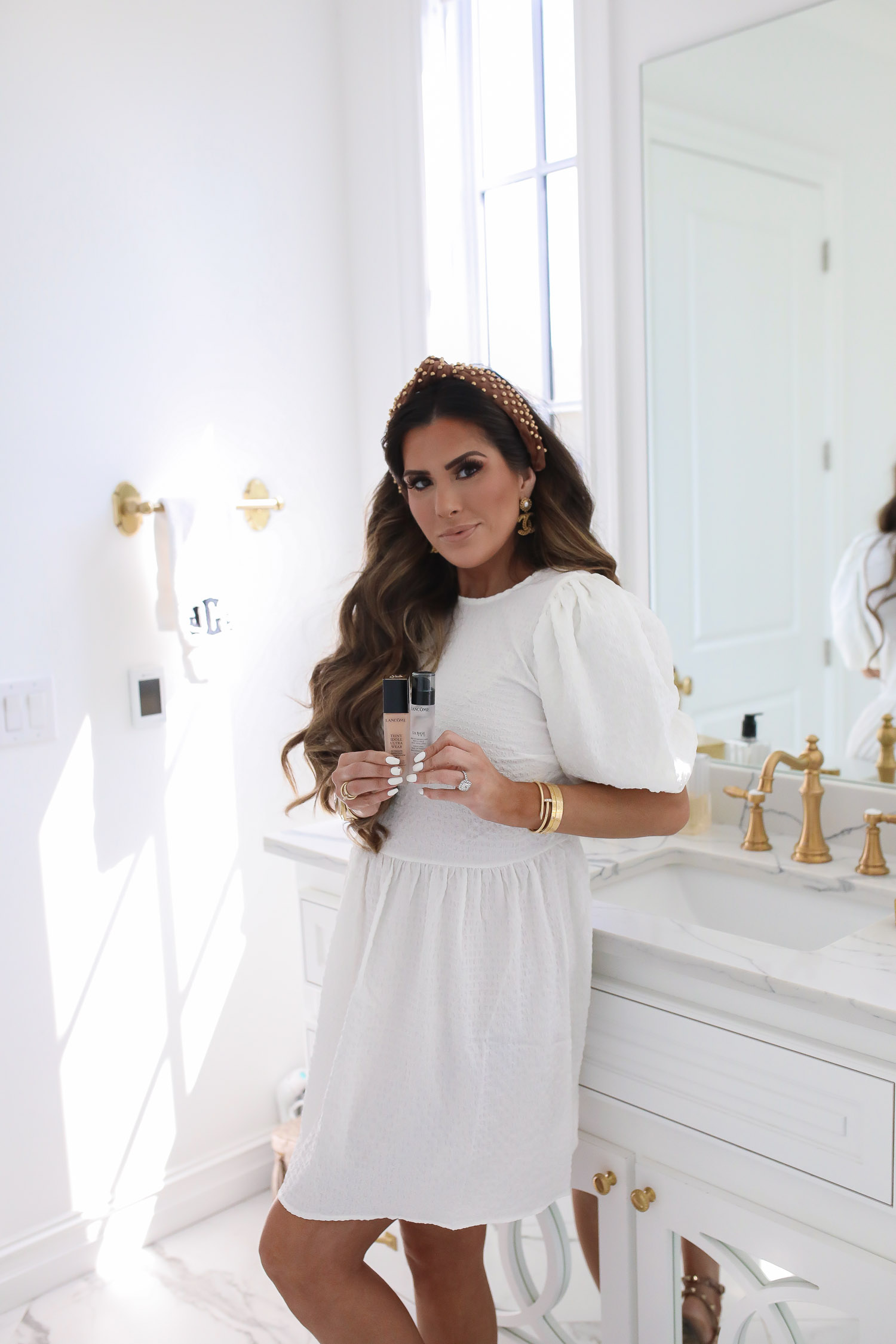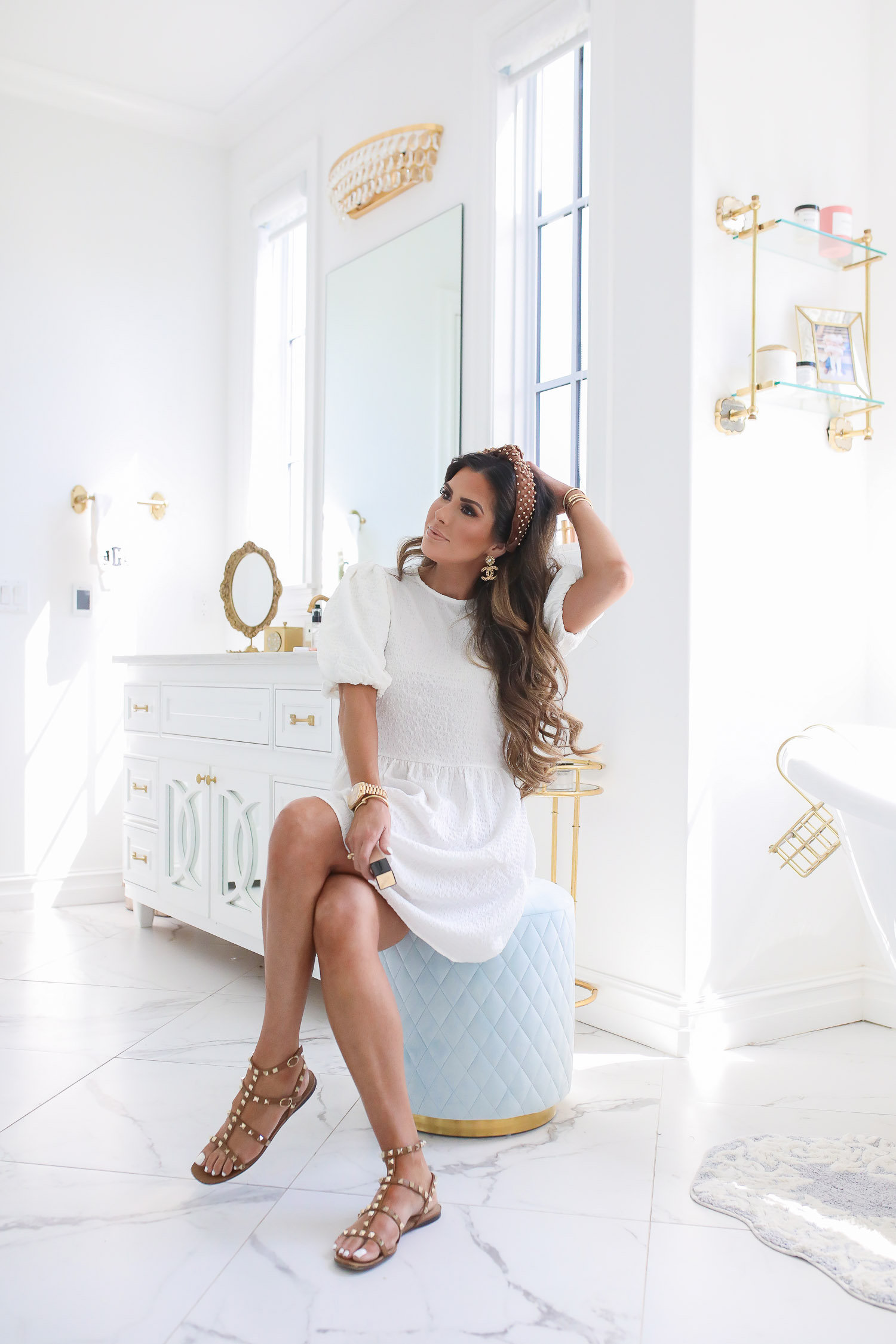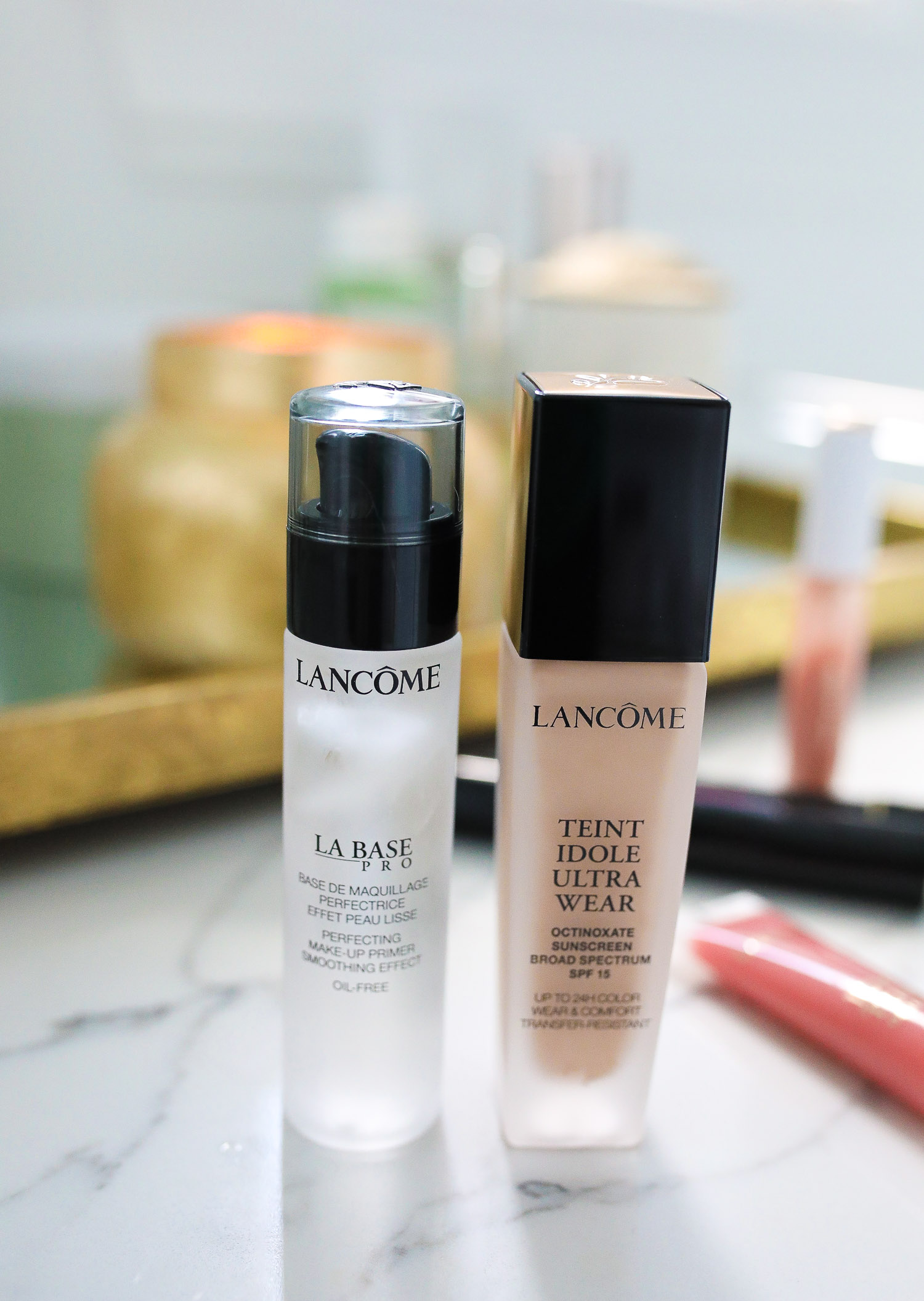 LANCOME TEINT IDOLE ULTRA WEAR FOUNDATION REVIEW
You guys know I'm like the pickiest foundation shopper – ever! I think it all started because back in the day [early – mid-twenties] I had horribly oily skin and severe cystic acne and I legit could not make any foundation work for me. I will never forget seeing the Lancome Teint Idole Ultra Wear foundation on YouTube right when YouTube got popular and I bought it right away. I swore by it because it actually stayed on despite my extreme oil production and it covered my scarring and acne issues [this foundation is oil-free]. Anyway, I've continued being a fan of the brand – their concealer was a holy grail for me for year, they have a gloss that I think is one of the best- ever, and a loose setting powder that gives the most beautiful glow! I also like their candles – I could go on and on but I am sure you are here for the foundation review. [But really, the other products I love by Lancome are their highlighters, mascara, face wash, perfume, & others!]
So I did accutane in 2014 to get rid of acne and when I did it went from crazy oily – to dry! It was a nice perk but I had to start all over in terms of the search for the best foundation. I still really liked this foundation because it was not too drying like a lot of foundations that help with oily skin. So it works beautifully with many skin types and leaves a really nice matte finish. You can set with their powder or even use their highlighter if you like a bit more glow. Its totally full coverage and buildable but one pump is plenty! It wears for 24HRs – not that I have tried it! But I can assure you it is very long wearing! It has SPF in it which is also a huge perk, too! Its a solid foundation that has been around for years and I know it is a holy grail for many. I just recently started using it with their LA BASE PRO Perfecting Makeup Primer and I really like that too. Its nothing thick or sticky but it helps it wear well. Also, I do want to note that if you need extra coverage in certain spots – you can build it up and it won't be thick or cakey!
Teint Idole Ultra Long Wear Foundation [I wear shade 350- Bisque C]
LA BASE PRO Perfecting Makeup Primer
Teint Idole Ultra Longwear Foundation Stick SPF 21
Teint Idole Ultra Wear Camouflage Concealer
Teint Idole Ultra Wear Camouflage Color Corrector
Teint Idole Ultra Long Wear Flawless Foundation Customizable Set [This is a good deal if you want to try the Serum and the Primer! It is a full size foundation though, $47.00, regularly $80.00]

Thanks to Lancôme for sponsoring today's post.
Have you tried Lancôme Teint Idole Ultra Wear yet?   Let me know in a comment below!