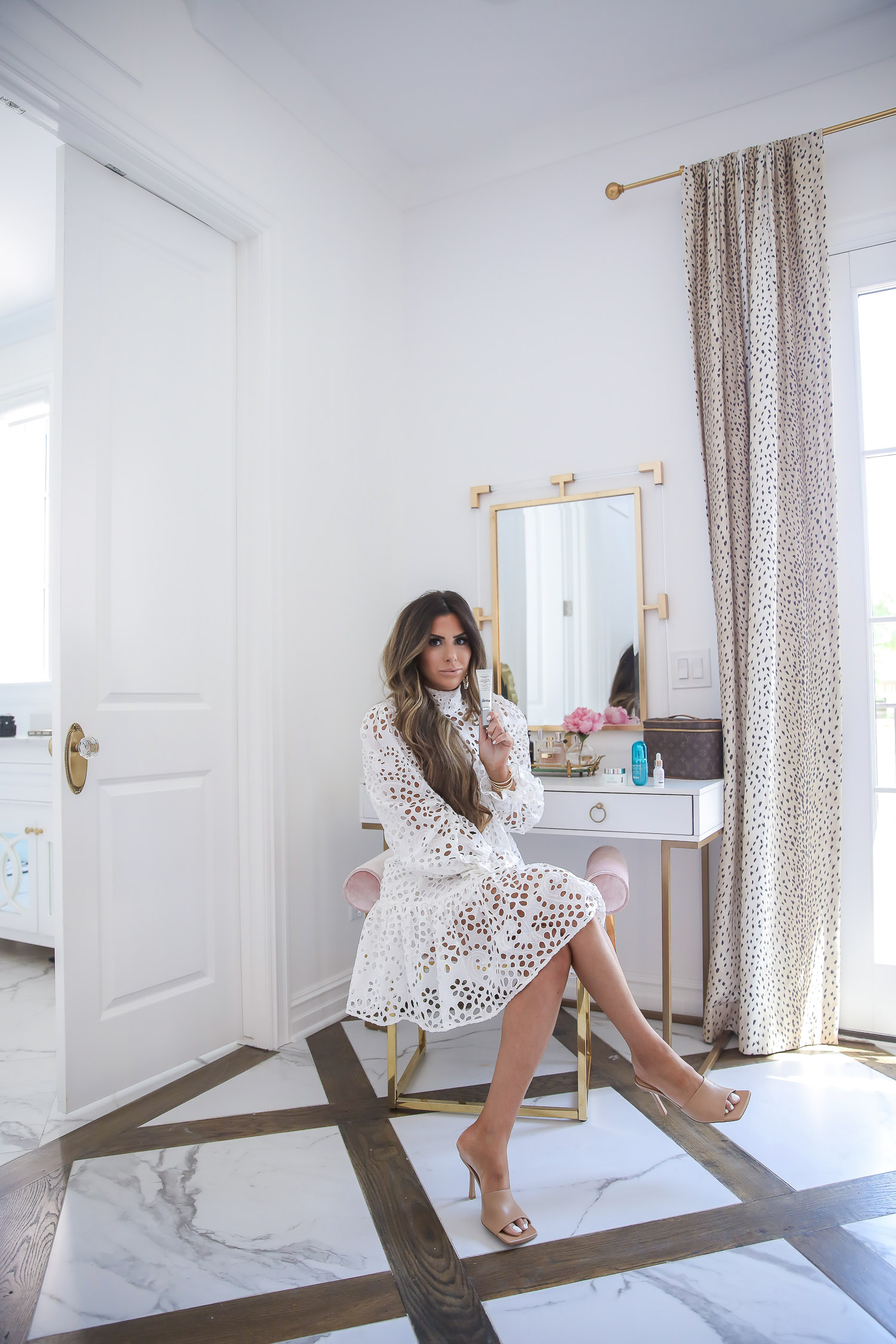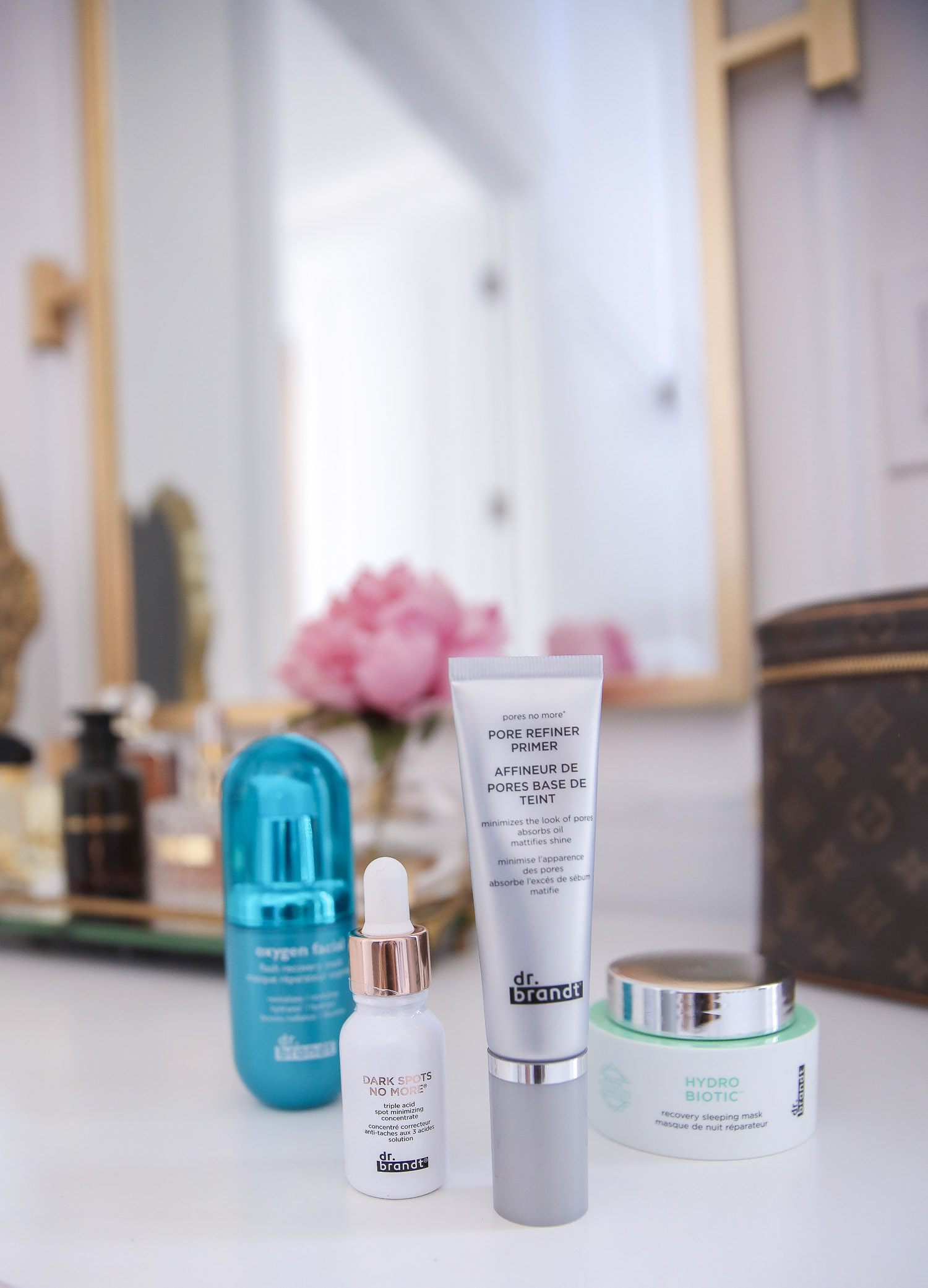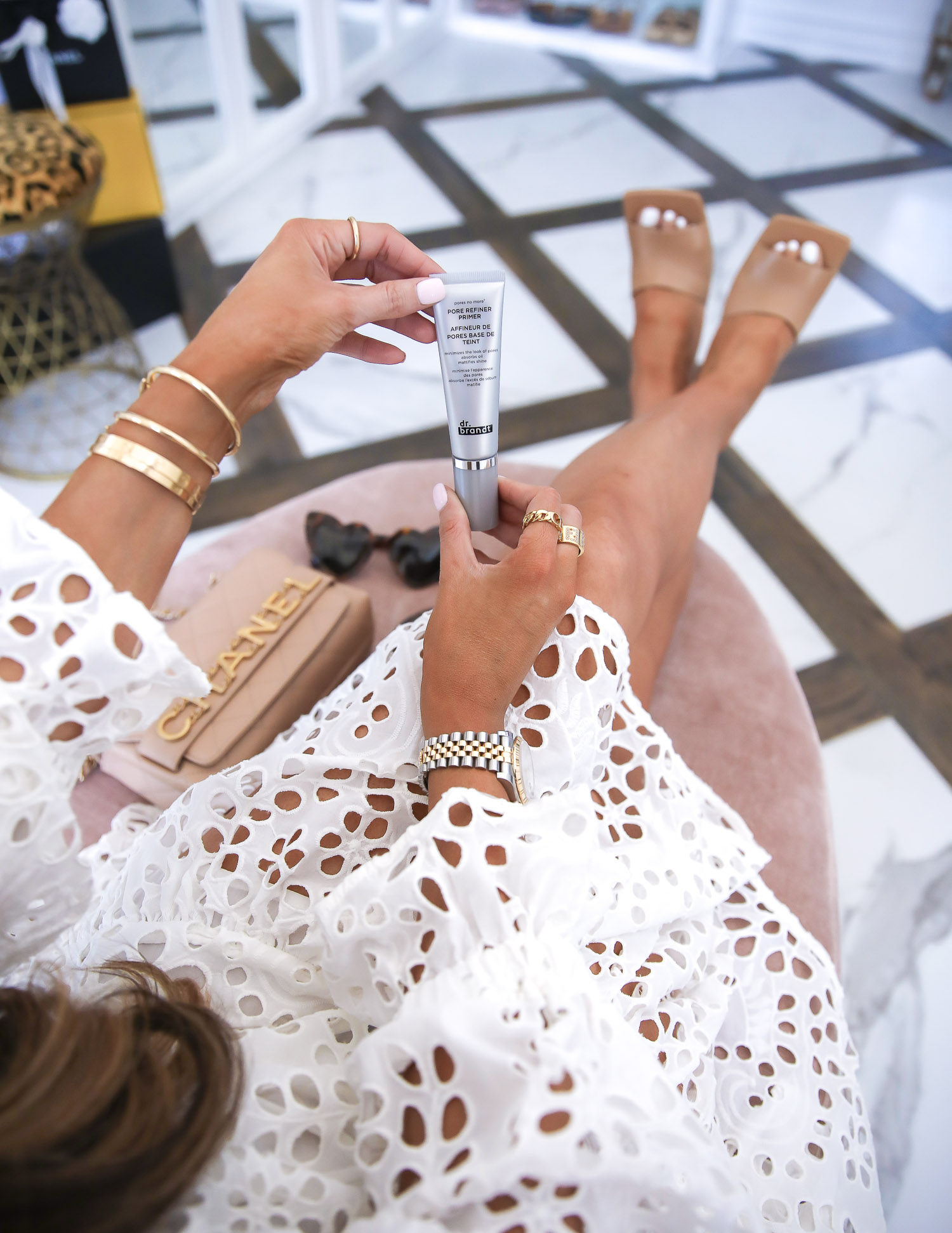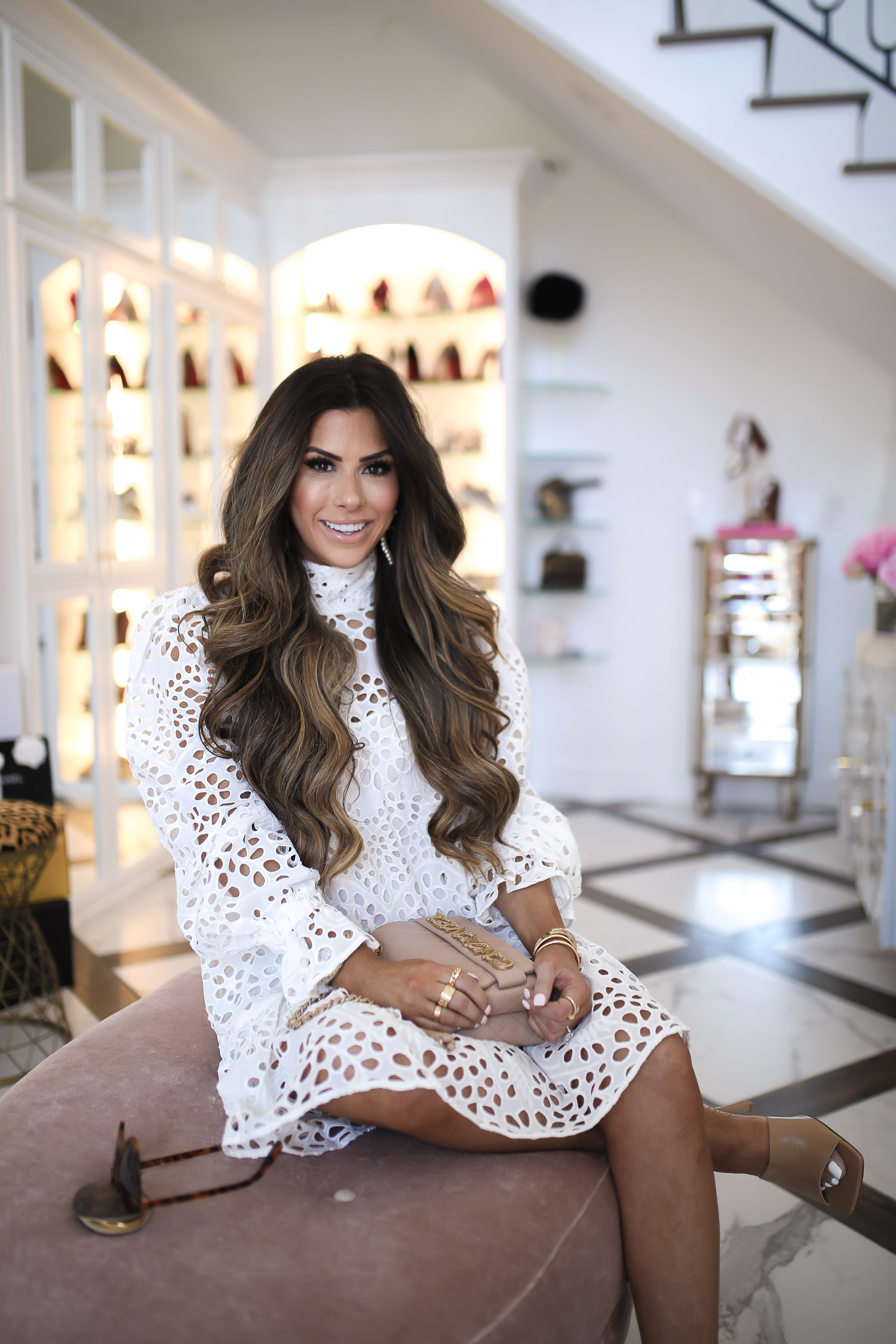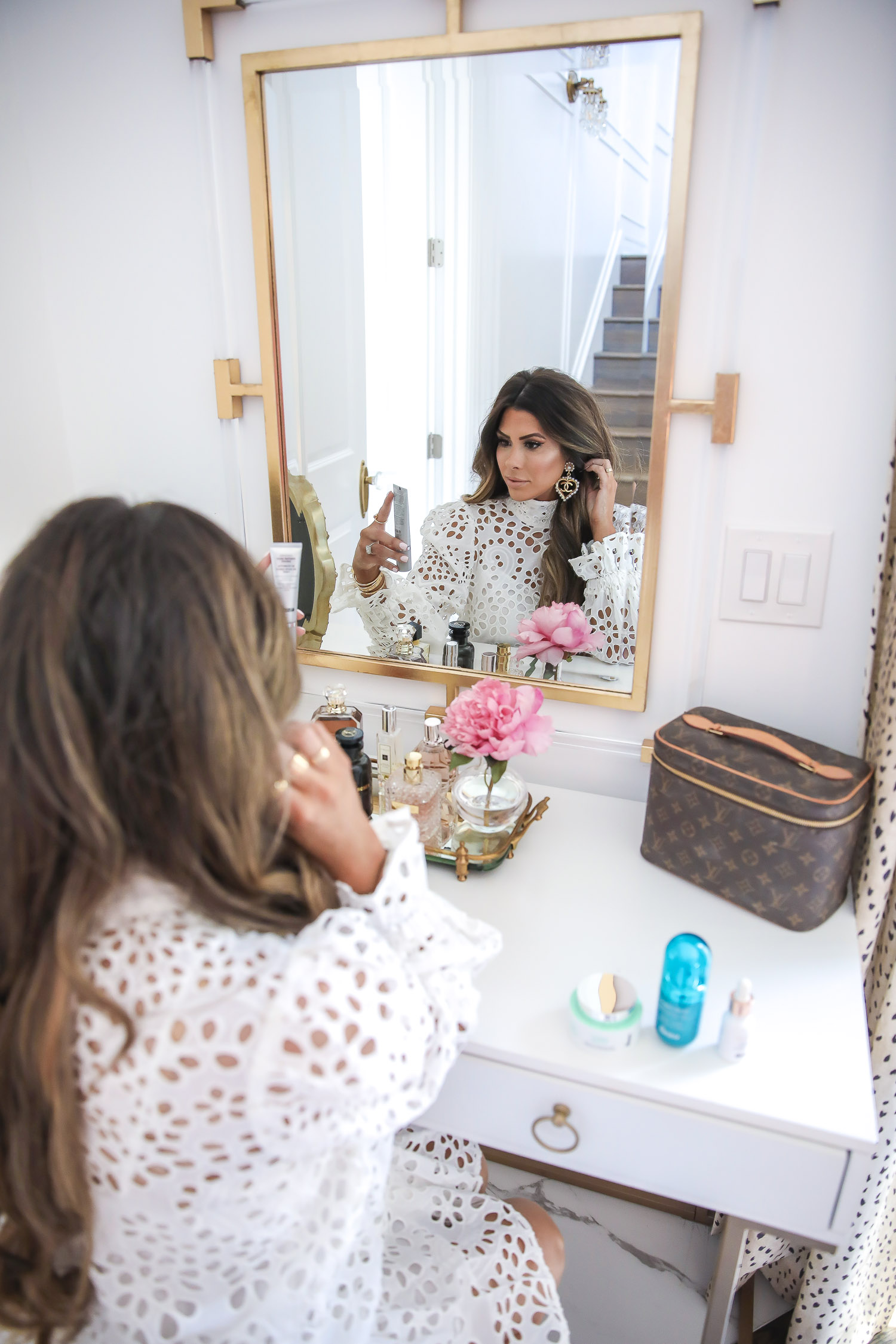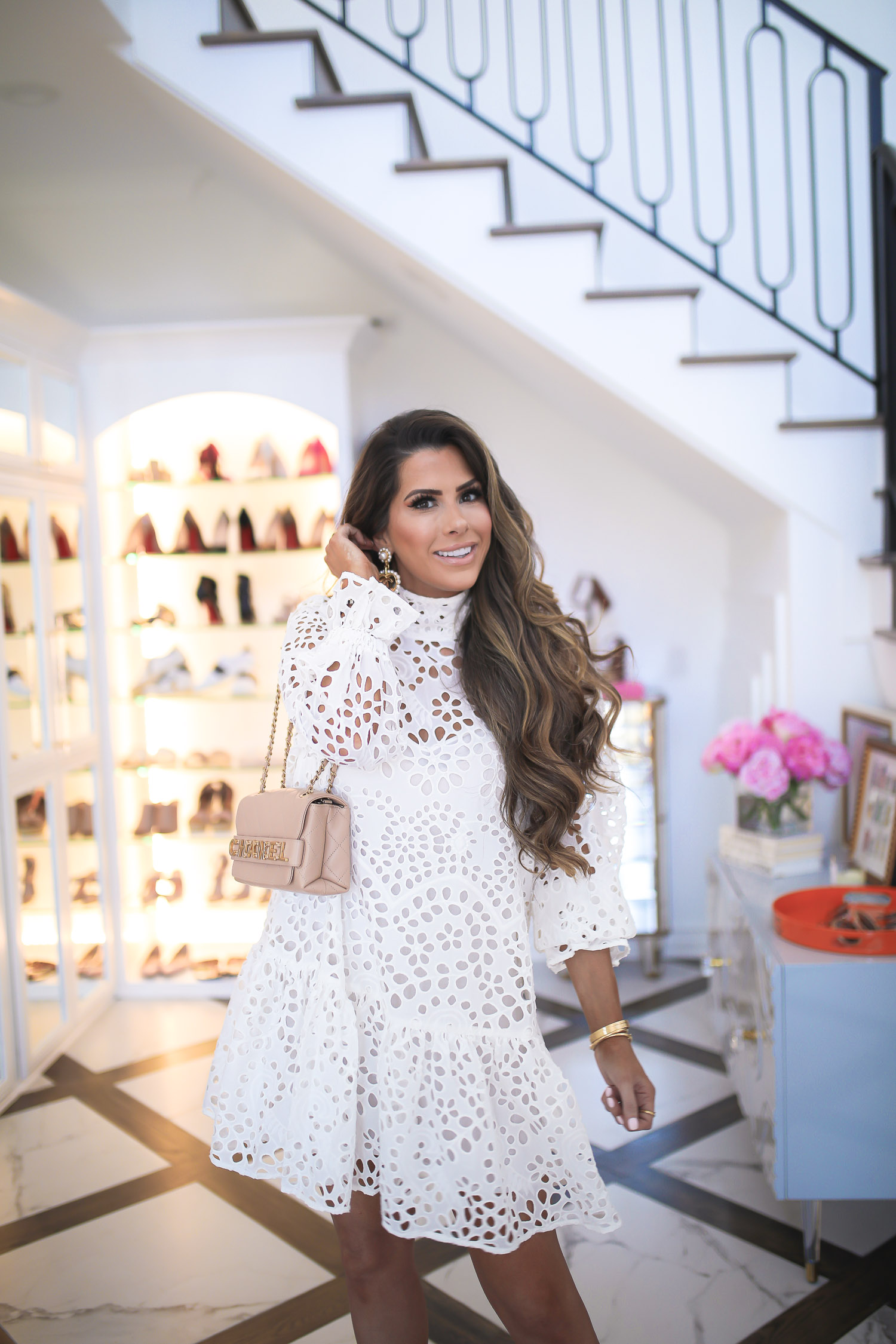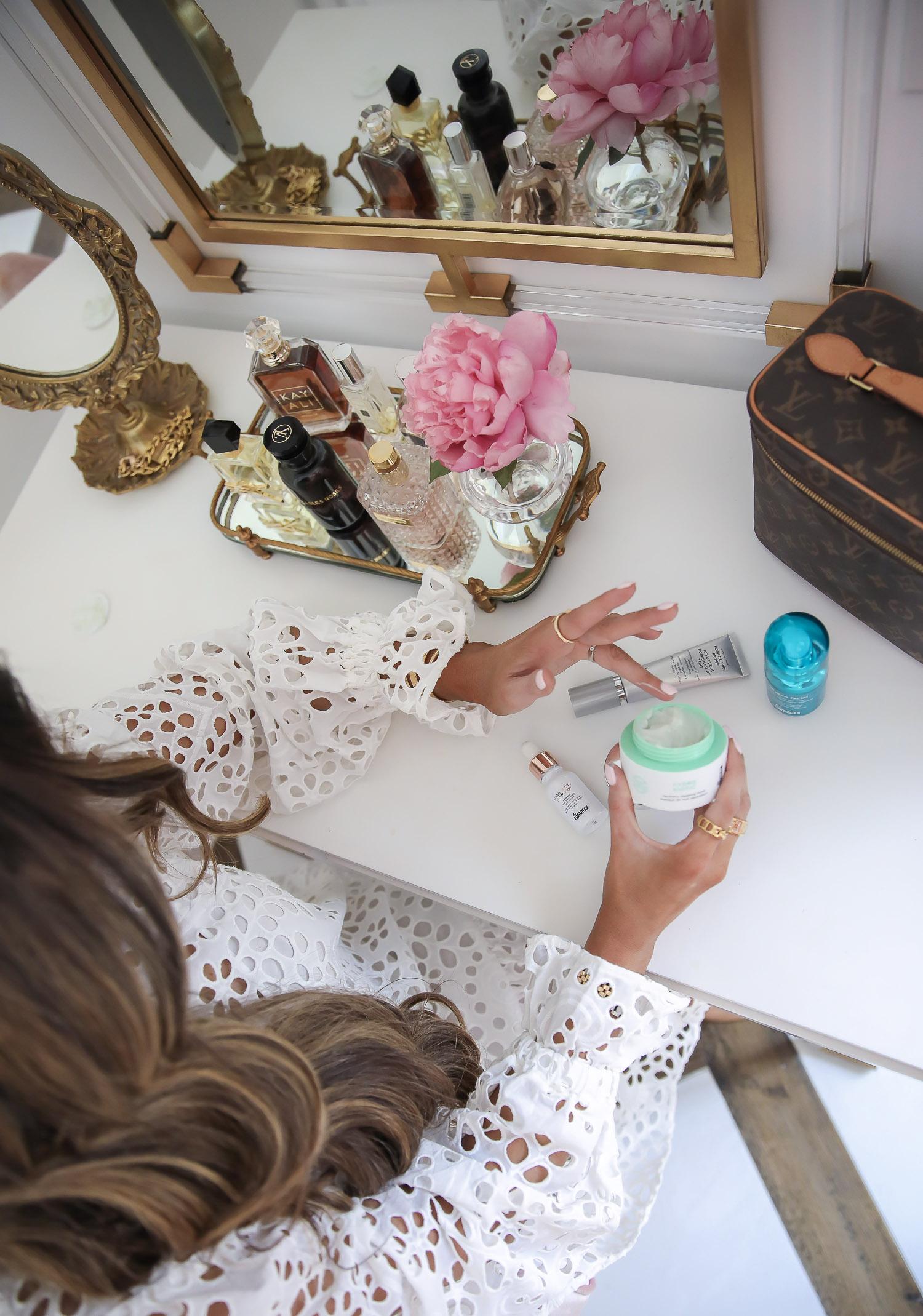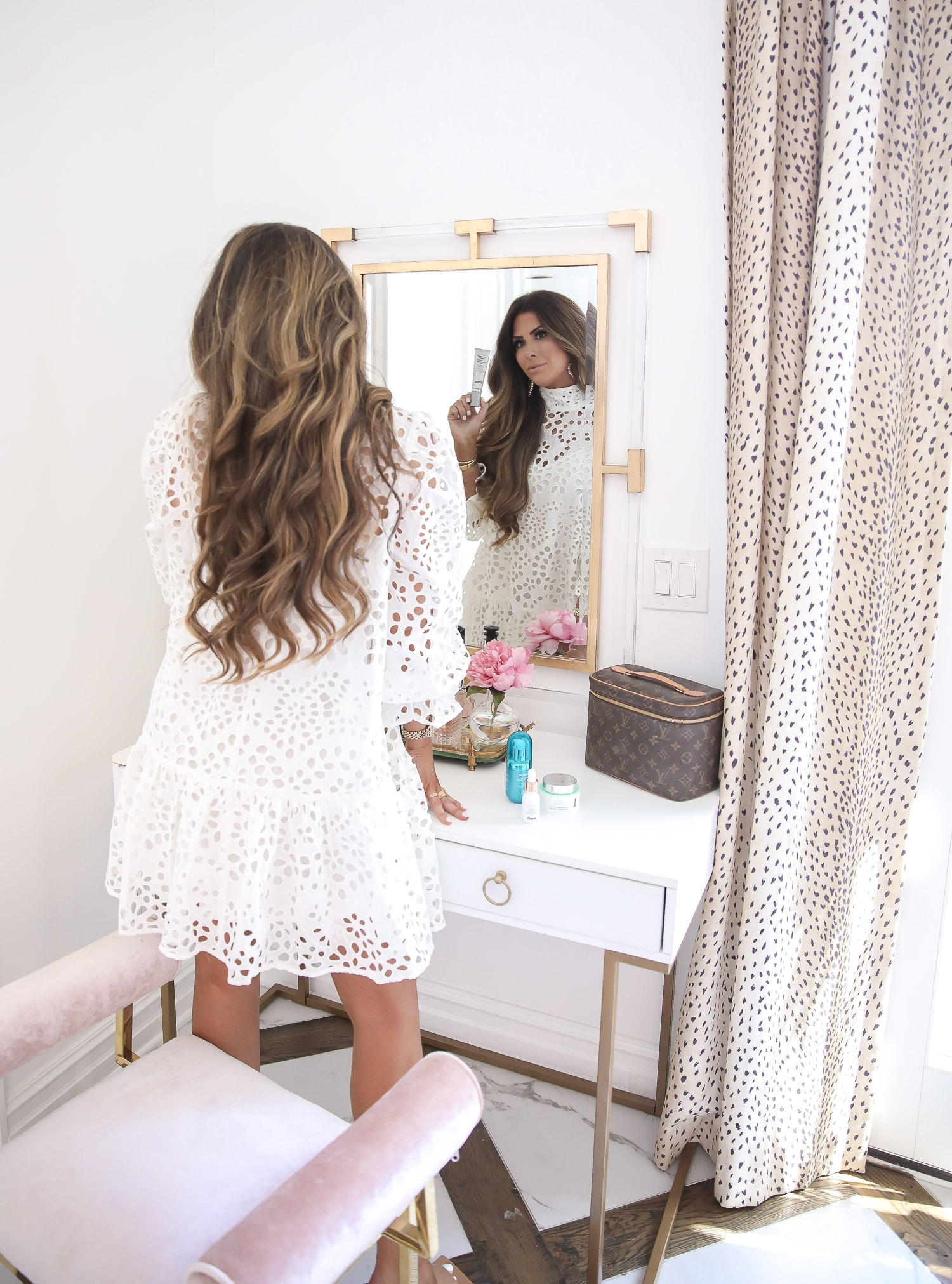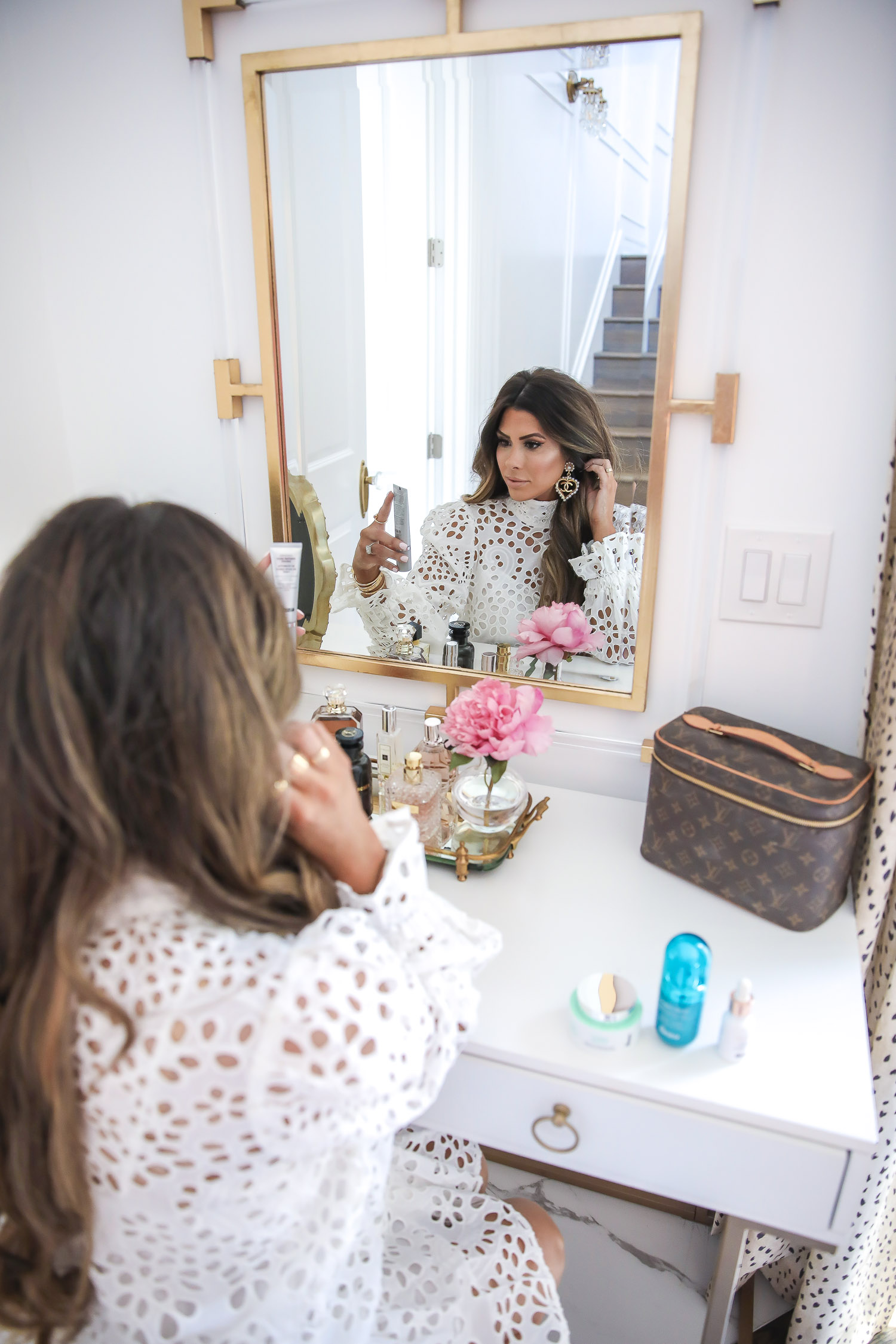 PORES NO MORE?!?! SIGN ME UP! DR BRANDT PORE REFINER PRIMER
If there's one thing I think you all know about me – it is that I will try ALL things that claim to be 'pore shrinking', 'pore filling', 'pore refining' etc. I am a major product junkie and the pore issue is one of my biggest issues in general. I've written about this quite a bit – but in case you are new – I had pretty horrible acne until I was 27. I was not only acne prone, but I also had extreme oil – my skin and pores were just always an issue. I ended up doing Accutane and it worked like magic for me – however – it left my skin textured because of the scarring and the stretched out pores. That being said, I will do and/or try anything to see if it will hide my texture and/or pore size. SO, that brings me to todays blog post. I was gifted the pores no more® PORE REFINER PRIMER and given the opportunity to try it which was right up my alley. I will say, I did some digging before trying it to kind of the understand the science behind it and why it works to refine pores. I ended up learning that the Dr. Brandt skincare line is SUPER 'with it' as far as skincare goes. They have a board of dermatologists, nutritionists, plastic surgeons, geneticists, clinical estheticians, and derma-phycologists to ensure that the products are going to work.
I'll quit rambling and just straight to the review which is what you are likely here for… so the verdict is: I love this primer. Now! One thing I need to note is that if you are oily skinned – you will probably love it even more than me. I actually used this primer on one side of my face and another 'pore filling' primer so that I could really test it out and see how it wore. The pores no more® PORE REFINER PRIMER side definitely blurs out pore size and just texture in general – and I felt like in a magnified mirrored, I could really see the difference. I must note, however, that I am not oily anymore and I don't really struggle with excess sebum or shine but I did notice that where I used this – kept my makeup more matte. So this is something to be conscious of when you try it. AND, if you are oily, you will probably be head over heels in love because it refines the look of pores, liners, imperfections and also erases shine and absorb excess sebum. I have a few friends who I immediately thought of because I know they are going to love this. Also, just in case you are curious, men can use this as well – just on its own if they'd like. It will work to do the same things for them. [I'm back editing this because I was researching the product a bit more and realized that there is a derivative of salicylic acid within this primer that also gently exfoliates dead skin cells and oil build-up within pores, furthermore smoothing out your skin! Just throwing this in here because that is so interesting – and makes the primer more of a 'skin care' item, too!]
NEW FAVORITE ALERT!! I also received their DARK SPOTS NO MORE triple acid spot minimizing concentrate and it is SUPER good. One of my most frequently asked questions is how I got rid of my melasma after pregnancy and I wish I had this back then, really. I actually requested it when they offered the send the primer because I saw that it had 5% Niacinamide & 10% Azelaic Acid Derivitive. Both which are necessary for fading the look of age spots, sun spots, melasma and post-acne marks. Honestly I could tell a difference right away [one single night which is a big deal for me], even just by helping to even my skin tone and fade out a few of the stubborn melasma spots on my face. They recommend using it 2x a day, in the morning and night directly onto the spots that you want to remove. So far I have just been using it at night and seeing a difference so I will probably start trying it 2x daily and see if that ramps up the results at all. I highly, highly recommend this if you are like me and have the melasma-stache or any dark spots / hyperpigmentation.
Another product I had to try out and really like is the HYDRO BIOTIC™ RECOVERY SLEEPING MASK. This is such a lifesaver if you have dry, irritated skin. I feel like this will be especially helpful this summer if you spend time outside in the sun. It is a deeply hydrating mask that helps to reduce redness and irritation. You just put it on after you cleanse your face and leave it on overnight! You will wake up feeling refreshed, hydrated and it will help to keep your skin hydrated for up to 72 hours*! I used this one night – for the first time – kind of randomly because I try new things often and I could feel quite the different in the morning in just the softness of my skin alone. I will say, I do not struggle with redness at all but this product is made to help combat rendness, irritation, and ramp up hydration levels. [Just want to add in that I am rarely ever impressed with hydrating masks and such – I do struggle with dry skin as I mentioned before and I was so pleasantly surprised with how intense this worked!]
If you are looking for a quick skin pick-me-up, you will love their Oxygen Facial Flash Recovery Mask. This is a once weekly mask that you just leave on for 3-5 minutes after cleansing, and before the rest of your normal skincare routine. I would recommend doing in the morning, because it helps to protect against environmental aggressors that you come to contact with throughout the day. It has the weirdest // coolest sensation upon application because it literally starts like 'bubbling'? If you will. hard to explain but it sort of foams up and it feels so cool. It is definitely a quick way to wake your skin up in the AM!

You all know I believe that good skincare is worth a higher price tag, but I am ALWAYS on the look out for good deals. Thankfully Dr. Brandt Skincare is offering a code to SAVE 40% with code "FUN40" until May 31!
 Thanks to Dr. Brandt Skincare for sponsoring today's post.
* Instrumental evaluation conducted on 30 volunteers
Have you tried Dr Brandt Pore Refiner Primer?  What primer do you like to use?  Let me know in a comment below!