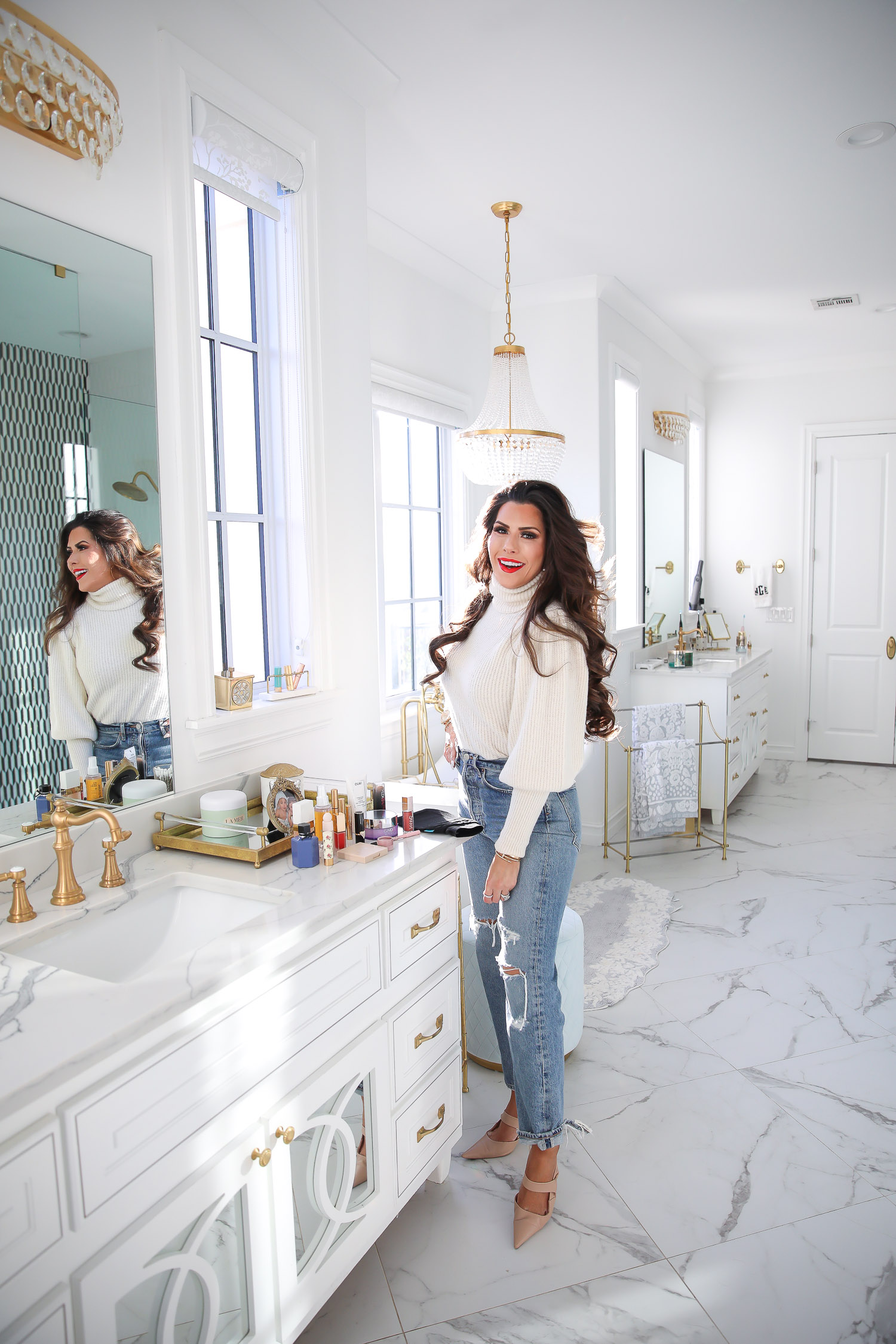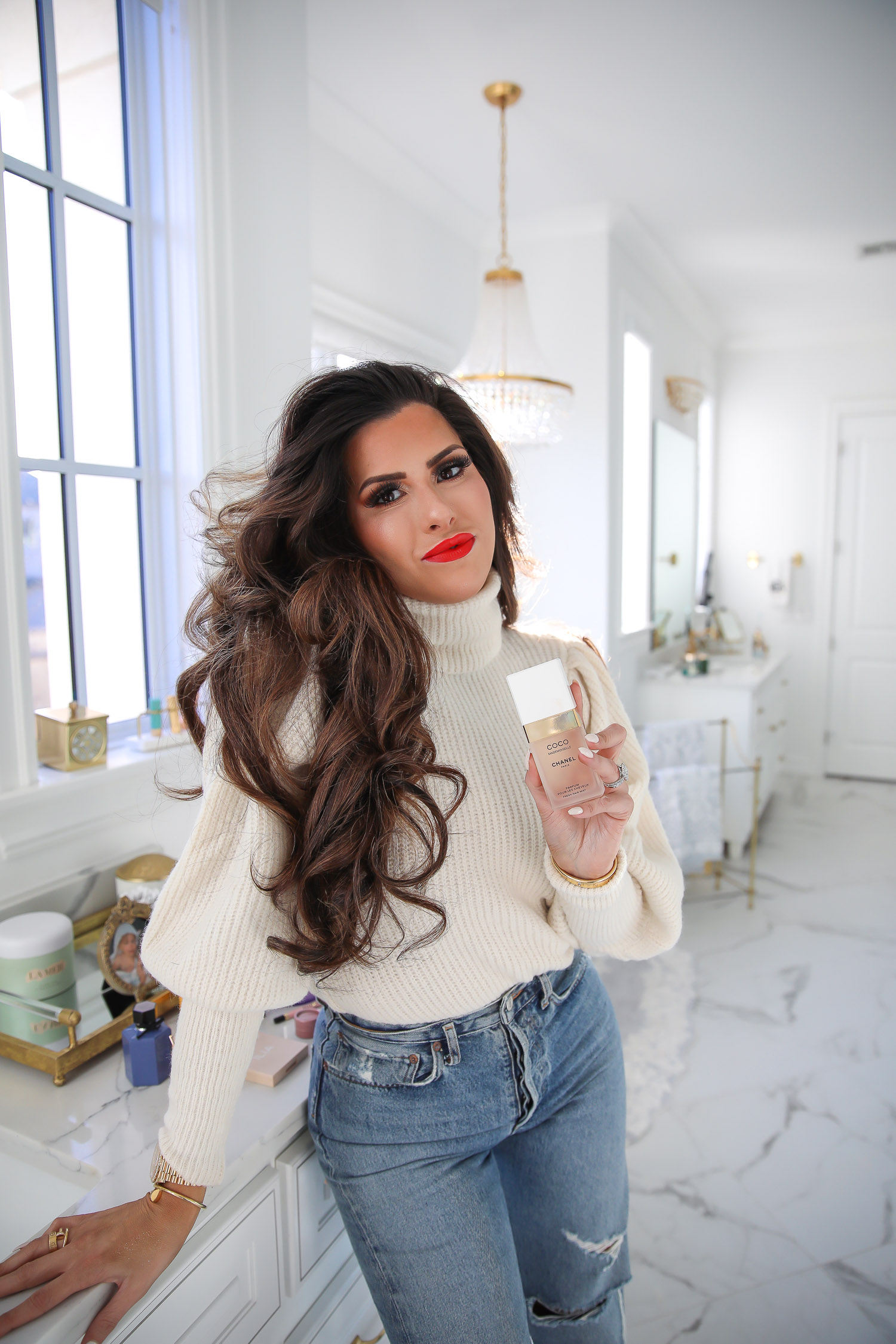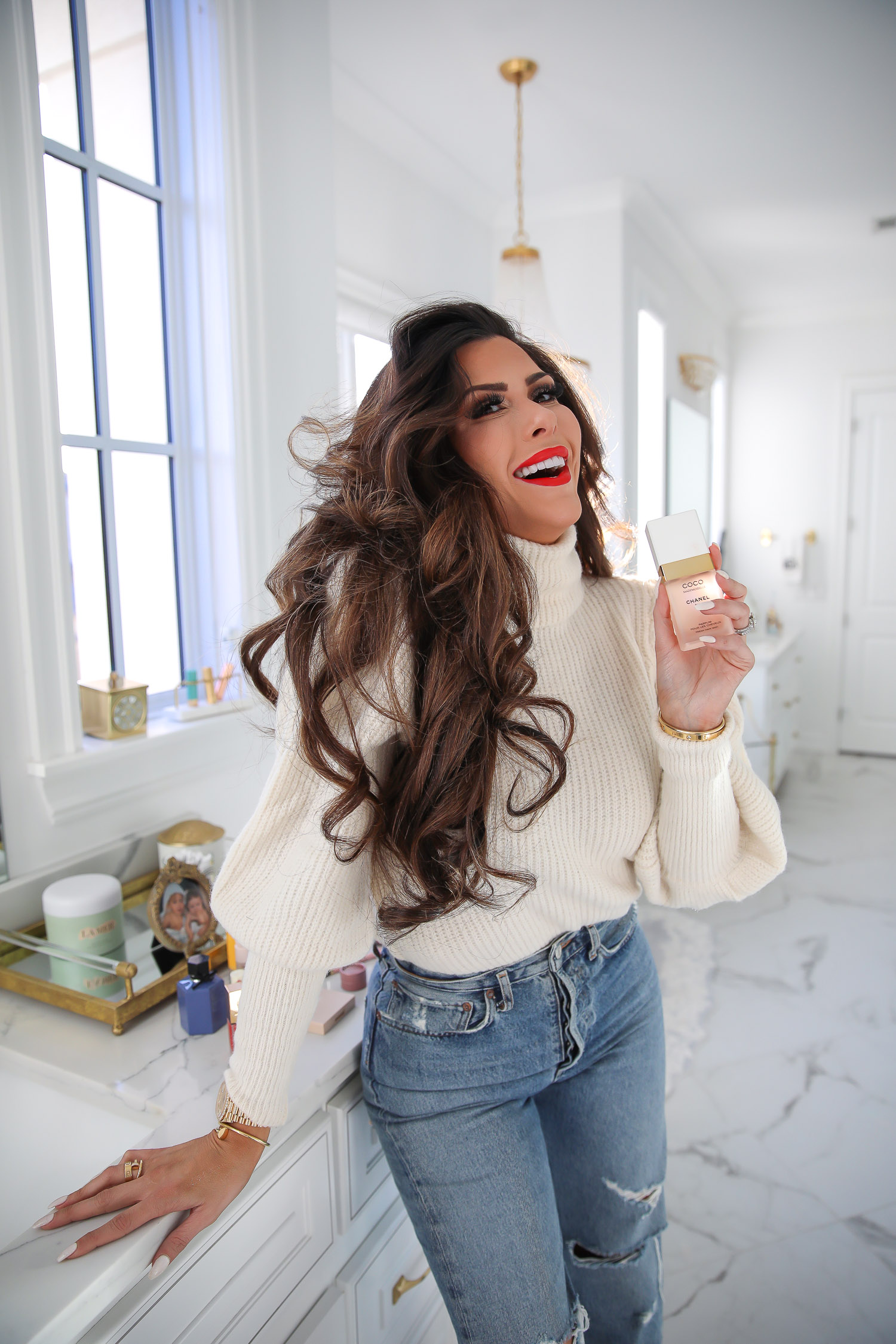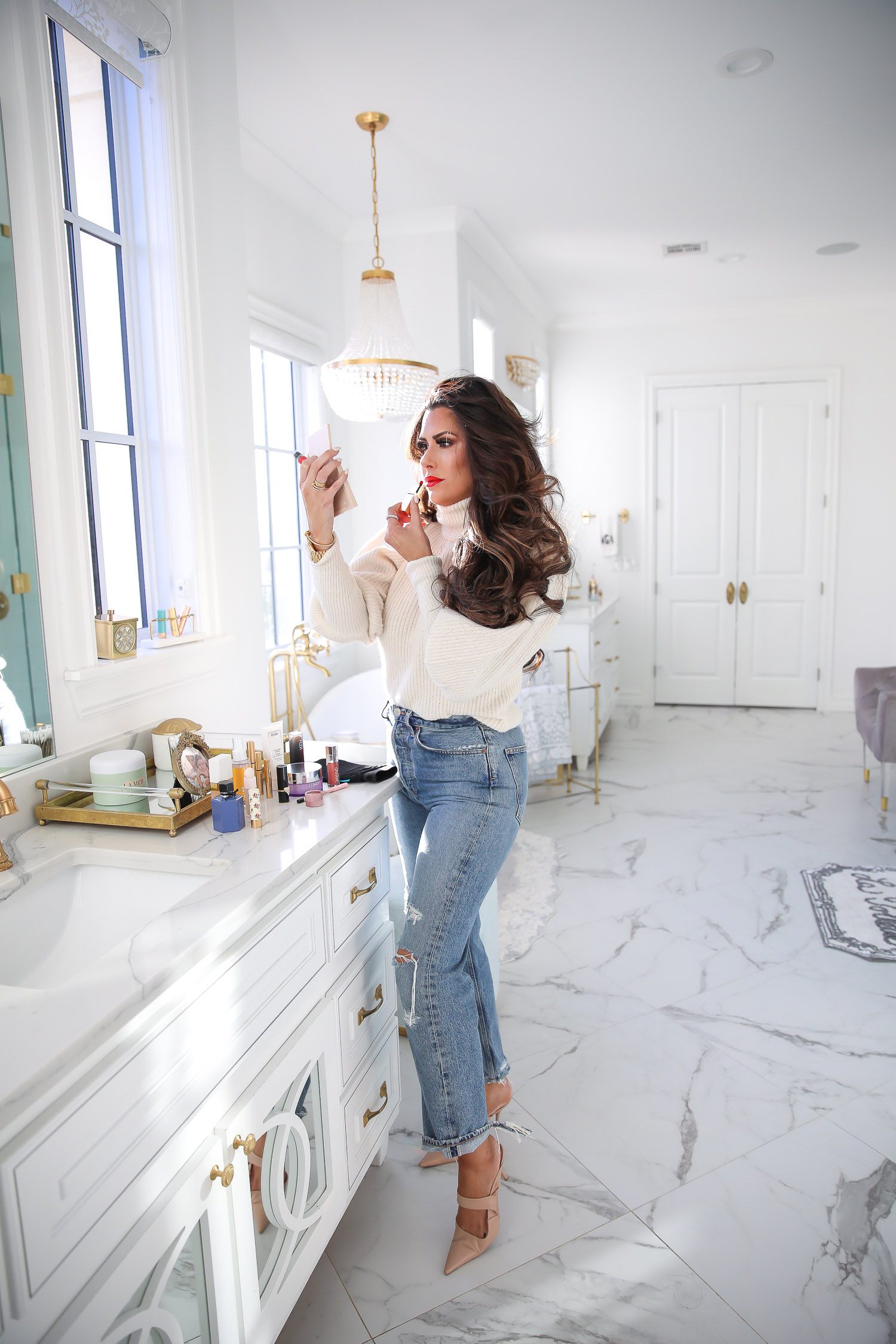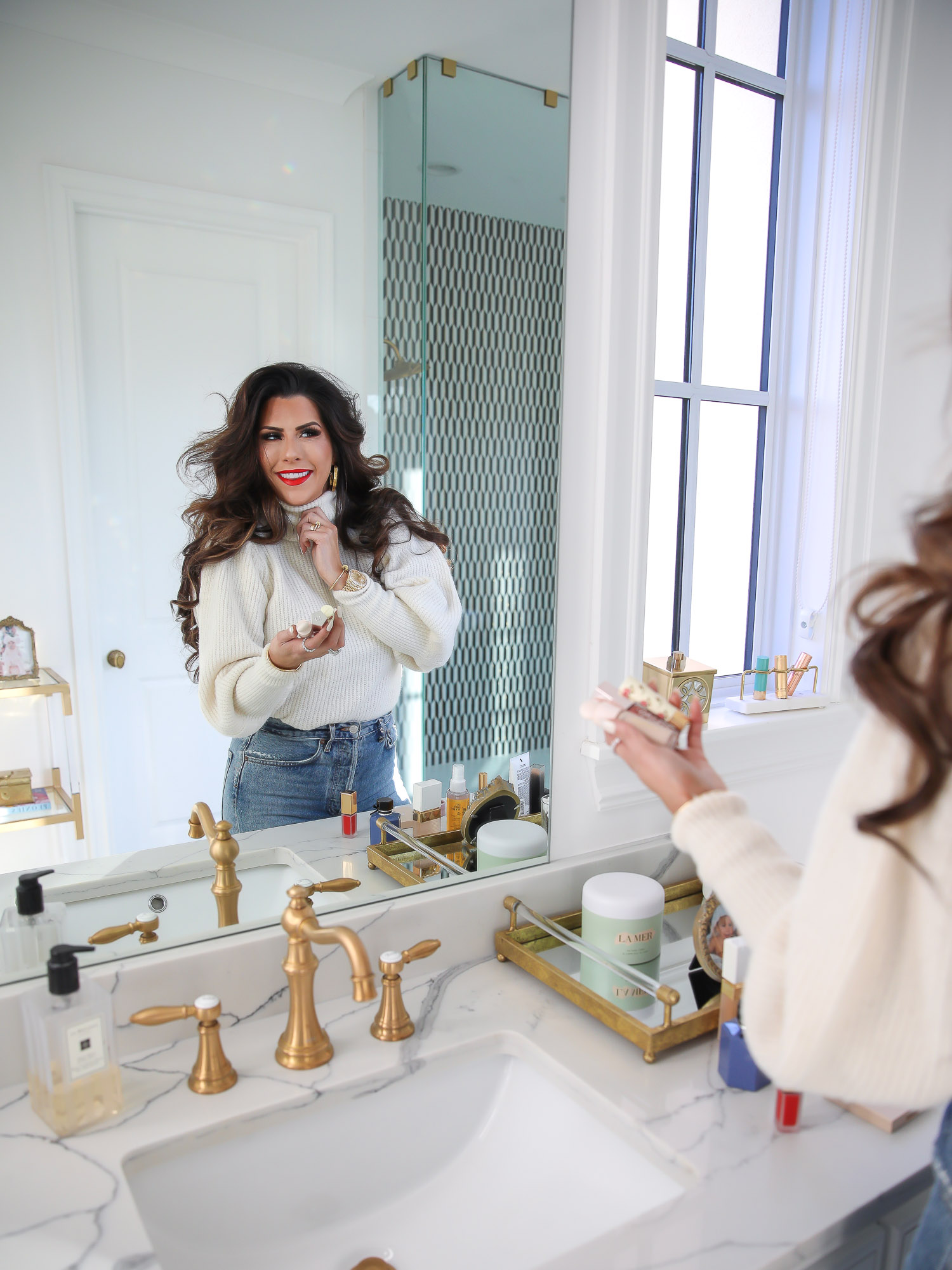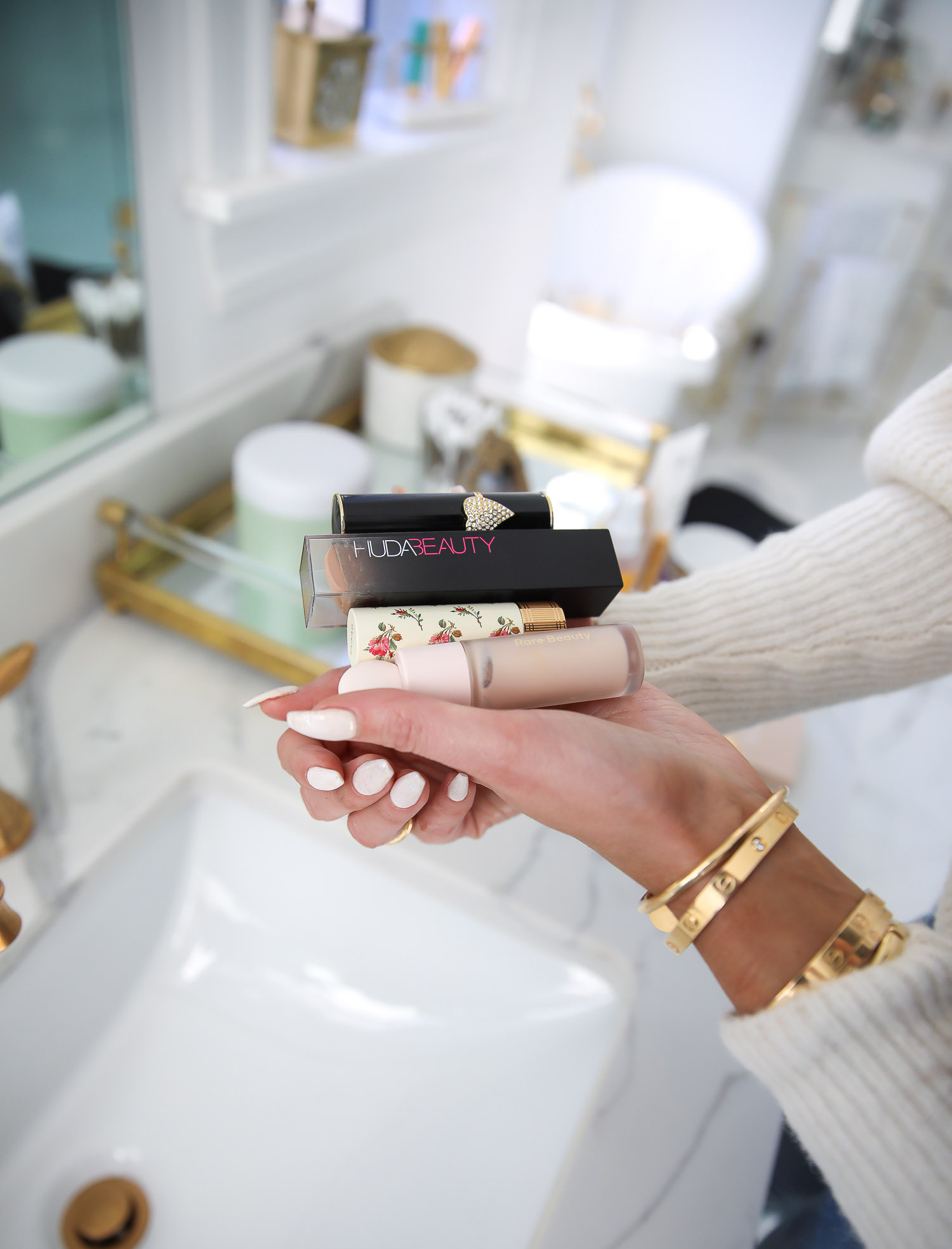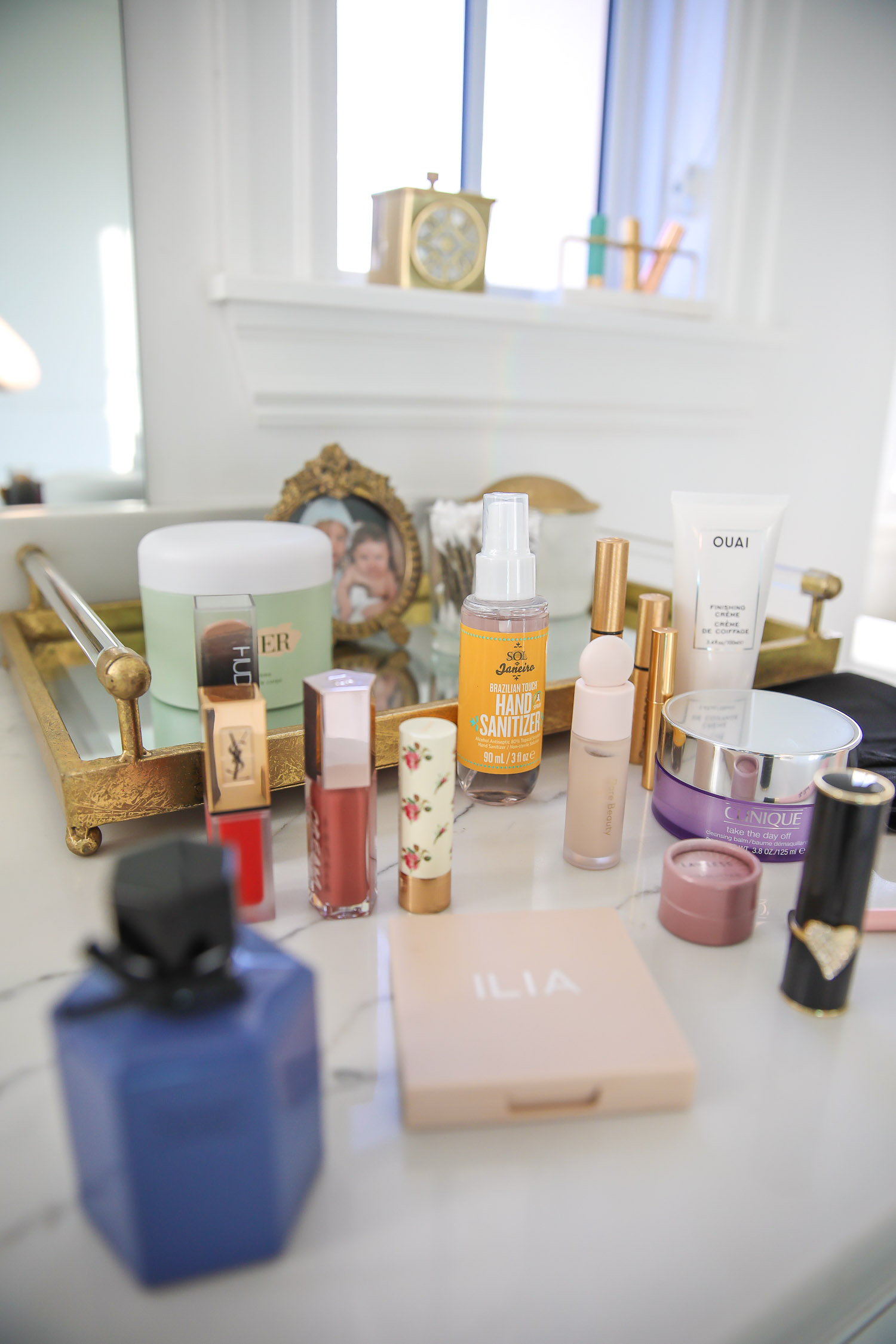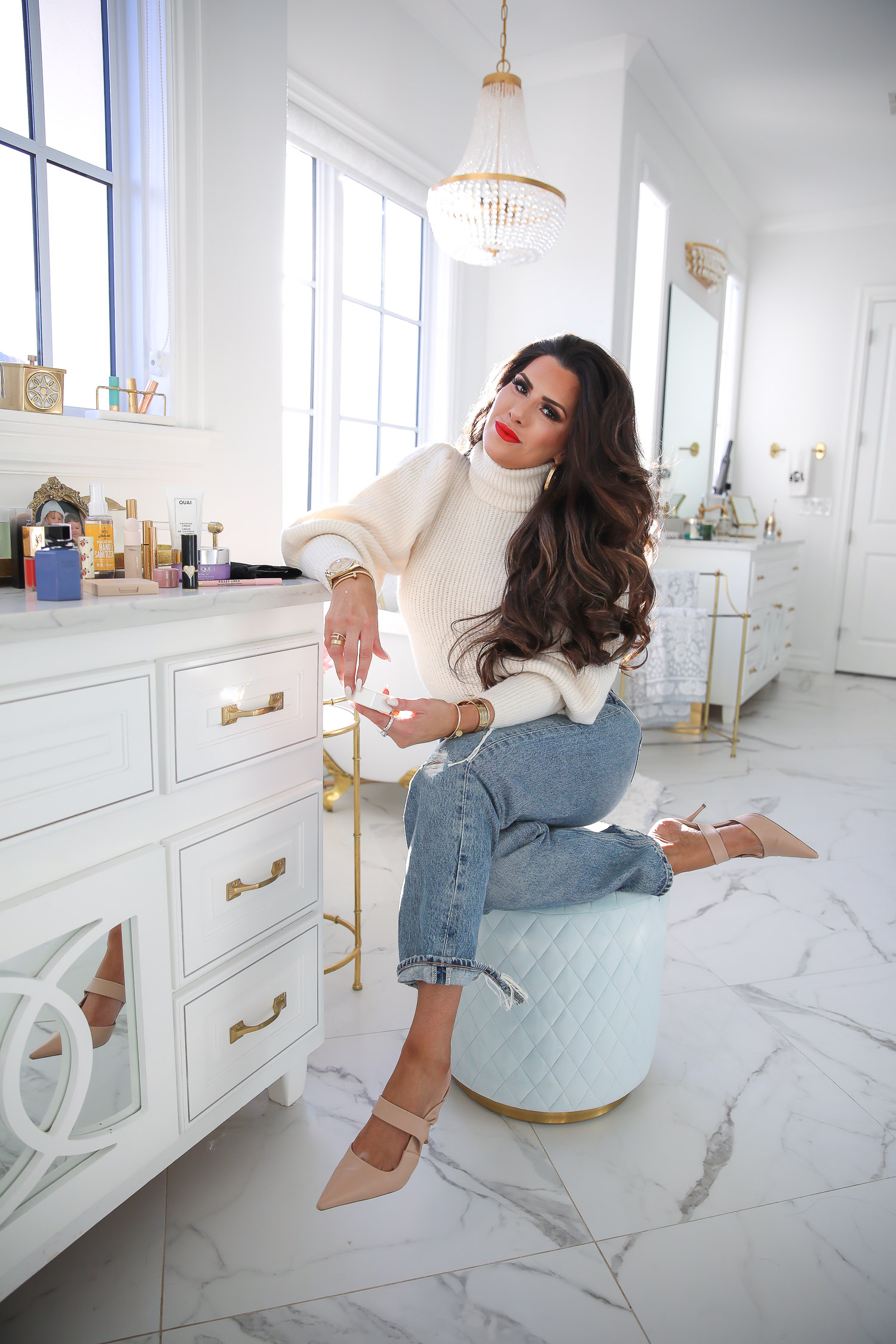 DECEMBER 2020 SEPHORA FAVORITES
Oh. Em. Gee! Can you believe the year is coming to an end??? As I was shooting this I was like "oh wow – this is it."😩 Sad when you have babies – but also 2020 has been an… interesting year.👀 I do a Sephora Favorites blog post EVERY month – since fall of 2019 and honestly I love it so much. I try hundreds upon hundreds of products and only share the favorites here. I try to put them in order just FYI – sometimes its a product review if I did like it but anything I'm crazy obsessed with will be near the top haha – so as you scan down you'll see!
SOL DE JANEIRO Brazilian Touch Hand Sanitizer Spray || My #1 bc #covid lol. We buy lots and lots of Han san but I'm picky and don't like any that smell bad or smell fake ya know. This one is just like the bath scrub and soap I use and its amazing. Literally everyone asks me what it is when I give them a spray! I ordered extras as gifts for Christmas packages!
NEST Holiday & Birchwood Pine PURA Diffuser Set || Just trust me – this thing is THE BOMB. Great gift idea but also your home will smell insane!! It syncs to your phone so you can turn them on and off via phone and put them on a schedule.
YSL Matte Lip Stain || ['N201'] This is the red I am wearing above and it is a favorite of mine. Crazy crazy pigment – but be careful! haha! It is bright but its full coverage! It wears so well though and does not dry up! Its a beautiful, bright Christmas red!
Gucci Rouge à Lèvres Voile Sheer Lipstick || ['Goldie Sheer Red'] This lipstick is a red that I recommend to anyone wanting a bold red holiday shade but does not want it to be too much or too pigmented or messy. It is sheer and soft – but also buildable which is great. I
RARE BEAUTY Liquid Touch Brightening Concealer || [130N] I use this to brighten my under eyes – I still use my HG Dior concealer but I use the light shade of this on the darkest area to brighten it up.
CHANEL Coco Mademoiselle Hair Mist || OHMYWORD. If you like to keep your hair smelling amazing and you also love Mademoiselle which is an old favorite – this is KEY. I like for my hair to smell good and I was sooooo thrilled when I saw this on the New Arrivals page of Sephora!
GUCCI Flora Lavender Gorgeous Gardenia || I've shared my favorite perfumes regularly on here but this is one I have not yet shared but I actually had many of you recommend it to me! It's the 'Flora' by Gucci and its got a Gardenia smell and I actually prefer the gardenia scent over most. I always notice when I like a scent it has a garden vibe in it. Also loving the special edition packaging for the holidays!
Huda Beauty #FauxFilter Skin Finish Buildable Coverage Foundation Stick || '300N Latte' My mom and I both love this! It look like skin but its like beautiful! I do use my HG Nars w/it but this alone is beautiful!
ST TROPEZ Tan Build Up Remover Mitt || Highly recommend – if you need to exfoliate but if you are a spray tan girl like me – you will love this bc it makes the tan roll right off!
CLINIQUE Take The Day Off Cleansing Balm || One of my old school holy grail items in removing makeup. Elemis is one that I have used a ton over the last year but I also love this one. I saw it on Casey Holmes YouTube YEARSSS ago and bought it! I always switch between this and the Elemis. I still use the Murad to double cleanse though.
OUIA Finishing Creme || Okay, the smell! Love!! But it also is what I use after styling my hair to tame fly aways and smooth it out.
PAT McGRATH LABS MatteTrance™ Lipstick Pavé || ['Elson'] A dark red- not as bright as the others but its so gorgeous. I love the packaging and the fomula. It more of a dark, bold color!
LAWLESS Bioglitter || ['Champagne Dreams'] LOVE this – you guys know my eye routine – I use the same products every time but I recently tried this one out for holidays bc its a bit more 'glam' and shimmery. It is so similar to my others but its got more silver in it so it has a glam vibe!
FENTY BEAUTY Gloss Bomb Cream || You guys know wI love Fenty lip products but the cream is also ver good. Its like the gloss formula so its shiny and juicy BUT it has more color so you can wear it alone!

ALSO ✨ I always want to mention this because it is SO good! If you are not yet a  Sephora Beauty Insider, their free rewards program,  I highly recommend doing it because it gets you really great samples, birthday gifts, and access to their special events with discounts! You earn points on all merchandise purchases and you get to redeem those points for rewards!
Thanks to Sephora for sponsoring today's post. 
What are your 2020 Sephora favorites?  Let me know in a comment below!