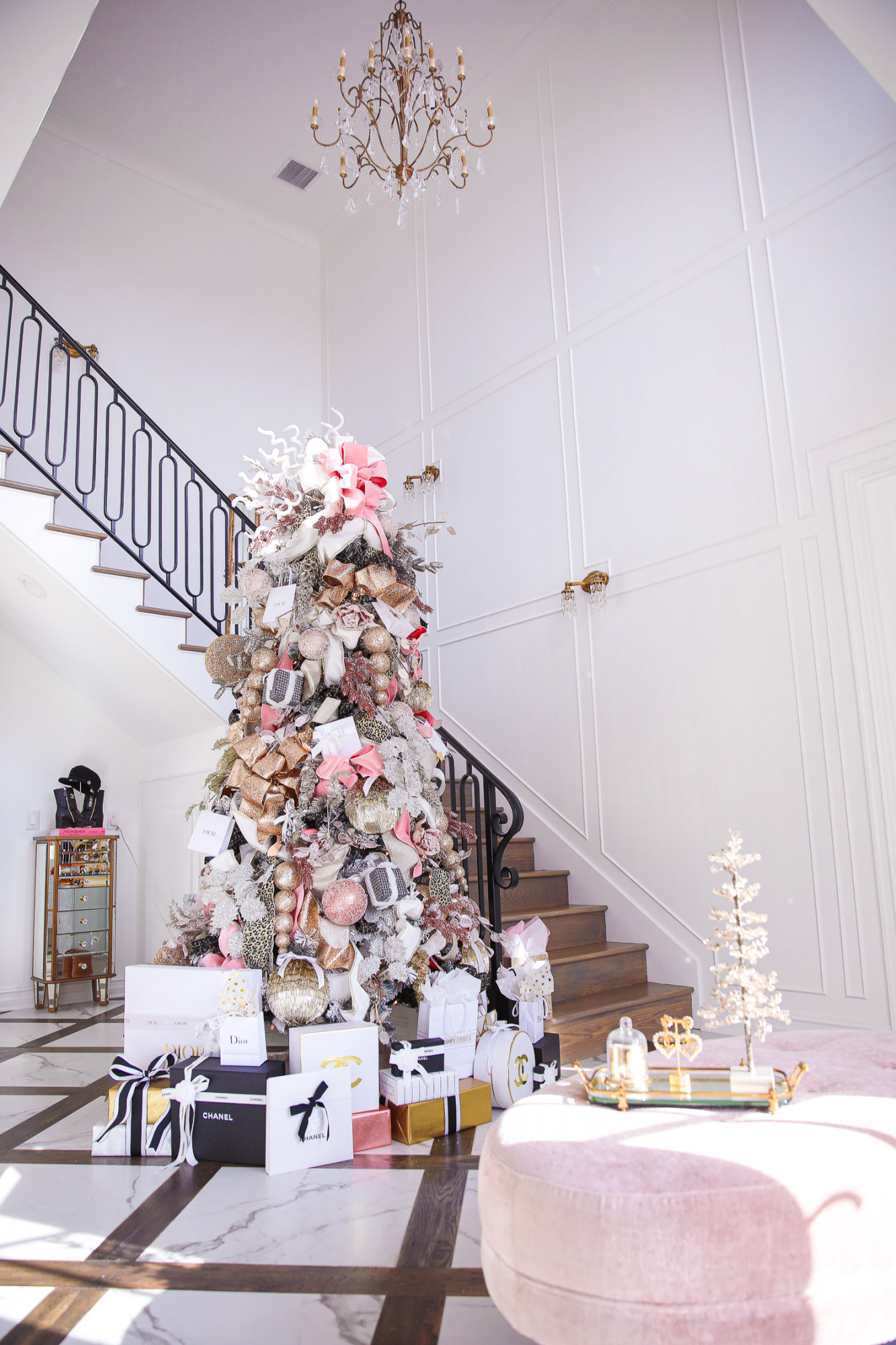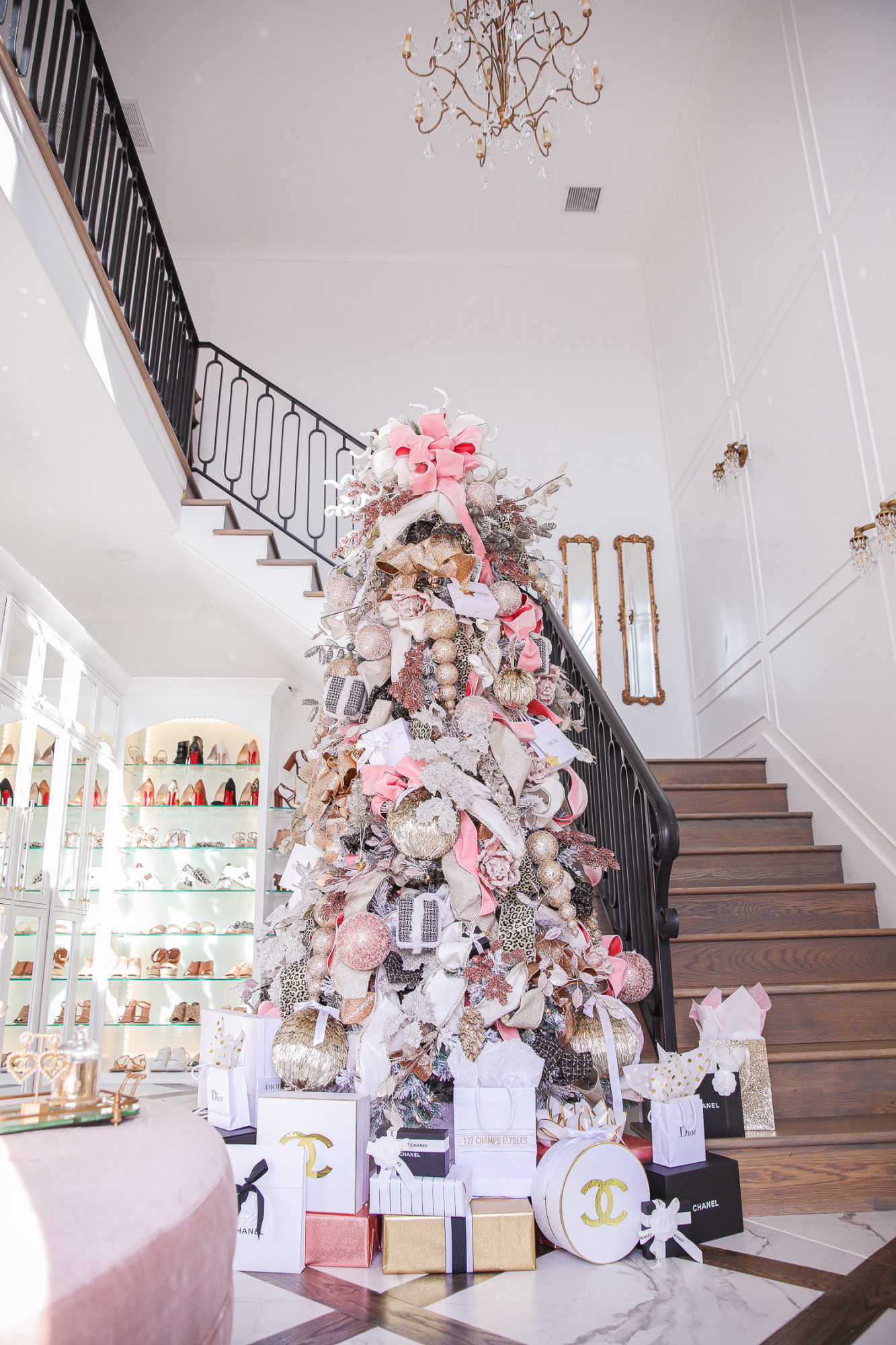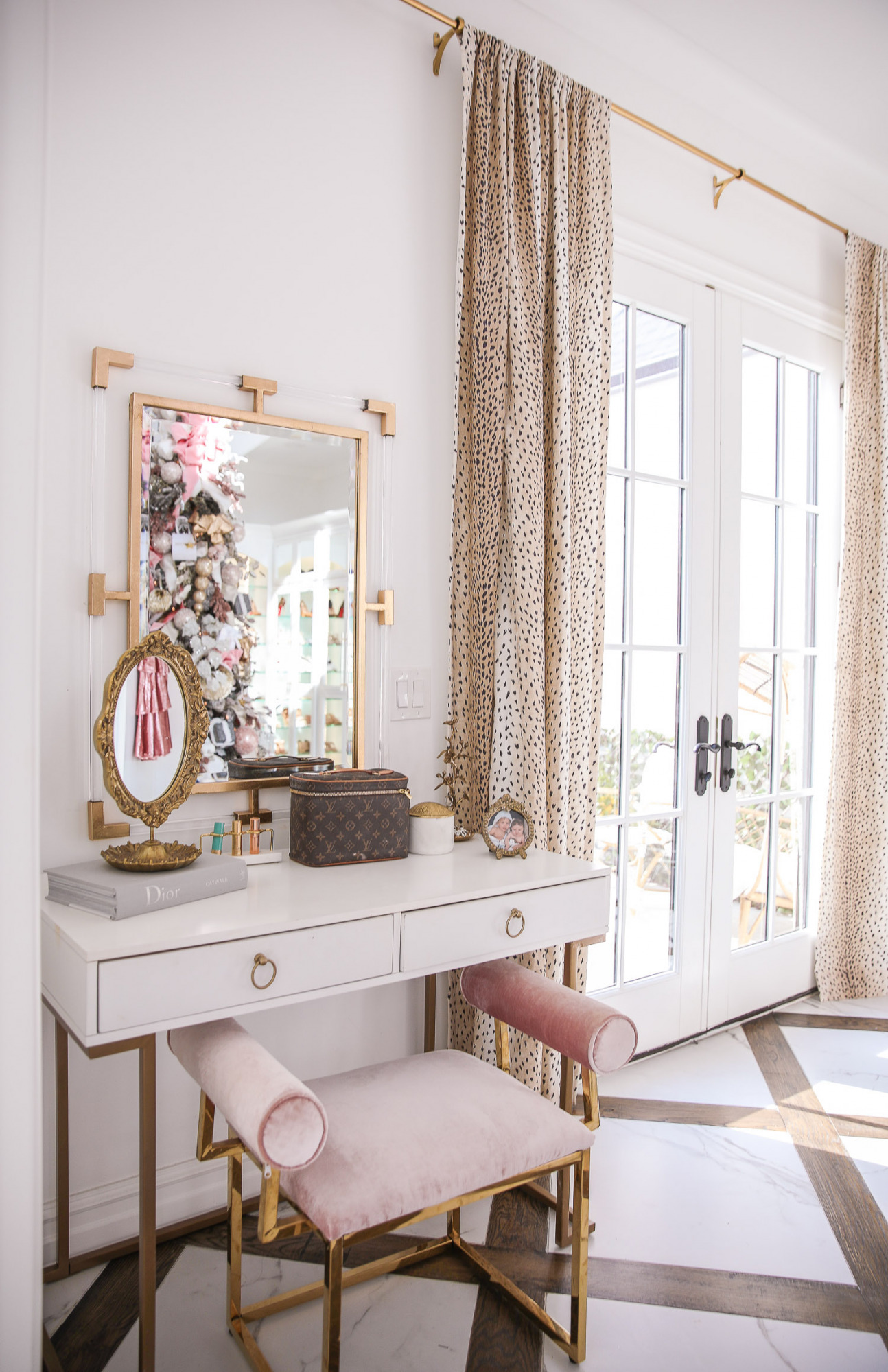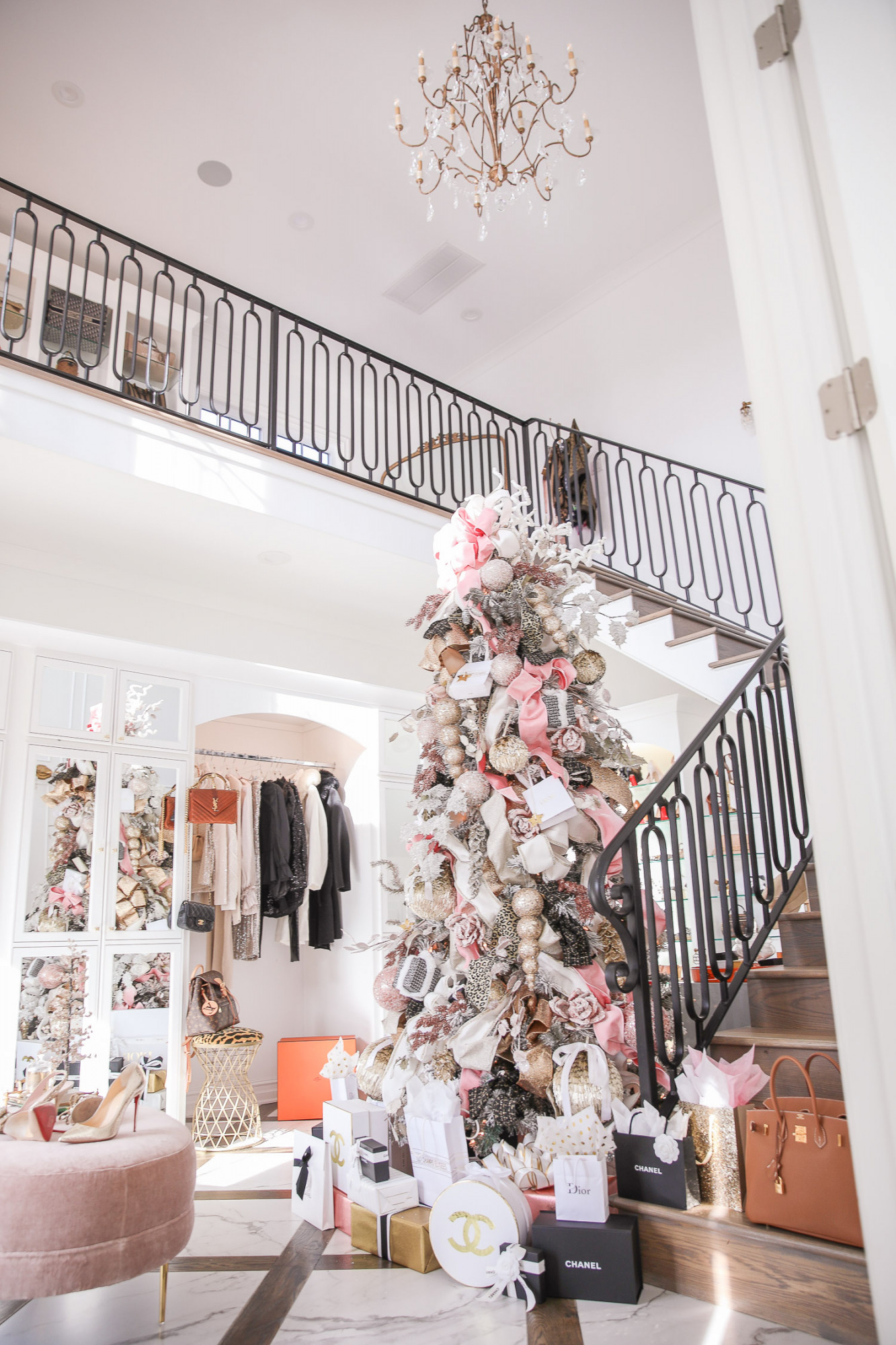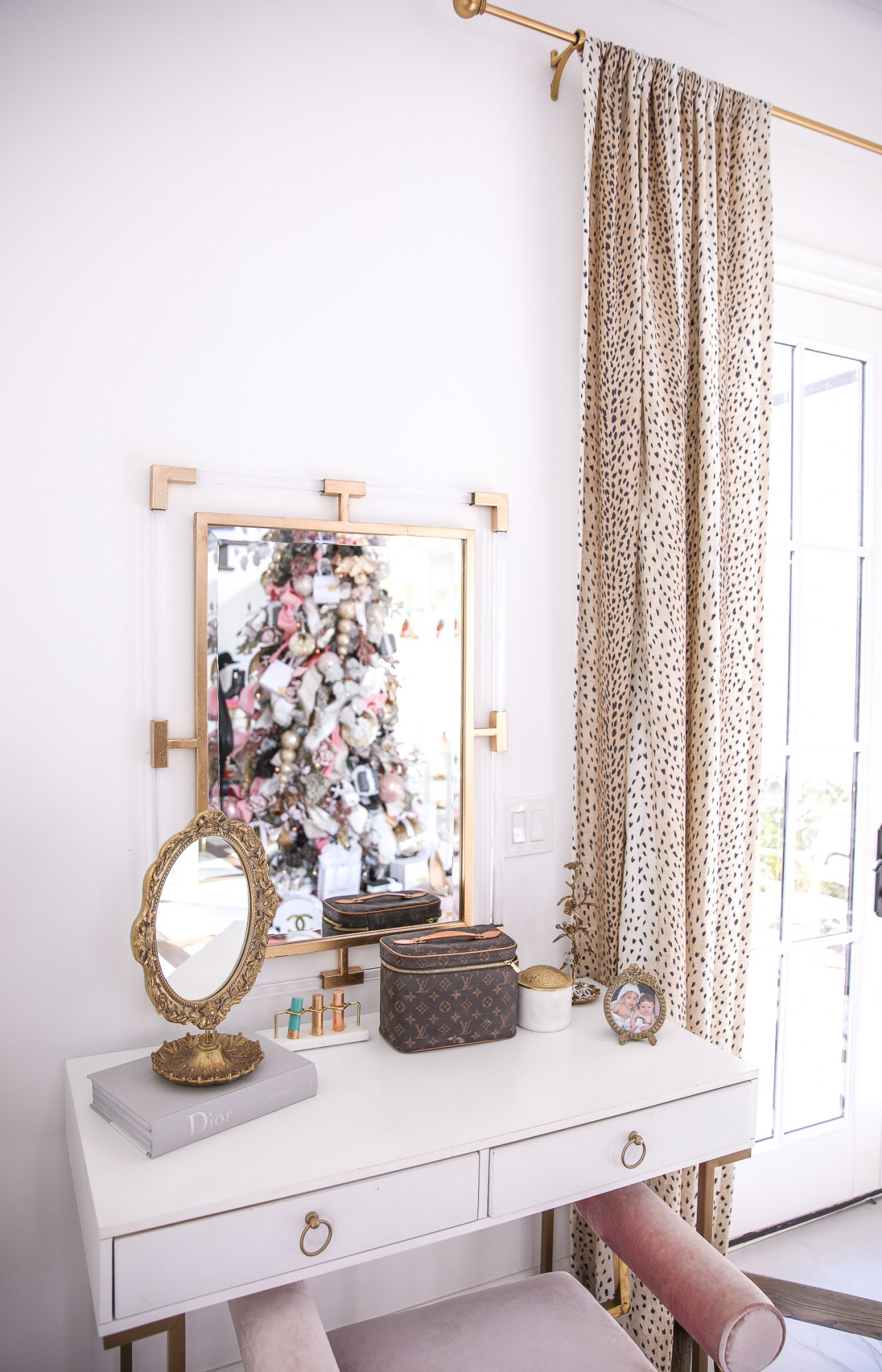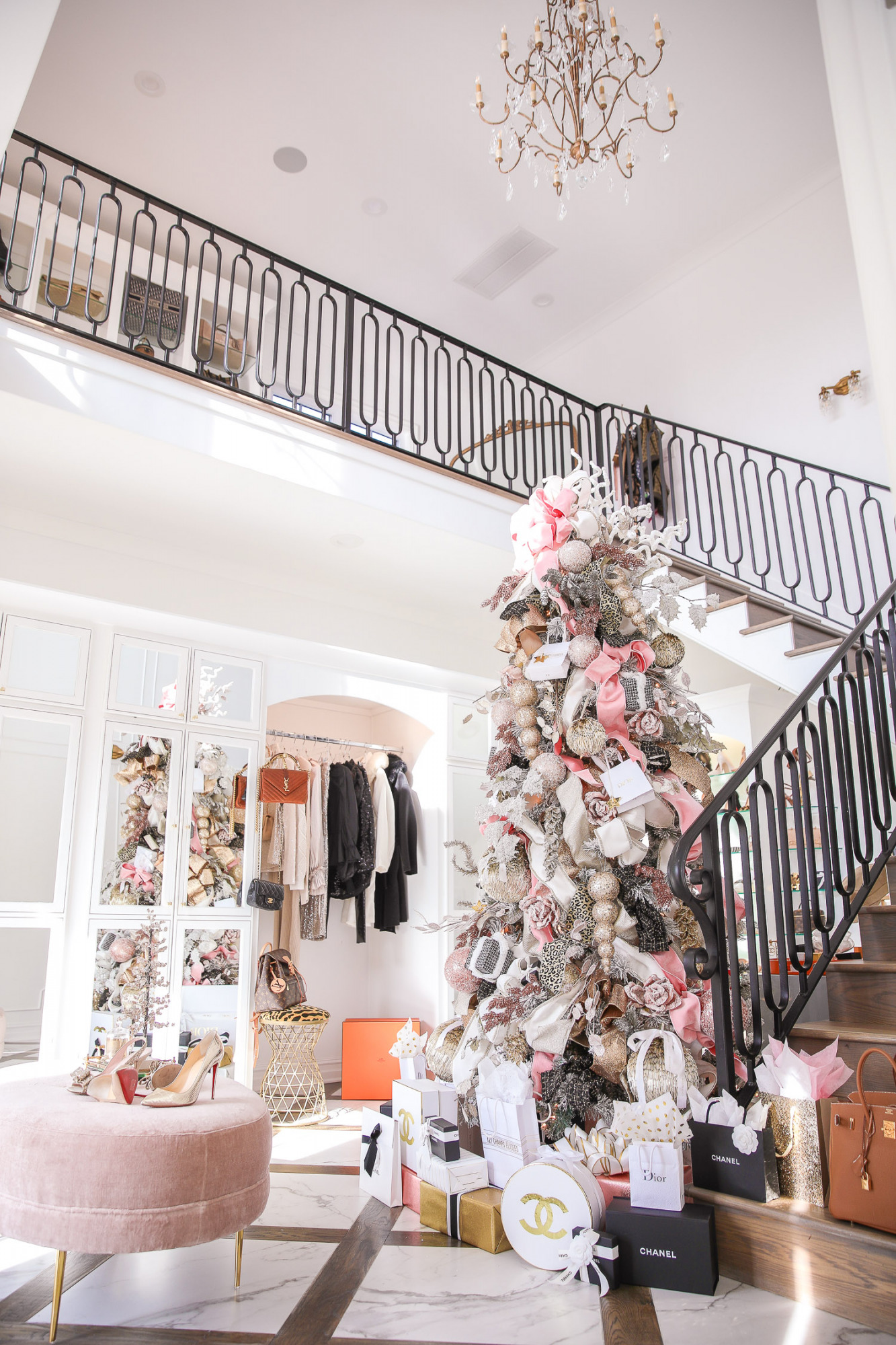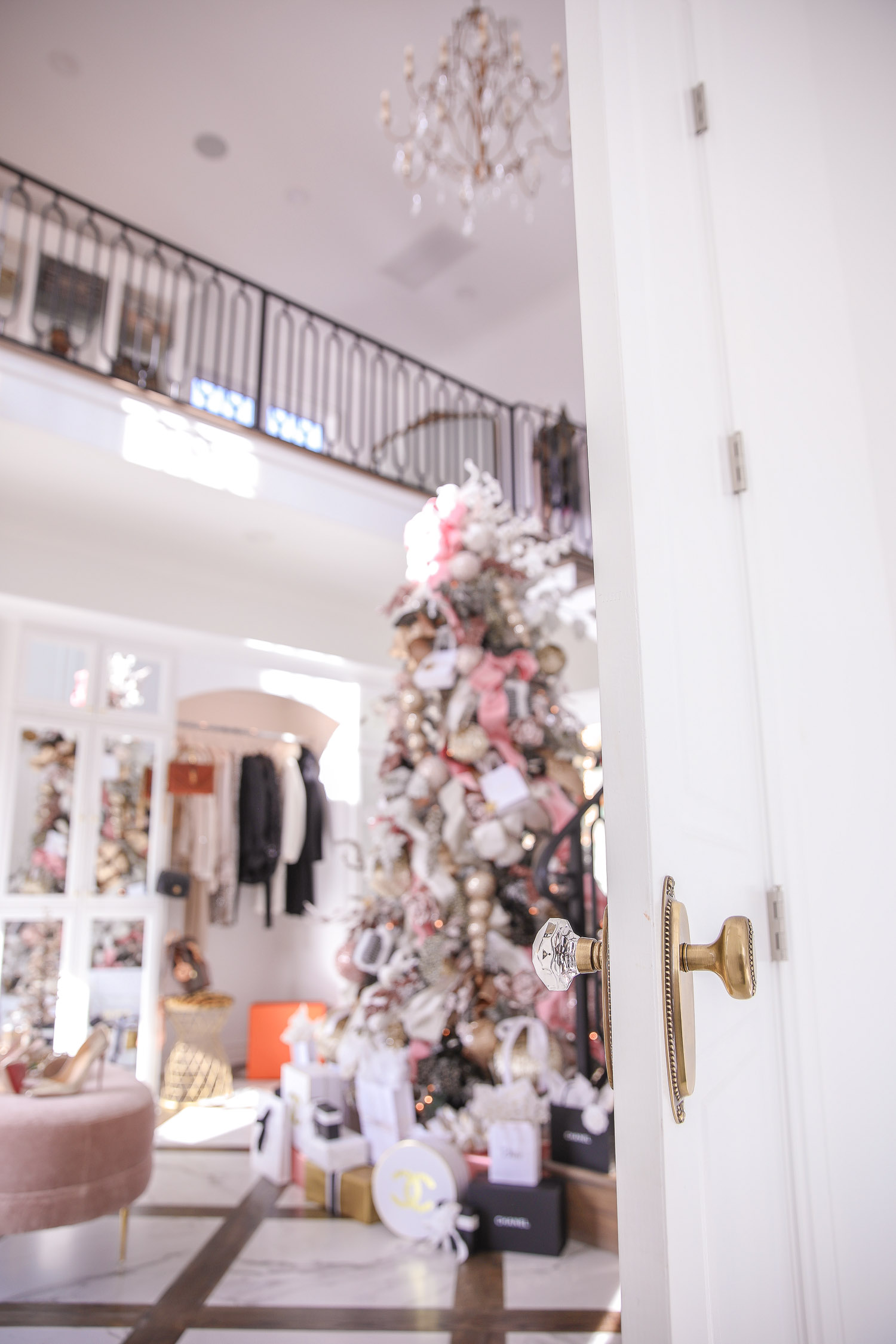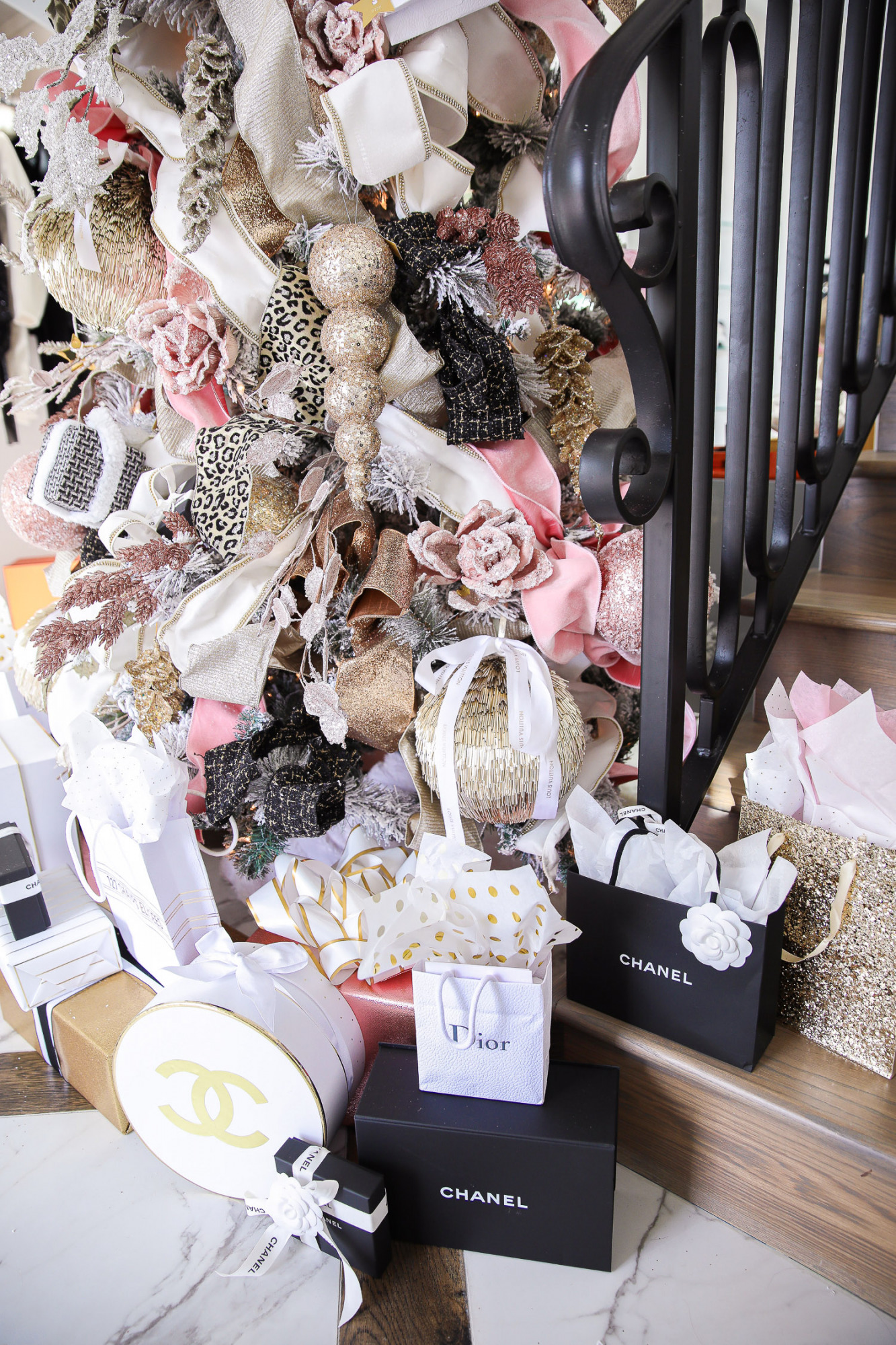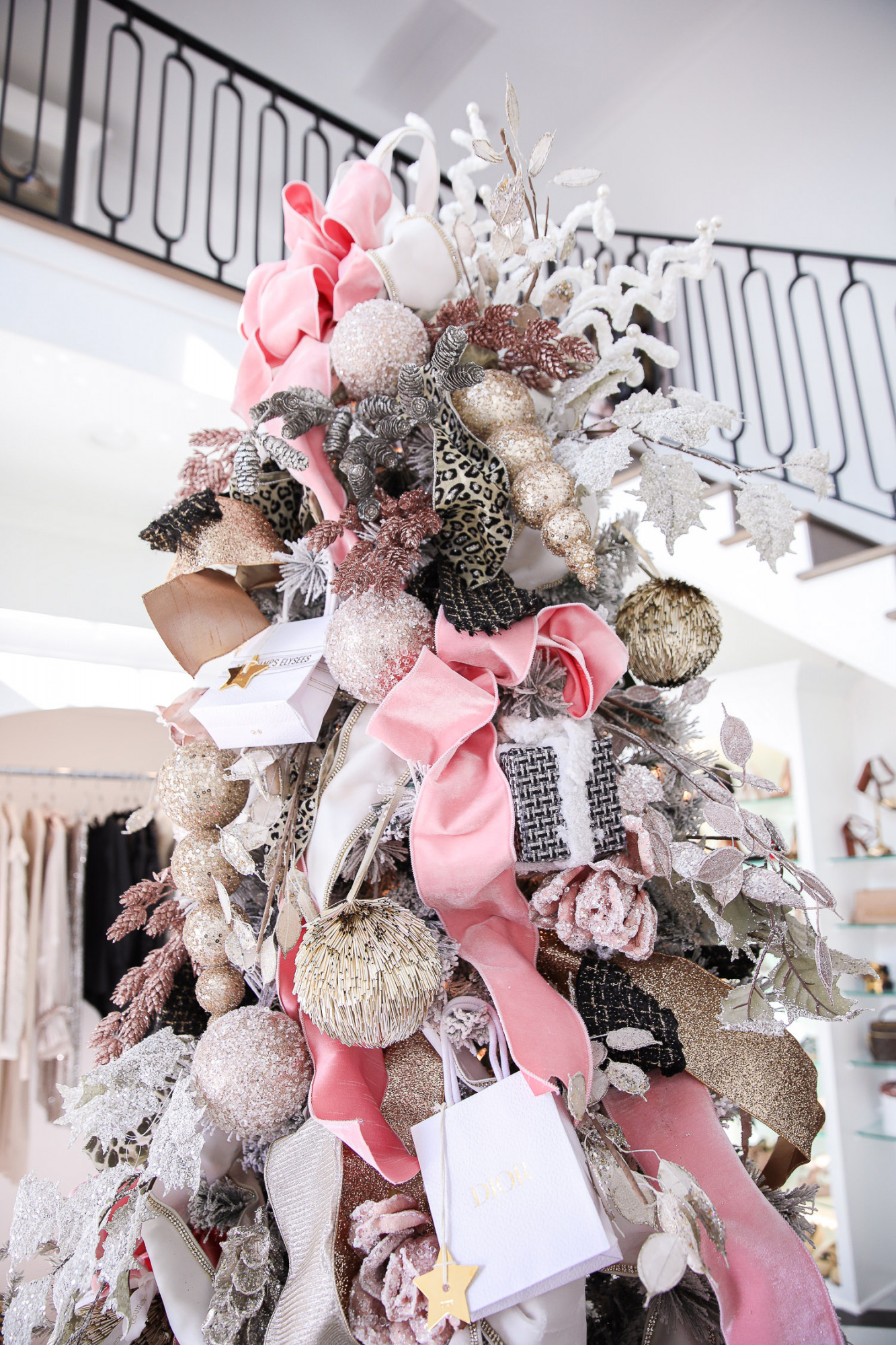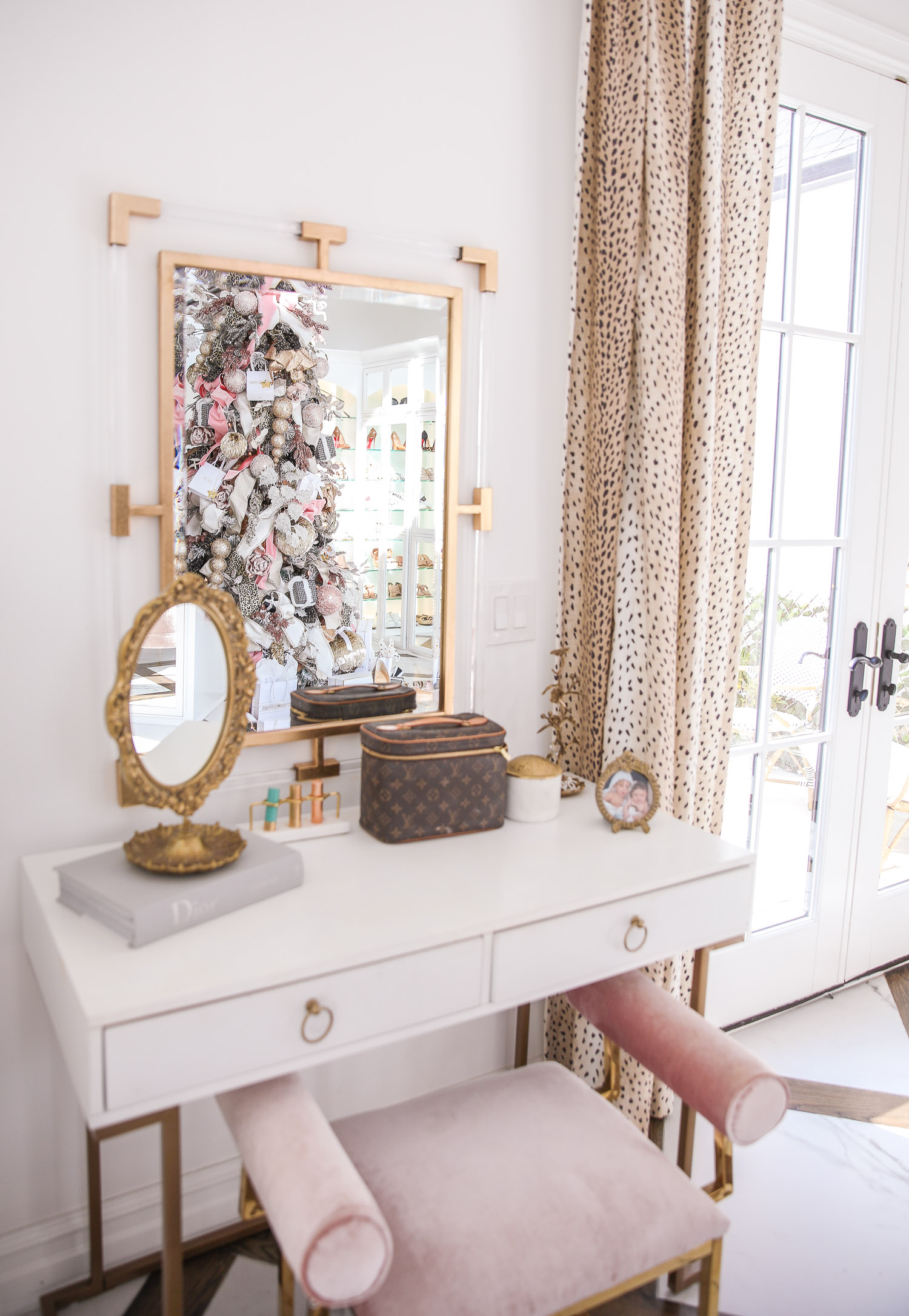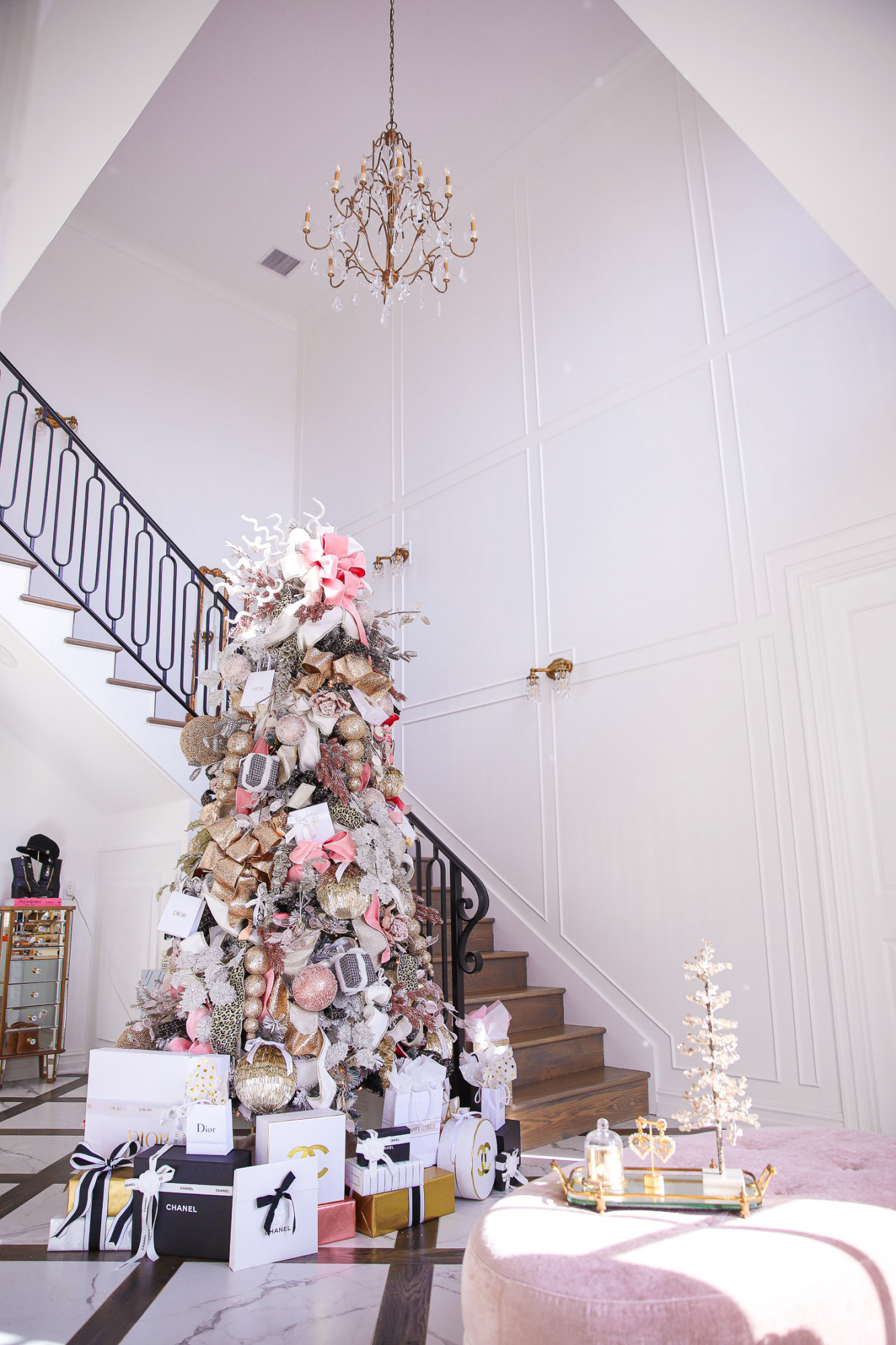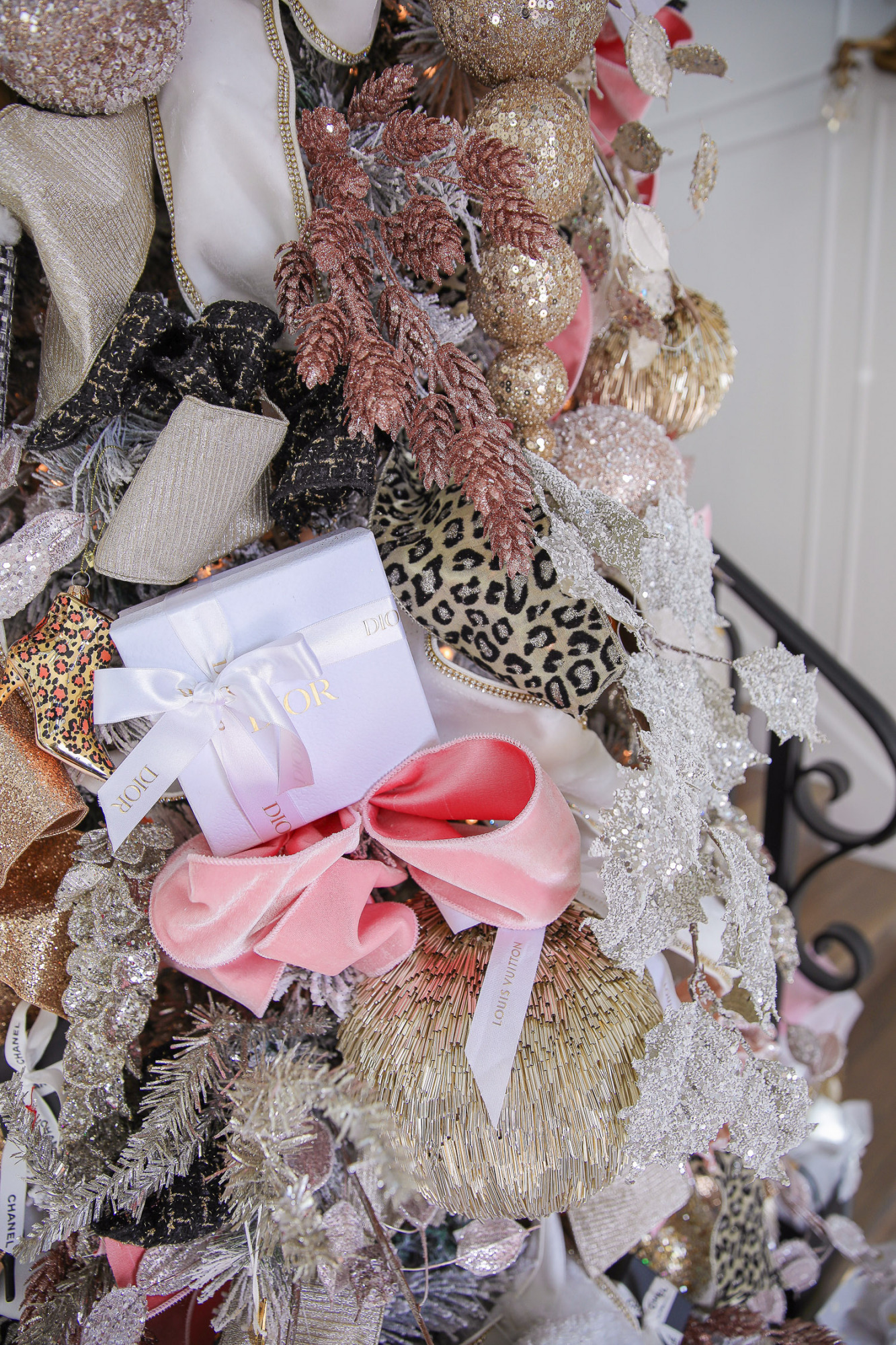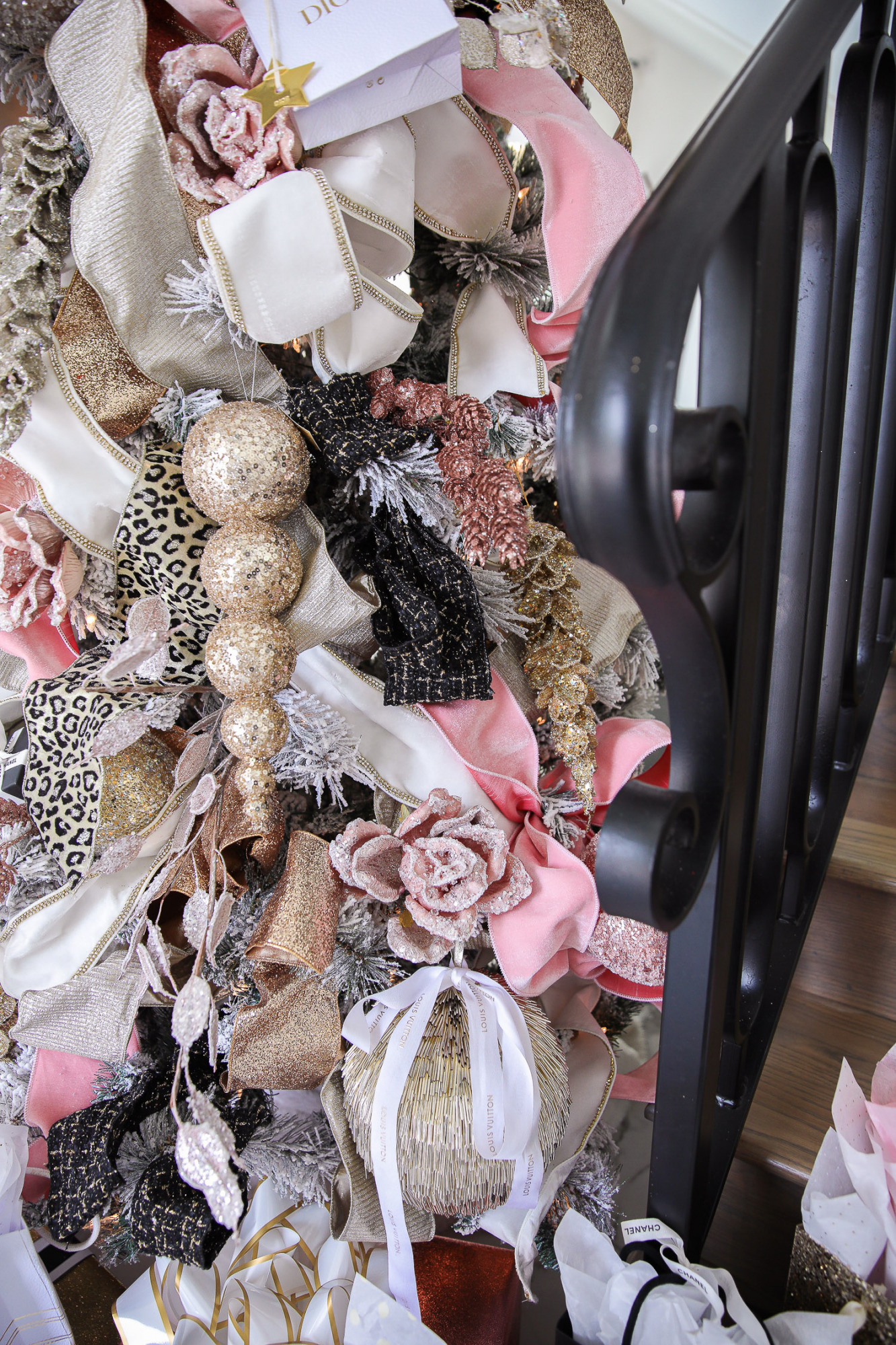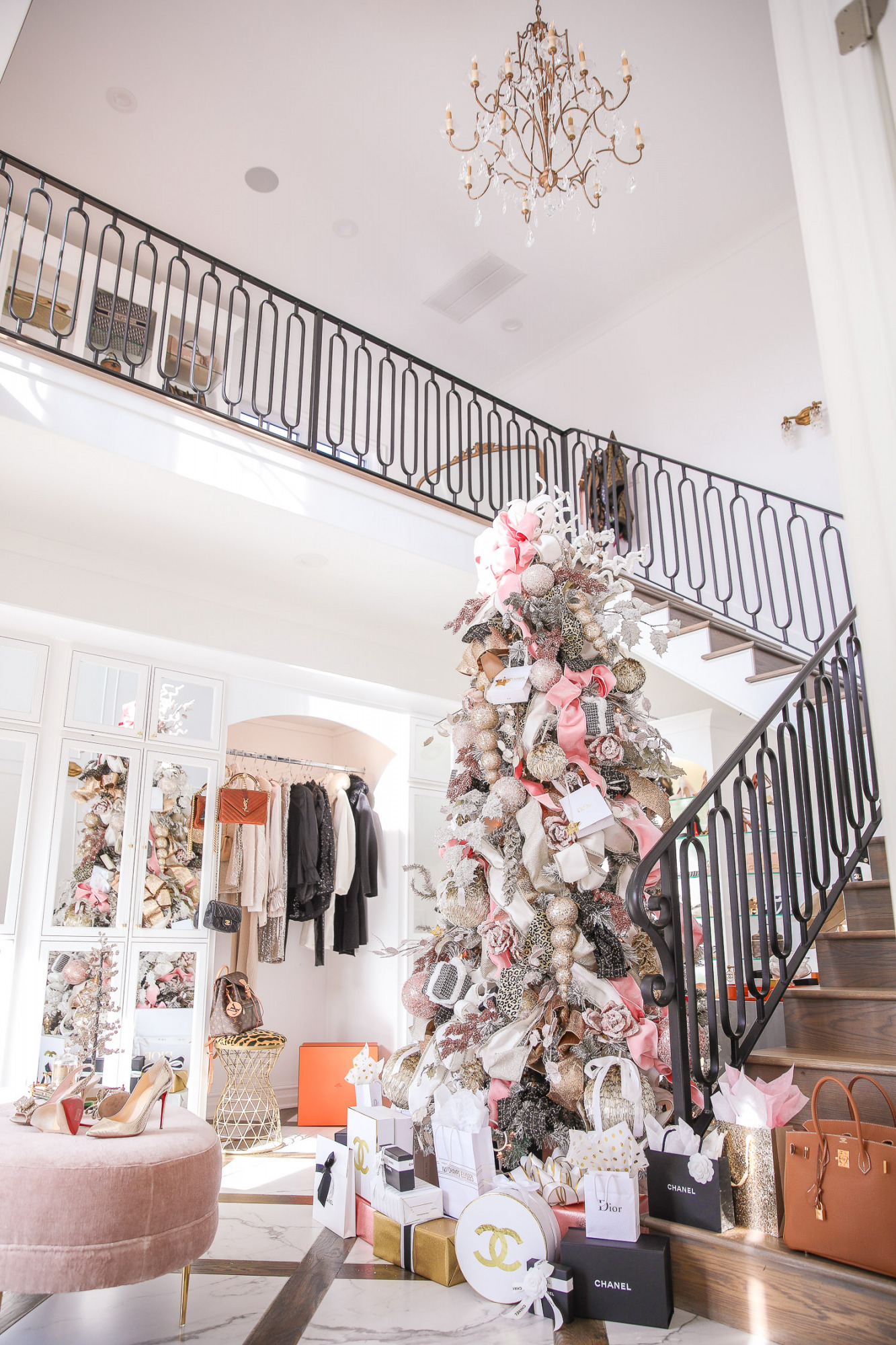 MY CLOSET PINK AND GOLD CHRISTMAS TREE
I thought I'd share one out of the like 7 trees in our house because we are only 2 weeks out from Christmas and its the time to share all the Christmas things. This pink and gold Christmas tree and Sophia's tree are my two favorite trees in our home – both pink though, lol!! I really wanted a fun tree for my closet this year – something non traditional. Last year was green & red and had a Gucci vibe ribbon on it so I wanted to switch it up but still keep it closet / work appropriate! Since I work in fashion & have a 2 story closet/office space, I like keeping the tree in this area more glam & for it to match!
Like last year, we used designer bags from shopping [Dior, Chanel, etc.] and also tied the ribbon around larger ornaments so that they'd make a statement and pull the look together. We used gift boxes from Target/Walmart that had the same color scheme and my assistant used her some leftover birthday decor she made with her Cricut to glam them up a little.
My sister just kills it in the tree department – all ribbon & tree decor is from her site, Hello Holidays. She has hands down the BEST ribbon and its what I have used every year. This year we used the black and gold tweed on this tree since it gives you the Chanel feels + the lush pink velvet, the white velvet with crystals, & then a fun sparkly leopard ribbon. [PS. GEMMA10 does work for 10% off stilll!]
LINKS TO ITEMS FEATURED:
PINK VELVET OTTOMAN [SIMILAR ON AMAZON AT A BETTER PRICE!]
MARBLE AND GOLD STORAGE CONTAINER
ANTIQUE  GOLD GARDENIA JEWELRY STAND

12 WAYS TO GLAM UP YOUR CLOSET / OFFICE SPACE
Have you ever done a pink and gold Christmas tree before?  Let me know in a comment below!