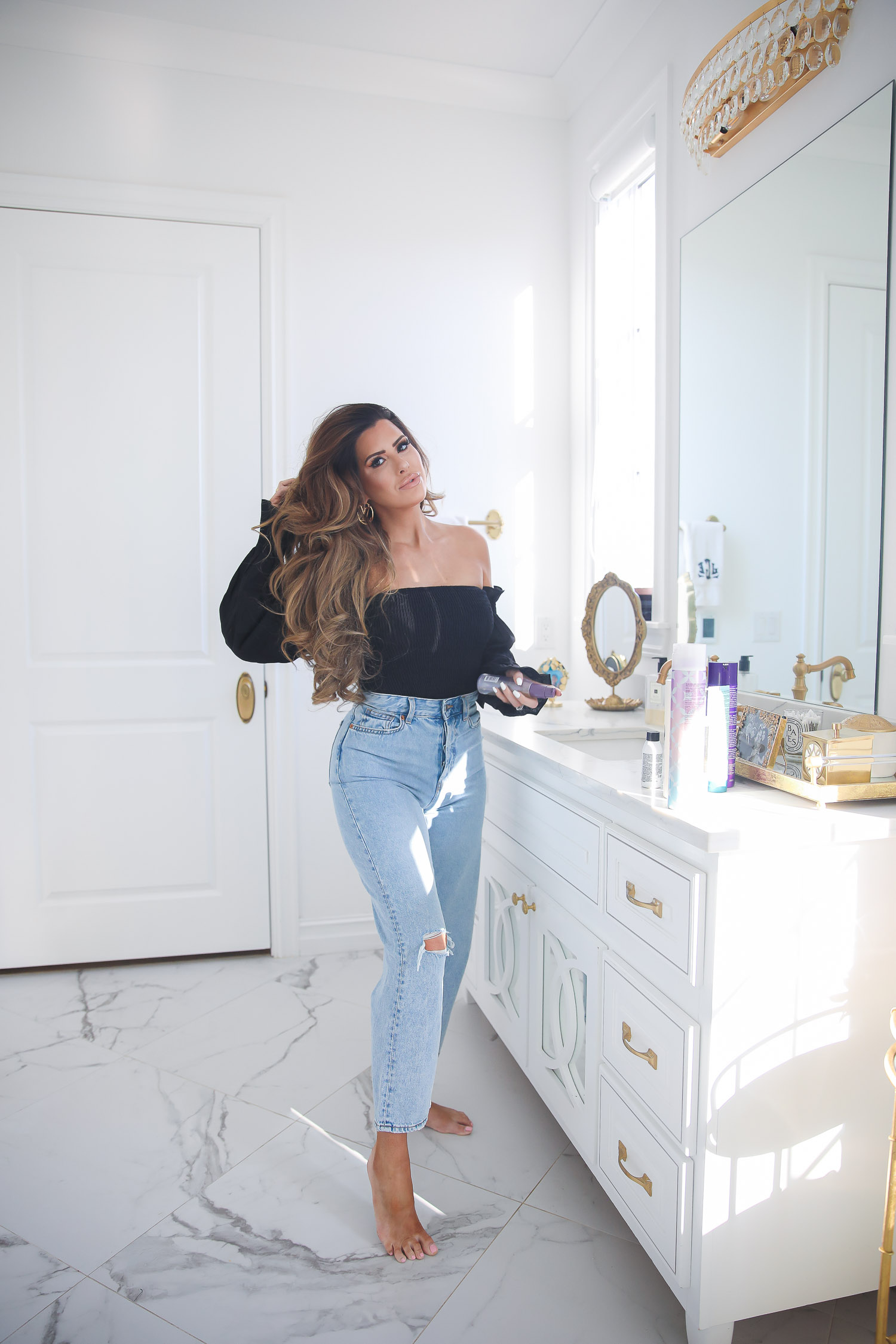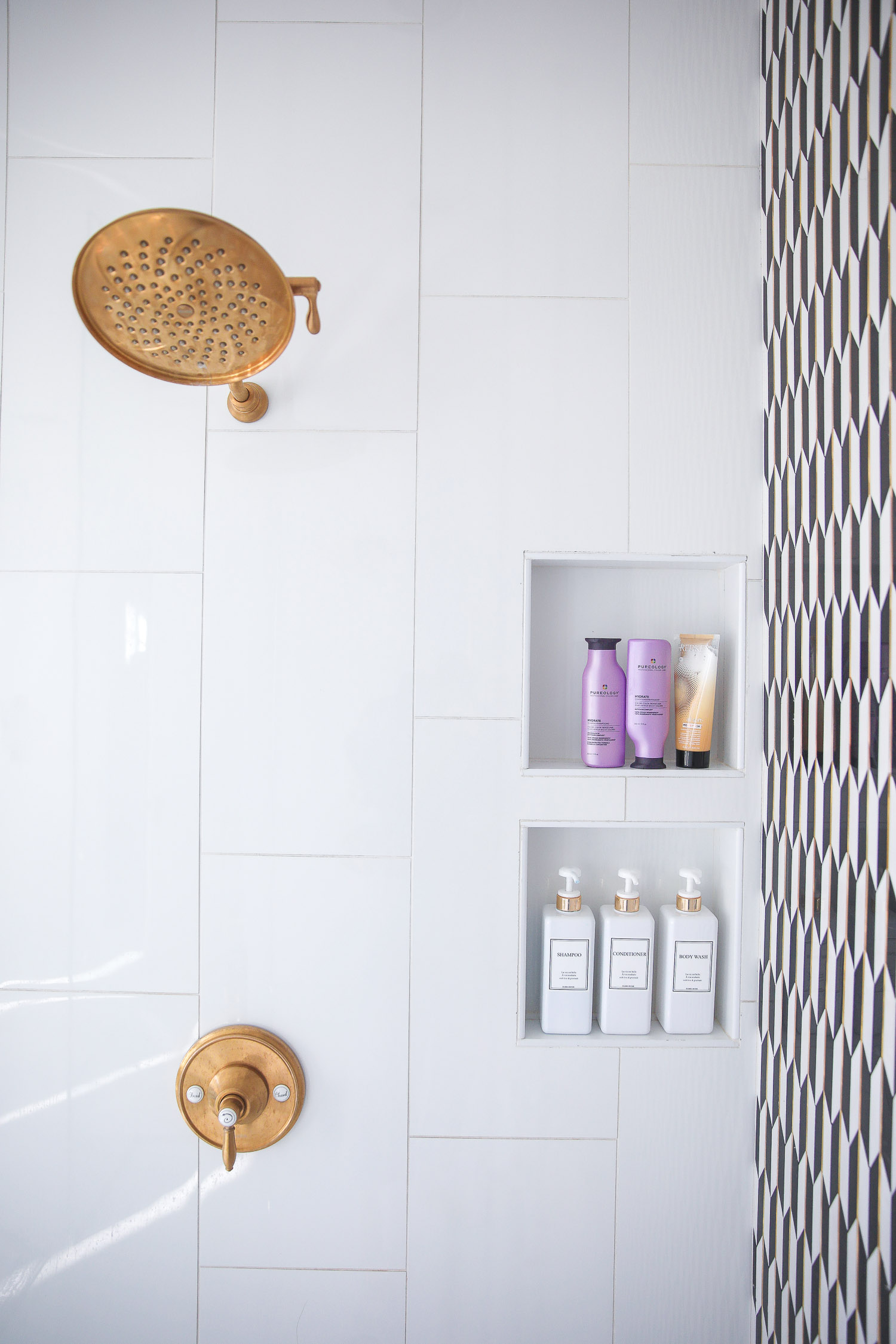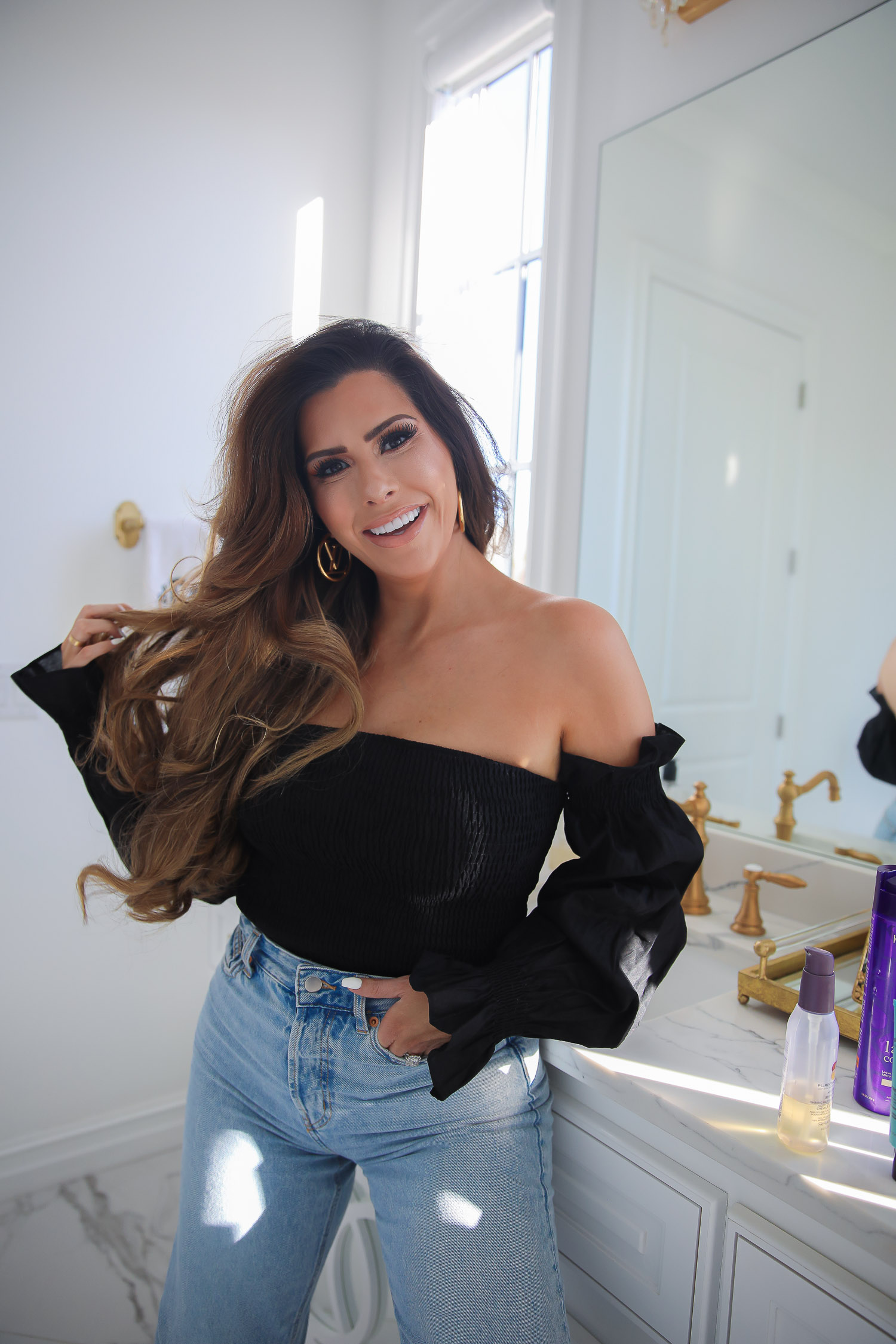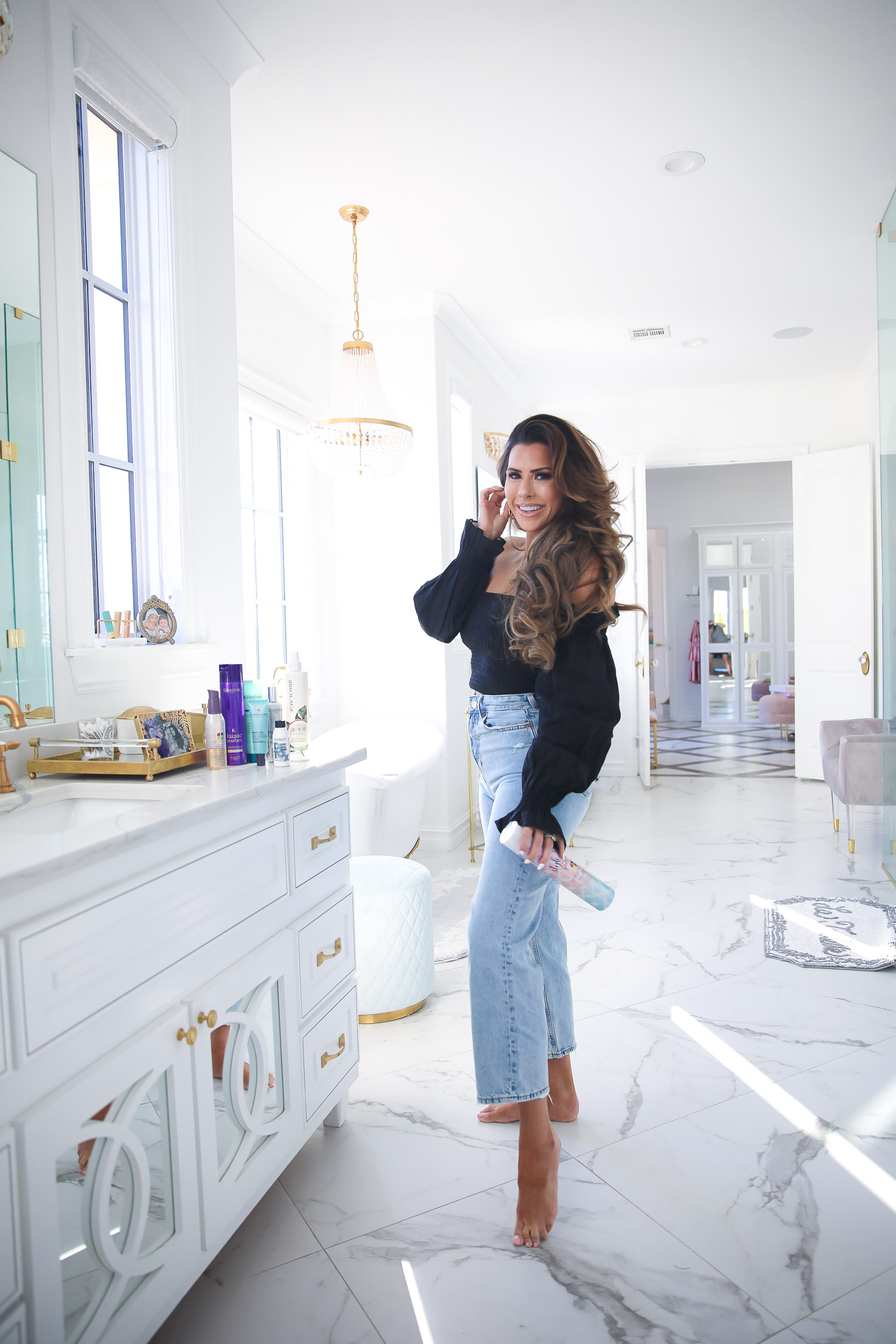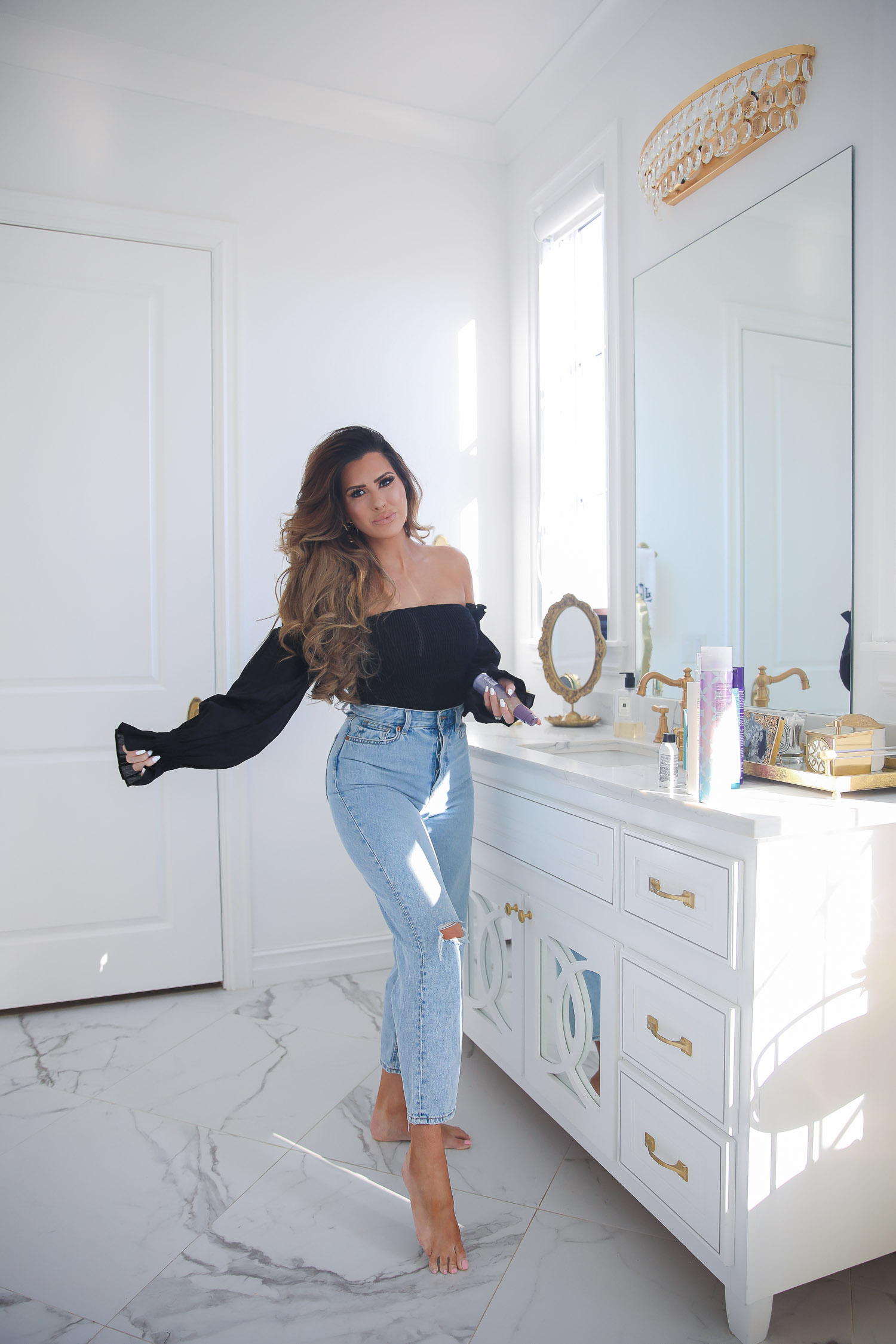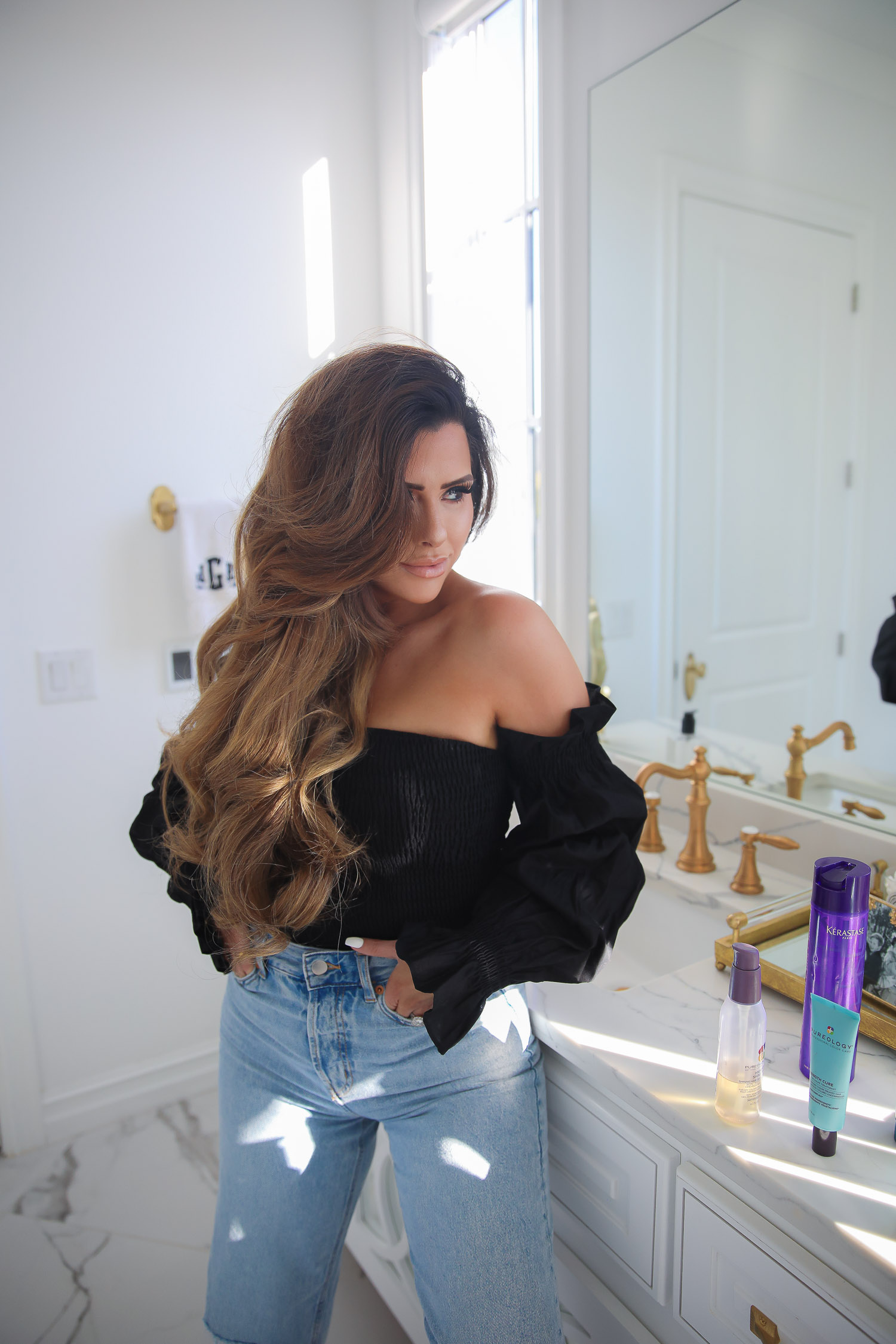 A FEW RECENT FAVORITE HAIR PRODUCTS & RE-PURCHASES
Pureology Strength Cure Split End Salve Treatment | This is new to me – I actually have never tried it before which I thought I would mention because I used to be a hardcore Pureology fan. I use the word 'used' lightly because I am still a fan but I just rotate through favorites regularly. I don't want my hair to get too used to anything. Anyway, I recently went super light when I was at Chrissy's and I knew that would take a toll on my hair. I started using this after I wash my hair so that I don't have to be as concerned about split ends and breakage. I have always had both – no matter what but this product just helps to mend split ends and keep them from fraying and/or getting worse! In general, the Pureology brand is just a solid brand – I have never been disappointed with anything I have tried.
Pureology Hydrate Shampoo & Conditioner | This is actually a an old school favorite of mine. One of the first times I ever lightened my hair, my stylist recommended it to me and it was a part of my routine for quite some time. As I mentioned above, I do switch up my products & brands regularly just so that my hair does not get accustomed to anything. The 'hydrate' set is what I have been using recently to keep my hair nice & smooth – and it also protects color which is a big deal to me. Most of the Pureology products that I use are created to be safe for color treated hair which is something I thought I'd mention if you are one who likes to change up your hair at all or use color.
Redken Pillow Proof Express Blow Dry Primer | Just re-mentioning this product because it was in my last Hair.Com blog post – this is one of the best products & something that I re-purchase because it makes such a big difference in my hair! I feel like this should just be part of everyones hair routine because it has so many great & healthy benefits & I can see a huge difference when I use it. [Def check out the last Hair.Com post because I share a lot of favorites there, too!]
Redken All Soft Heavy Cream- Dry Hair Mask | This is really good for dry or damaged hair & helps to hydrate & soften/smooth out struggling hair. I obviously can not wash my hair without doing a mask. My hair is so long that in general I need to be proactive in keeping it tangle free & de-frazzled,  ya know?!
Pureology Style and Protect Soft Finish Hairspray | Okay, I have been loving this lately! It is what I have been using to not only tease my roots but also to hold curls! It works so so well and is also safe for color treated hair. It is more of a medium hold so it is not as intense but I have been really into the looser curl lately! Prior to using this I swore by THIS one for years – as you guys probably already know. It is more of a long term hold and is a top rated product in my book.
Hydrate Shine Max Weightless Flyaway Serum | This is another old school favorite of mine – something that I have been using for probably 5-6 years. I find that it is one of the best serum for smoothing flyaways and just making your hair look shiny & well styled. It does not change or loosen your curl by any means but kind of unifies the hair and gives it a really beautiful- cohesive? look. Its hard to explain, lol! I have tried a lottttt of serums claiming to do all of these magical things but this is one that I genuinely love!
Also, I'm partnering with Hair.Com for this post- and if you are not familiar – Hair.Com is an amazing website / resource for haircare 'stuff'. They care lots of brands [like the ones you see at professional salons] like Pureology, Redken, Biolage, Matrix, Kerastase, & more. The website is a major resource for allll kind of info! You have a 100 day return policy, get samples in every order, and get 20% off your first order. I have been a long time fan of many of the brands and I as lucky to receive a couple of products in PR to try out. That being said, most of the products you see in the post were purchased with my own money. I hate the idea of anyone thinking something is 'sponsored' and it's not authentic but Hair.Com carries a lot of brands I've already been a loyal customer so this post is really to just share the love of my favorite hair products lately that are available at this 'one stop shop', Hair.Com. *Also, they have given me a code to share with my readers – use code Emily20 for 20% off your order until March 15!

Thanks to Hairdotcom for sponsoring today's post. 
What are some of your favorite hair products?  Let me know in a comment below!