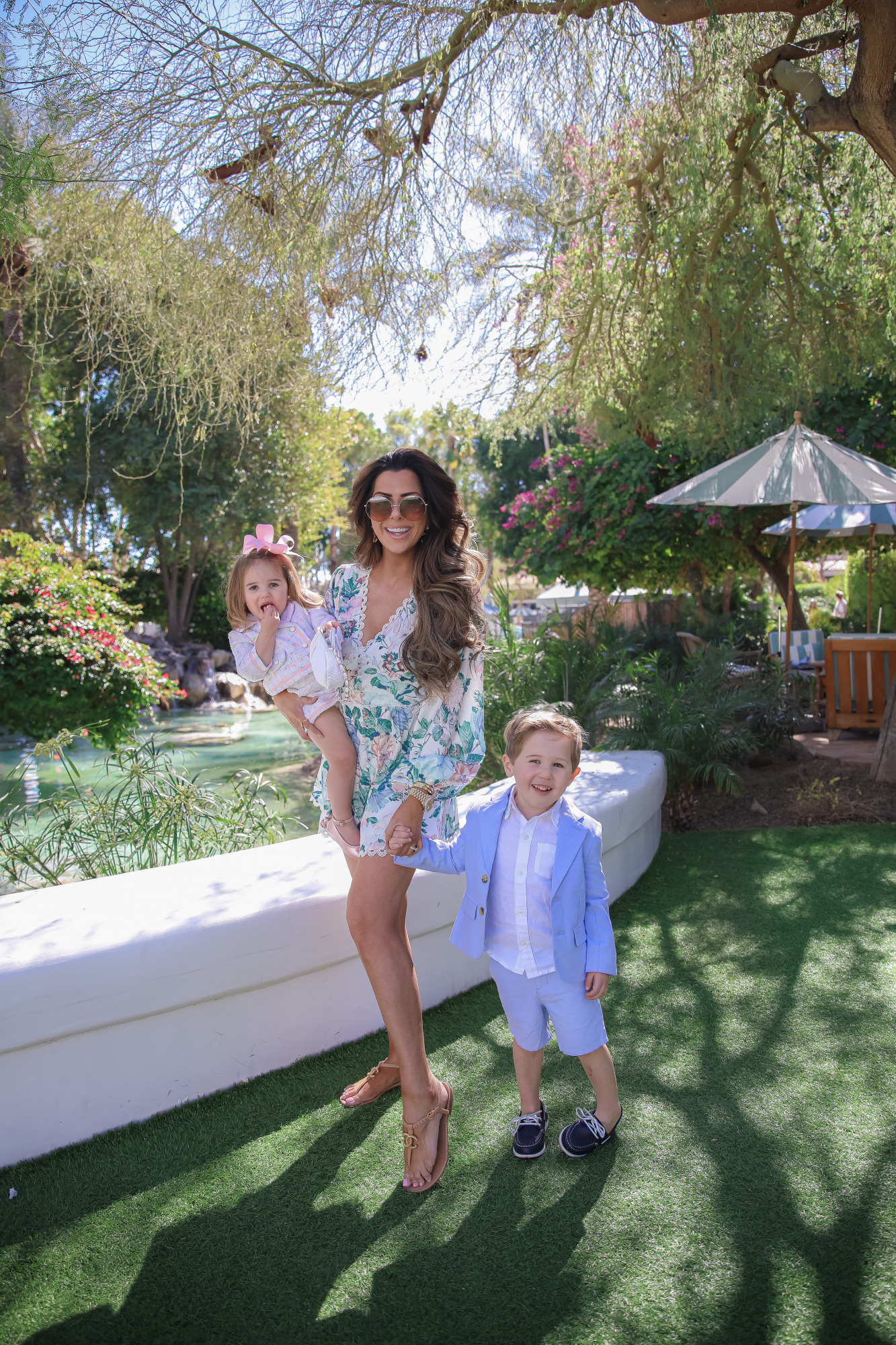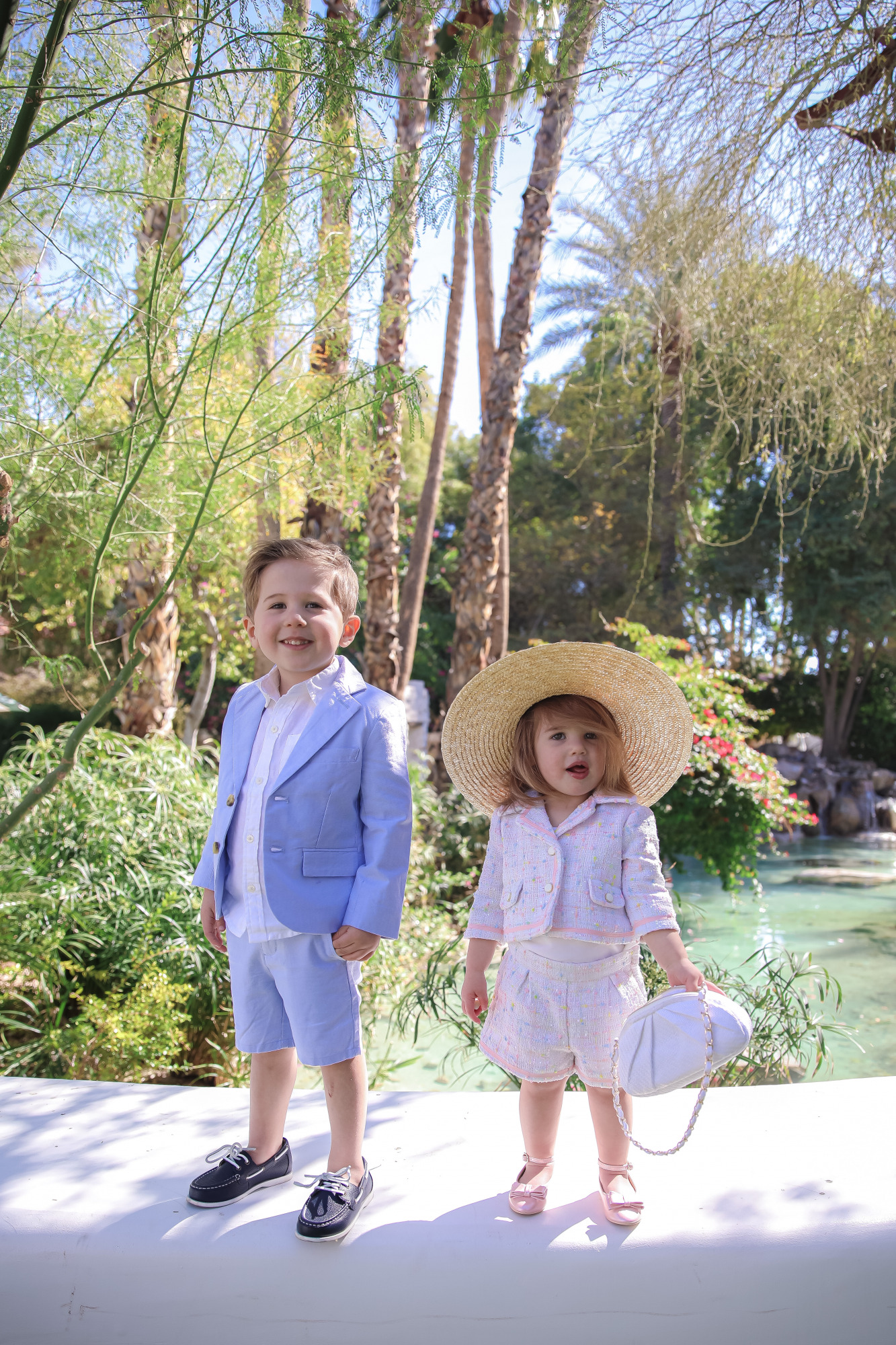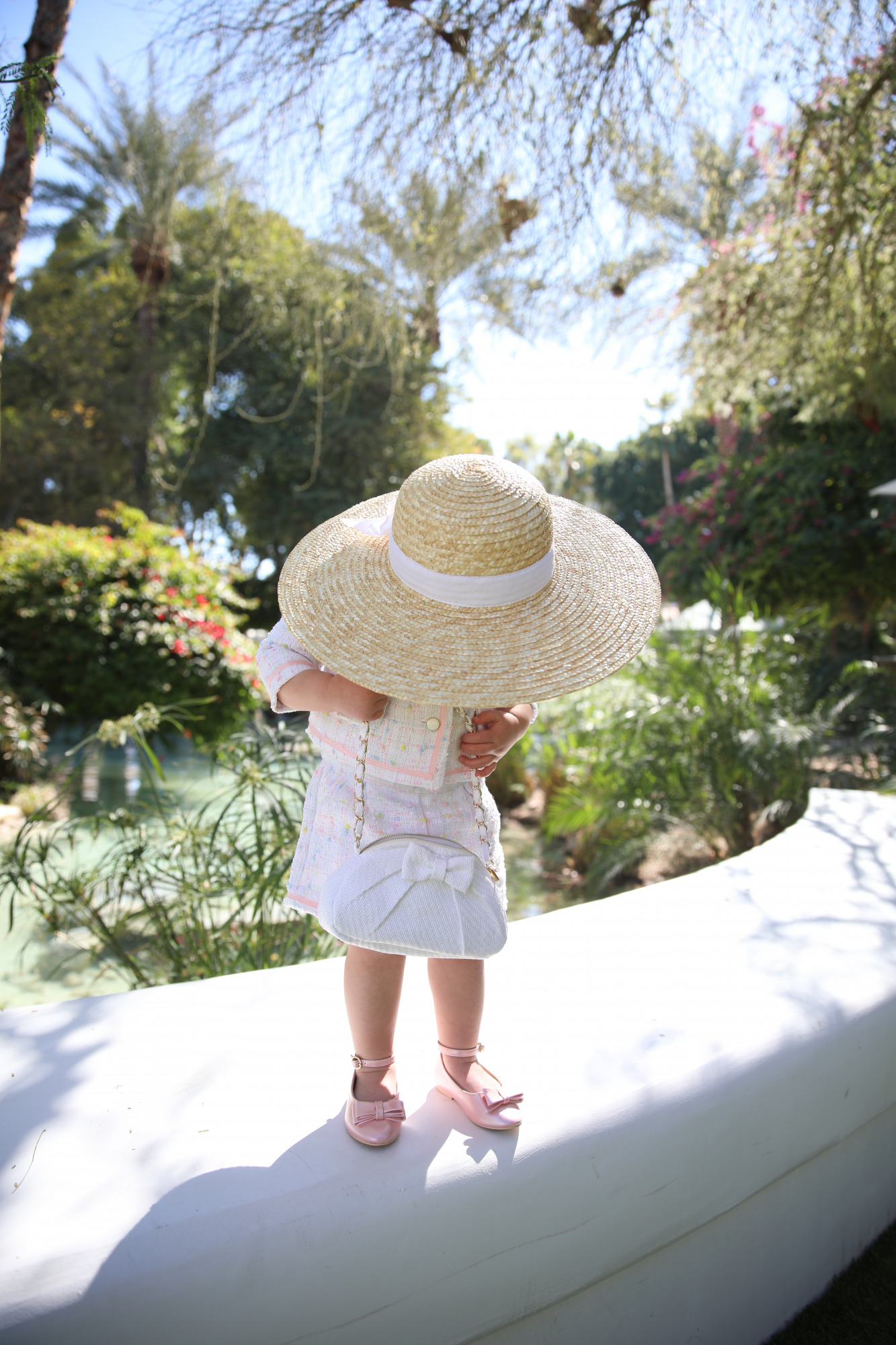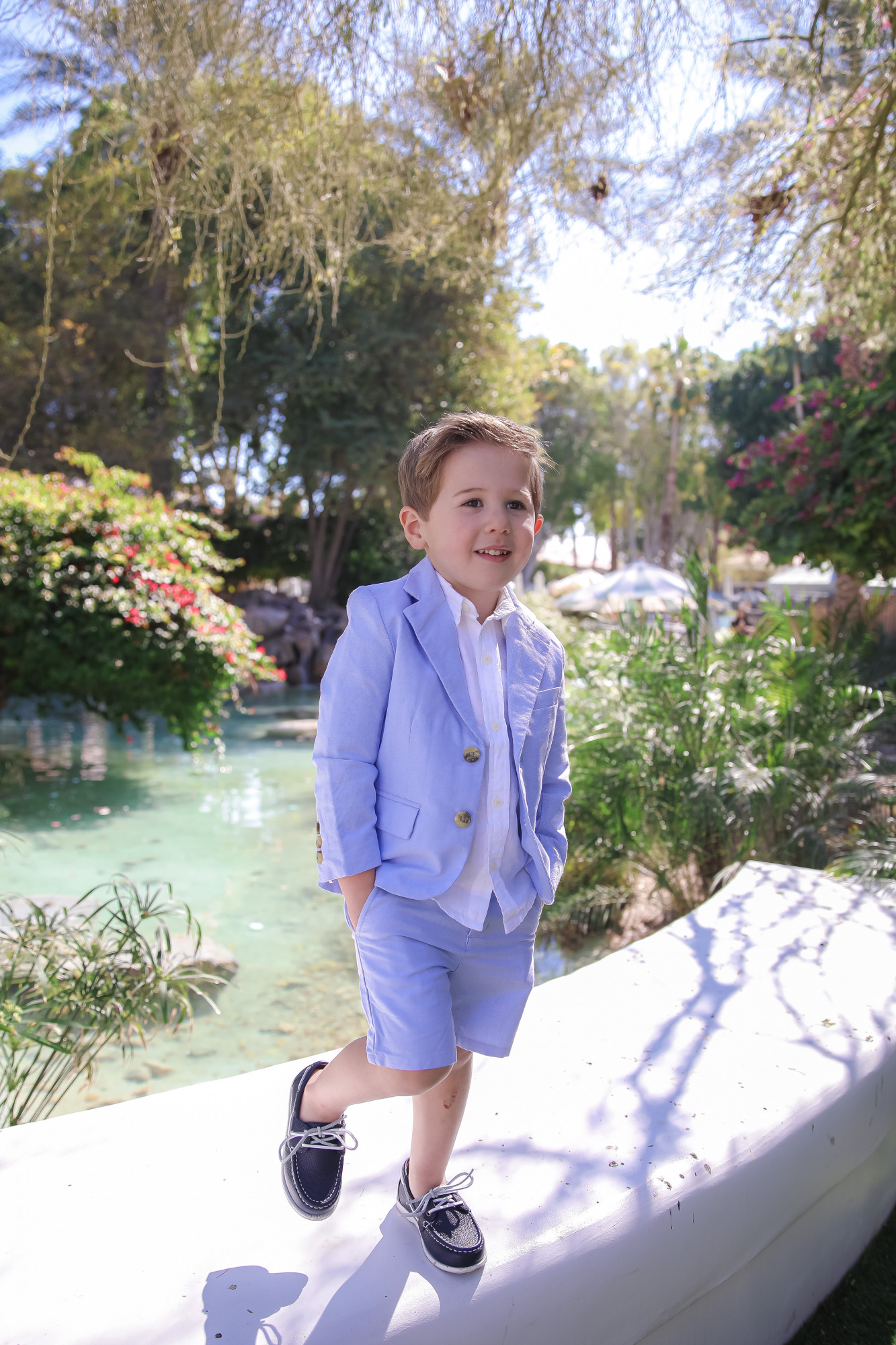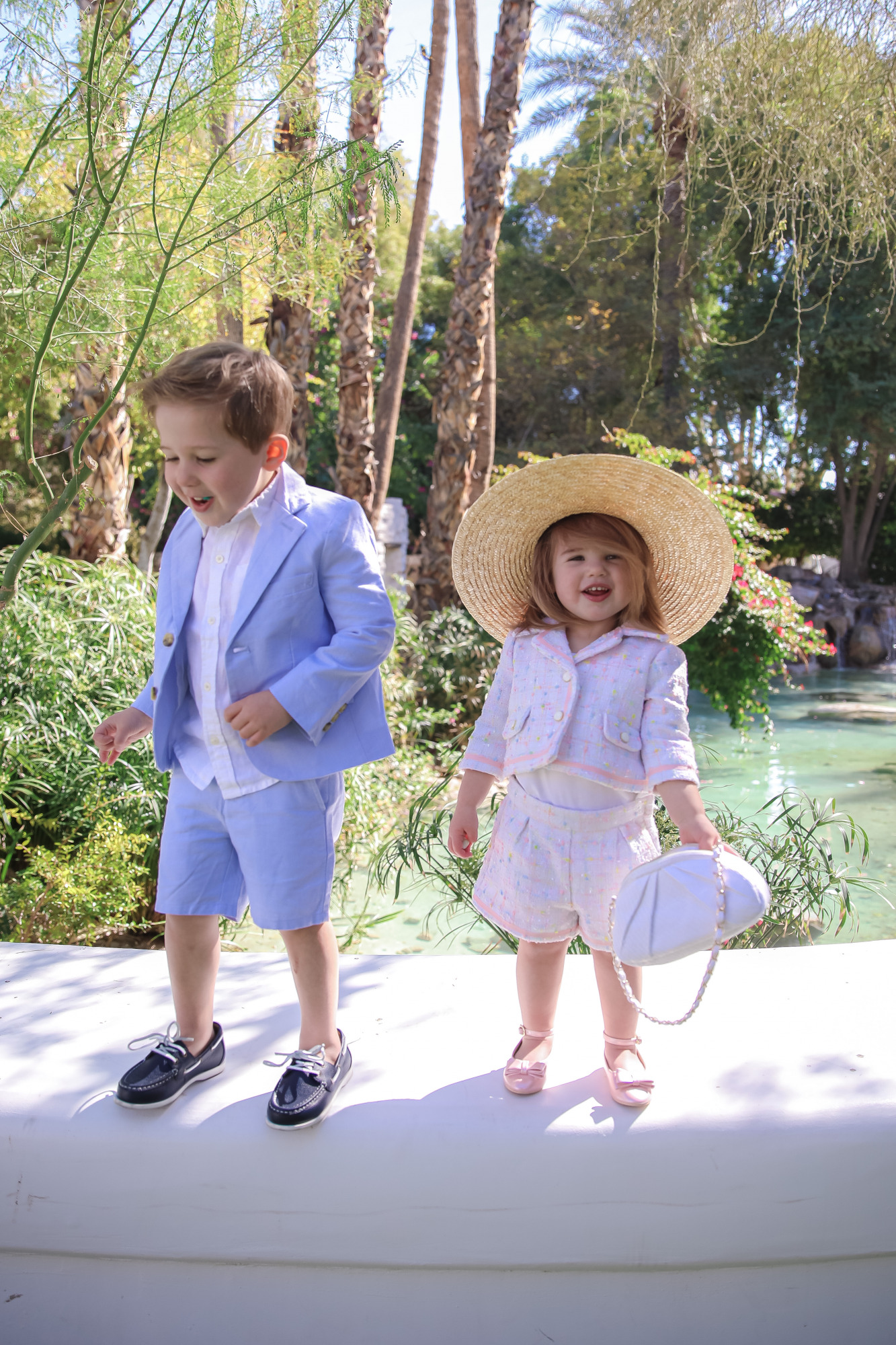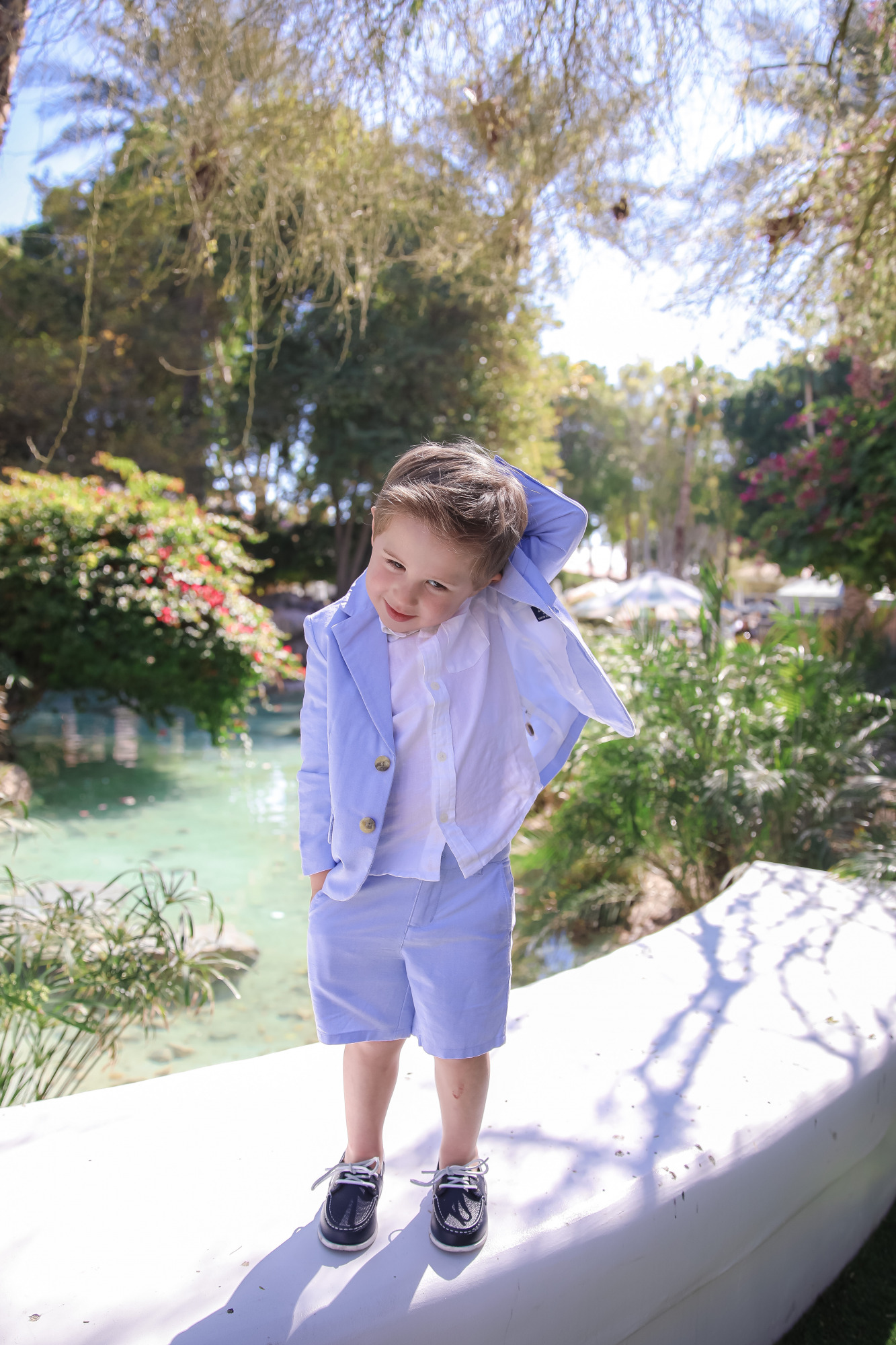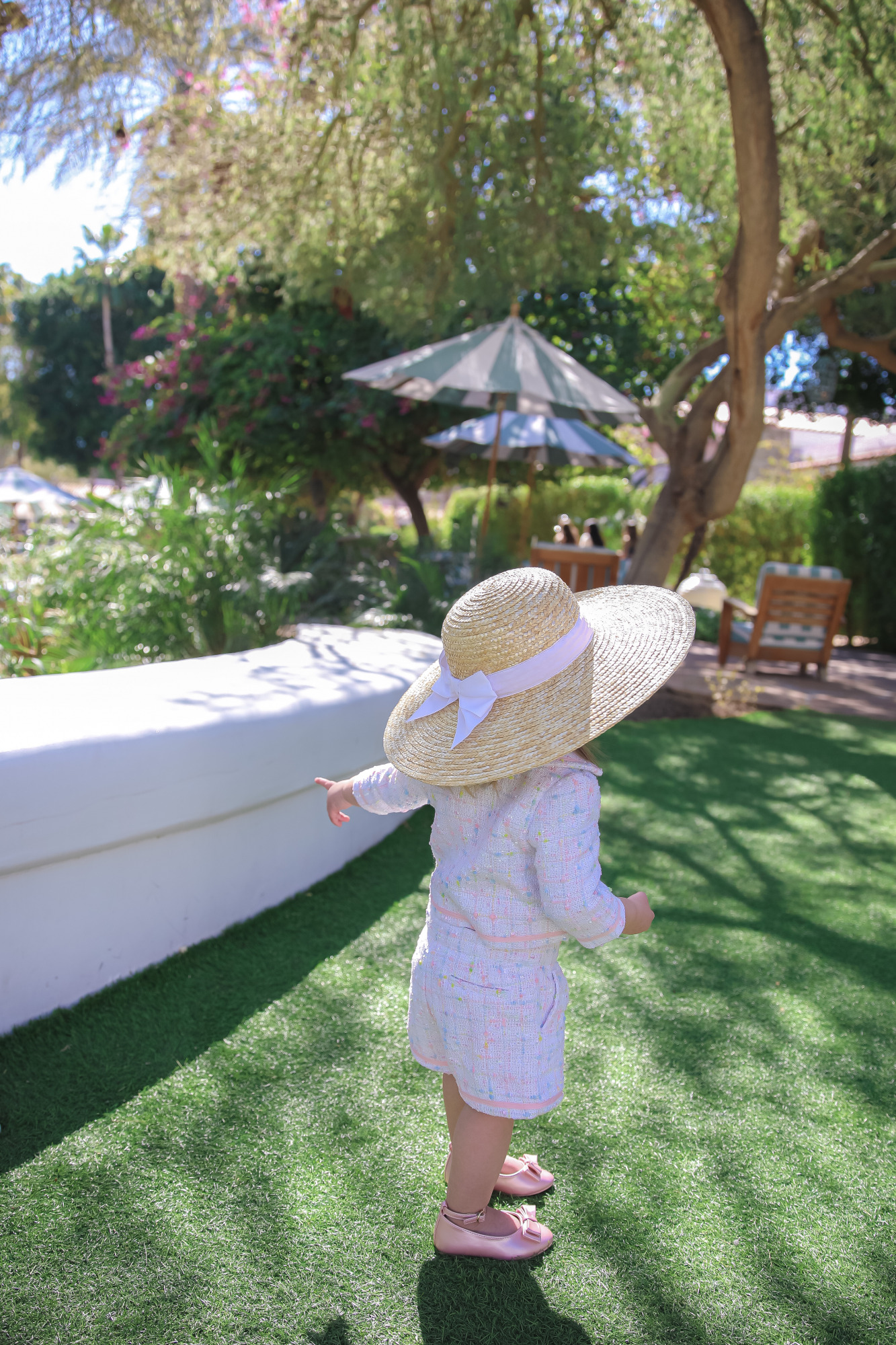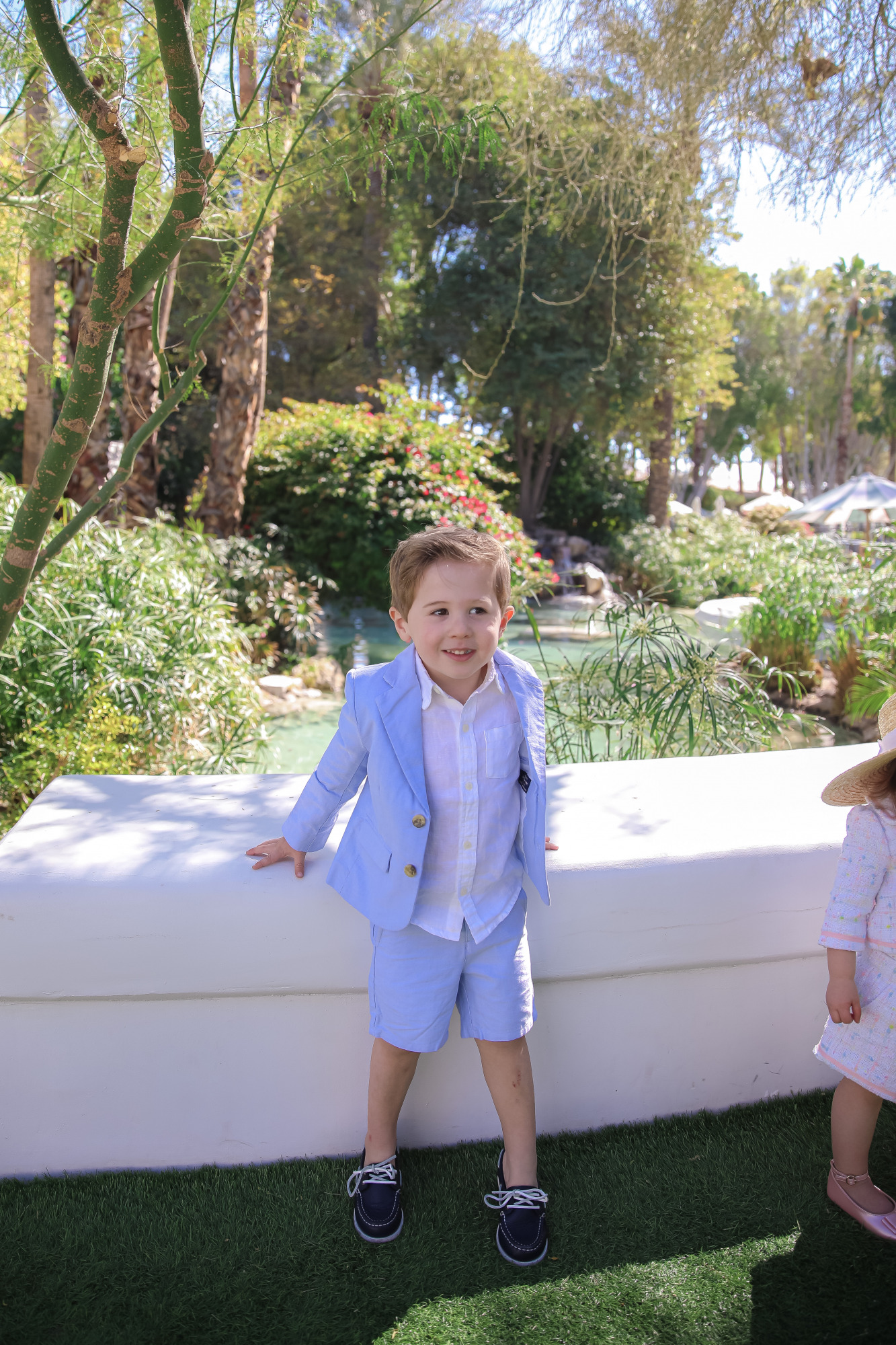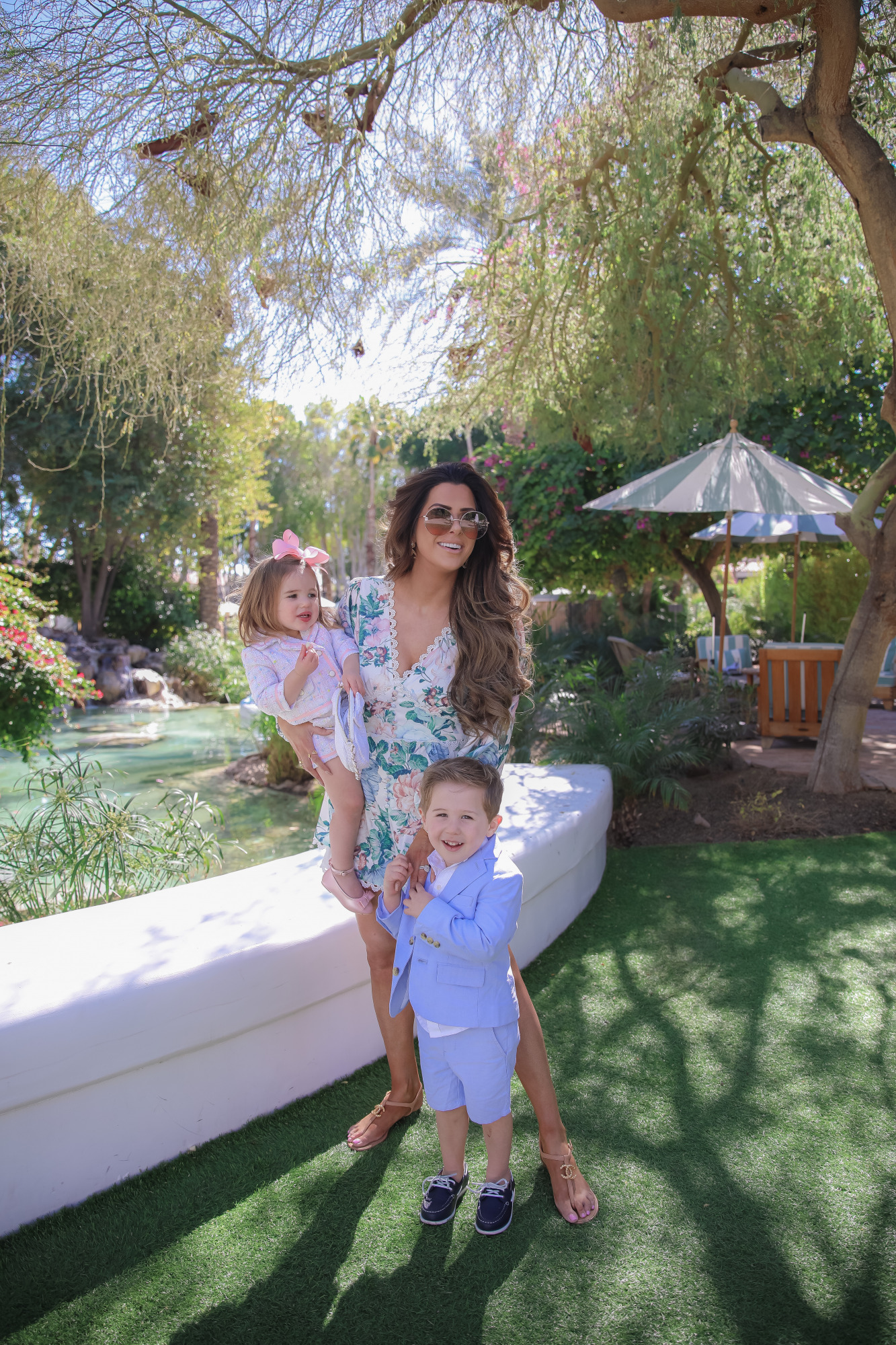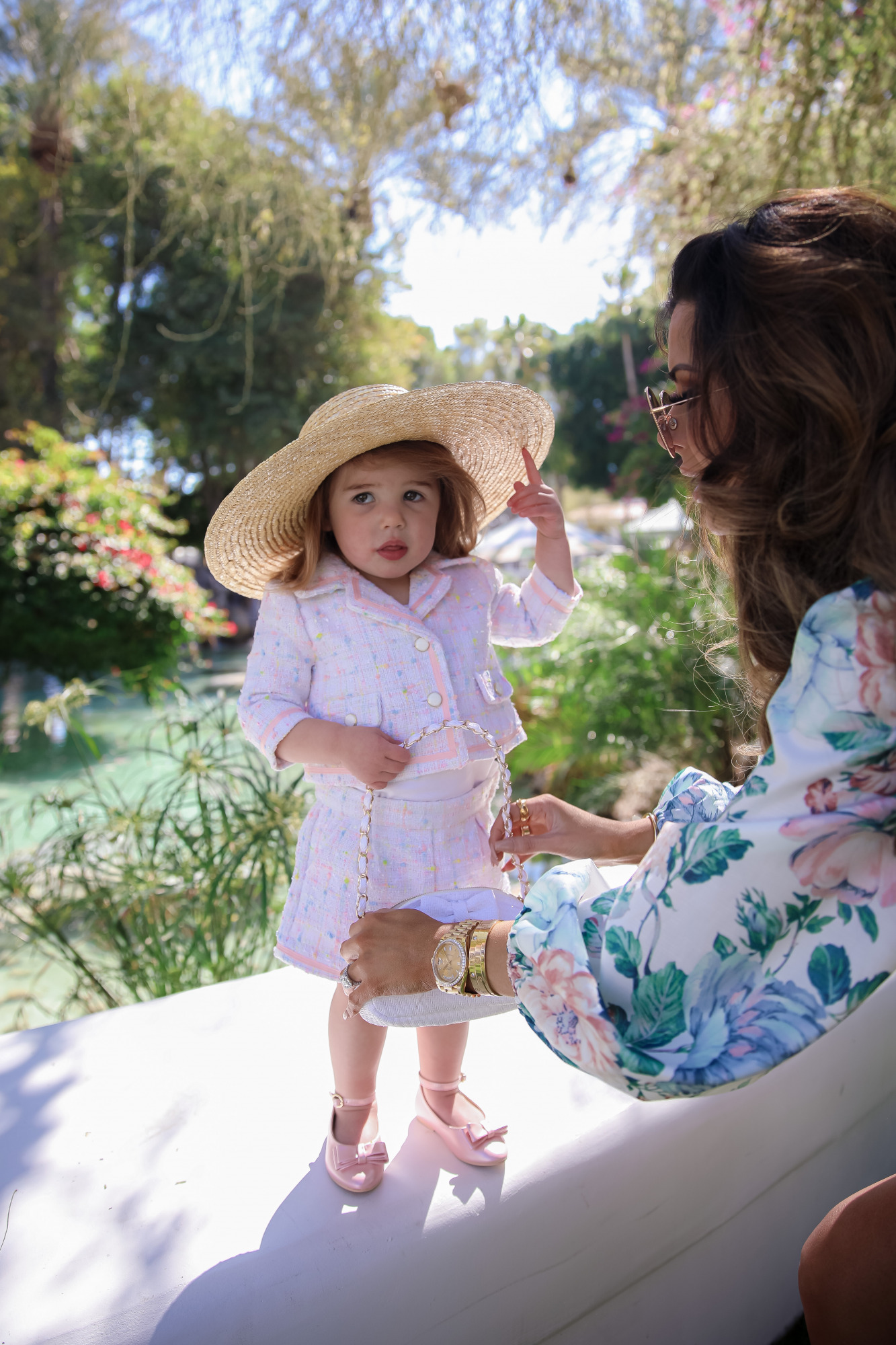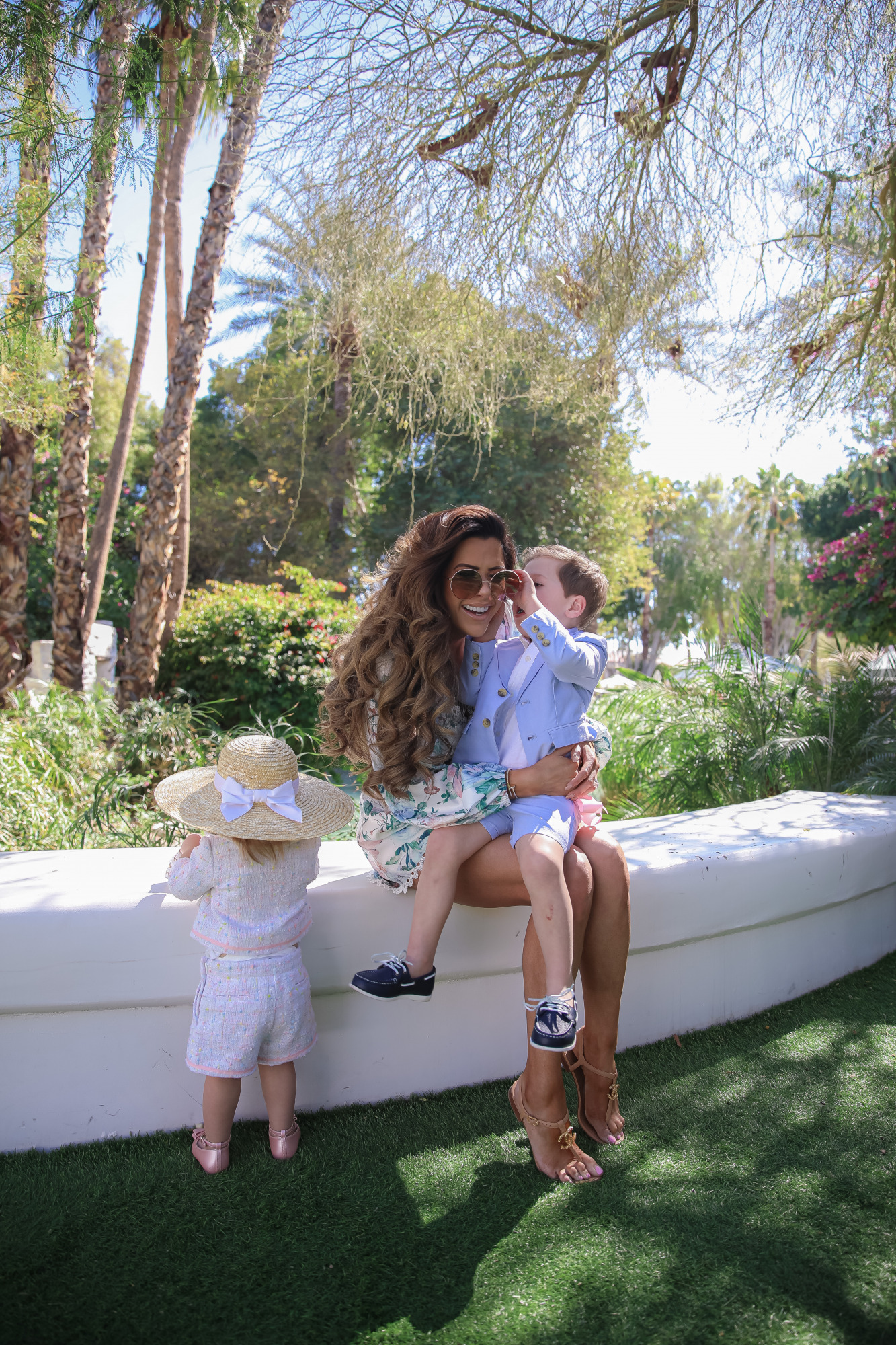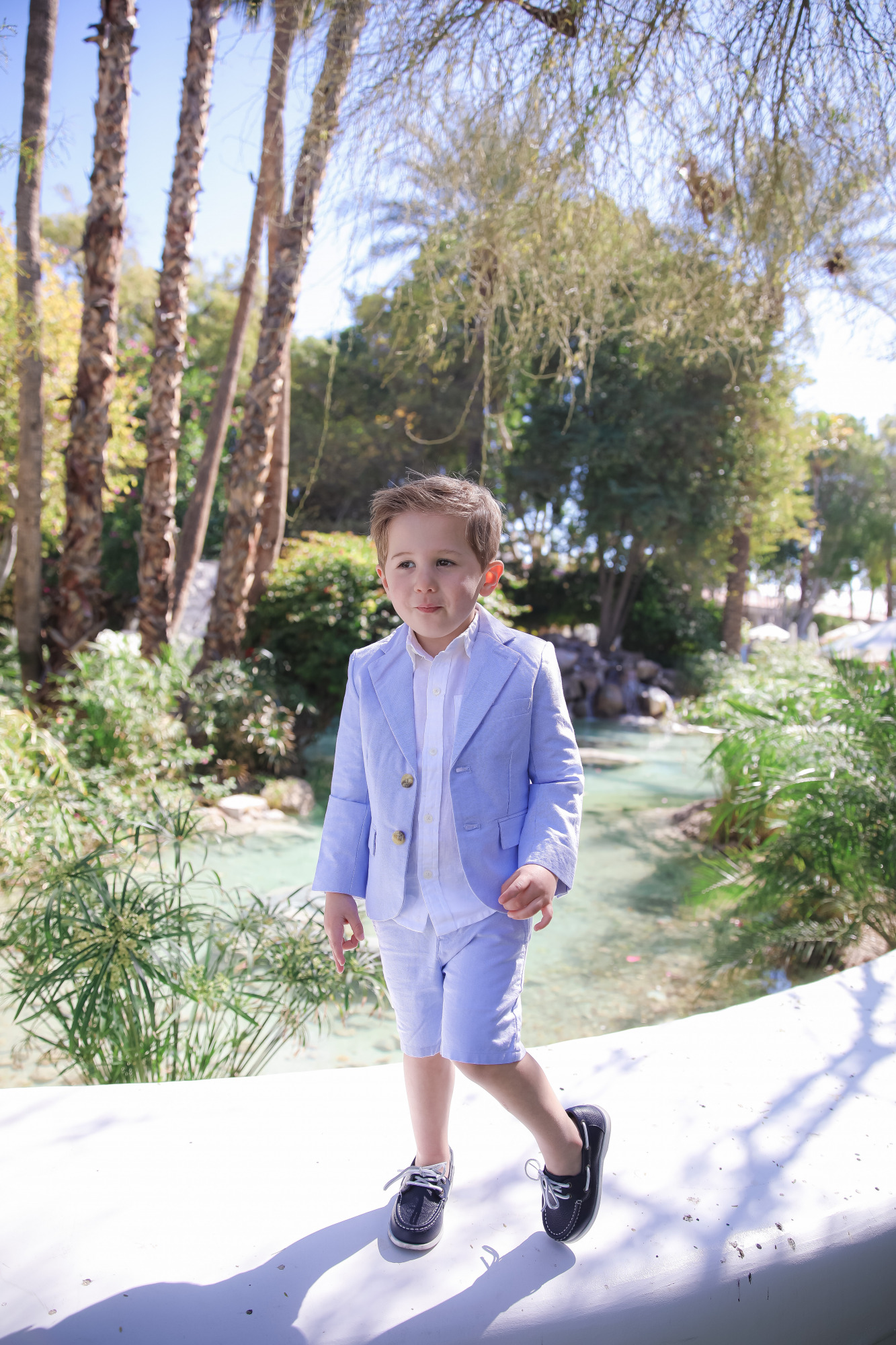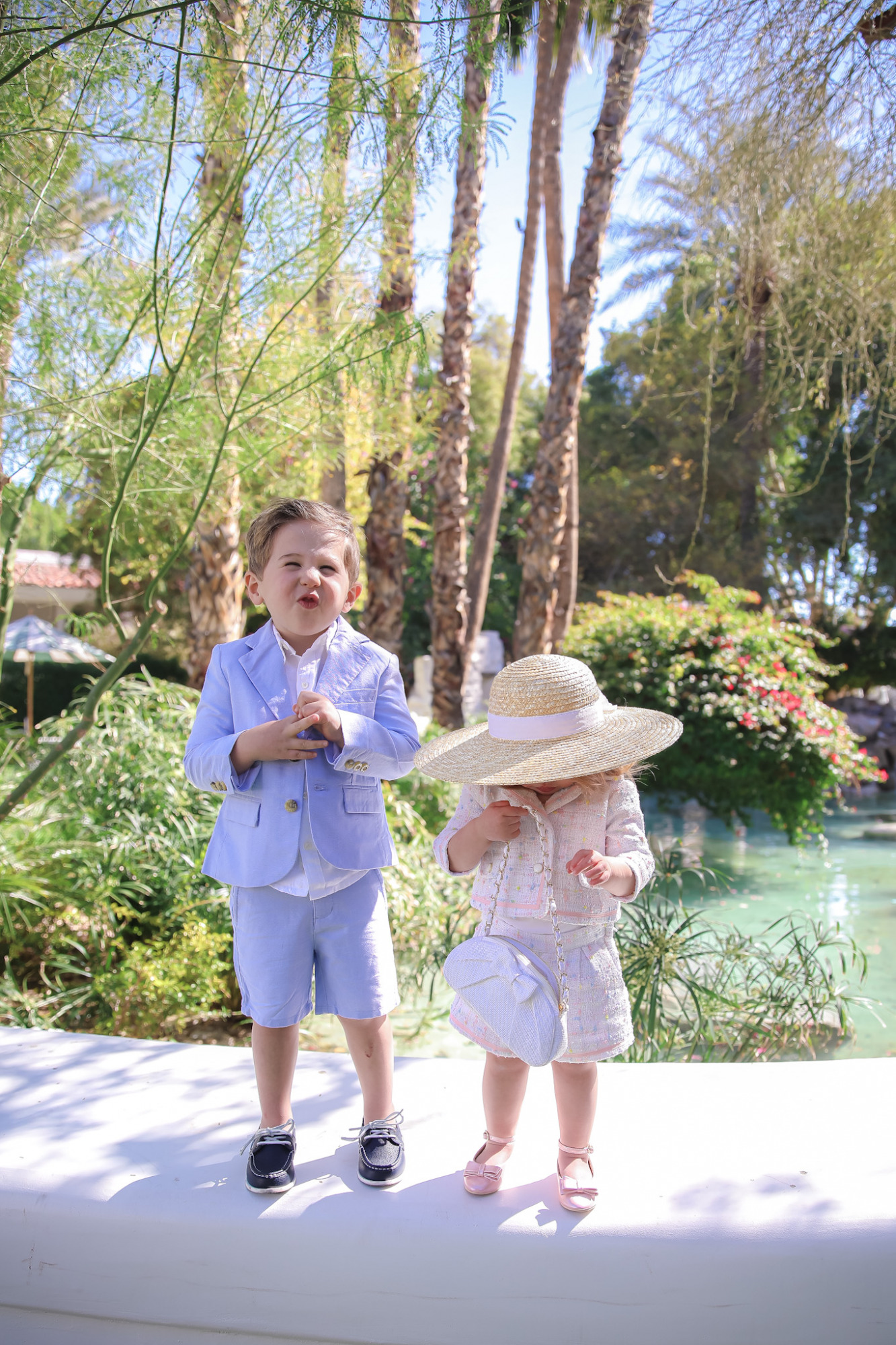 SPRING OUTFIT IDEAS FOR KIDS
ON SOPHIA:  Pink Boucle Jacket / Pink Boucle Shorts / Pink Bow Flats / White Purse / Straw Sun Hat [all c/o]
ON LUKE: Seersucker Blazer / Seersucker Shorts / White Button-down / Leather Boat Shoes
Do you not just dieeeee over spring outfit ideas for kids?!?!😍😍😍 I literally could stare at these photos all day!!! The outfits, the sweet faces, hands, etc. but also the Easter vibes! ☀️💐 After 2 weeks of ice & snow, I am extra excited for spring time & sweet little Easter outfits! I order a huge chunk Luke & Soap's outfits from Janie & Jack because they make high quality children's clothing that is on trend seasonally and fits well, looks DARLING, and does not break the bank! On that note, they are offering my readers 20% of their purchase by using the code EMILY20! I placed a huge order on the Janie & Jack website a few weeks ago before flying to Scottsdale and stocked up on swimsuits for Sophia, trunks & rash guards for Luke, and also Luke's size in all of the linen shorts! That is basically all her has worn each summer since he was a babe! Also, just a heads up that Janie & Jack now has extended sizes that range from newborn to size 16. This makes coordinated SOOO much easier on the family! Getting cute family photos is already hard to begin with, right!?!? You moms know the drill! And what dads don't know is that the planning of outfits is actually one of the hardest parts. I love that Janie & Jack make coordinating so much easier for snapping cute family moments and that require less stress with planning the look!
Anywho, if you are already prepping for spring or just want to browse – you need to check out all of the cute spring outfits on their website!! Don't forget to use code EMILY20 to get 20% off your purchase!

Thanks to Janie & Jack for sponsoring today's post. 
What are your favorite spring outfit ideas for kids?  Let me know in a comment below!