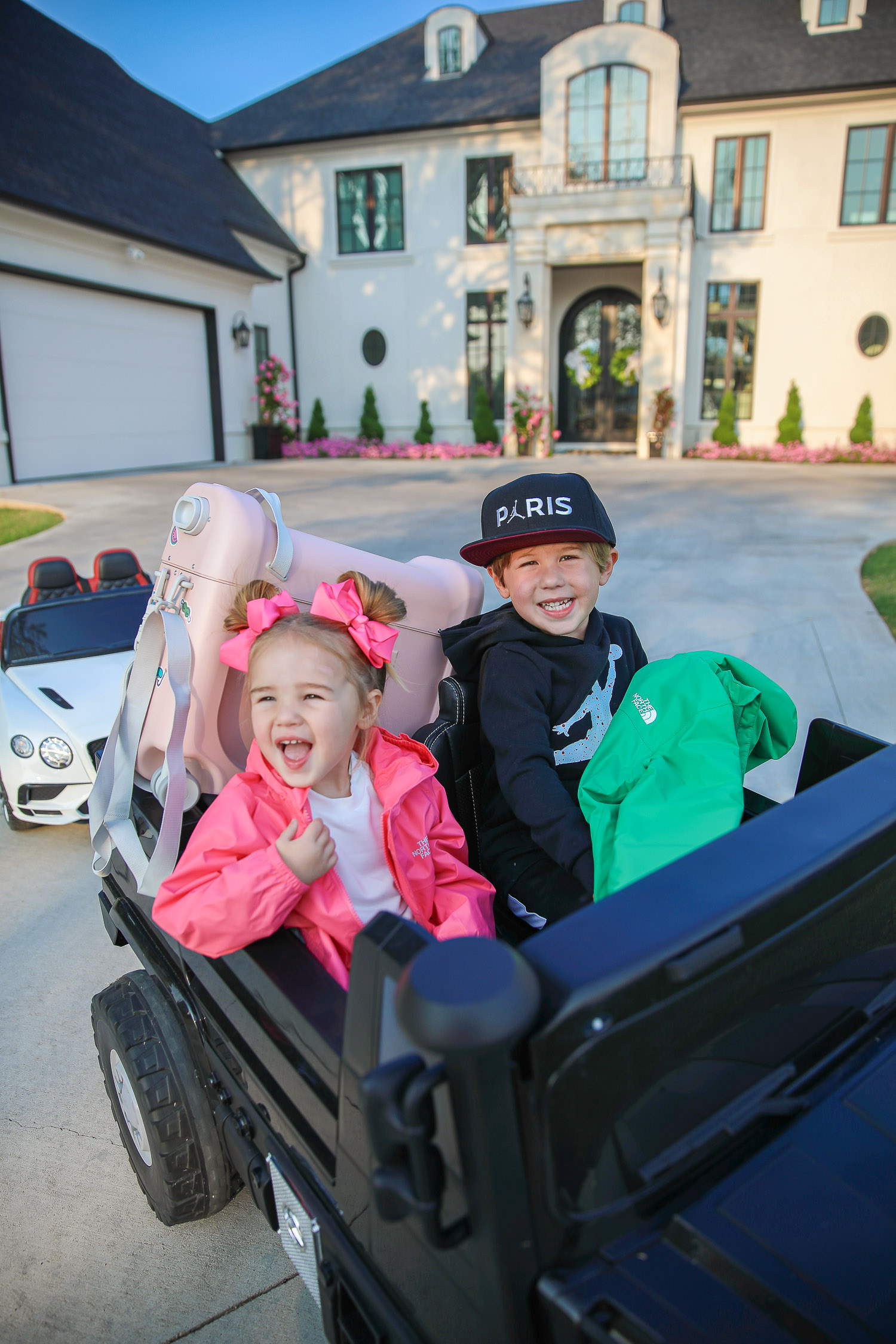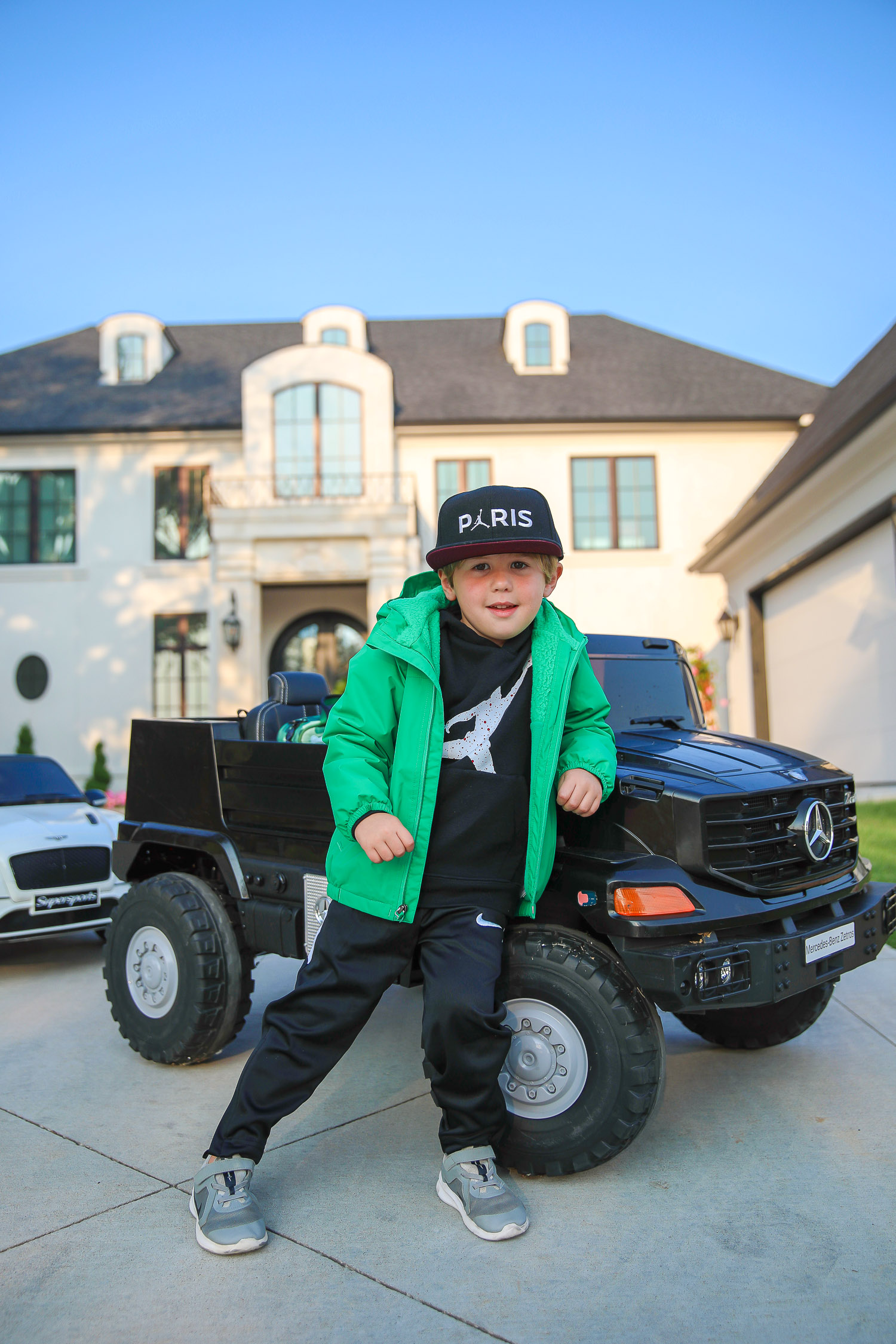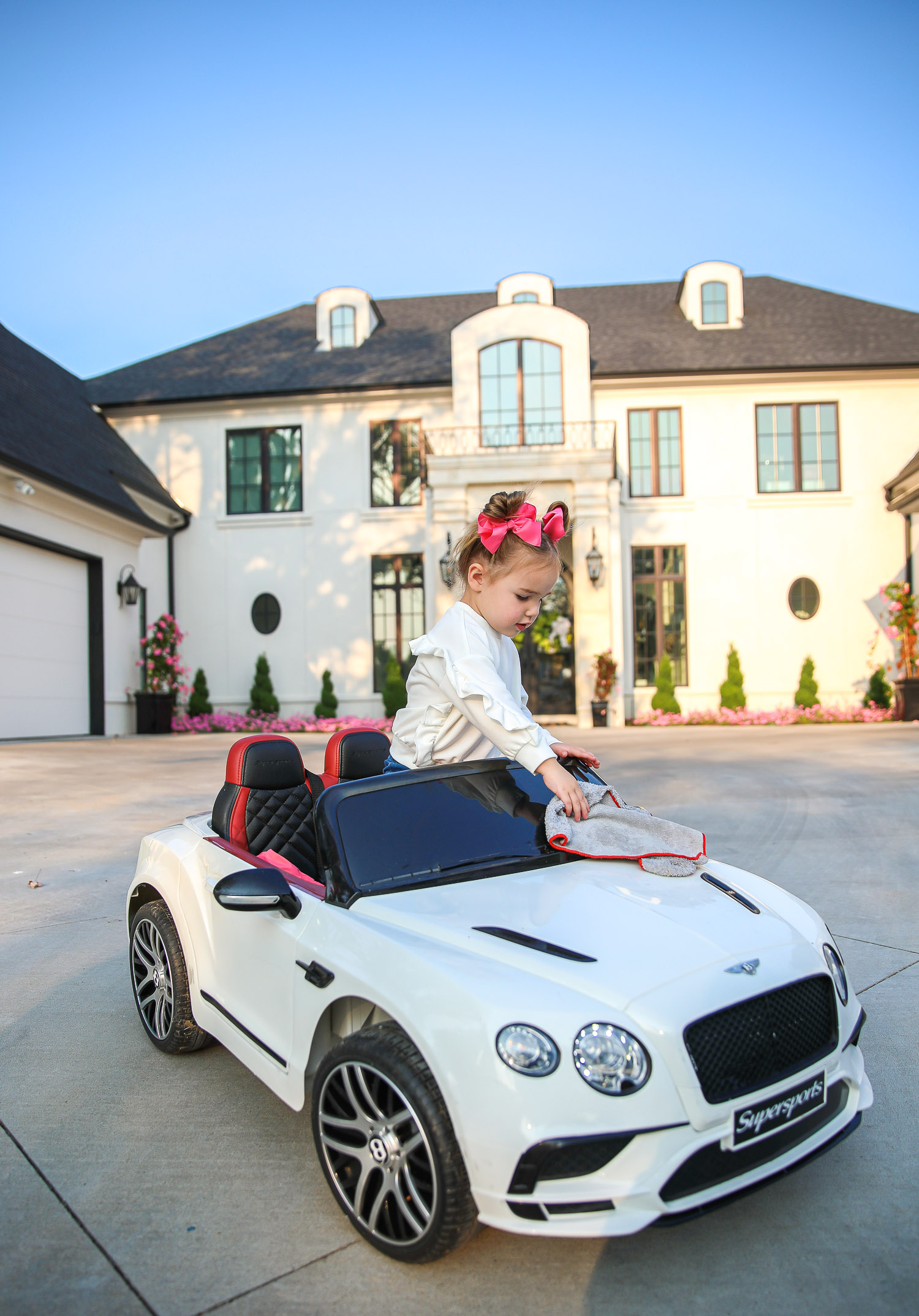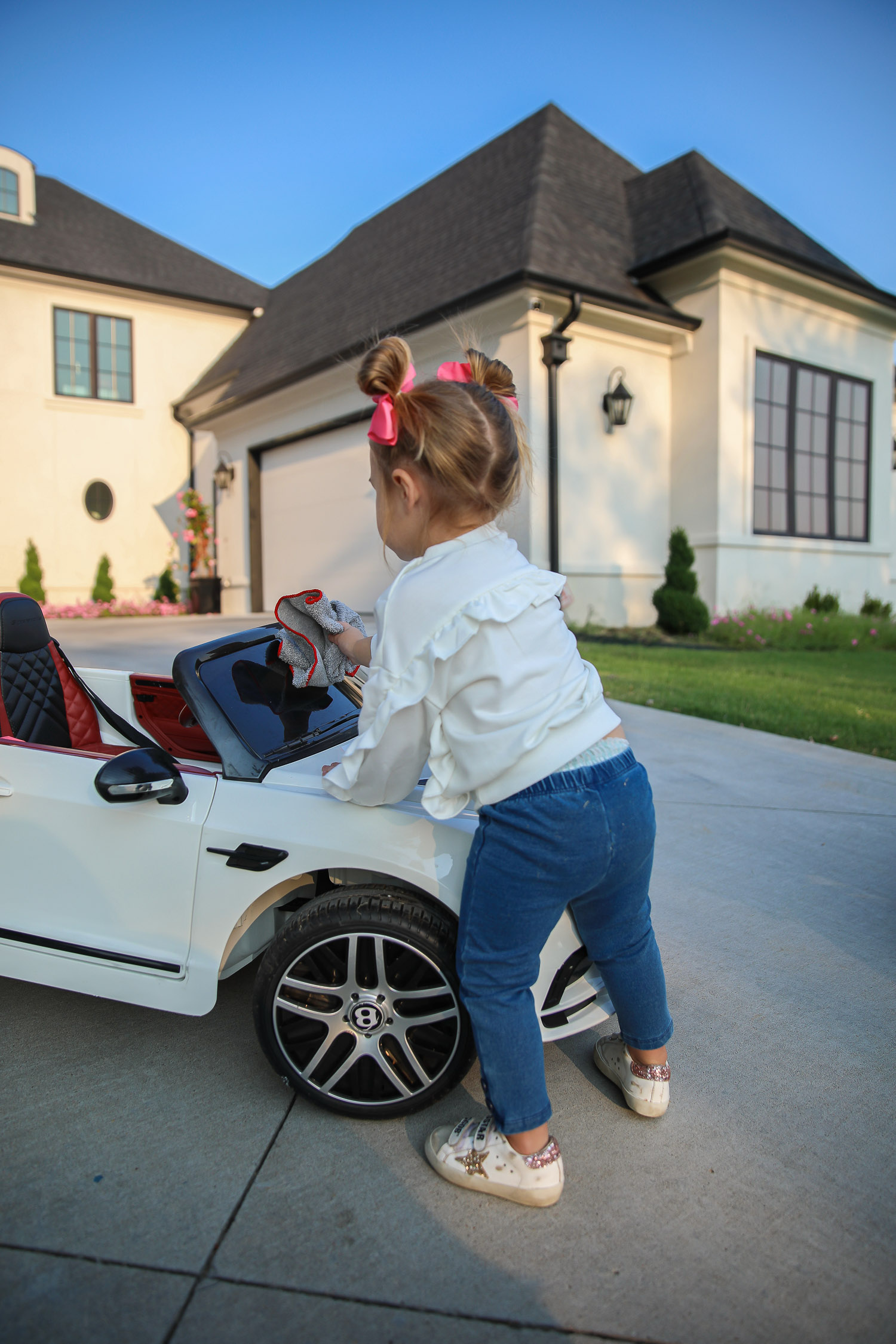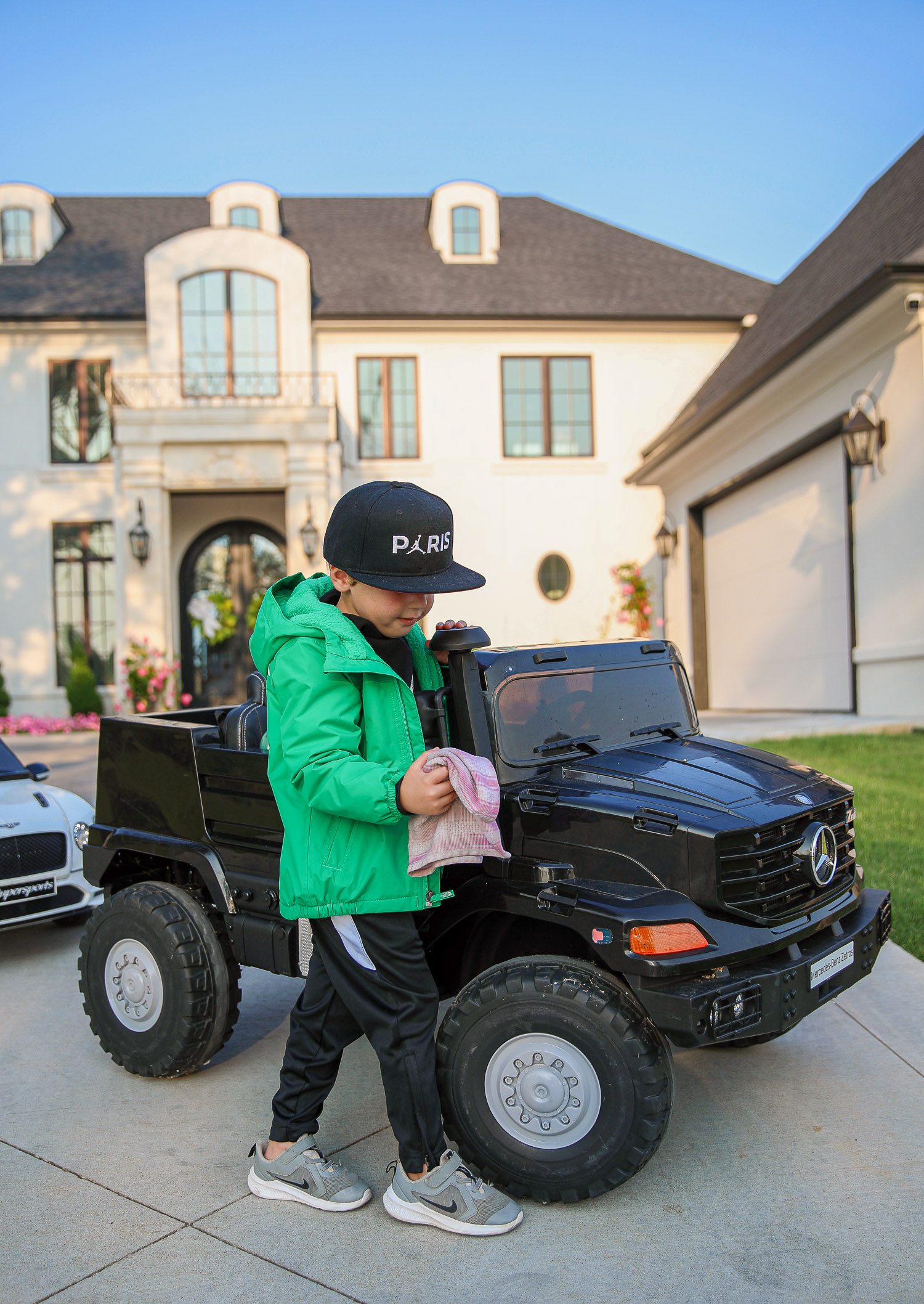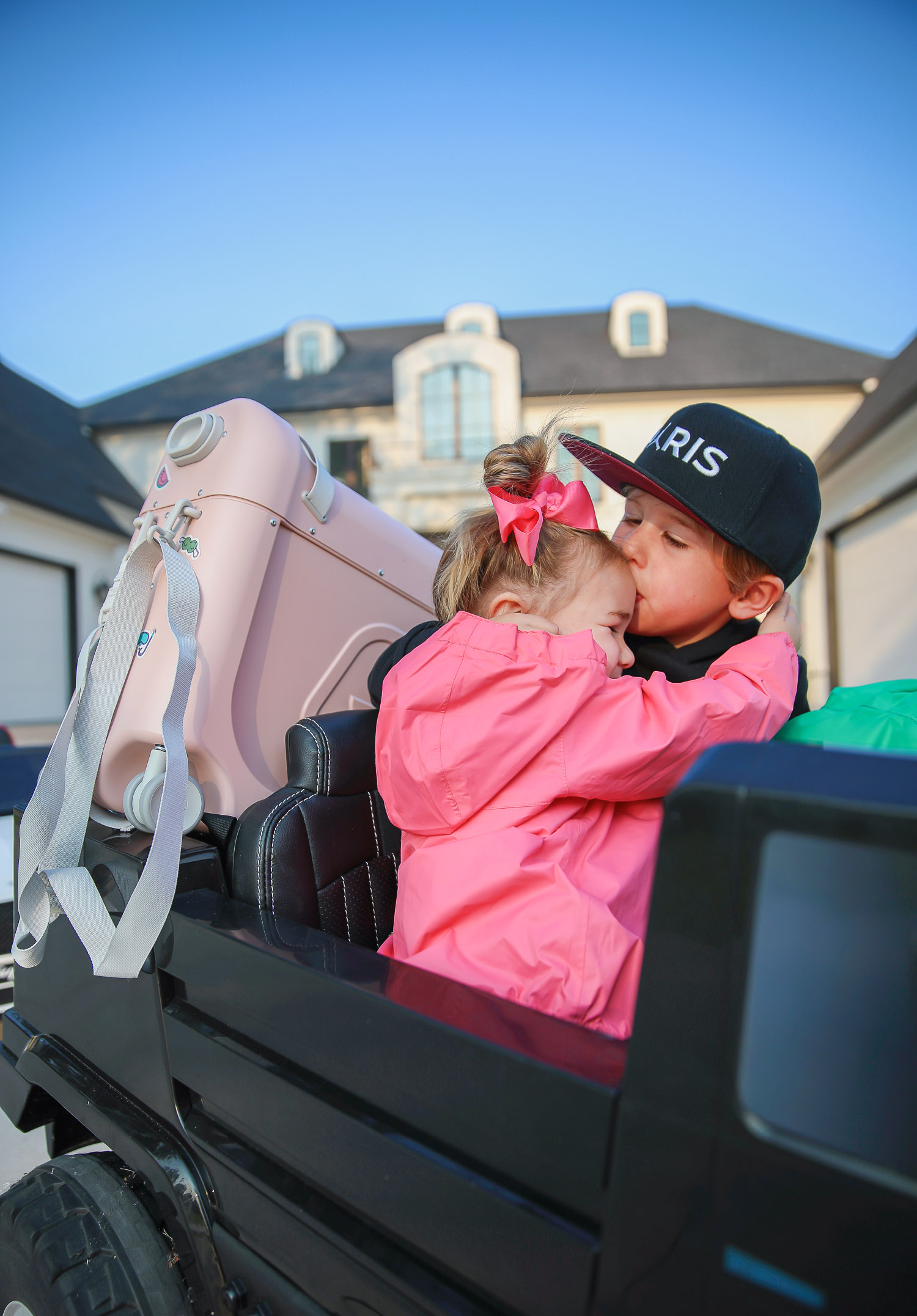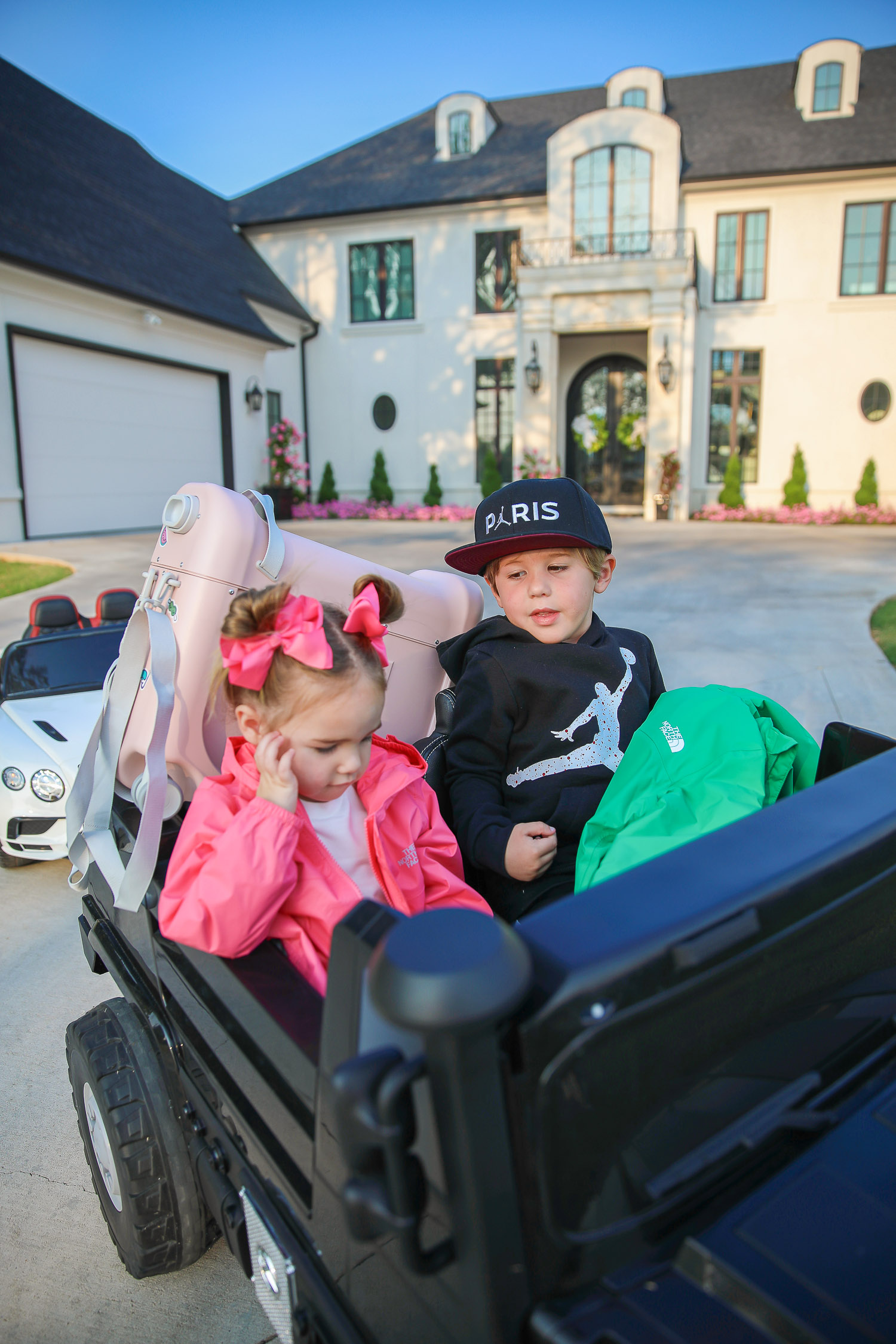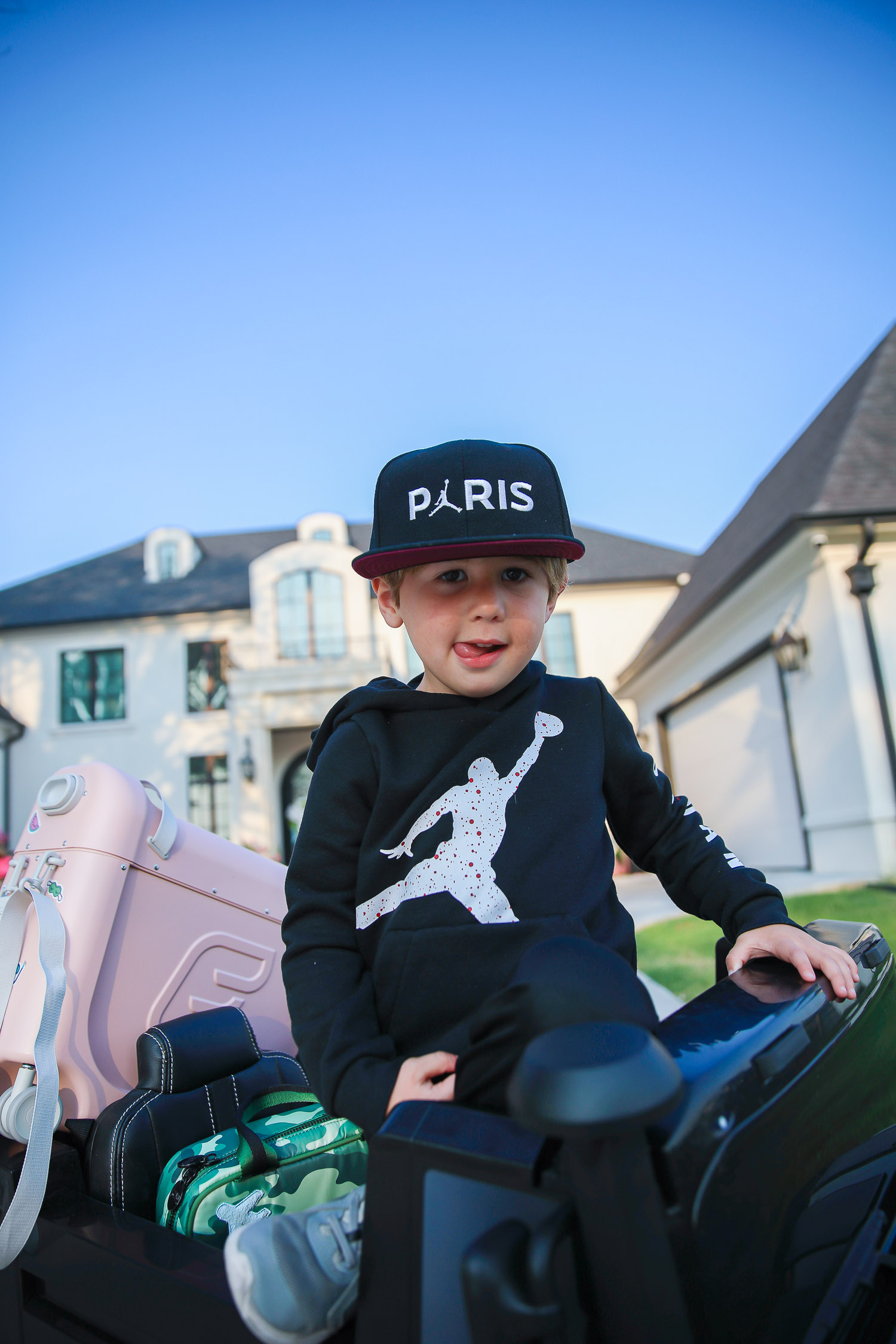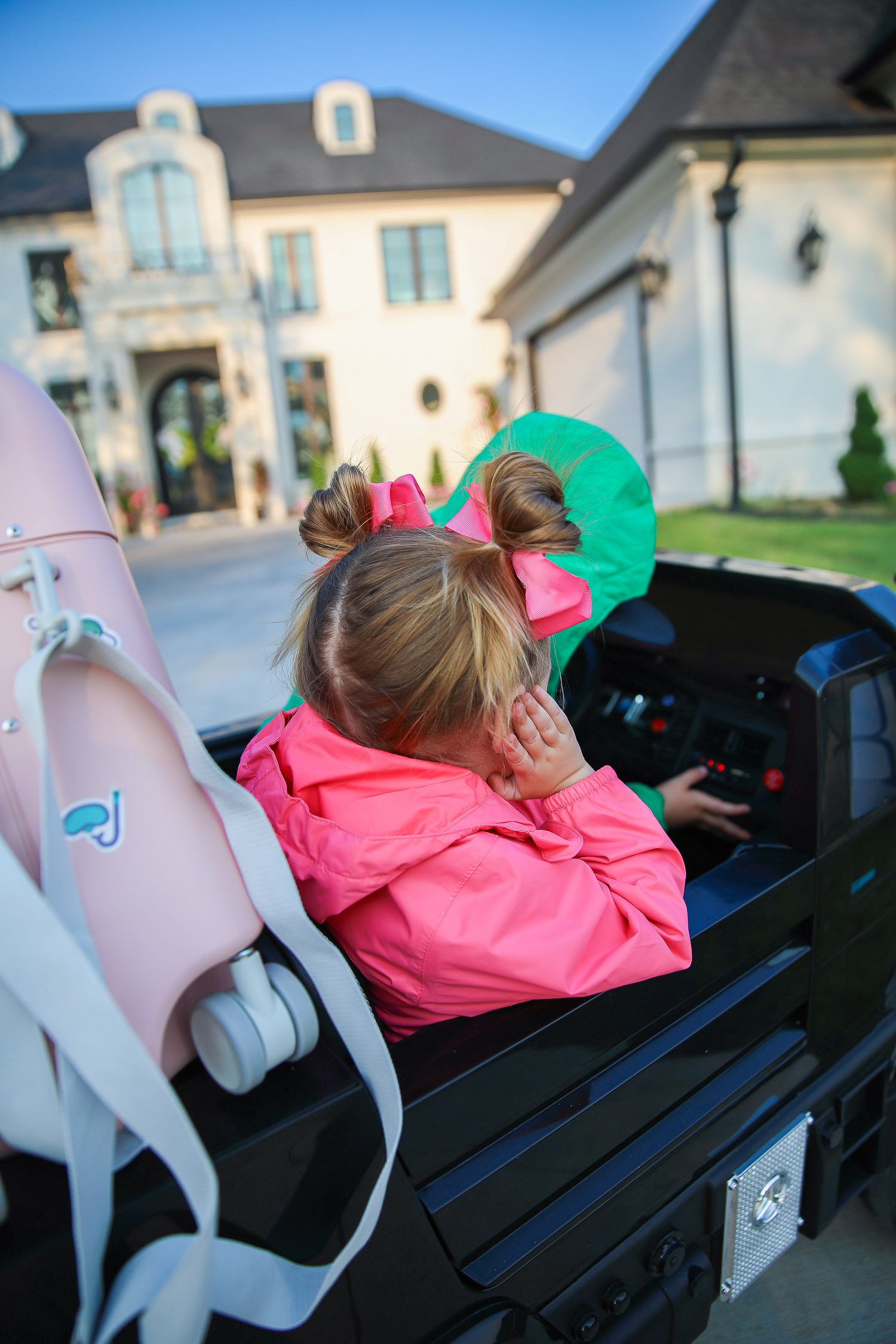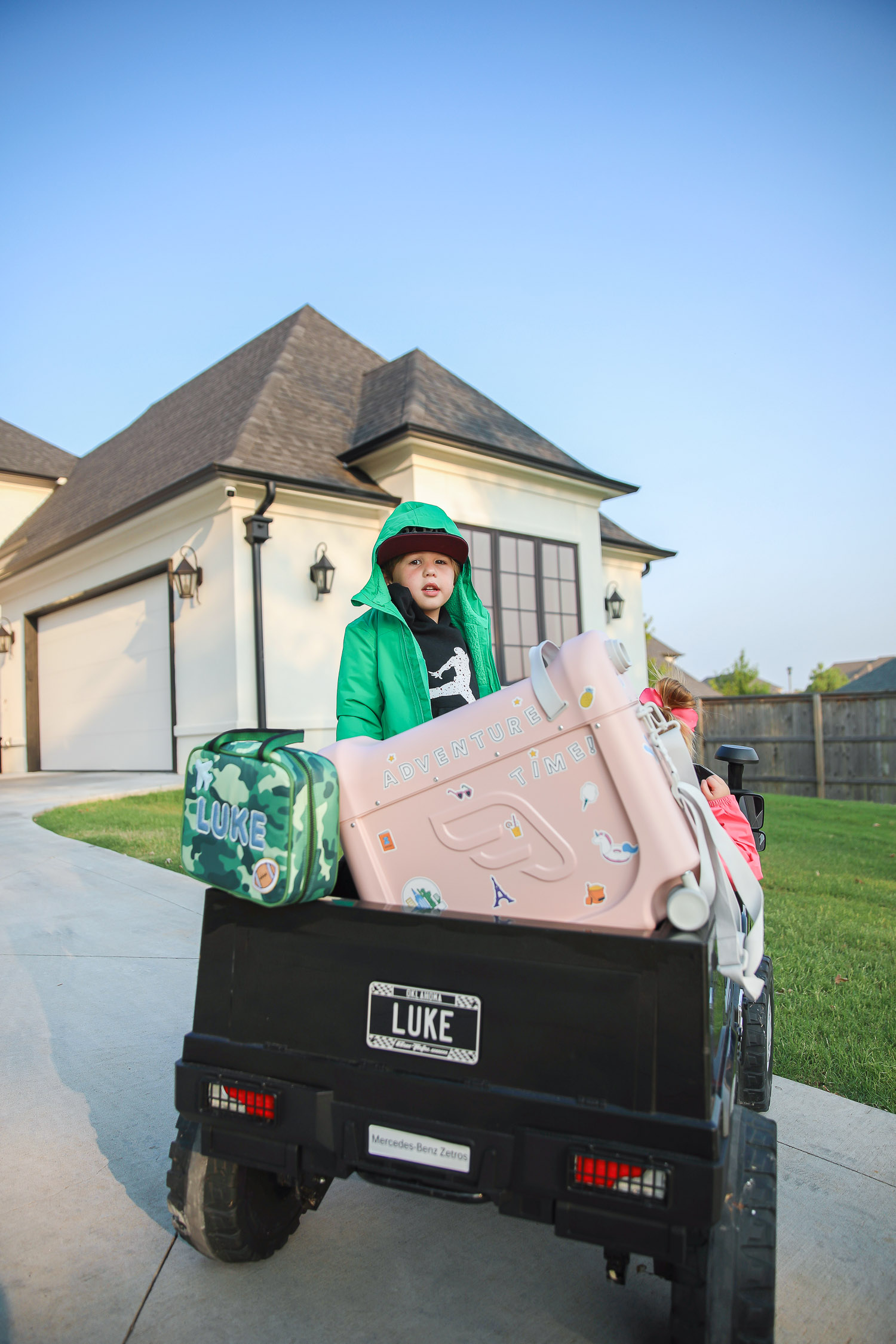 KIDS #NSALE 2021 BACK TO SCHOOL OUTFITS
ON LUKE: Nike Jumpman Logo Hoodie [Sale price: $26.90 – regularly $50.00]
Nike Ankle Zip Athletic Pants [Sale price: $23.90 – regularly $36.00]
North Face Waterproof Rain Jacket [Sale price: $59.90 – regularly $79.00]
Non Sale Details: Luke's PARIS Baseball Cap, Similar Lunchbox, Nike Tennis Shoes
ON SOPHIA: Habitual Ruffle Top & Pants Set [Sale price: $36.90 – regularly $58.00] *she is 27 mos old but this brand runs large – she is wearing the 18mo!*
North Face Waterproof Rain Jacket [Sale price: $36.90 – regularly $58.00]
JETKIDS by Stokke Bedbox Ride-On Suitcase [Sale price: $148.90 – regularly $199 – also available in pink and blue]
Non Sale Details: Golden Goose Sneakers, Similar Hair Bows, just FYI – her little space buns that she has most days to keep her hair out of her face – I spray THIS on them when I style them which is one of the keys to keeping them in place + it smells amazing! I use this on my own hair as well but now that Soap and I both use it – I like buying it on sale!
---
OH. MY. WORD. 😍😍😍 Can you even?!??!? I just die over these two!! We partner with Nordstrom almost every year to share baby + children's #NSALE back to school outfits picks and it is one of my favorite post!! [HERE is last years post!] I get a little sad looking at the old blog posts and seeing them so tiny but I also feel so grateful to have these two! We had a BALL shooting this post. Since school is starting this month I decided to go with the 'back to school' theme – and let them use their cars. I figure in 12-14 years they will love these photos and maybe even try to re-shoot them!! Now that I type it out – I kinda want to cry! I dread them ever going to school so I am DEF not trying to rush anything! Anyway, each year during the Nordstrom Anniversary Sale I usually get their fall and winter basics- like jackets, sneakers, etc. Since kids change sizes quickly the sale comes in handy for getting a good deal before the season and it being in their closet when the temps do start changing.

Thanks to Nordstrom for sponsoring today's post. 
What back to school outfits are your kids wearing?  Let me know in a comment below!