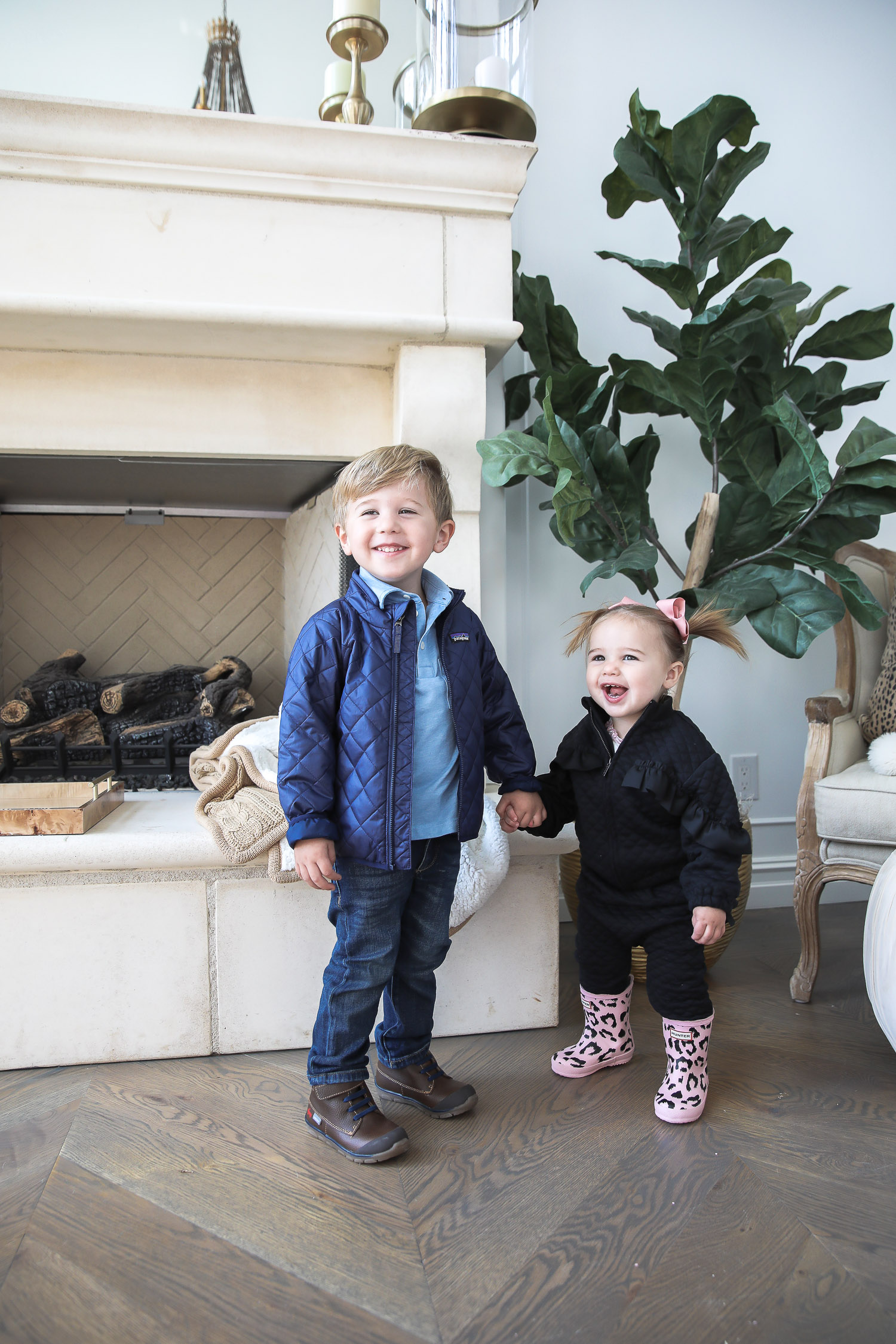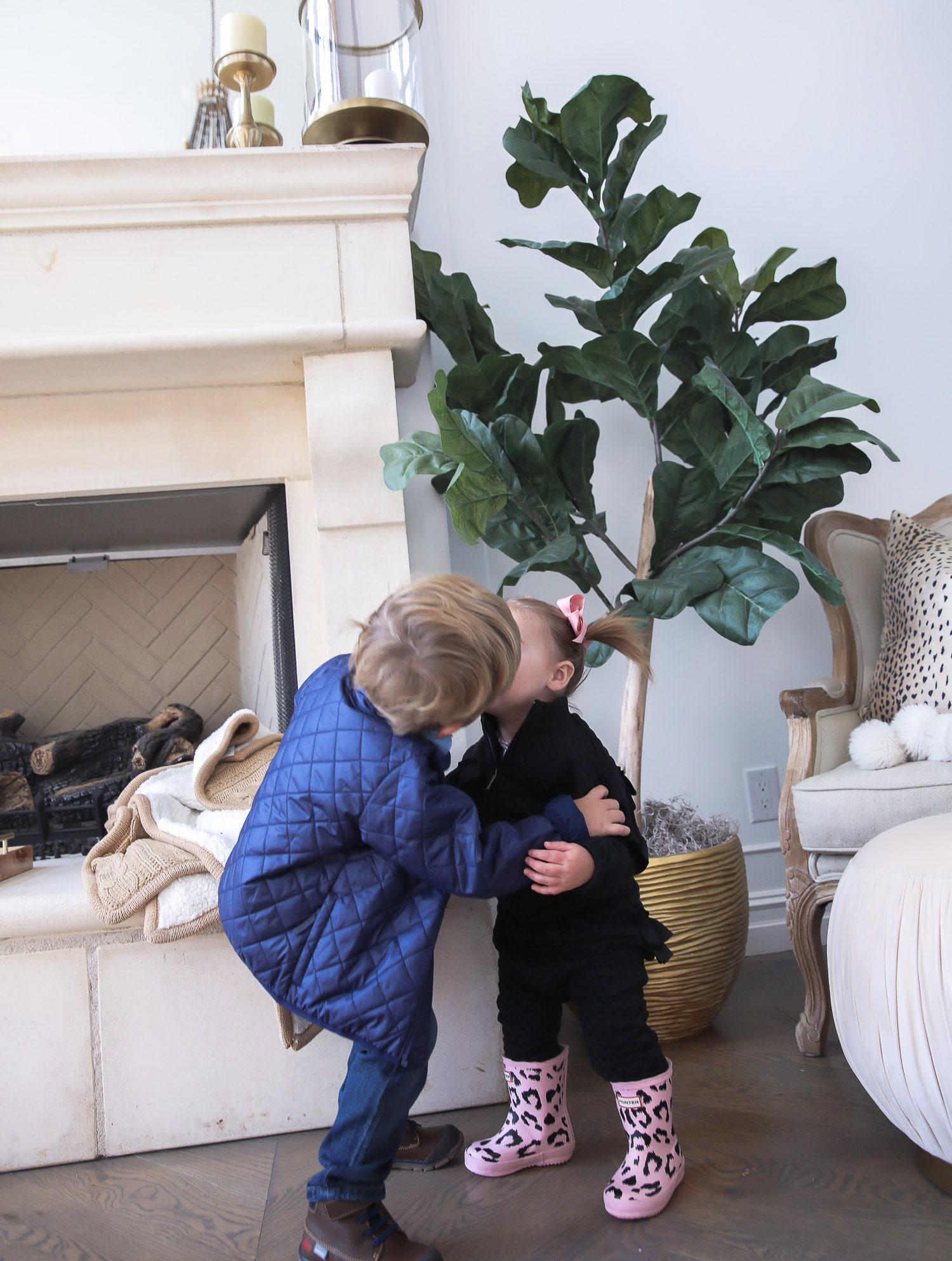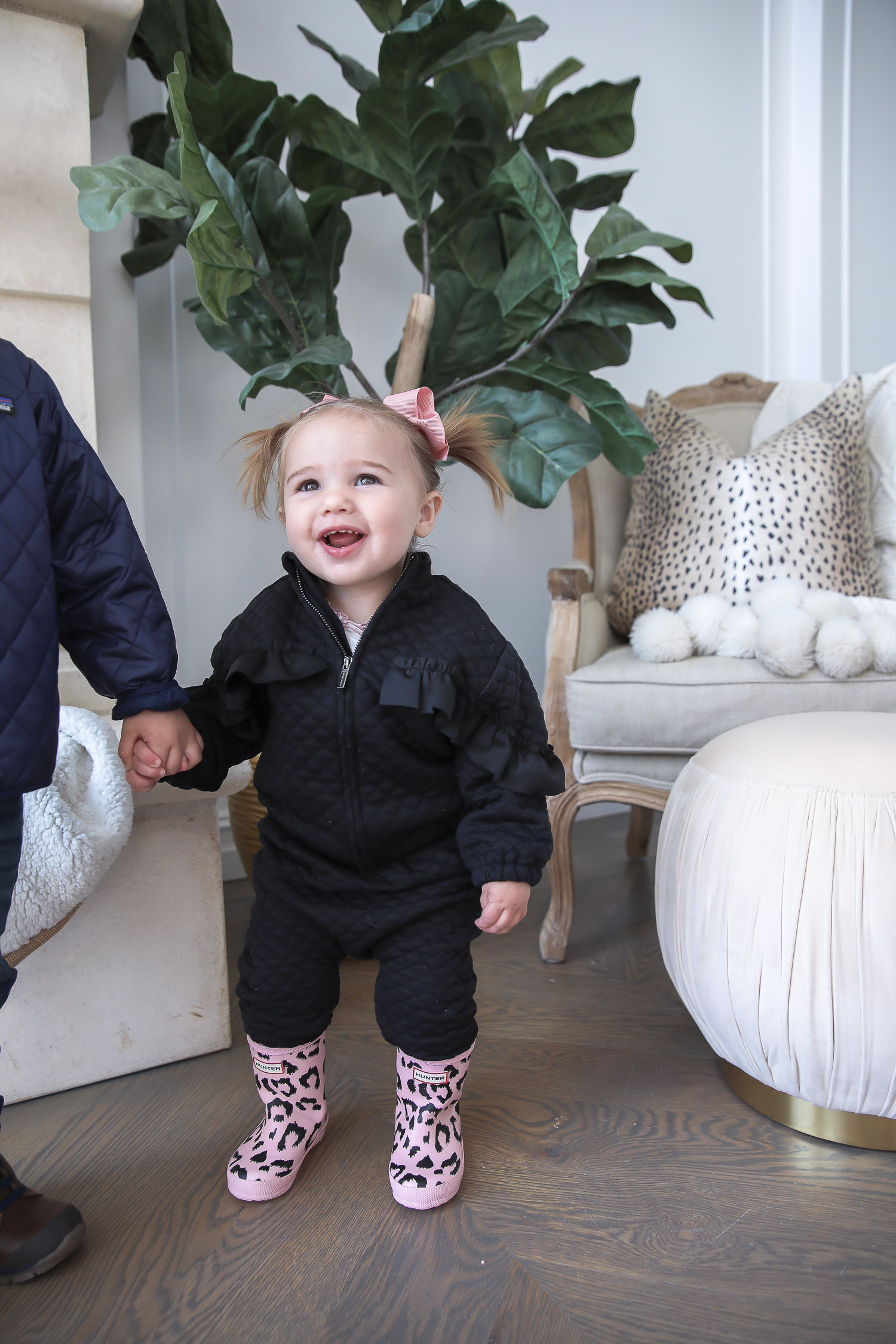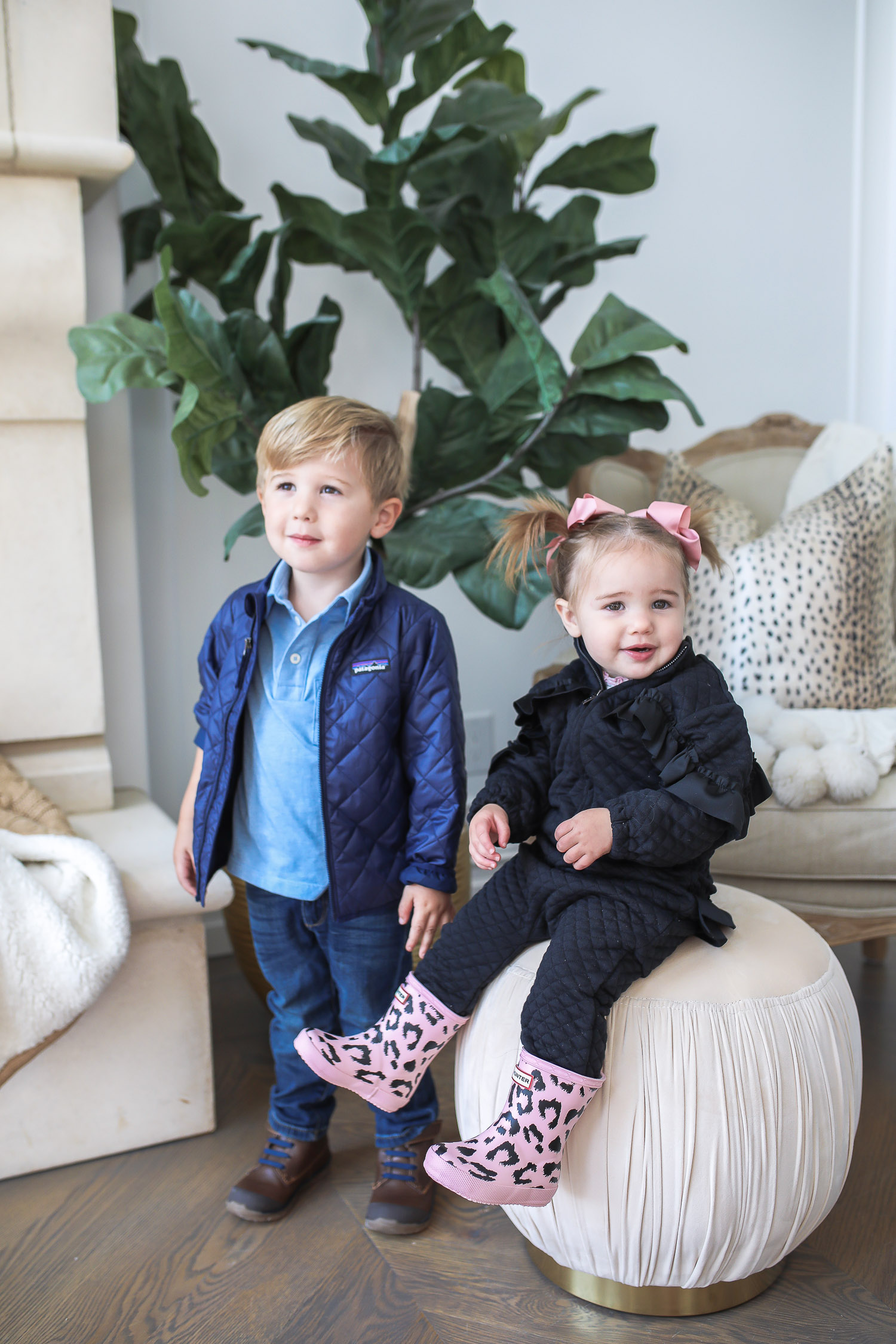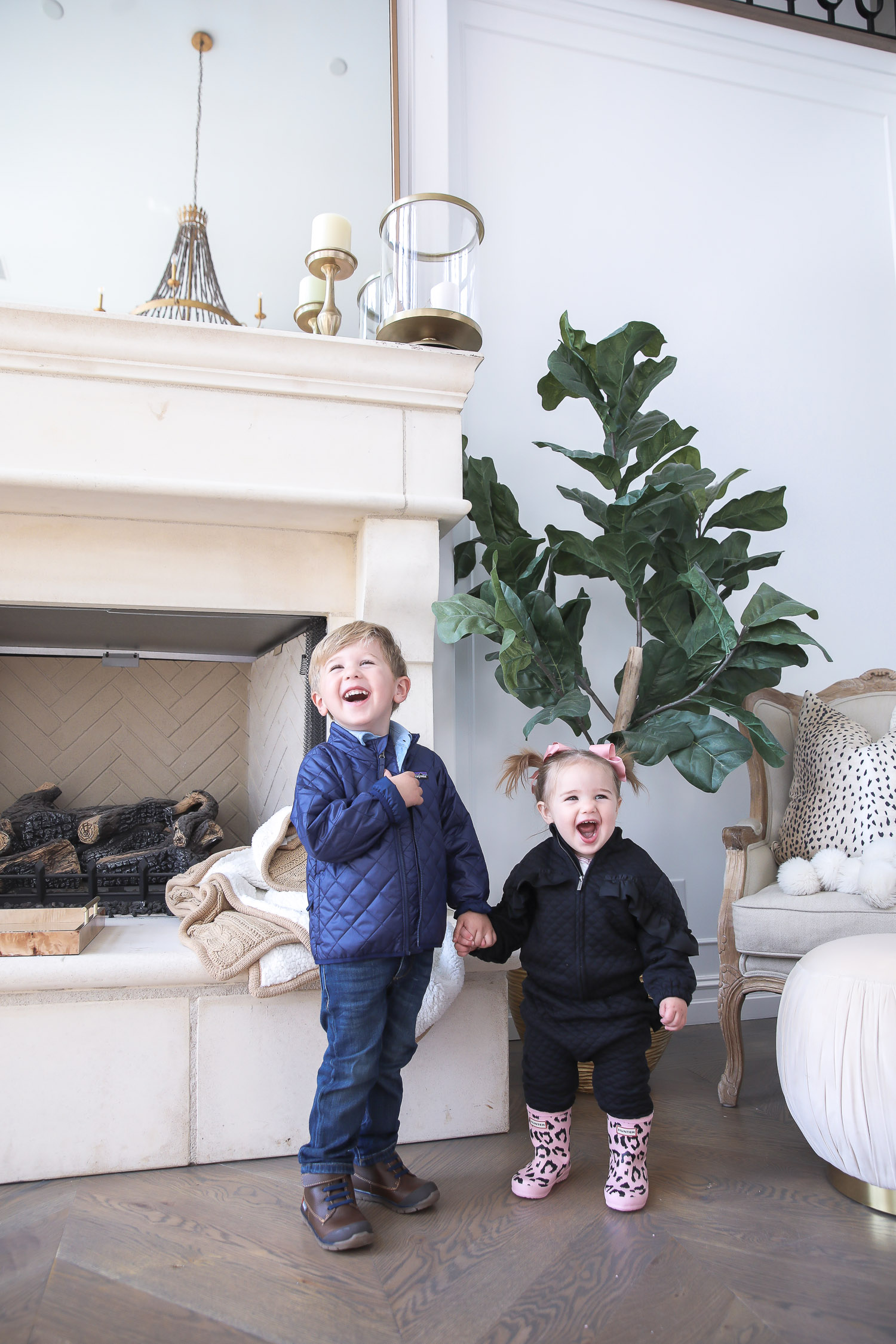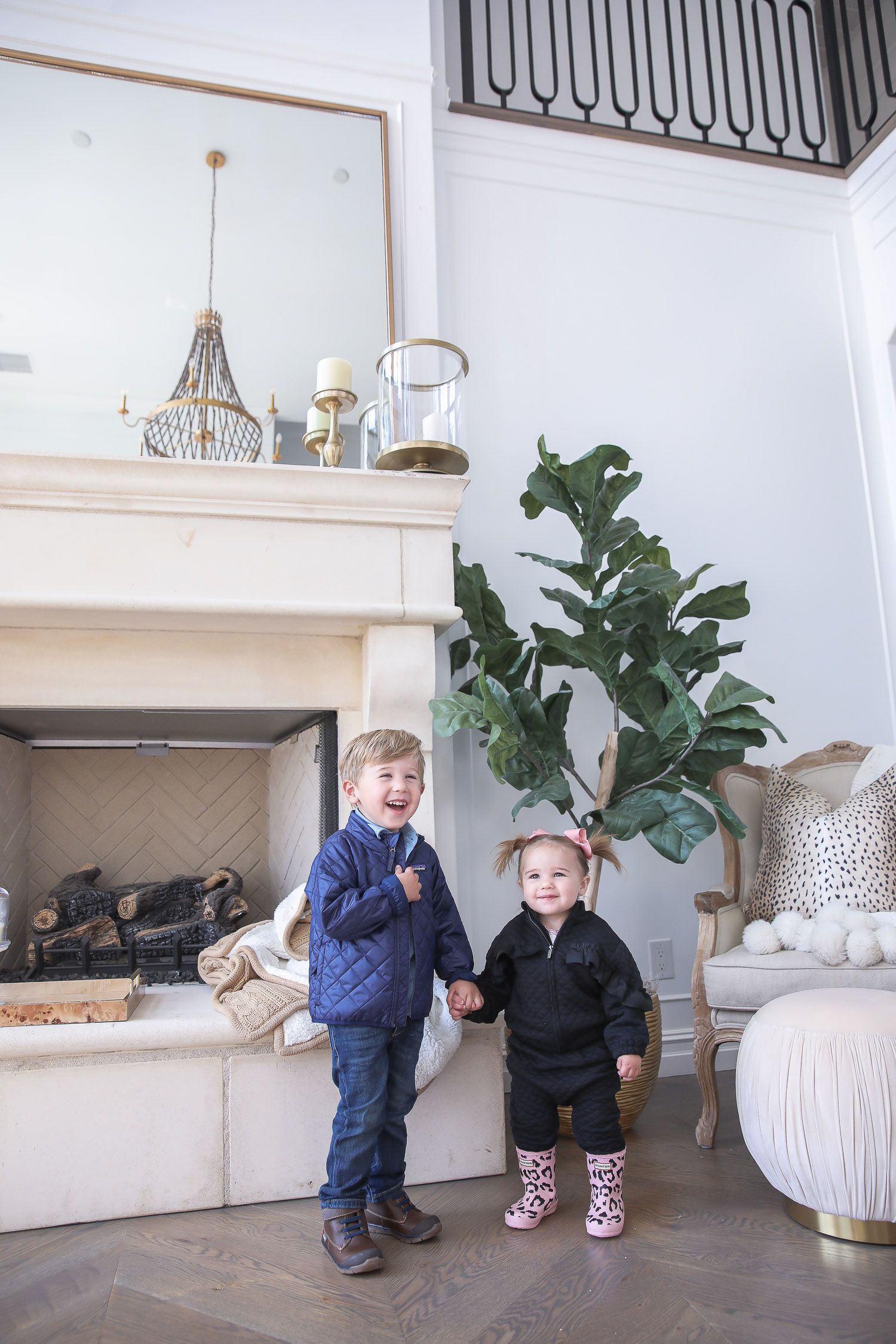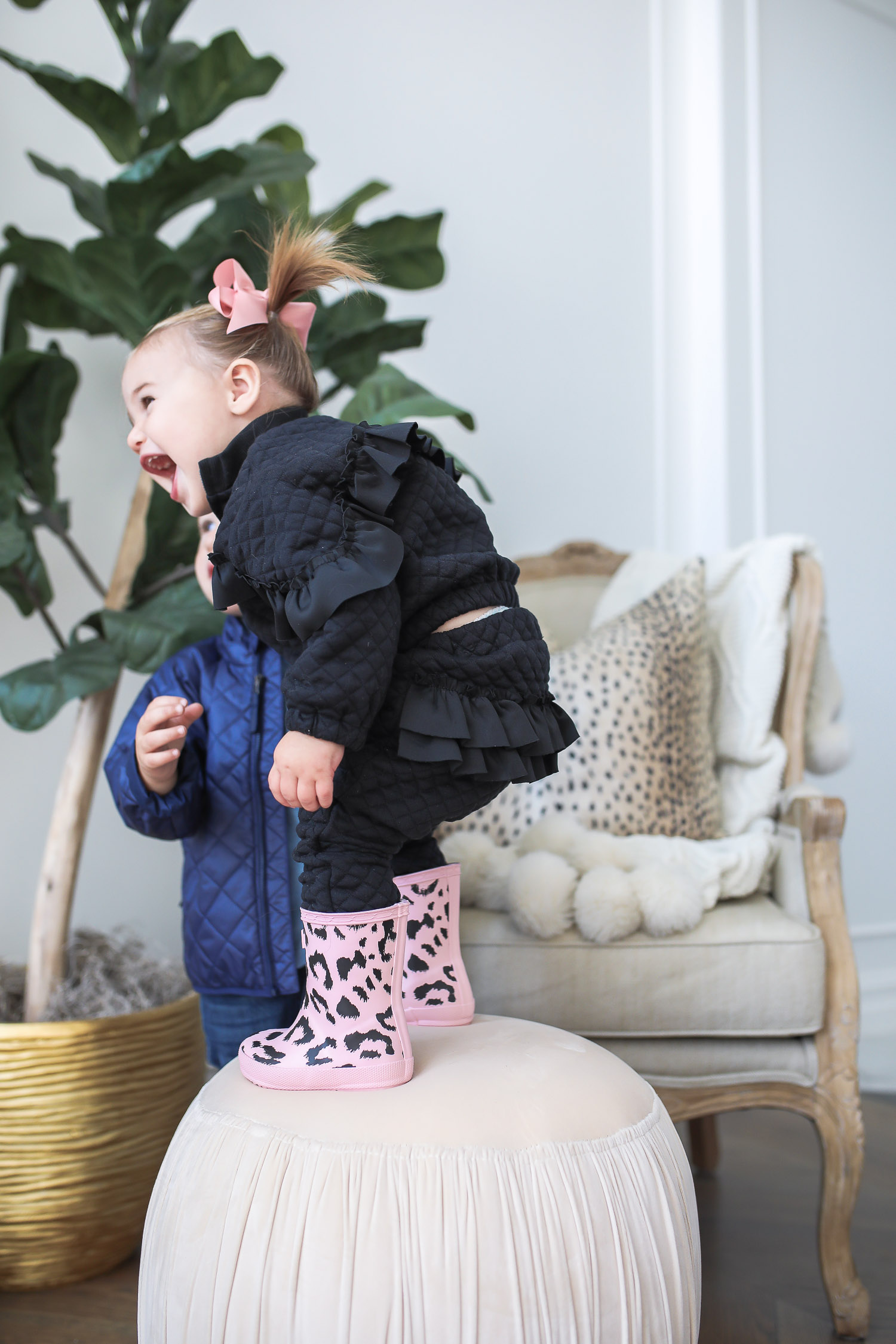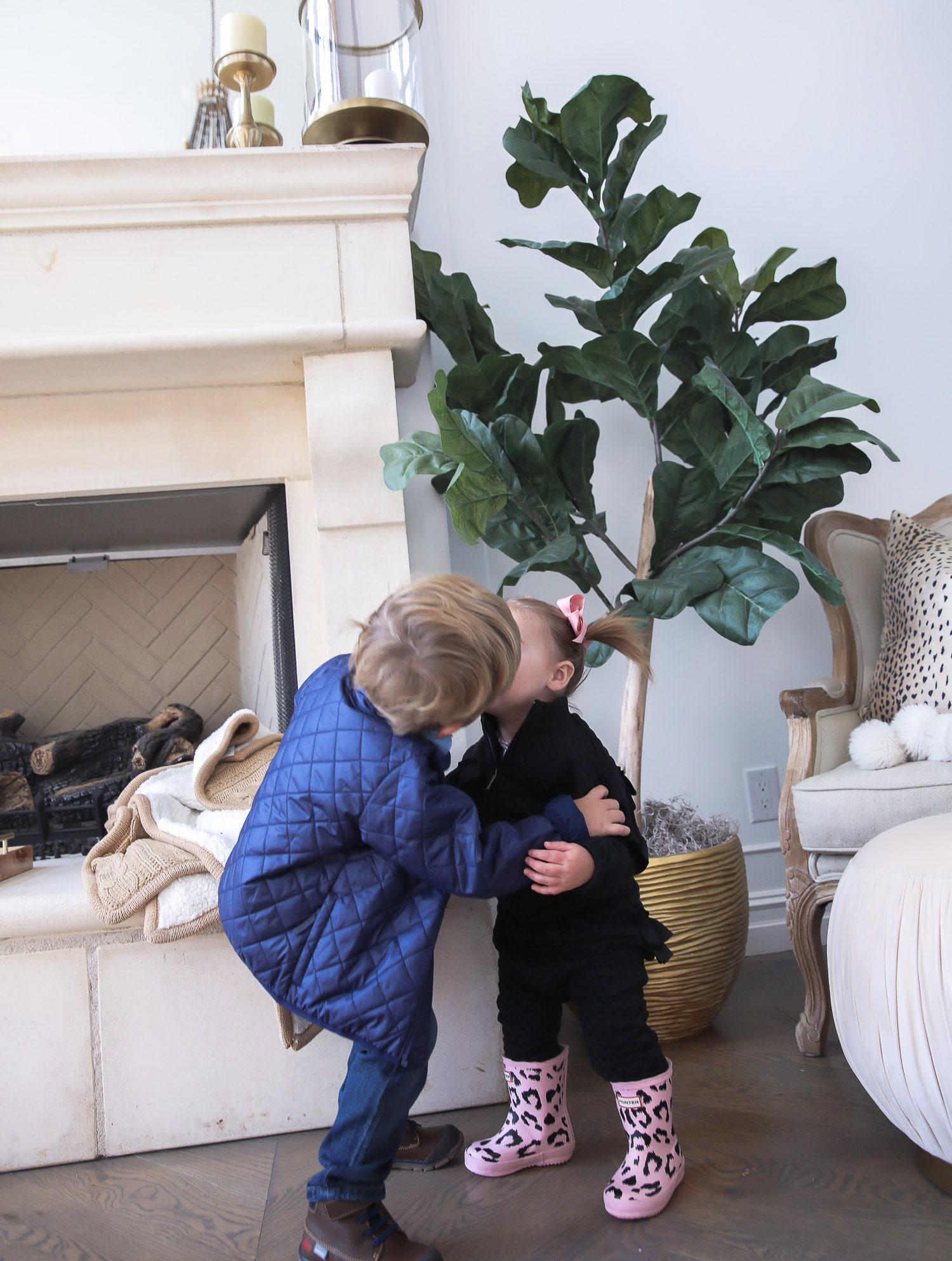 NORDSTROM ANNIVERSARY SALE 2020 KIDS OUTFIT DETAILS
SOPHIA: BLACK 2PC SET | HUNTER BOOTS [wearing size 5- she is 16mos old]
LUKE: PATAGONIA JACKET | VINEYARD VINES TOP | DL1961 DENIM | SEE KAI RUN BOOTS
First things first, I have to shoutout my fam because without them I don't know that I could have gotten these photos taken, LOL! My brother in law is in town with Harry & Georgia Kelley for soccer/basketball tourneys and my parents are here to watch the games so we had to literally all chip in to get them dressed and smiling for a few minutes! It was a riot – my BIL, Chad, took videos behind the scenes and I will have to post on my IG bc it is so funny!
Anyway, I thought I'd share what I purchased for the the babies from the Nordstrom Anniversary Sale. I am linking all of there outfits and things in the widget below but the outfit details are listed above. Every year John and I order baby things first thing because you get this falls hot brands like Patagonia and North Face on sale- which is amazing and hard to find. We got Luke new Hunter boots bc his other pair just recently got too small for him – 😩. So sad! And we got Soap her first pair of Hunter Boots! I also got a pair for my BFF, Hillary, who lives in OH bc she has a little girl a little older than Sophie so I thought it would be cute for them to match! Not to mention, they are like $34 – which is so good for the brand! [PS. THE JET SET STOKKE BEDBOX IS AMAZING FOR TRAVEL!]
I know things are selling out quickly – I have tried to post the content in order of what will sell out first and I know that most of this is STILL in stock! So I recommend ordering quickly!
SHOP MY FAVORITE KIDS FASHION FROM THE NORDSTROM ANNIVERSARY SALE:

Thanks to Nordstrom for sponsoring todays Nordstrom Anniversary Sale kids fashion post.