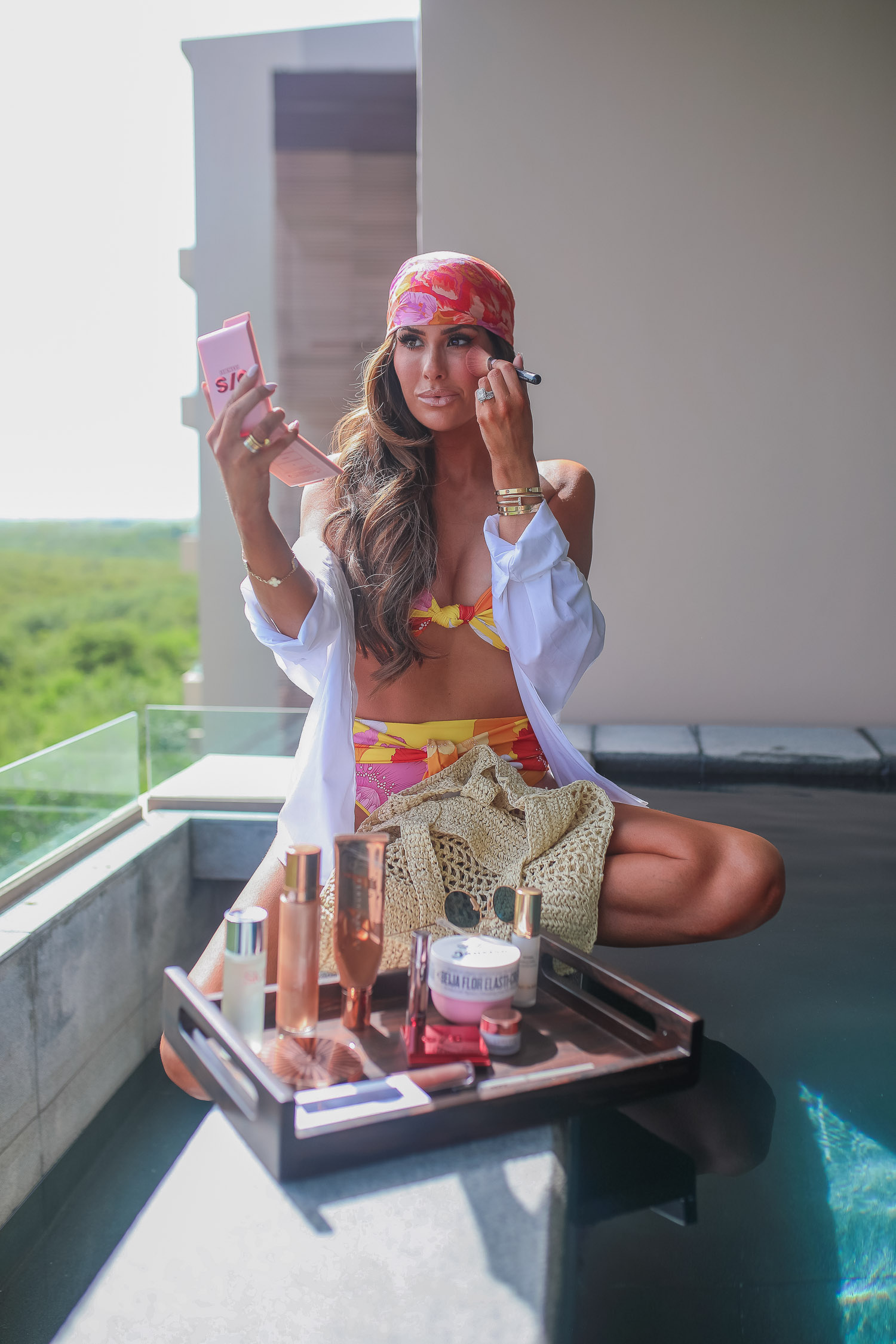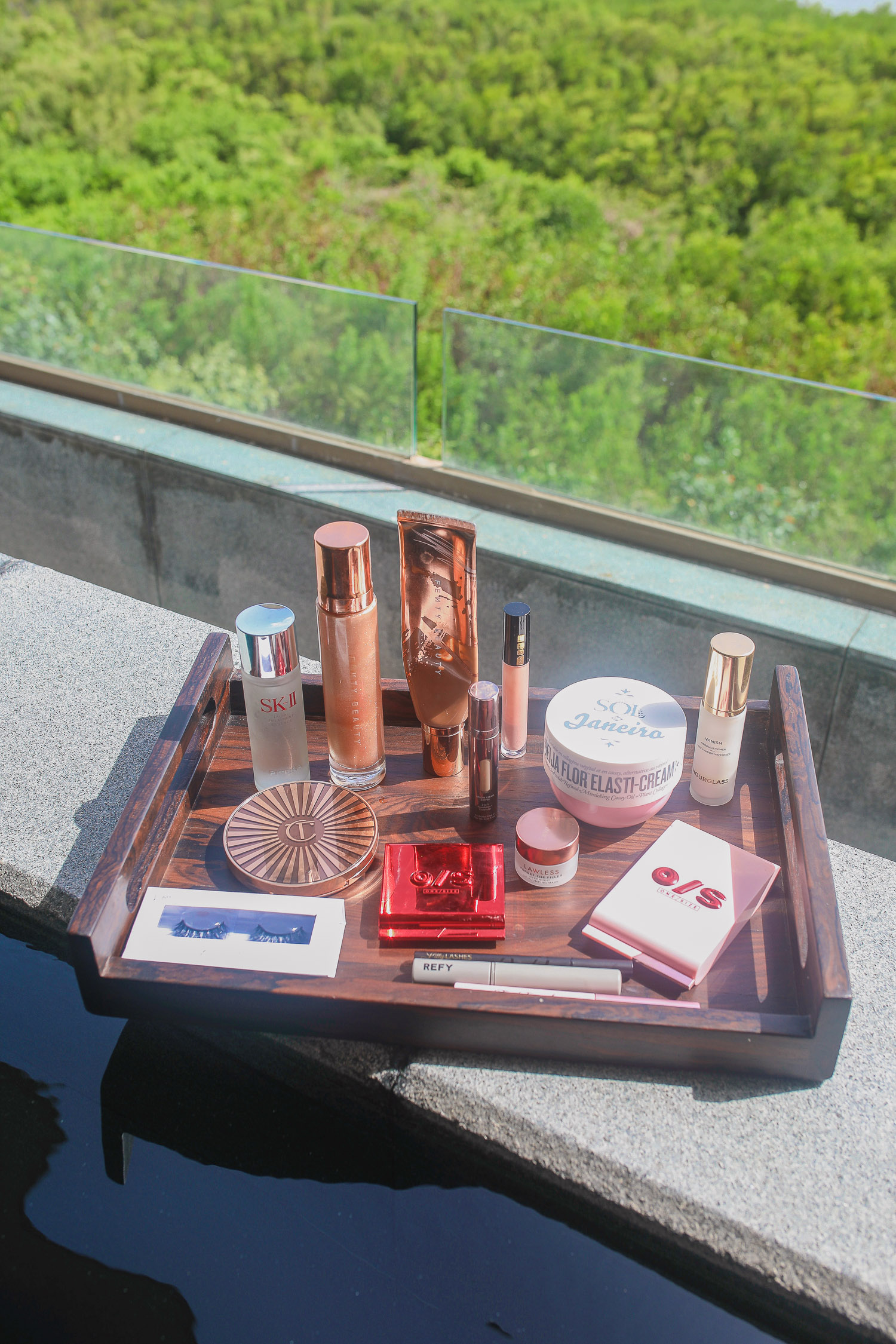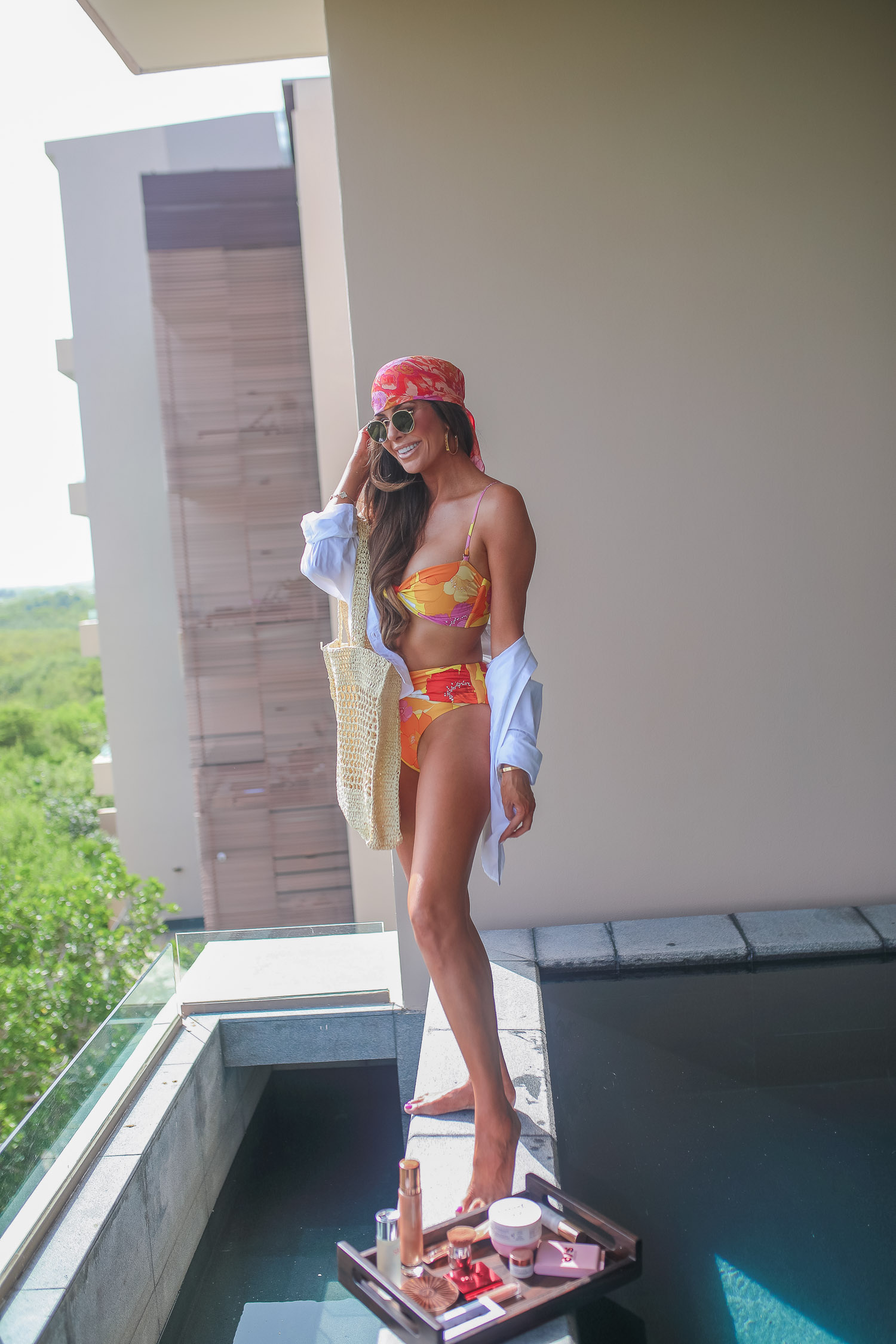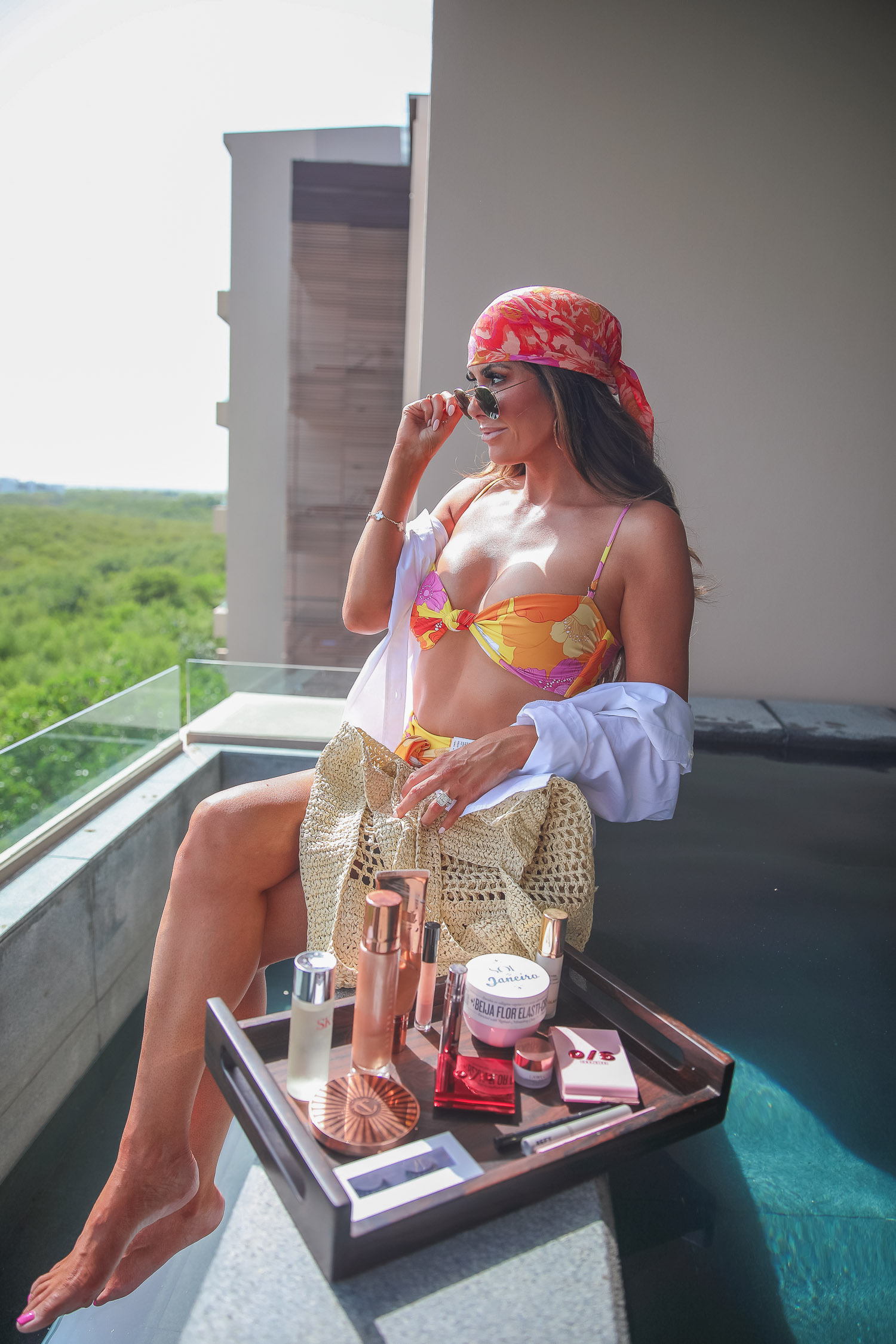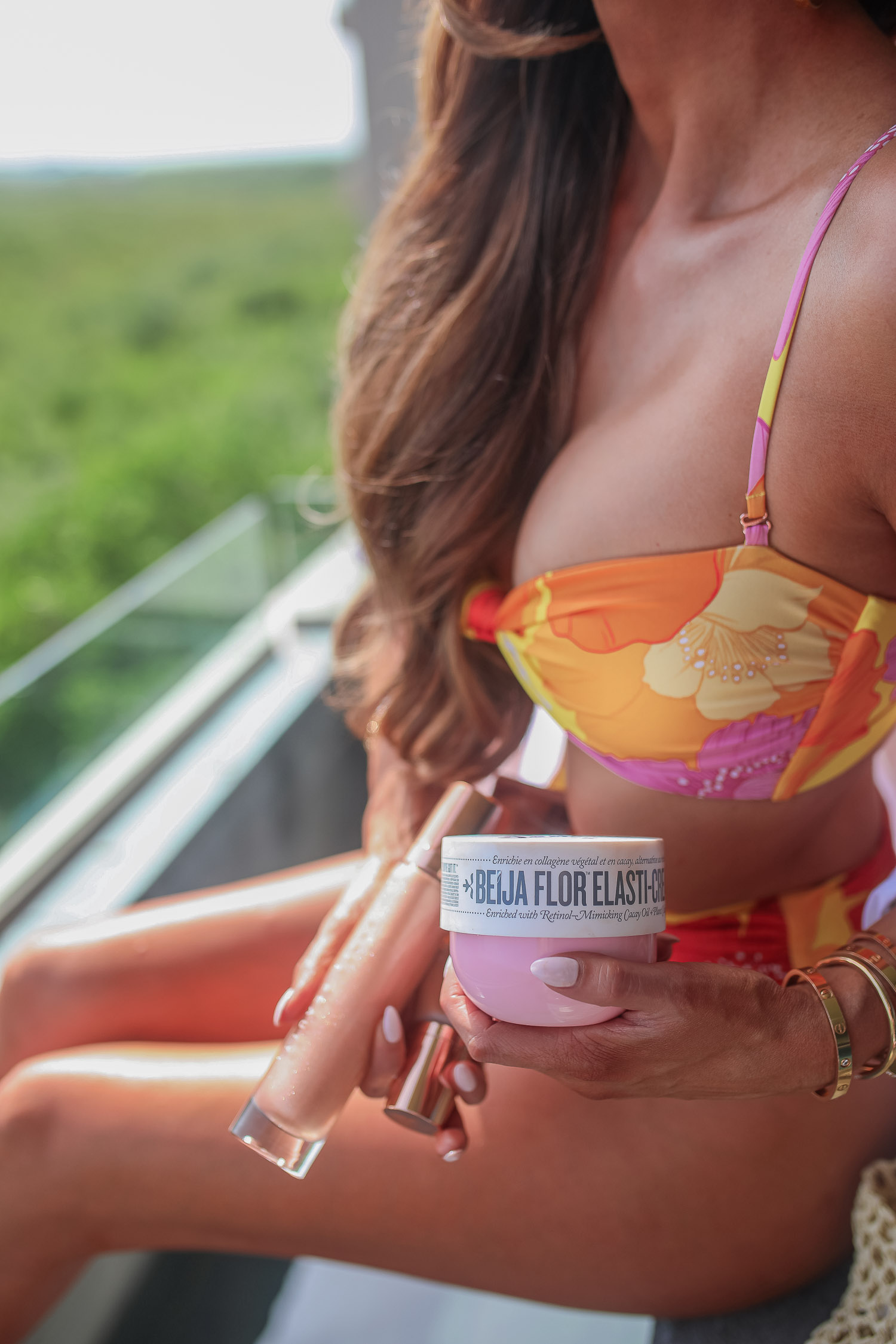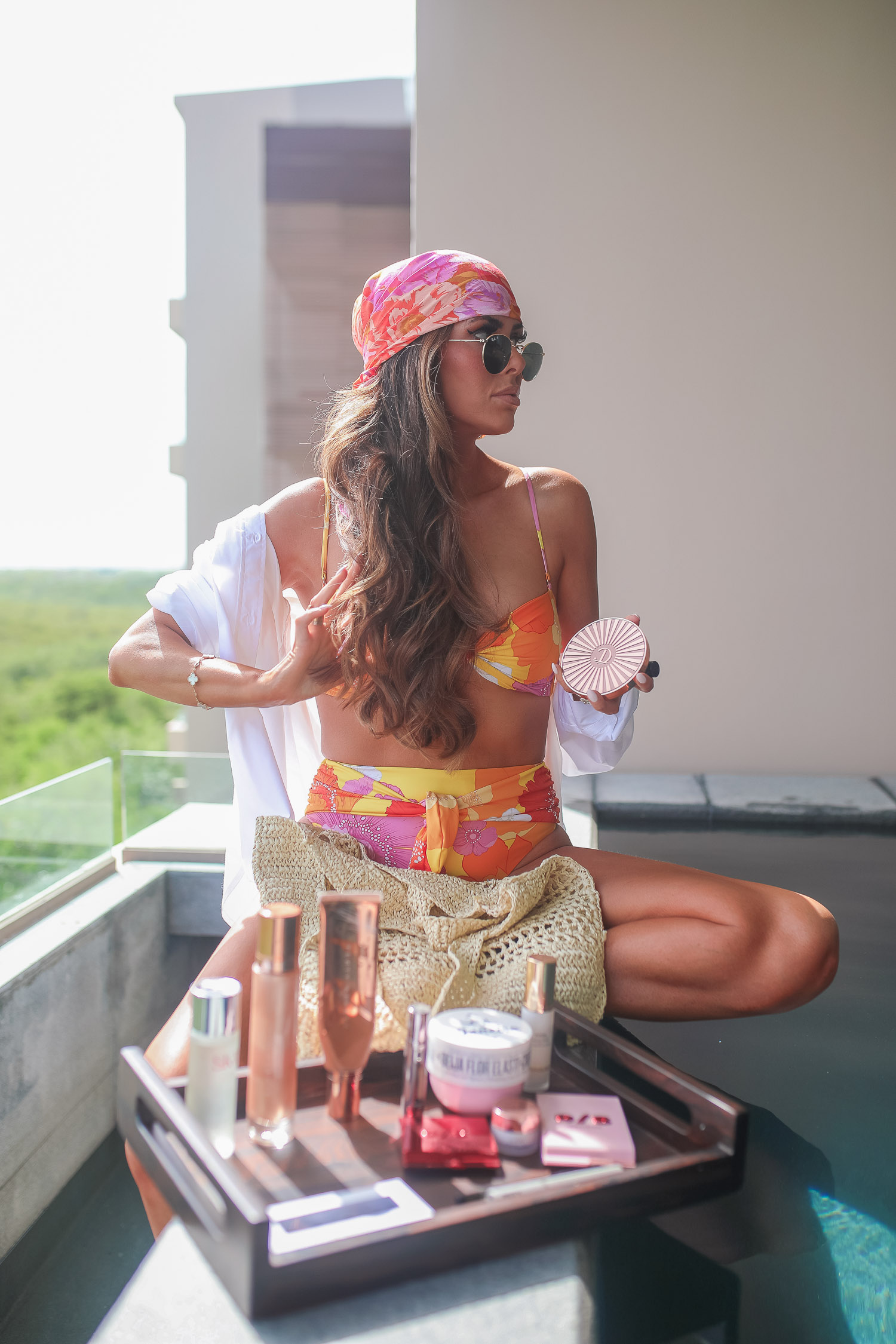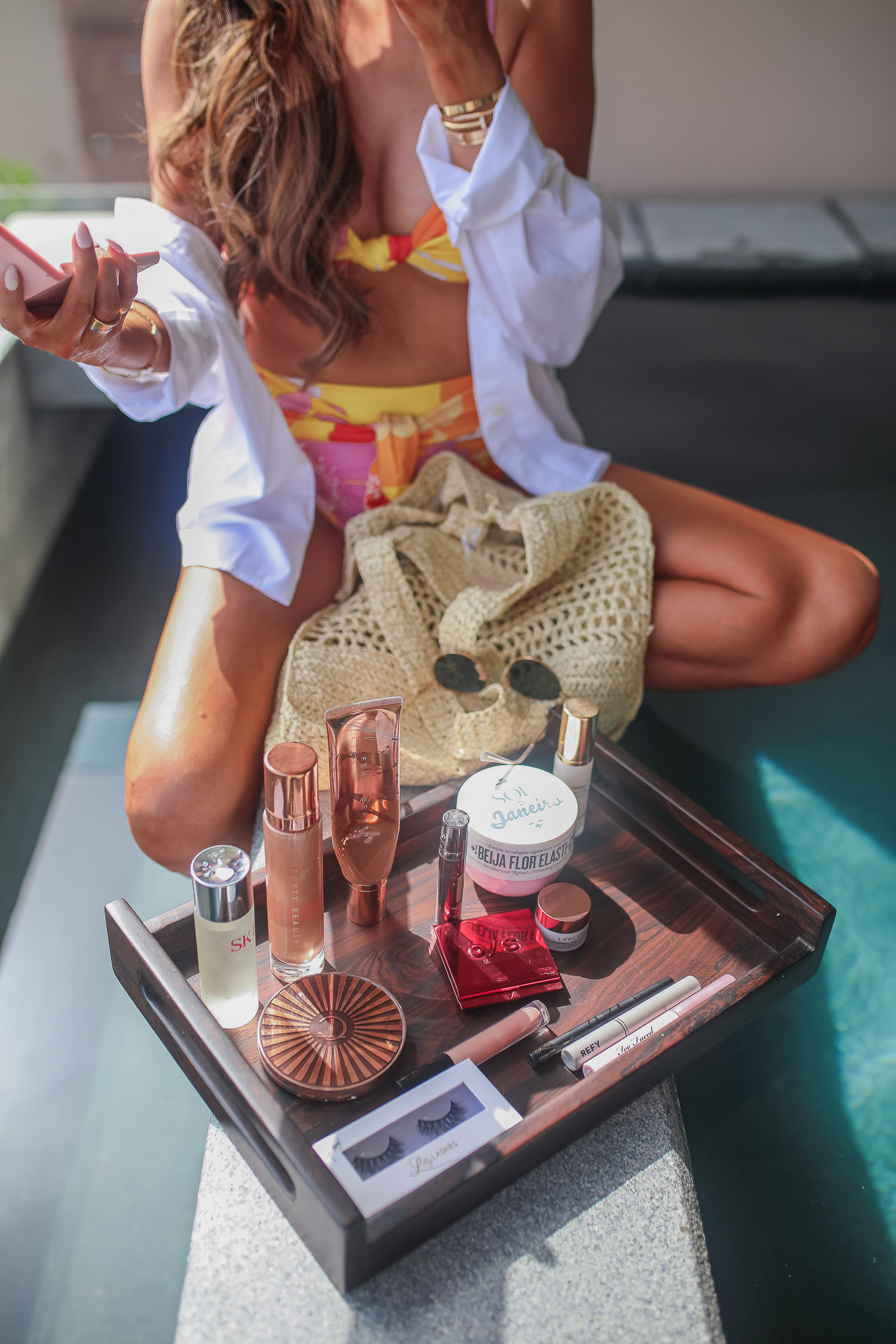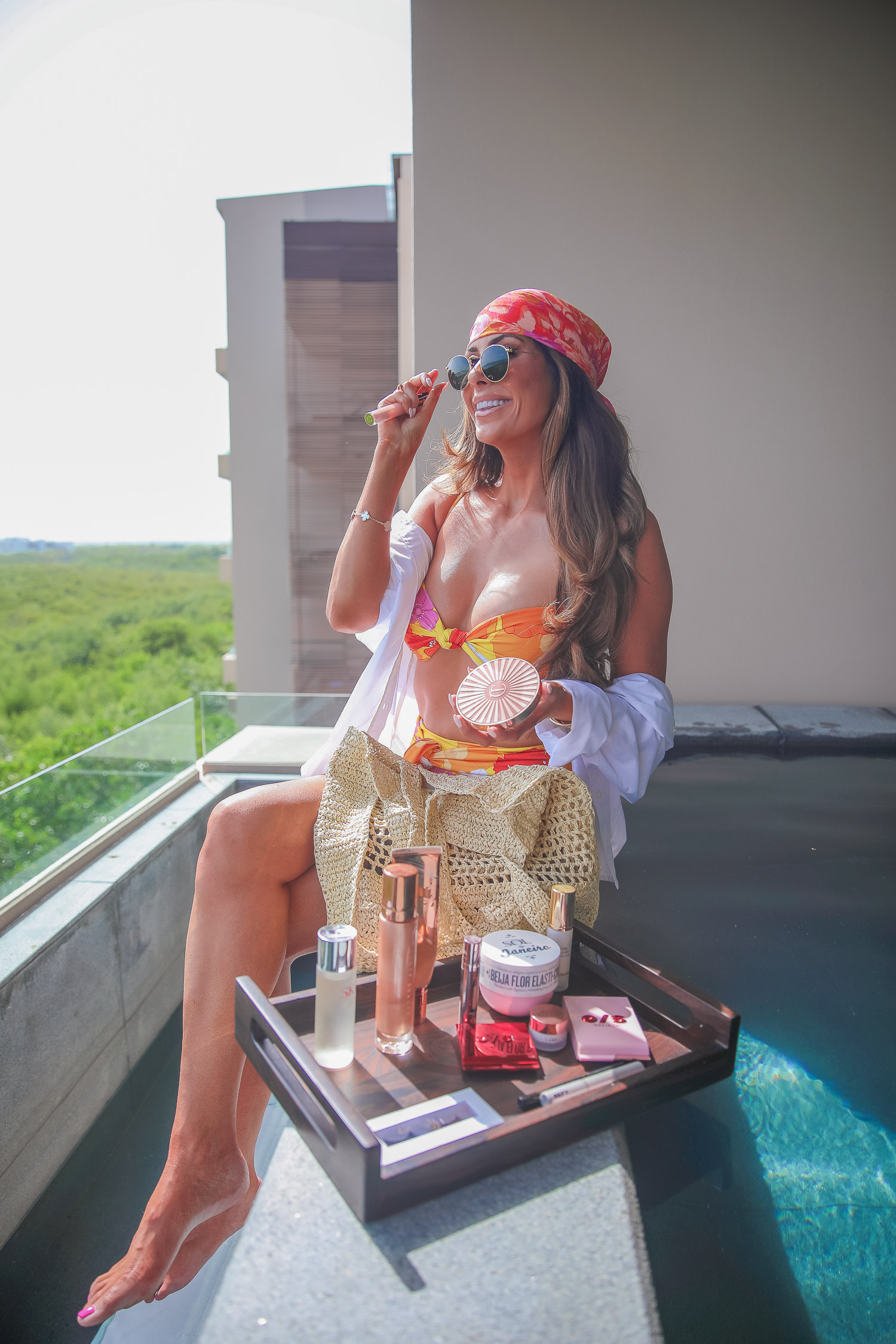 🌴SEPHORA SUMMER MUST-HAVES🐠
Hourglass Vanish Airbrush Primer || I raved about this back in early April when I first got it in Miami and I, of course, still obsessed with this primer. I believe it outperforms my other primer which legit cost over $200 and I had to use it very sparingly. This one is around $50 and honestly may be better. It locks on your makeup – even in the Miami / Cancun heat & humidity which speaks volumes. The kicker for me personally is that it gives a blurred pores effect which is game changing. A lot of primers claim to 'blur pores' but this is the only one that really makes a big difference. I have had friends make comments about my smooth my makeup looks. I have very textured skin with decent sized pores so I really like skin blurring products. Anyway, highly recommend this primer.
Danessa Myricks Beauty Vision Cream Cover Adjustable Foundation & Concealer || [Shade: 'N4.5'] You guys! This stuff is INSANE. The tiniest dot of product covers all of my veins around my cheek area, acne scars, and any bits of melasma!! See my stories to see it in action!
Charlotte Tilbury Beautiful Skin Sun-Kissed Glow Cream Bronzer || [Shade: '2-Medium'] I'm so obsessed with this – it is what I swear by for contour lately and blends out like a dream! I've been using this as a my cream contour the last few weeks because it just feels and wears so well. Its got a great color to it too!
Too Faced Fluff & Hold Laminating Brow Wax || I love the laminated brow look, as you guys probably know already – it makes a huge difference to my brows. I got this as soon as it came out and I've been hooked ever since – it keeps your hairs lifted and tamed which for me 'lifts' my brows a bit since my hair grown down! It has a cool brush on it that is under the cap that helps with combing everything in the right direction.
Lawless Forget The Filler Overnight Lip Plumping Mask || [Shade: 'Sweet Dreams'] This was hard to get ahold of – I think it went viral and everyone had to have it – but I finally got my paws on it and I totally get the hype. It makes your lips feel so good – and I wear it during the day with no makeup too! It smells incredible.
Pat McGrath Labs Lip Lust  || [Shade: 'Love Potion'] I have had this gloss for a few years so I am sure it is expired but I always go back to it! It has glitter in it – that makes it super shiny. You can not see the glitter at all but it is basically just a reflect that makes your lips look extra full. This shade is really good for a nude lip combo.
Sol de Janeiro Beija Flor Elasti-Cream with Collagen and Squalane || Okay, if you love the smell of Baraccat 540 – this lotion and body spray smell just like it but at a fraction of the cost. NO JOKE. It is amazing!! Also, this is power packed with good ingredients like the squalane for extra hydration + collagen + the retinol-like  ingredient that helps to keep your skin exfoliated and fresh!
ONE/SIZE Cheek Clapper 3D Blush Trio Palette || [Shade: 'Phat A'] I recently got this after hearing SO many YouTubers rave about it and I totally get the hype! It has a cream blush, a very pigmented powder blush, AND a glitter topper that is beautiful! I kind of layer all three and it wears so well / long term.
ONE/SIZE Turn Up The Base Versatile Powder Foundation || [Shade: 'Light 1'] I have heard so many people rave about this and I was told that it never gets returned so I caved and got it – and I love it! Its just a powder foundation but it is so nice for a touch up in the heat! It has a blurring effect too. When we would go to dinner in Cancun in the humidity and heat – I always kept this in my purse for a touch up when I was sweaty and dabbing at my face. It helped to my makeup in place.
SK-II Facial Treatment Essence || I've been a long time fan of this Essence – for probably 5-6 years. I alternate my essences and I recently got back on the SK-II essence and it makes a huge difference in my hydration levels. I know a lot of people sleep on this step but it is something to look into if your skin is dry or needs a boost of some kind!
Fenty Beauty Poutsicle Hydrating Lip Stain || [Shade: 'Mai Type']
REFY Lip Sculpt Lip Liner and Setter || [Shade: 'Taupe']
Lilly Lashes Power Liner || [Shade: 'Black']
Lilly Lashes Lite Faux Mink Lashes || [Style: 'Mykonos Lite']
Fenty Beauty Body Lava Body Luminizer || Currently on sale and works so amazing as a body 'highlighter'! Gives a glow and makes your collar bones pop which I personally love during the summer months!
Fenty Beauty Body Sauce || [Shade: 'Agave Spice']

If you like  these type of posts, you can read my other recent posts HERE, HERE, and HERE!
Thanks to Sephora for sponsoring today's post.