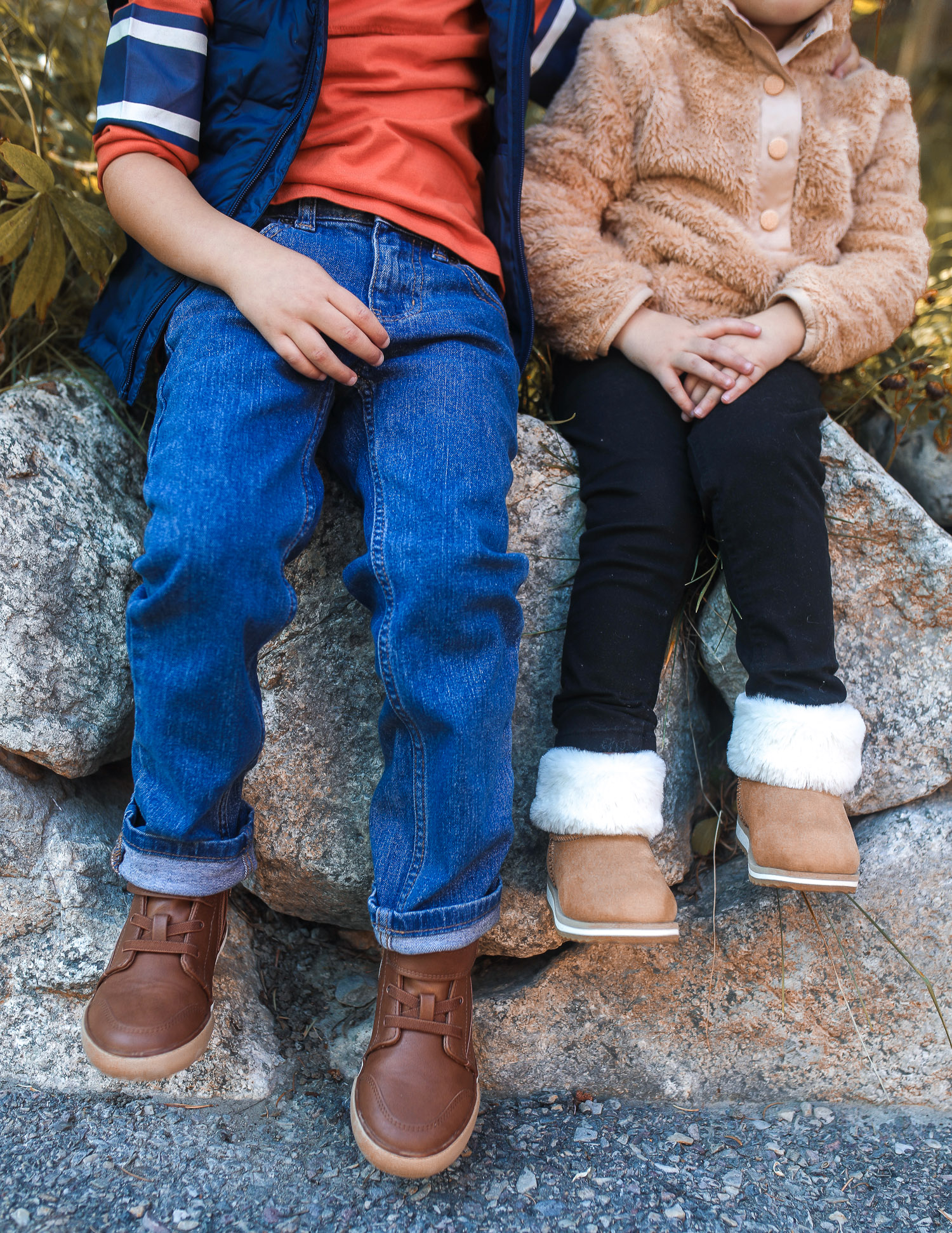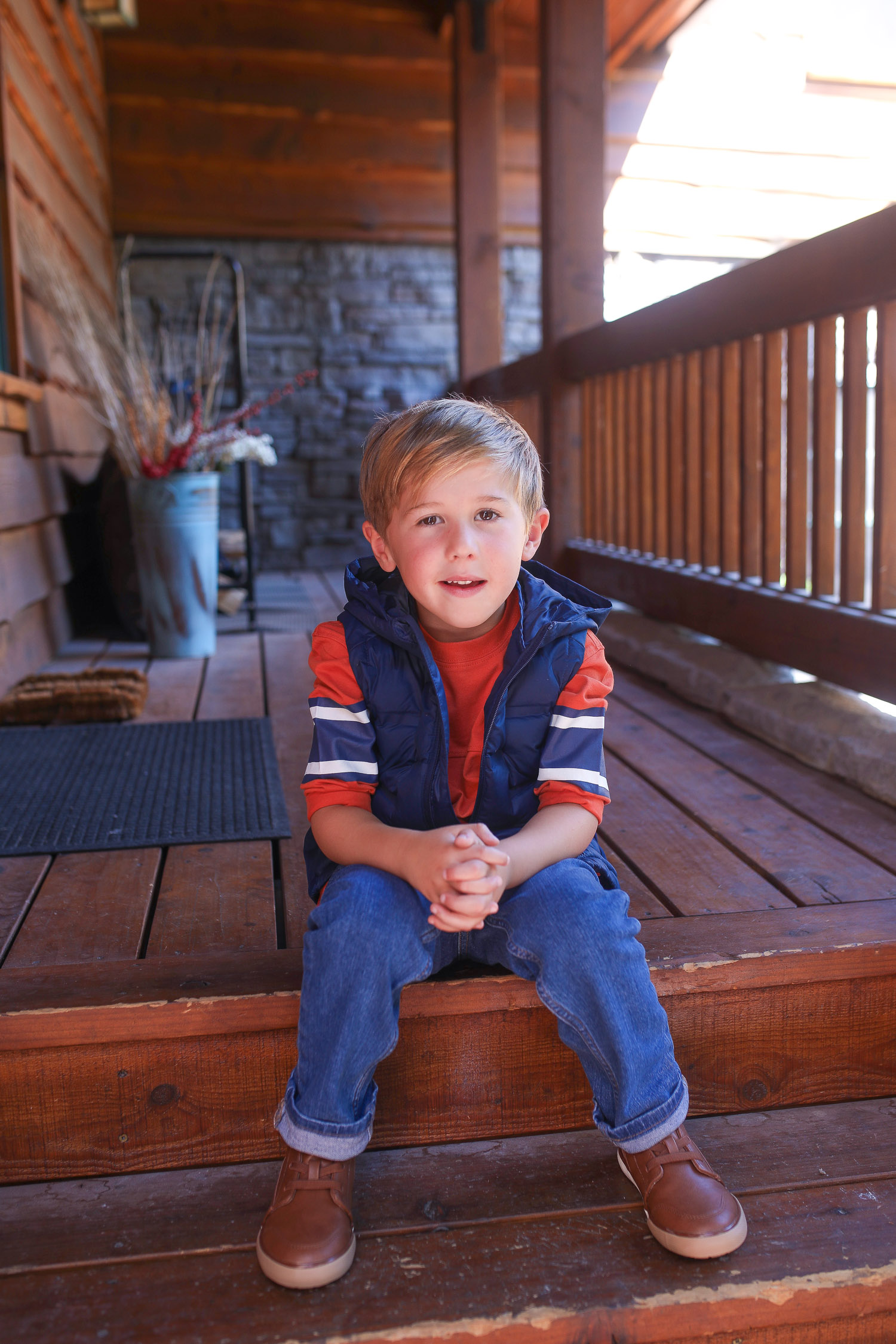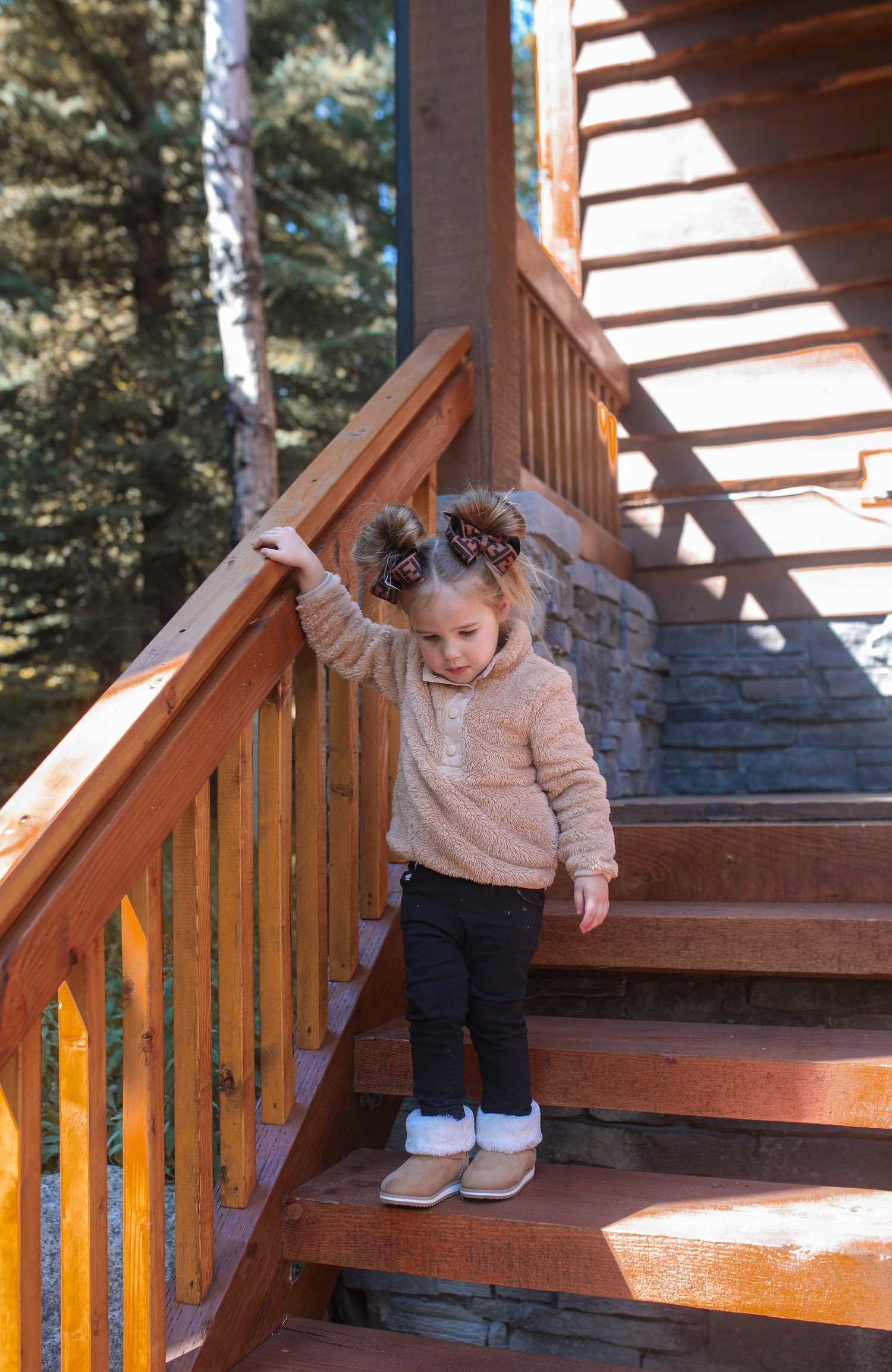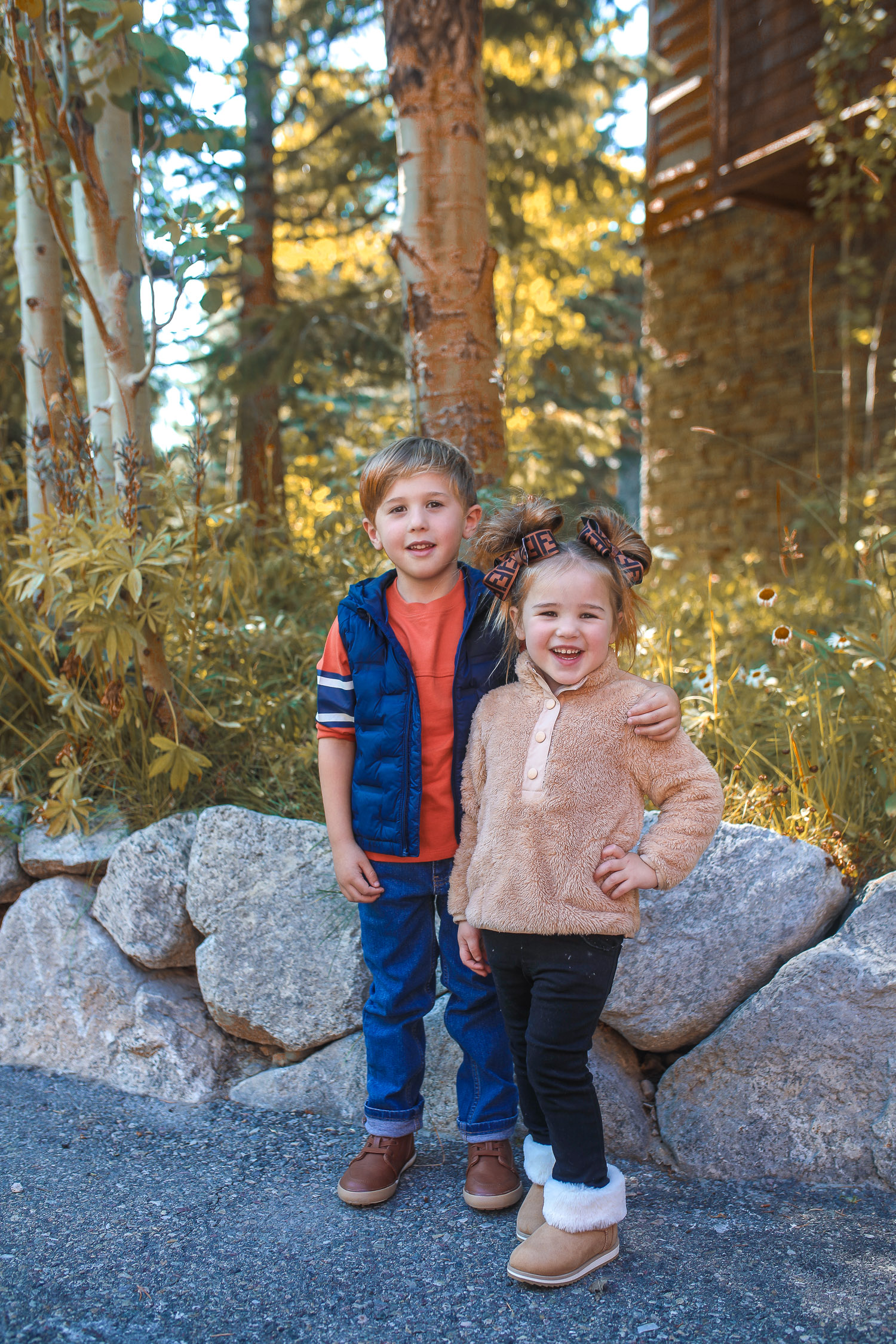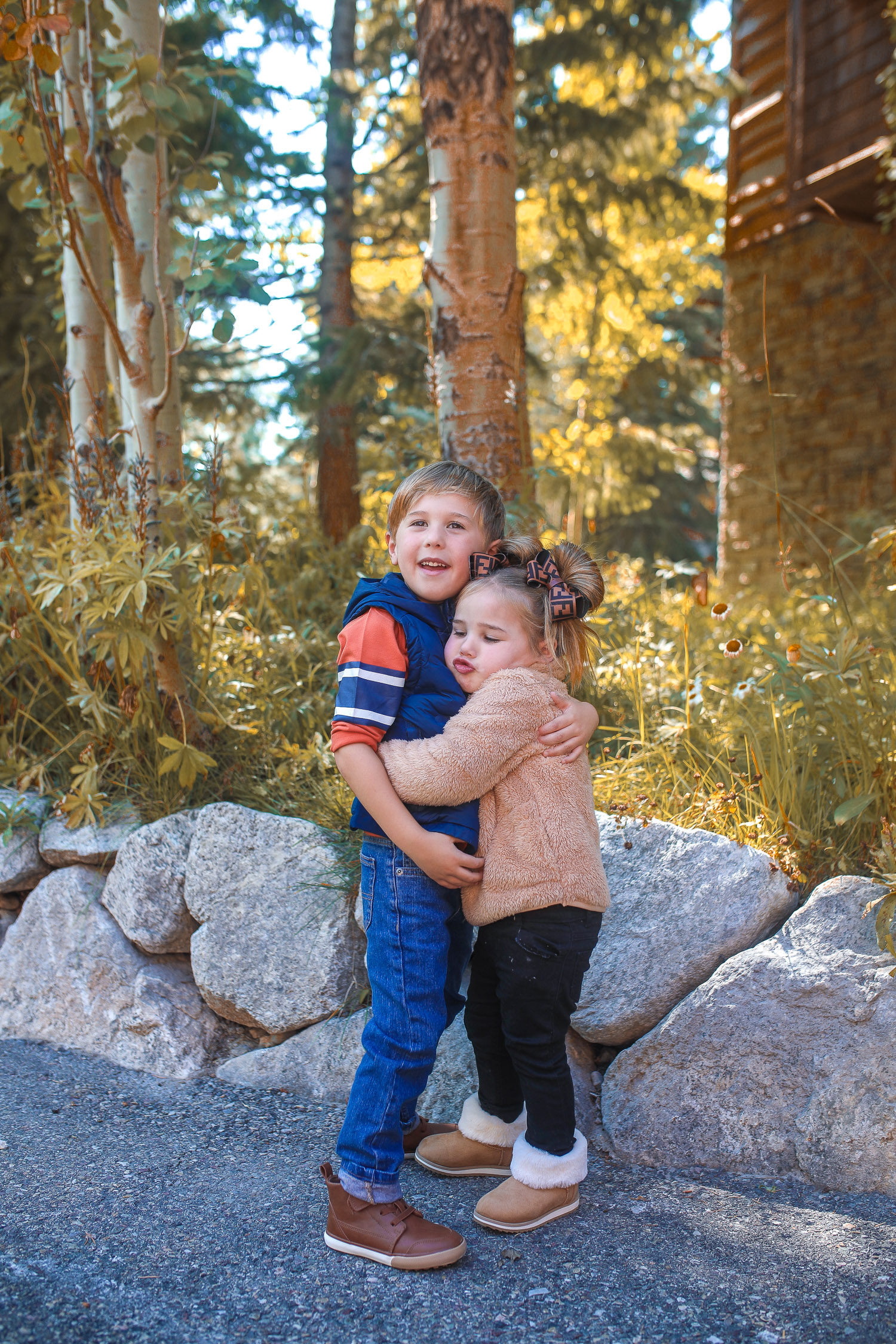 OUTFIT DETAILS
ON SOPHIA:  JACKET: Wonder Nation | JEANS: Garanimals [pack of 3 for $18]| BOOTS: Wonder Nation | BOWS: similar style HERE
ON LUKE: VEST: Wonder Nation | SHIRT: Free Assembly [pack of 3 for $30] | JEANS: Wonder Nation | SNEAKERS: Wonder Nation

Umm, how darling are these little outfits from WALMART!!! Sophia's boots and pullover are both amazing dupes for higher end brands and Luke's little boots are a higher end dupe, too! He is SO proud of that a vest actually. In fact, Sophia was upset that she did not have one – and Luke was not letting her borrow it. They love each other and are very, very close but on occasion they will totally get into it over something… like a boys vest! LOL. The morning in Jackson Hole were so incredibly nice – chilly and so crisp! Their little outfits were perfect for the AM but by 11ish it totally warmed up!
I have had a lot of luck finding cute kids outfits on Walmart this summer and this fall as well – so if you are on the hunt for kids clothes that don't break the bank – definitely check Walmart!

Thanks to Walmart for sponsoring today's post.