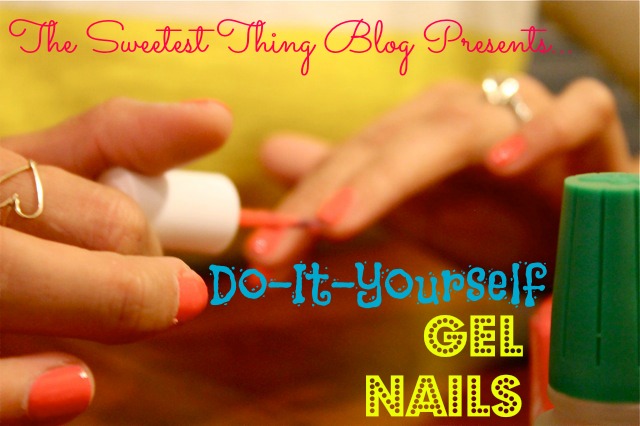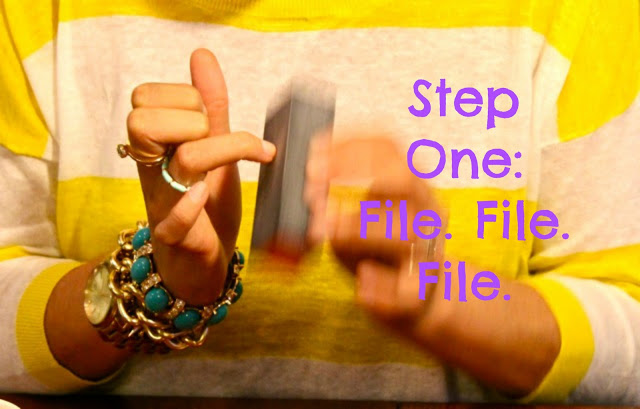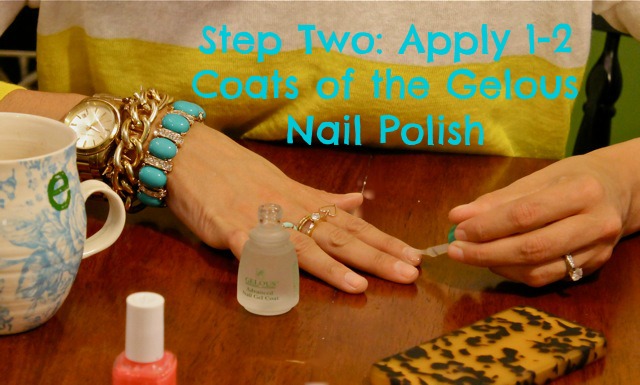 One of my most popular blog posts is the DIY Gel Nail / At-Home Gel Nail How-To from last summer. I've gotten several e-mails with questions and such so I am going to dedicate an entire post to some of these questions. Read the original post here.
-This Gelous Advanced Nail Gel Polish is from Sally's Beauty Supply. It is under $6.
-It does not require a special light.
-This is not exactly like Shellac/Axxiom/Gelish, but it does the following: makes polish look thicker, last longer, provides great shine, all while not chipping.
-Use Acetone to remove it. It is not a challengeto remove.
-Depending on how much time you have, layering the polishes is not totally necessary. For instance, if I am in a hurry, I use the Gelous as a base coat & a top coat. It looks like the average nail polish job, yet lasts quite some time. If I really want my nails to shine & have the real 'gelish' appearance I will do the layering tactic.
(Like a sandwich – Gel + Polish + Gel + Polish +Gel!)
I used graphics because I feel like the key to this method is a.) smoothing the nail down with a file & b.) letting each coat dry.
**
On a completely different topic, I am loving my new INPINK jewels! They will be on repeat all summer, I know. The ring I was wearing is a stackable, which is fantastic because I can we it stacked or mix & match with my other dainty rings!
A little treat to my sweet readers,
INPINK is giving you all a super generous discount for the next few weeks… use code SWEETEST30 to receive 30% off of your purchase!