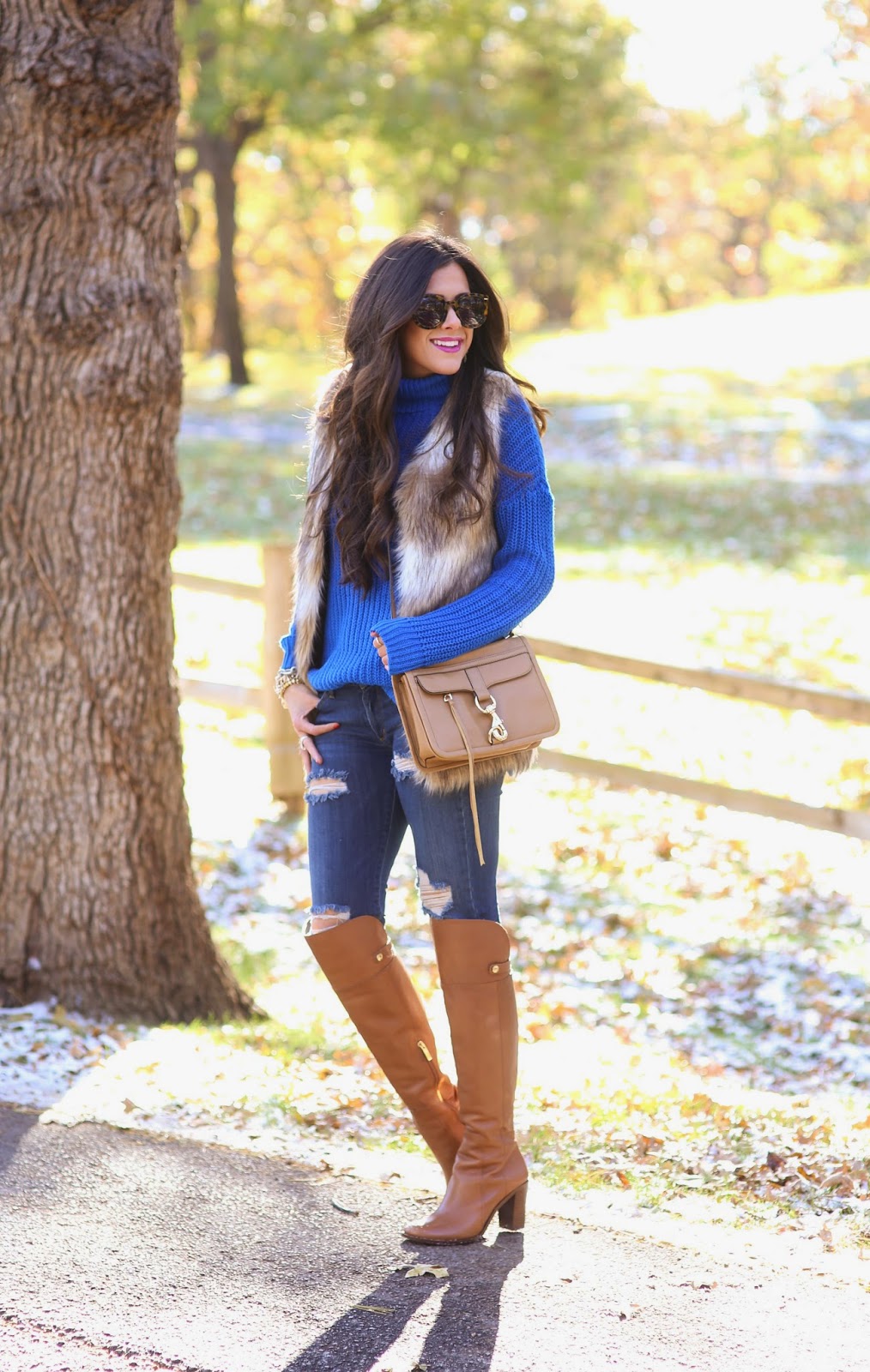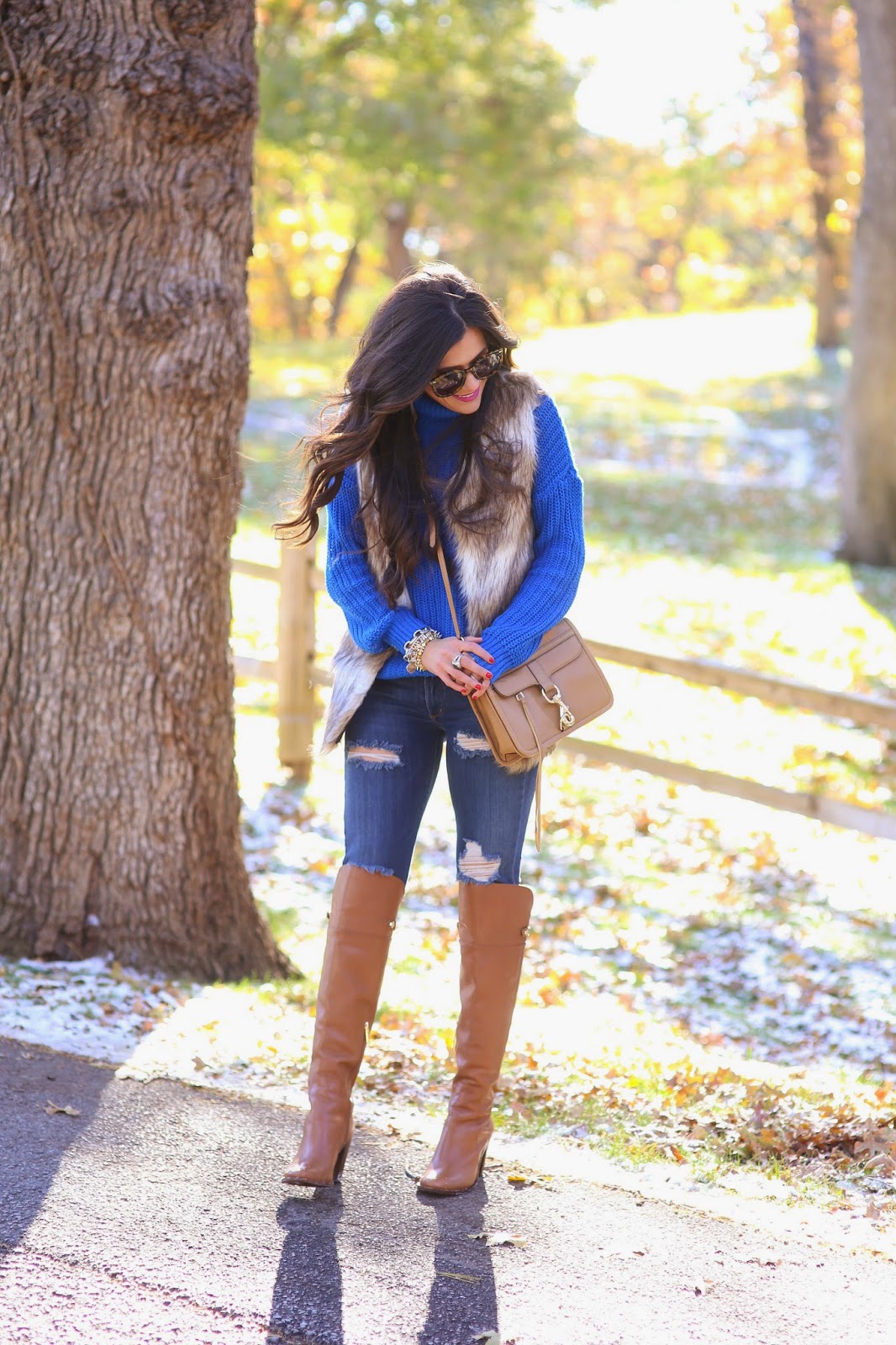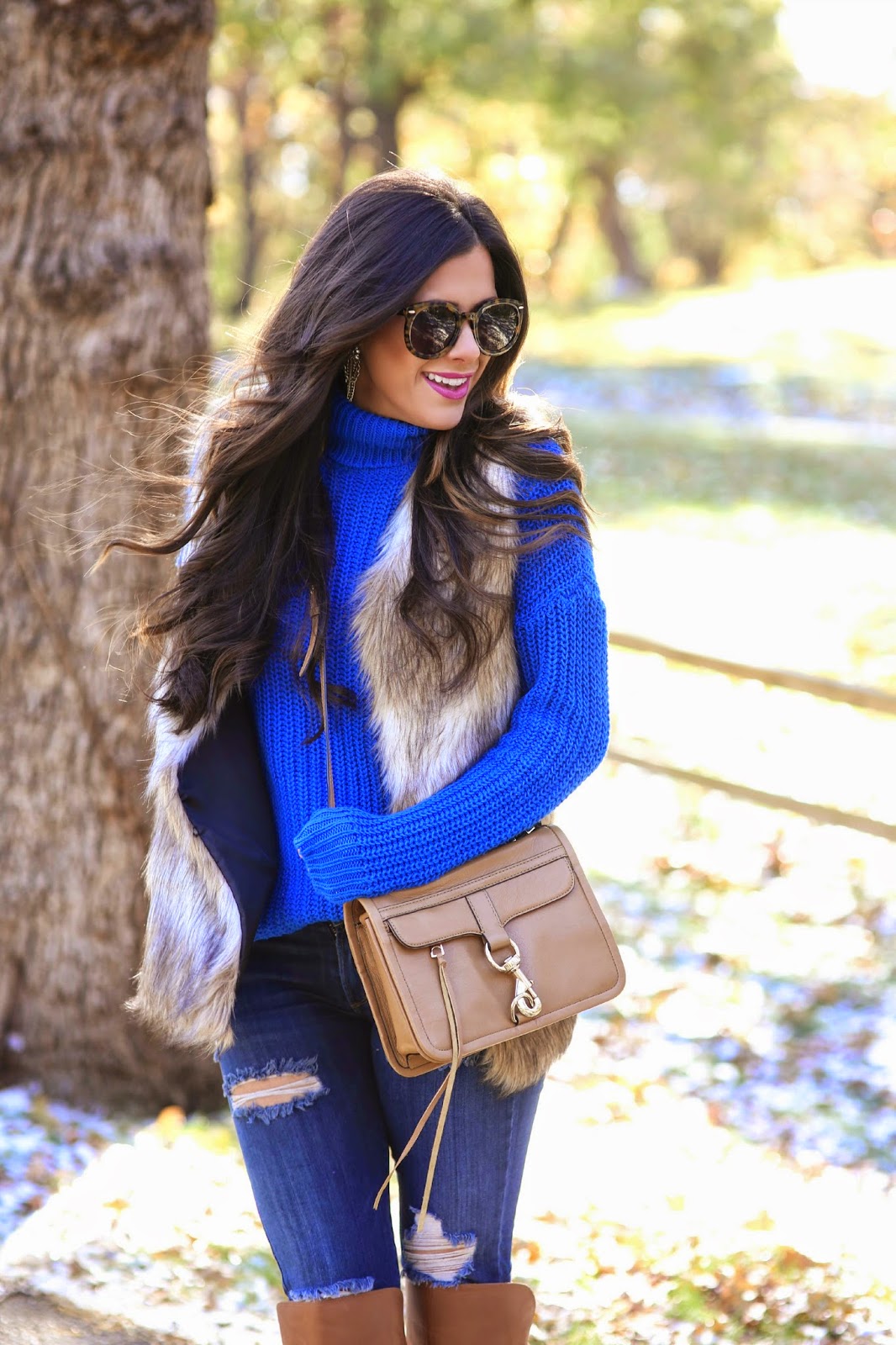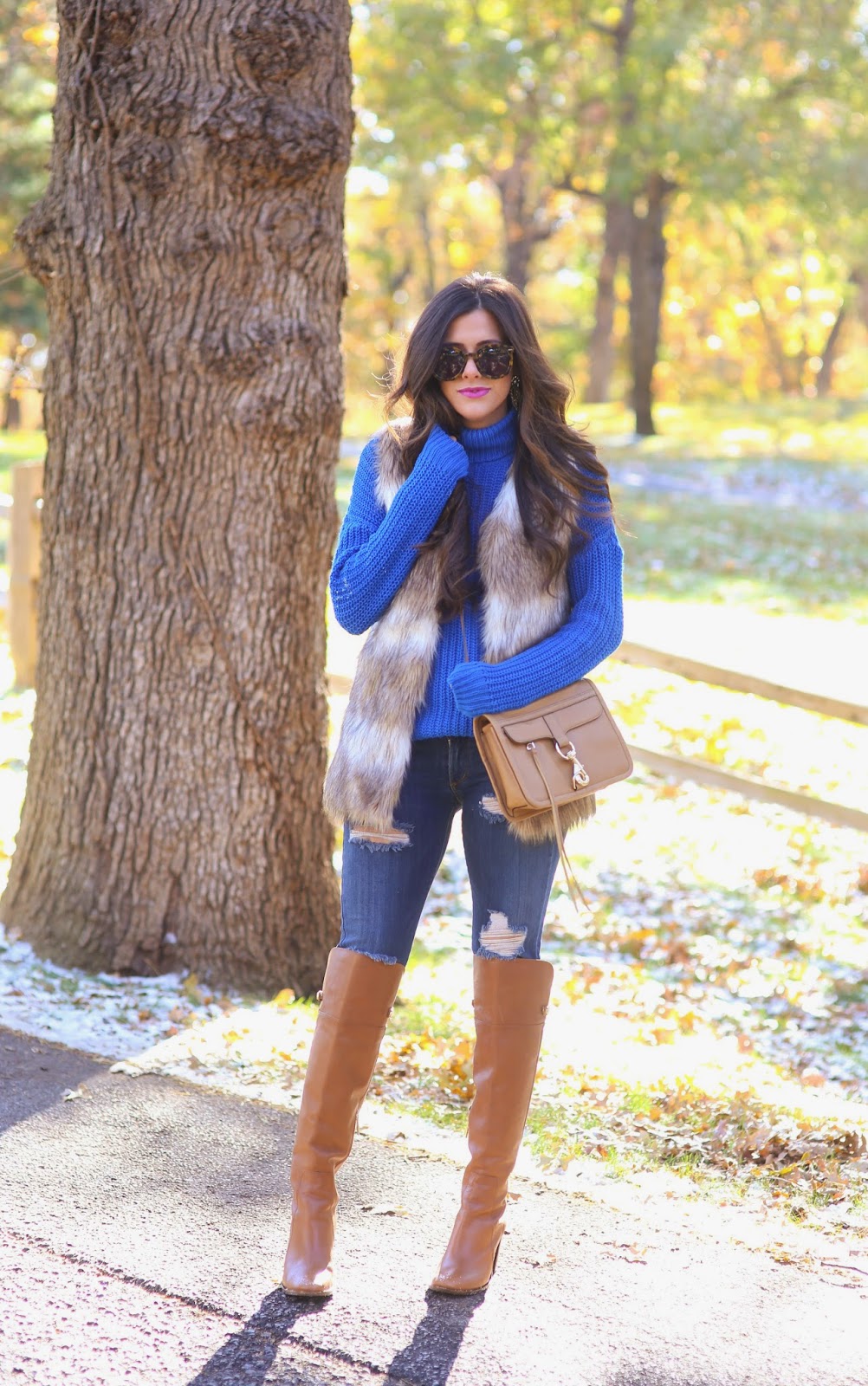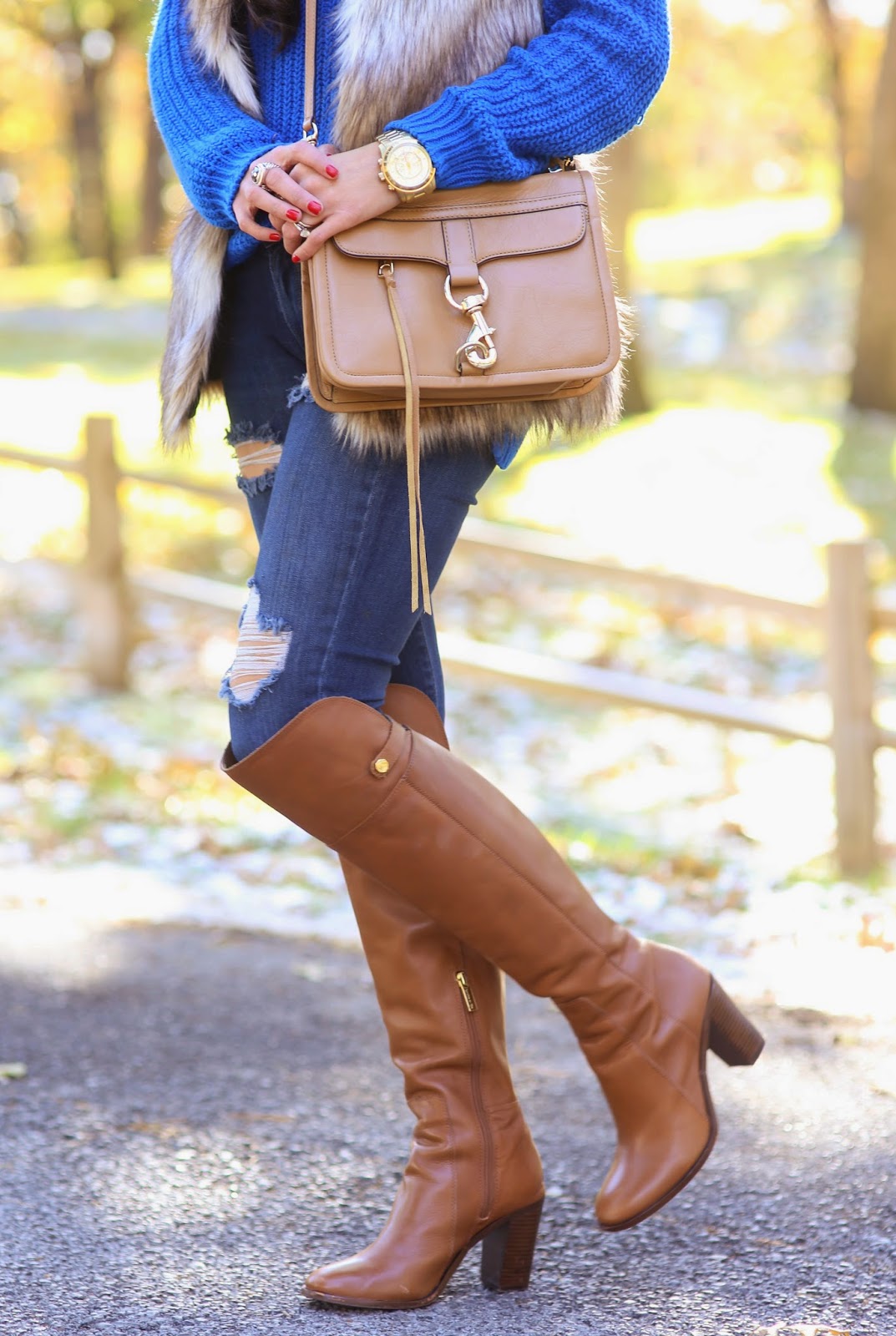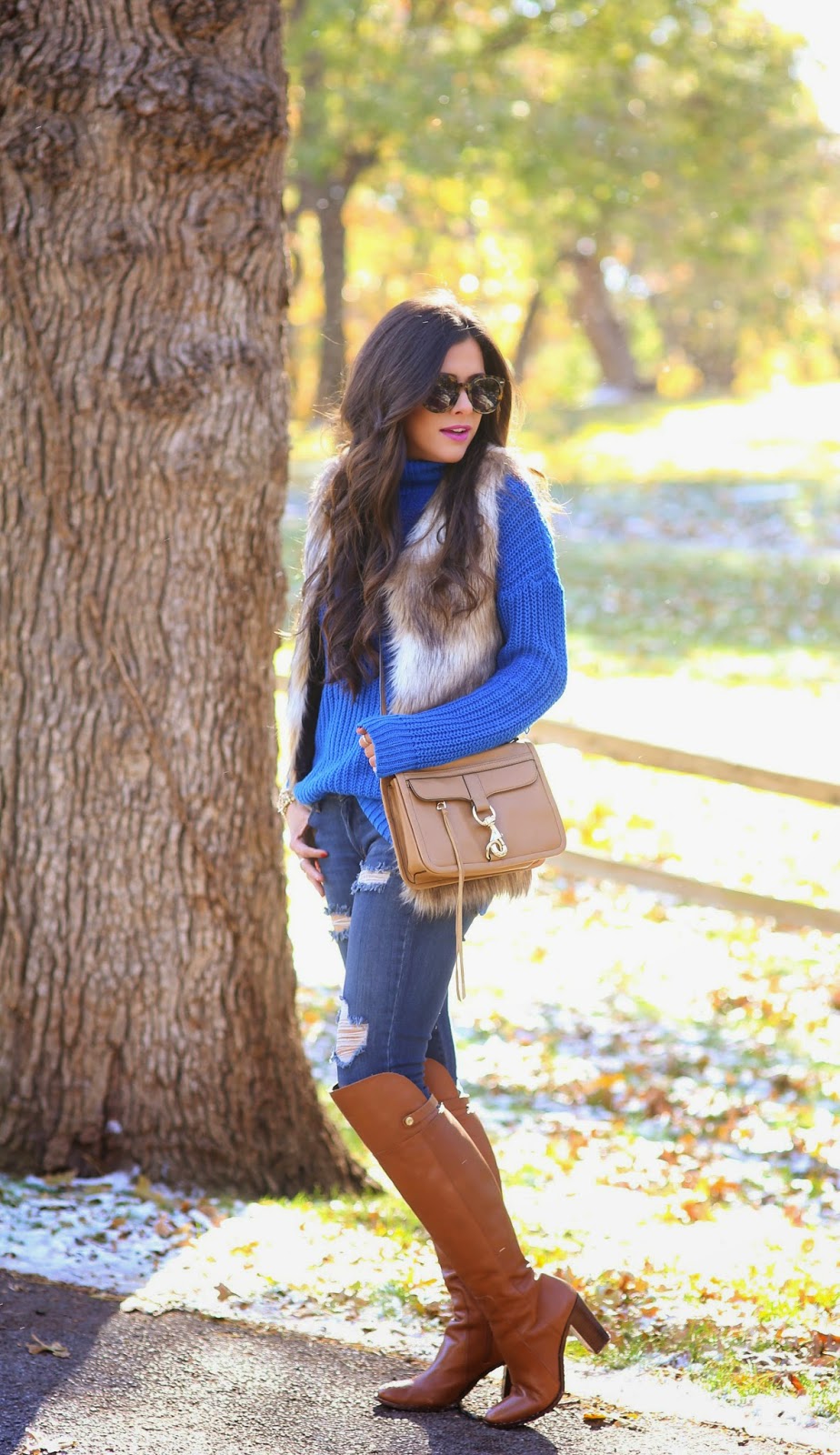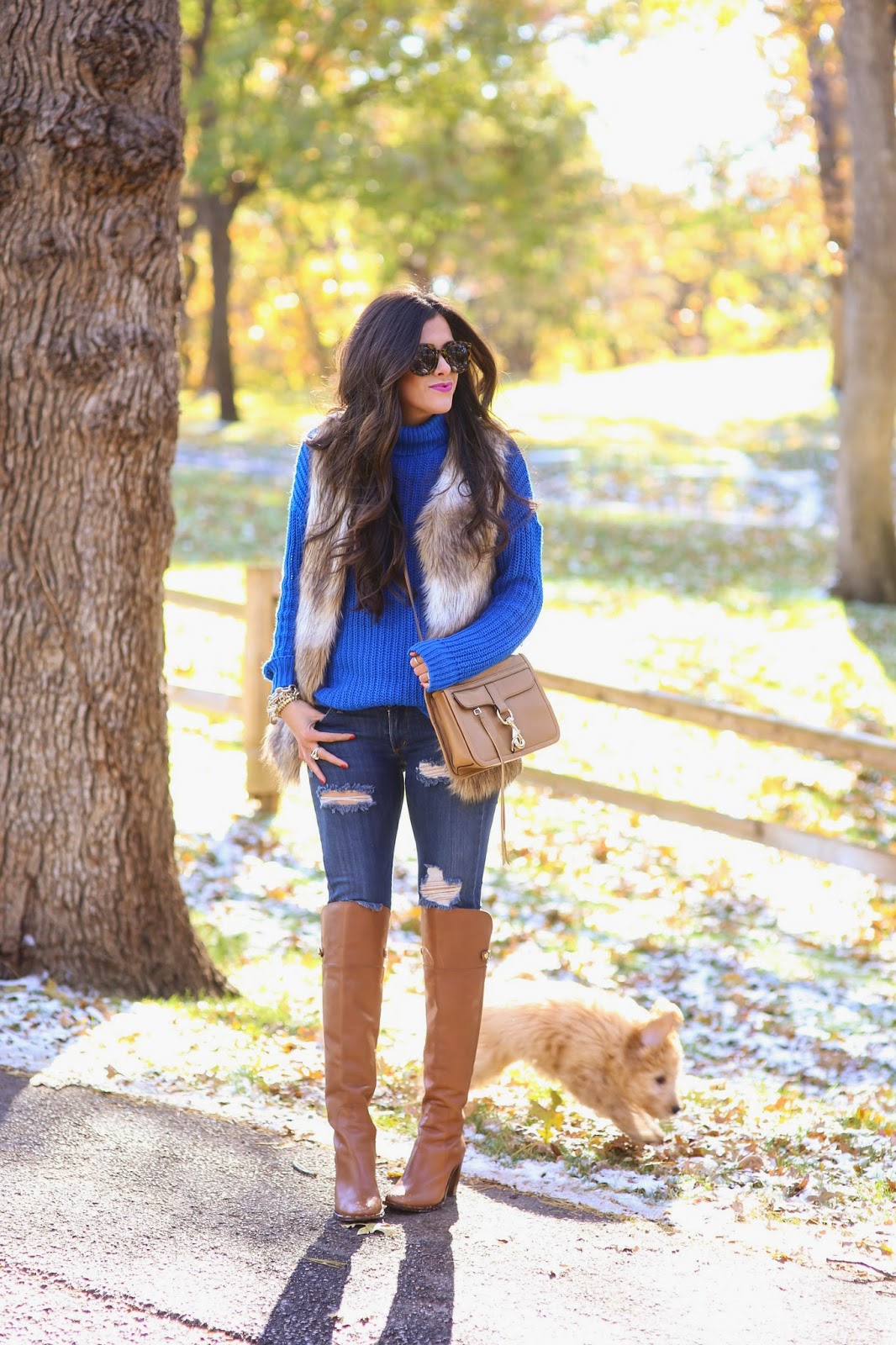 Did you see Fitz in the background of that last photo? He had me cracking up – one second he was digging a hole the next second he was running in circles around me as fast as he could go – like he had just had an energy drink (or an iced coffee ;)).
It's easy to stuck wearing darker colors when the temps drop – its so hard not to really. I am a sucker for bright, bold colors so I have been keeping my eyes out for wintry warm pieces that are vibrant & fun. This turtleneck (only $22!) for the bill exactly – I love this shade of blue! Also, if you are still on the hunt for the perfect OTK boot – these Louise Et Cie that I am always wearing (oops) are hands down the best.
Hope you all are having a great week. Thank you so much for reading!