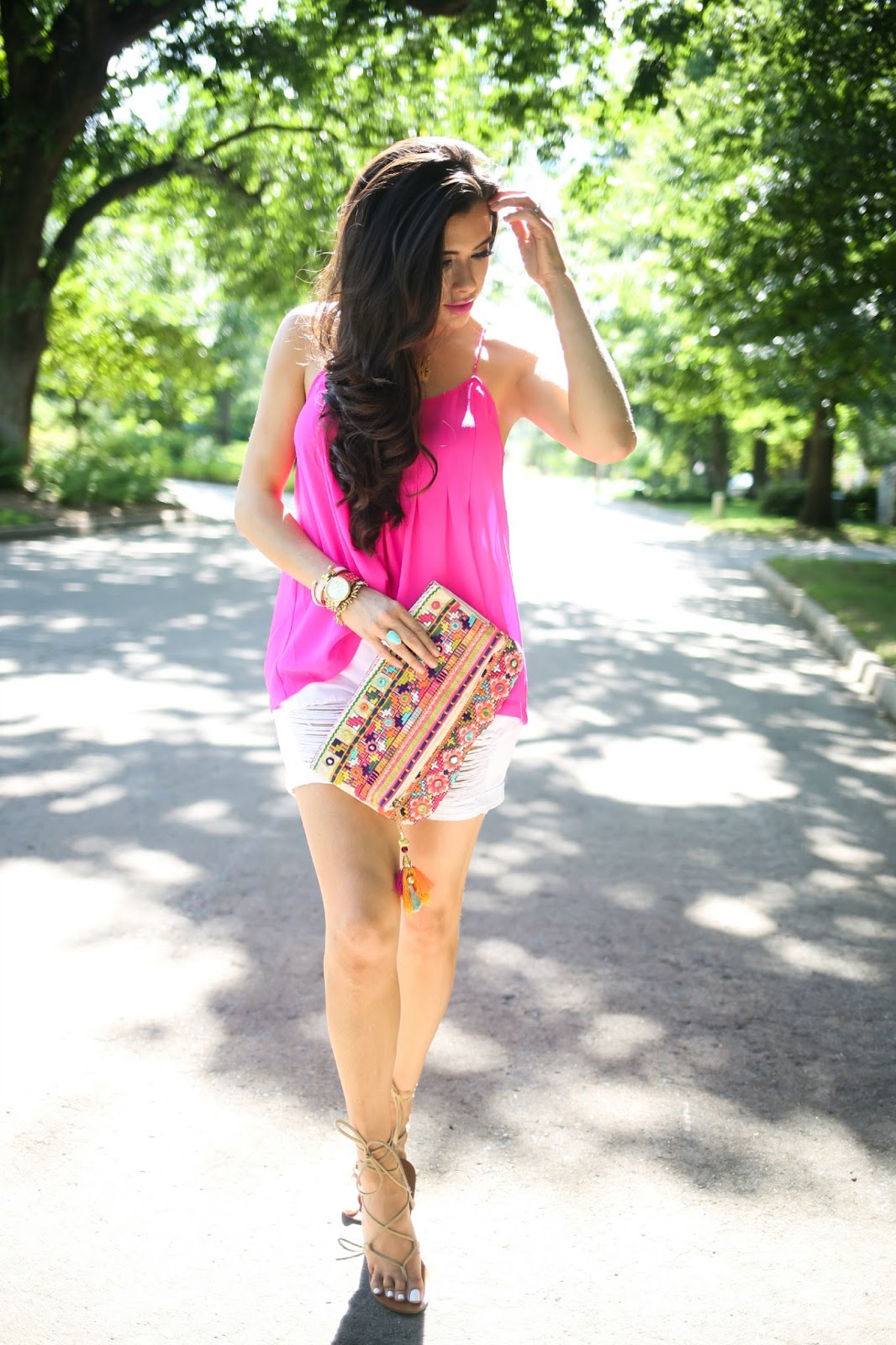 This tank top has been getting ton of wearing lately – because it is my favorite color & its been perfect for the Tulsa heat. Yesterday, John and I spent the day together running errands and every time we walked into a store I had someone ask where it was from! Size wise, mine is a medium and I wish I had gotten a small – so I will say it is true to size since I usually buy a small in tops! Oh and my white boyfriend shorts are a favorite – boyfriend shorts are the comfiest thing ever for summer!
Tonight John and I are headed to a cookout / get together for the new intern/residents. I can't believe it has a been a year since we moved to Tulsa & started residency! Everyone warned me that residency was going to be so terrible, especially intern year, and to my surprise it wasn't so bad. Sure, there have been some rough months/times, but I can't say it has been as bad as everyone says. I think getting Fitz made a huge difference, living with family 2 hours away, & my busy schedule have really helped make it bearable. As for John, he loves what he is doing and is so passionate about caring for others that his long hours don't seem as long to him as they do to me, so for him it hasn't been so bad either. (That, or he just isn't a complainer, I wish I could be more like him!) I think the bad part for him is working a 14 hour day and then shooting these photos, lol! He's a gem, I really don't know how I got him.
Anyway, I hope you have a great weekend and try to stay cool!