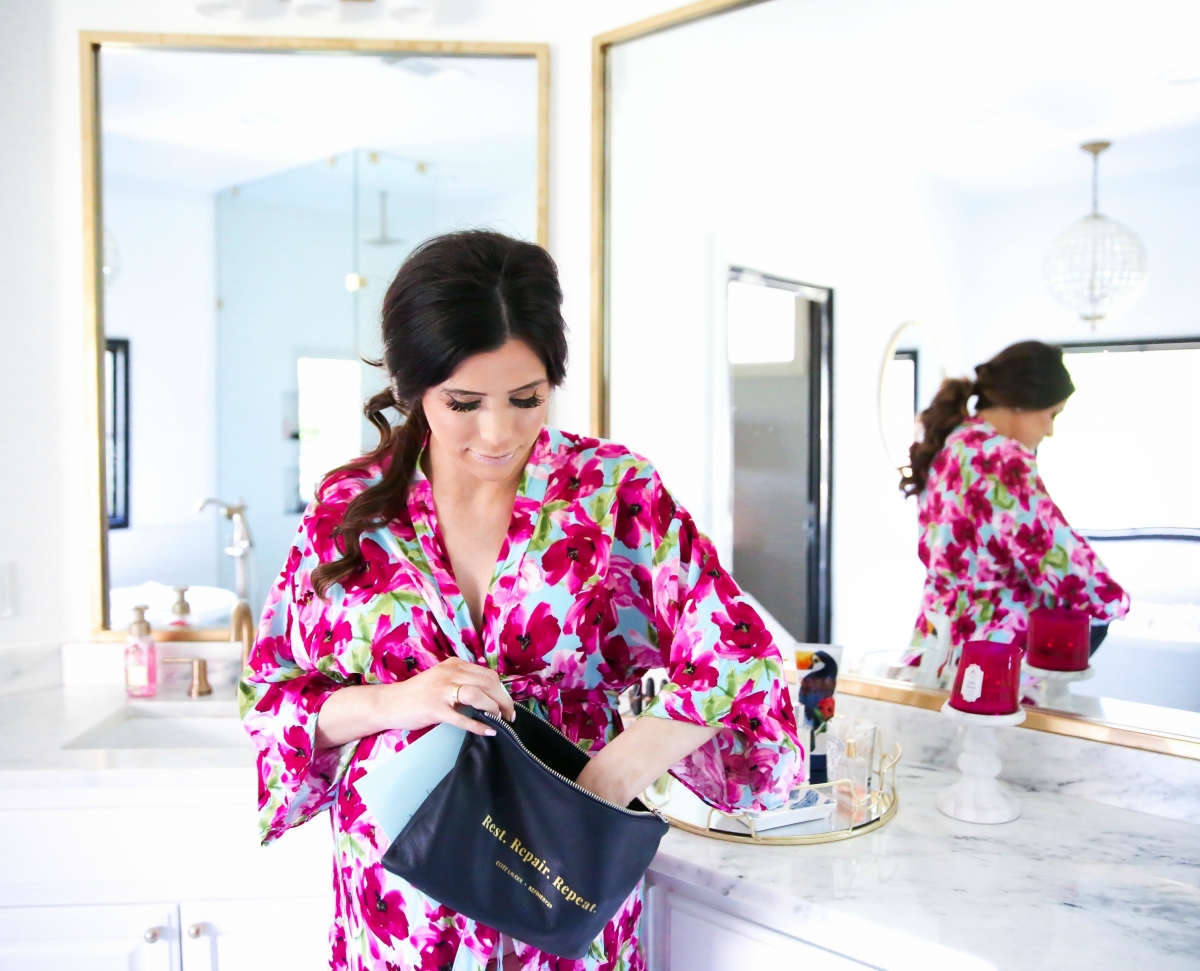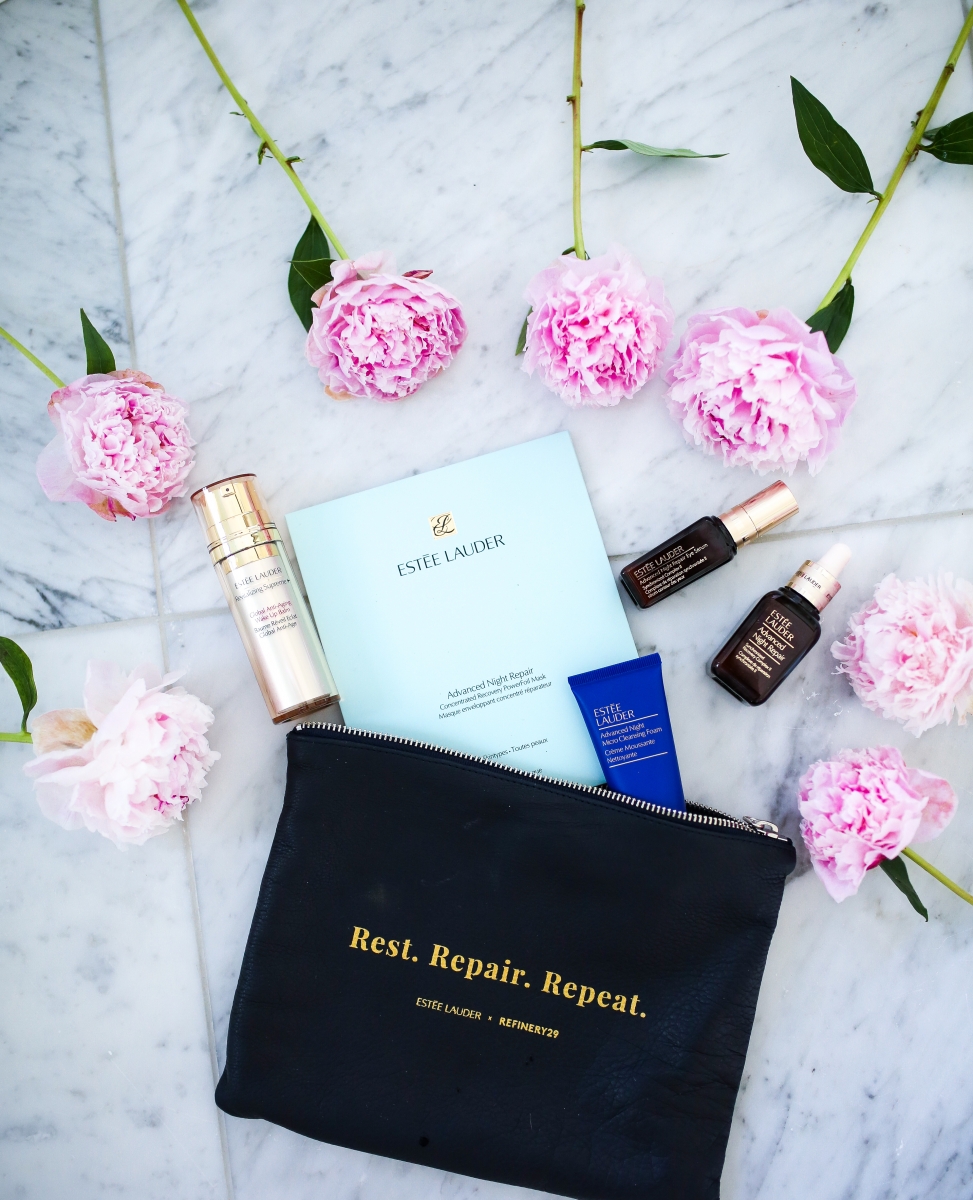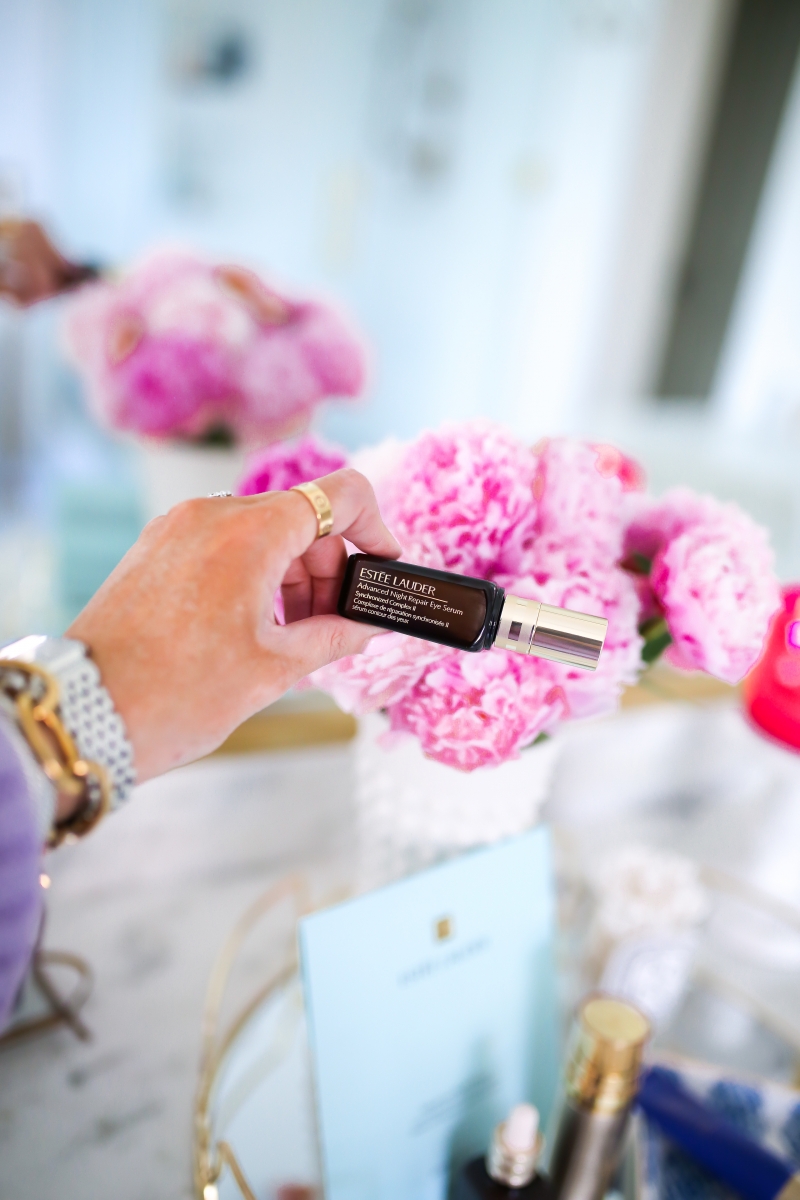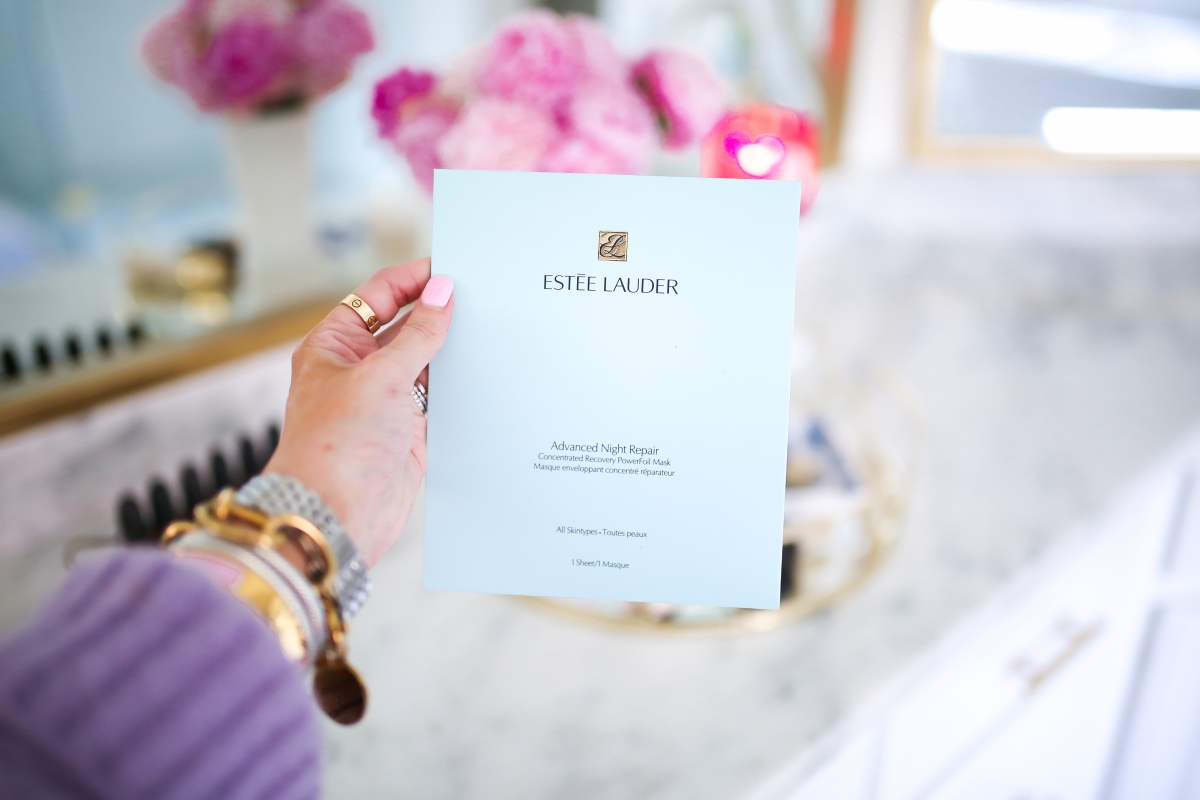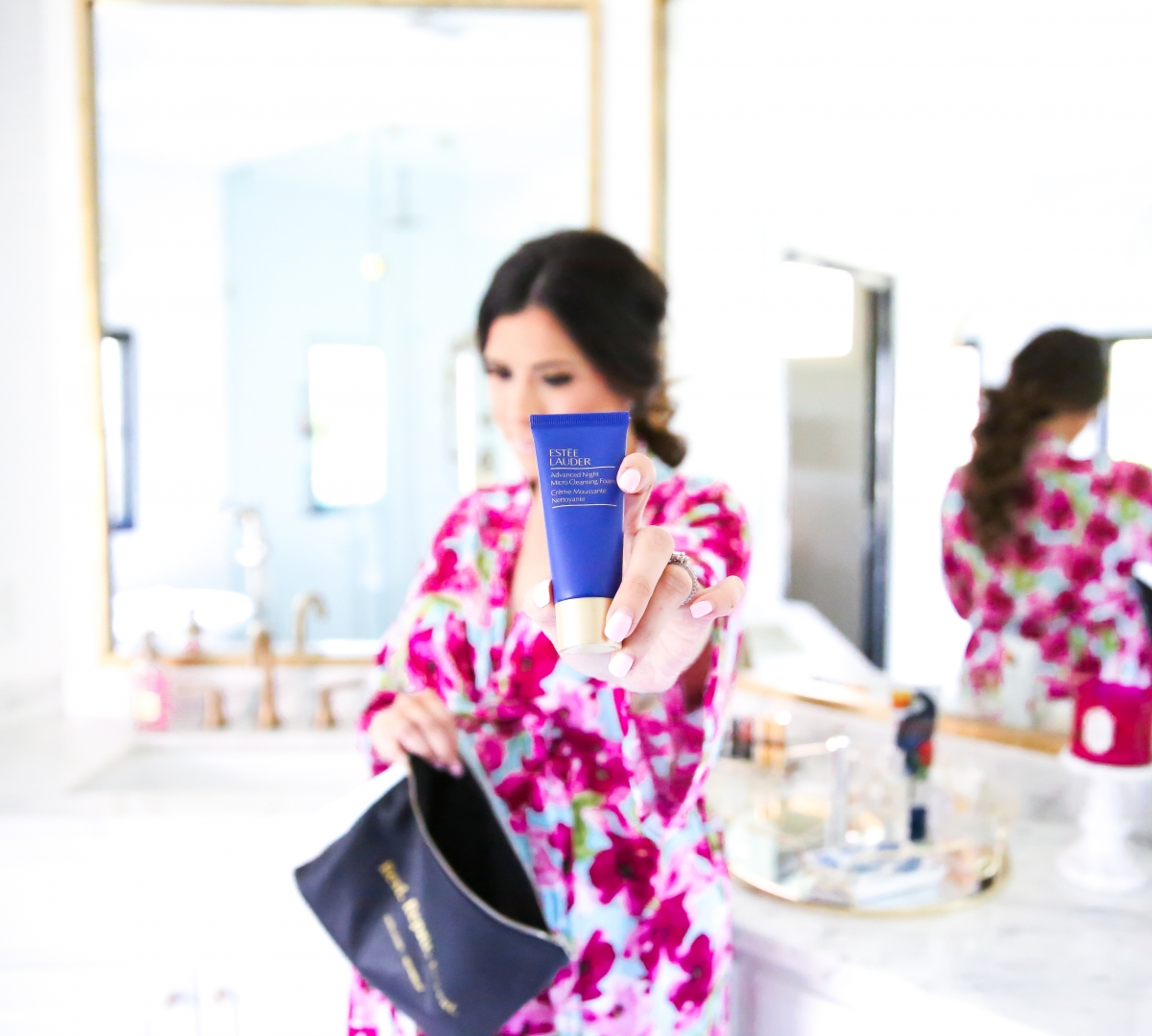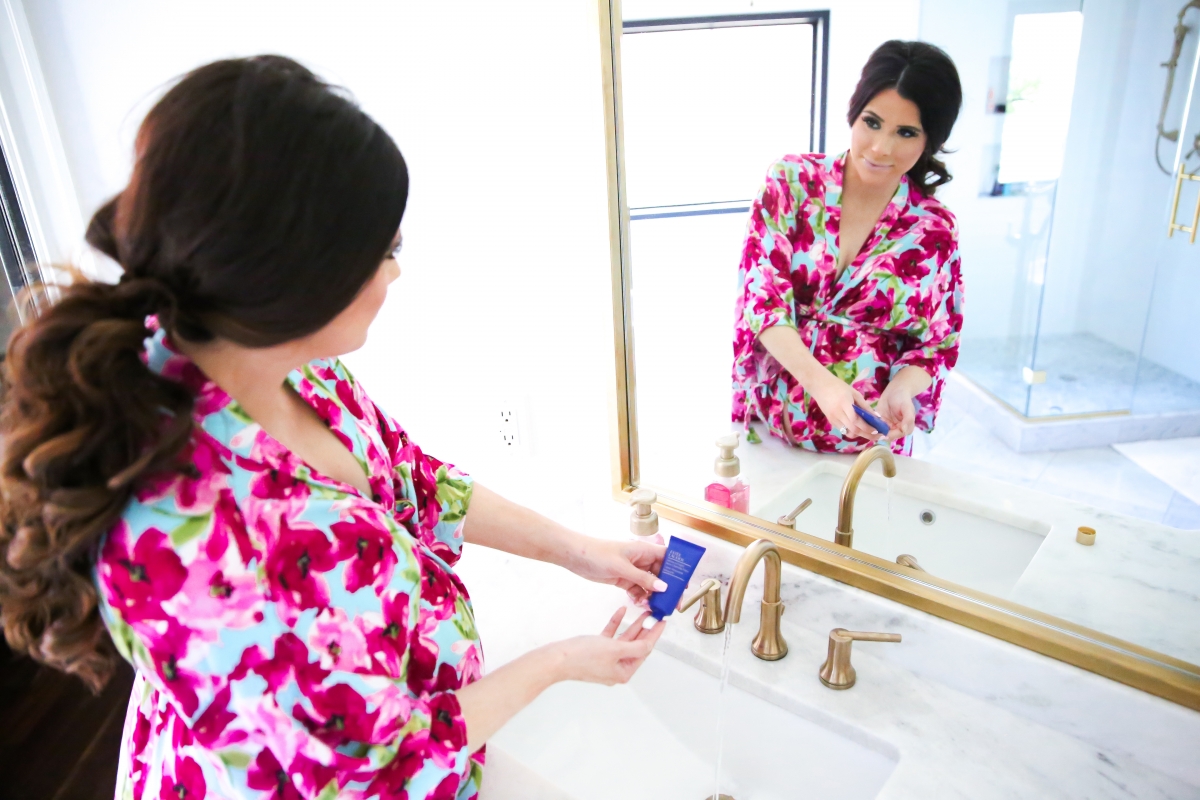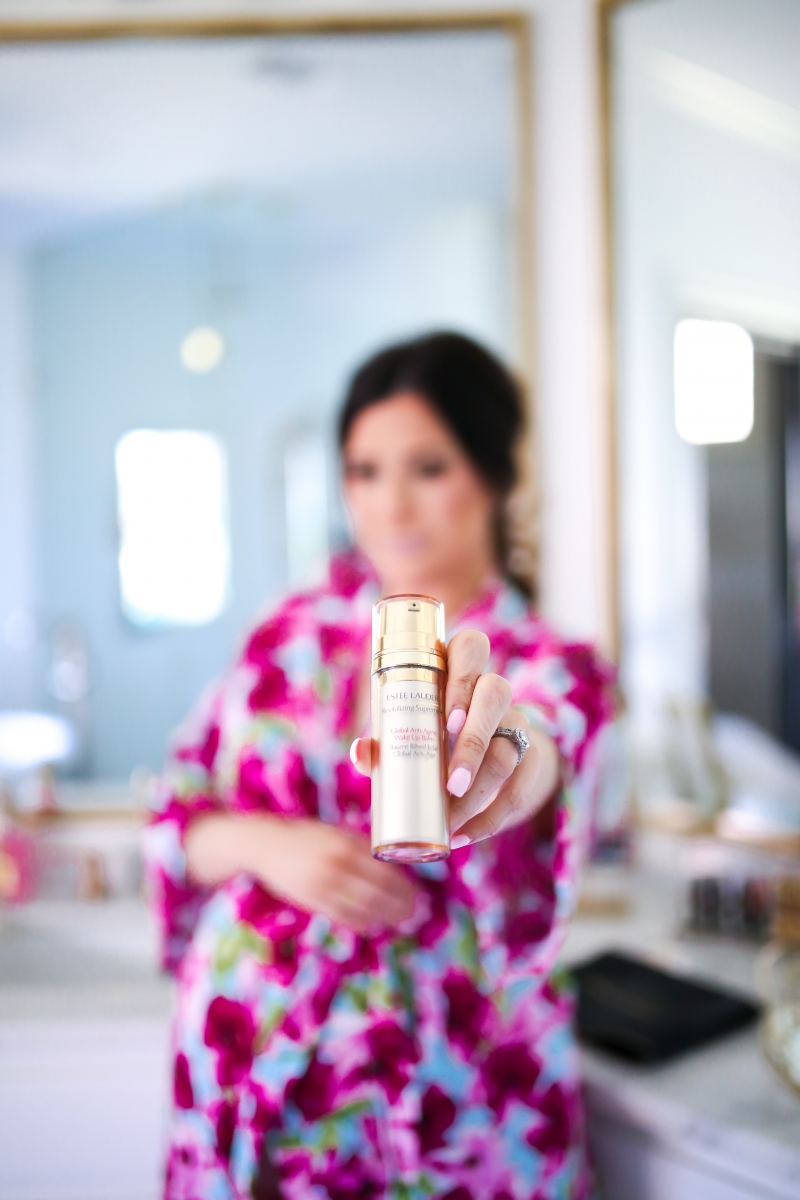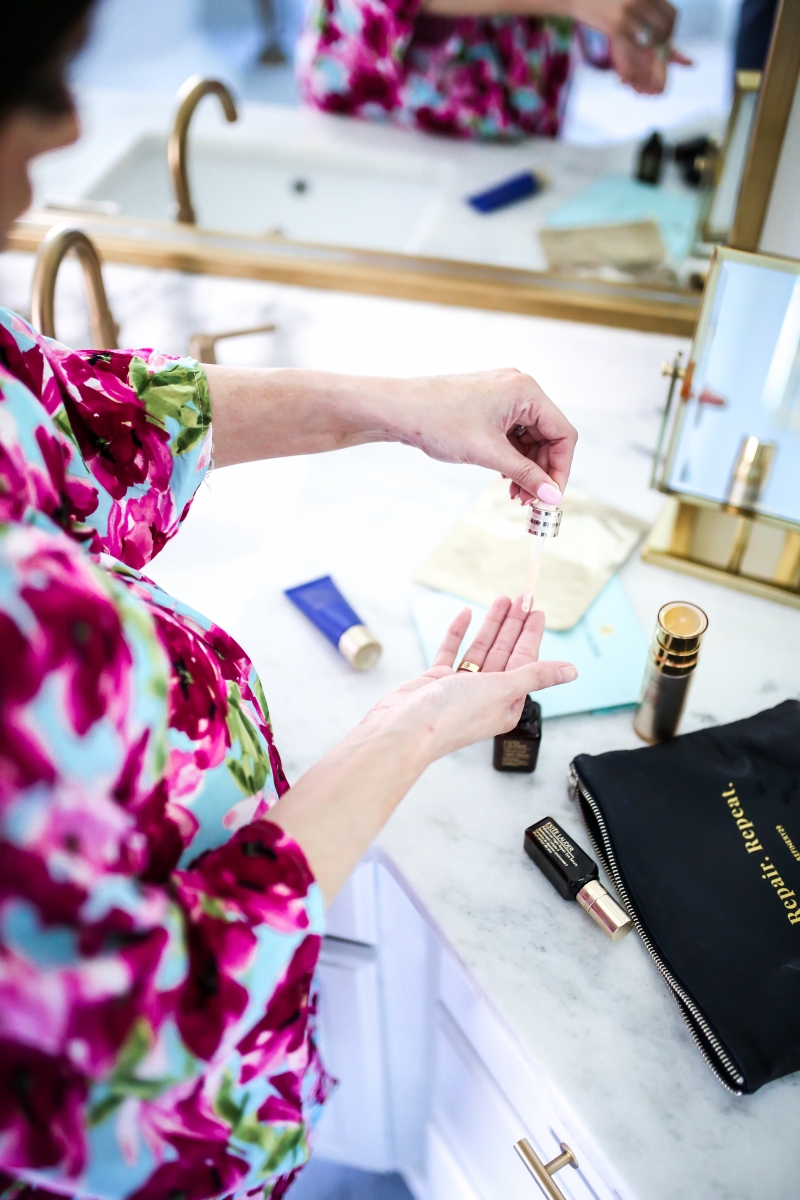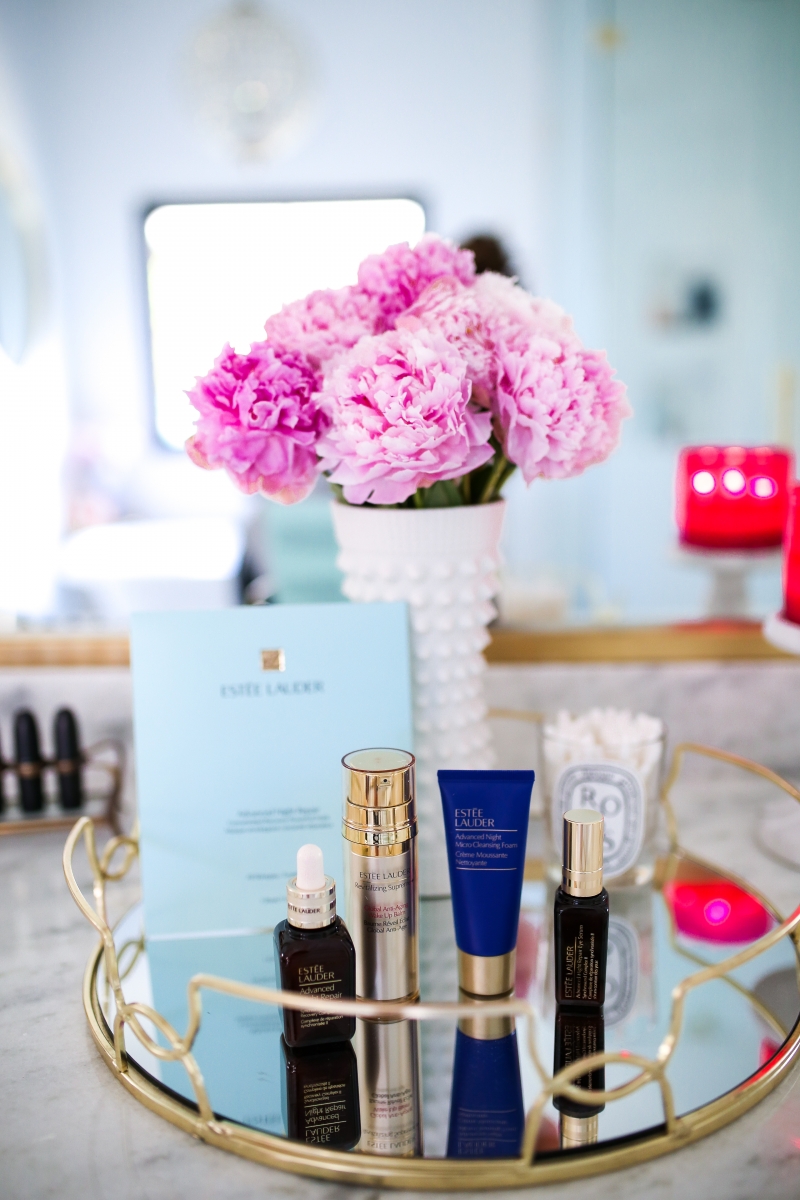 If you've been a long time follower, you know I am a HUGE fan of Estée Lauder Double Wear foundation! It is my JAM. I also love the Estée Lauder lipliners bc they wear so long and are so creamy, making them easy to apply! Any who, when I find a brand that has products that really work and are effective, I end up trying everything. Which leads me to todays post – I wanted to quickly review a few Estée Lauder skincare products that I've been trying. Ever since I did Accutane, my skin is so dry and parched and I'm always looking for a good serum that will keep my skin looking bright and alive!
I'll quickly round up a few of the products I have really loved and share some details about them!
My Estée Lauder Skincare Routine
#1. The first thing I do is use the Advanced Night Repair Micro Cleansing Foam. This has a really lightweight formula that turns into a foam once in your hands that breaks up all of your makeup and removes it all! It's gentle enough that I use it each night – and it quickly removes every inch of my (long wear) makeup.
#2. Next, 1-2 times per week I use the Advanced Night Repair Concentrated Recovery PowerFoil Mask. You guys know I am a believer in masks – I have tried TONs of them and this one is on my HIT list. It basically just brings your skin back to life – the serum inside of it just infuses into your skin and makes your skin firmer, brighter, softer, etc. (All of which I desperately need – this pregnancy has sucked out the life of my skin!)
#3. On the nights I don't use the mask, the next step is the Revitalizing Supreme + Global Anti-Aging Wake Up Balm. Basically this product is your anti-aging KEY – it fights signs of aging by getting your skin super hydrated and takes away that 'dull' look. I was having SO many issues after our Maui trip (I assume because of the long flight). My skin was dehydrated, dull, and frankly, just didn't look or feel great.While researching for a balm online, I discovered their Revitalizing Supreme + Global Anti-Aging Wake Up Balm and was instantly interested (especially after reading reviews). This product has Estee Lauder's ChronoluxCB Technology in it, which is what maximizes the power of nighttime skin renewal.
#4. Next is the Advanced Night Repair – Recovery Complex. This just leaves your skin feeling firm and radiant. (I use this one AM and PM – I love it for the AM bc it gives you an immediate radiant look on your skin!)
#5. Last but NOT least… the Advanced Night Repair Eye Serum. I LOVE this stuff. I try not to miss a night with this product – I love to keep tons of serum around my eyes to fight aging and keep that area super soft. When I was on Accutane my eye area got so dry and crepey so I learned quickly to be proactive about caring for that area. This product is soft and silky feeling and reduces signs of aging AND dark circles.. (and other things but I am most concerned about the circles and aging!!) I do use this AM and PM – but I apply quite a bit at night! 😮
Okay – wow that was long. I really loved this kit and wanted to share the scoop on it and how it has helped me and my skin care issues. The past couple of months I don't sleep much and I know when the baby arrives I will sleep even less! I will need everything I can to fight aging and keep my skin looking fresh & bright! As I said before, I was quick to try the Advanced Night Repair kit because I trust the Estée Lauder brand so much! I didn't realize it, but there are 10 bottles sold every minute around the world – that is crazy.
Paid for by Estée Lauder and R29.