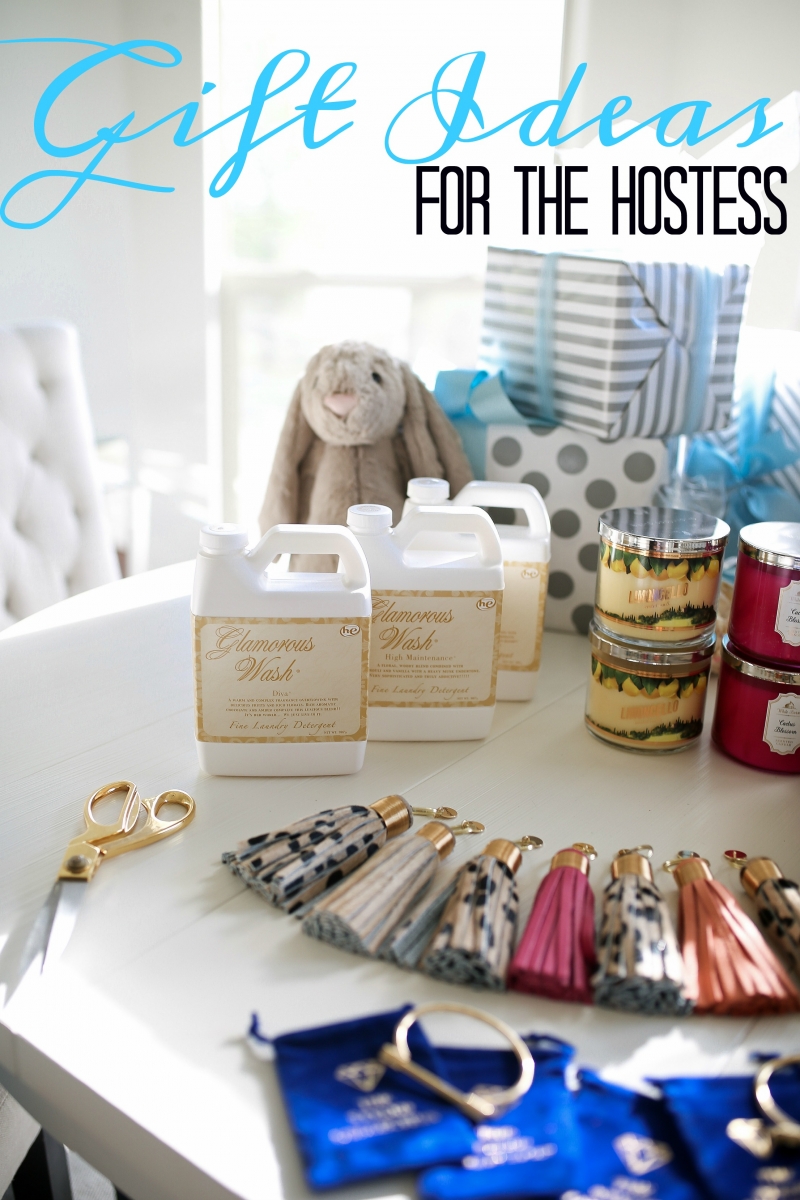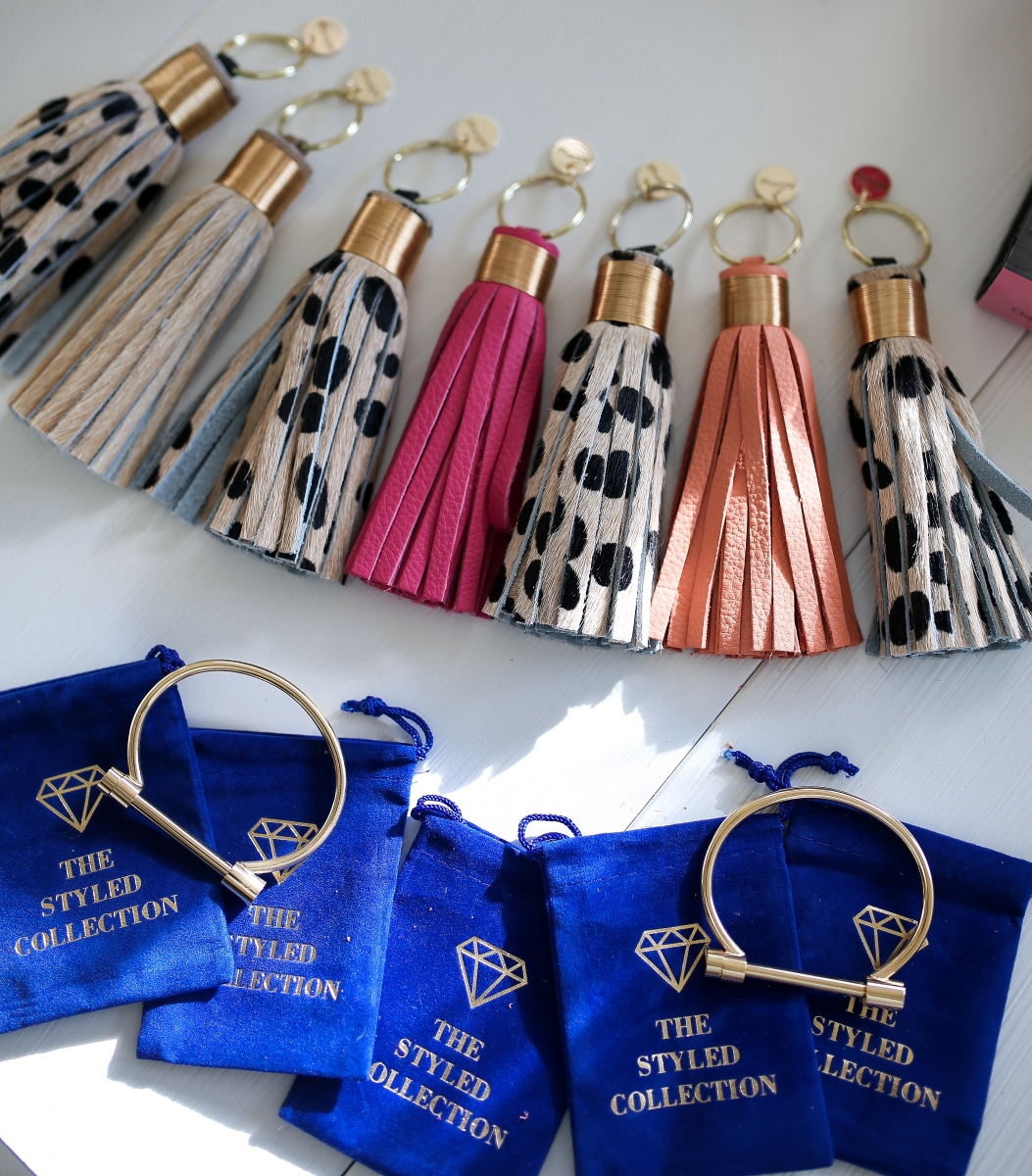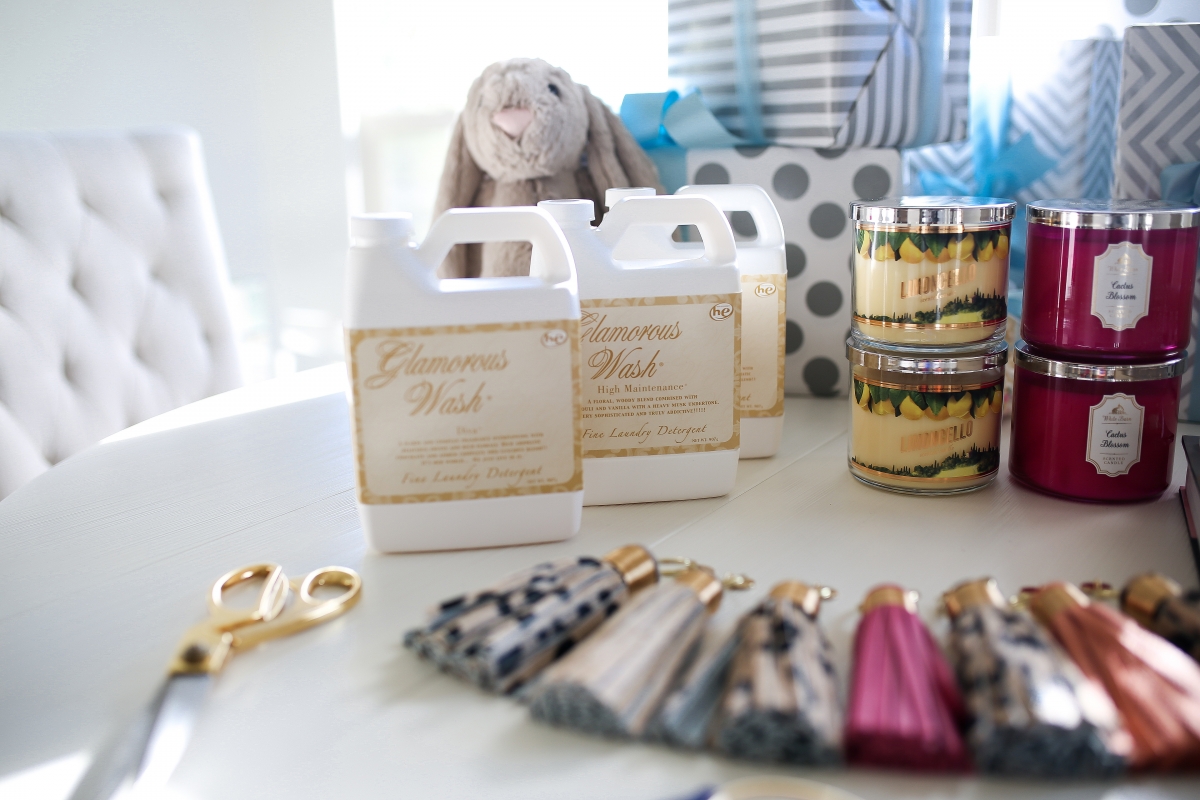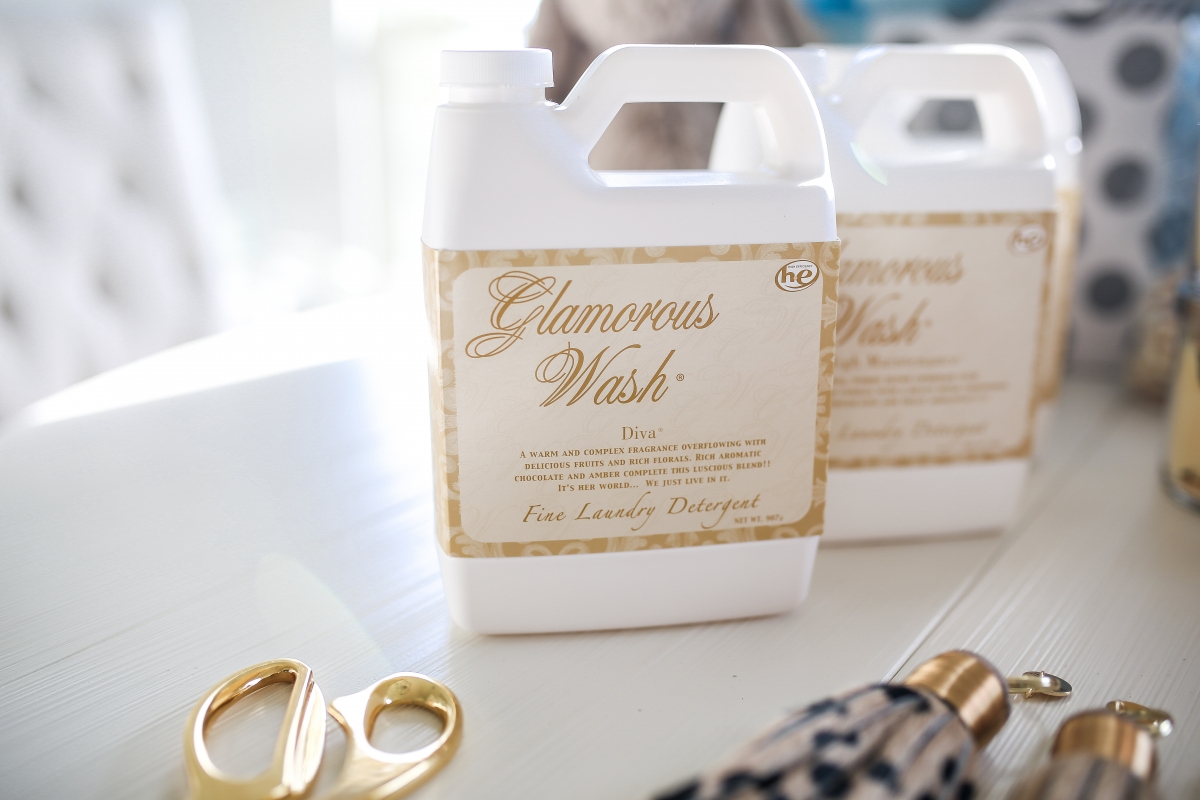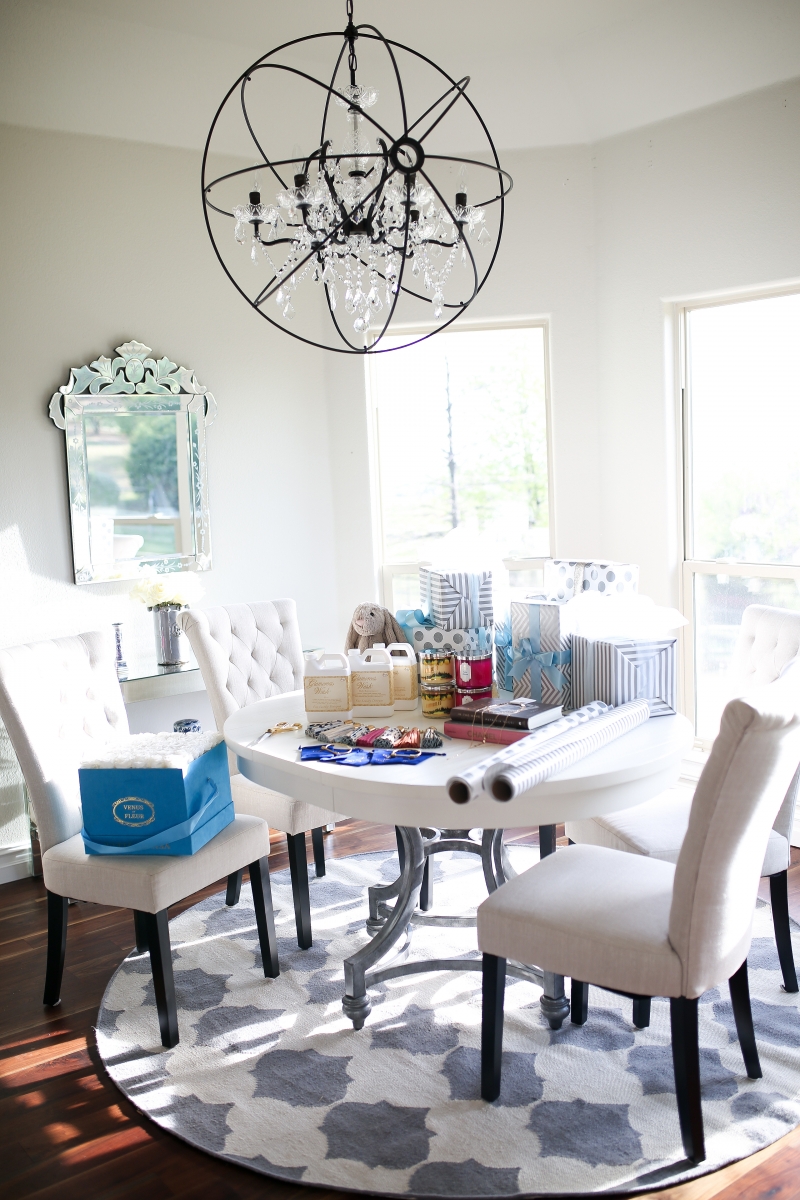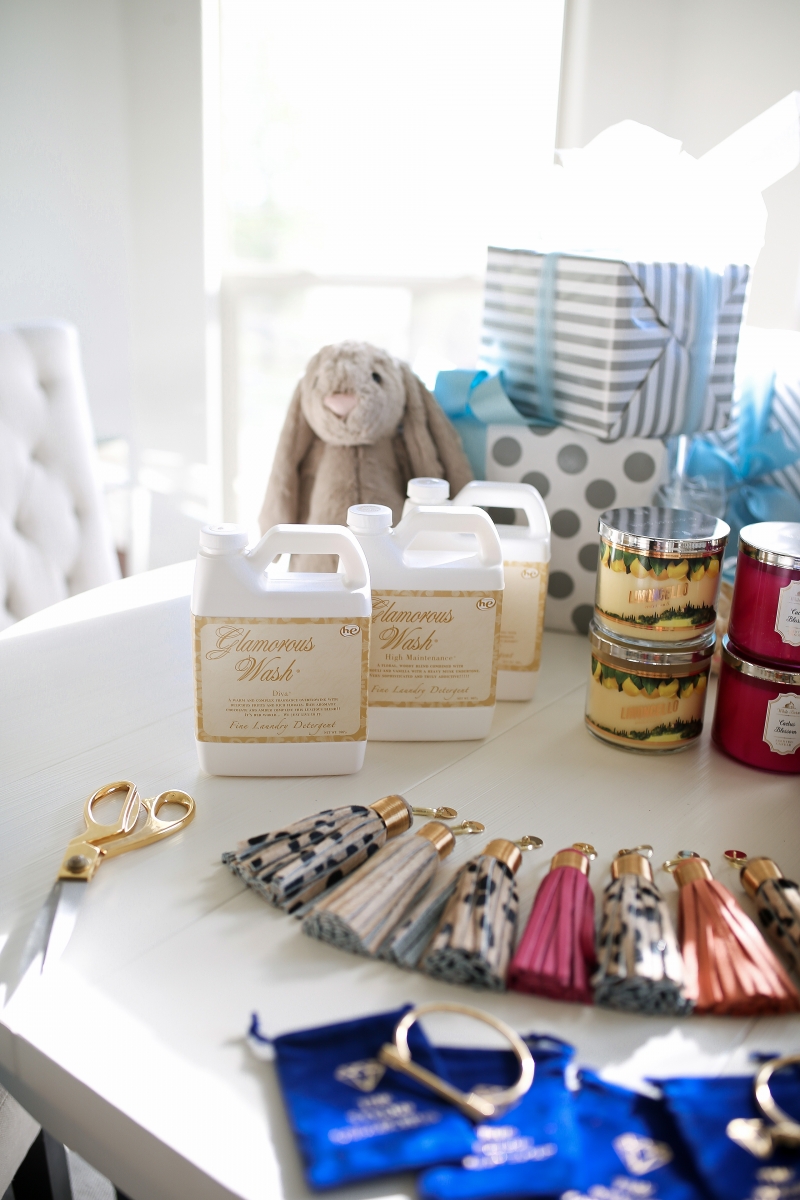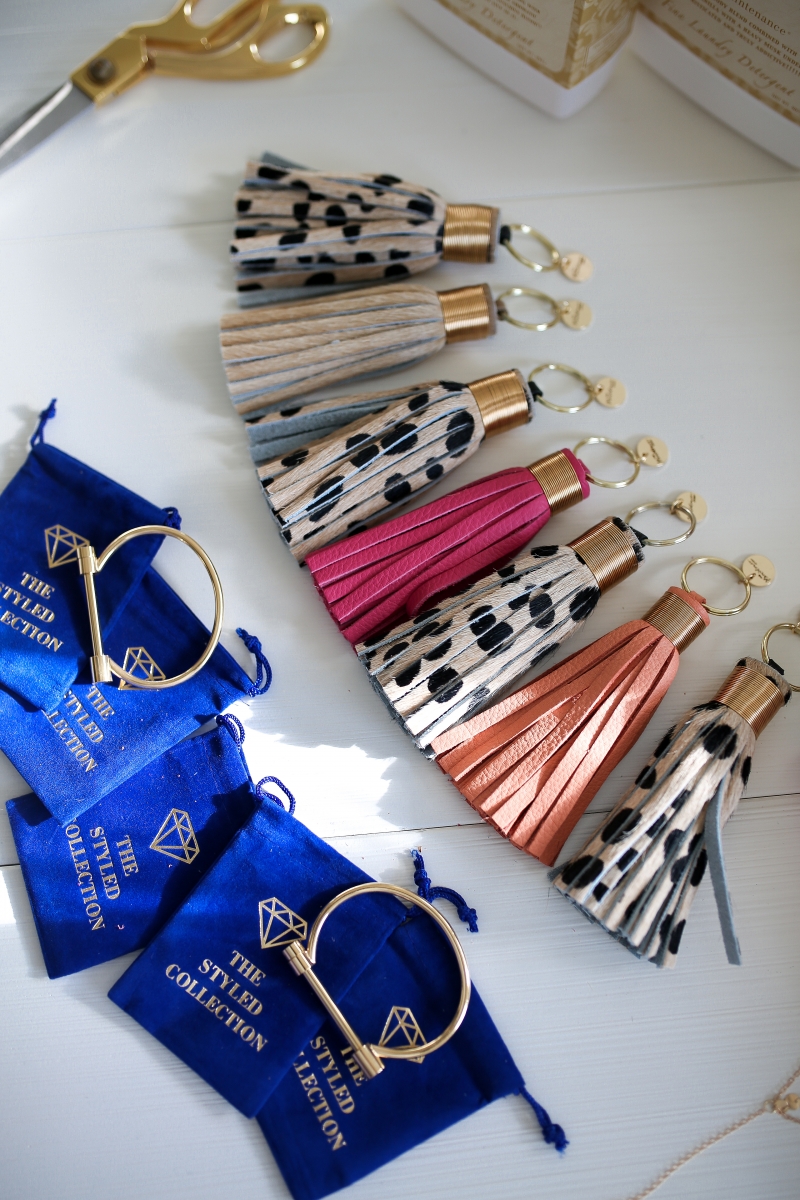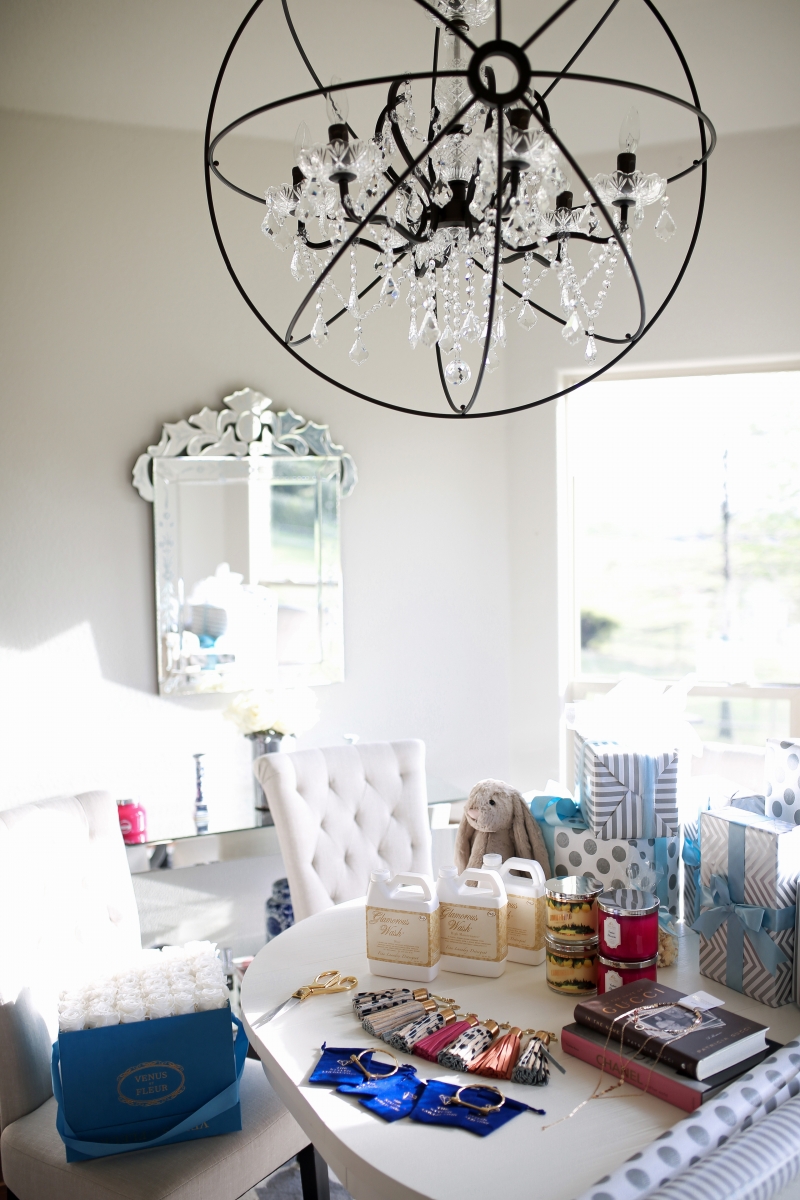 I feel like this is kind of random, but I am one of those people who suddenly gets stumped when it comes to gift ideas! Almost like you go blank when it comes time to give a gift- right? When it came time to think about hostess gifts for Luke's baby shower, I was stumped initially and then I just thought about the things I get the most compliments on / or most use out of… I ended up deciding on the following 4-5 items. All of which are crazy popular here on my blog OR just things I constantly get asked about when I am out running errands! Okay, I'll just jump right in..
HOSTESS GIFT IDEAS
#1 TYLER DETERGENT (The bottle in the image is $28 bottle, it has 16 ounces in it.)
I've been DYING to share this with you guys for a couple of months now because it is HANDS DOWN the best smelling detergent, ever! No joke, I can't even exaggerate on how incredible this stuff is! I realize it is kind of expensive for detergent, so initially when I got it, I just washed our guest bedroom's sheets and towels w/it. Then, I started washing our sheets and towels w/it and then it became a permanent thing. :/ Oops! My friend Hillary was in town from Ohio and she kept talking about how good my bathroom smelt and realized it was coming from the linen closet. She walked into my bedroom and was like "what is on those towels?!" and in the same minute I told her, she Amazon Primed (lol) it to her home in Ohio and also took one of my extra bottles home. I think her mom ended up ordering the large bottles of it once her mom got it, too. I'll just warn you – I don't know anyone who doesn't love it. Anytime I wear something that was washed in it, I get tons of compliments on how good I smell. 🙂
As far as hostess gift ideas go, if you are staying on a budget, you can also get the smaller bottle that has 4 ounces and is around $10. And if you are obsessed w/it, like Hillary and me, you can get the 32 ounce bottle! The two scents I keep in our laundry room are "Diva" and "High Maintenance", but I think I get the most compliments on the "Diva" one!
#2 TASSEL KEYCHAIN
I've been using my leopard print tassel keychain from Providence Story for a couple of years now and it NEVER fails – anytime I am checking out some where and only have my keys and wallet w/me, the person (if it is a girl!!) always asks about that keychain! First of all, I know $30+ for a keychain seems kind of pricy, but these keychains last. I think it is the material they use to make them, and the quality of the work used to make them. I have used the same one for two years! Personally, I like the leopard print best – but my mom keeps a coral one on her keys and she says she likes it because it is easy to find in her purse bc of the color!
Sidenote – they also come in a mini size for $27 AND I am obsessed w/her clutches and pouches. I use one of her small pouches for my jewelry when I travel.
#3 FUN JEWELRY
You guys know I am obsessed w/all of The Styled Collection's jewelry right?! I wear it daily. And I have noticed many of you are loving it as well. The piece I wear almost daily is THIS bracelet. I have mentioned before that I purchased a bracelet similar to this last spring that was over $200. I was so frustrated bc the screw wouldn't stay in and eventually fell out and I lost it for good! So then I could no longer wear the bracelet. I was so thrilled when I saw that they had made the same bracelet because it is only $34 AND the quality is so good. I wear mine almost everyday and haven't noticed much wear or tear on it!
For some of the gifts, I included THIS necklace. I loved the dainty, layered look of it. These necklaces look so cute w/a simple white tee and jeans – it gives it kind of an edgy, cool vibe.
#4 CANDLES
Okay, I feel like giving a candle is the most traditional hostess gift idea. I kind of wanted to steer away from the idea, but I always pay attention to what people say when they are visiting my house. For example, Elle's mom, Robin (who hosted the shower at her home), was at my house the week before and kept asking what candle was burning in my kitchen. I always always burn the Limoncello in our kitchen – almost daily there's one going. It makes your kitchen smell clean and fresh and warm! I just can't get enough of it. That being said, I included one of my two favorite scents from B&BW in the package as well. The cactus blossom scent is what I use throughout the rest of the house. It's nothing crazy, just refreshing smelling.. (if that makes sense!)
Now, if you are wanting to do a candle alone as a gift – I would recommend one of THESE. In fact, while pumping last night, I was reading People Style Watch and a celebrity had talked about how the "Bais" is the best candle to burn in your home. These are little pricy but I use them to hold Q-Tips and lip liners after they are done. I only burn mine on special occasion really – but I do love how they look being used to store things!! (I also really like the Joe Malone room sprays – we use the 'Red Roses' scent in our home!)
~~
Hope this gifts you some gift inspo for anything you may have coming up! I'd love to hear some of the best gifts you've been given that you really loved and used a lot!
ALSO, I'm linking my little breakfast nook area in the widget below in case you are looking for something!