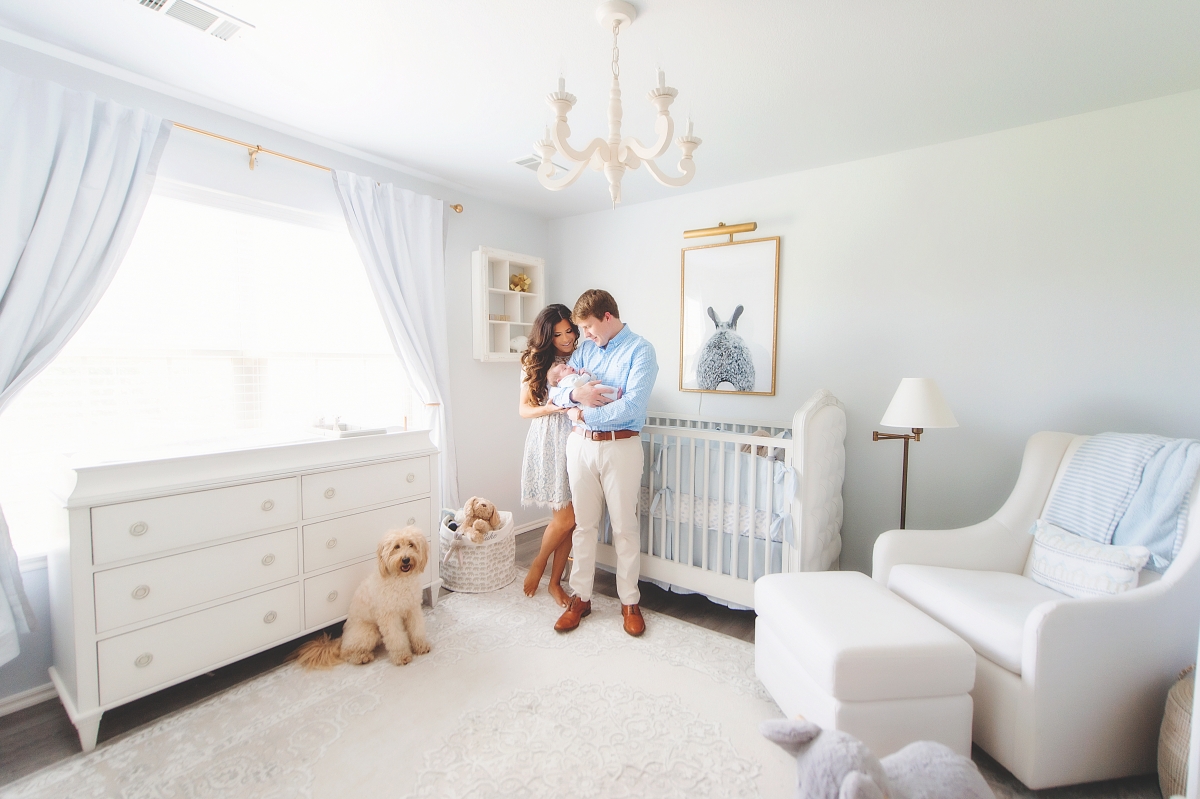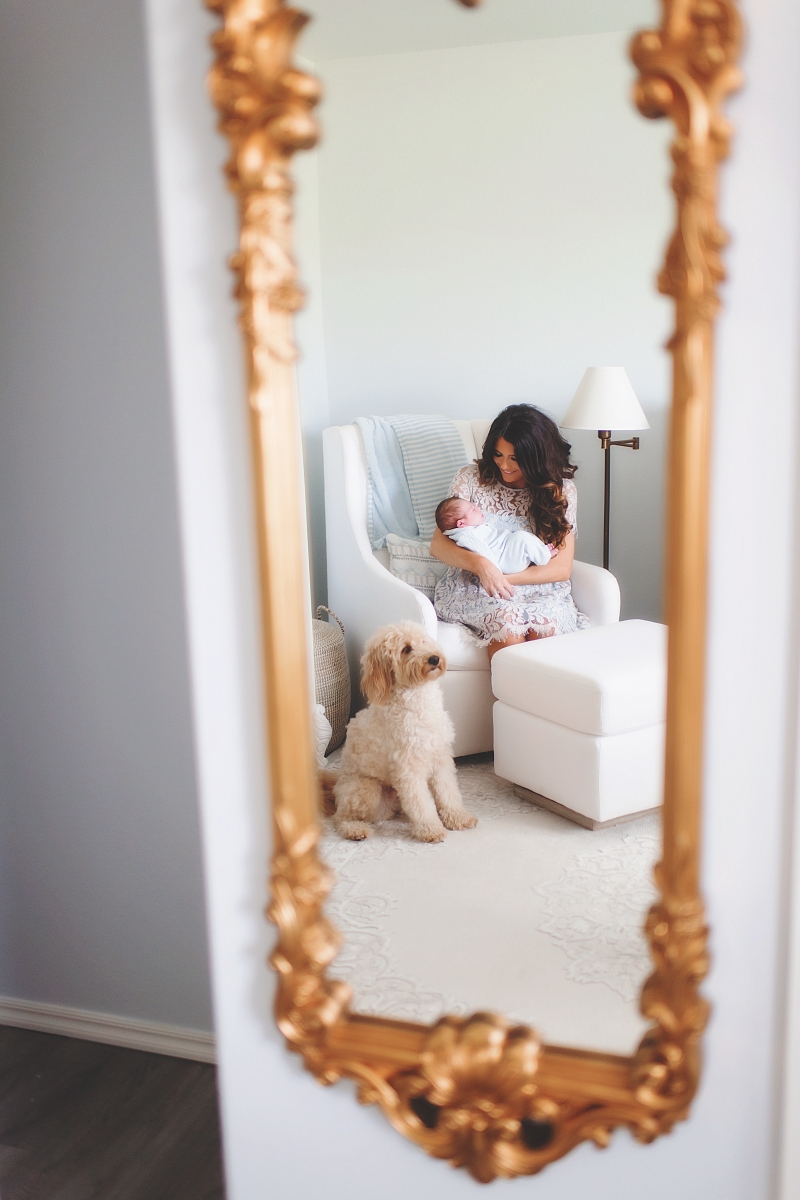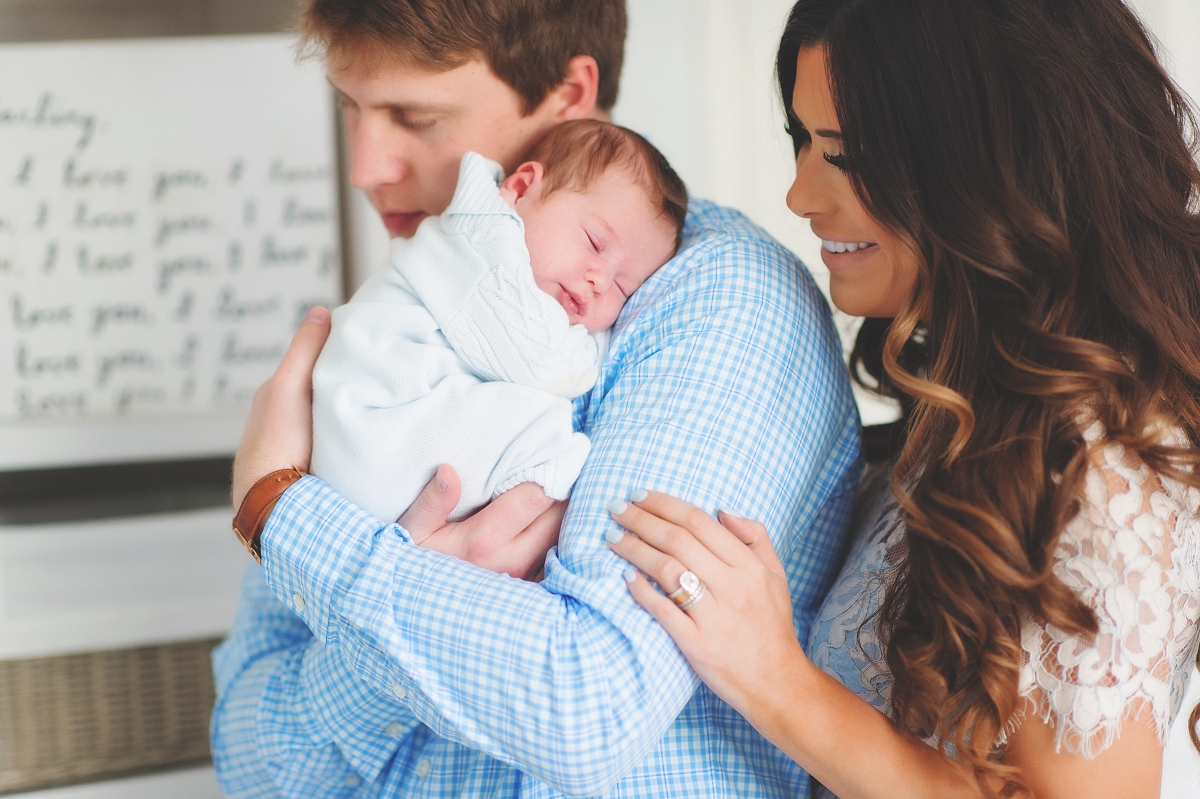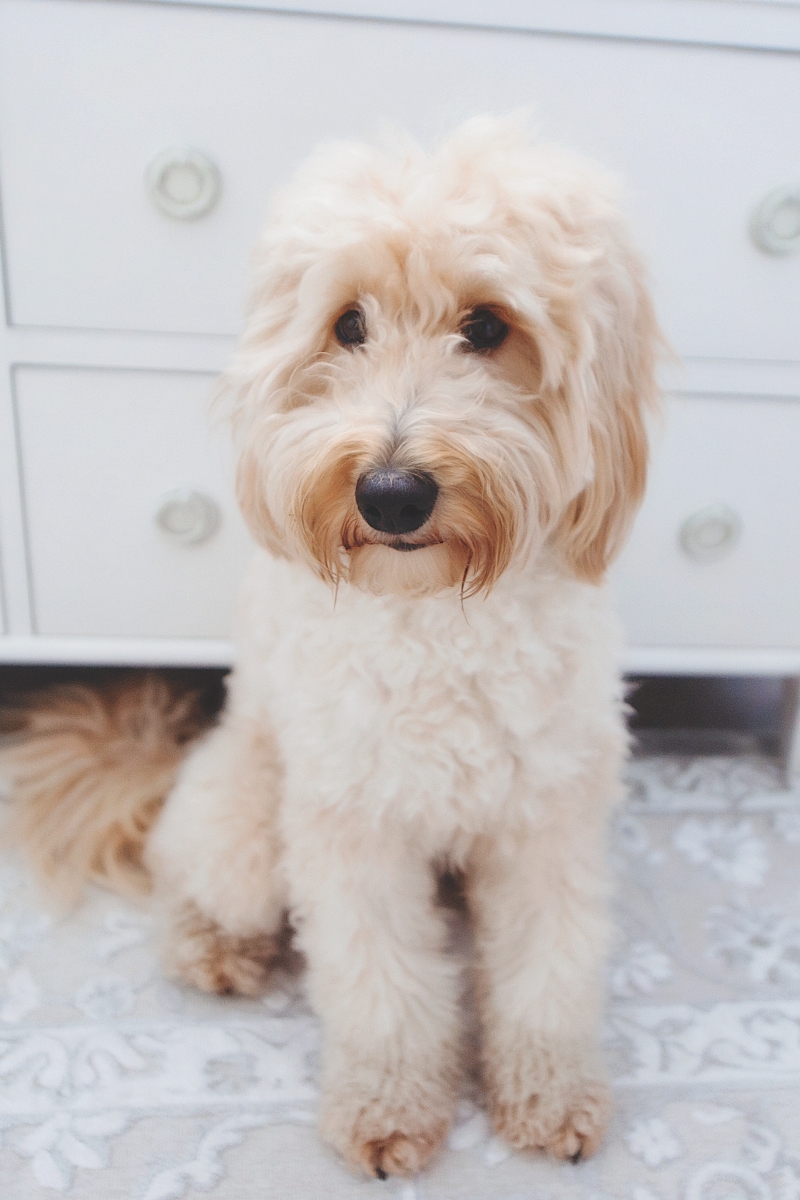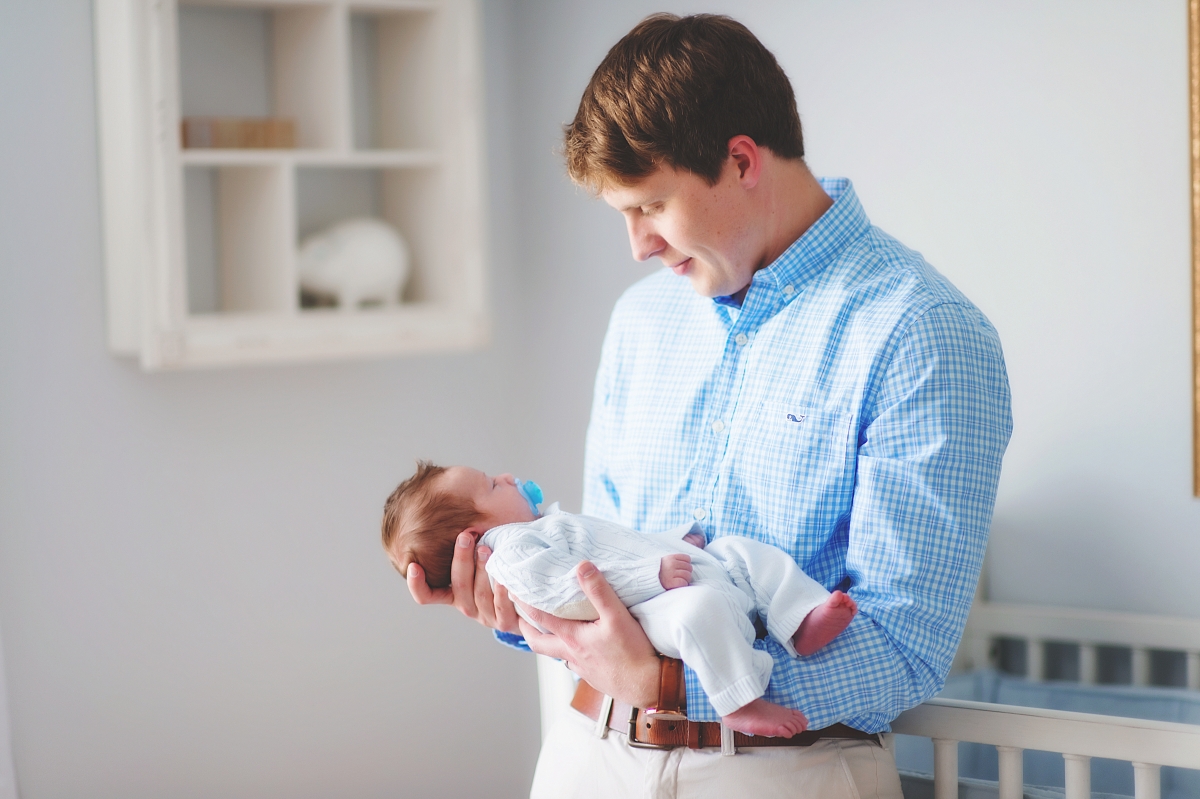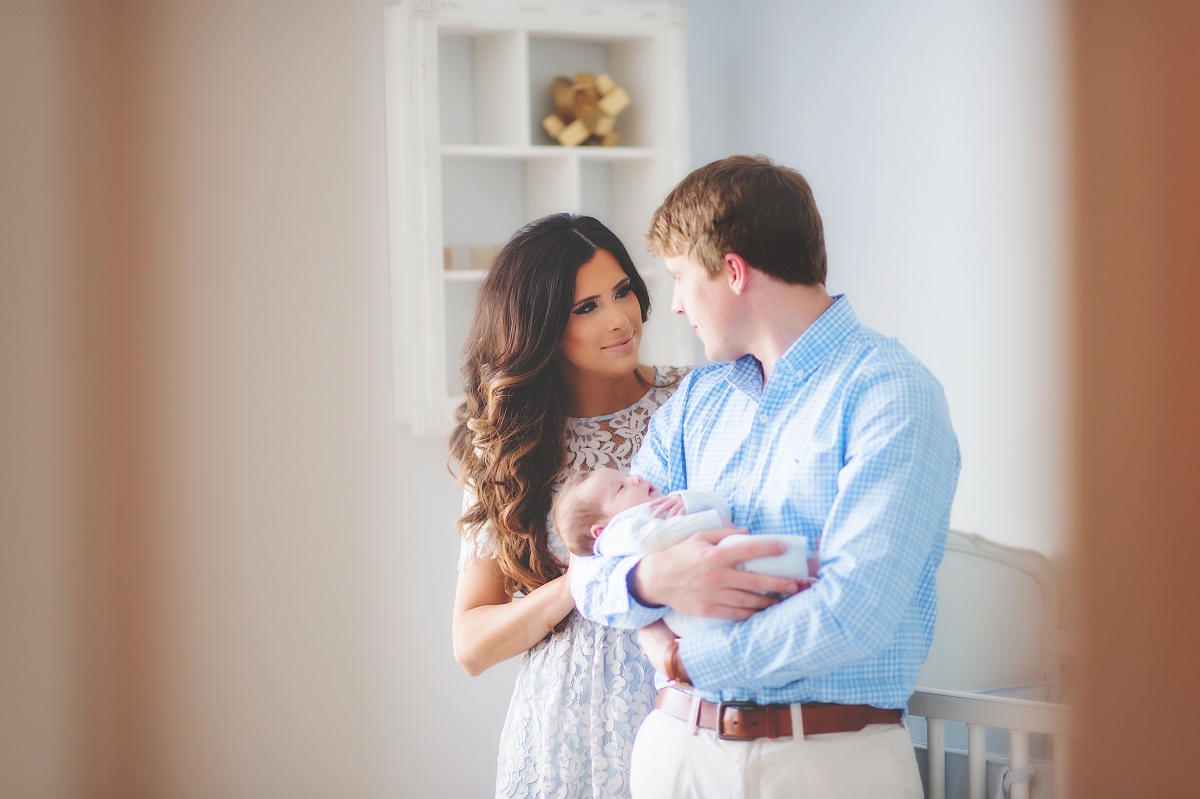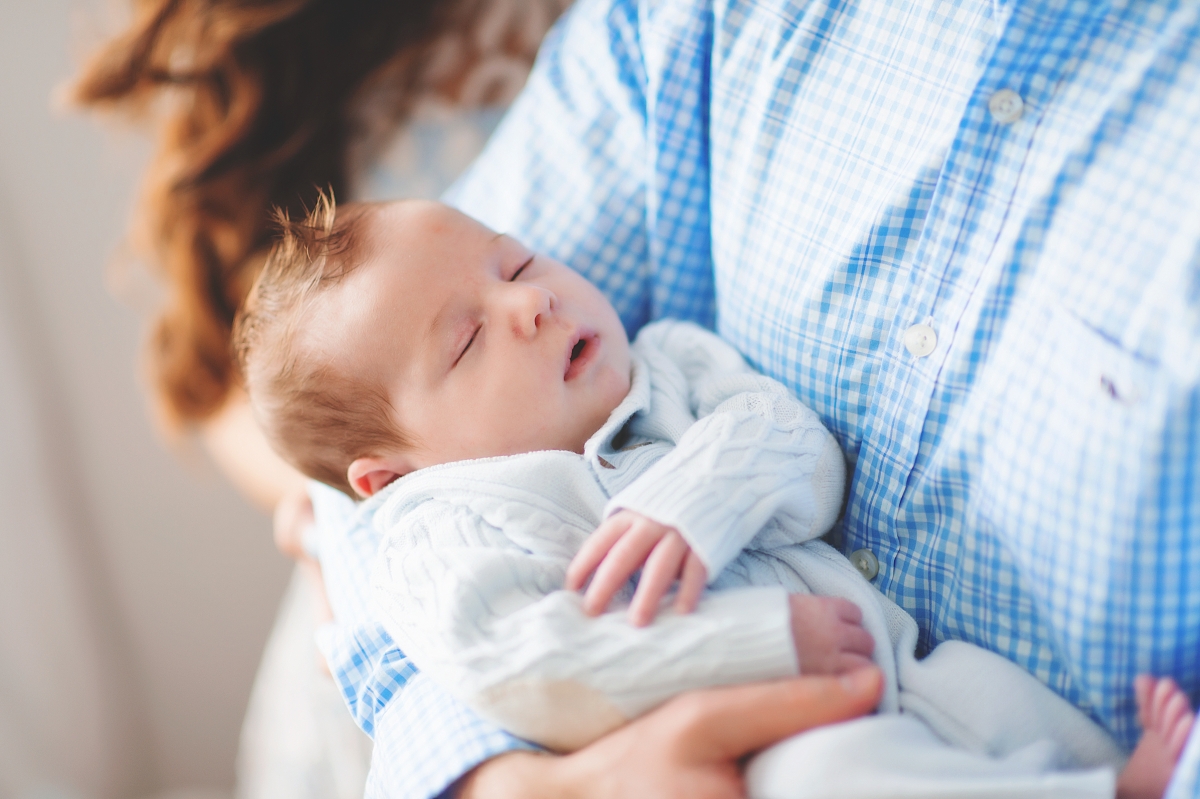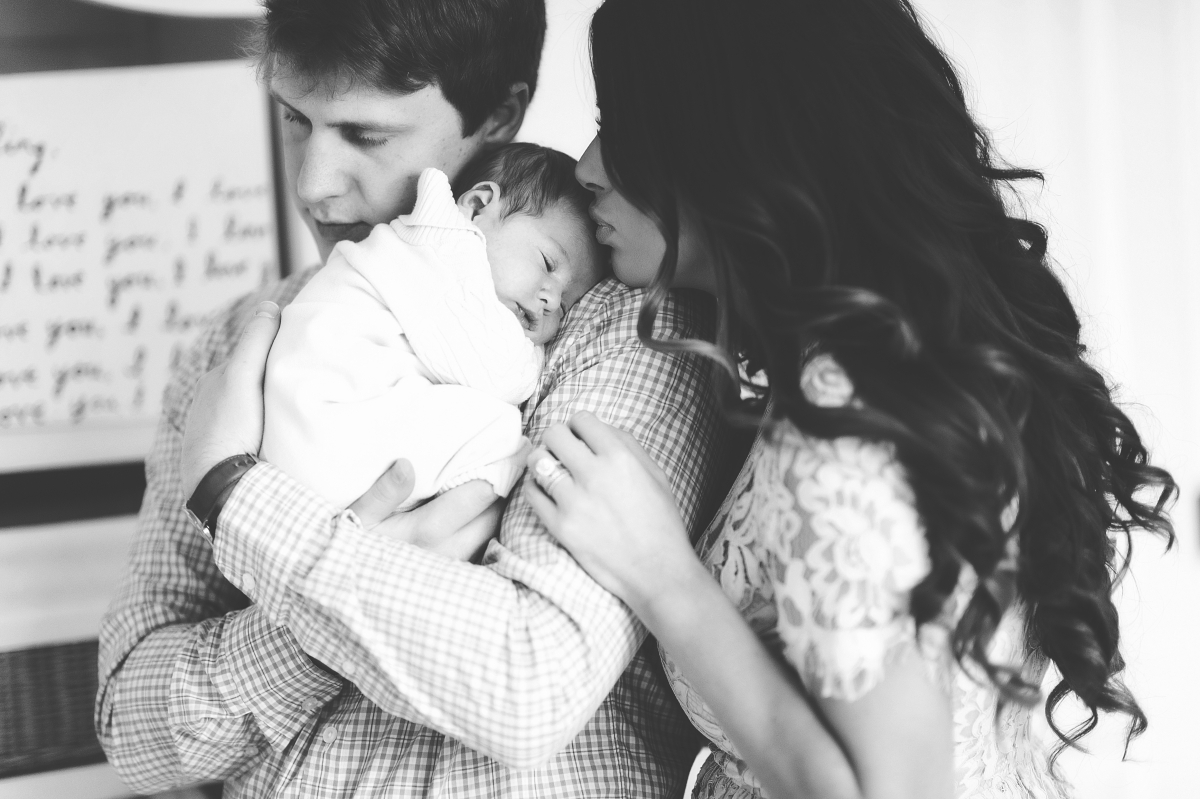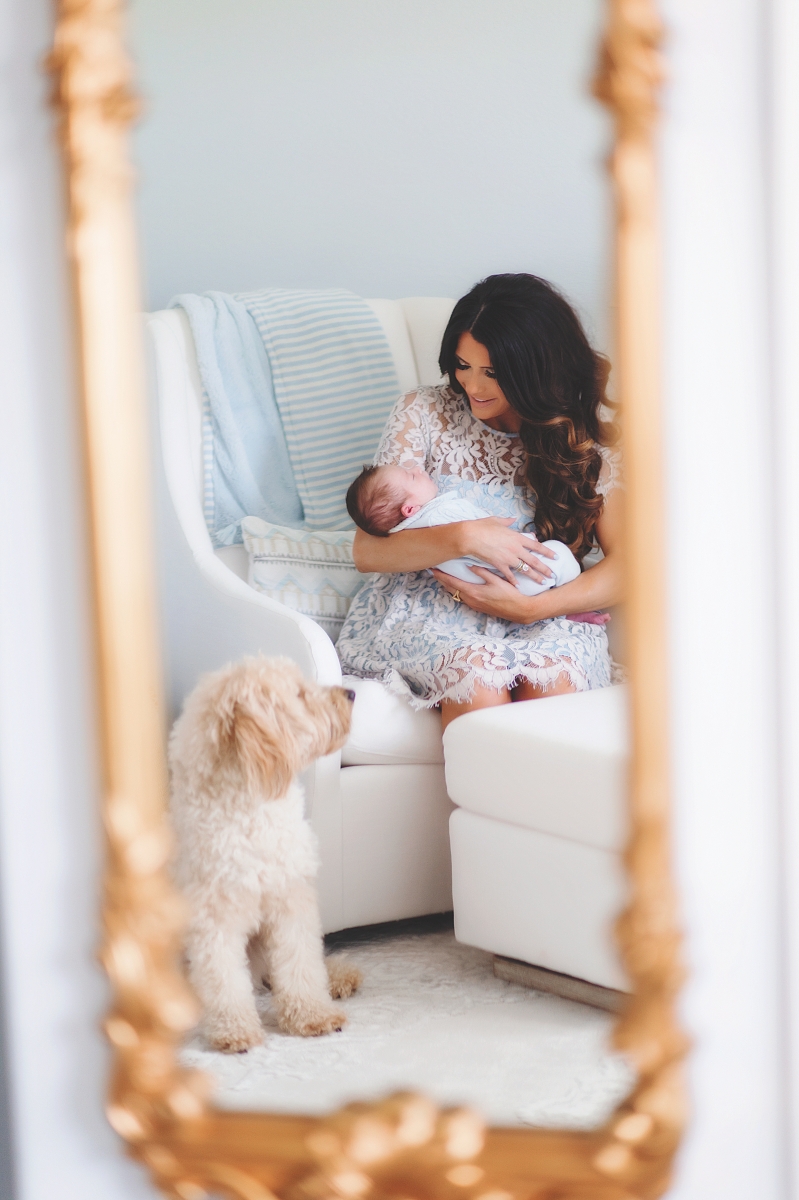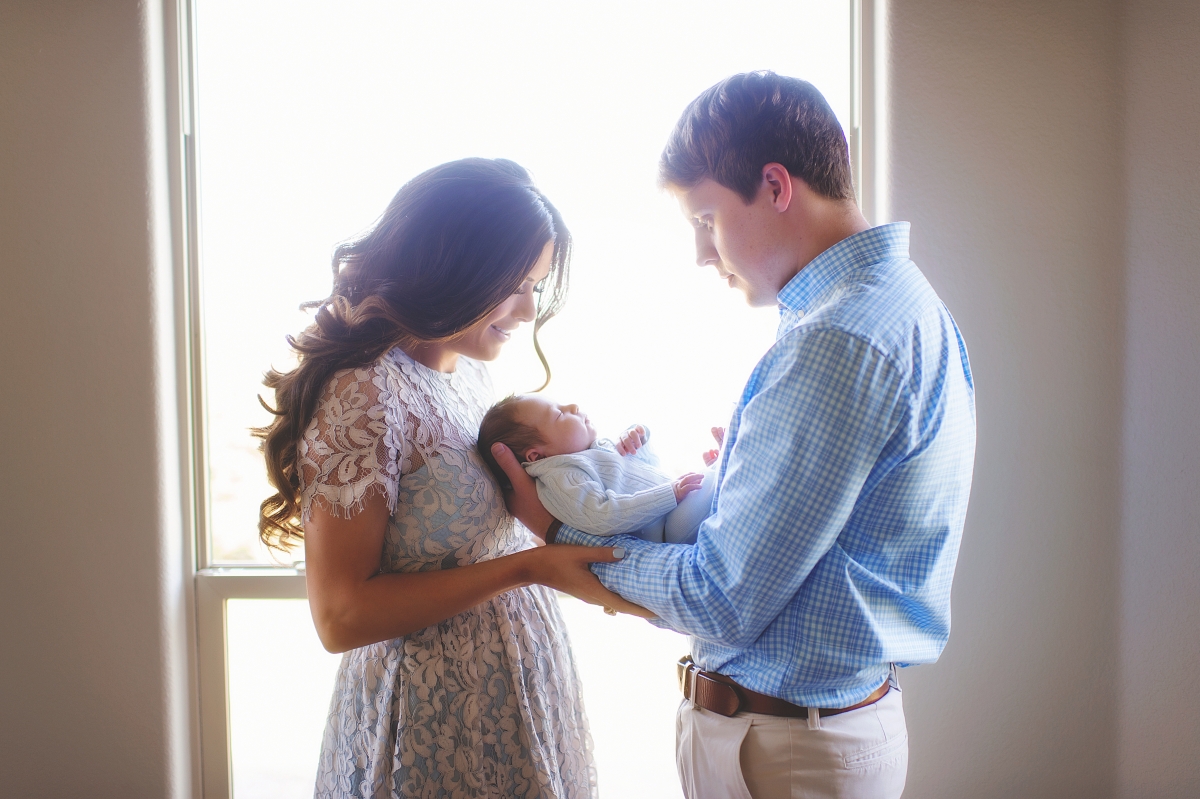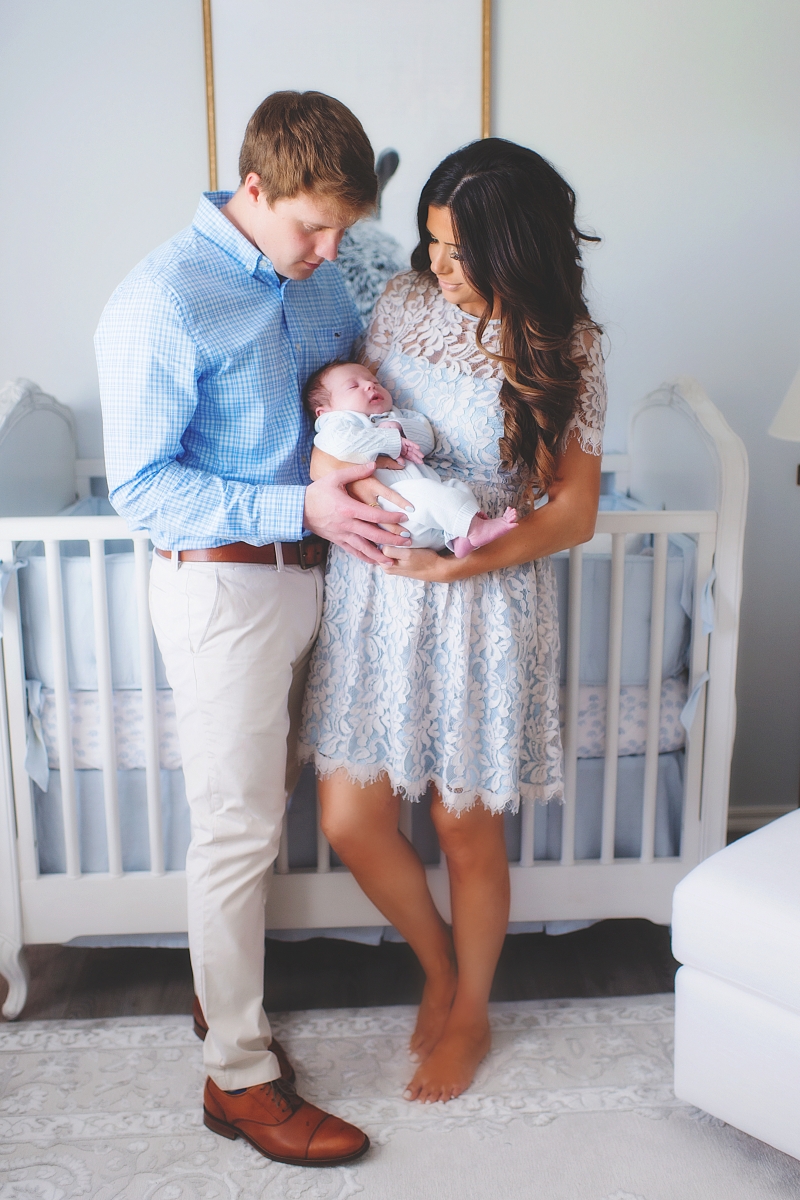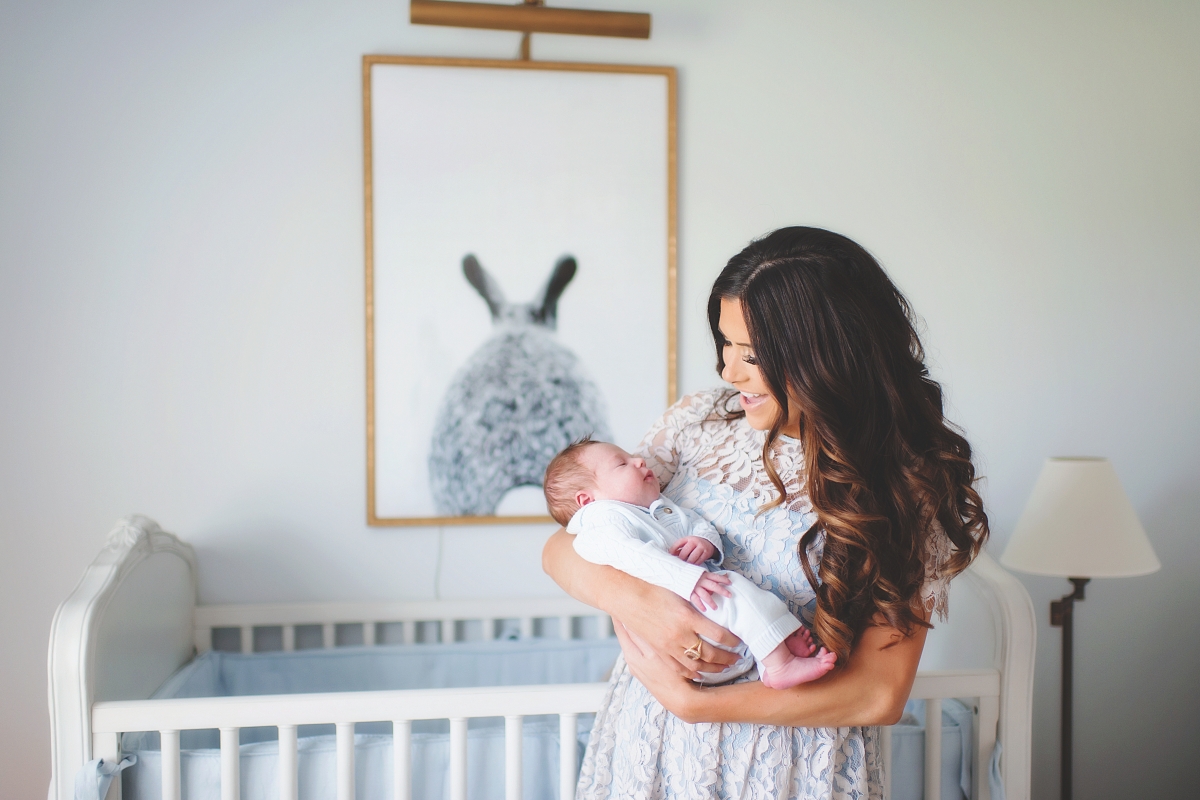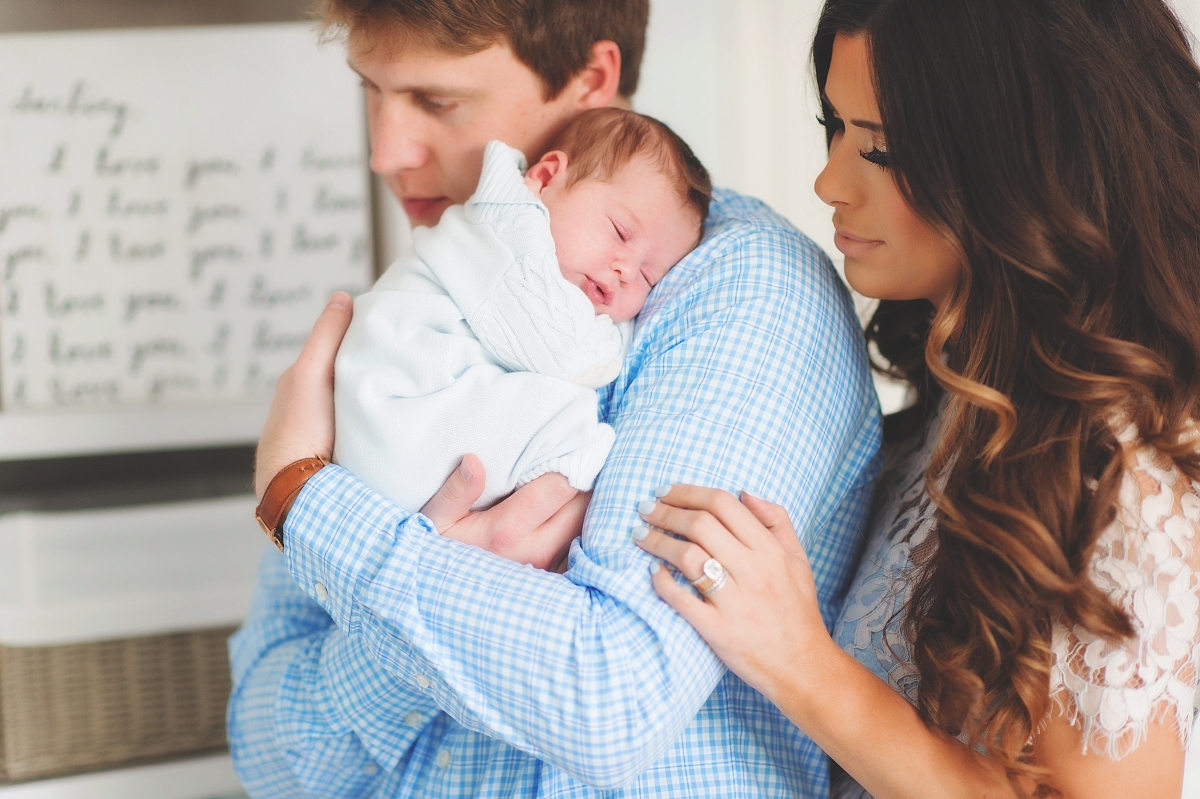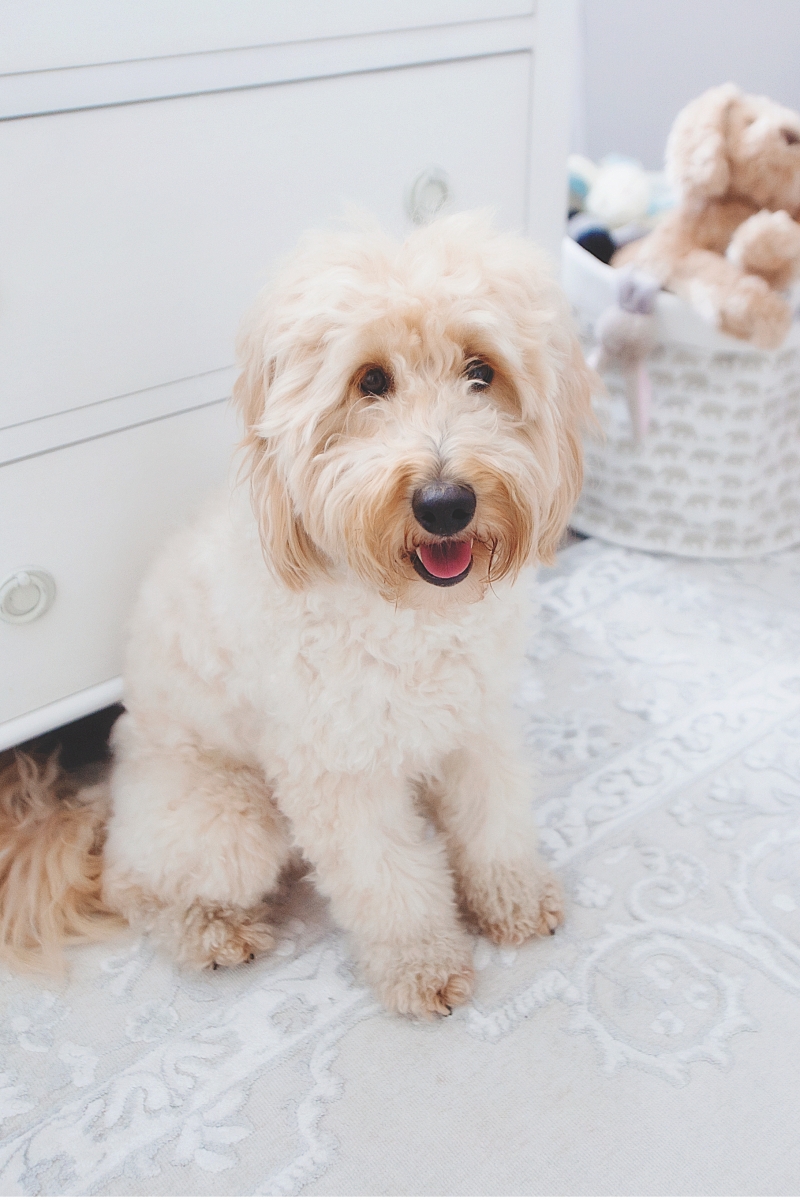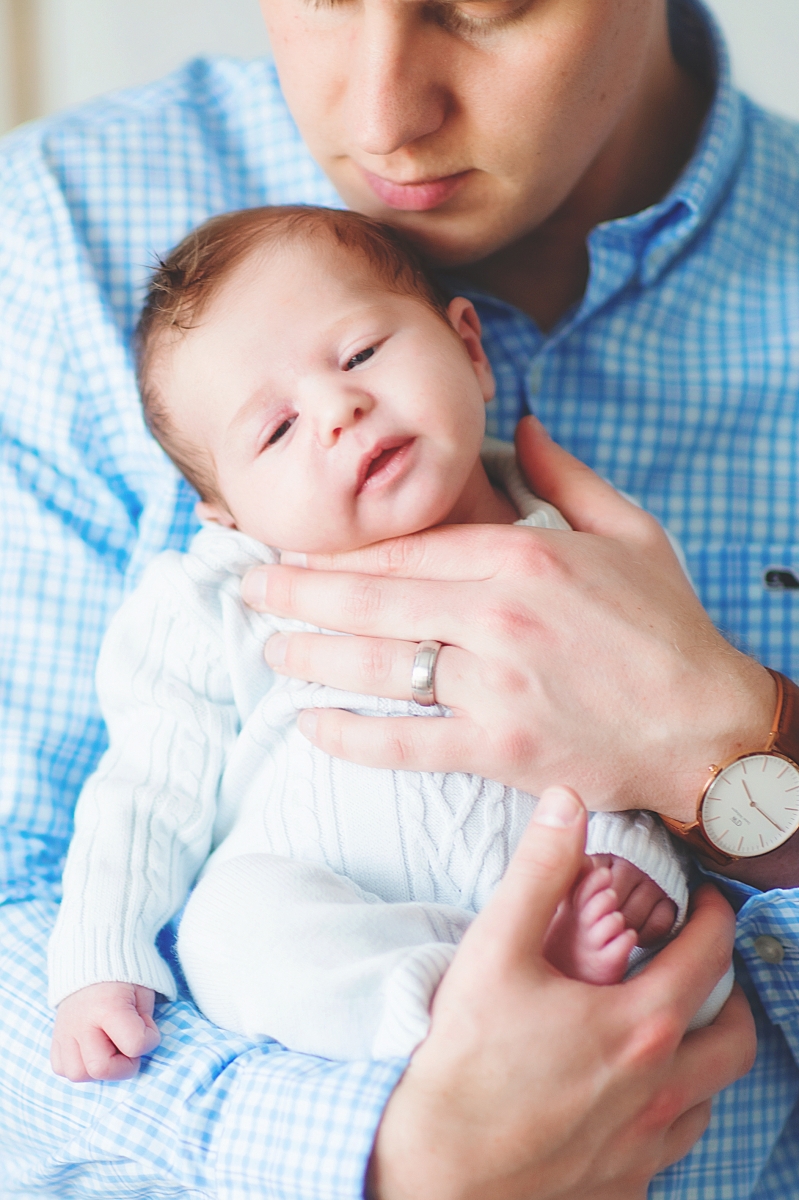 Luke's Newborn Photos
Oh my goodness gracious! This child has brought more joy to our lives than anything – ever! He's a living doll and we are all so crazy over him. I love being a mom, Luke makes it so fun and fulfilling. Just looking at these pictures make my eyes water!
We took these when he was almost 3 weeks old (May 15th). Luke did pretty well with this photoshoot at first as long as he was in our arms but didn't want to lay alone for solo shots, lol! Now, Fitzy on the other hand… oh boy! That dog walked into Luke's room and sat right next to us and posed perfectly – no one even called his name or asked him to come into the room!! It is really funny because we usually lure him in w/treats but not this time! He just walked in and sat right where he thought he would be in the camera frame. [#TotalBloggersDogMove]
I'll do a full post later with more shots and angles (and product details) of his nursery since you can't see much detail in these photos. When I found out he was a boy, I was really intimidated at decorating a boy's nursery. I actually browsed Pinterest for boy nursery ideas and saw nothing (except I did find the bunny tail print on there!) Truth be told, dressing and decorating for a girl is SO much easier (and I only know that because my doctor told me that Luke was probably a girl at one of the earlier ultrasounds so I may or may not have looked looked for both genders!). I knew I didn't want a typical boy nursery, I wanted it to be simple, charming and prince-like. I decided to go with white, soft blue, some gray, and a bit of gold detailing to get the look I wanted. I know that in a few short years he will want sports, tractors, and all things boy so I wanted to do something I like while I have a choice, lol!
I actually vlogg'ed his room as we changed it up – we put new floors down and painted so I am hoping I can get that footage edited and put into a video! I say that but I'm terrible w/video – maybe I'll just show it on my Snapchat! We will see! But I do promise to have a full detailed post on the entire room soon. I just have to get it clean and shoot it!
DETAILS
My dress is HERE [on sale!!] and I am wearing a size 4.
John's shirt is HERE.
Luke's rug c/o Lulu & Georgia.
Glider is HERE.
Gold Mirror is HERE [on sale!].
Photography by Amanda Lassiter.