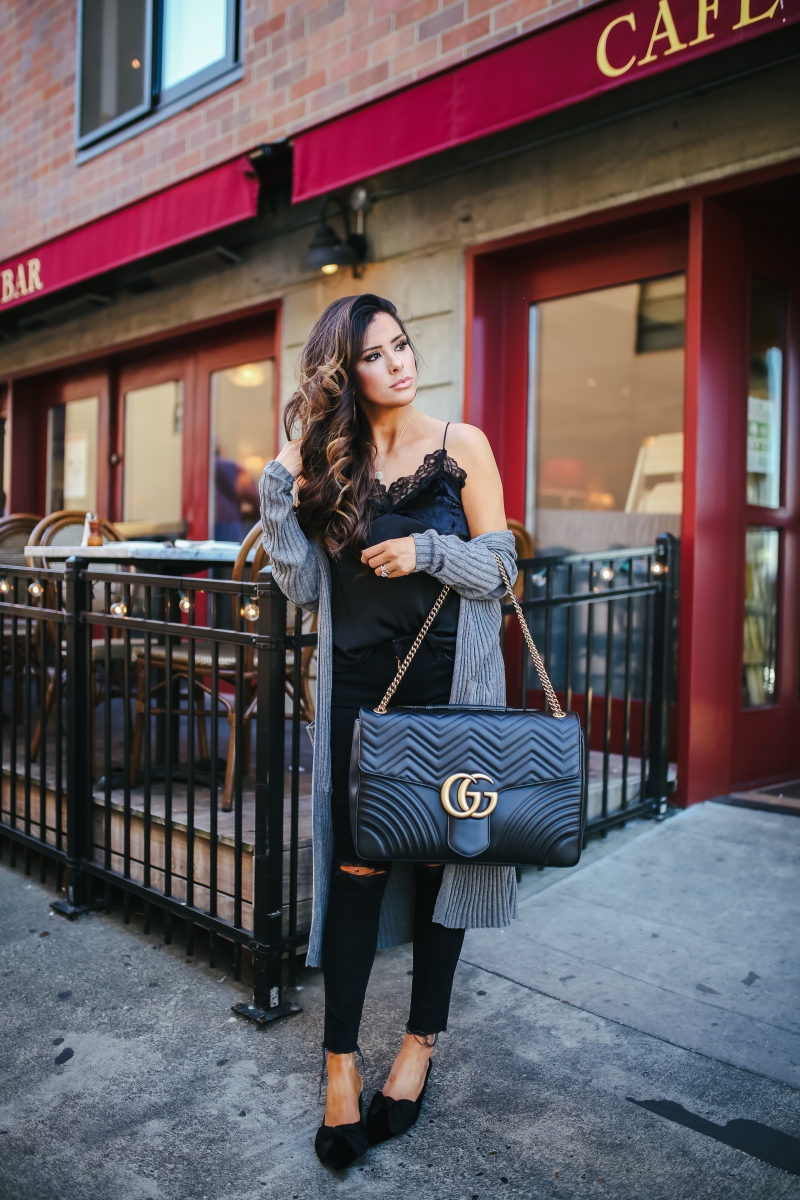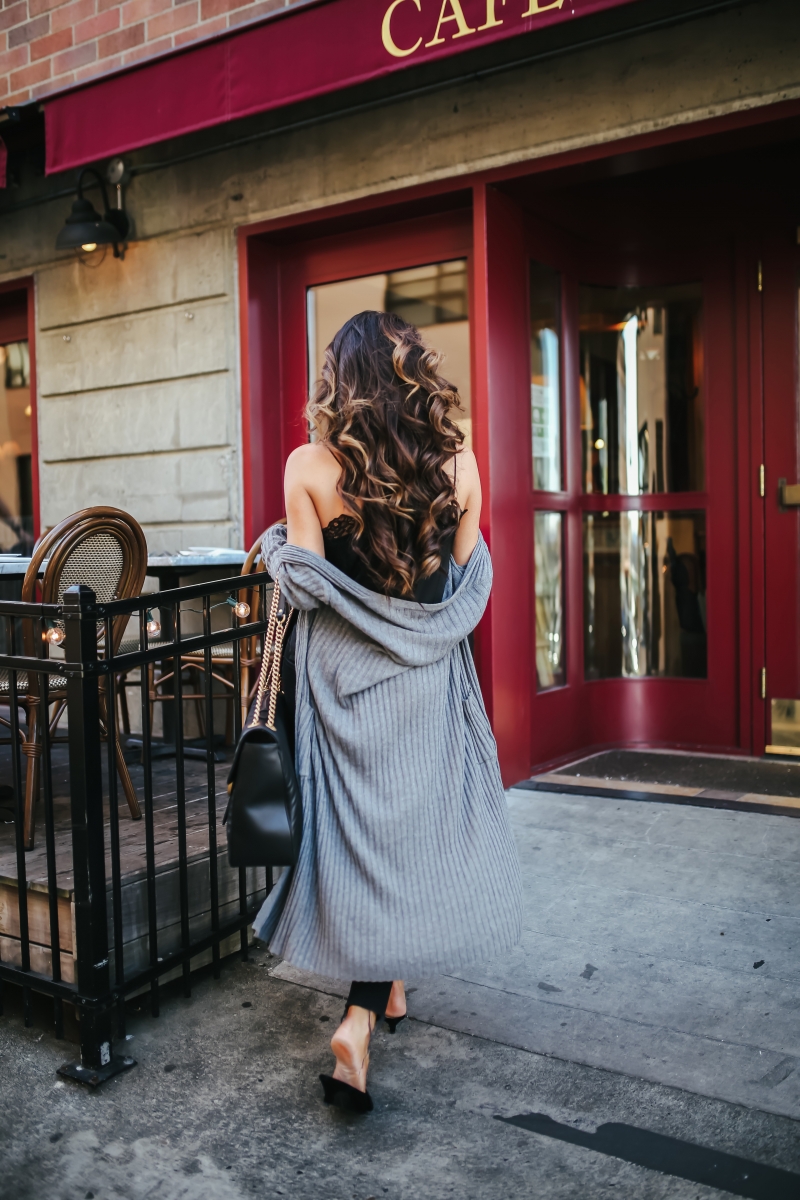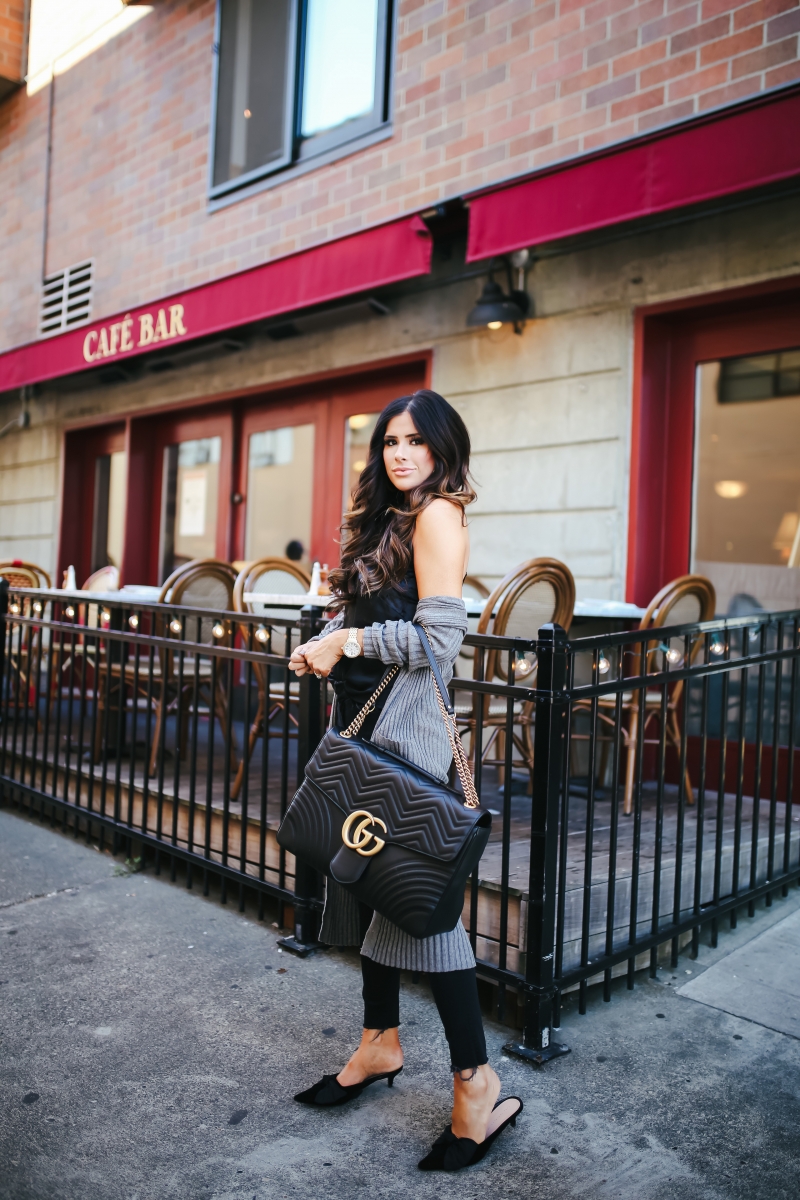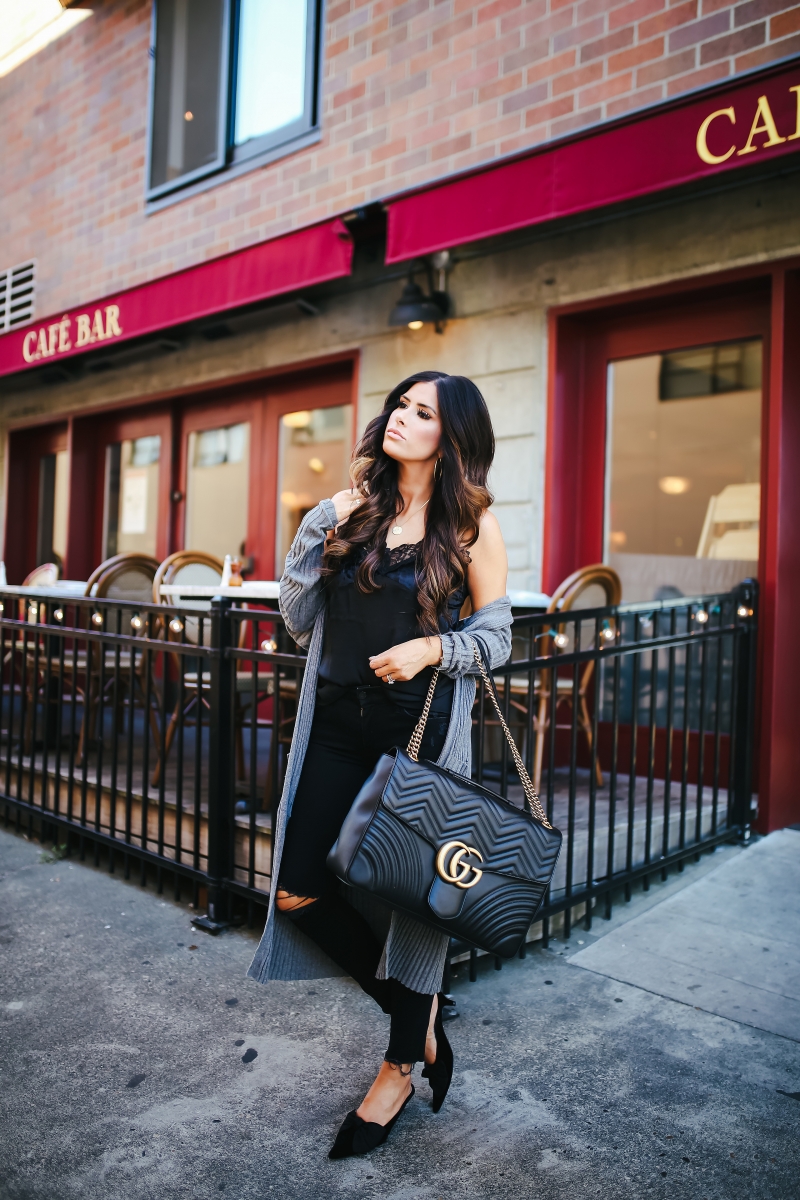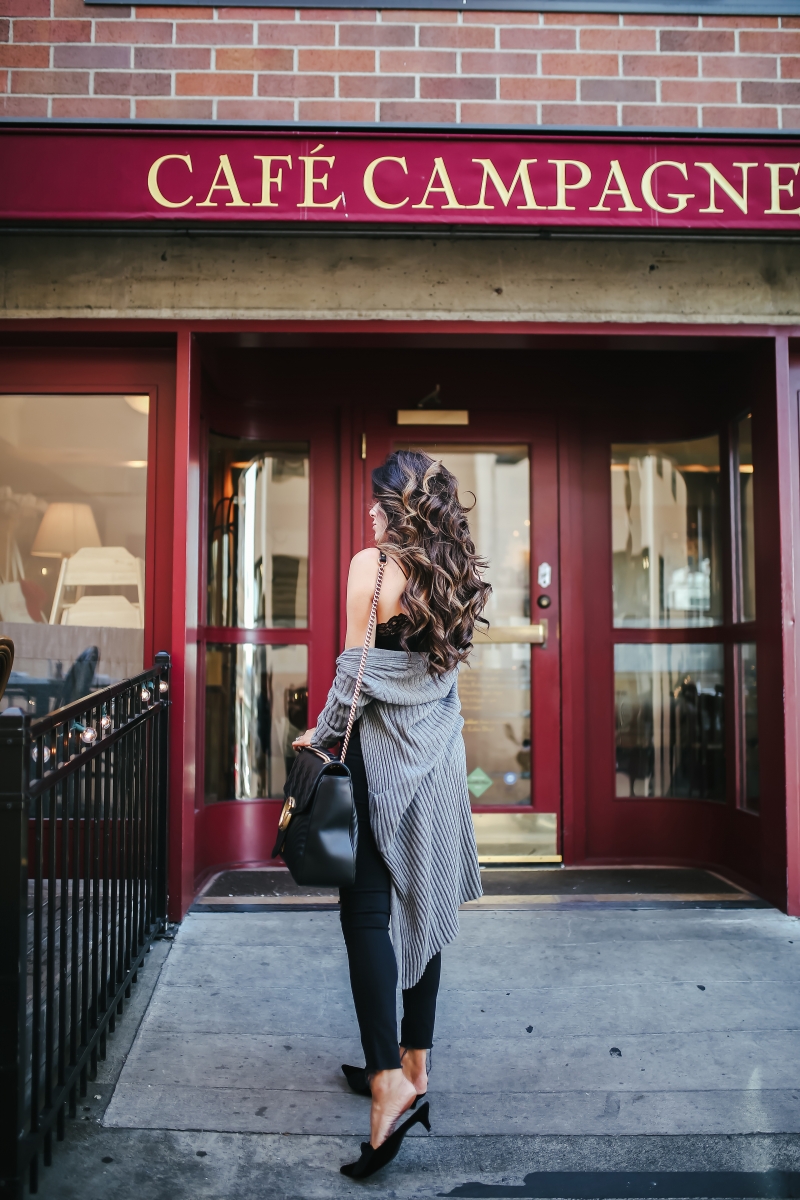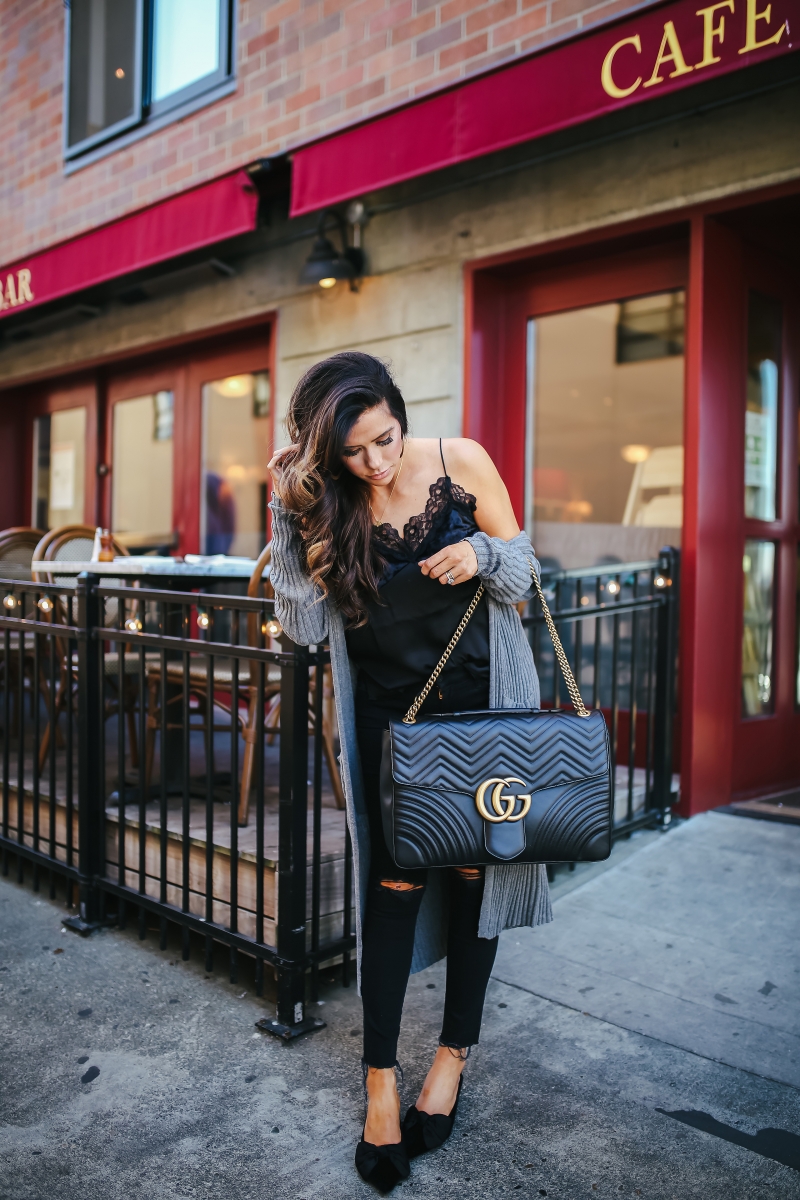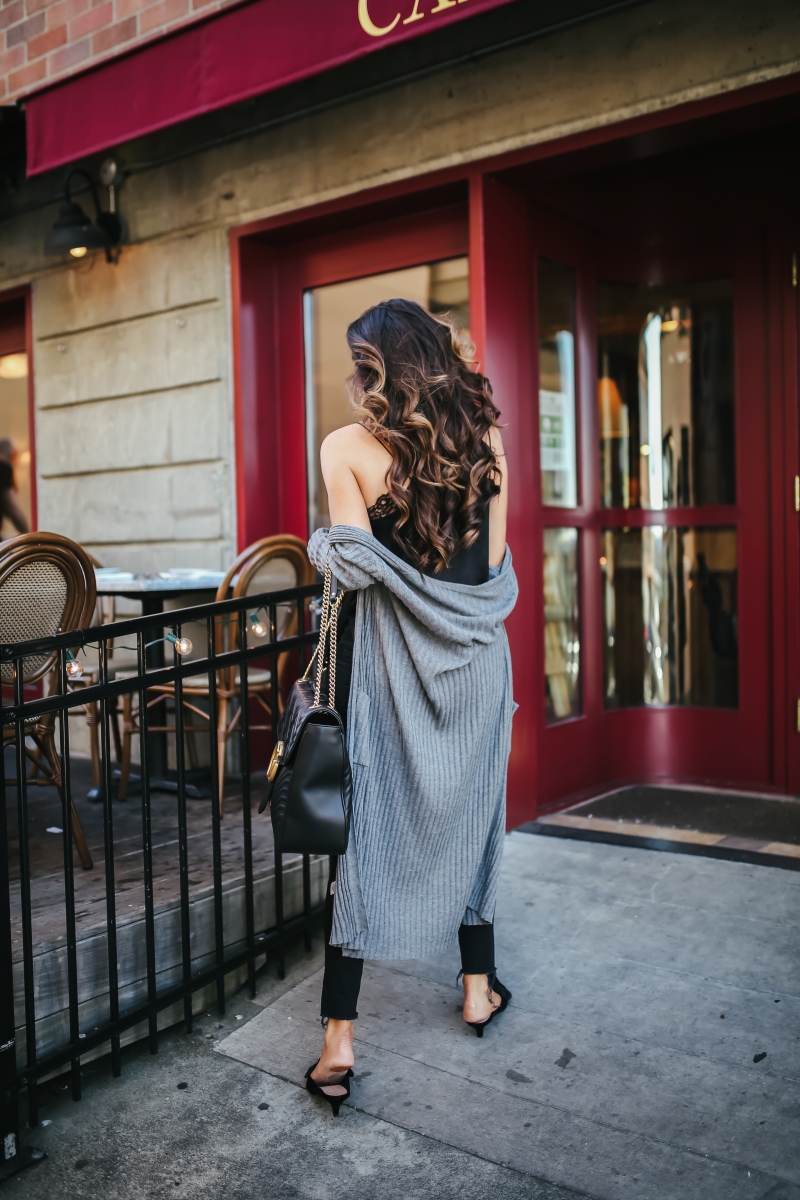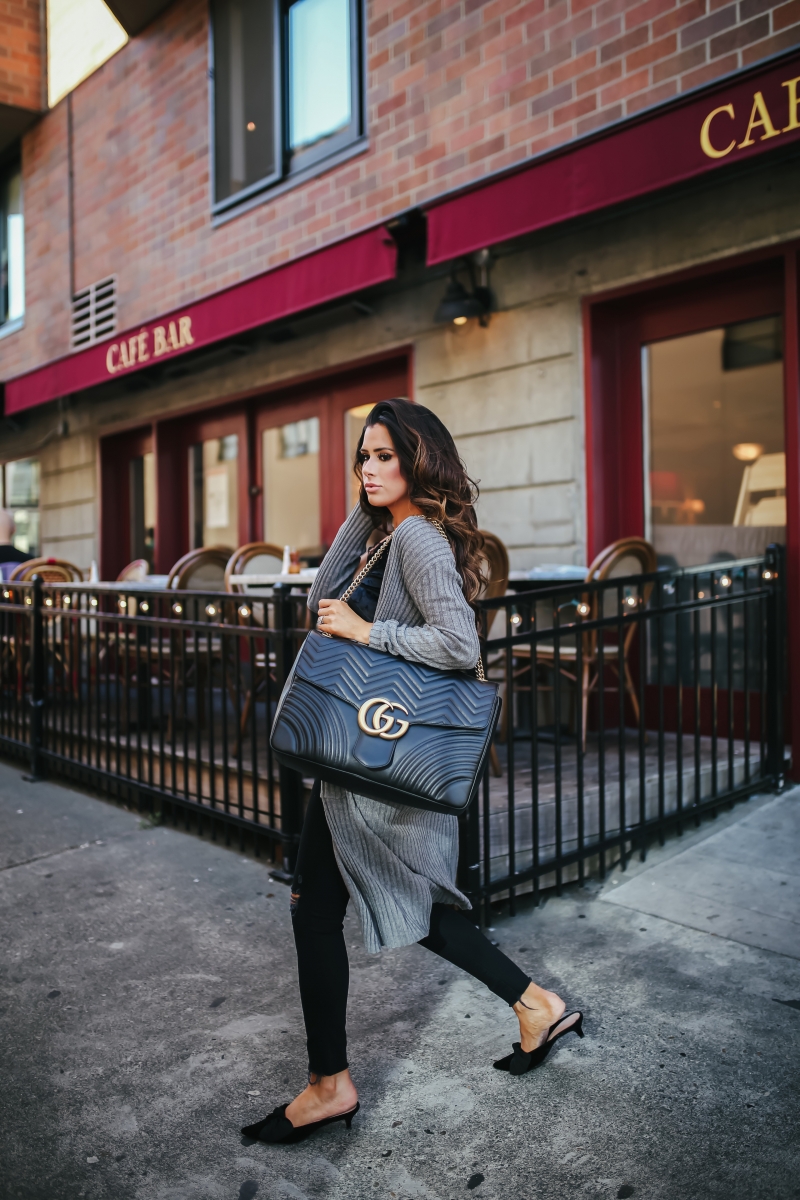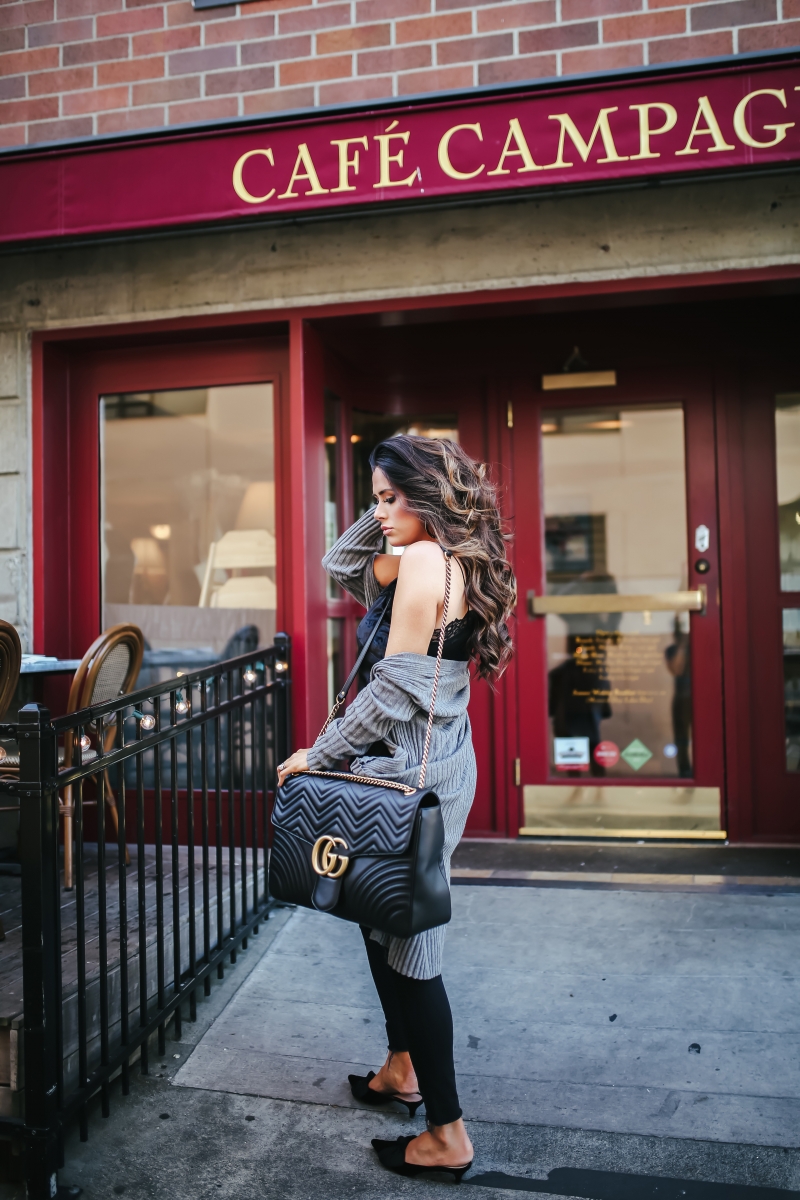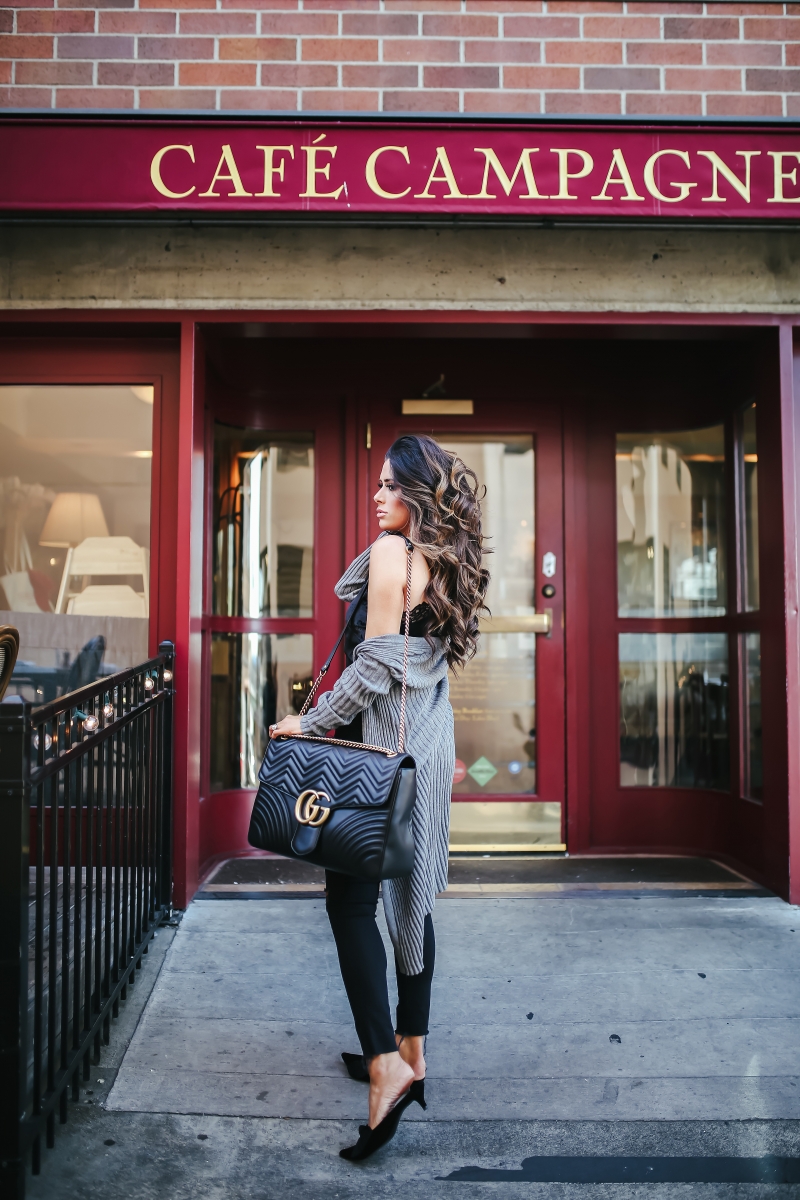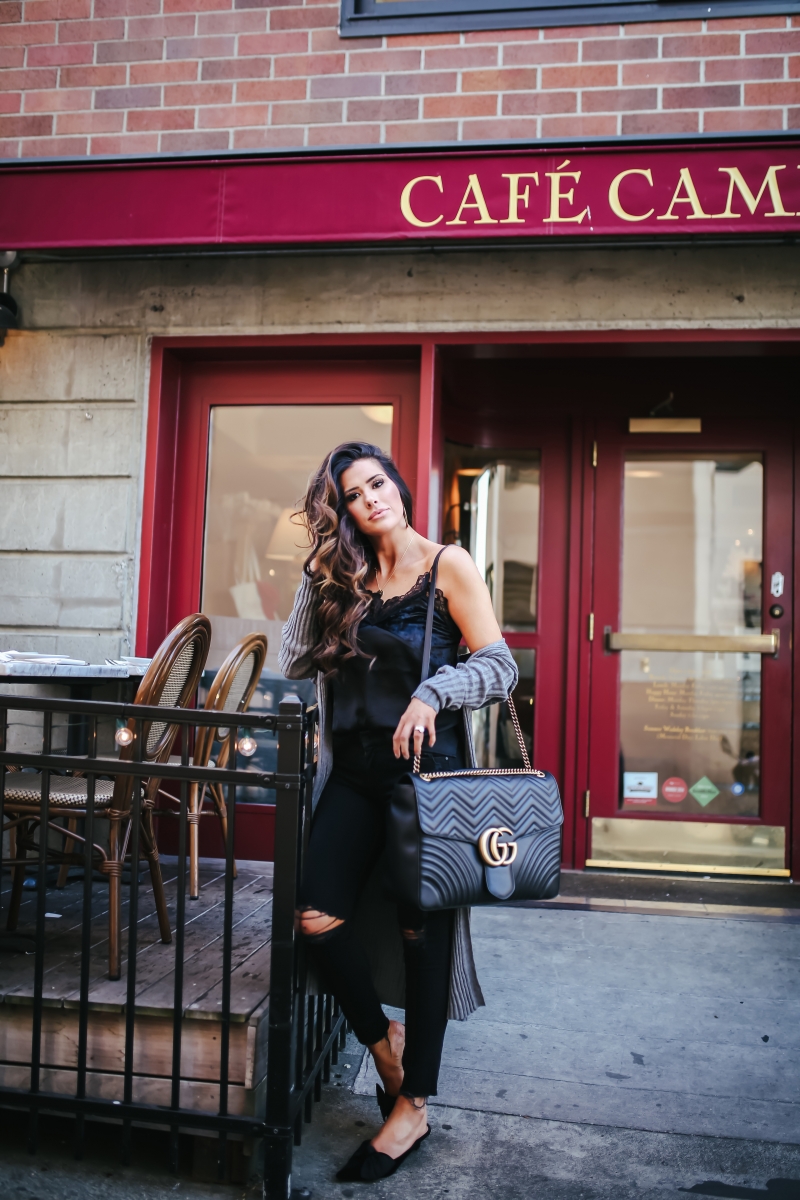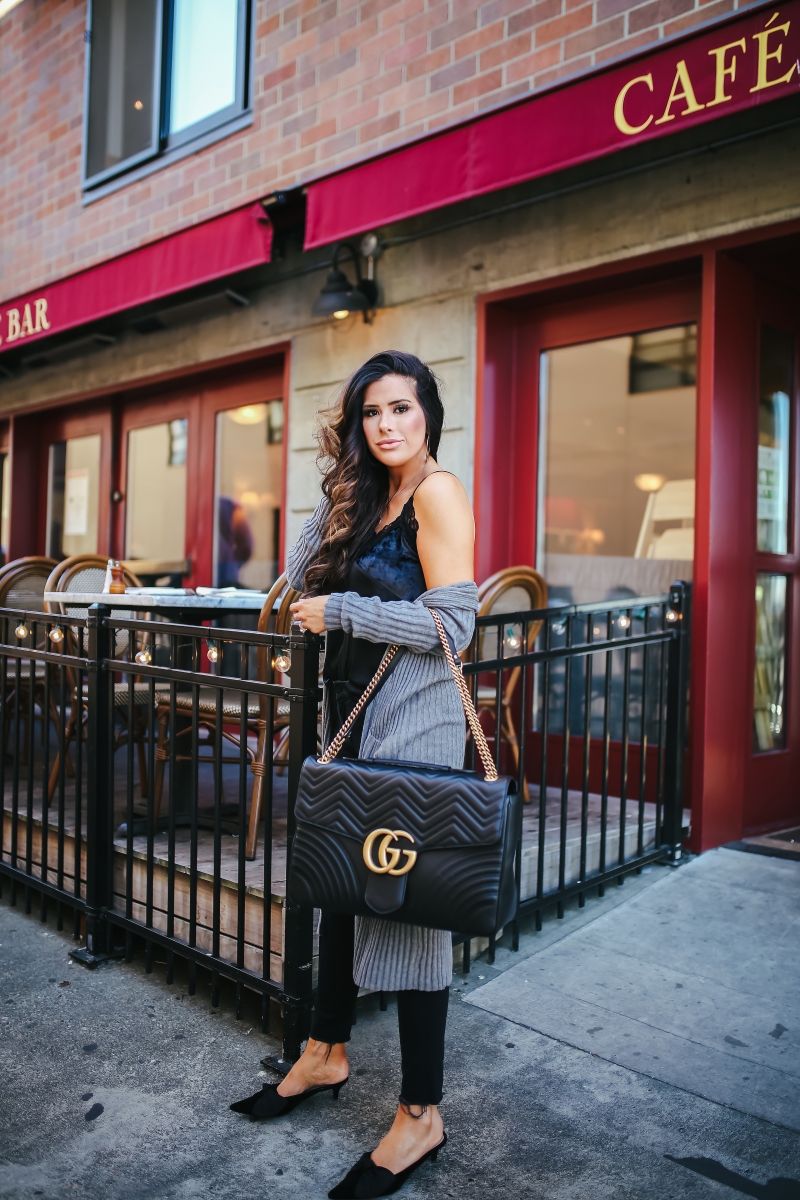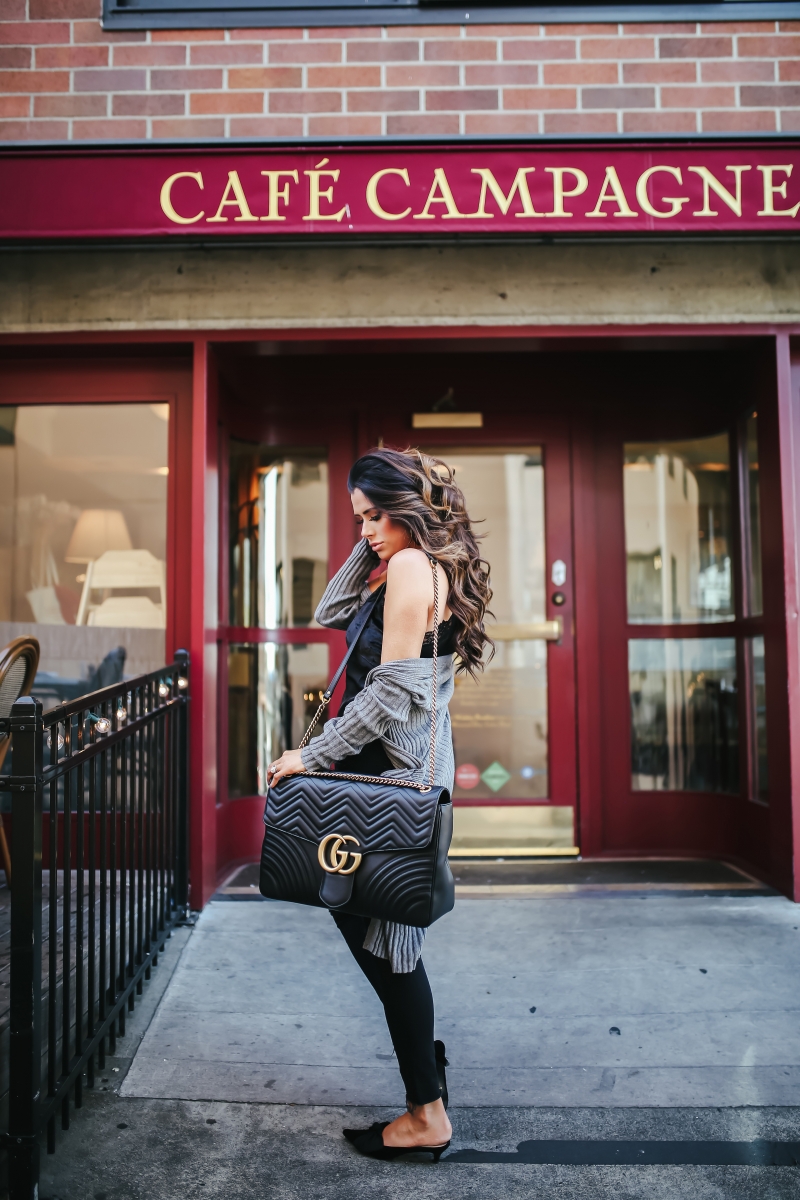 CARDIGAN: BP (under $50 – wearing size small) | CAMI: BP ($39) | DENIM: Mother | FLATS: old (similar styles HERE & HERE) | BAG: Gucci | NECKLACE: The Styled Collection |
Sooooo since we went to Seattle last minute, I only had like 30 minutes to pack – right before our flight… no joke! We left one morning early and I love packing for Luke – it is just more fun! I literally ended up just throwing what I could of mine into a bag and winging it. When we got into Seattle – I realized I forgot my foundation, moisturizer, my go-to curling iron, etc. Luckily, my curling iron is a convertible barrel – so I packed the part that plugs into the wall — I had that piece but not the 1" curling iron (w/clamp) that I always use. Well, I end up finding the 1" barrel in John's suitcase that is like a wand – it doesn't have a clamp. I typically don't use it because I have a TON of layers in my hair. My hair (once upon a time before Luke turned 3 mos.) was thick so I always had layers in it to thin it out a bit. Anyway, wrapping a lot of short layers around a barrel is hard and burns your fingers – so I prefer the clamp type!
Anywho, John was really sweet and offered to run to the Target down the street to get a curling iron but I already have so many at home and didn't want to waste money so I just forced myself to try the barrel again. Surprisingly – it turned out so well and I really ended up loving it! It's different than my usual curls but they look more effortless and as they fall they look good as well! I just wear my hair twisted into a bun at night w/ THESE and let it down the next day and still have loose curls! Anyway, just thought I'd share this because my curling wand is on sale today – woohoo! Linking all the products below.
#3 Heat Spray
#4 Use this heat spray after shampooing!
#5 Use oil last to smooth.