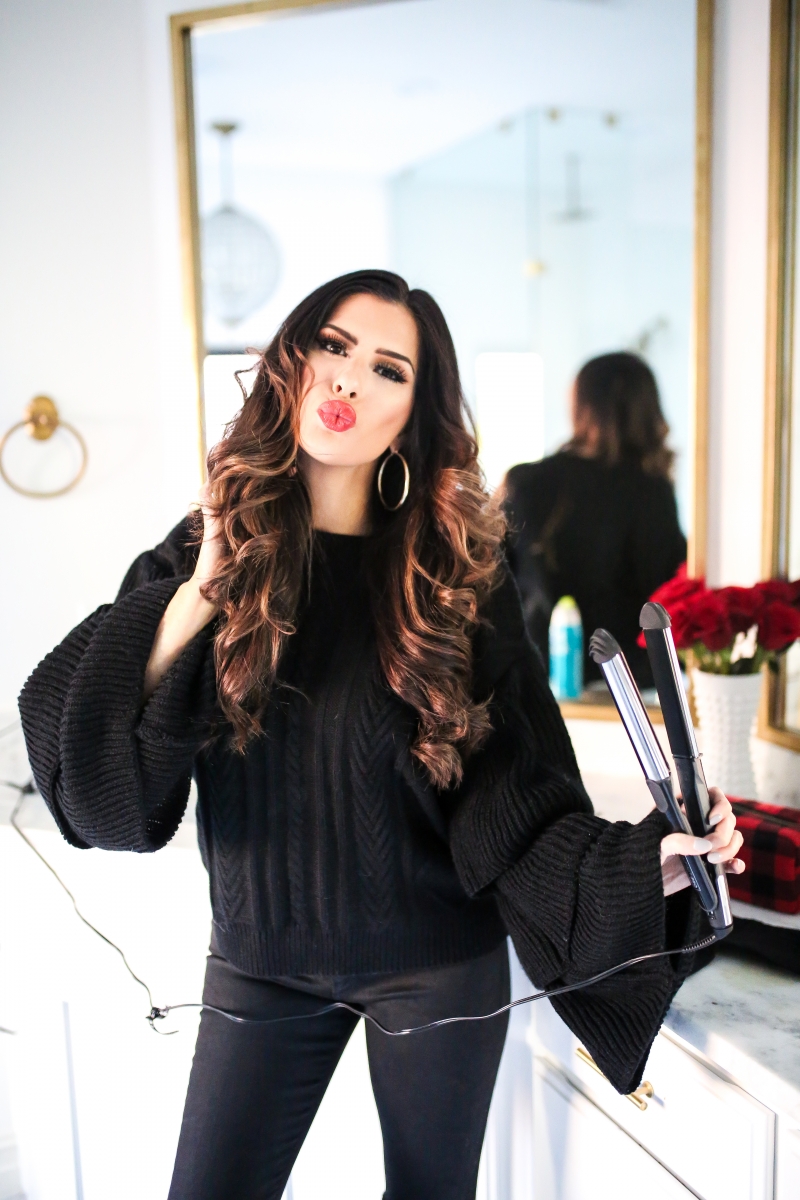 I did a little Q&A on my Insta-stories a couple of weeks ago and mentioned that I used to curl my hair with my straightener! I had a few people inquire about it since I mentioned that it keeps your curl locked in longer — I also find that it makes your hair shinier as well. Anyway, today I thought I'd quickly walk you through how I use my InfinitiPro 2-in-1 Styler to curl my hair. Just a warning: it won't be easy initially if you are new to this! It takes a few times to really figure it out since it is so much different than using a curling iron.
So the actual name of this straightener is the Conair InifinitiPro 2-in-1 Styler. It has ceramic coated plates and heats up [in 30 seconds!]  to 400 degrees. I prefer this straightener for curling over others that are more expensive for a couple of reasons. First of all, the outside of the barrel gots hot as well so help lock in the curl & it has the silicone (removable) tips at the end so you have a place to hold on to as you twist your hair around it. I know photos are tough to understand so I had John take a few little clips so that I can post them on my Insta-Story for you all to see!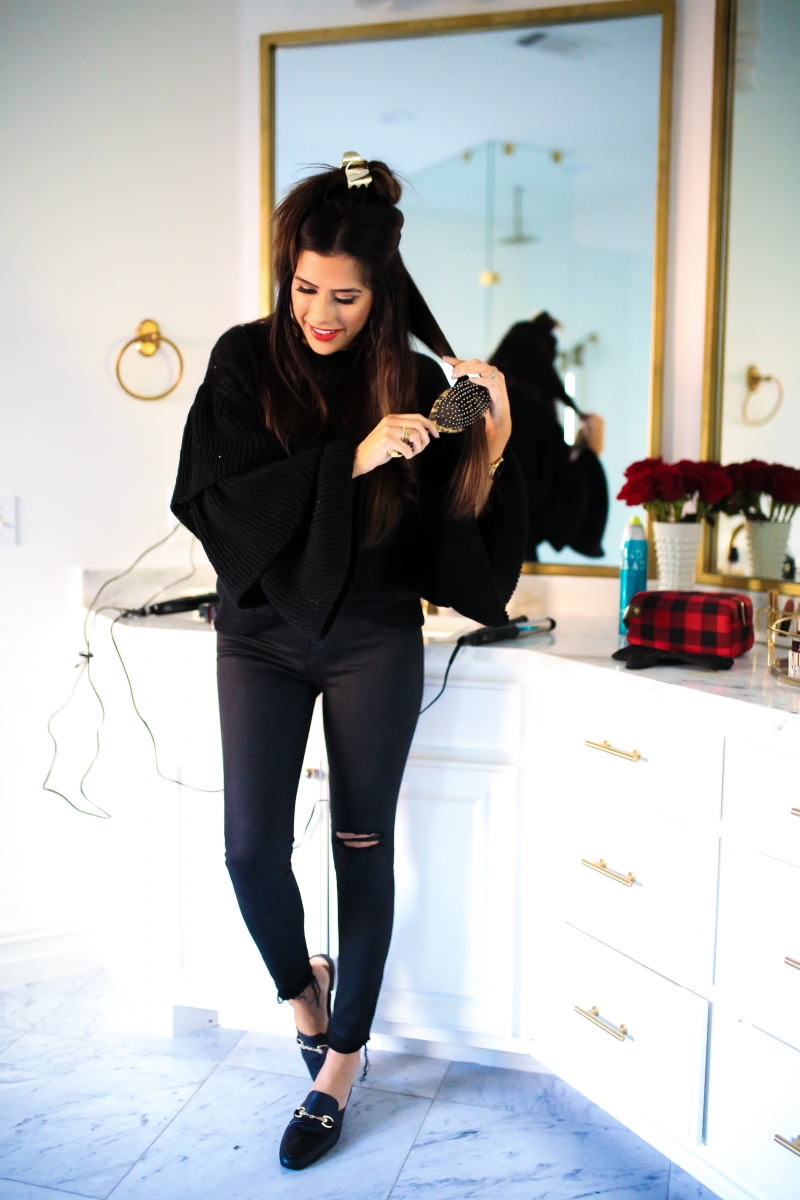 First of all, always brush through your hair before you start to curl the section. The smoother your hair is, the easier it will be to curl it! I am using a WetBrush. [PS. My shoes are from Target – $22! They are Gucci dupes.]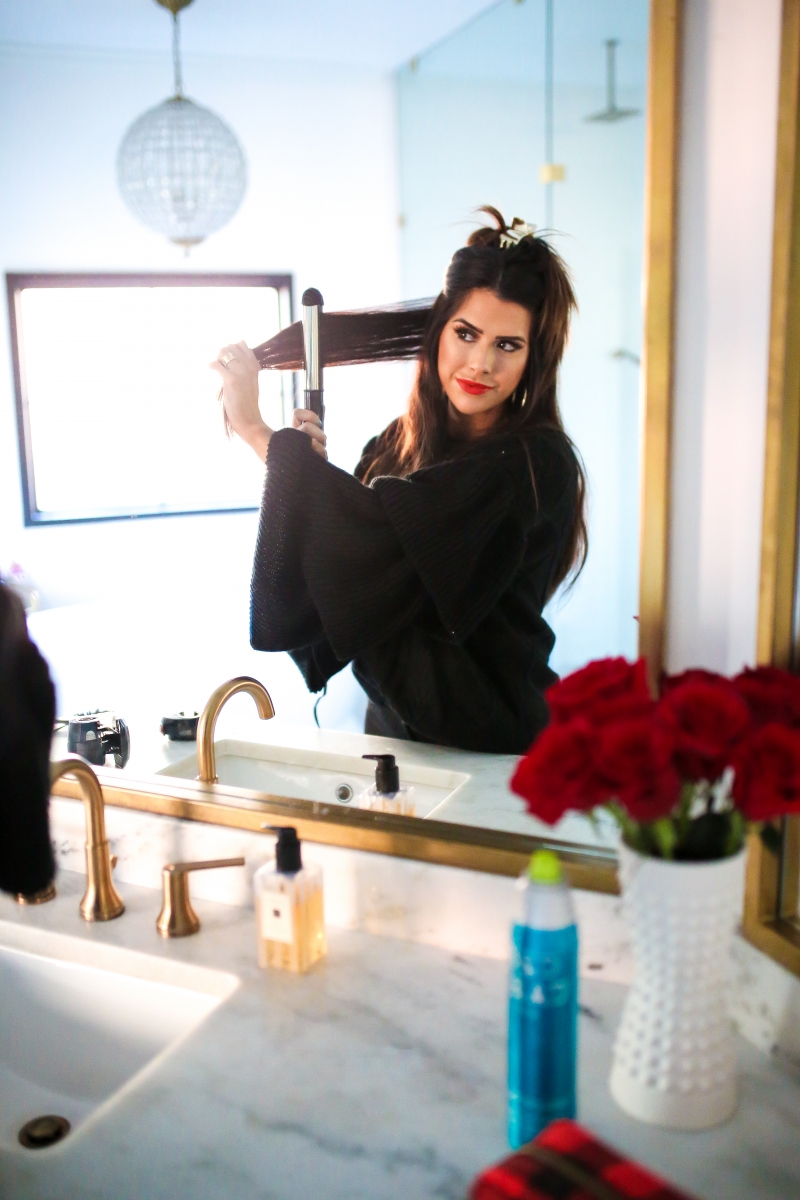 I always start at the top and straighten my hair as I pull it down and once I am half way down I start turning it to create the curl. Conair's 2-in-1 Styler makes your hair super shiny so I like to start at the root and straighten – but you don't have to do that!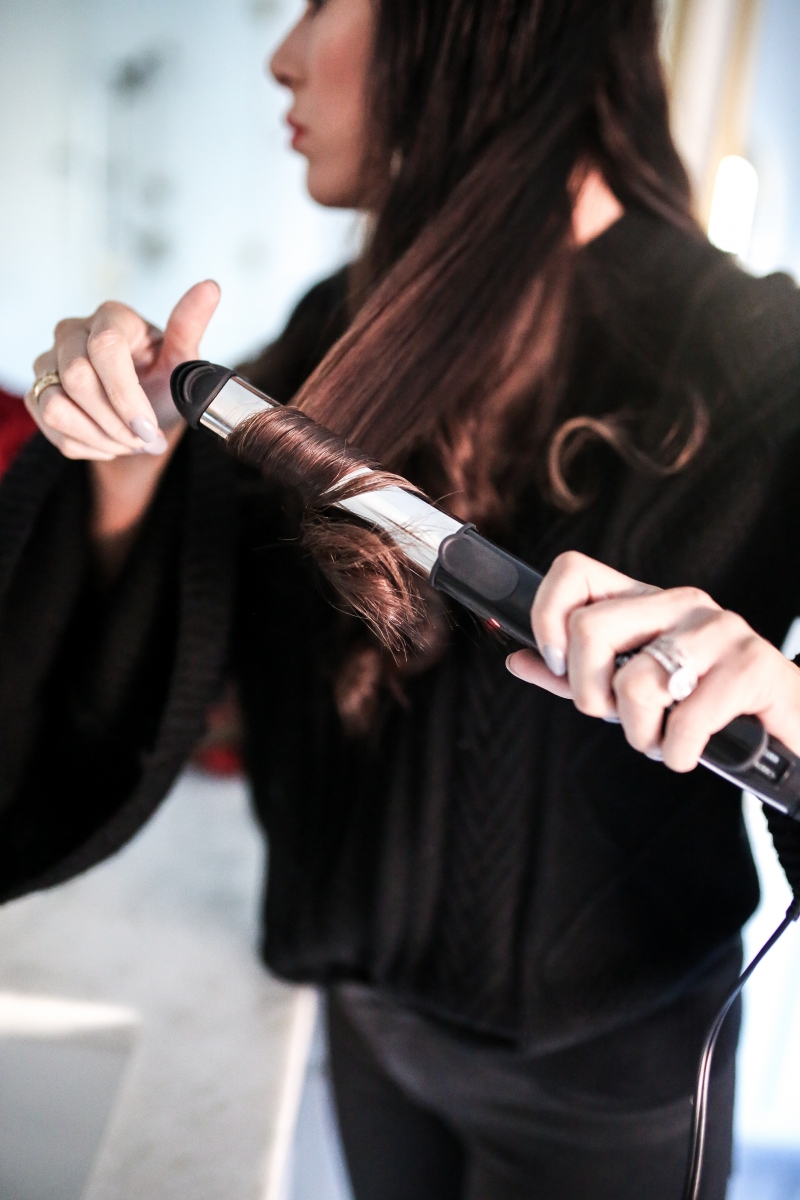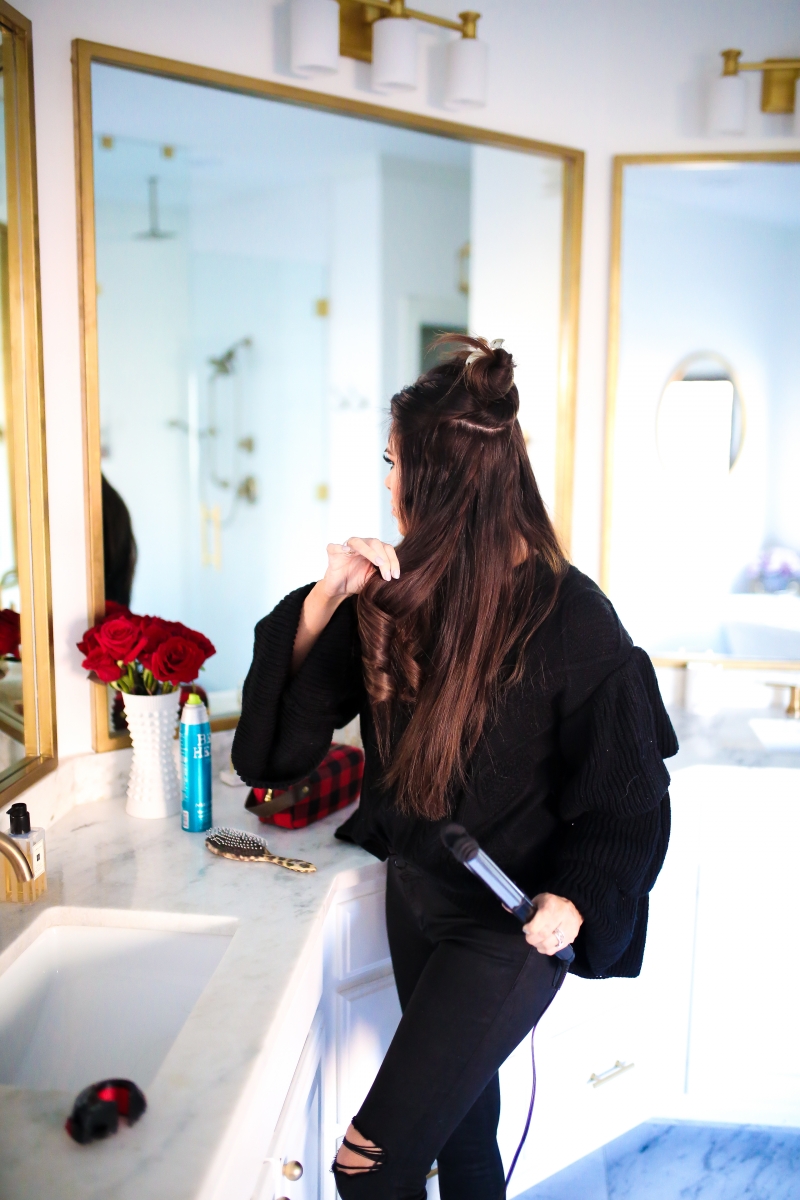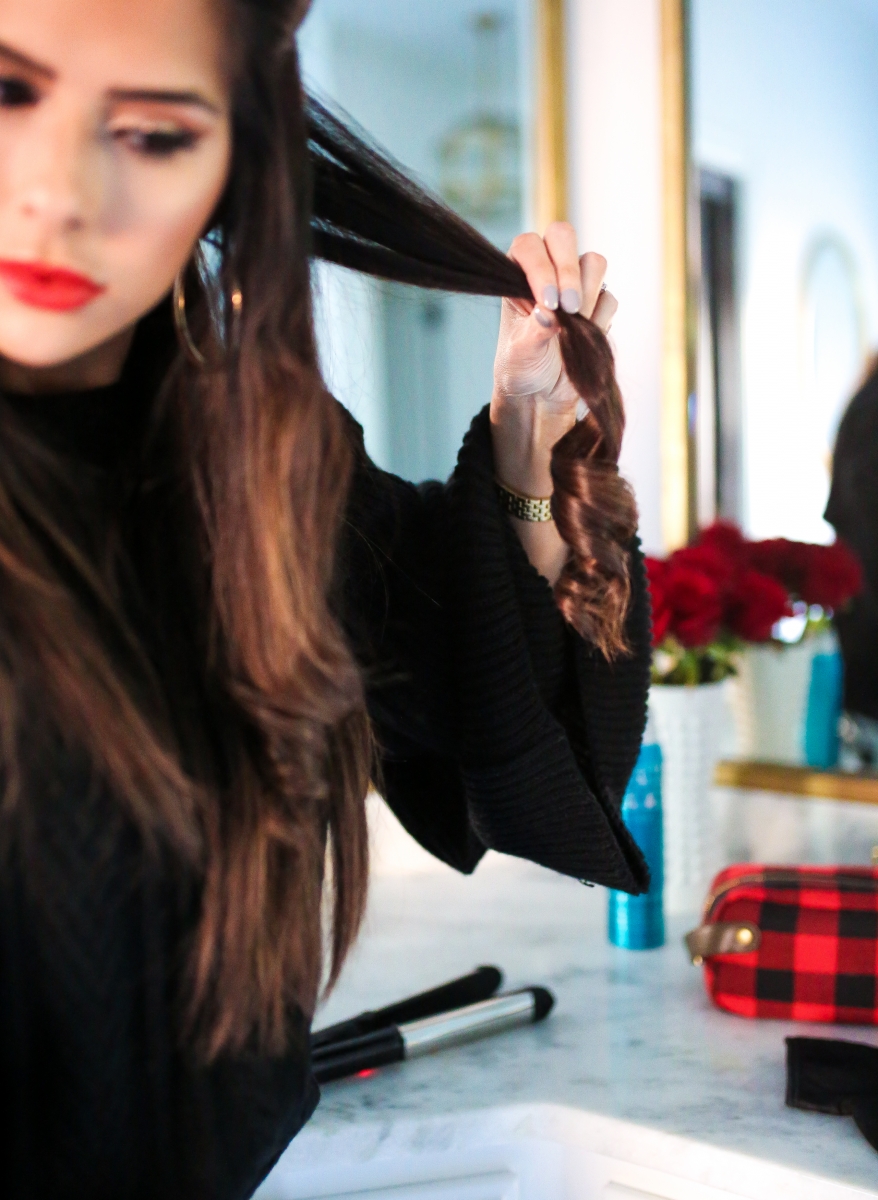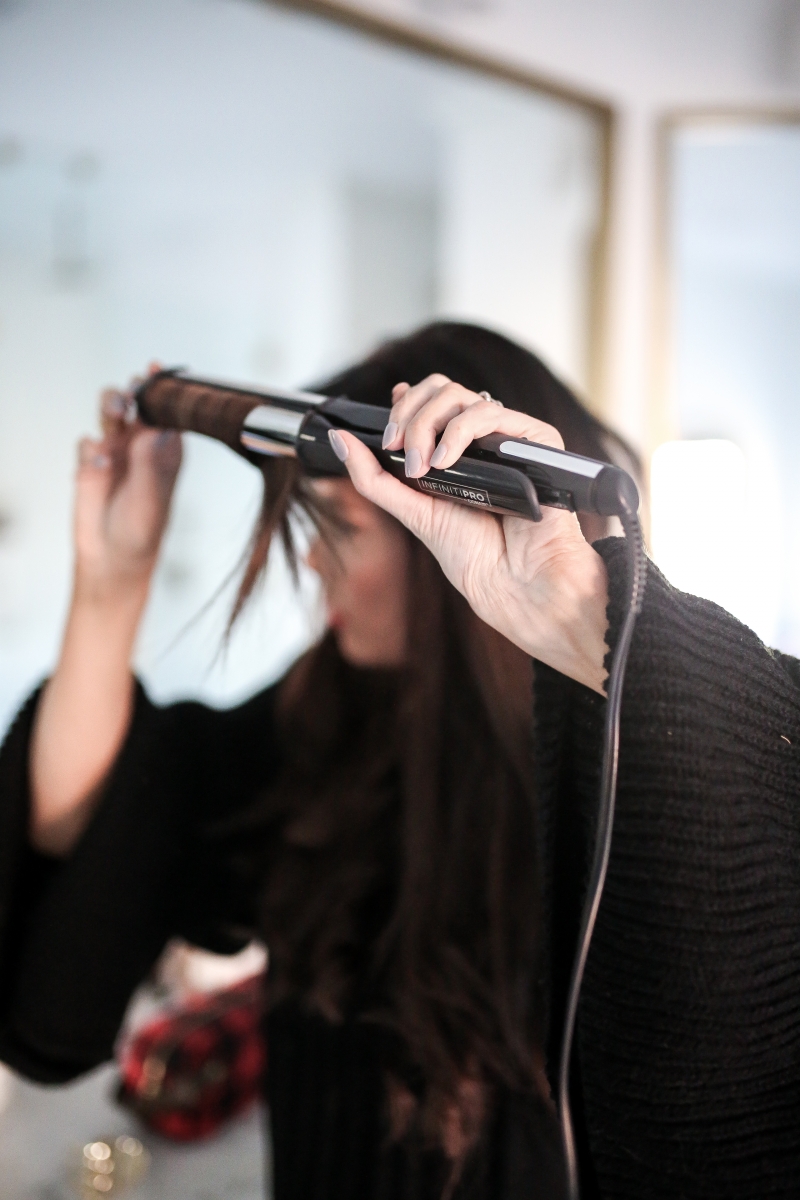 I always curl away from my face! That is the key to making the curls frame your face better!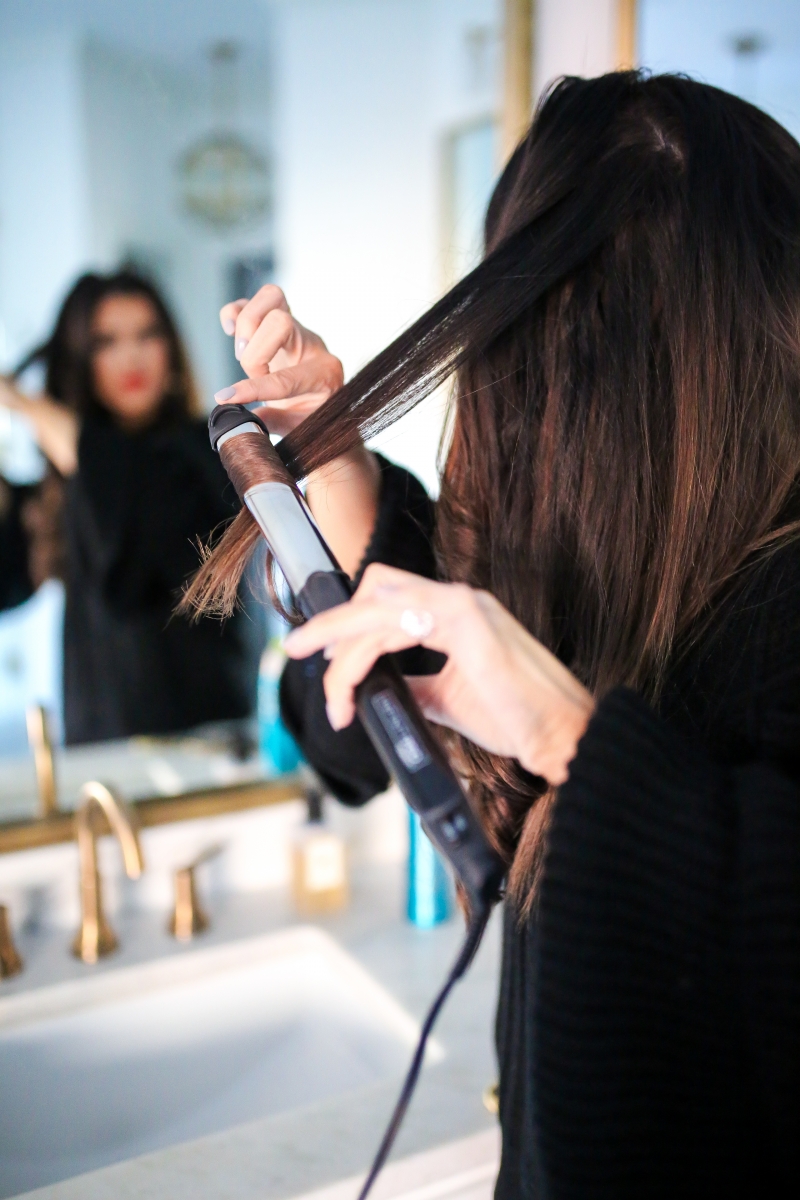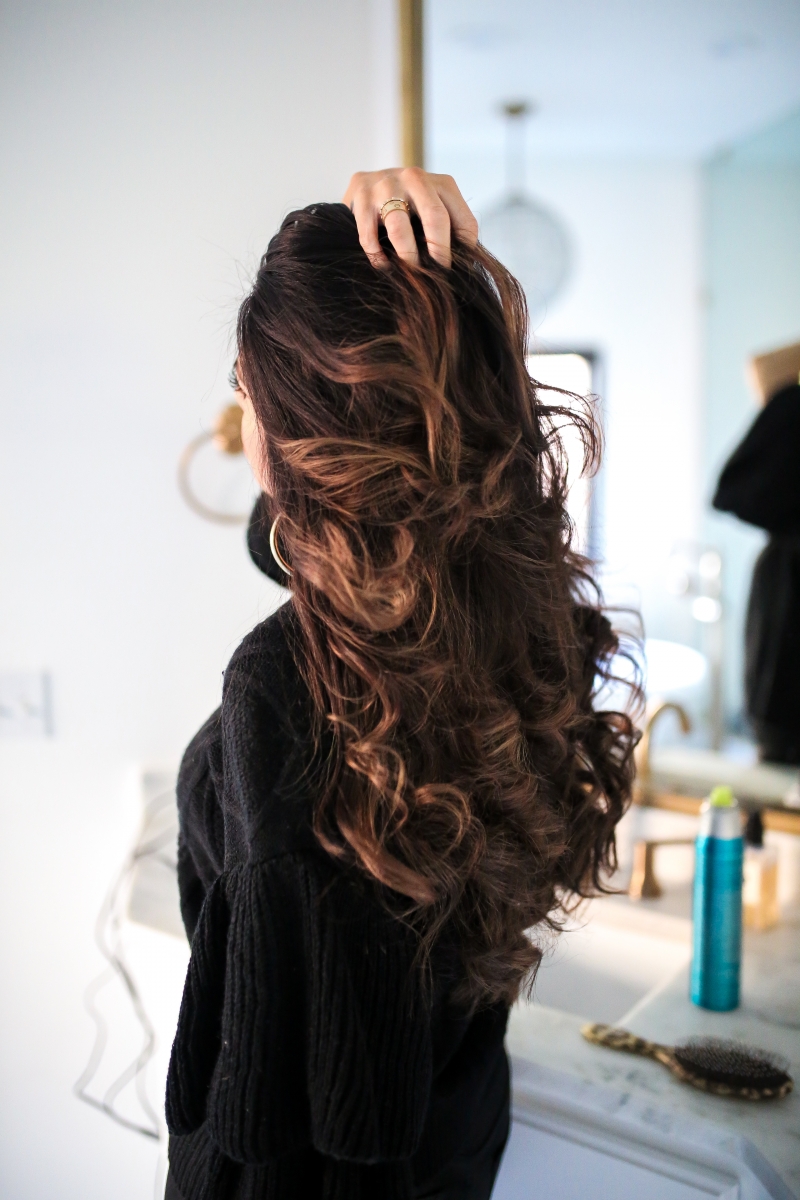 Final result! These curls stay in for a couple of days which is one reason I love using this technique! Once you get the hang of it, it goes by very quickly! I can do my entire head it under 10 minutes! I love that it gives your curl a lot of bounce & an overall voluminous look!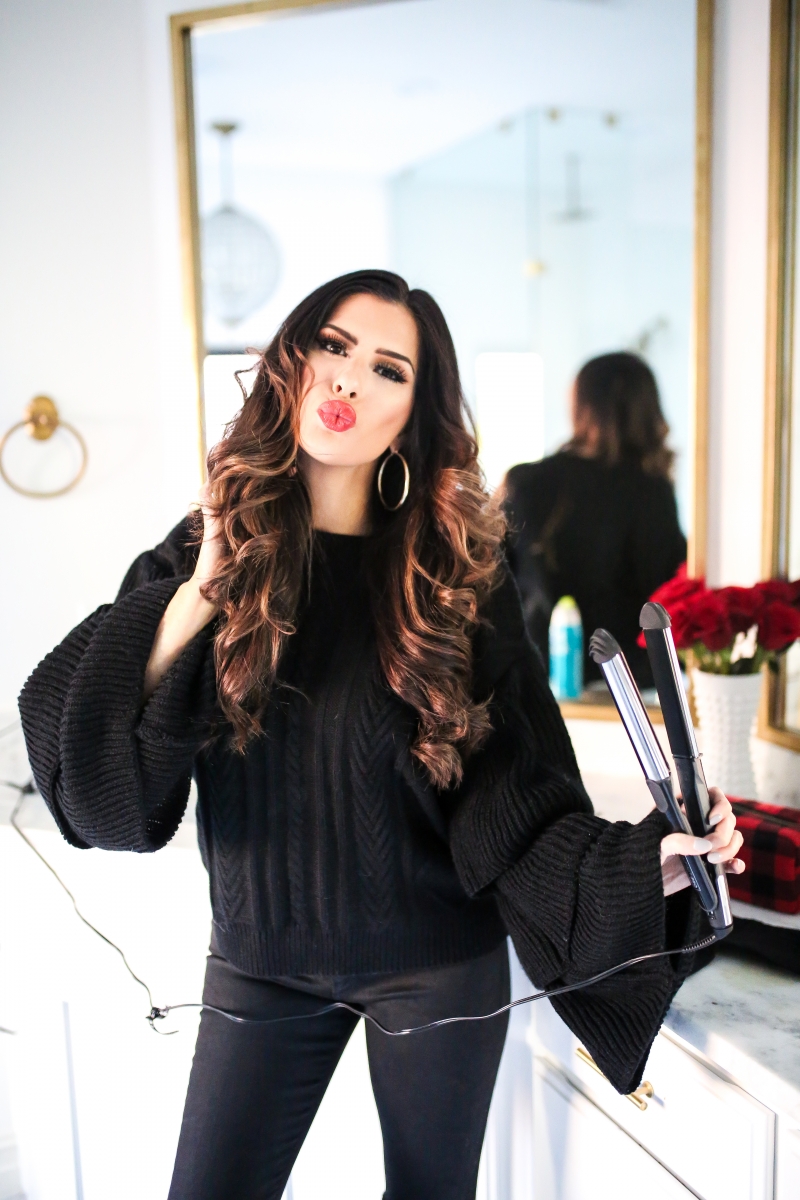 ---
Sidenote: if you don't want to experiment with this, I also have THIS curling iron by Conair. It is REALLY good! I have it in a couple of different sized barrels. I also tried THIS tool that curls the hair for you!! It is so crazy – you just add in a small piece of hair and it wraps it and curls it so that you don't have to do anything! I would recommend it for someone with less or thinner hair because it can be time consuming if you have a lot of hair! All of these Conair products are available at Target, by the way!
Don't forget to check out my Insta-story later today to see a clip on me using the 2-in-1 Styler by Conair to curl my hair! @emilyanngemma

Thanks to Conair for sponsoring today's post.