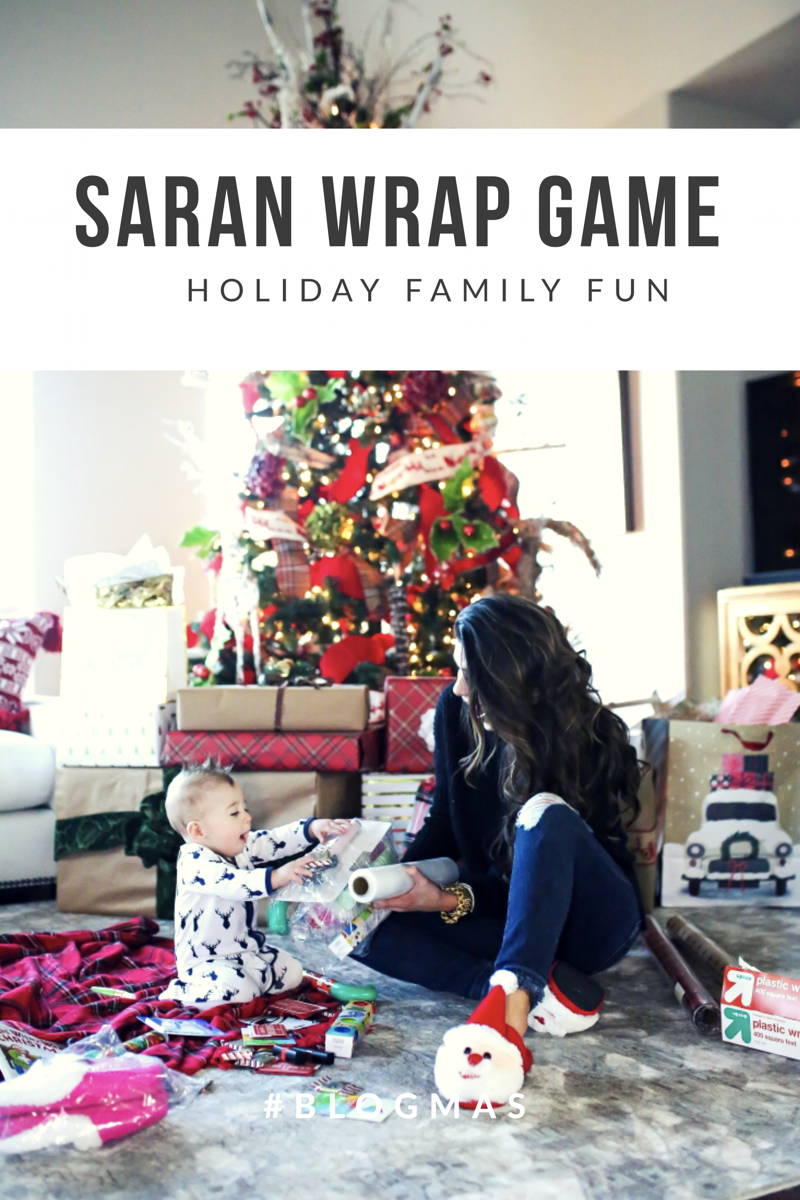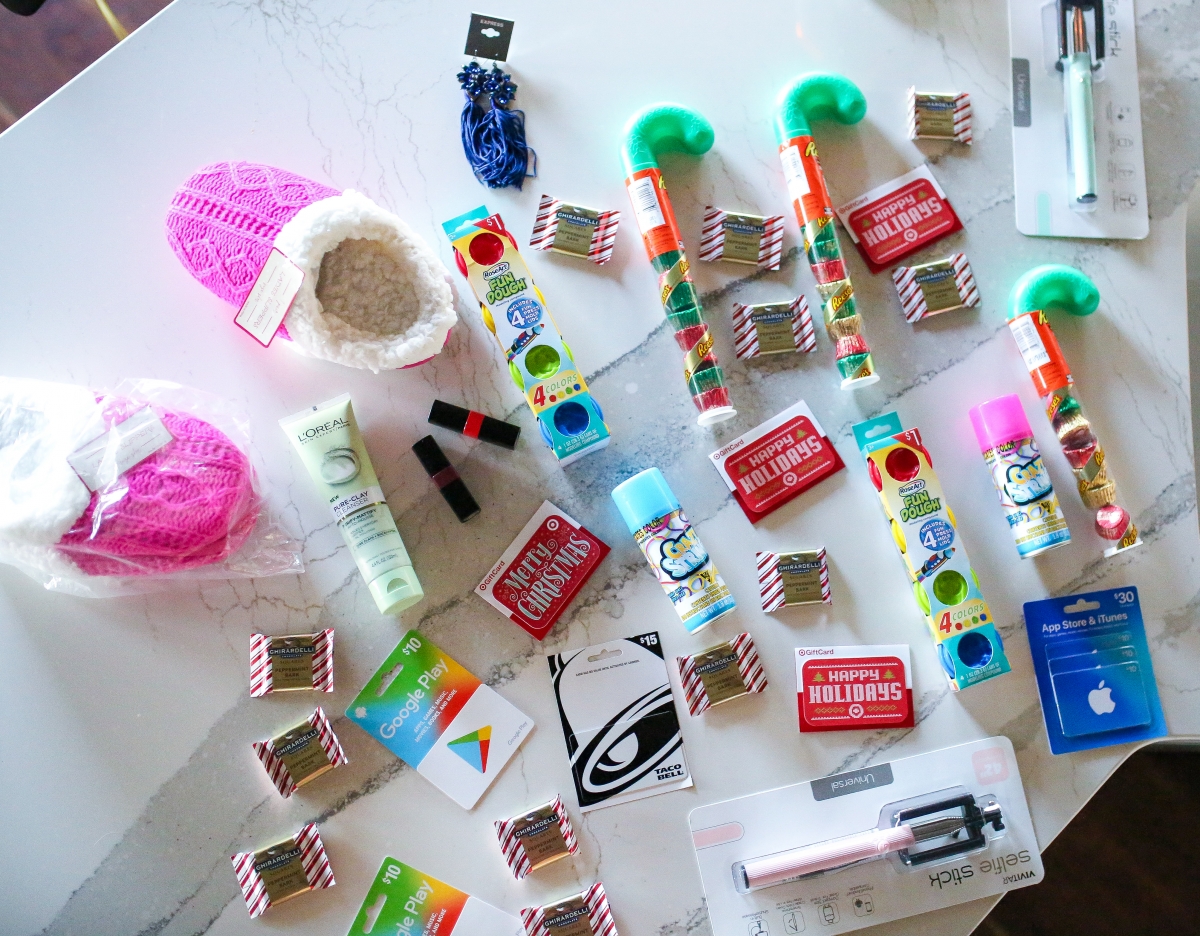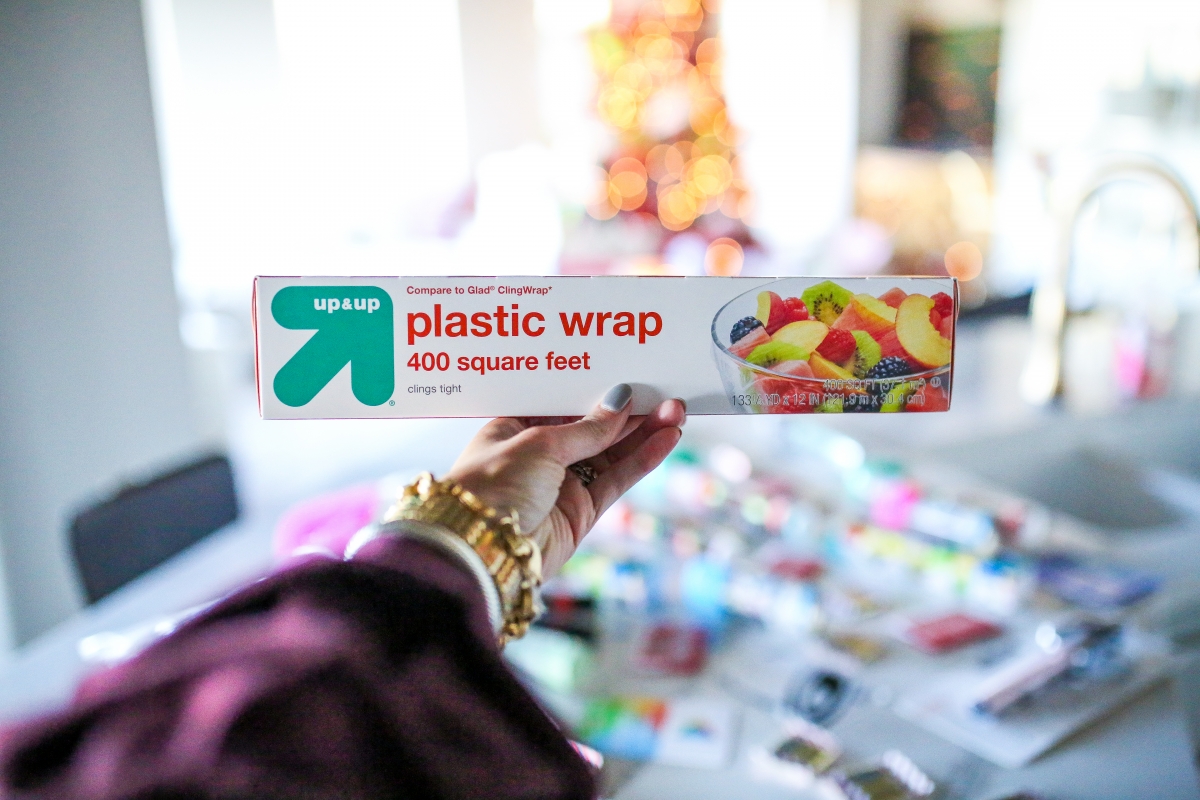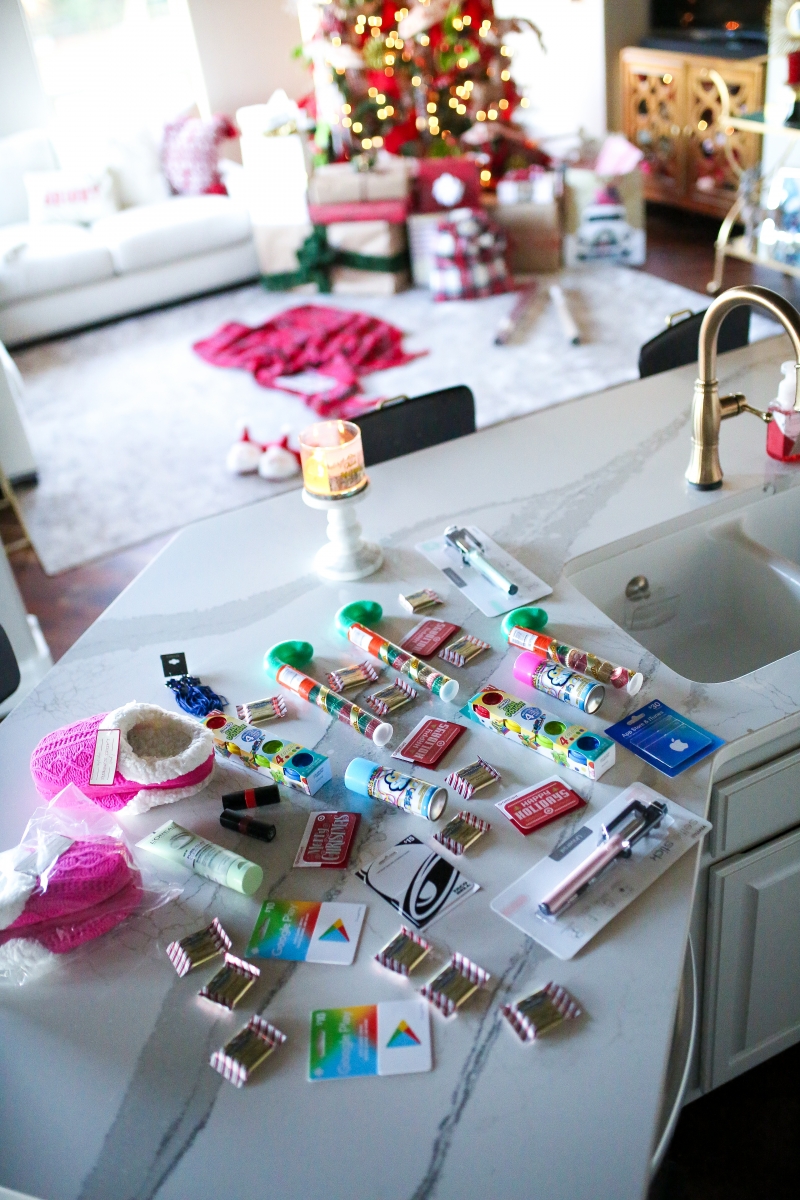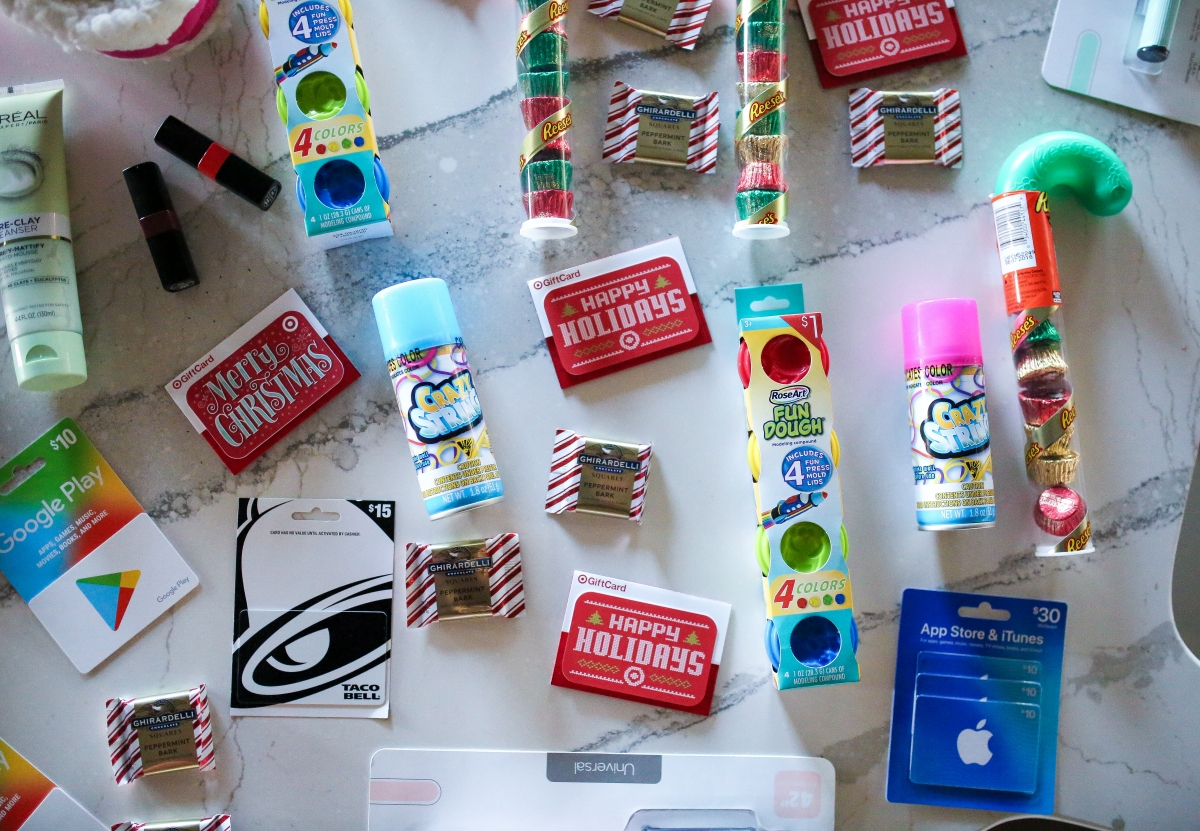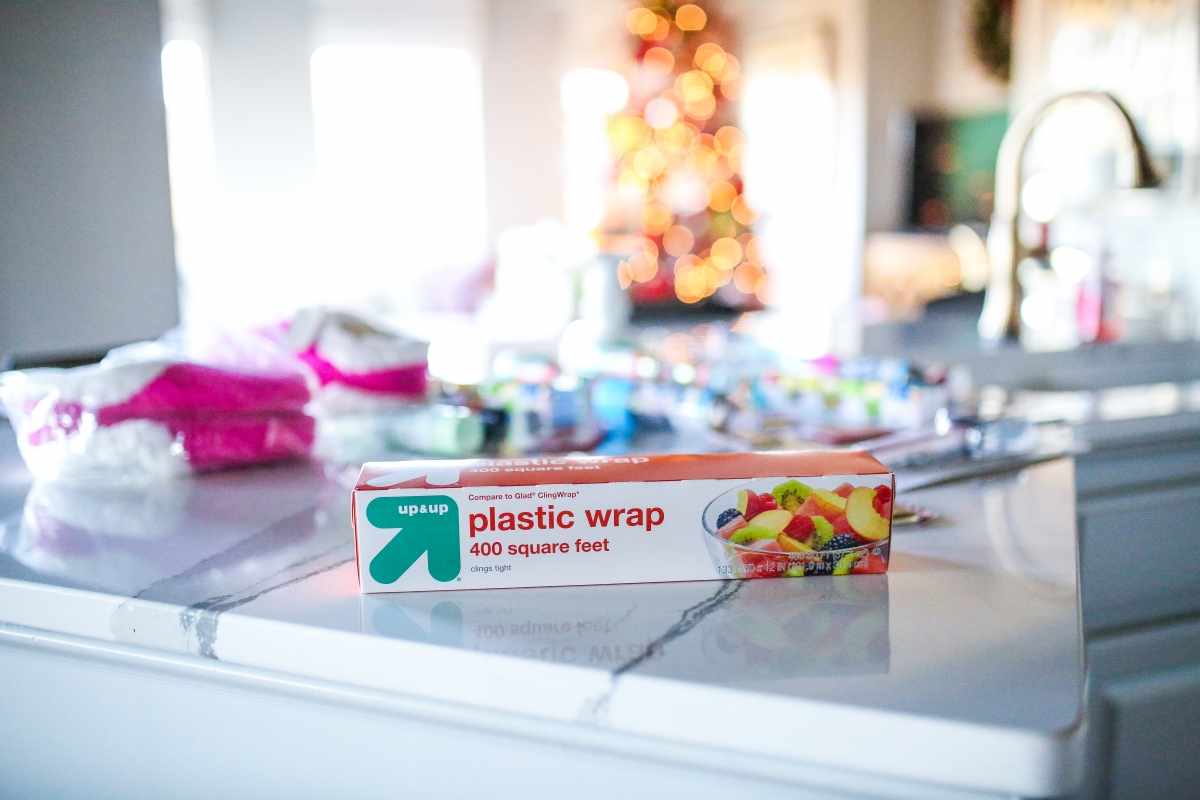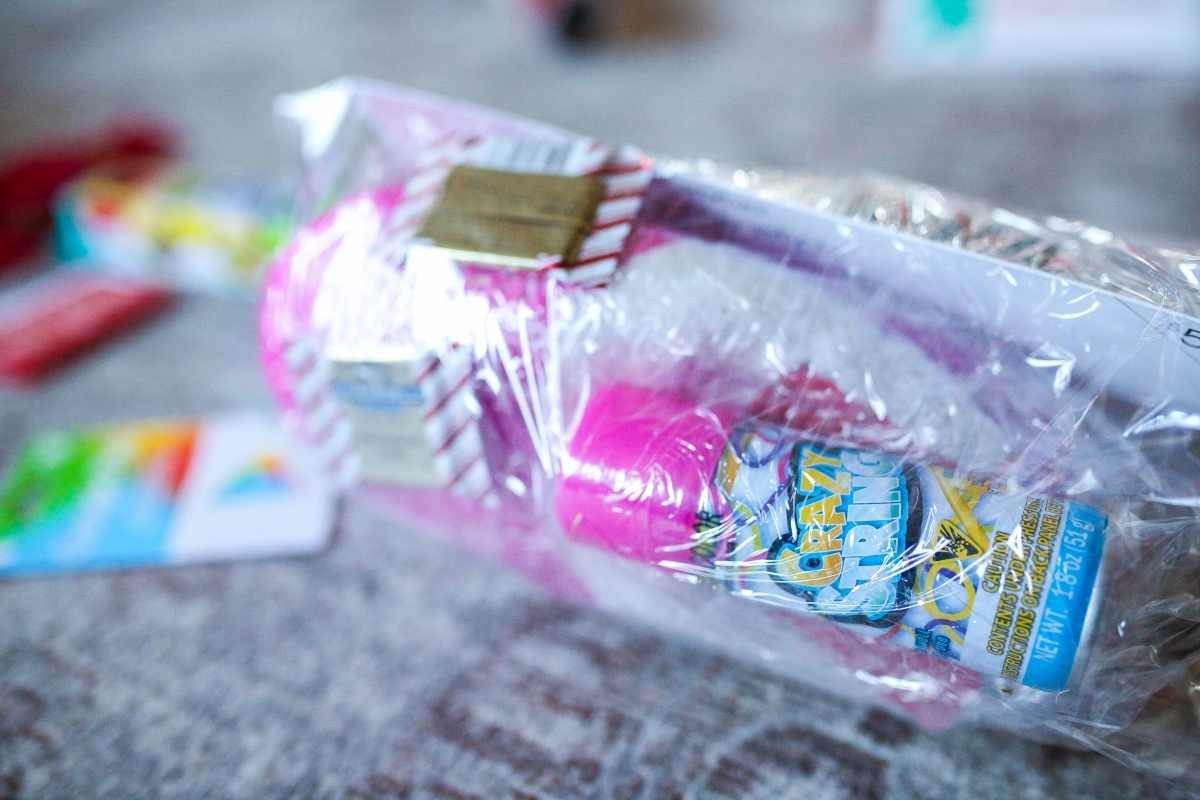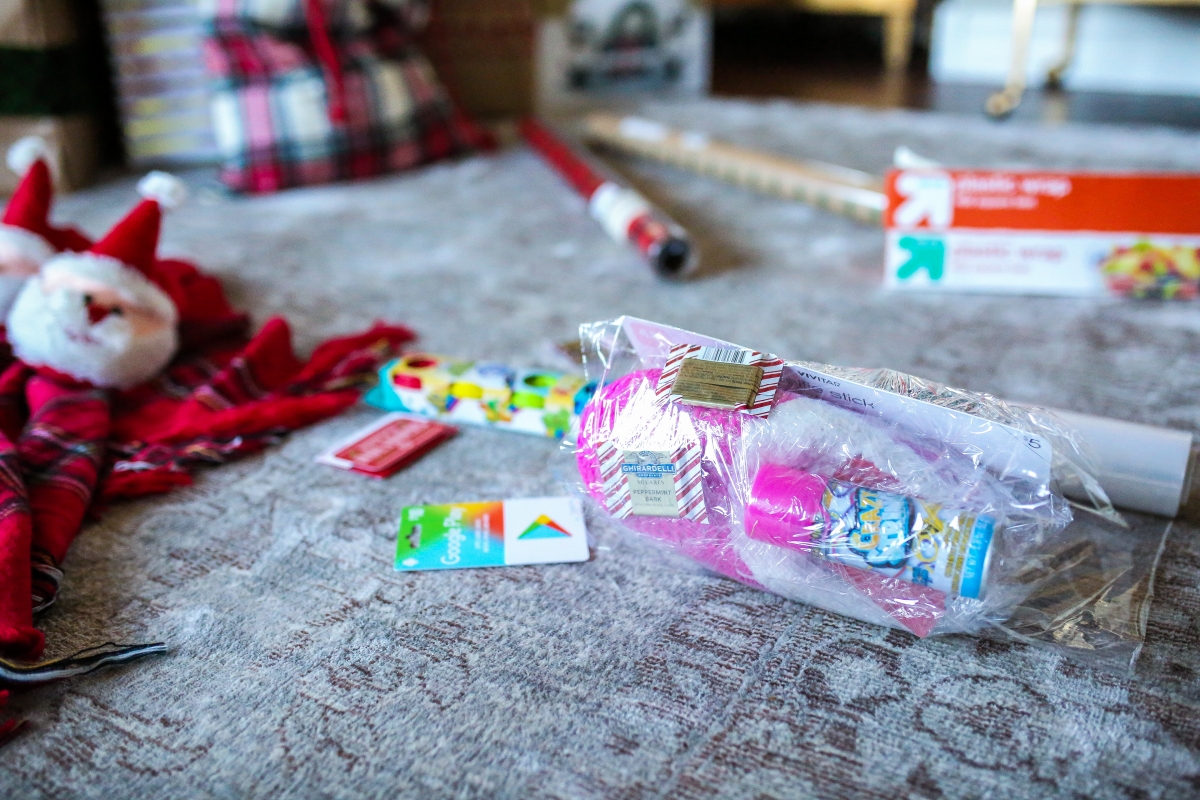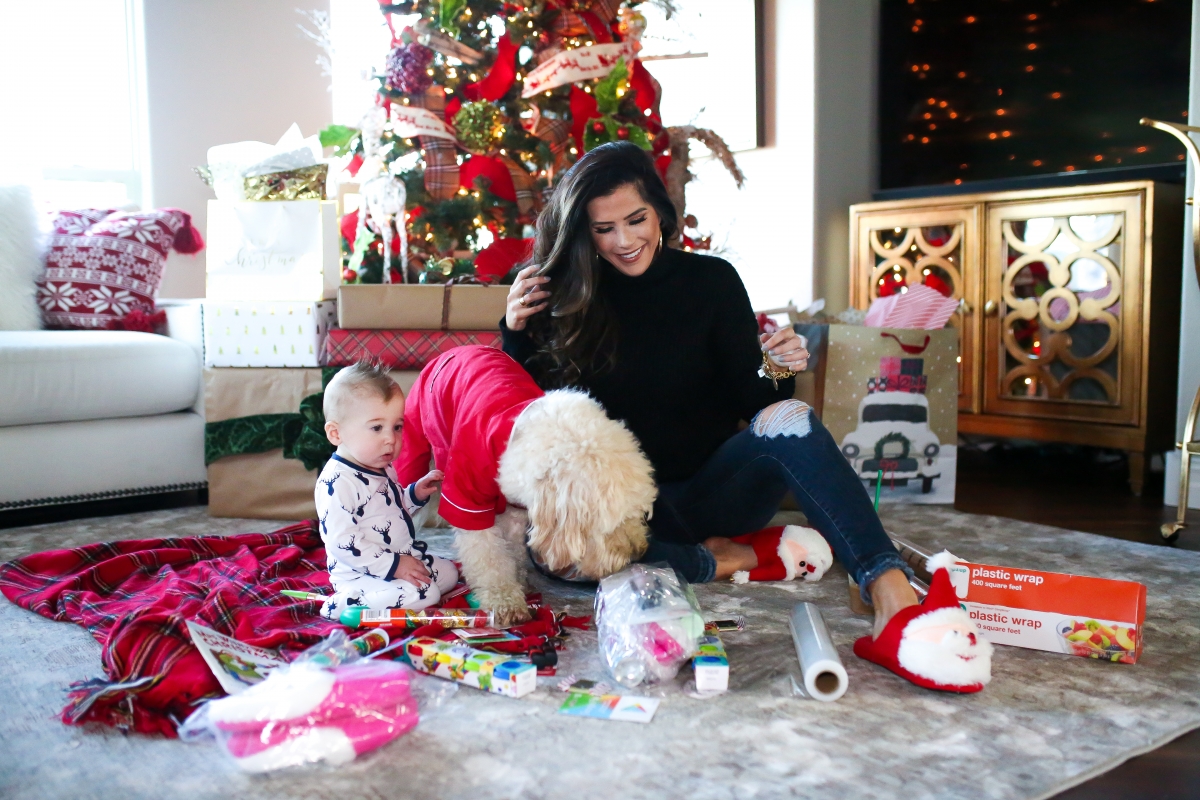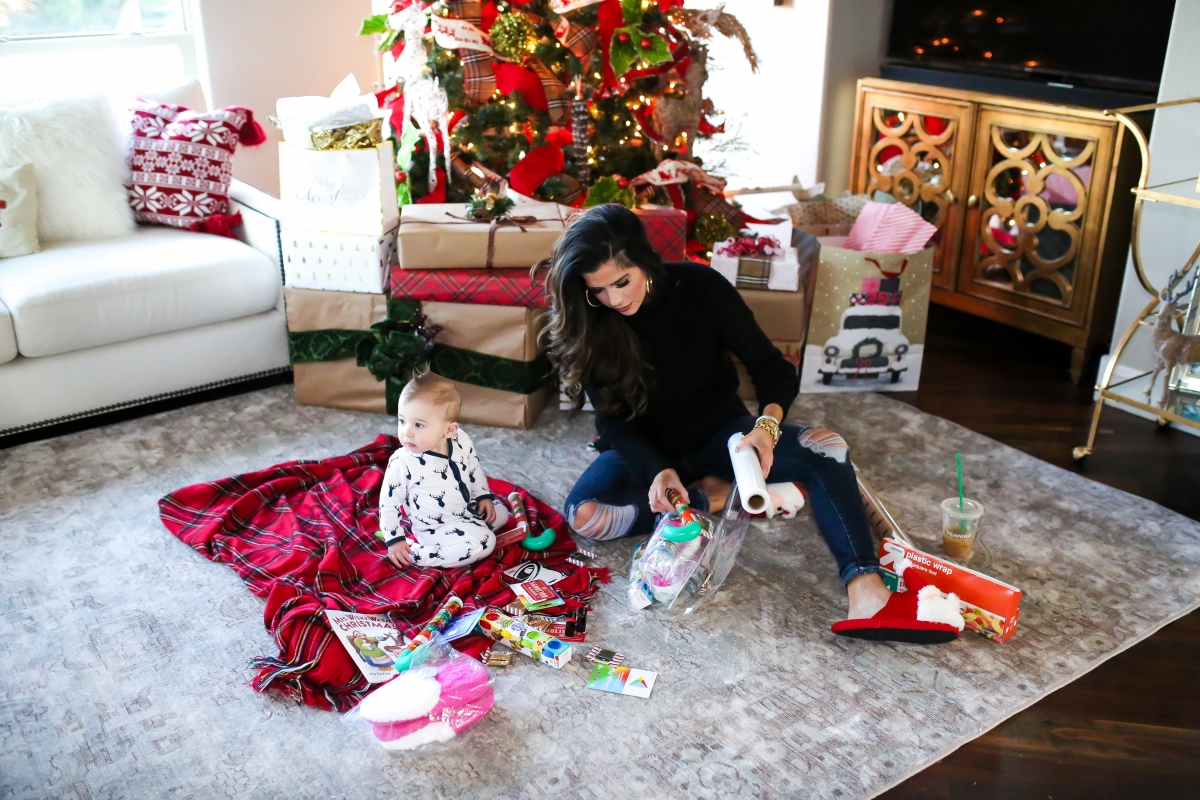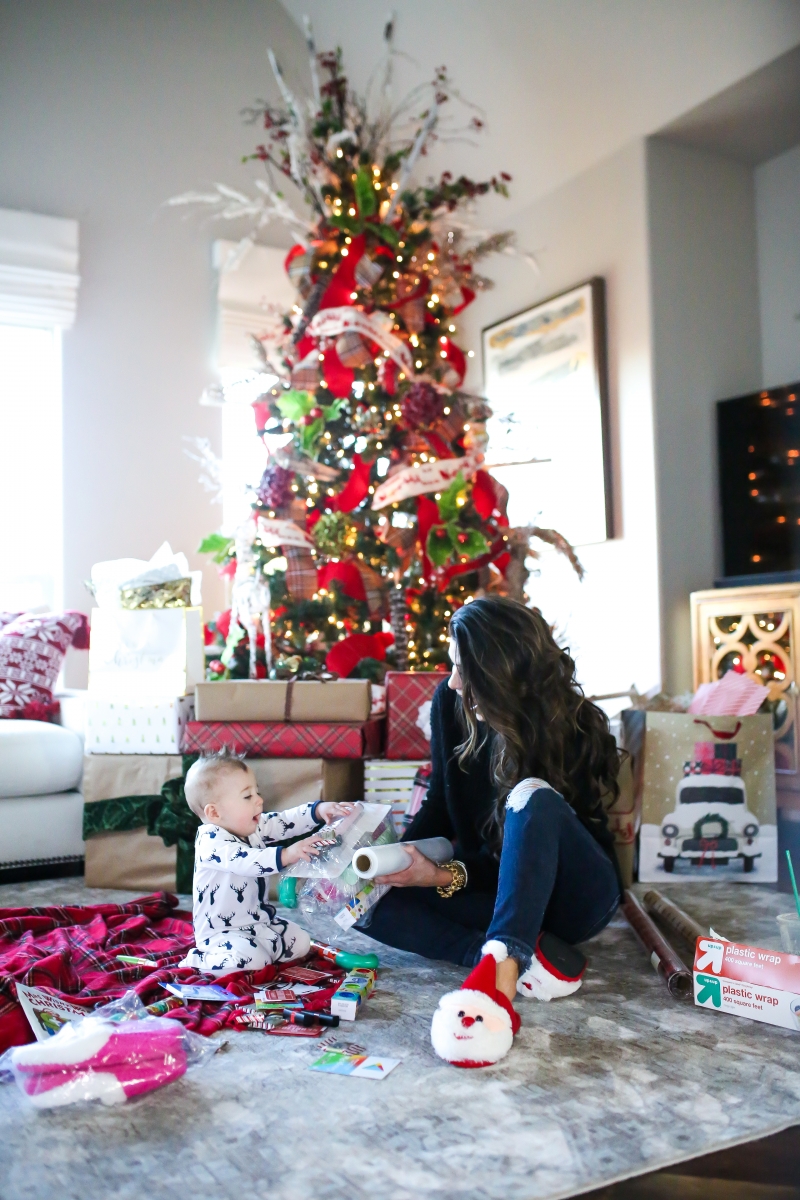 OUTFIT DETAILS
Black Turtleneck Sweater [recommend!] | Dark, Ripped Knee Denim | Santa Slippers | Earrings 
Last Christmas, I snap chatted my family playing the Saran Wrap Game & had several people inquire about it & how it works! It has become a family tradition with my immediate family & is seriously so so fun! Depending on your family & what you enjoy, you can change it up but I'll just share with you all how we do it in my family which is a little different since we have a lot of kids.
My brother's kids are 12, 11, 7, & 2 & my sister's kids are 11 & 8 so because of their ages/interests we add thing that they love & will fight over. Also, we all love & value Starbucks gift cards greatly so we always add $5 ones to the game as well. Basically, over the past two weeks I have been collecting various items – some covetable and some not so covetable… just to make the game more fun. 😛 Now that the kids are older, we try to make the game more challenging by stopping the wrap and re-starting it and other little tricks. My sister & I always wrap it together & do it strategically so that it's a little trickier & to ensure the same person doesn't collect al the 'best' prizes. The photos above are just to give an idea of what could go inside of the plastic wrap ball. We include a TON of things  – some items large, some small! Anything from selfie sticks, to Reese's, to gift cards, to house shoes, sweatshirts, a curling iron, etc.! The larger the ball, the longer the game lasts. Since my nieces & nephews are older & more competitive, we like to make it more challenging.
HOW IT WORKS
You wrap all of the items over & over into a huge ball – the bigger, the better.
The family sits in a circle. The person holding the ball begins unwrapping the saran wrap while the person next to them rolls the dice – hoping for doubles. When they get doubles, person unwrapping [& collecting the goodies!] has to pass it to the person who got doubles.
Depending on your family or your high ticket item, you may want to wrap it first so that it is the center of the ball. We don't necessarily do it like that though. My family likes iTunes / Starbucks / Chic-Fil-A gift cards so we include several of those throughout.
WHAT YOU'LL NEED
Plastic Wrap [usually comes in 200ft but I buy the 400ft since we like to have a very large ball!]
Good Prizes [e.g. gift cards]
Silly Prizes [e.g. Santa Hat or Play-do]
Filler Prizes [e.g. candy]
Dice
TO MAKE IT MORE CHALLENGING
Blindfold the person unwrapping
Use over mitt to unwrap
Use Press & Seal Wrap