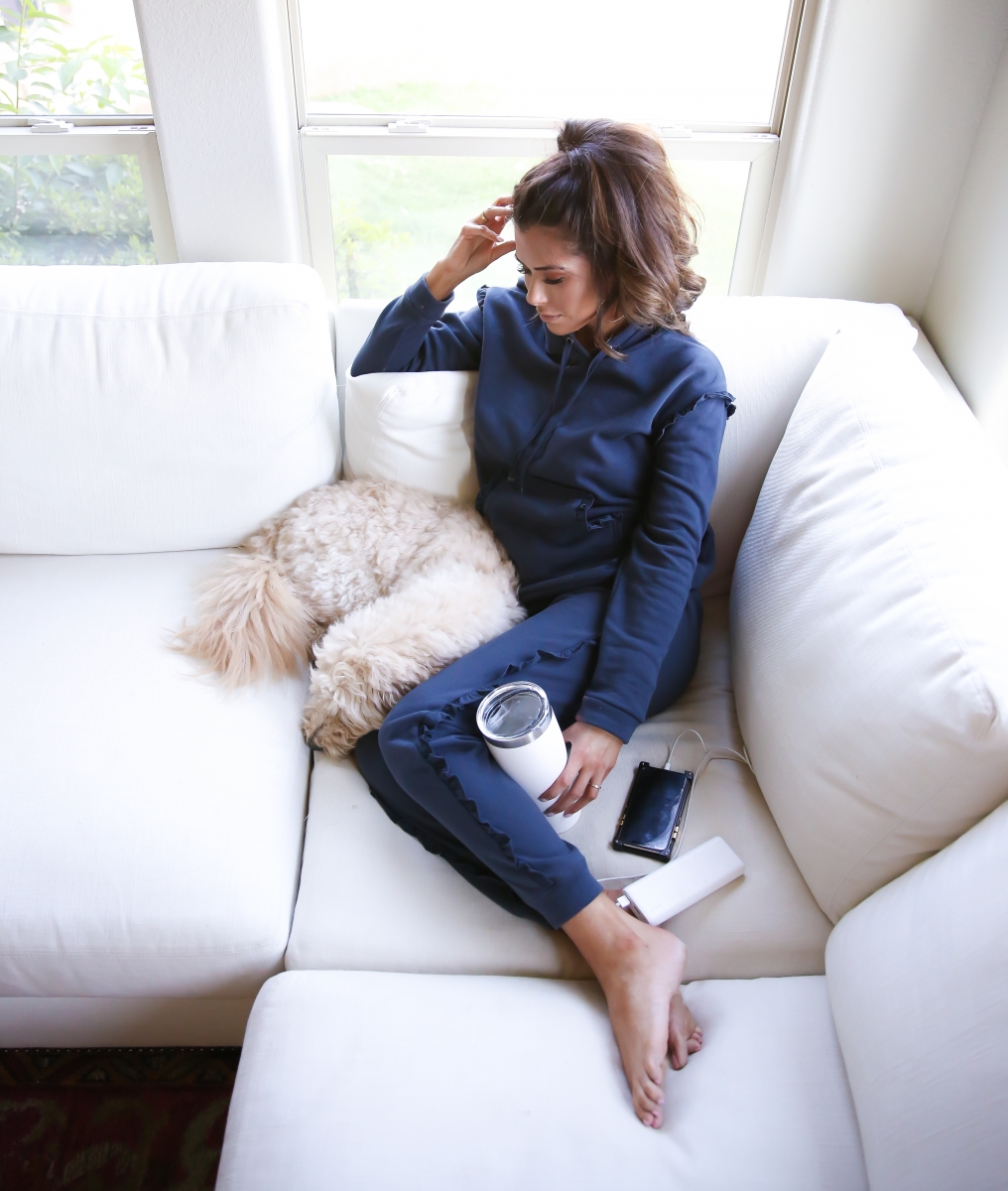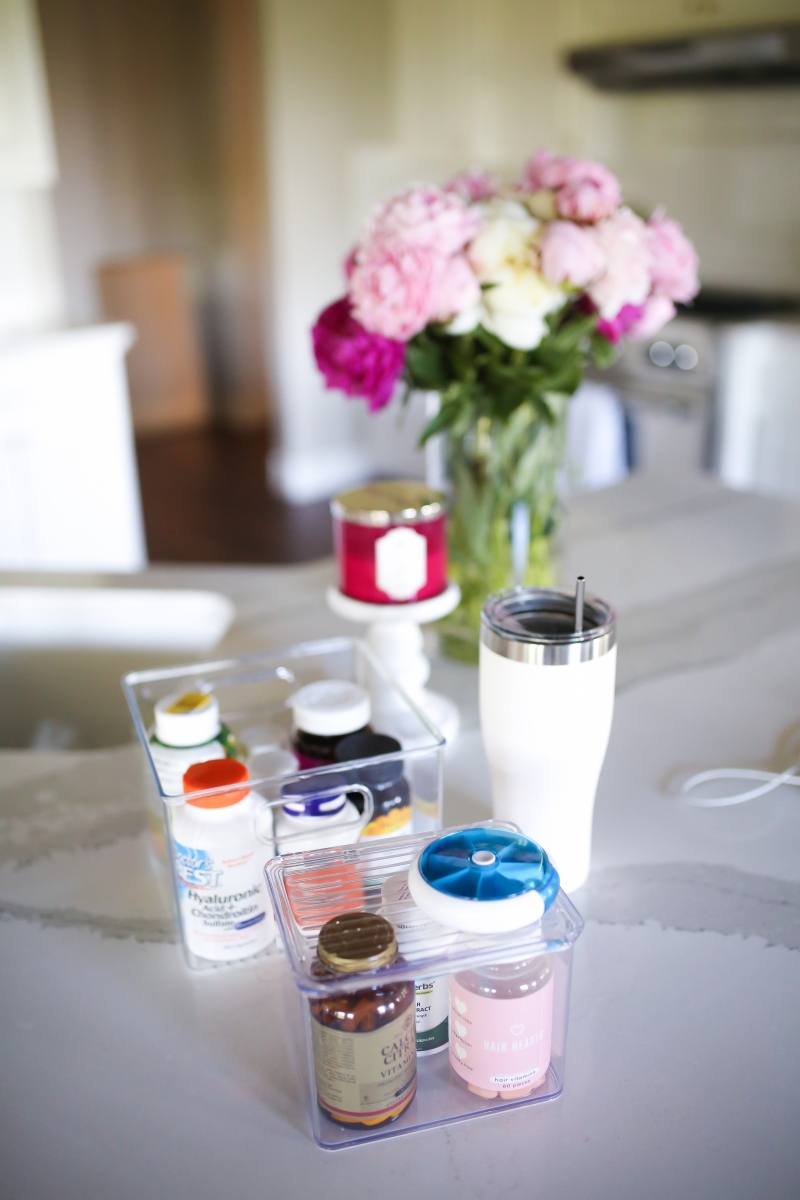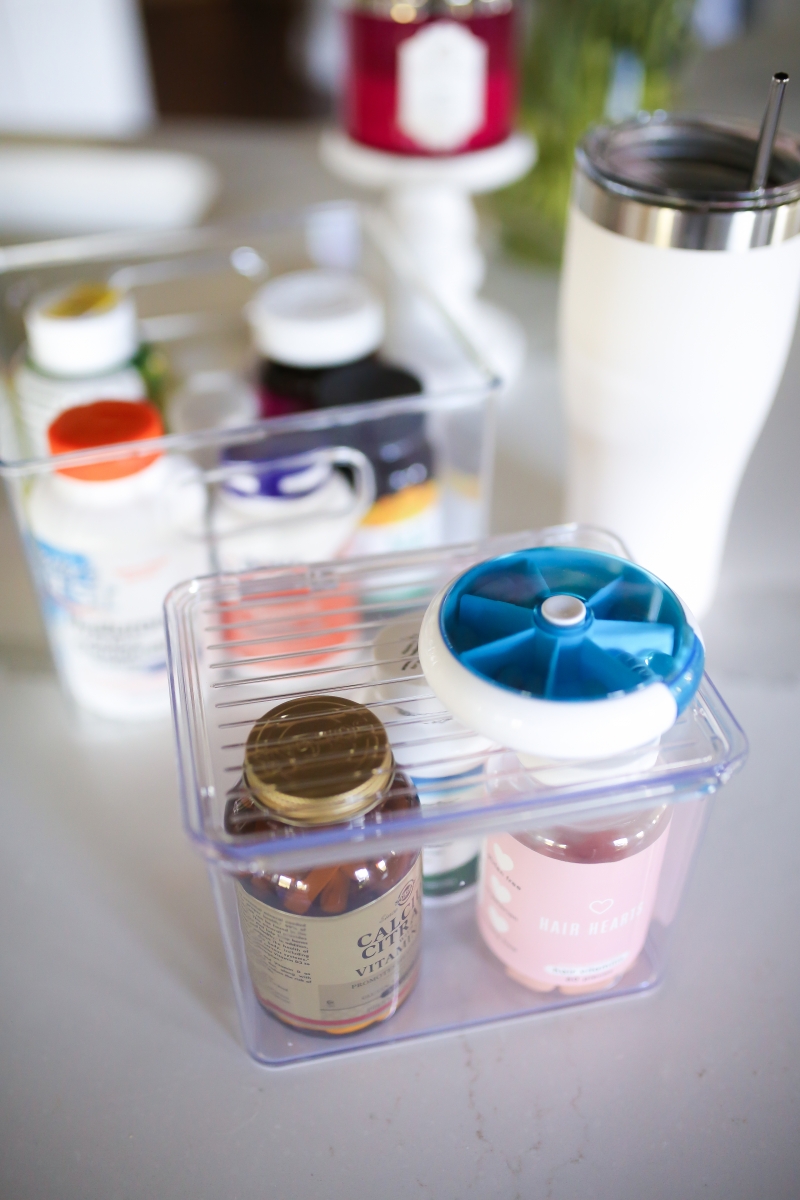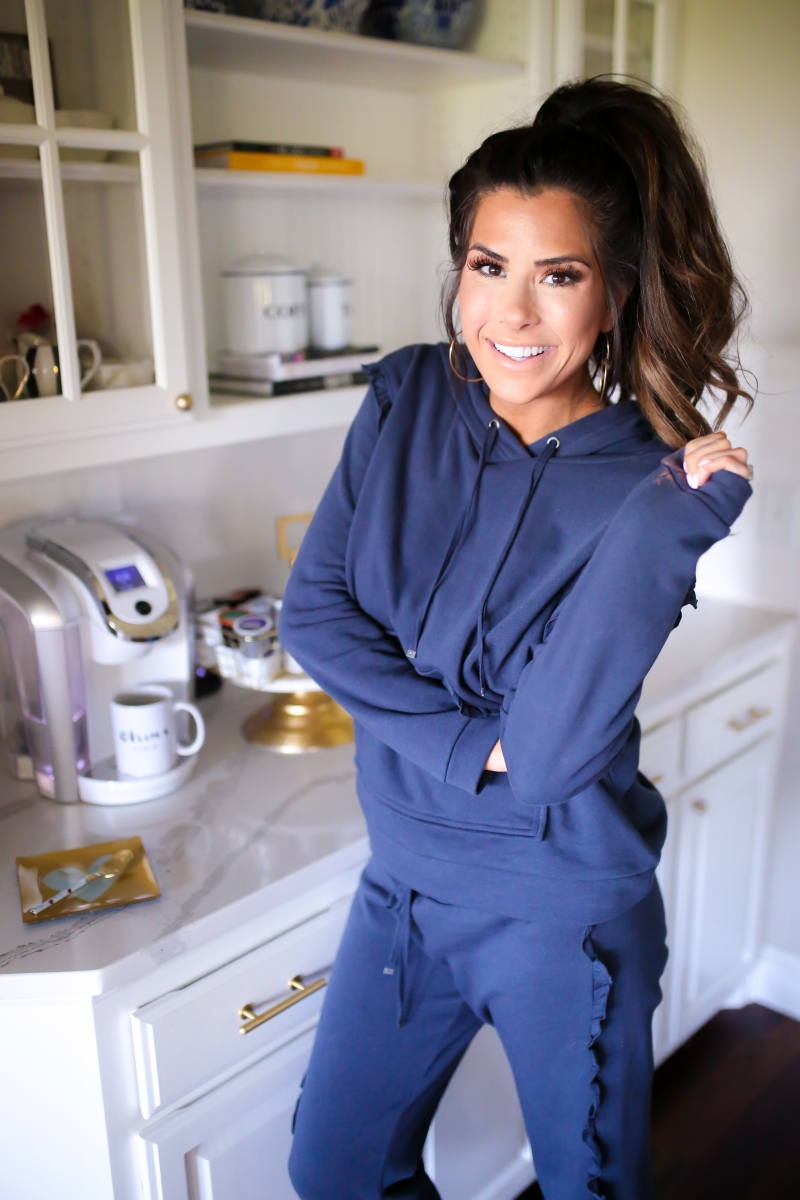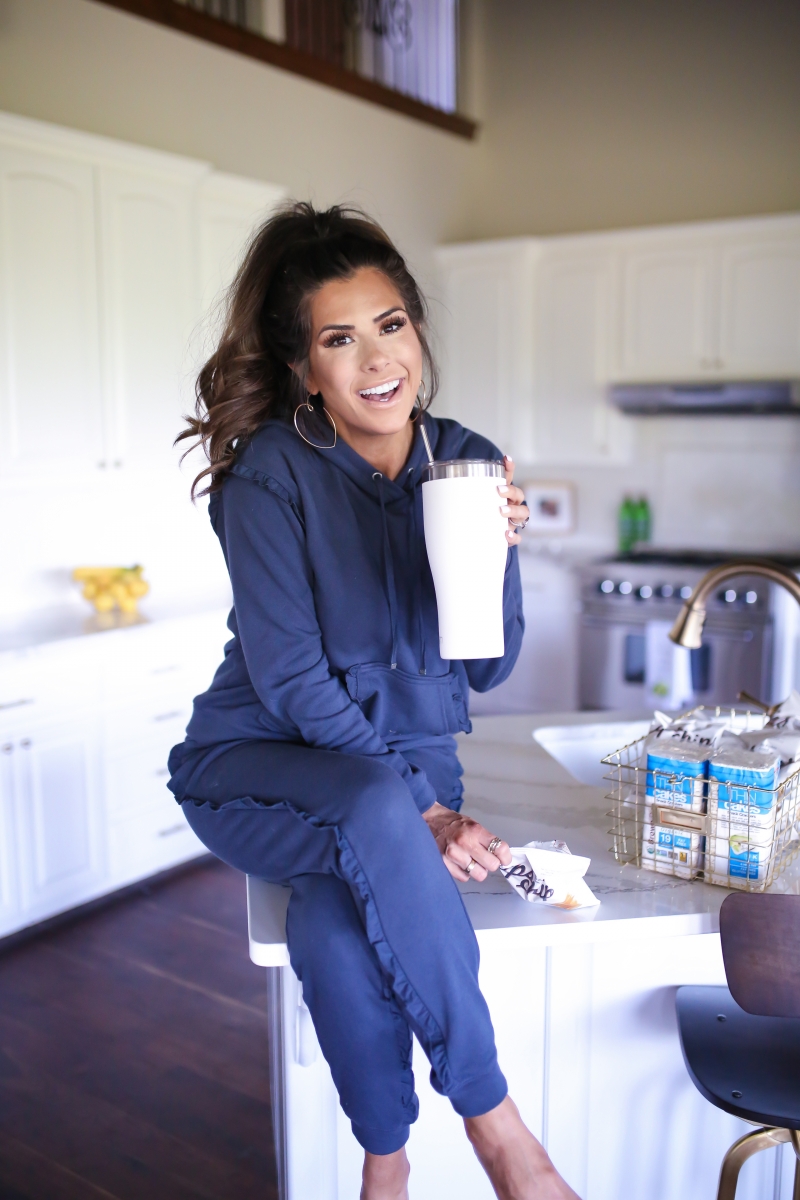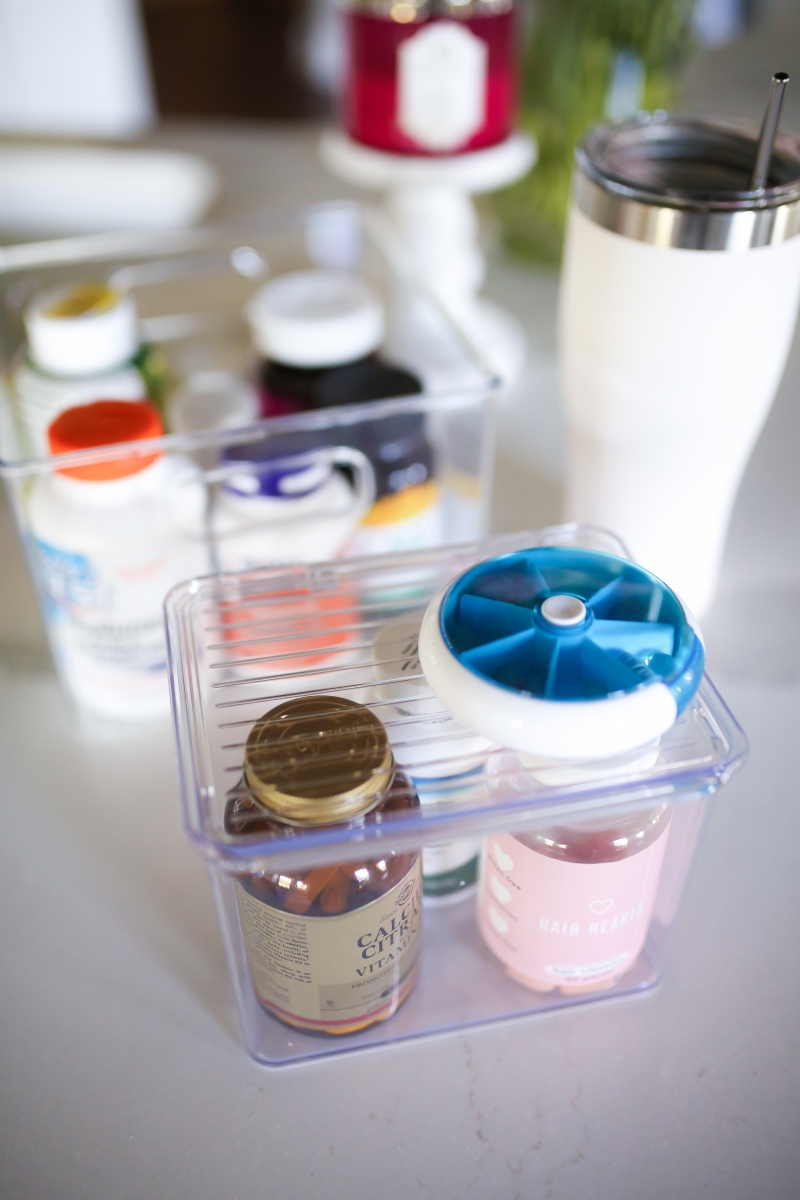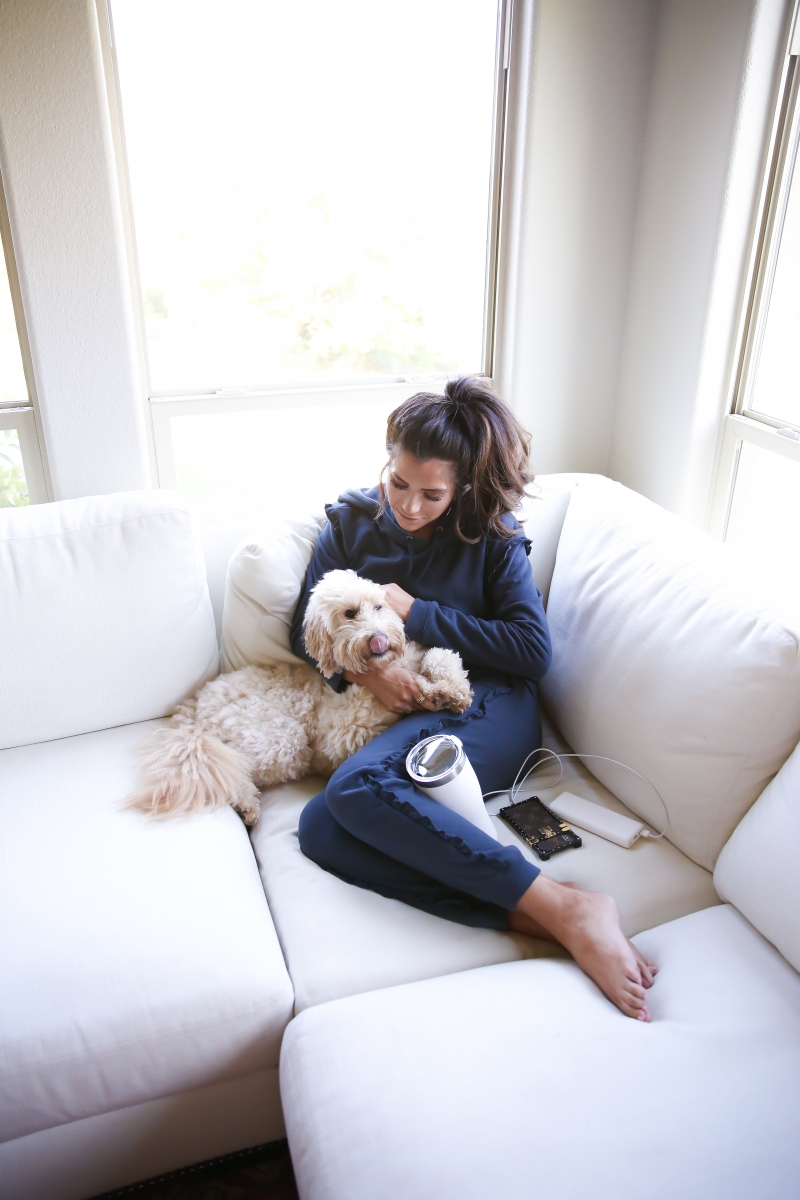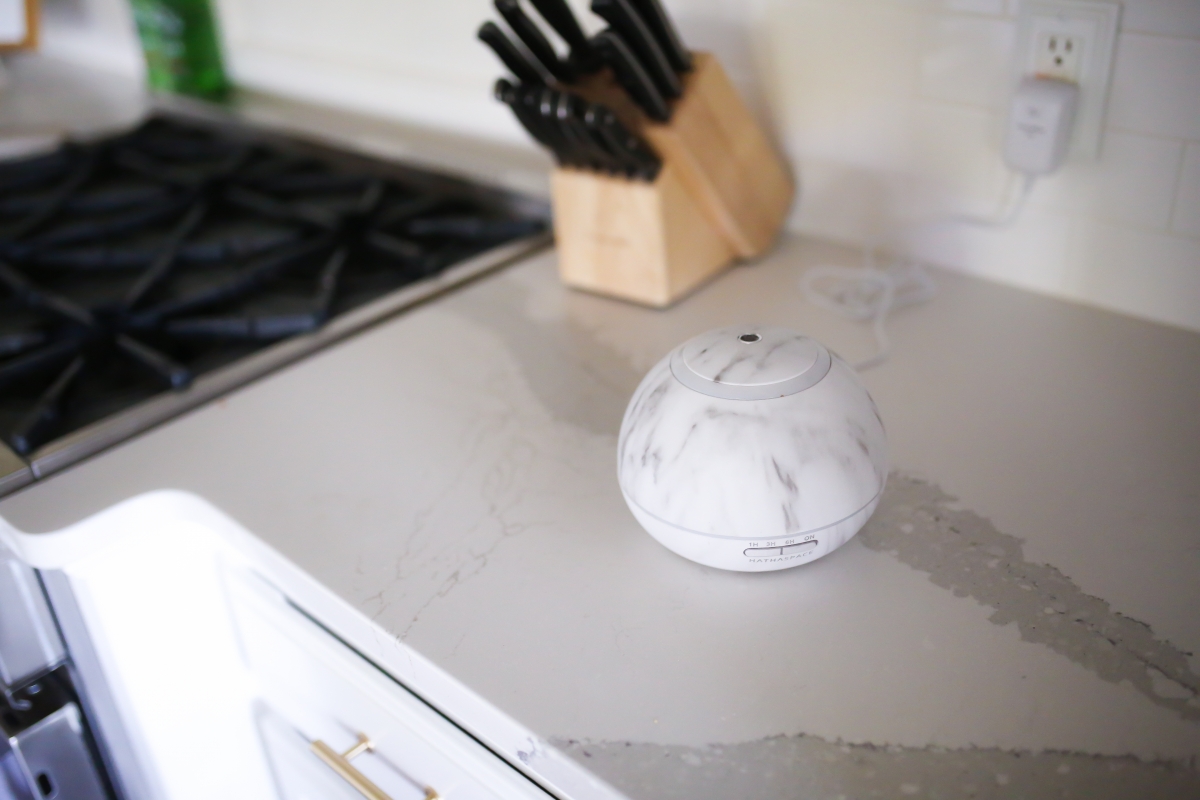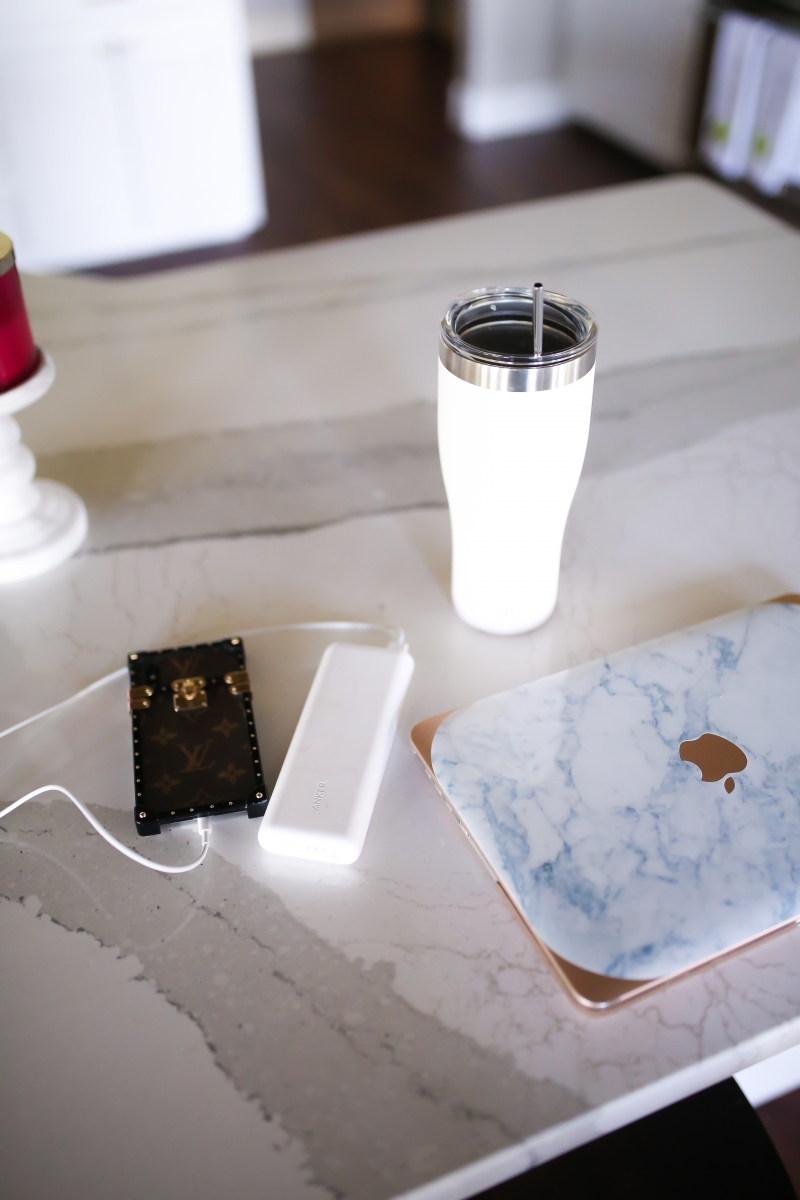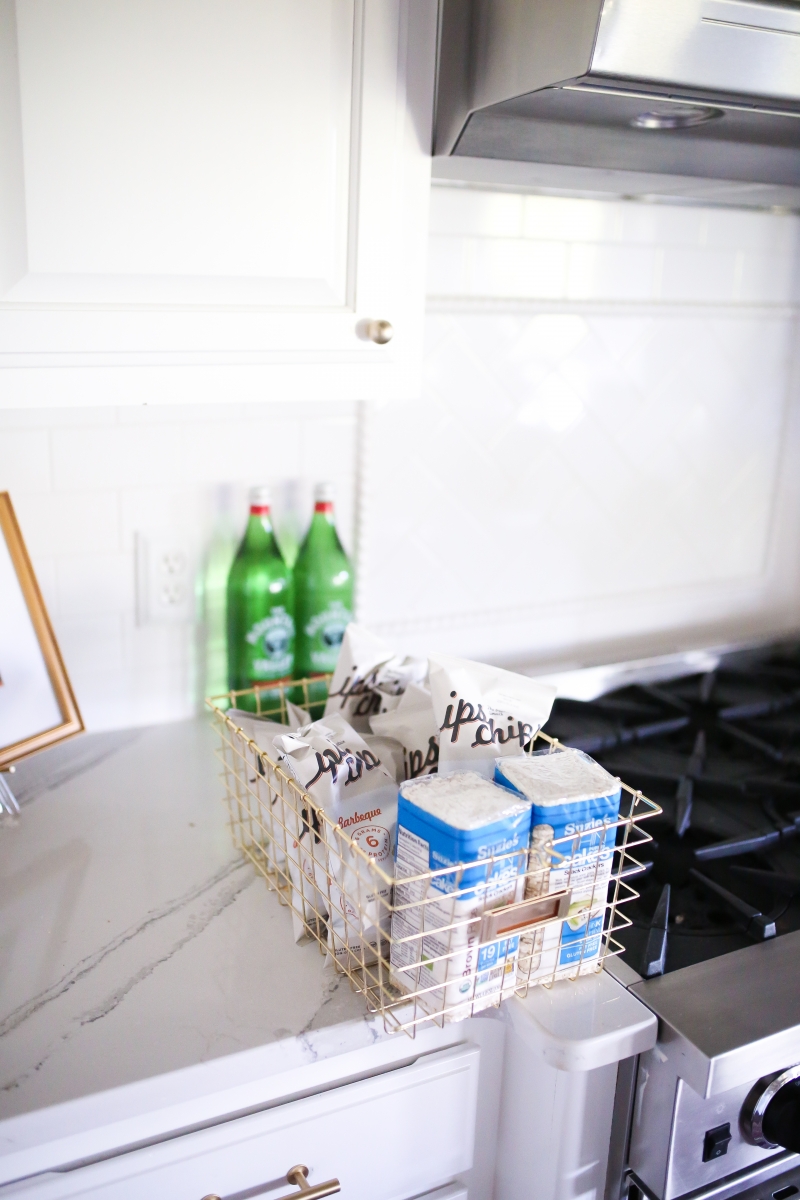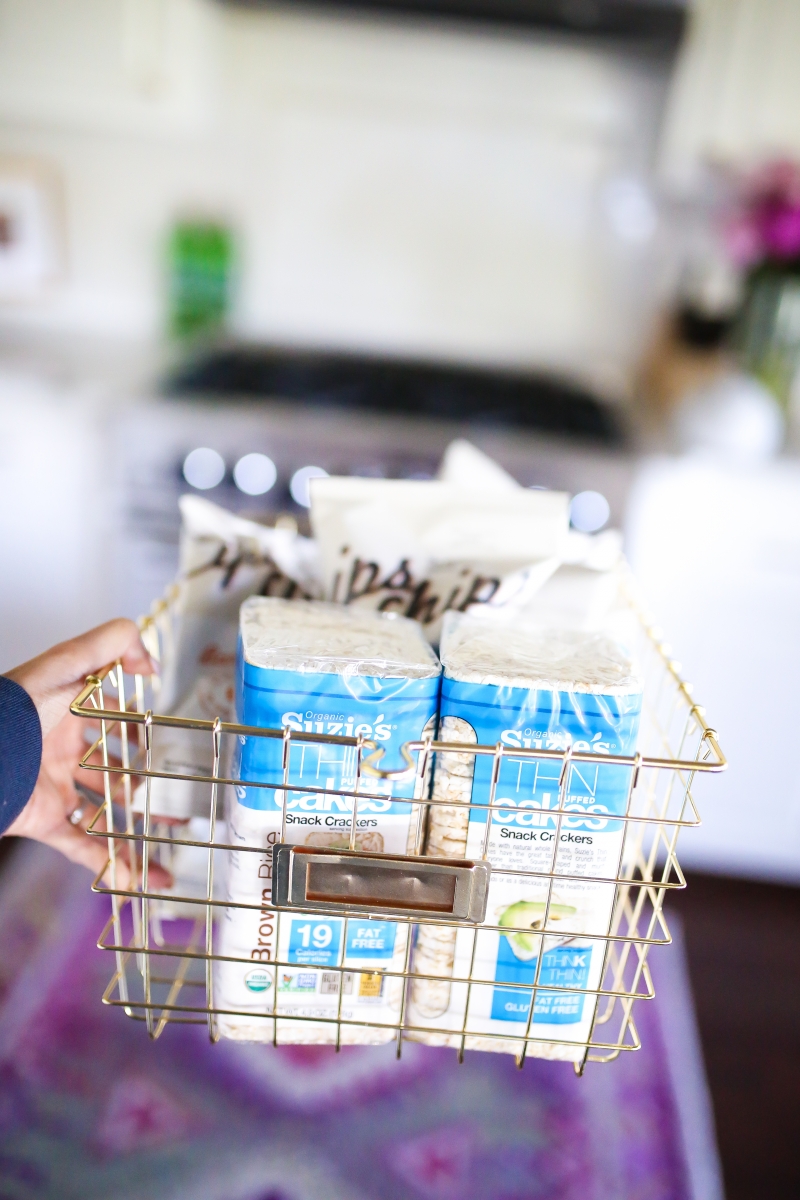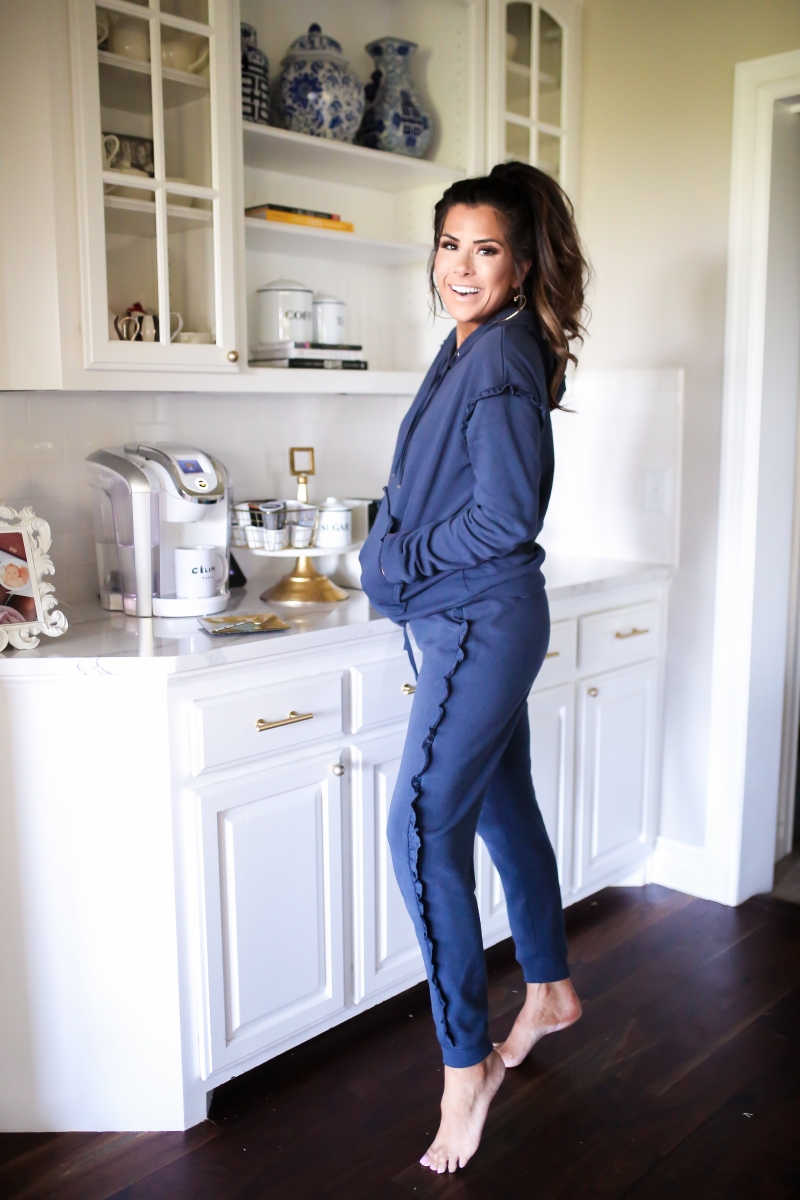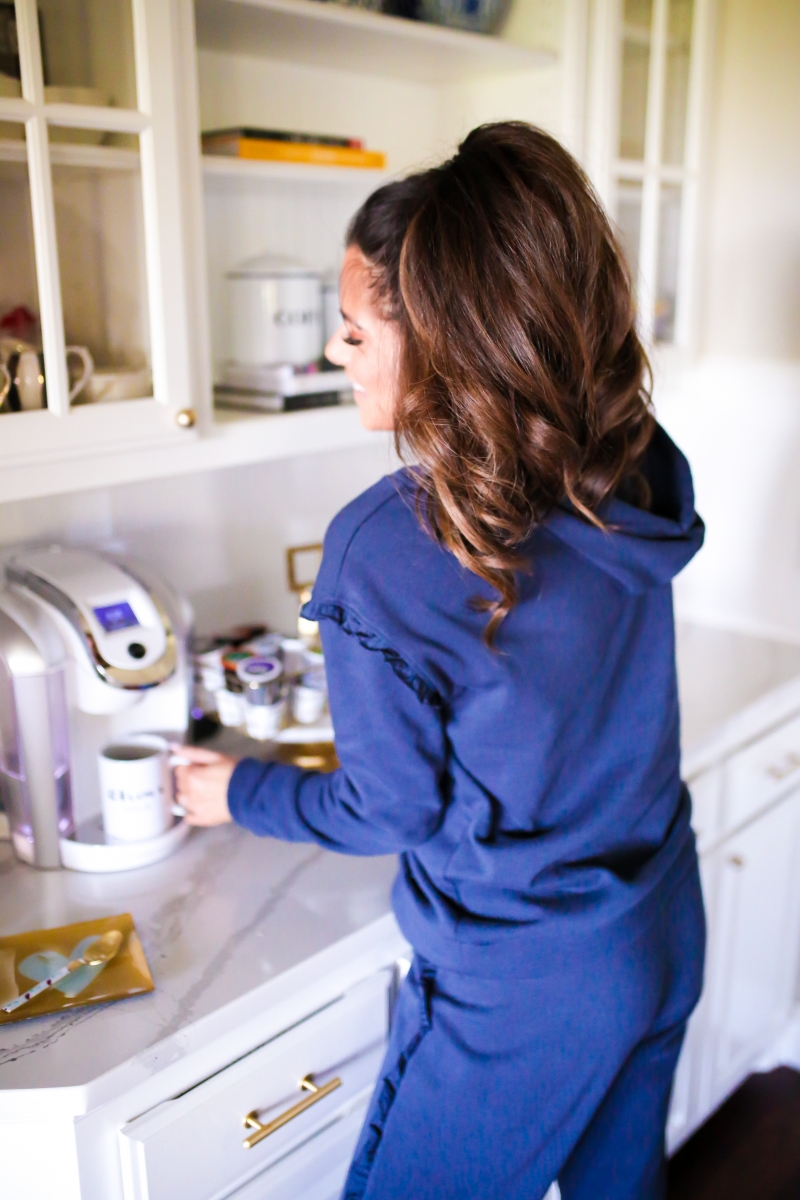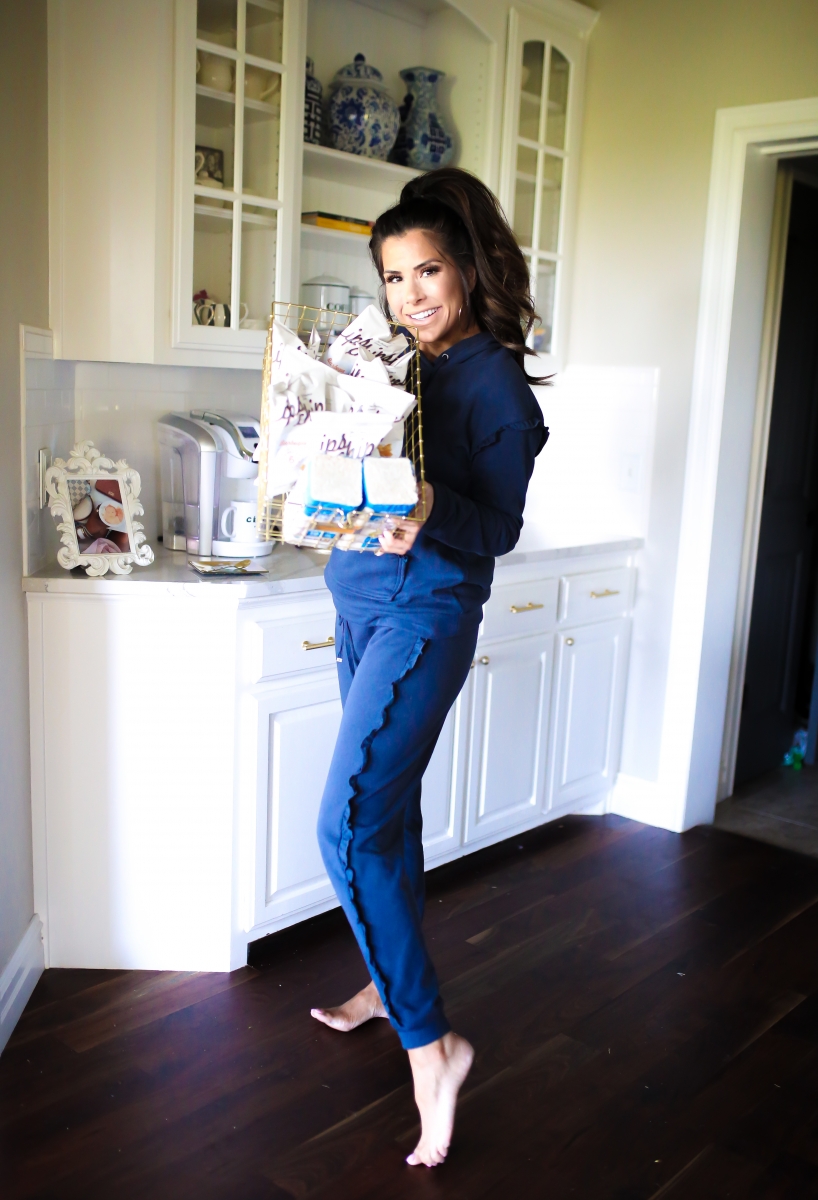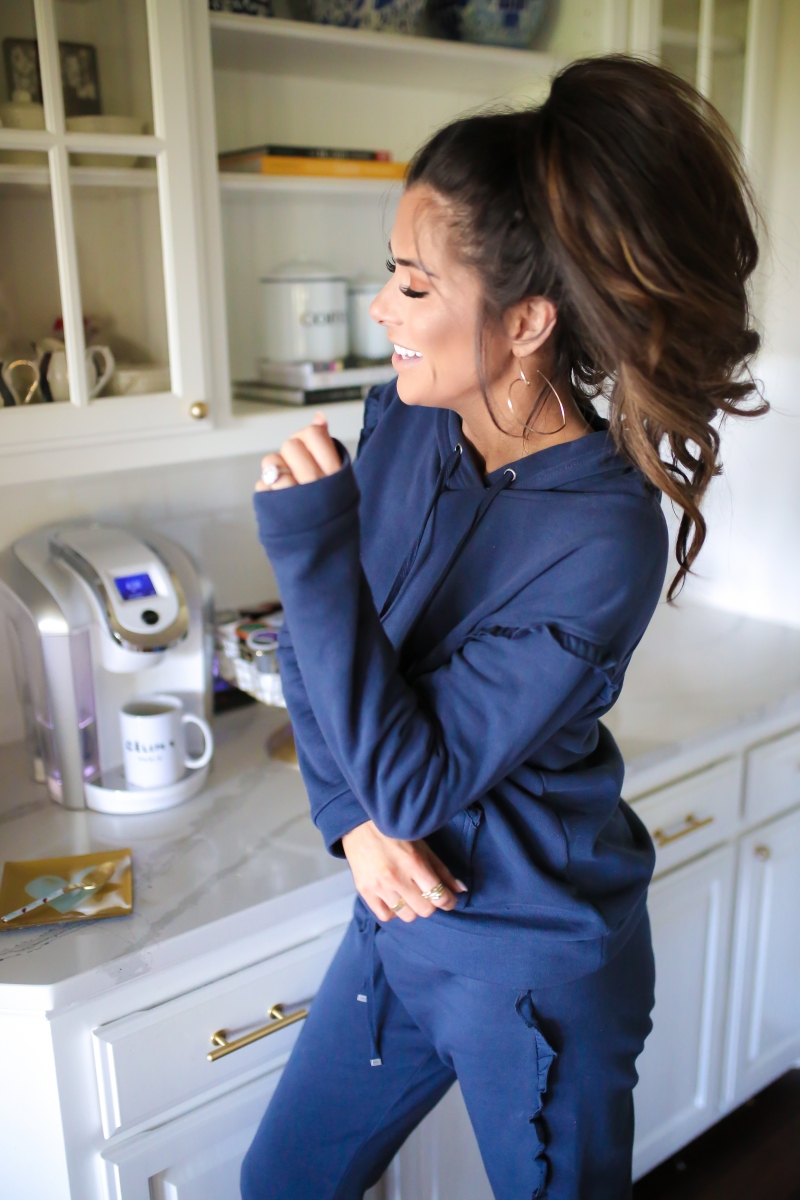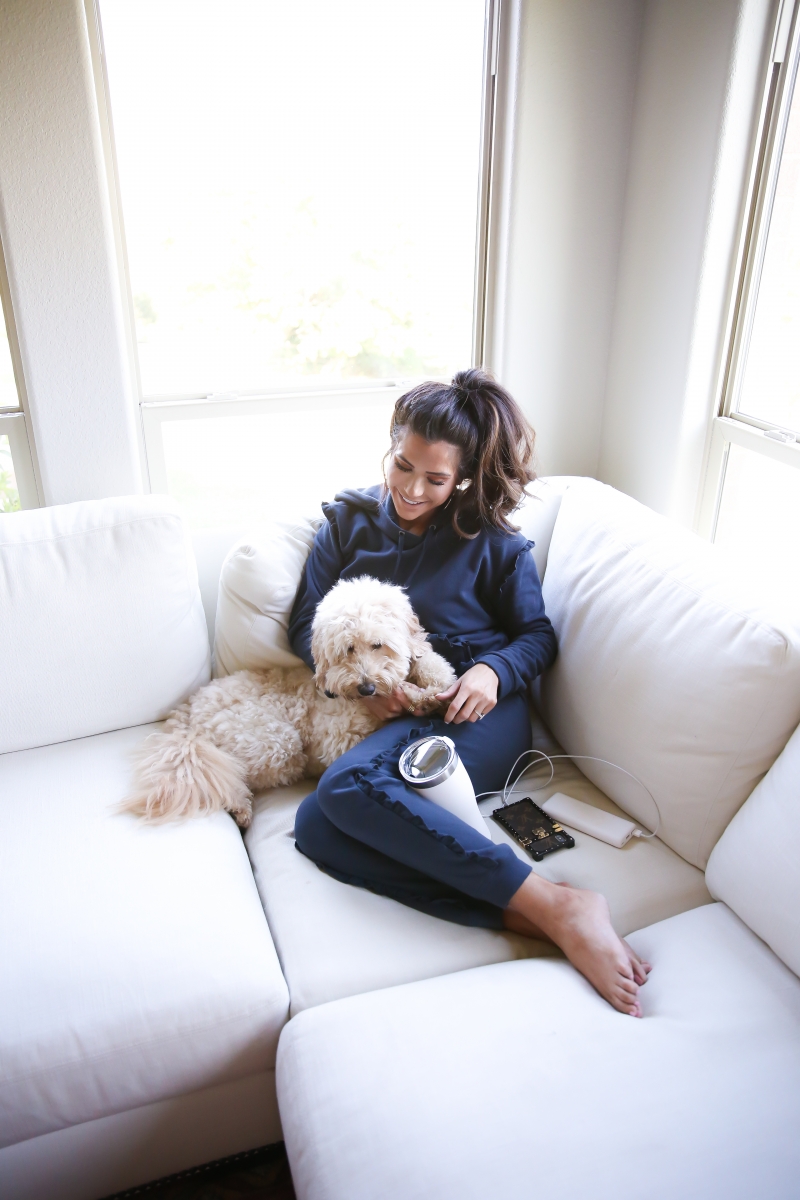 SHOP MY COZY LOOK:
Hoodie & Pants [on sale 40% off!] | Earrings 
---
SHOP MY AMAZON STOREFRONT HERE. [This has everything from Luke & Sophia's must-haves, to beauty products, travel essentials, & home goods!]
---
Top 10 Amazon Must Have Prime Orders
 [I have the 32 ounce Slim Cruiser in White] These are incredible! I mentioned I discovered these while staying w/a girlfriend in AZ last week and she let me borrow one of hers while I was there. I would put ice in mine and water and we'd go run errands and be out in the AZ heat and I'd get back in the car 6 hours later and I'd still have ice! Kind of crazy! I also like the clean look of them and that mine fits into cup holders nicely.
We literally have 4 of these in different colors/shapes. I was in Seattle for a blogging project a couple of years ago and a blogger mentioned she always travels w/her Anker. I ordered one and immediately understood why it was such a necessity. As a blogger, I am on my phone wayyyyy too much. I literally use it 95% for work though so I don't really have time to sit it down and be away from it. We use these because they can charge one phone 3x over and you can plug in two phones on it at a time. It's a game changer for John and me when we travel – and for our friends and family when they come over.
I ordered a TON of these in all different sizes w/lids and w/o lids and all shapes for getting my home organized. Between medicines, snacks, make-up, hair supplies, pacis, jars of baby food, etc. we have SOOOO many little things in our home and it can get very cluttered! I really like these for organizational reasons. Everything has a place and can be pulled out of a cabinet easy w/o making a huge mess, ya know?! Some have lids and some have handles so you can hold them!
#4 Rice Cakes
I like Suzie's Whole Grain Brown Rice Cakes for a quick snack [19 cals]  but the kind I prefer that is flavored are the Kim's Magic Pop! I was over at my girlfriend's in Arizona last week and she is very carb conscious whereas I am very calorie conscious. She keeps her carb intake way down and honestly I am not as great about that. I try not to eat carbs at the end of the day but I am not quite  as cognizant. Honestly going to her house, I thought I'd be starving! She eats fresh veggies mostly and she loves them whereas I have to force them on myself! Anyway, she had a rice cake type of product similar to Kim's and they had like 20 cals and very little carbs. They are crunchy and actually really good w/some PB or even alone. She recommended I try the Kim's Magic in Cinnamon so I ordered them in bulk. They have 20 calories per 'slice' and its a good sized 'slice'. I found myself waking up craving them. These are 0 points for WW, btw! They are fat free, sugar free, and low in carbs & sodium.
I have been using diffusers around our home since I was pregnant with Luke and we keep one in our master bath & one in the kitchen. Honestly, I find them to be 'eye sores' – I don't love the look of them! So I went on Amazon and found a marble version that is a bit smaller & matches our countertop. PS. We do not have marble in our kitchen – we have quartz and it is simple amazing! We do have marble in our master bathroom and I am not a huge fan of it!
This pack comes in the straight straws & the kind that bend at the top. I love these SOOOO much because are so cold and I feel like the water is colder and tastes better. I tend to drink more water if I have a straw so I love these. I drink tons of water now that I use these w/the SM stainless steel cups! These are a game changer for me personally – mainly because I do not drink a lot of water. While pregnant I drink water like crazy and as soon as he was born and I was done nursing it kind of stopped.  I quit 'craving' it. The past 6 weeks however, I have been drinking way more. I find that my skin looks better and I just don't feel guilty at the end of the day. Since I have been using the cup [in #1] I drink so much water it is crazy!
I love getting the assorted variety from Amazon – it is really good if you have guests over or you simple like variety. I am a creature of habit so I like 2 different types of K-Cups and my mom & dad have a specific flavor they prefer so I tend to just keep those 3 in our cabinet. However, I find myself wanting a decaf version or a flavored version OR I'll have a guest who would like a lighter roast so I ordered a variety pack so that we always have options.
This is old news but I have to re-share because I still get questions about it a ton! I like the scent 'Diva best and I order the gallon version and mainly use it on sheets, towels, and I like to use it for anything in our guest rooms! I always get compliments on it when people stay over with us! This is a candle brand, btw! The candles are amazing but I do not spend money on them because they burn too quickly. The detergent is the main thing I get my money's worth out of.. but I am going to try the dryer sheets! 🙂
I don't have a dedicated posts for vitamins [yet] but I do get asked very regularly if I could do a post. My dad has been super into health and fitness my entire life and is vitamin obsessed. Recently we went to Whole Foods together and spent a solid 20 minutes in the vitamin aisle. I tend to order my vitamins mostly from Amazon that way they just show up at my doorstep and I don't have to drive to all the random places in town to find the brand/type that I am wanting.
When I am home I try really hard to watch what I am eating and we don't keep any sweets or unhealthy snacks in our house simply because I will eat them if we do! We like to have Boom Chicka Pop in the pantry as a snack usually but I am kind of burning out lately! I do love salty snacks and I found theses Ips Chips [in BBQ] and I am obsessed! They are the perfect crunchy, salty snack! They are 130 calories I believe. They are honestly so good and have half the fat of potato chips and are low in sodium. They have 6g of carbs.