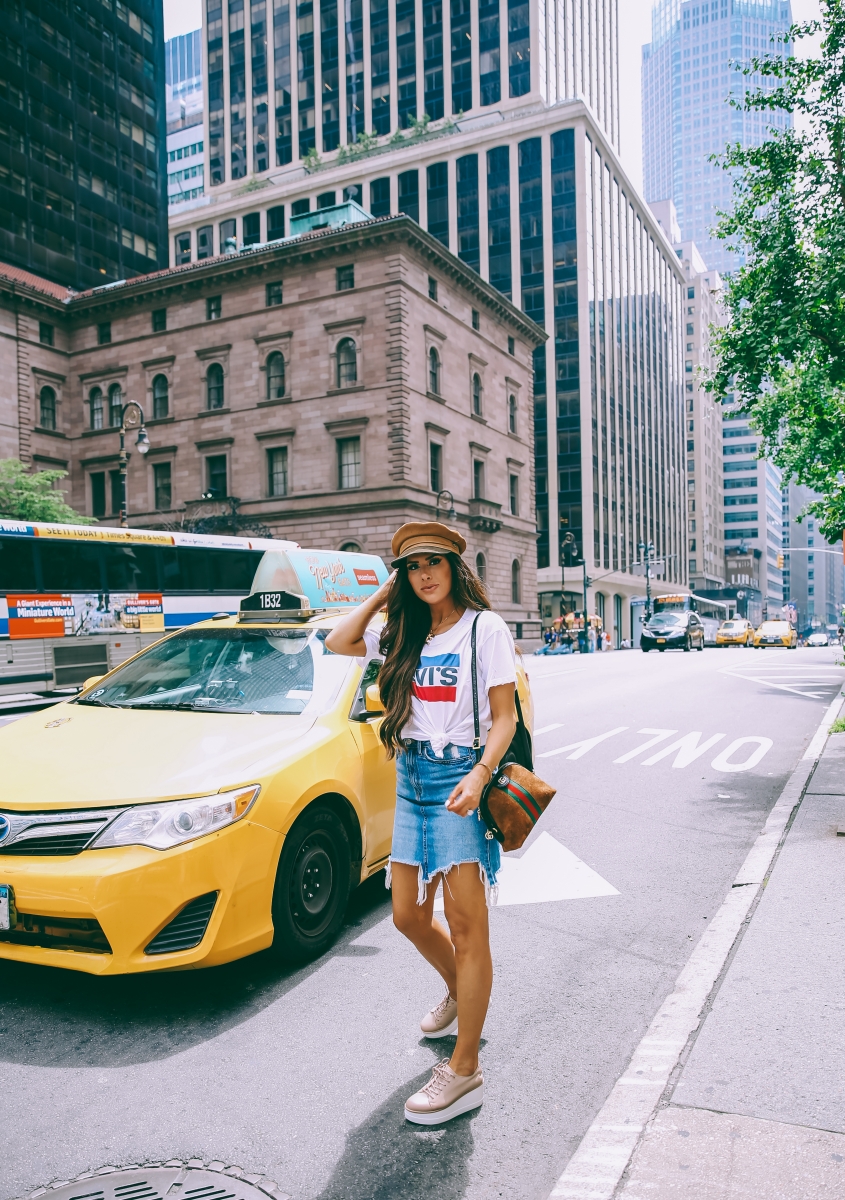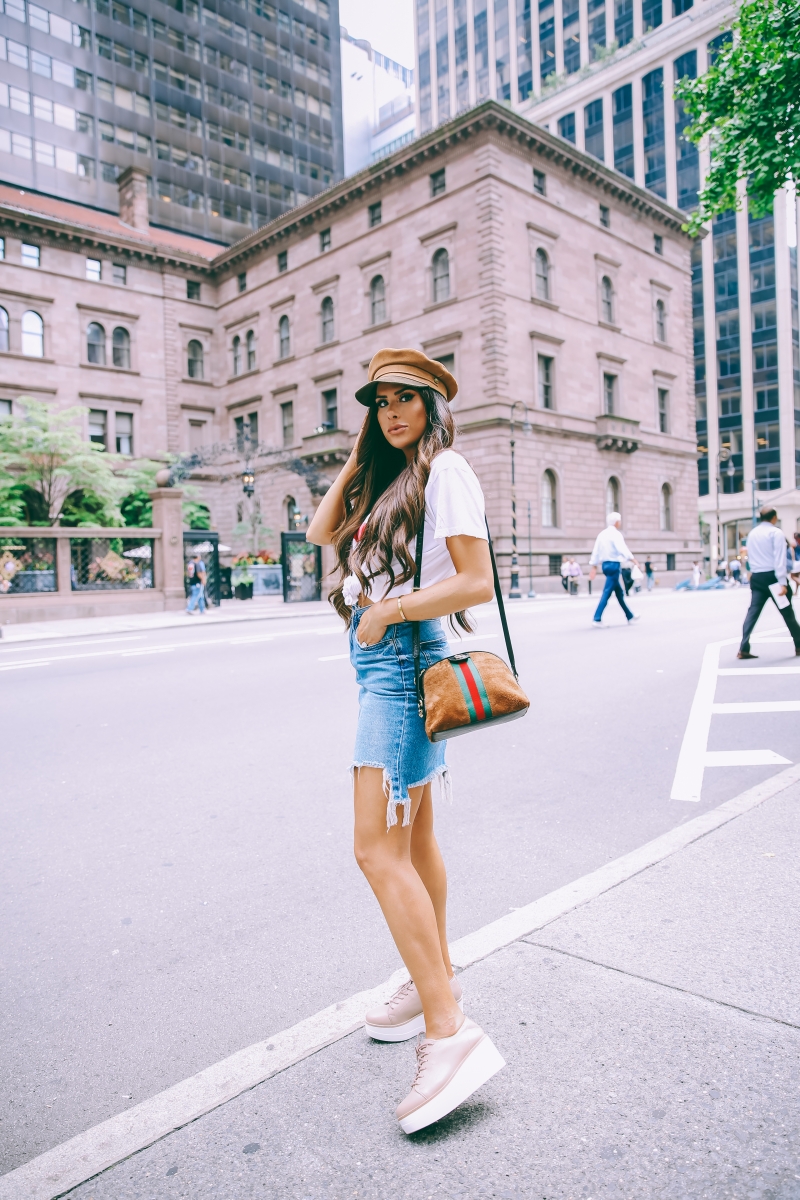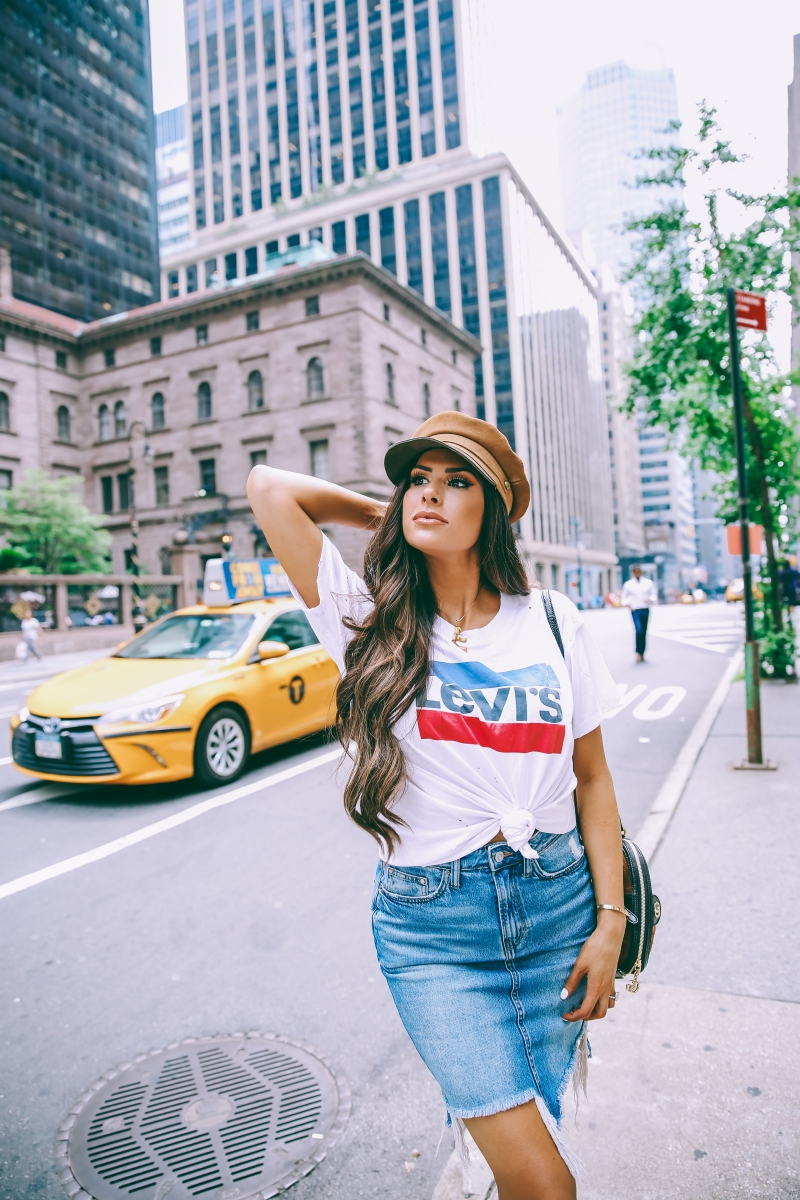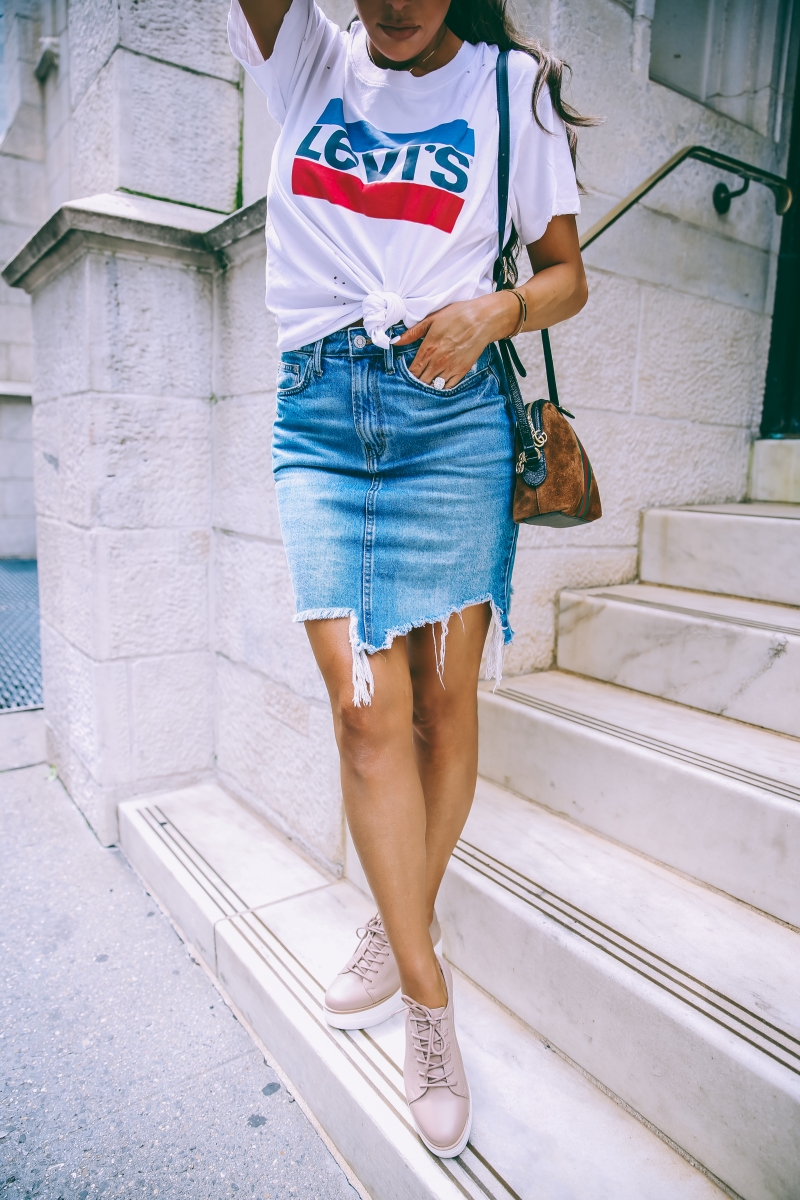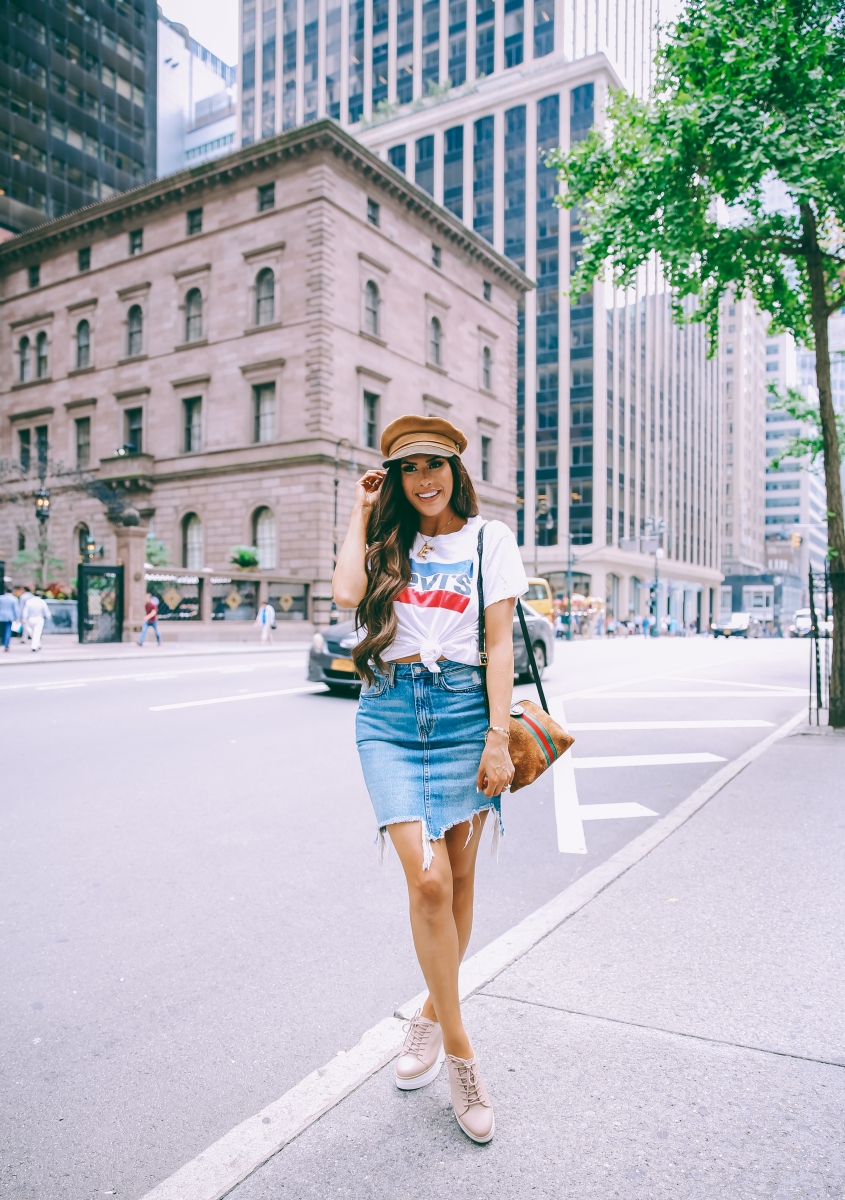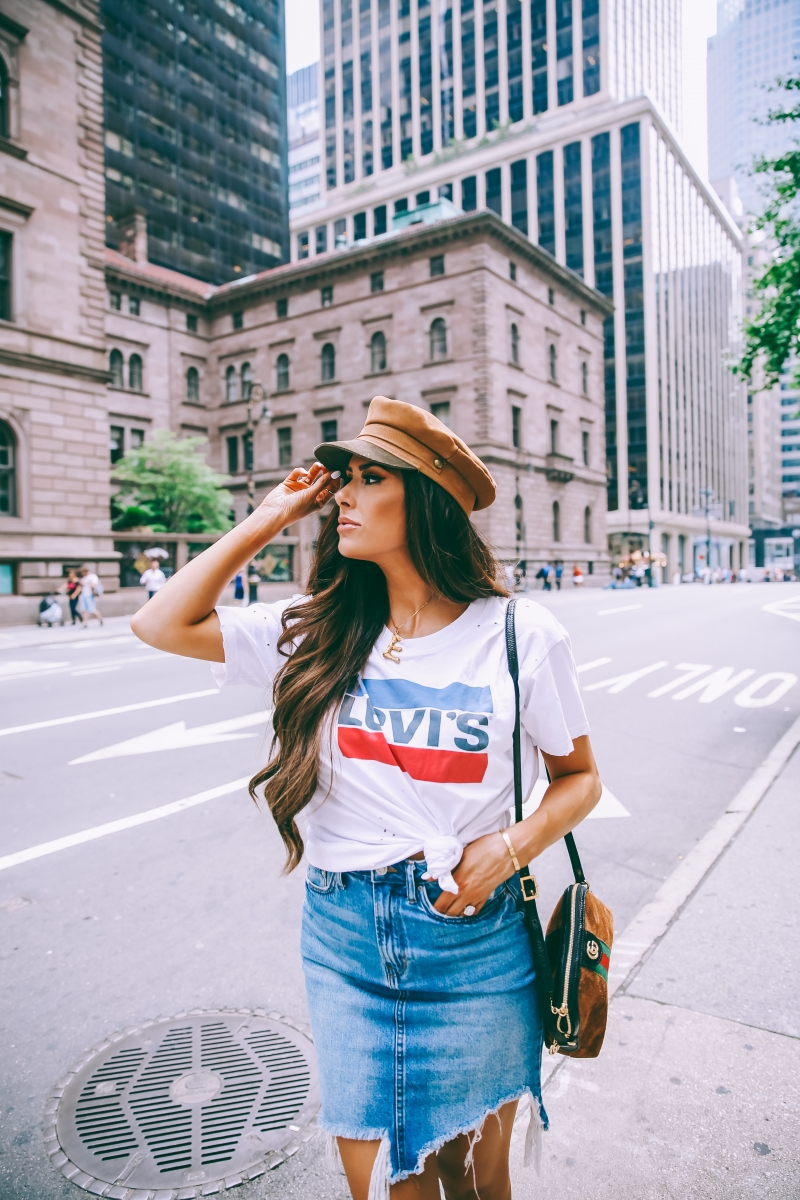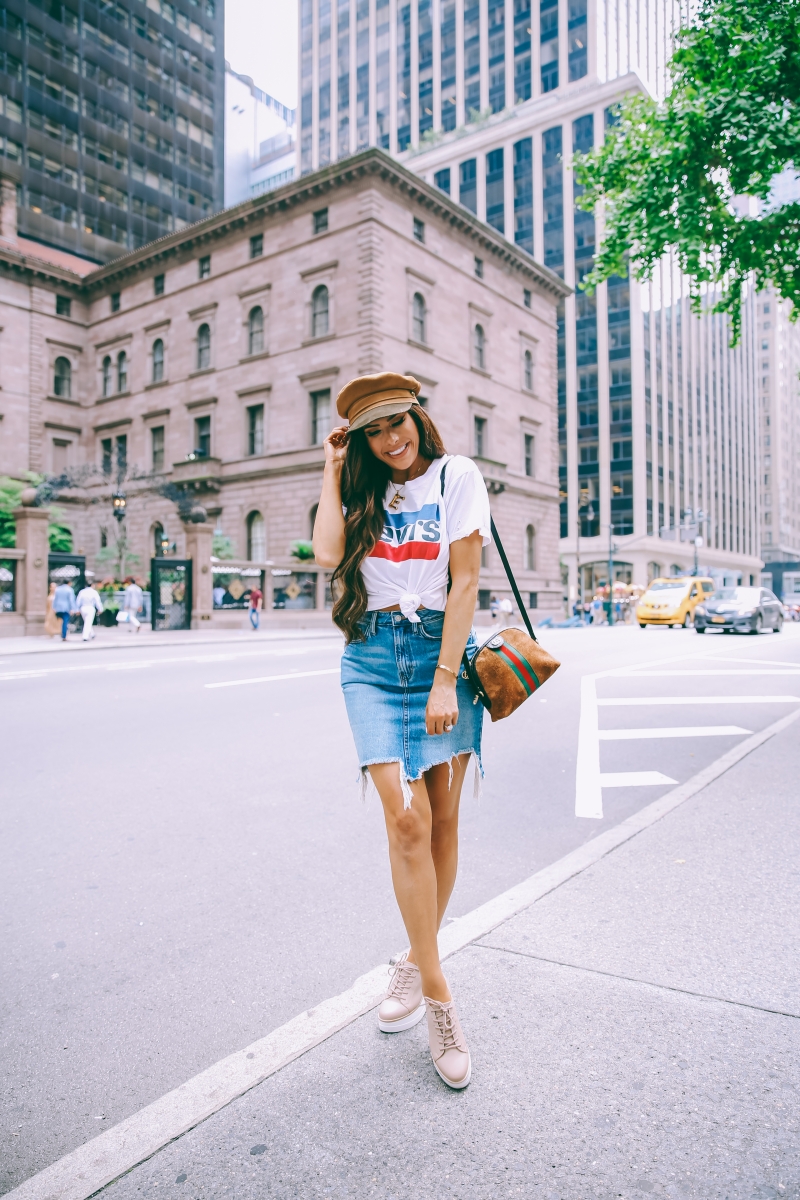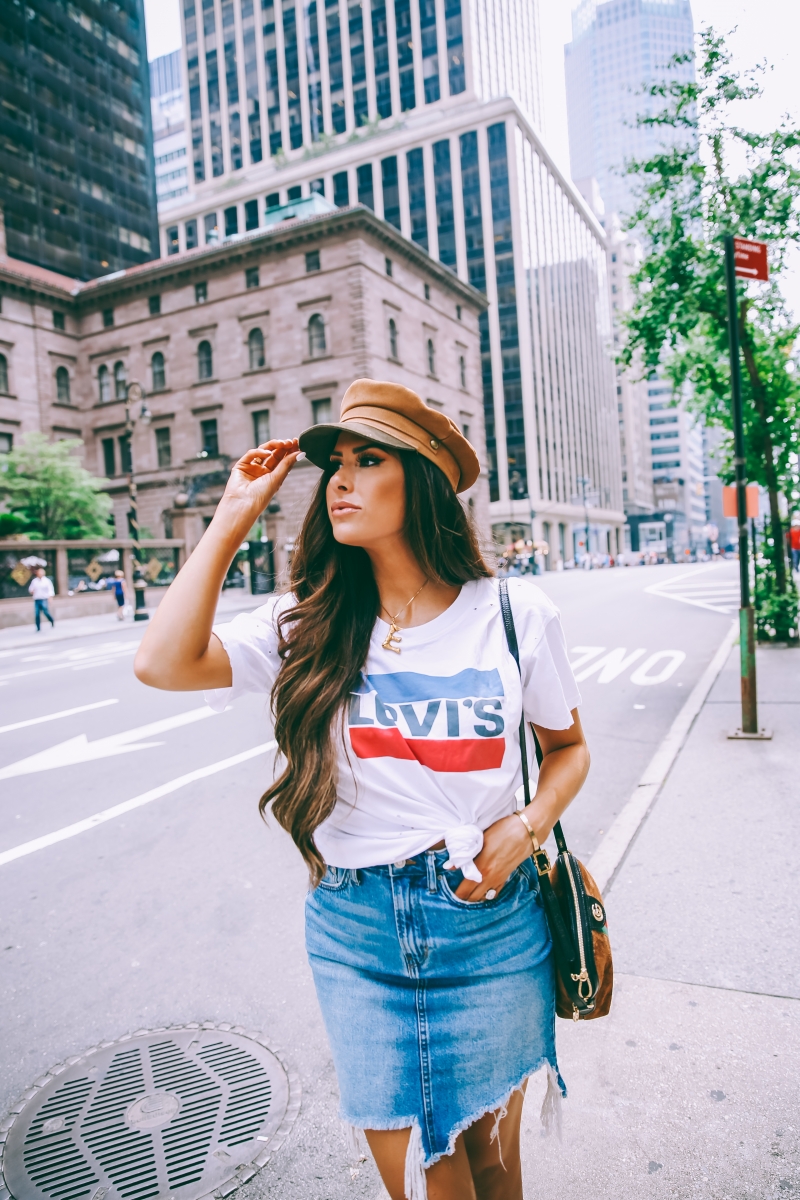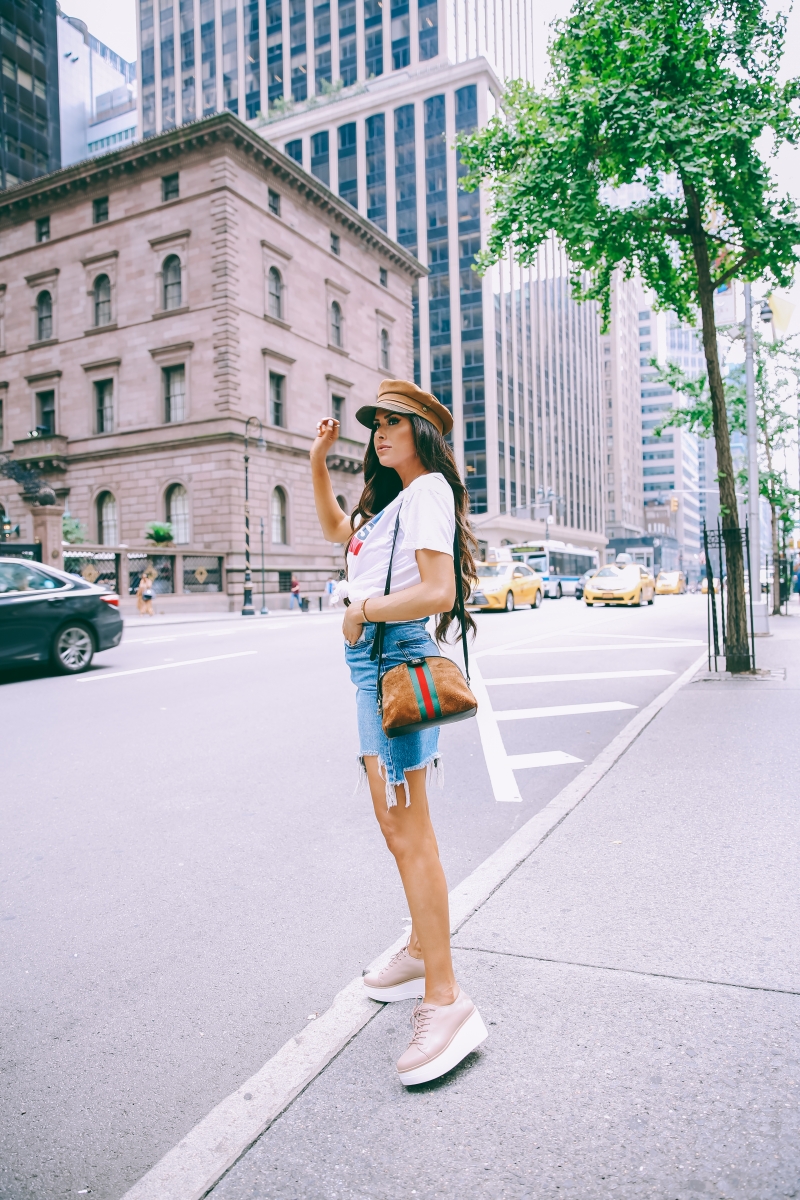 Levi's Tees | Denim Skirts | Platform Shoes | Baker Boy Caps
A few weeks ago I partnered with eBay to share a tip for buying pre-loved handbags that are guaranteed authentic – and I got a lot of positive feedback on the post! I was really glad you all enjoyed that and I know many of you found bags that you ended up getting, yay! Well, that great feedback in conjuction with the crazy amount of people inquiring about my Stella McCartney knockoff oxfords kind of gave me the idea to share a 'vintage' look post with eBay products!
First of all, I'm sure many of you have seen the famous Gucci tee [$550] all around, right?! Well, I did get one – before the prices went up – and I wear mine often but I'm always a little nervous about it. I don't want to mess it up, but I also want to get lots of wear out of it so I get my money's worth, ya know?! John was floored when he saw that I got that tee last summer – like he thought it was a joke! Luckily, the value keeps increasing – especially in my size since it is hard to find so I tell him it's an 'investment' and he just stares, lol! But the reason I wanted to share this look is because Levi's tees are so on trend right now and they are anywhere from $25-$40! You can get different styles, colors, fits, etc. Mine is called the 'ex-boyfriend' tee so it has some distresses in it! I love it a lot because its a great alternative to the Gucci tee and way more accessible! I love retro-logo tee trend so much and I think Levi's are my fave – aside from Nike! 🙂 Anyway, I wore this while in NYC one day & had to share!
A tip for styling a tee is tying it in a knot and pairing it with higher waisted pants/shorts/skirt! It gives a different look and feel and is just a fun & different! Also, my girlfriend Kae'la has several pair of the Stella McCartney shoes that are like $800?!?! And I absolutely love the look of them! I wanted some SO badly and ended up getting mine from eBay [here]! My mom always takes them when she is here bc they are really stylish but also comfortable– and around $40. I have two pair of them and she and some of her friends are actually waiting for this post because they are wanting info on our "eBay shoes'! 🙂 Anyway, they are platform/wedges so they make you taller and dress up with even the simplest outfits! They give such an edgy flair which I love! I am linking both of my pair in the widget below! [Love these w/the stars!]
I know fall is coming and back-to-school is in full session  so I thought I'd share the tip to check the FASHION tab on eBay – you will be surprised what you see! I have posted on here before but I find so many brand new items & unique items on eBay so I check there quite often! They also run a daily deals which is so cool, I am always surprised because the deals are actually really good! You can check those out HERE.

Thanks to eBay for sponsoring todays post.