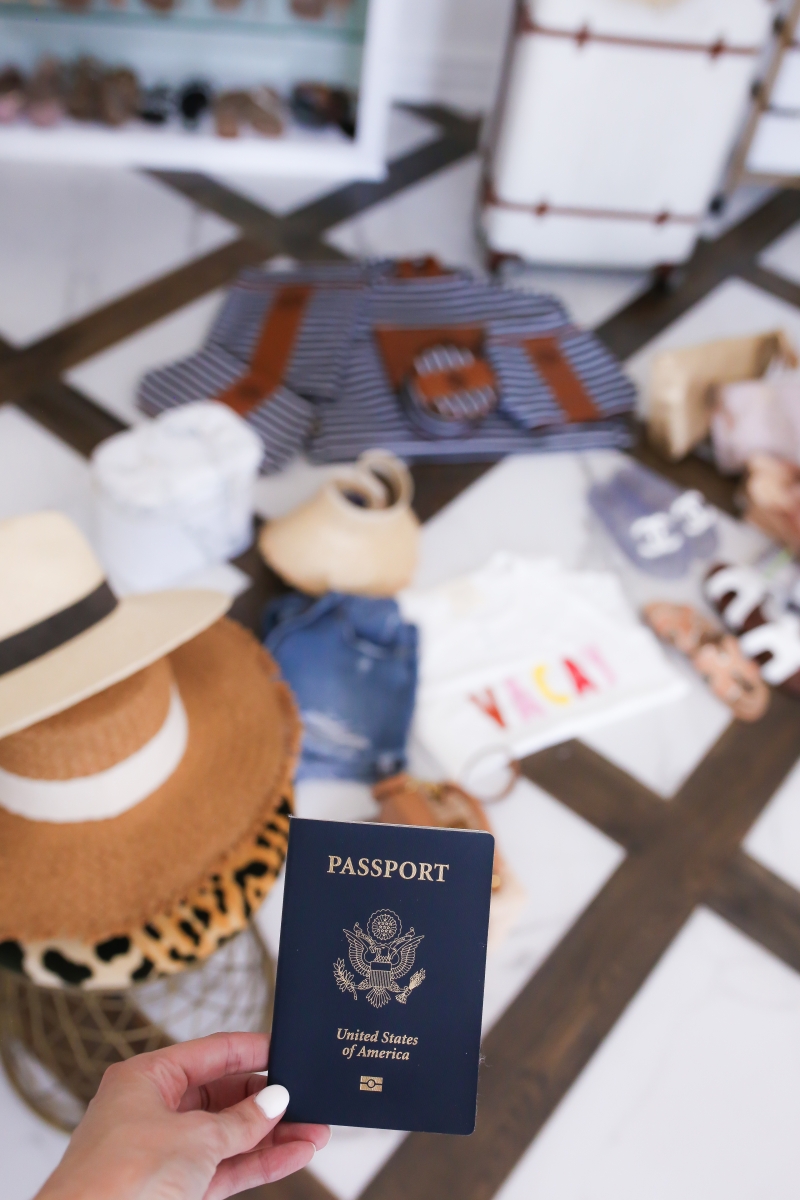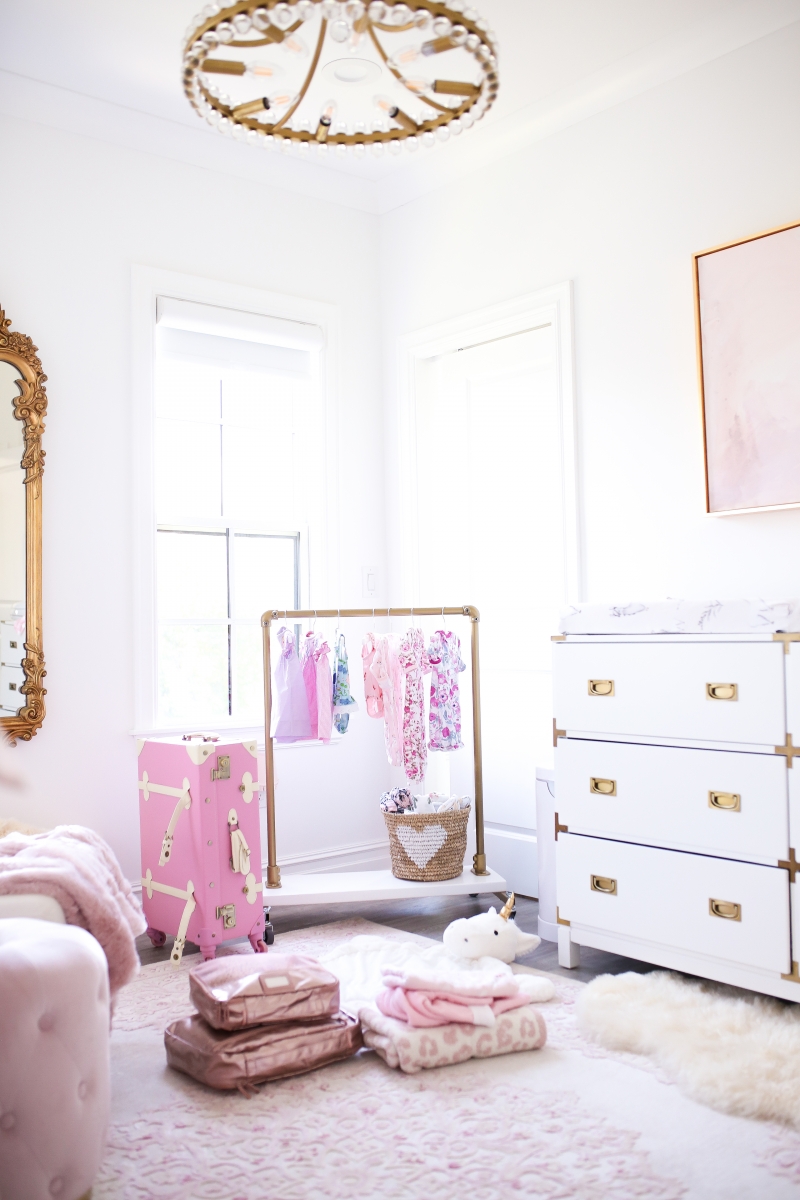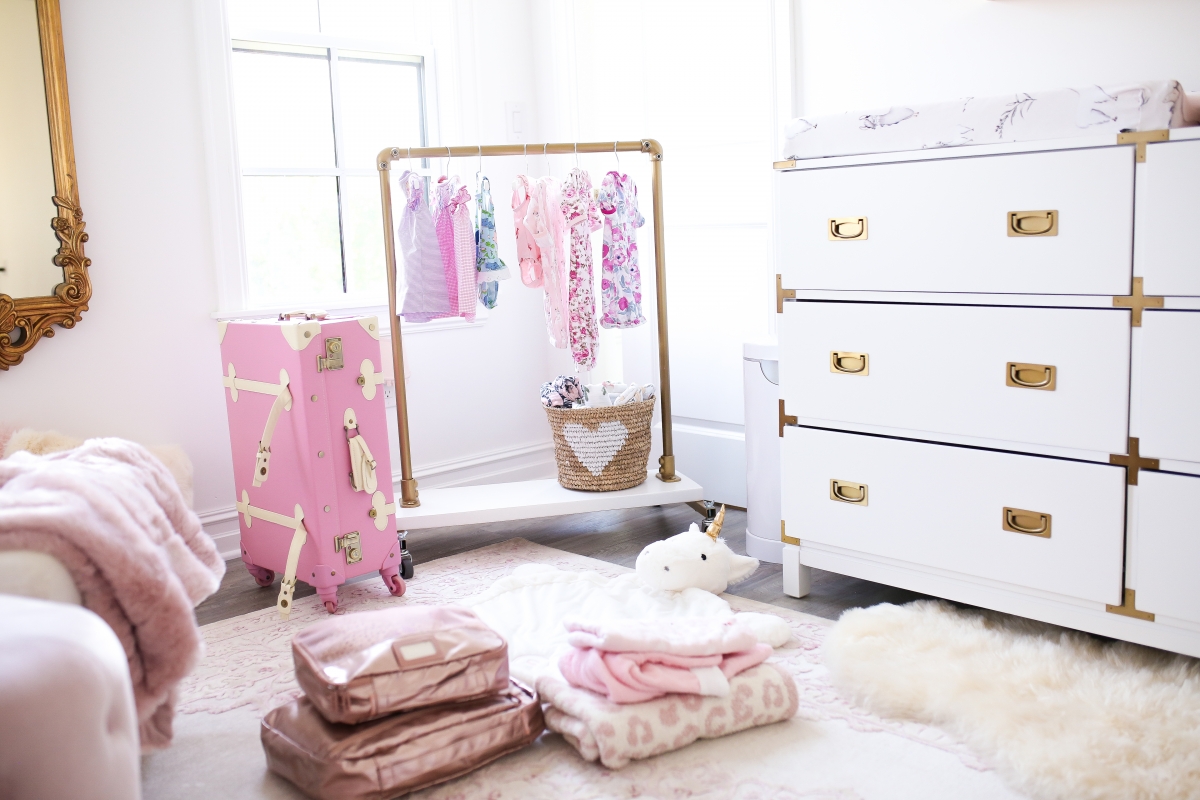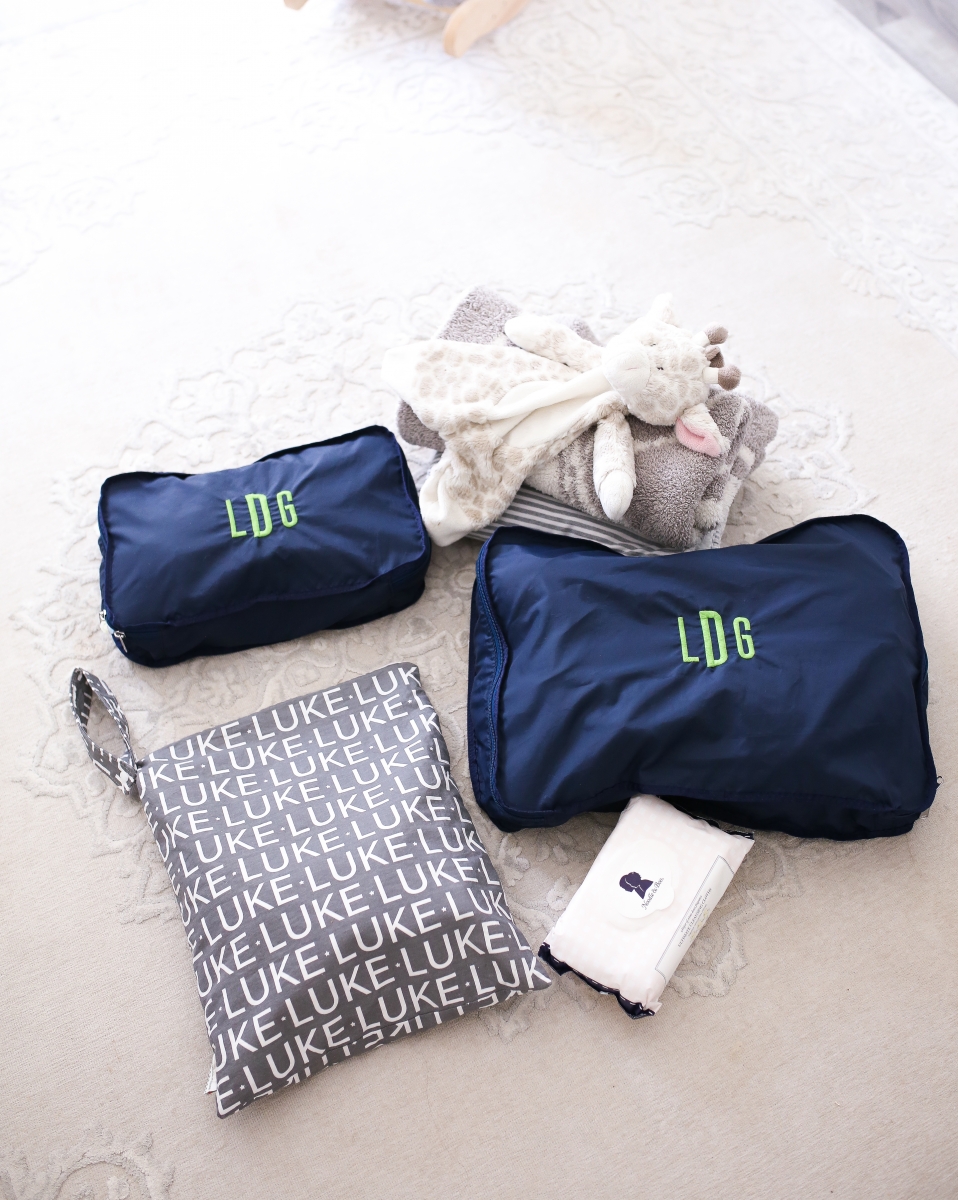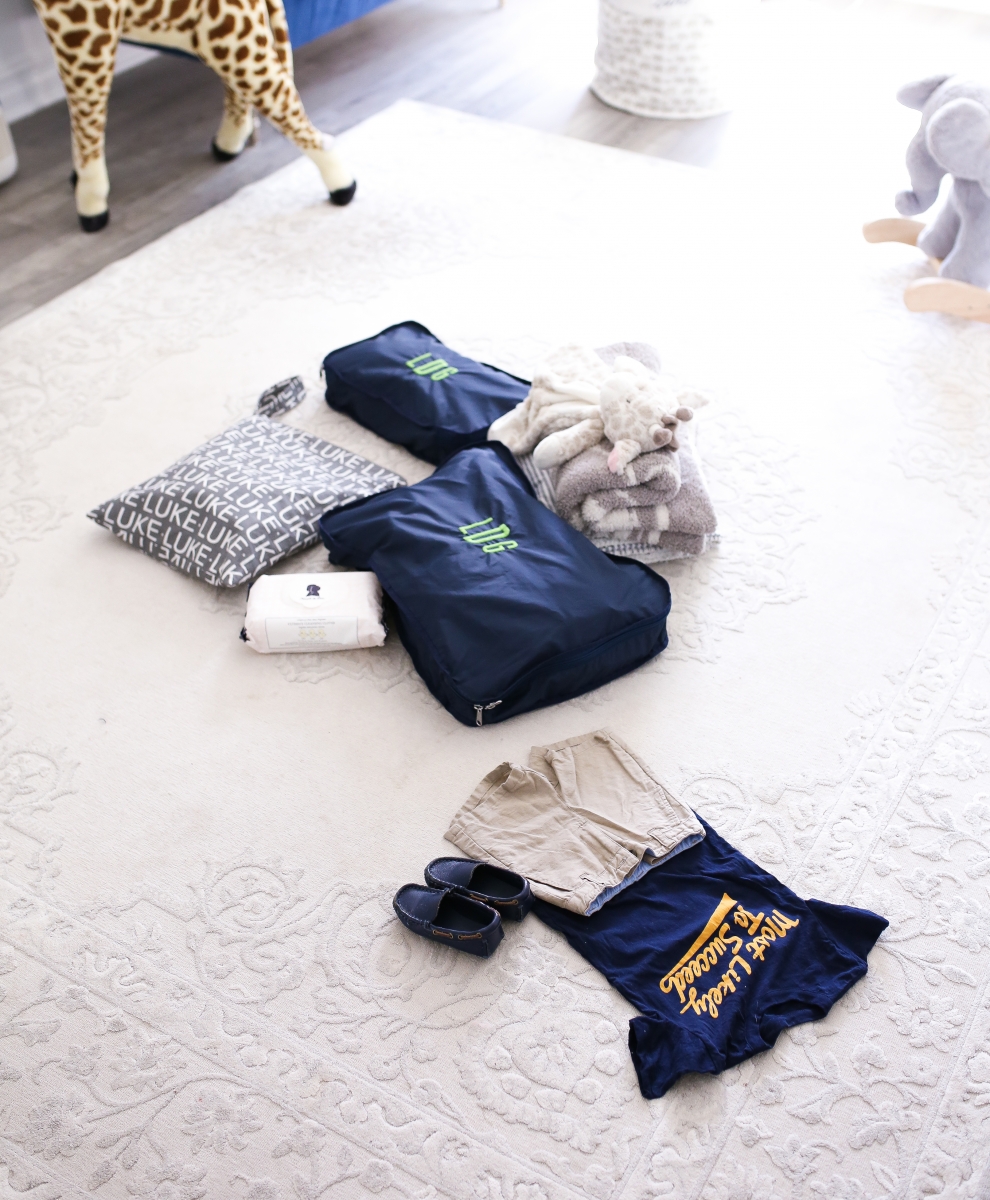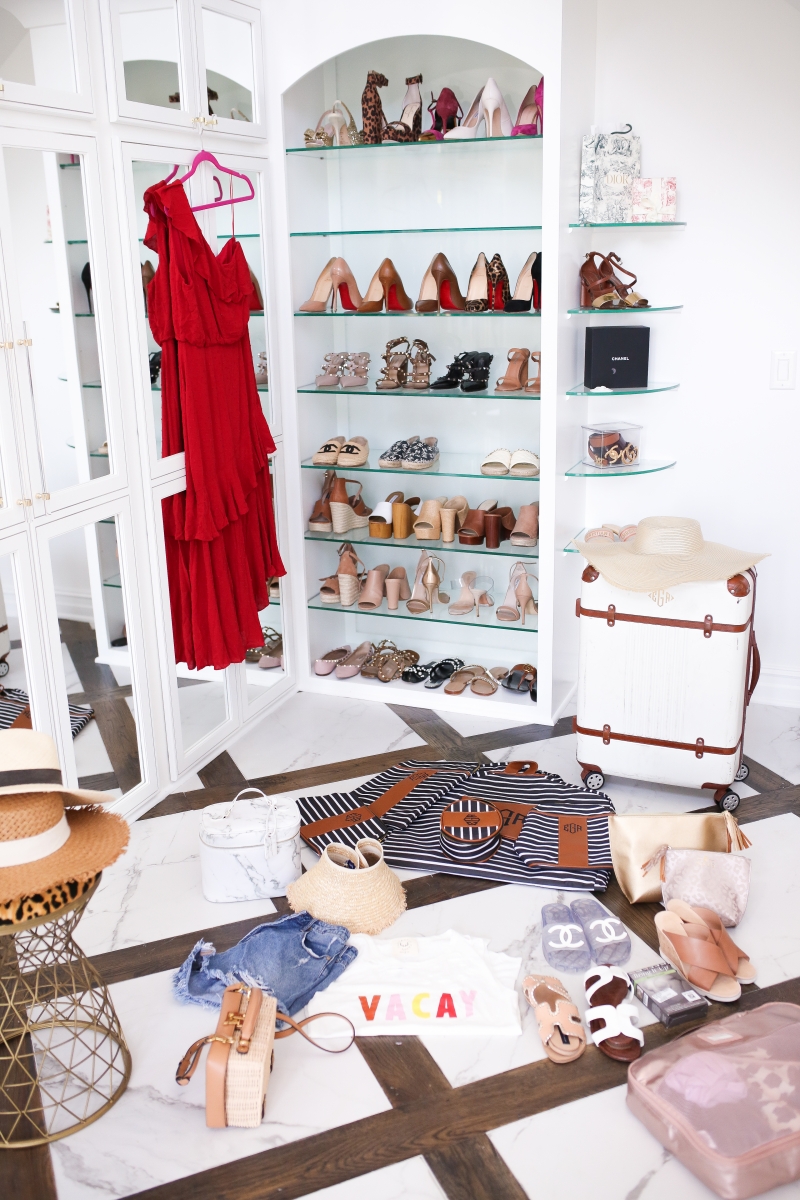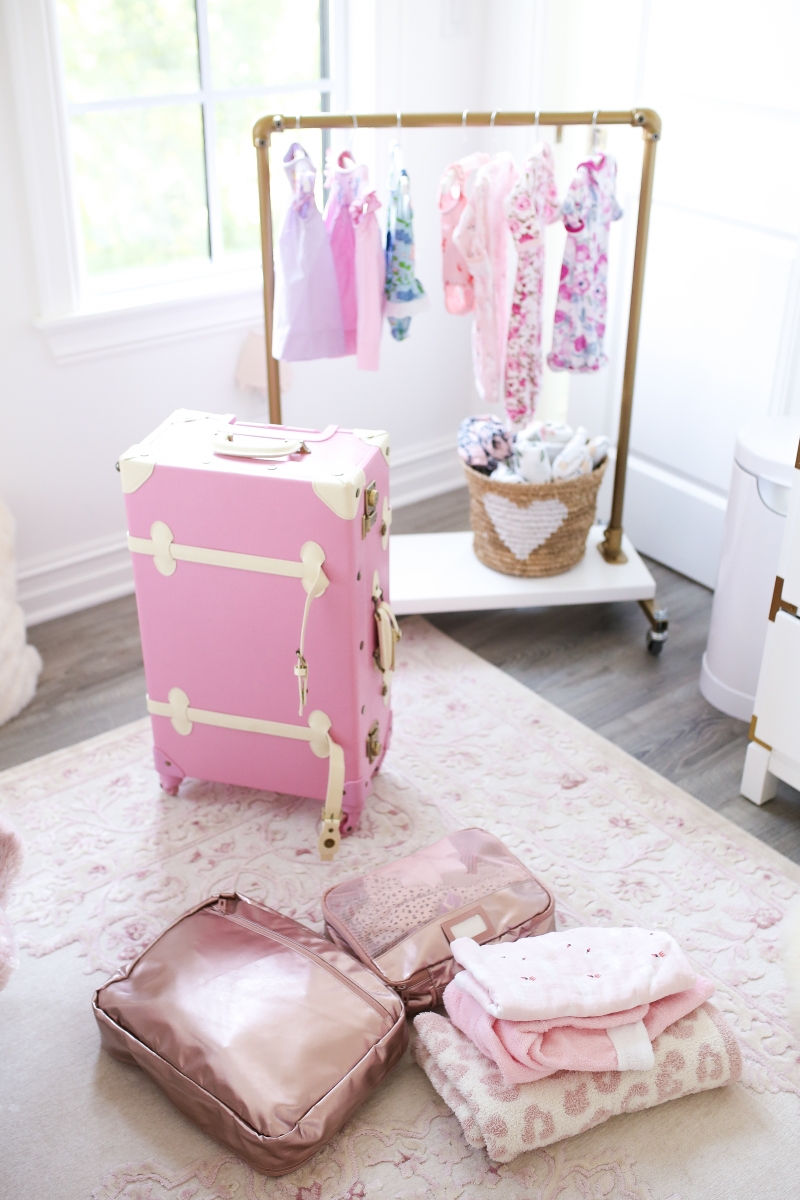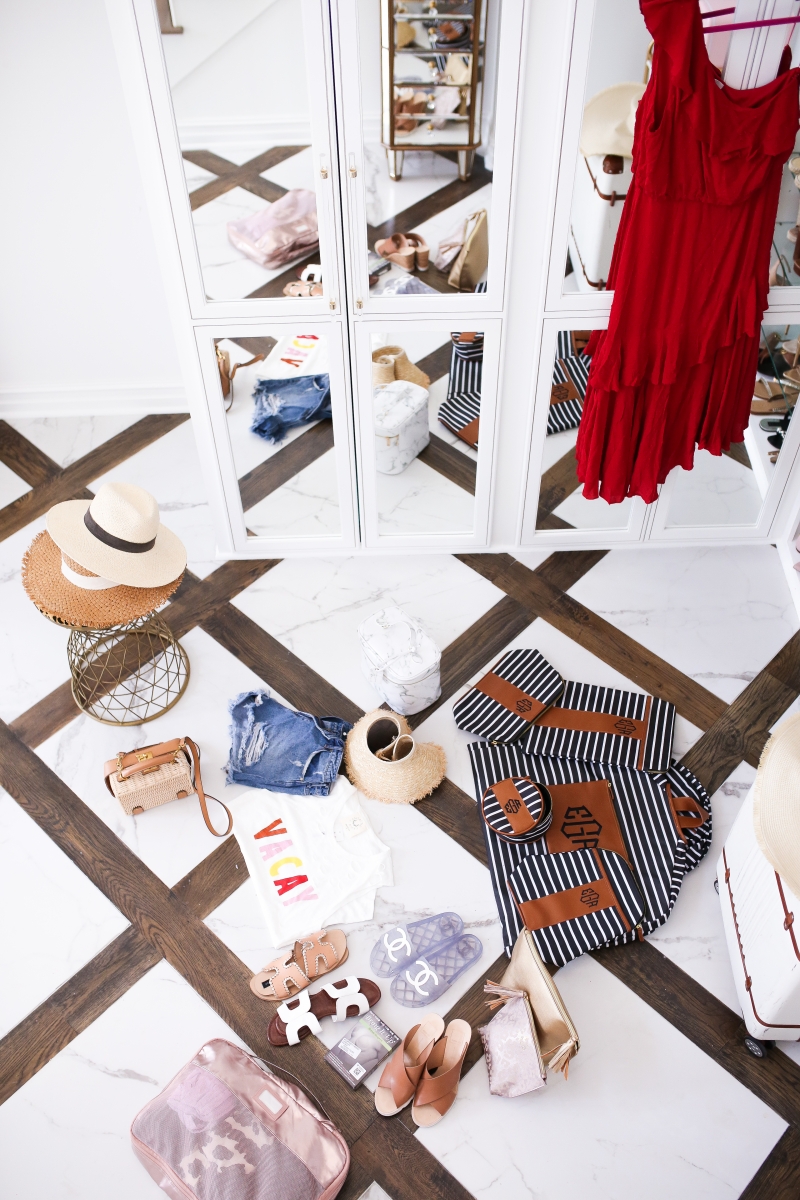 SOURCES
Marble Cosmetic Bag [Clear version available too.]
Hollis Official [Emily10 for 10% off – giving away a full set of these over on my IG today]
LUKE Zippered Bag [I have 3 sizes – the smaller ones are in the diaper bag!]
Luke's Monogrammed Packing Cubes
Not pictured – my new luggage which is SOOOO SO good. I can not recommend it enough!
I get a lot of questions about traveling with baby and/or toddler and I definitely have a lot of tips! Today we are on our first flight with Sophie so we will see how it goes as a family of four! I'm a little nervous. I've tried to prepare and get things as organized as possible. That actually leads me to this – organization is key. I started getting things organized a couple of days ago. I usually work best last minute and under pressure but this time I started in advance. I'm pretty OCD at home – I like everything to have a spot and to be in its spot and the same goes for traveling really. I feel a lot better when everything has a place and is in its place, lol. Between Luke and Sophie and diapers and wipes and clothes – I really like to have it sorted well.
As I was packing for them last night I thought I'd quickly snap some photos to share what really helps keep me sane and makes traveling so much easier. It's so nice to be able to communicate quickly and know exactly where things are.. e.g.: I can say hey can you hand over Sophie's swimsuit bag – and John knows exactly what it is since I keep them in a small packing cube. Those are actually what I did on the day she was born – and it saved us. I knew my due date obviously but there was a mix up and I was not prepared. Fortunately, I had all of her outfits and bows washed and folded neatly into packing cubes so all we had to do was zip those and toss them in a suitcase! Mine have handles and also have zippered pockets on the back so that you can store things.
Watch my IG stories today for more behind the scenes! 🙂
[Other items: Sophie's clothing rack, full post on blankets HERE, red dress hanging in closet, Sophie's room will be on the blog soon w/all details!]