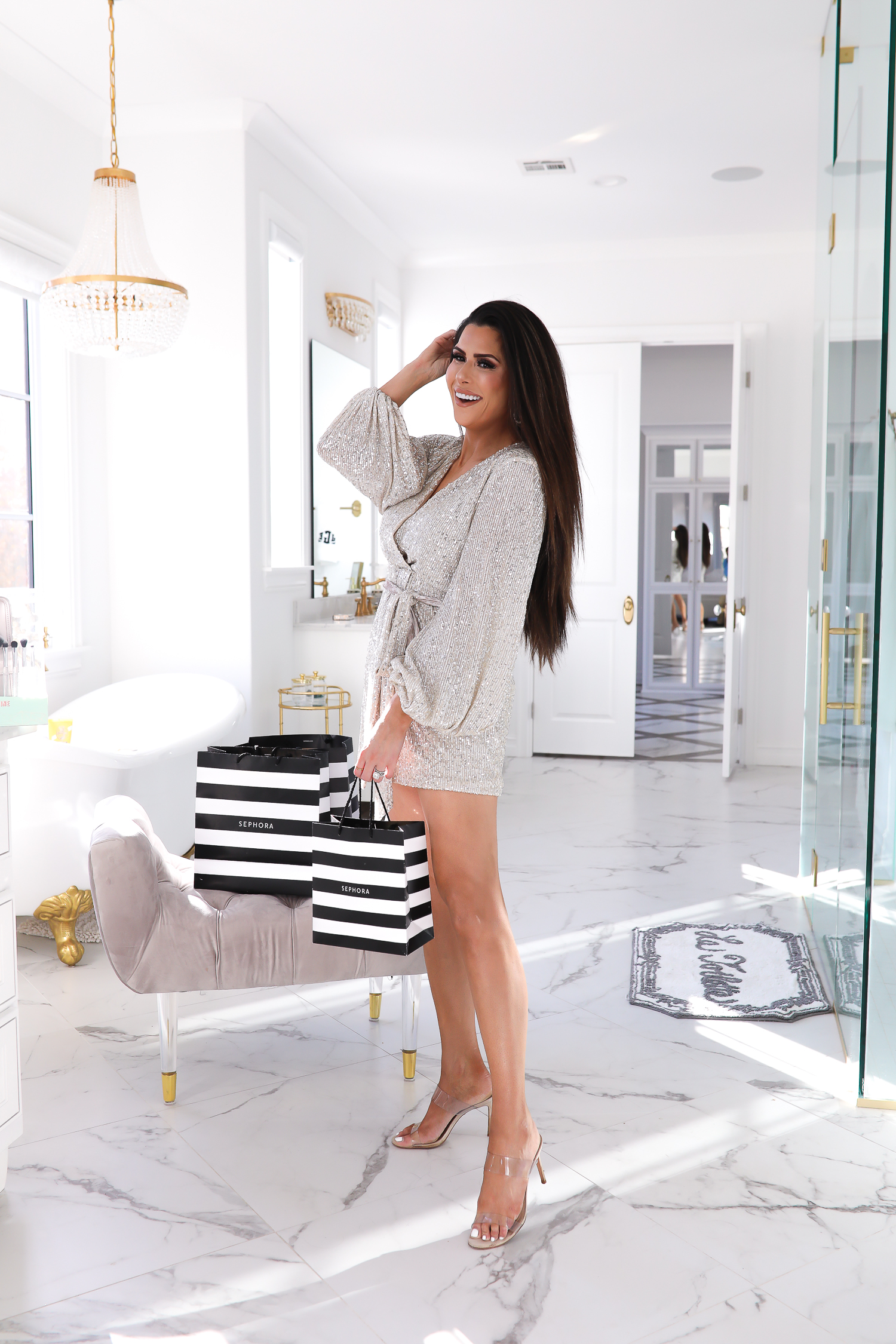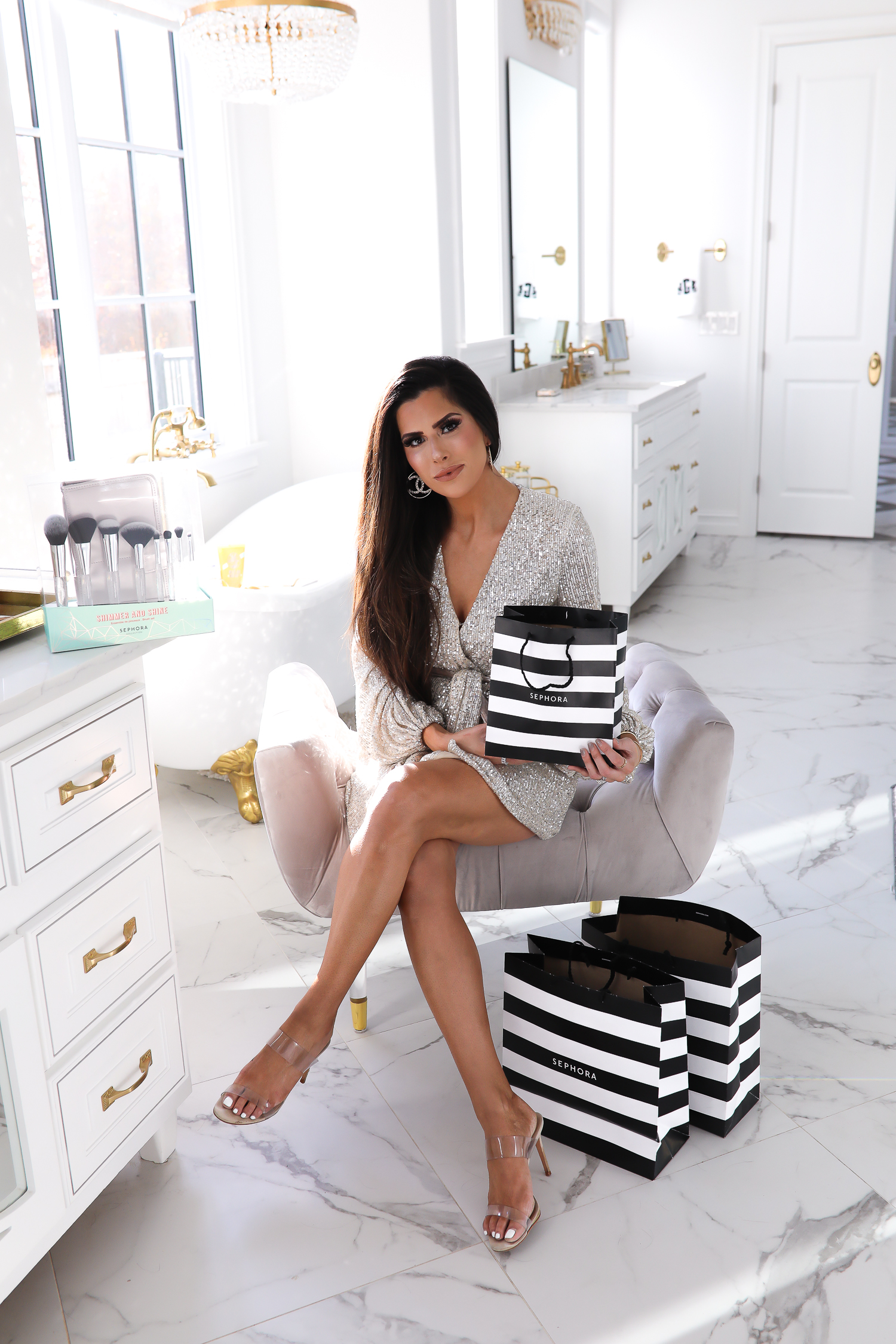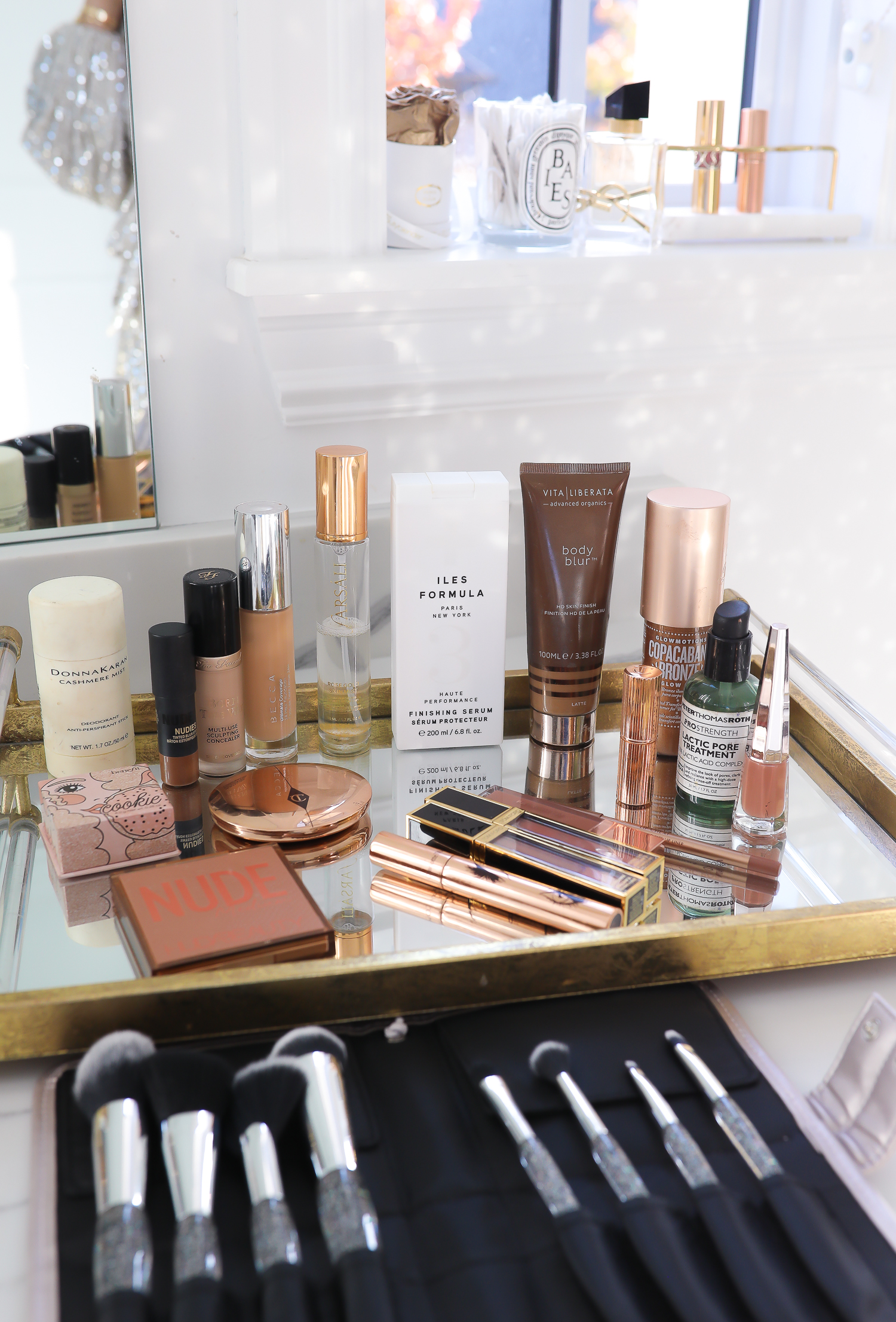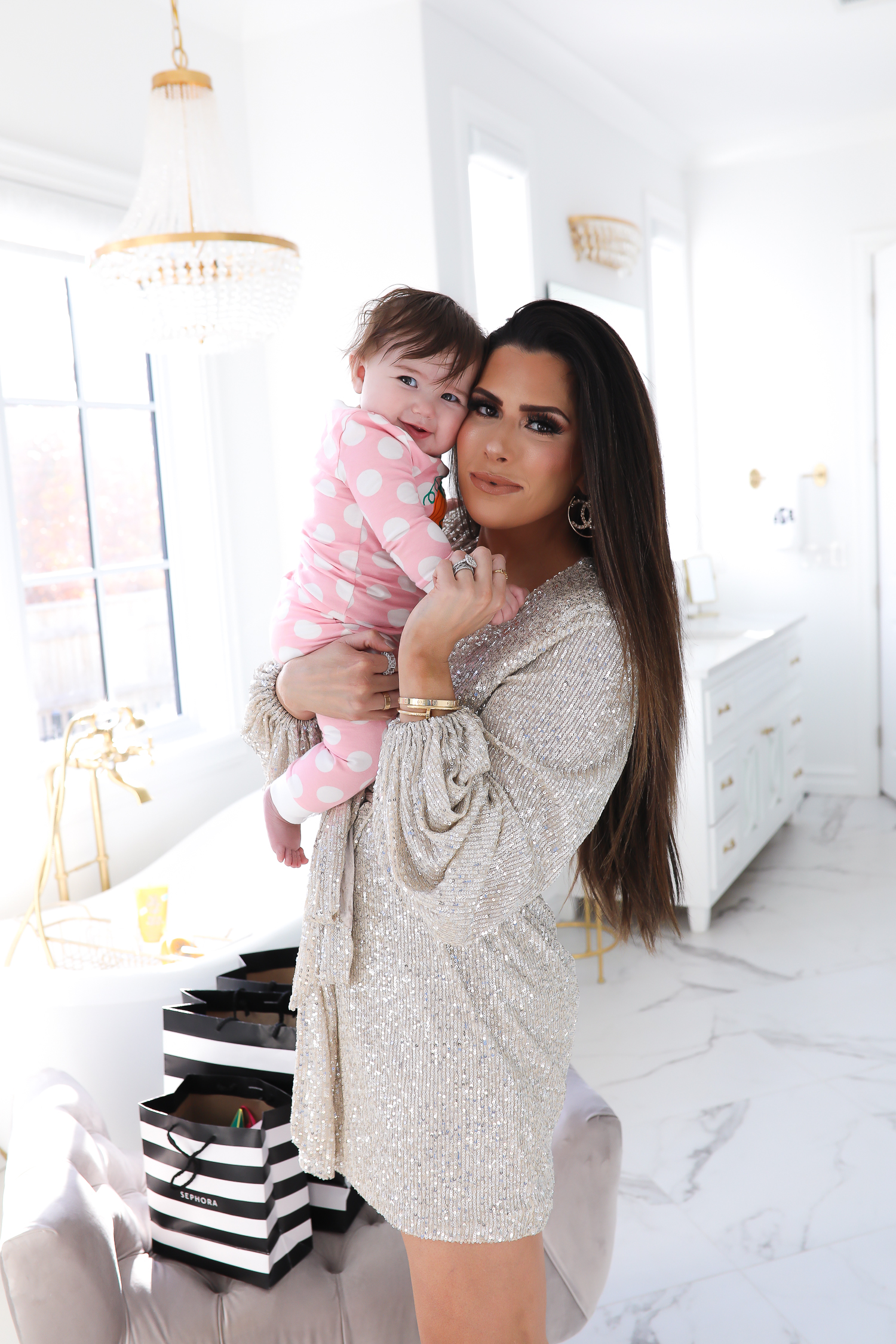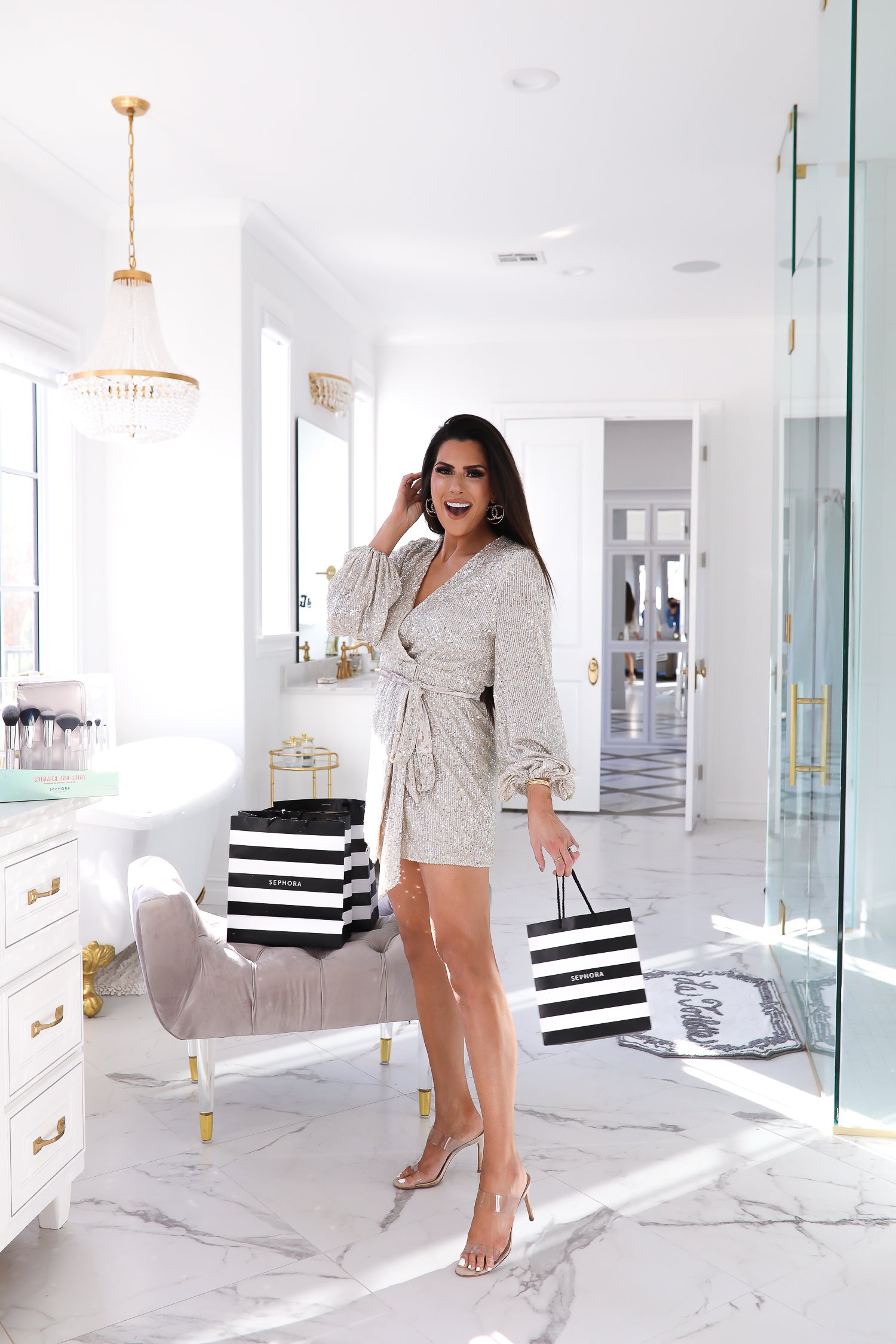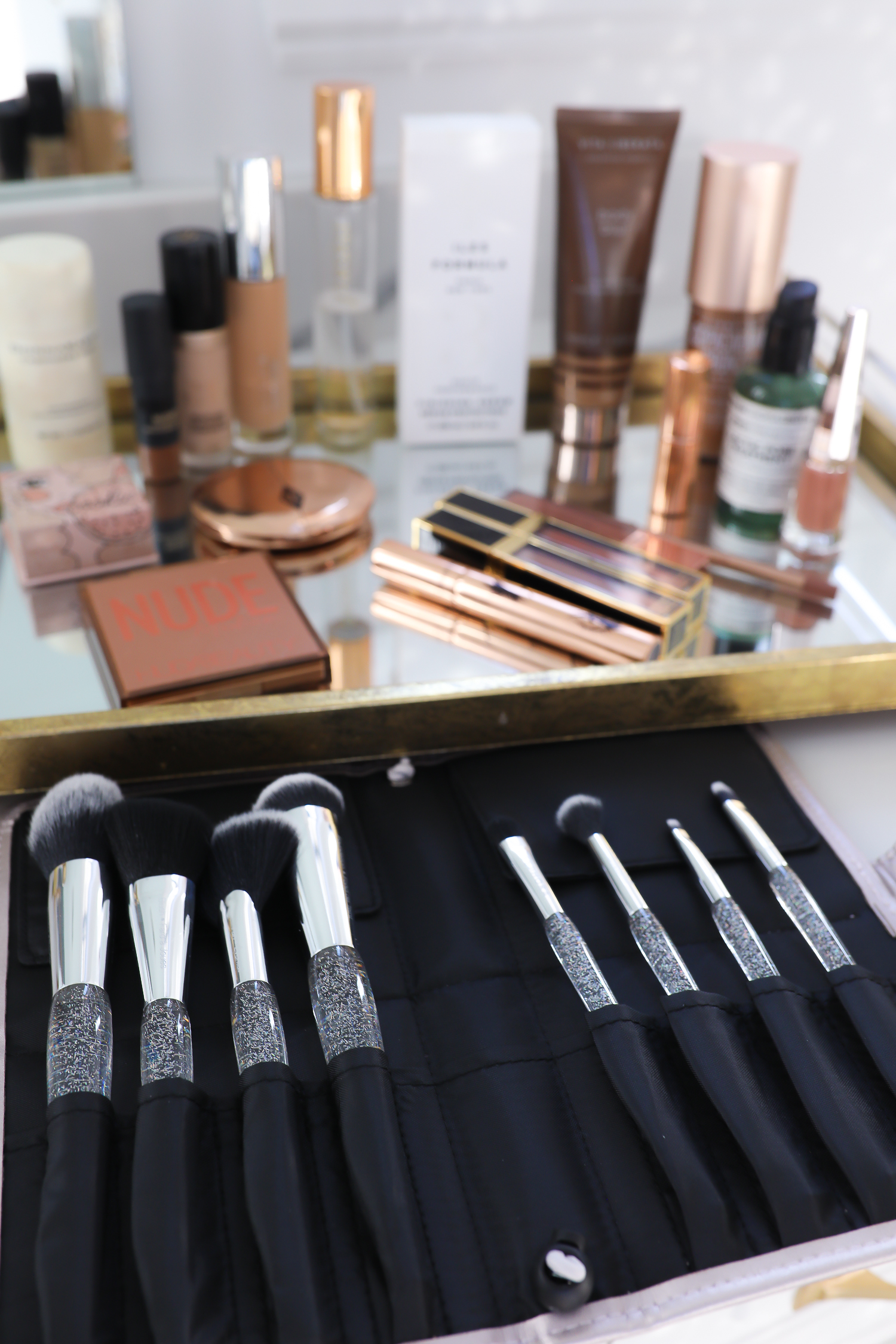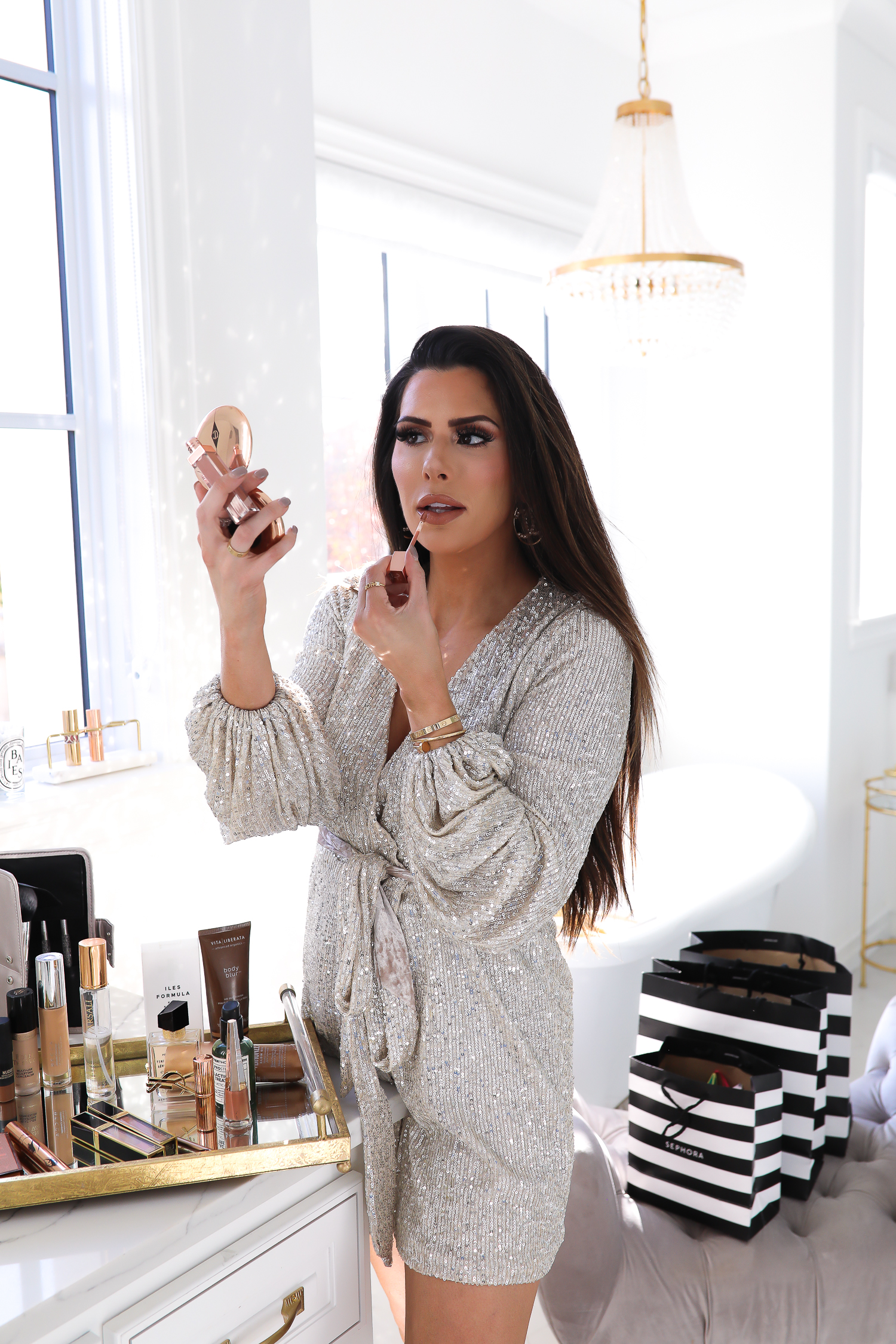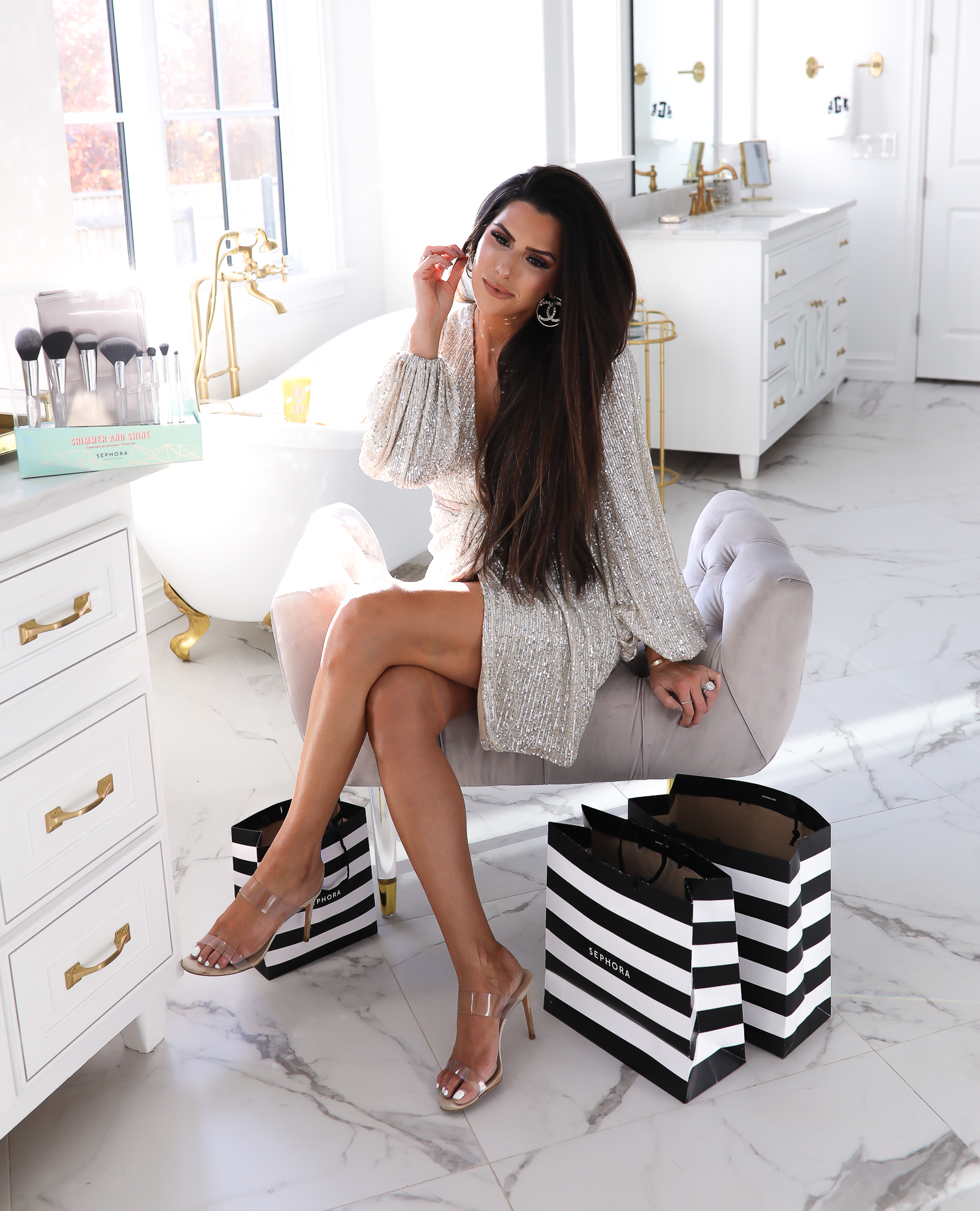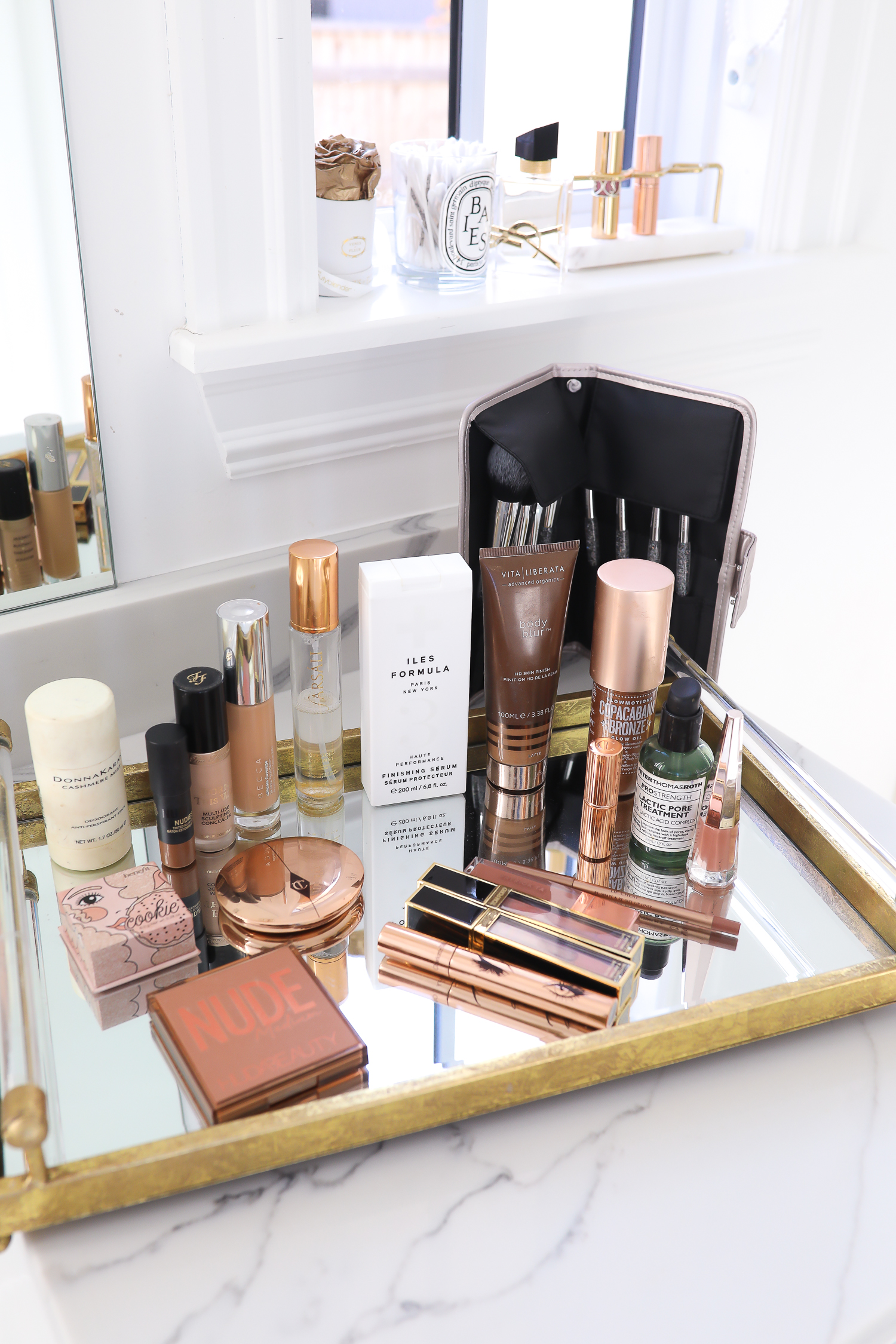 YOUR GUIDE TO THE SEPHORA HOLIDAY BONUS EVENT
Sephora Holiday Bonus Event for all tiers [Rouge, VIB, & Insiders]! ‼️❤️ YAY! This means if you are a Rouge Member you get 20% off of your purchases and if you are VIB you get 15% off of your purchases & Insiders get 10% off of their purchases! This is one of the many reasons to make sure you are part of the Rewards Program because it has some amazing perks – and it is free! You can become a member HERE.
So I do a Sephora Haul each month so I hate to repeat a lot of things you all have already seen but I thought today I'd re-share some of the things I alway re-purchase, things you will want for the holidays, and a few new items I am loving! Hopefully this is not overwhelming!
❤️SEPHORA HOLIDAY FAVORITES❤️
#1. When it comes time for the holidays I always have a good stock of my Vita Liberata Body Blur [it is essentially makeup for your skin but it provides color so you look more tan & bronzed!] and the Sol de Janeiro Body Oil. The combo of these two is a game changer year round but I need it more so around the holidays when I am super pale and I get dressed up for a special event or party and have to show my legs.🙈 My legs get dry and start looking … bad…. so I literally have to keep back-ups of these two products. I do use them all year long but I definitely rely on them more during the winter. For example, this sequin dress is a little short for me and my legs are currently as white as snow so I used this combo to glam them up a little bit! I also use it on my chest and shoulders if I ever wear something that shows those places! Now only does it give some definition & color, but it just makes you look healthy AND the body oil smells insanely good! I also use the Sol de Janeiro Body Wash, Bum Bum Cream, & Mask/Scrub – I am huge fan of their line! [PS. I've talked about this before but if you use a self tanner and you like to re-set your tan THIS is what I swear by! All you have to do is spray on your body while you run bathwater or before you get into the shower and after 5 minutes you rinse it off and you can easily get the old self tanner off!]
#2. Holiday & colder weather calls for new lipsticks! I personally love having a good red on hand during the holidays. One of my favorite matte formulas is by Fenty Beauty in the shade 'Unbutton' but this year I picked it up in the shade 'Uncensored' because I was told that it is an amazing matte red! The other shade is a great daily shade since it is a good nude. The formula is seriously incredible — I highly recommend those! I know in my Sephora Haul I did a few days ago I wrote about a liner, lipstick, and gloss combo and I stand by those 100%. That is all I wore on our Paris trip and what I wear daily. HOWEVER! When the event started I purchase the Patrick Ta Lip Creme in 'Shes Independent' and I seriously adore it! Its a bit dark for me – compared to most nudes – but its a good formula and I like to switch up my lipstick now and then! [Just a heads up I found the perfect creamy lipstick for the holidays and I will be blogging about it on Sunday!]
❤️NEW SEPHORA PURCHASES❤️
#1. Having a great brush set is KEY to good makeup. I actually ended up getting this Shimmer & Shine brush set because I always need extras. When my mom, sister, & bonus sister [SIL] are here everyone likes to get an 'Emily Makeover' and I like having extra brushes. This one initially caught my eye because its so cute but its actually very practical and useful. I have a few other Sephora brushes that I really like as well so I feel like the quality is very good! You have a powder brush, a blush brush, a highlighter fan brush, a foundation brush, concealer brush, fluffy eye shadow blending brush, eye liner/eye brow brush, & a eyeshadow crease brush. I really like the case it comes in as well so that you don't get them messed up while traveling! Sometimes if they are not stored well they will bend and not be user friendly so the case protects them.
#2. I mentioned the Patrick Ta Lip Creme above but to be honest, I am really into a lot of his products – blush included!! The lip colors are SO gorgeous and if you are on the hunt for a good nude – check out his options! I mentioned how much I love 'Shes Independent' but I also really like the light nude shade in 'Shes Unapologetic'. These formulas are seriously gorgeous on – they do not dry down into a matte since they are a cream but they are very long wearing.
❤️OLD SEPHORA FAVORITES // REPURCHASES ❤️
Okay this is hard since I do a lot of Sephora Hauls but I am adding all of my re-purchases into the widget below! I literally have 15 items that I swear by – and for good reason. I get DMs all of the time from readers who read one post and purchased an item and fell in love! I'm a harsh critic on beauty products but when I find good ones I always share! One I have to mention is the Charlotte Tilbury Powder and the PTR Lactic Pore Treatment – it is a game changer! Two items I recommend purchasing during the Sephora Holiday Bonus Event are the Beauty Blender spray that cleans blushes & your sponge – I use this almost daily & the Nudies Tinted Blur Stick. [See THIS post & THIS post to understand more about these products!]
🌟Just a reminder that I [personally] am doing a giveaway — this is not affiliated with Sephora. I'm giving away 2 $100 gift cards and all of my 'favorites' – see the giveaway info HERE.🌟
See the widget below to see items I always re-purchase at the Sephora Holiday Bonus Event and swear by:

Thanks to Sephora for sponsoring todays Sephora Holiday Bonus Event post.