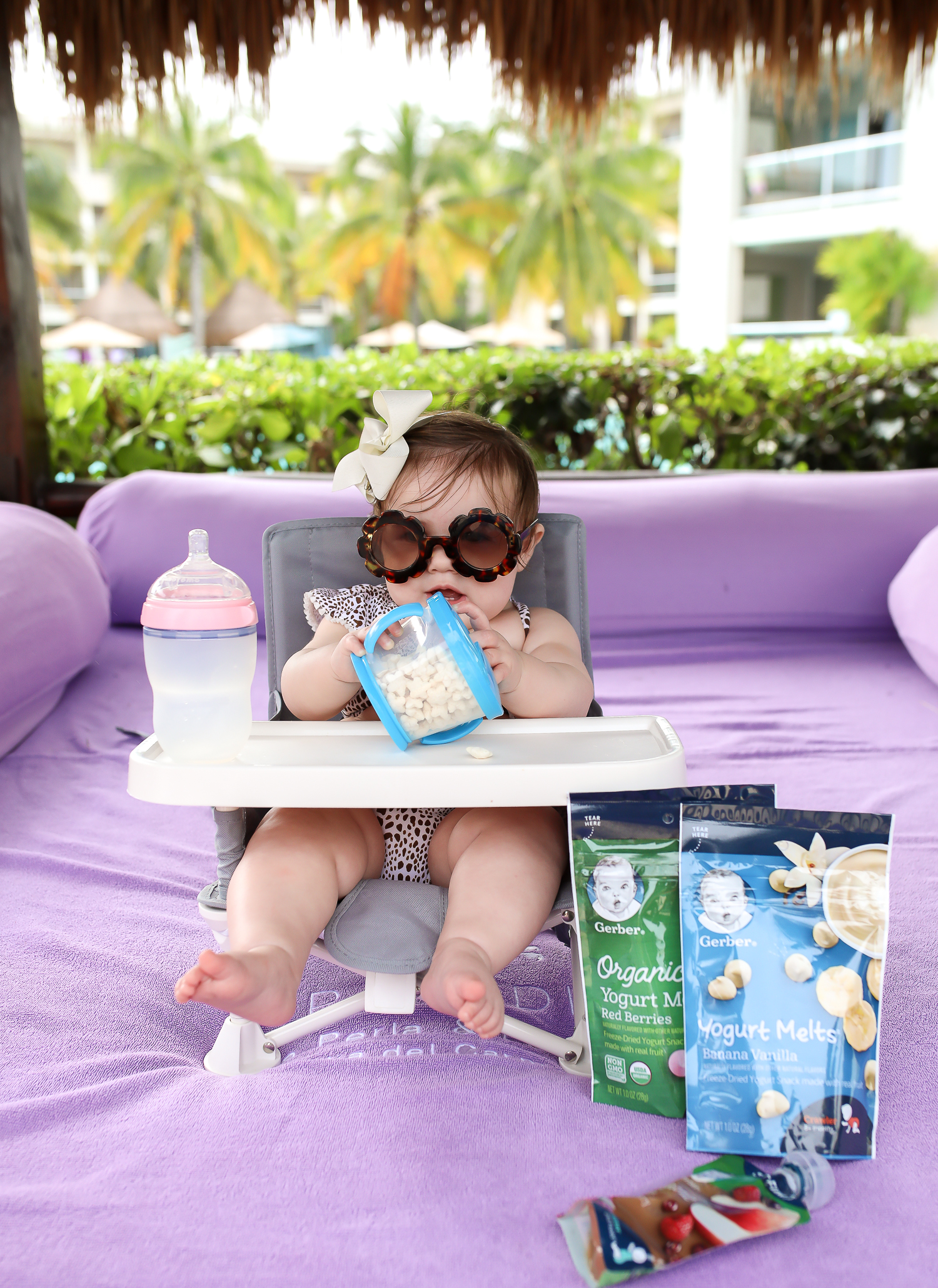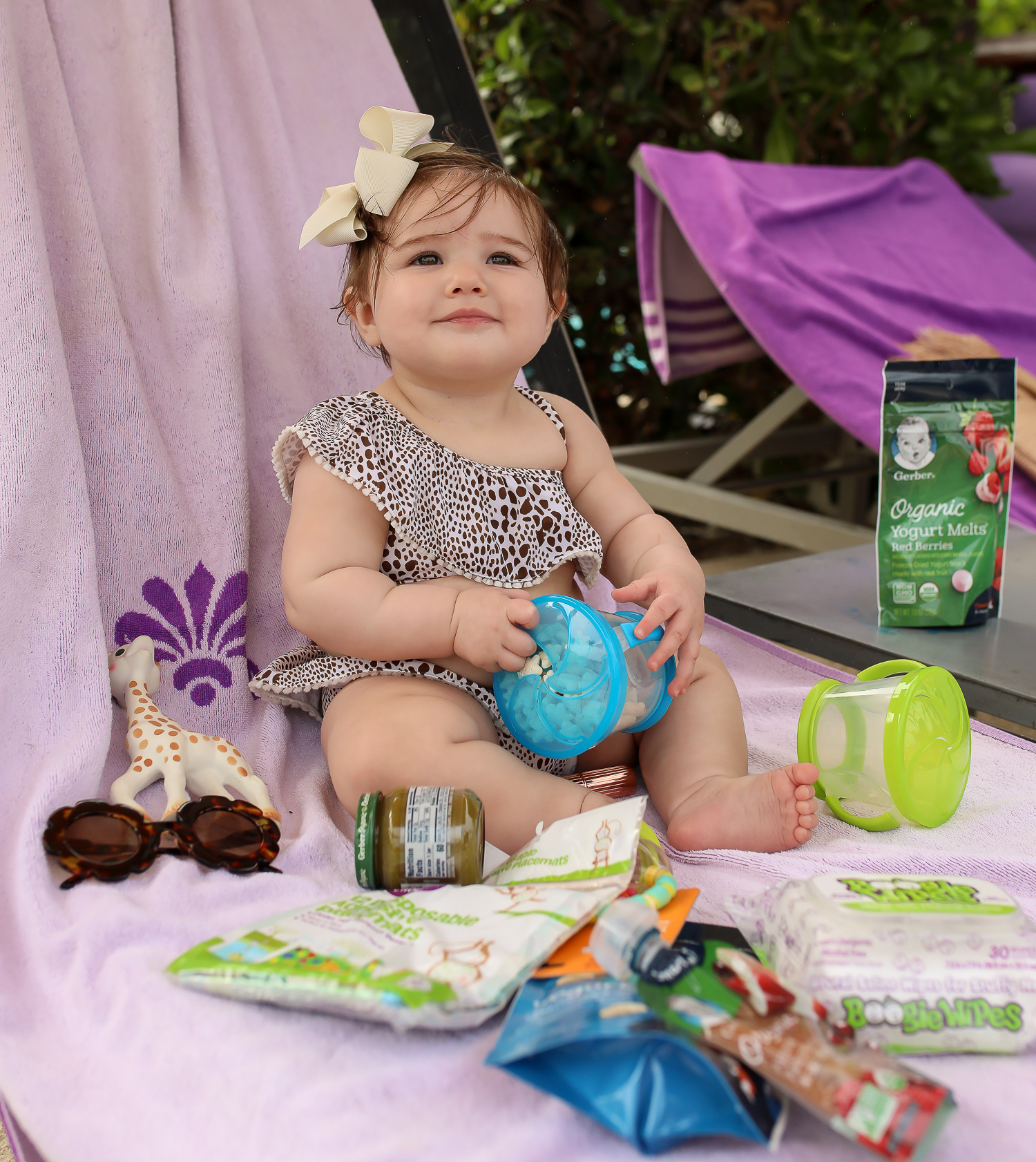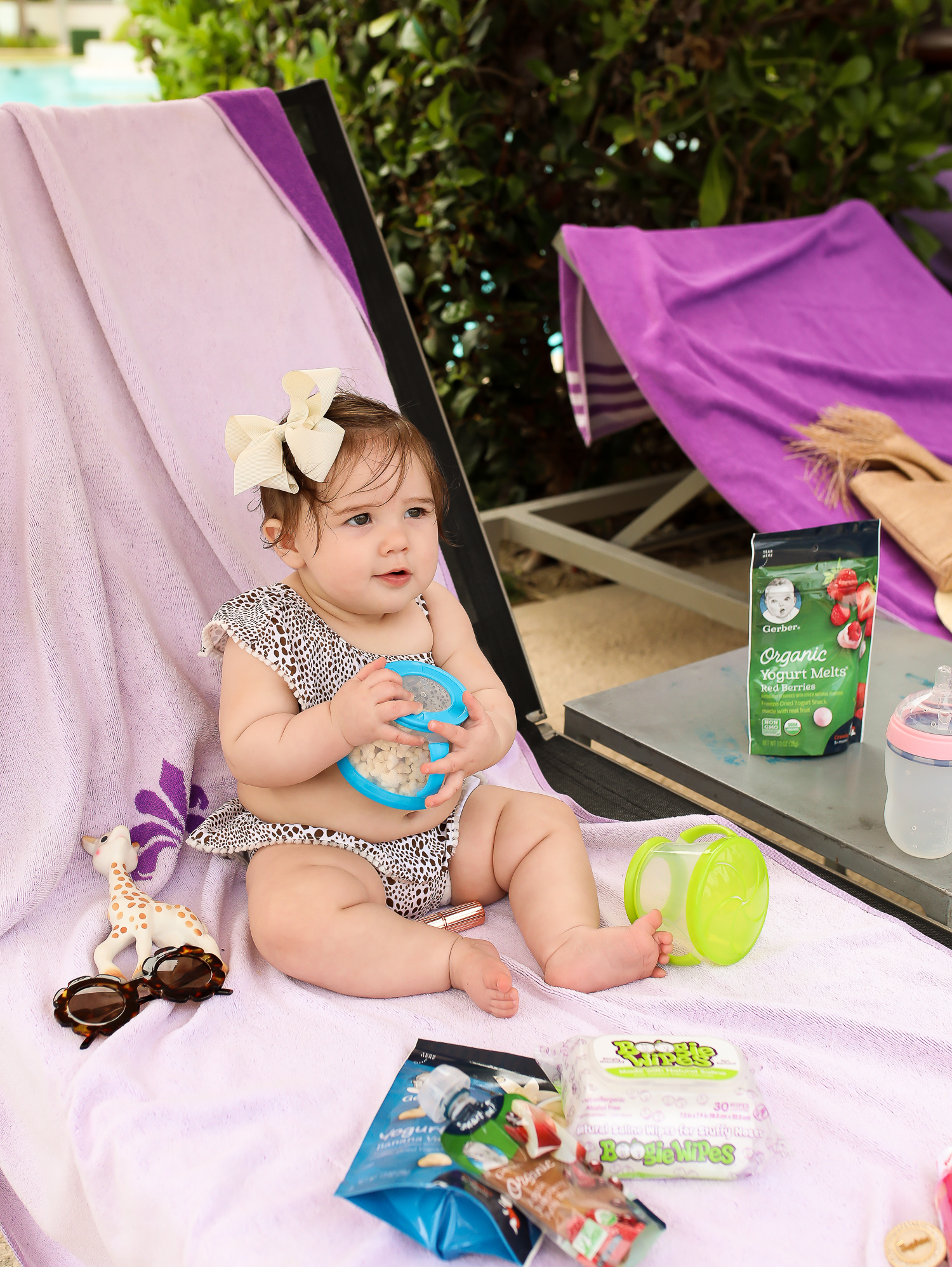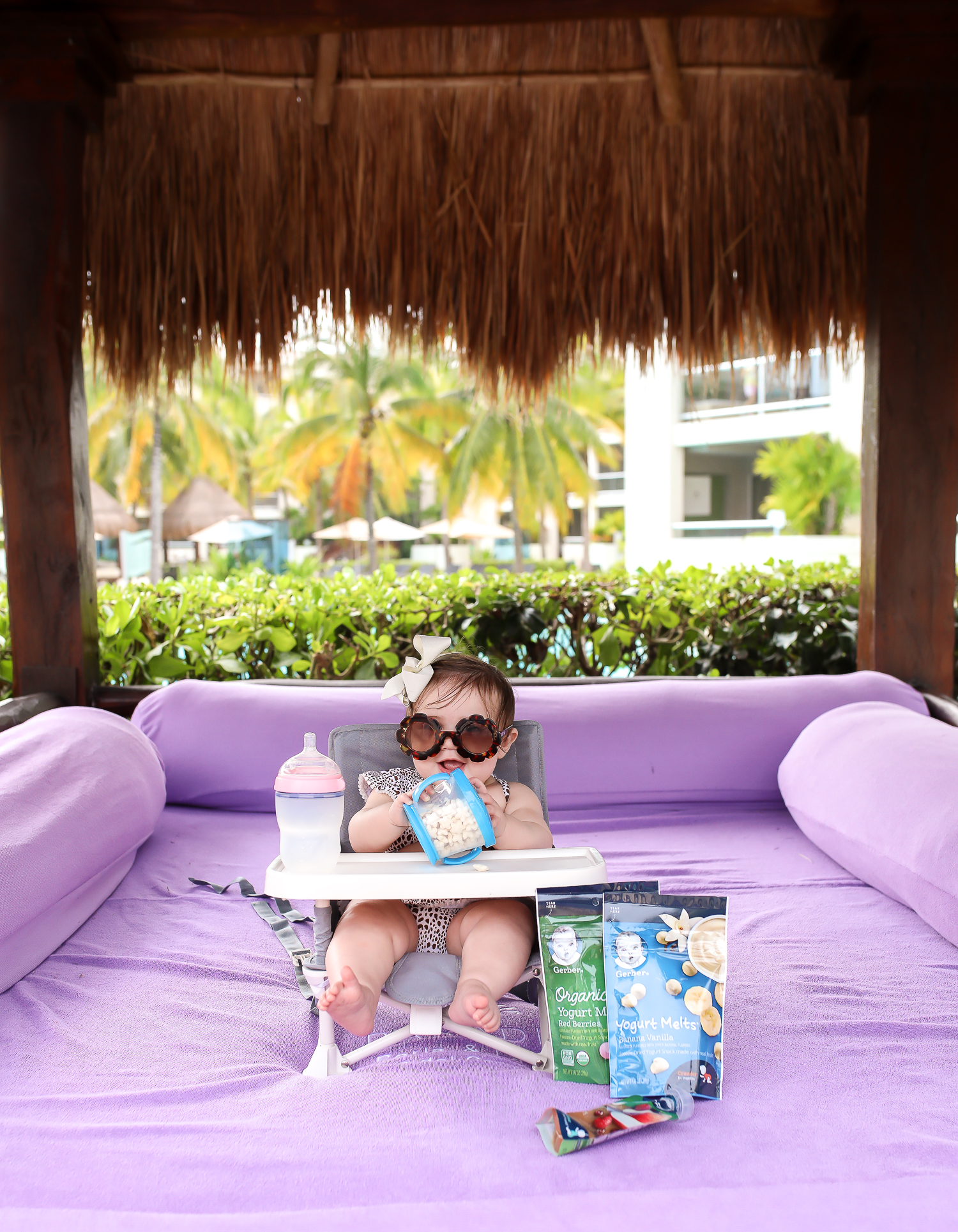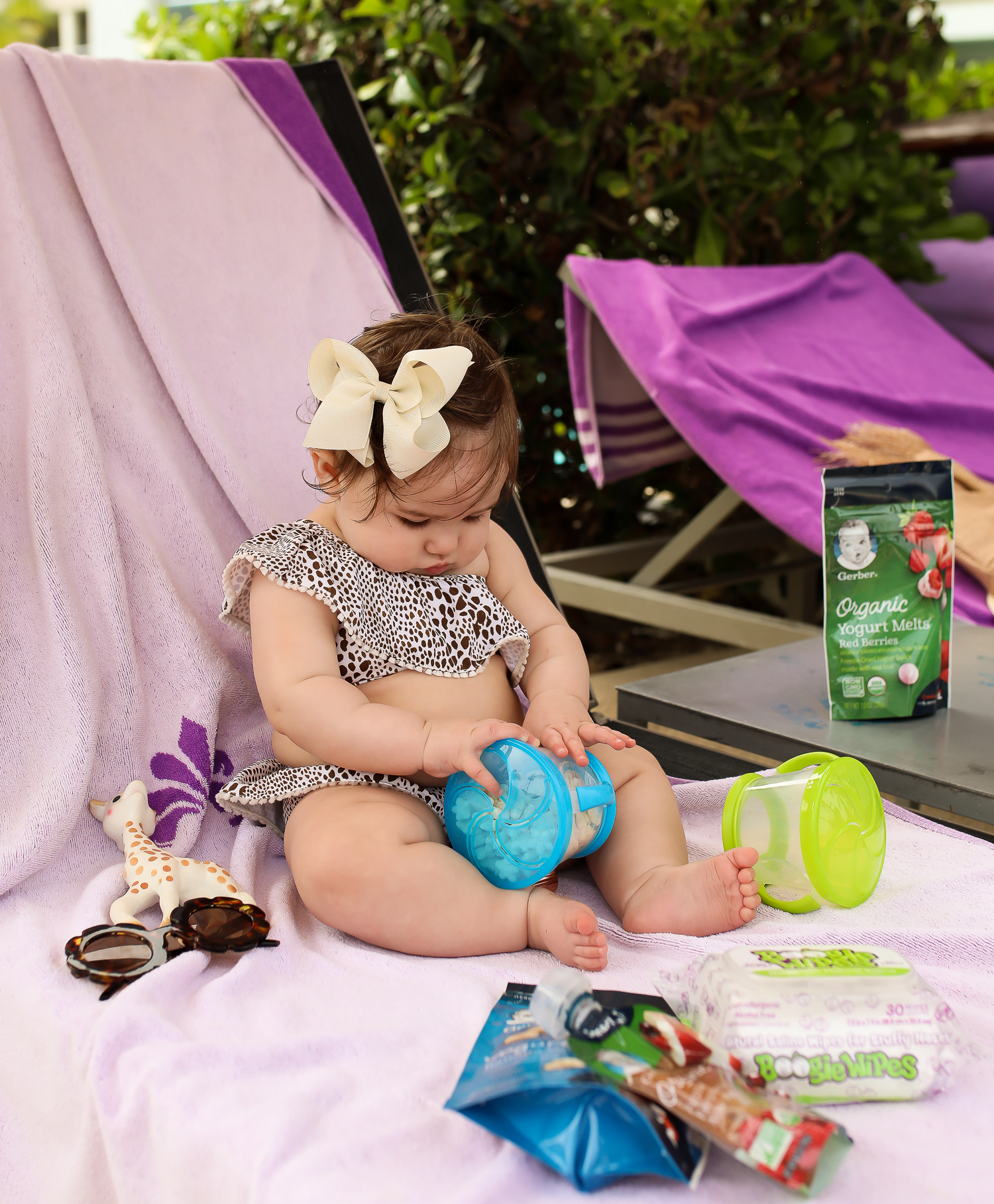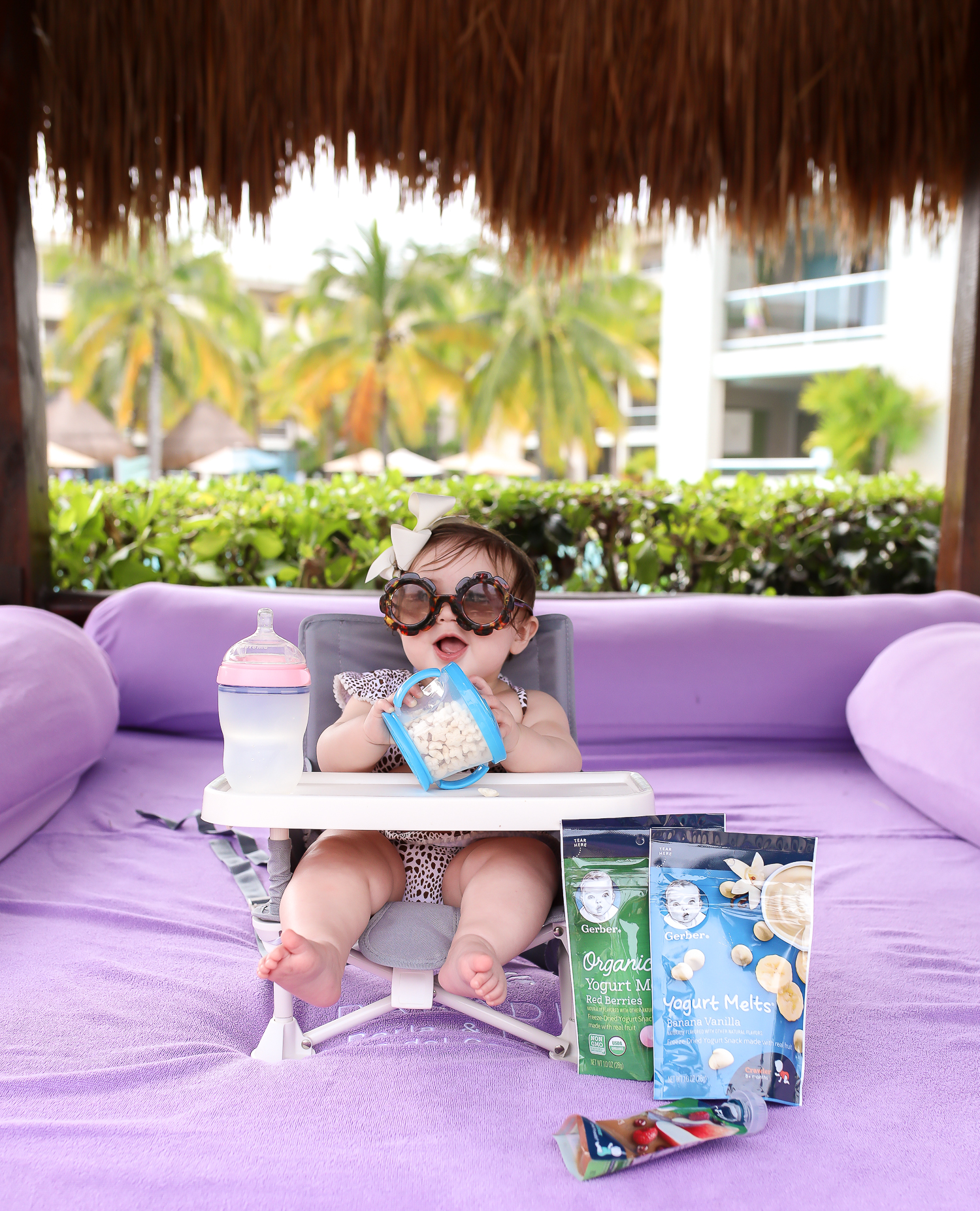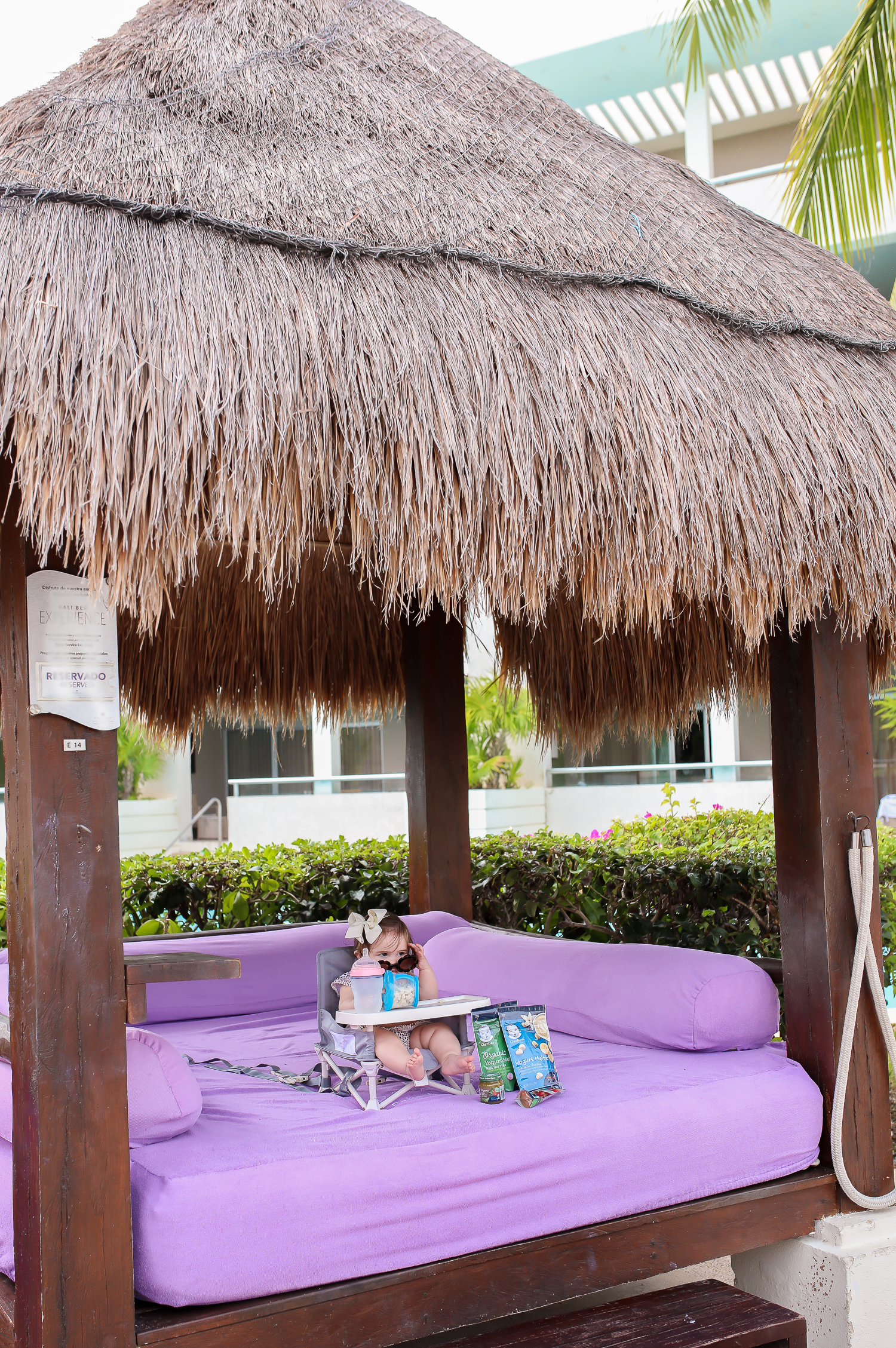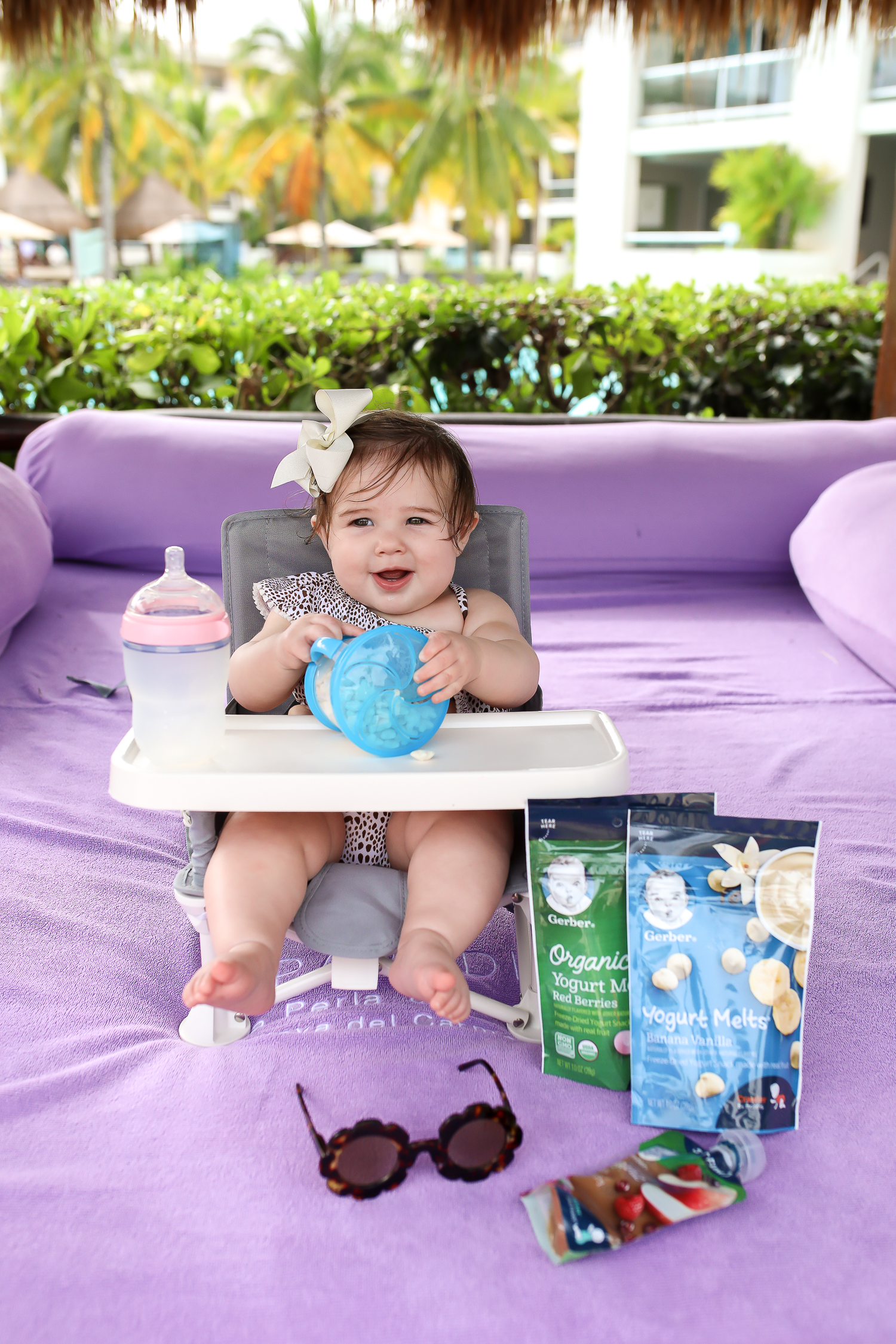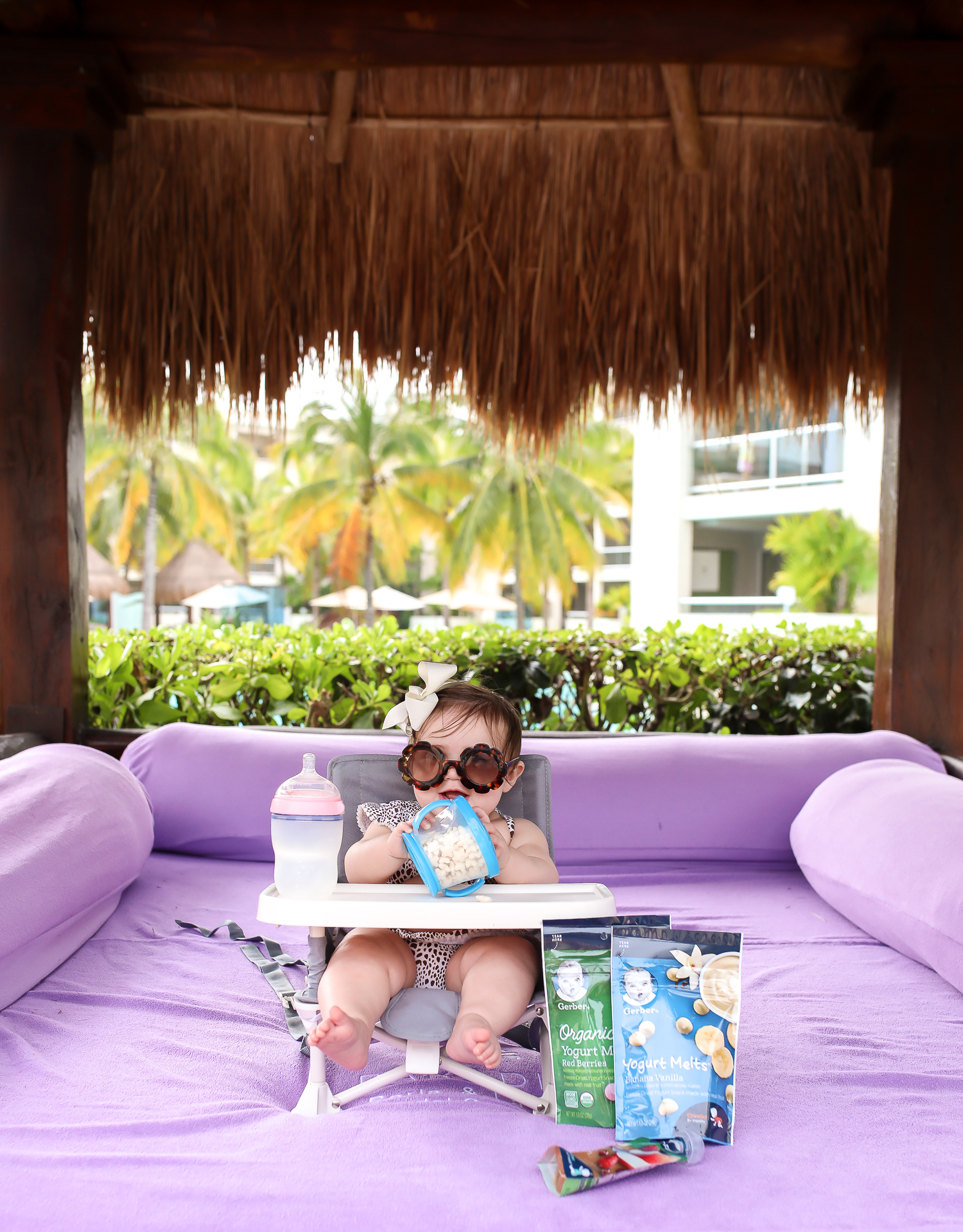 CHRISTMAS IN CANCUN BABY TRAVEL MUST-HAVES
Hola from Playa del Carmen!🏝I get asked SO often if I have travel tips for traveling with baby / toddlers.  So I have actually done a few posts already. However, for today's post about our Christmas in Cancun with our baby girl, I thought I'd specify it down to the must-haves. We really don't need too much. Mainly just toys, formula, snacks, etc. But I thought I'd share a few of the MUST haves that we are always so glad we pack! John actually even ran to Walmart the day before we flew here to grab a few things for her since she's starting to enjoy more snacks!
First things first, a travel high chair/booster seat with a tray. We initially saw this while in Boston visiting Jean, Nick, & Nori [Jean writes the blog Extra Petite] back in early November. Nori had one of this little travel sized, fold up chairs and Luke was obsessed! I ordered one right away and we have used it on all of our trips since! They are also handy for at home as well – don't get me wrong!  But we find this to be super nice while on trips for meals, sitting by the pool for snack time, etc. Sophia and Luke have both used and really like this. [THIS chair is a great option too and it is nearly half of the price!] Ours does fold up small and comes with a bag and does not take much room in your suitcase.
Second are basic but I just realized how badly we needed this – snack containers. We had these with Luke but I think loaned them to someone and forgot so John got Sophia a couple of the trip and they are so hand. Not only are the great for a baby who can grab snacks out [Sophia can't just yet] but she loves to hold on to it and shake it and play with it! Best mart is that there are no messes! We keep THESE stocked in the house and fill the little snack containers up with them when we travel or leave the house.
Next up, we take quite a bit if food for Sophia. Everything from baby cereal, to on the go food packs, to little jars of food + other small snacks. She has 4 teeth and is on her way to crawling more each day so we try to keep options on hand. I will link all of her favorite snacks at the end of this post! But I mention this because I always pack silicone bowls/plates [plates for Luke!] and spoons. One of the key items we use each trip is the THIS dish soap – it is baby friendly & plant based. I purchased a travel size of it once and I keep the little travel bottle and refill it. This is what I use on her pacis as well. Also – Luke really likes THESE cups best! I do too because they don't spill which is soooooo nice!
A few other miscellaneous items that are musts for us are THIS Noodle & Boo shampoo, lotion, body wash set. I have multiple sets at home so that we always have them in stock. Also, THIS is a good set and has diaper rash cream as well and it is $7. We also do not leave home without Infant Tylenol & teething relief products. I mentioned above that she has 4 teeth now and oh my word! They are coming in quickly and I can tell when they are hurting her because her demeanor totally changes. Just a little bit of gel on her gums helps almost instantly I notice. That is a subject for a different day though, lol! ALSO, if you travel a lot THESE bags are essential! I do not like for Sophia's carseat to go under the plane unless it is covered well!
Hope you all get something out of this — this type of post is requested so often and I have done them in the past so I wanted to just add in a few different things!

Have you ever spent Christmas in Cancun with a baby? If so, let me know in a comment below what you took with you!
Thanks to Walmart for sponsoring todays post.