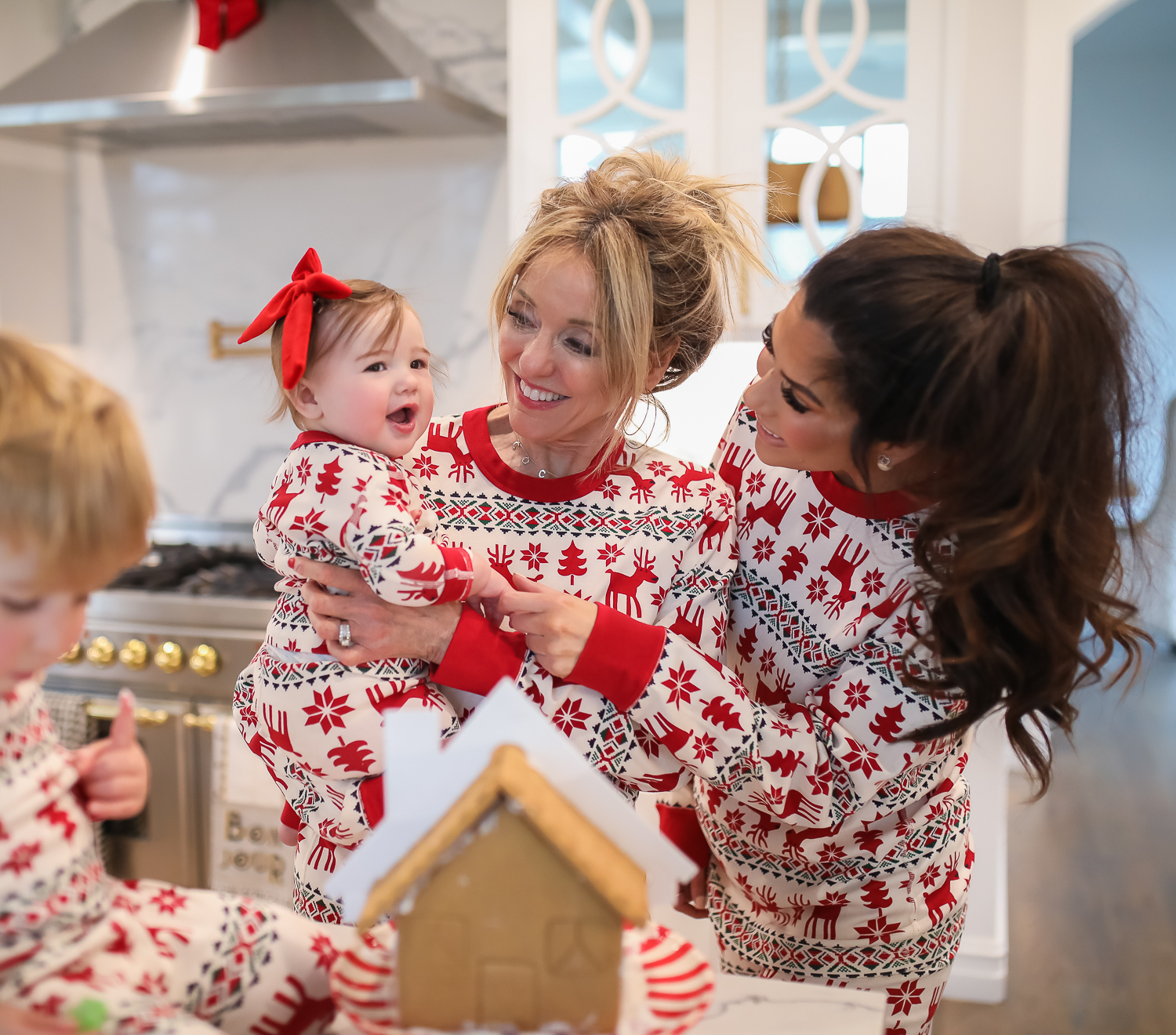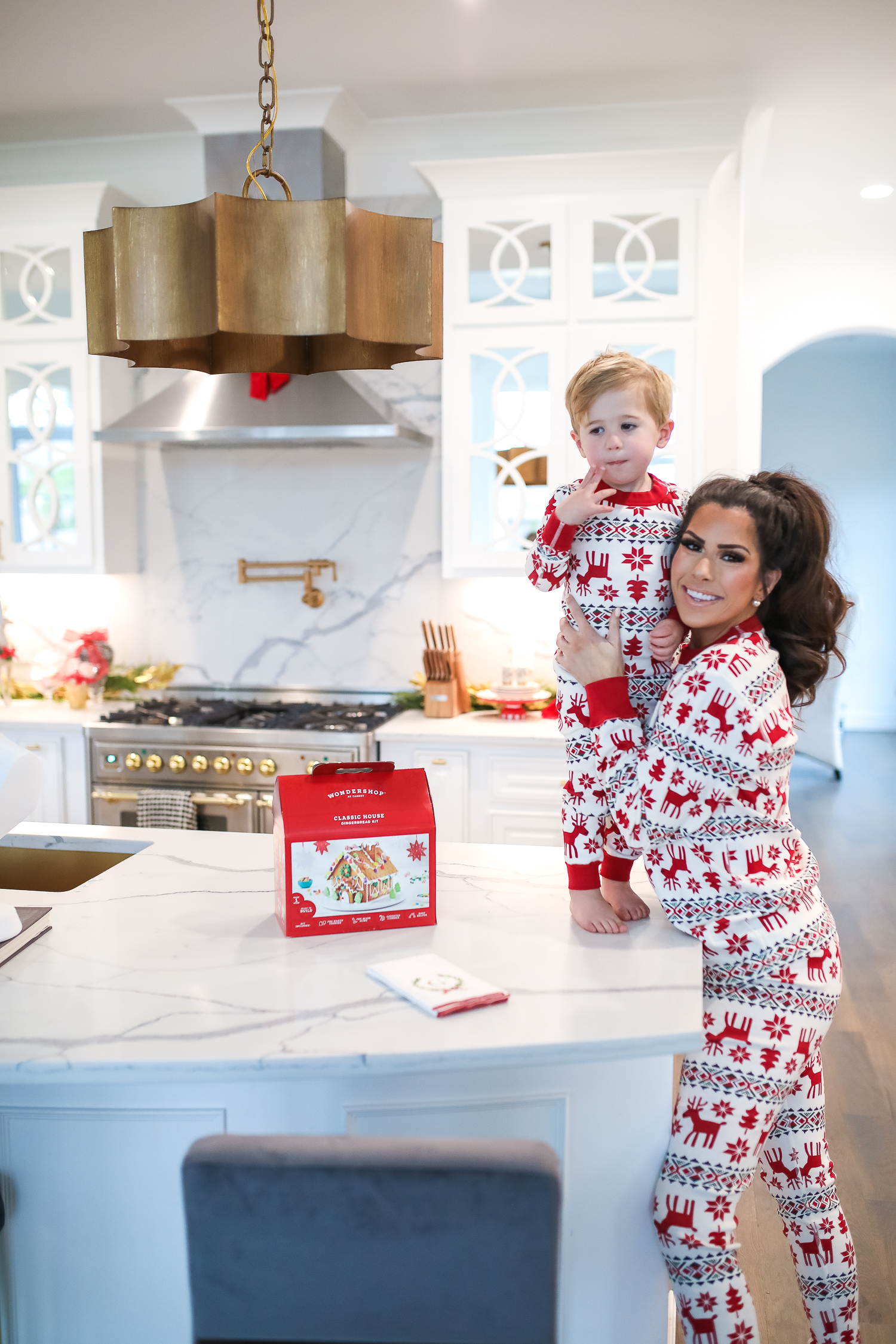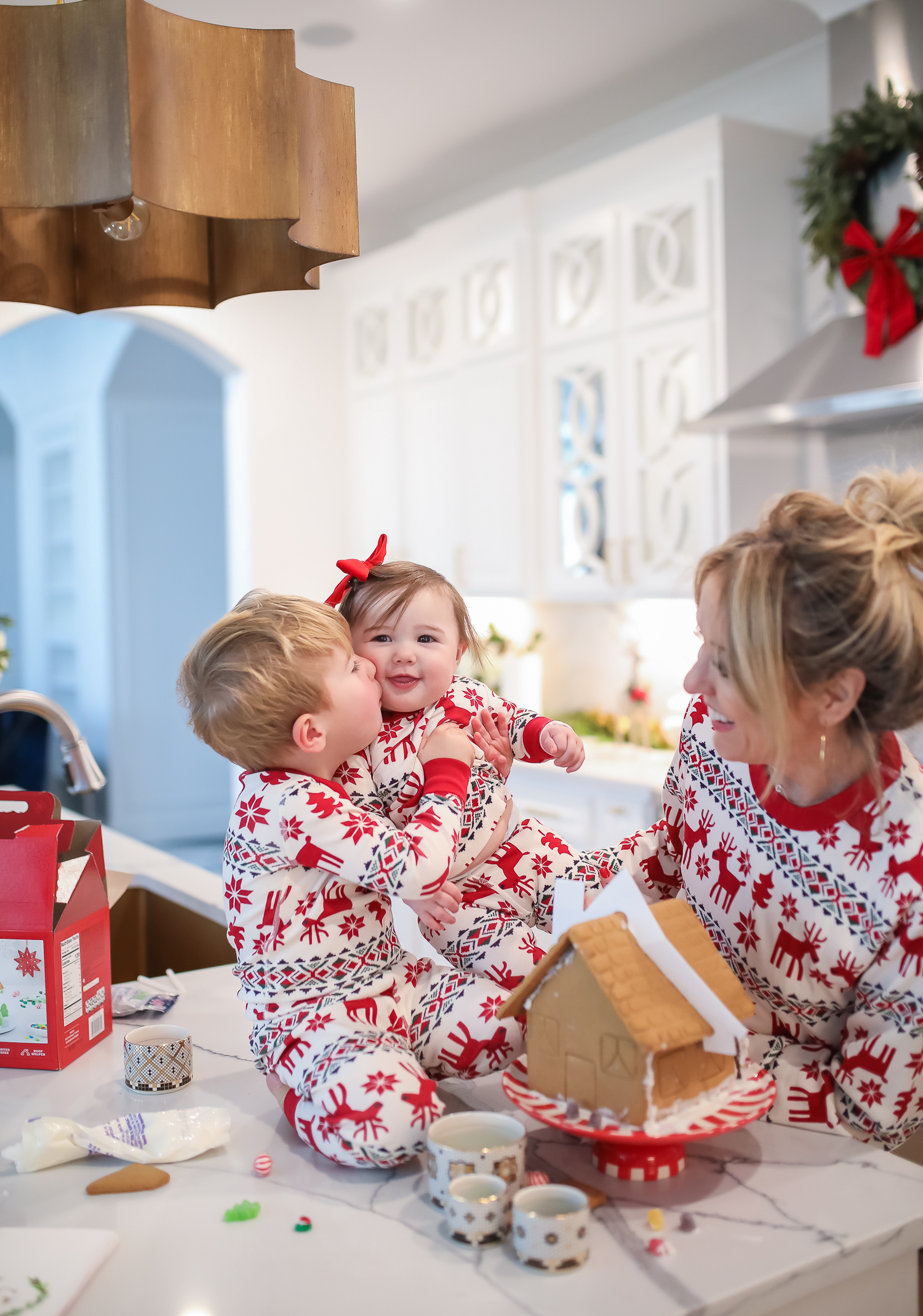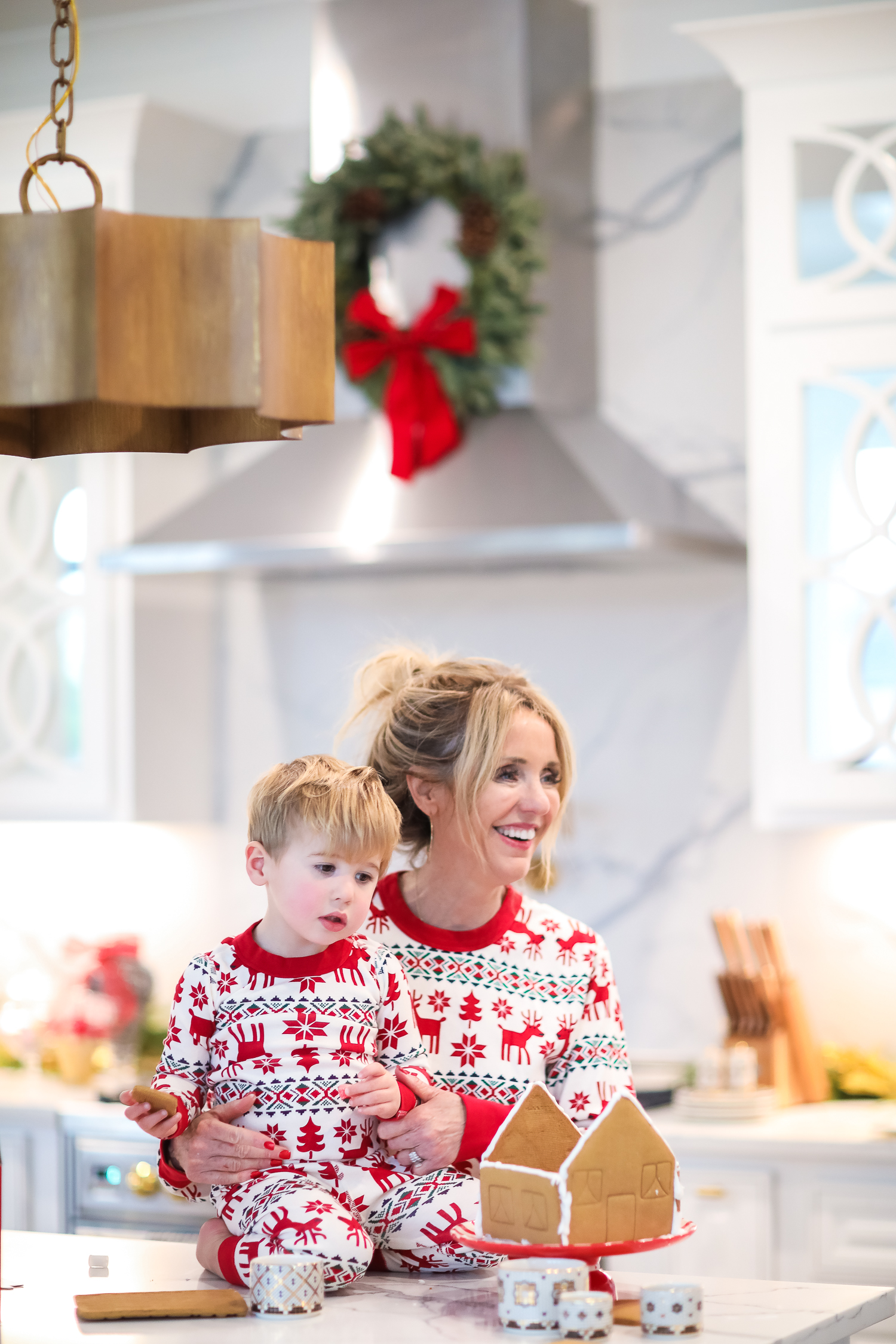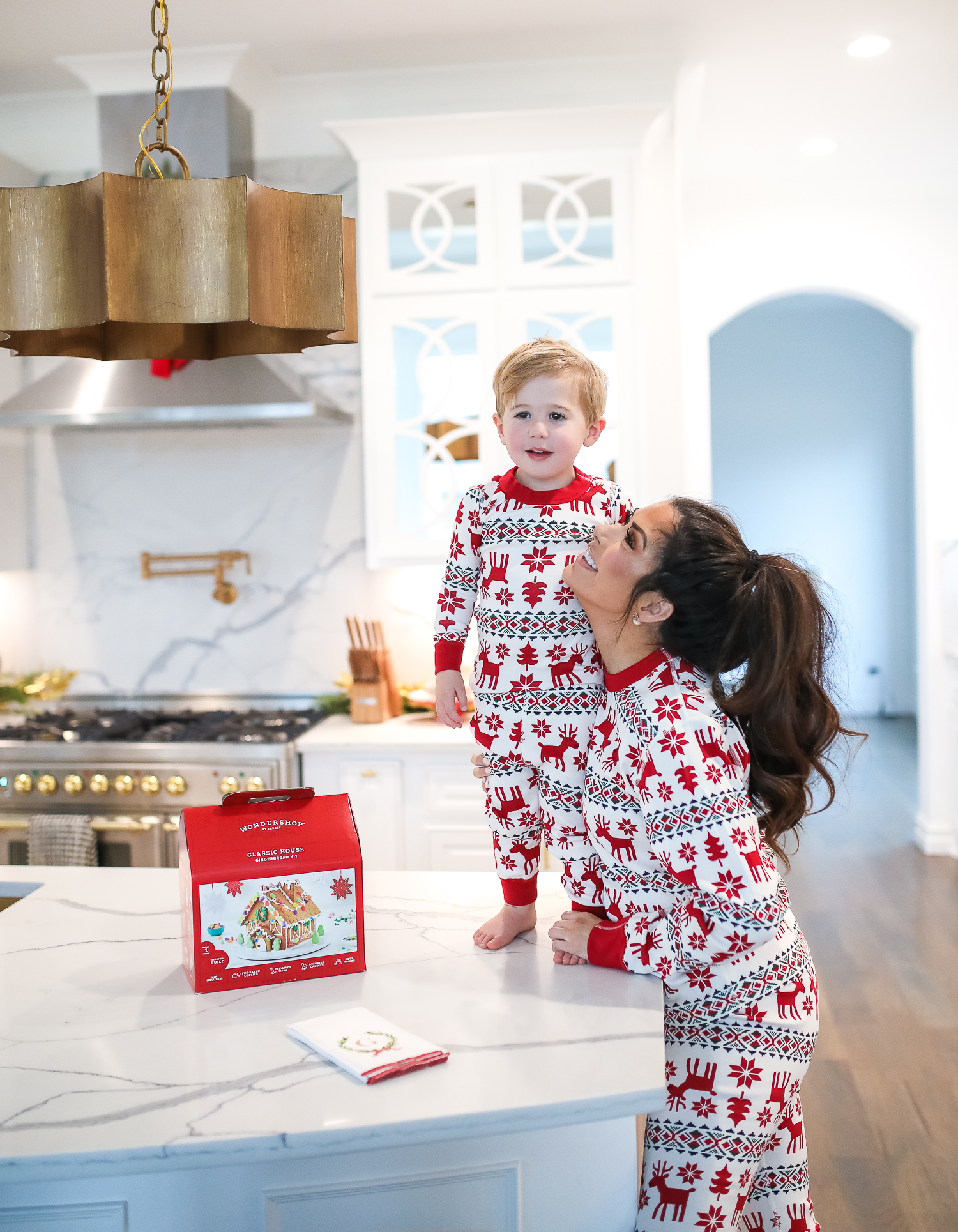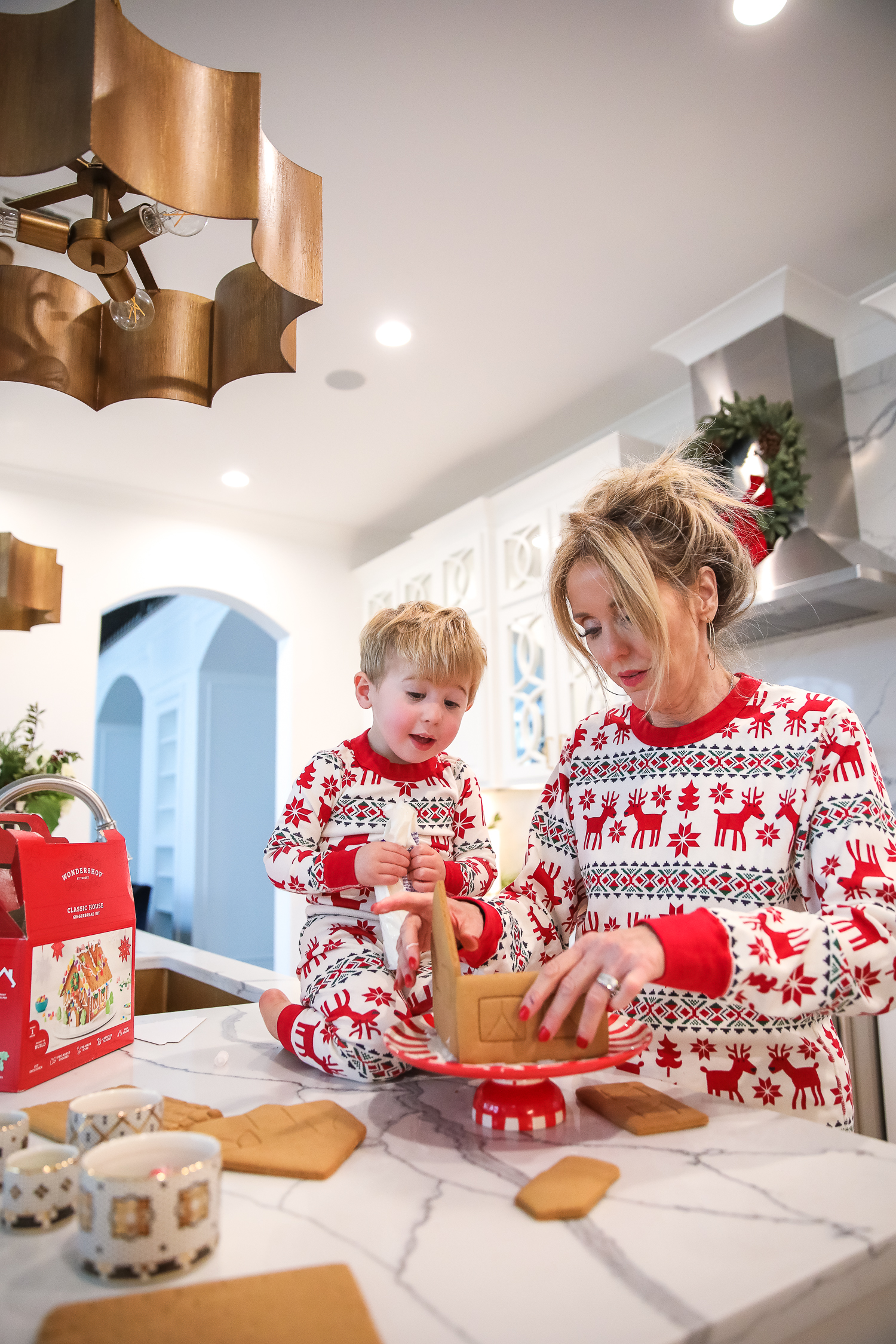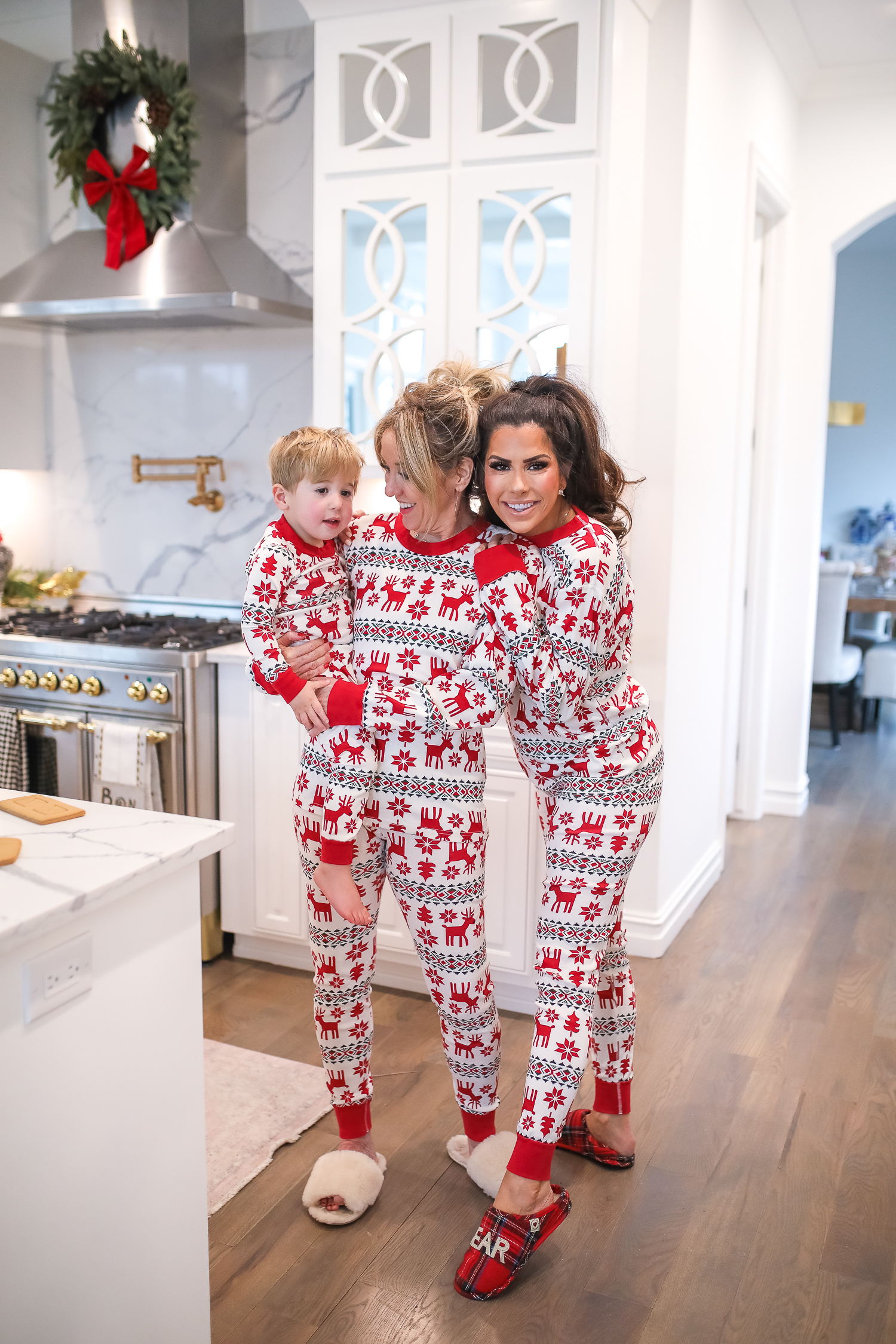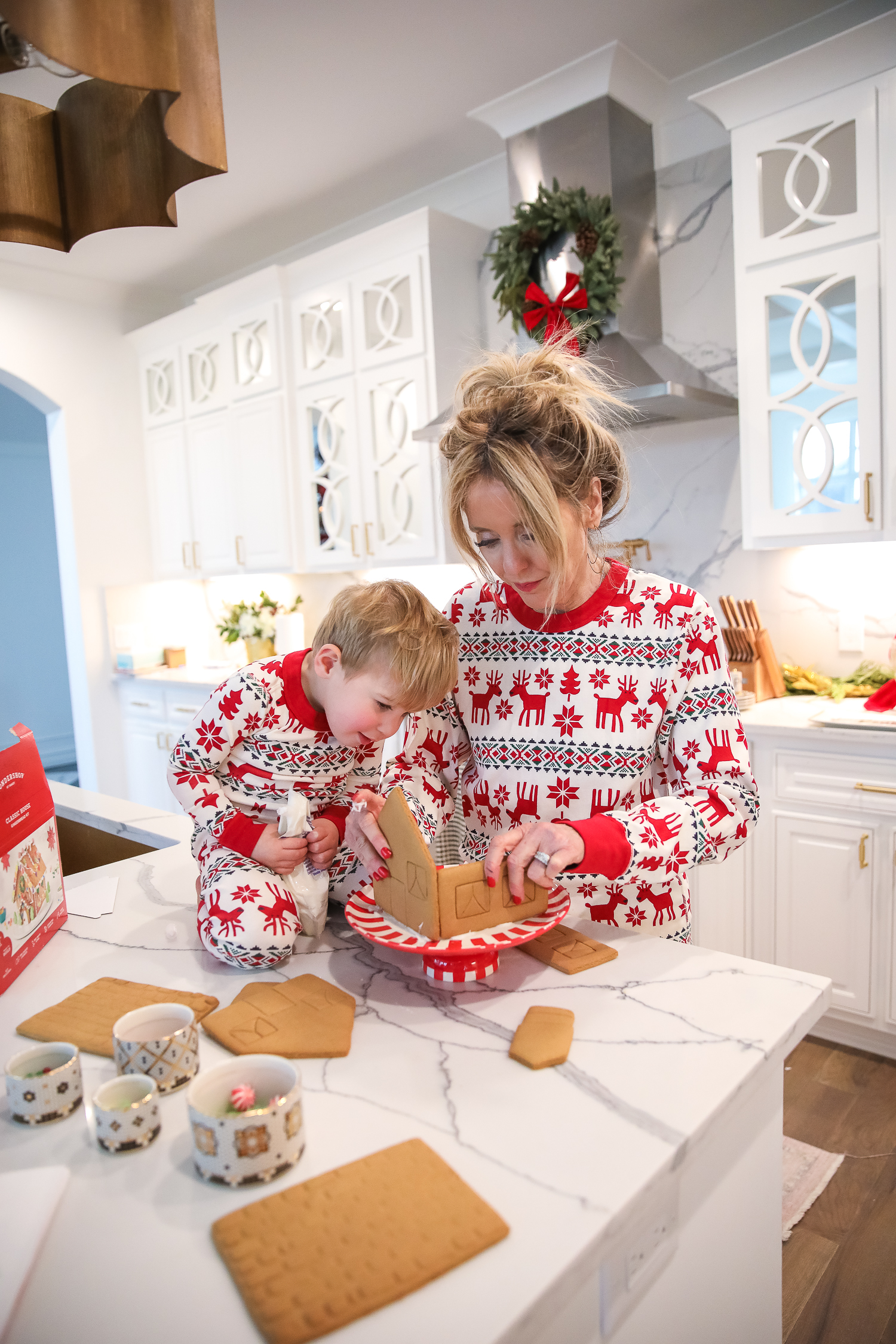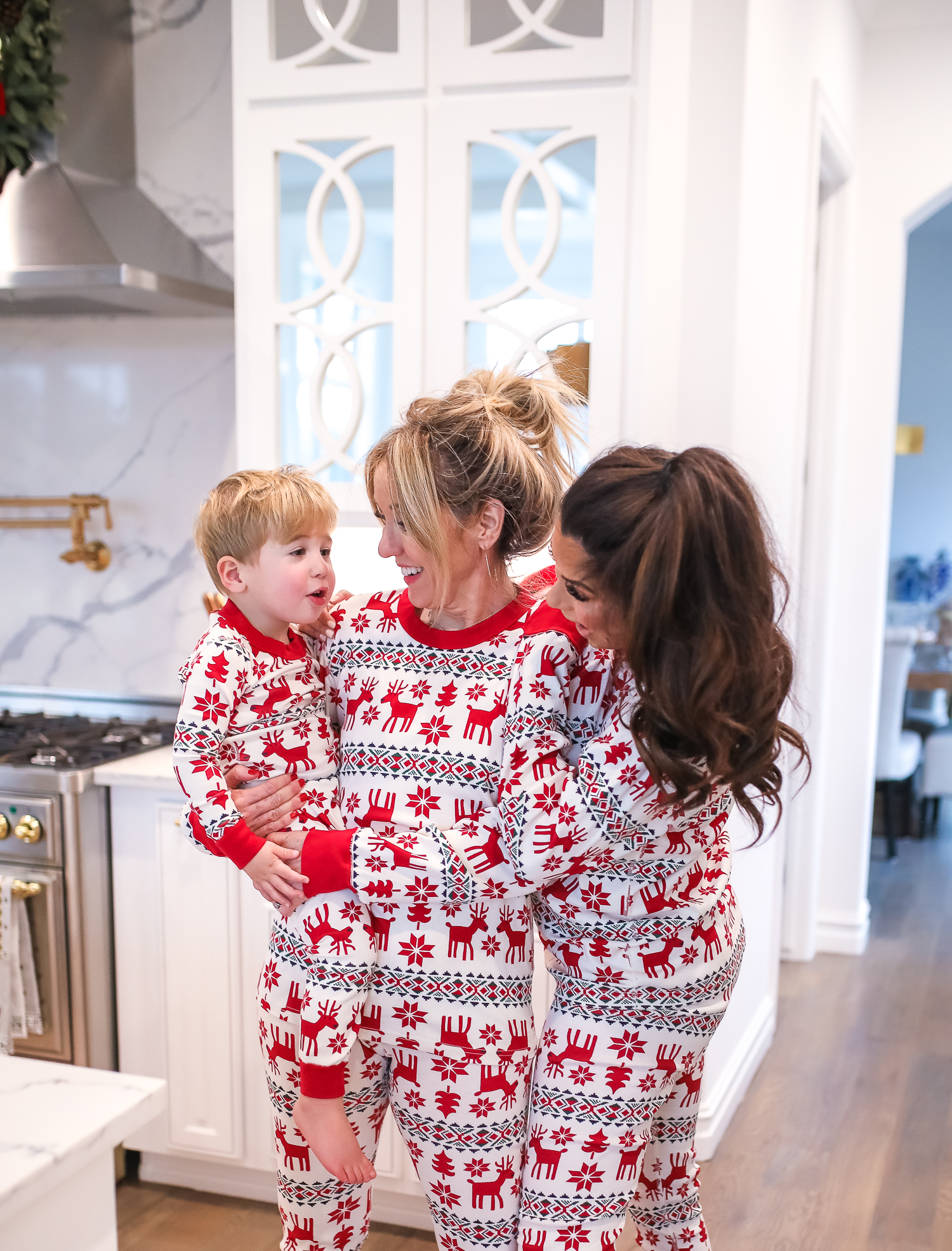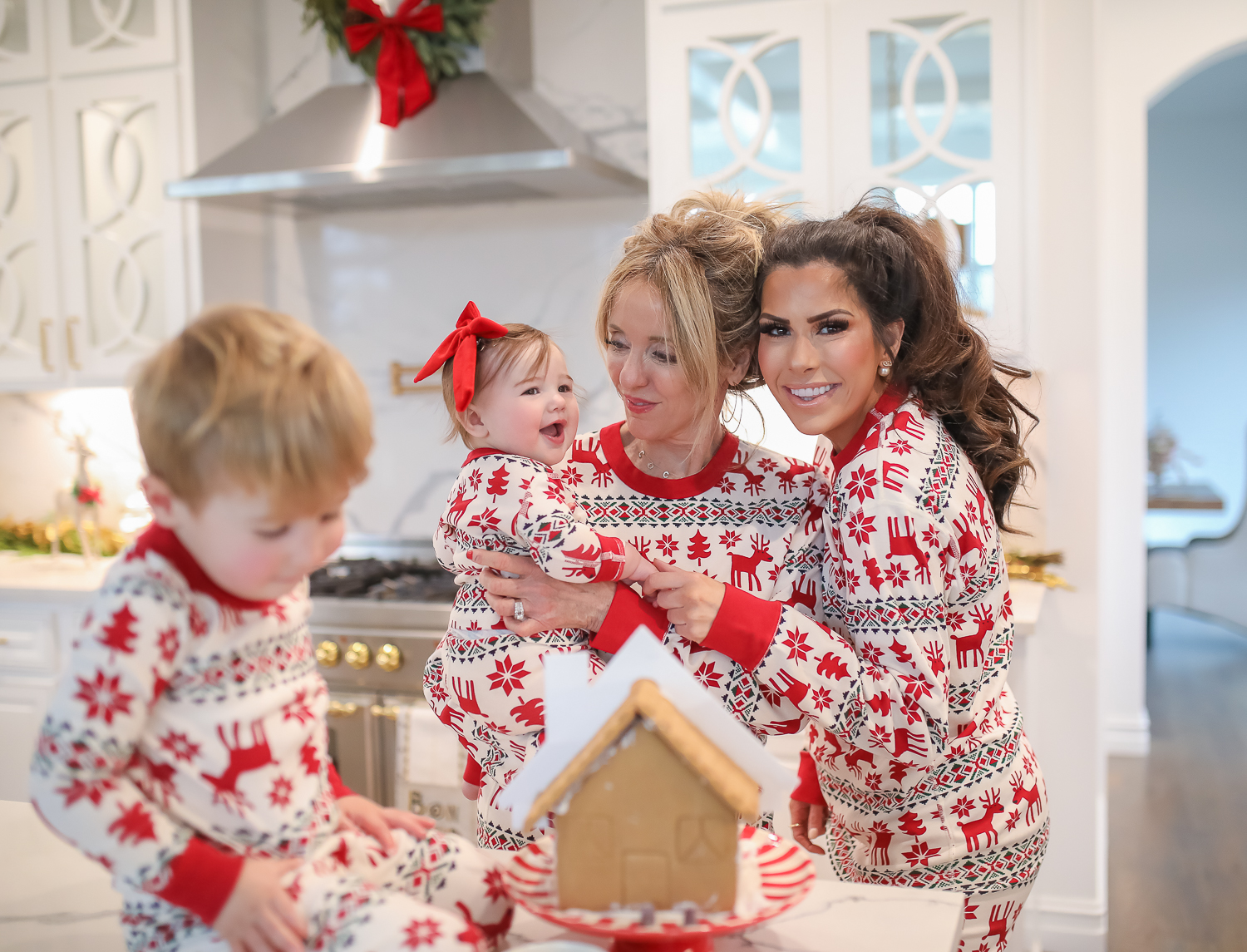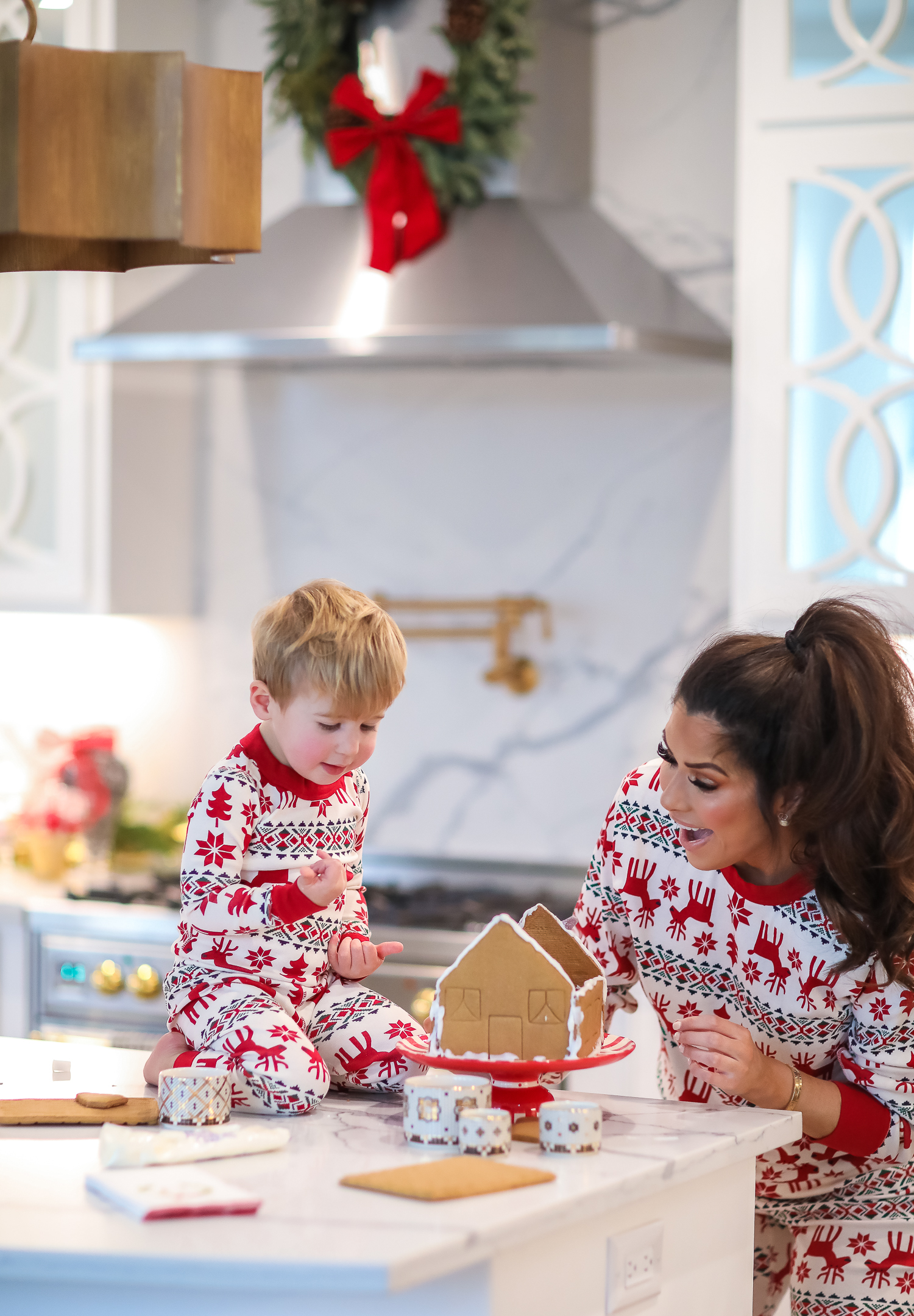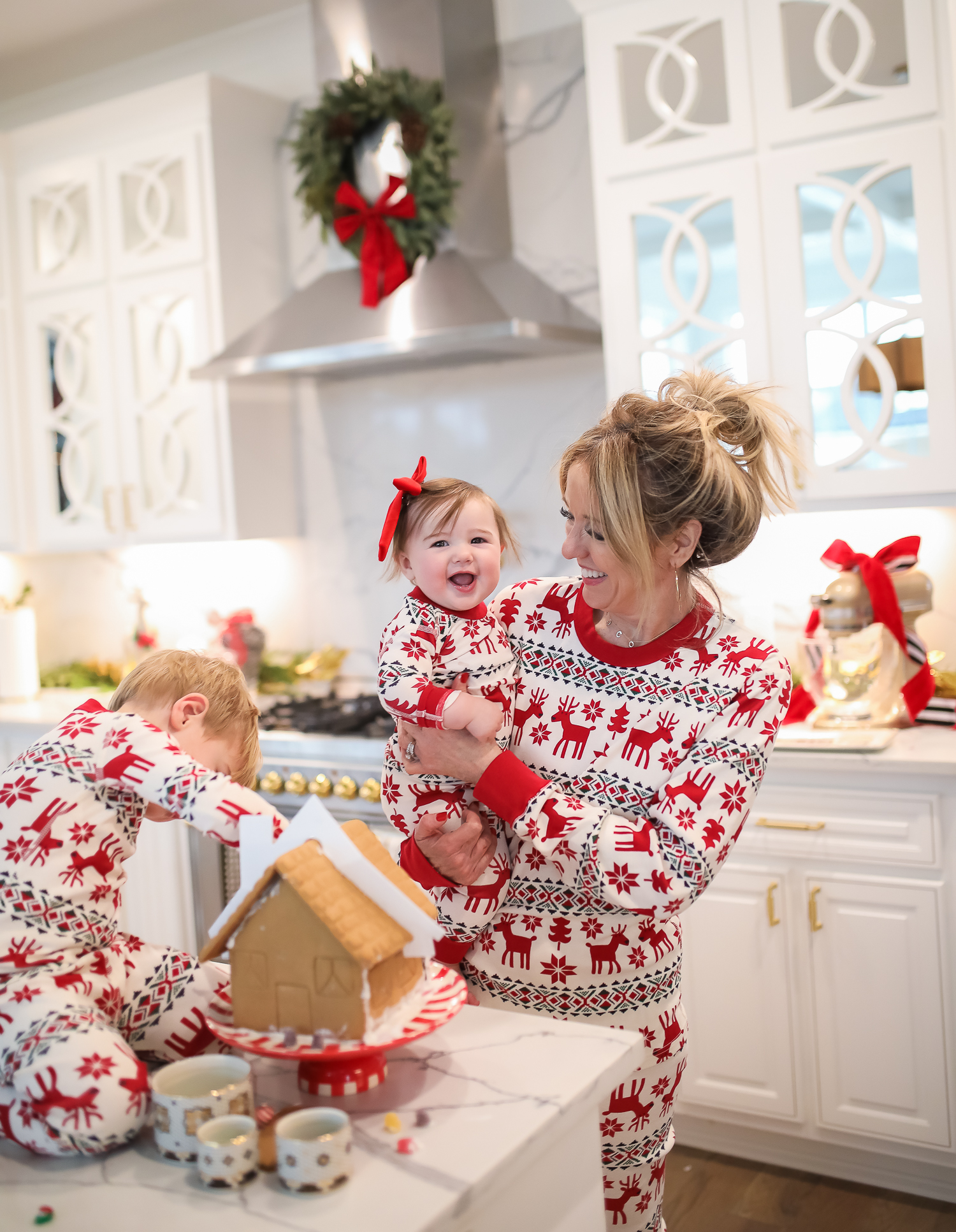 OUTFIT DETAILS
LUKE'S PAJAMAS c/o
MY PAJAMA TOP  c/o
MY PAJAMA PANTS c/o
SOPHIA'S PAJAMAS c/o
MEN'S PAJAMA TOP c/o
Okay, how fun are these matching Hanna Andersson Christmas pajamas?!?! Ever since we bought these, I have been obsessed! We got John a pair as well, but he has been working a lot so I gave my mom my pair and I wore his and we spent the morning decorating a gingerbread house with Luke. It was seriously so so so so fun and so dadgum cute! There's just something about everyone in cute matching PJs that makes the season more festive & special. I am so glad to have all of these photos with my Mom and the babies so we can frame them! Oh but Luke was cracking us up while we did this – he kept eating the candy- but very slyly! I am going to add some videos to my IG stories later.
Hanna Andersson has some of the cutest Christmas PJS – when Luke was Sophia's age I took photos of him in HA PJs by the tree! I cherish those photos so much. But if you are on the hunt for PJs for the entire family, including your pup – Hanna Andersson's website has a huge selection and a variety of prints!
A few other items I love and added to our wish list are here: DOG PAJAMAS  [on my wish list for Fitzy!] | DEER HAT | DEER BOOTIES

Do you own any Hanna Andersson Christmas pajamas? Let me know in a comment below!
Thanks to Hannah Andersson for sponsoring todays post.