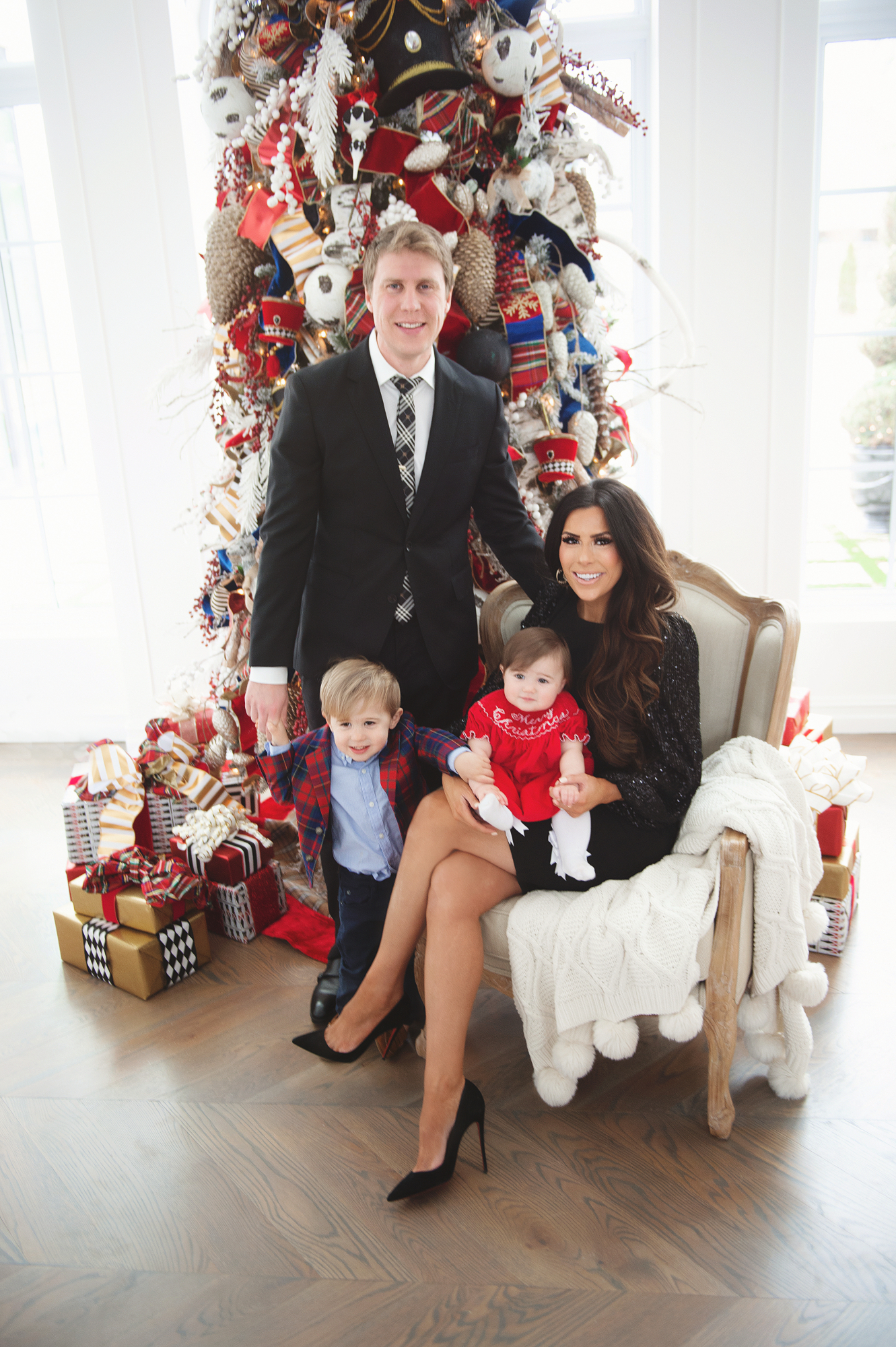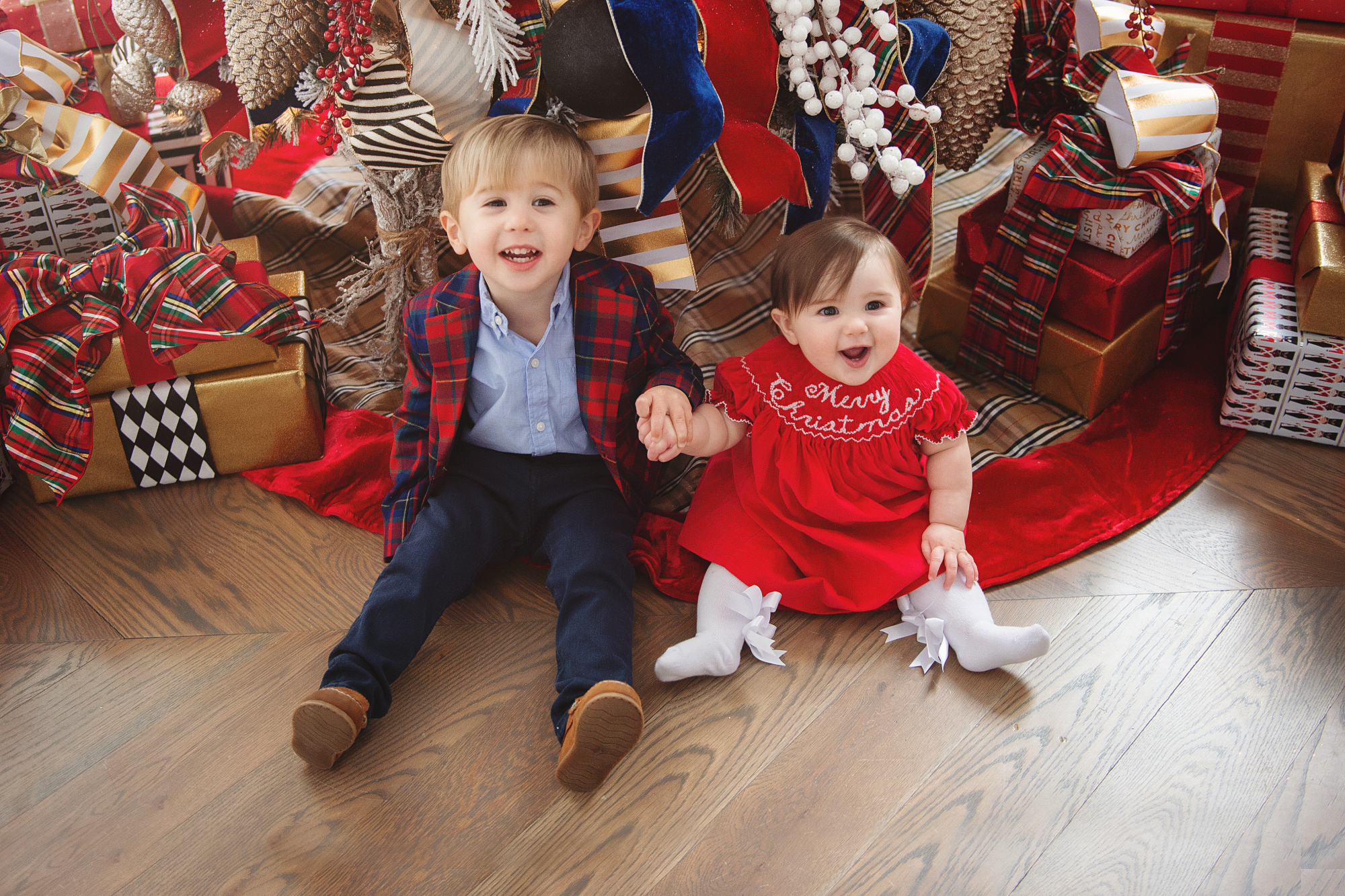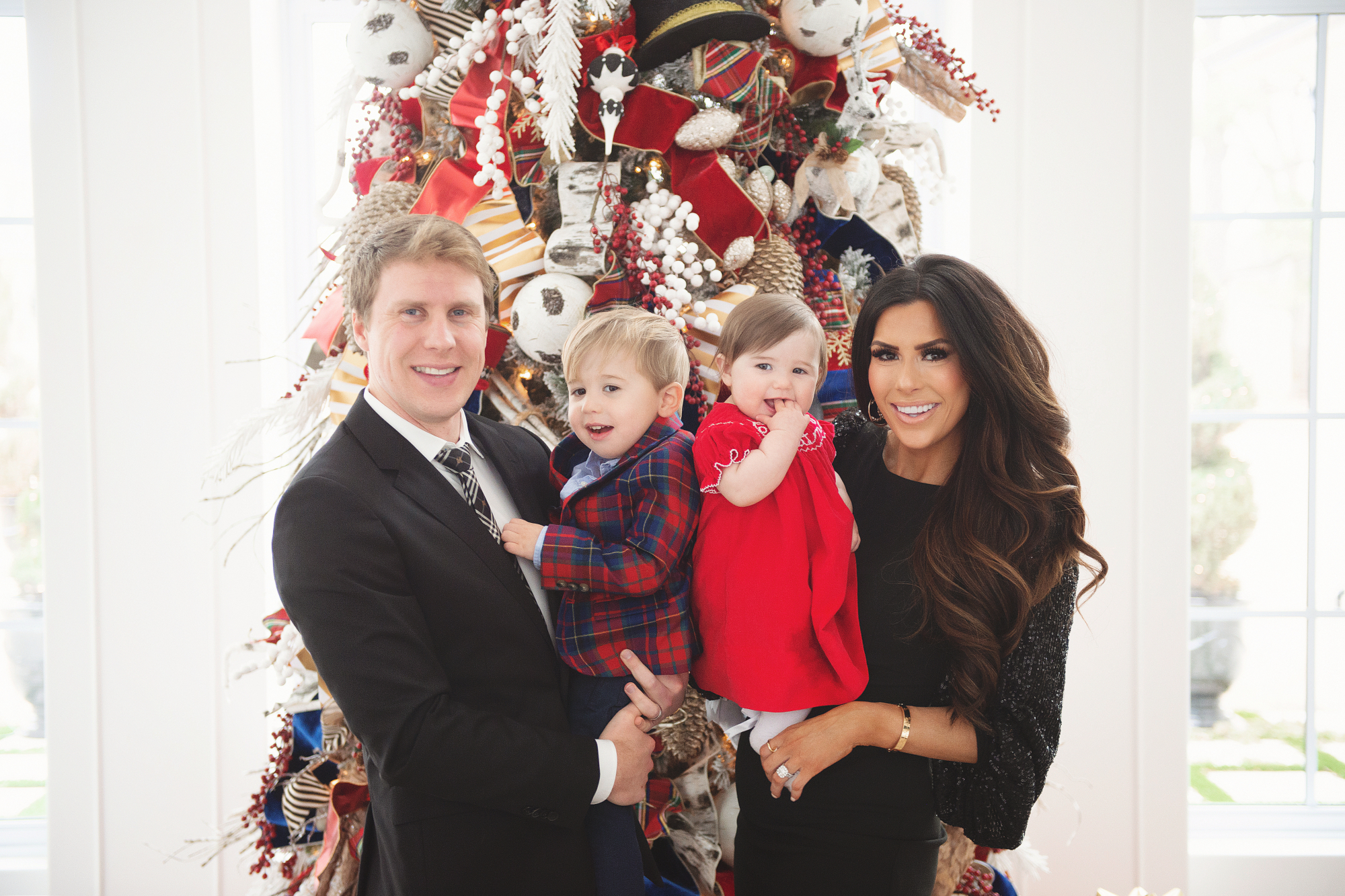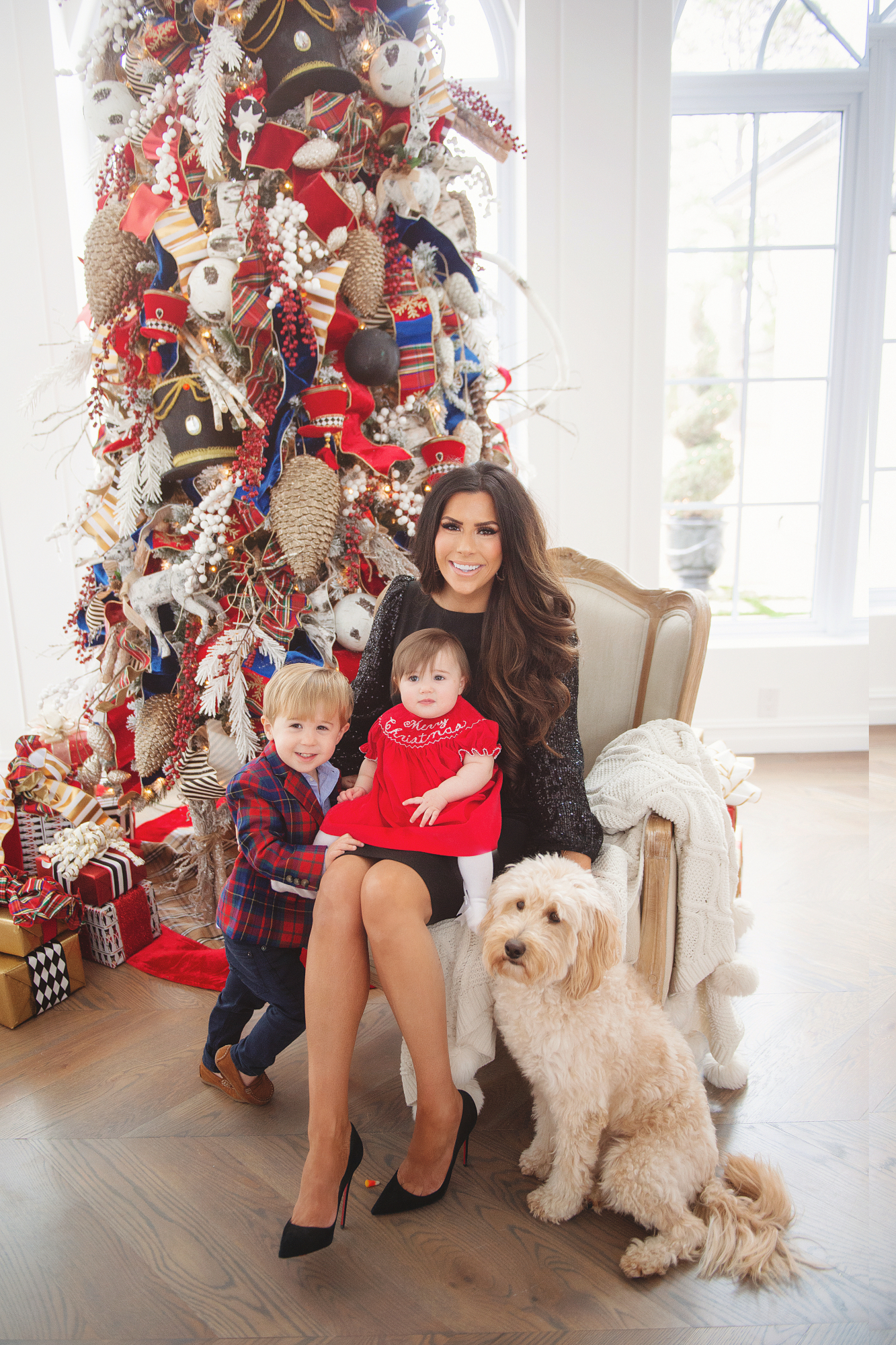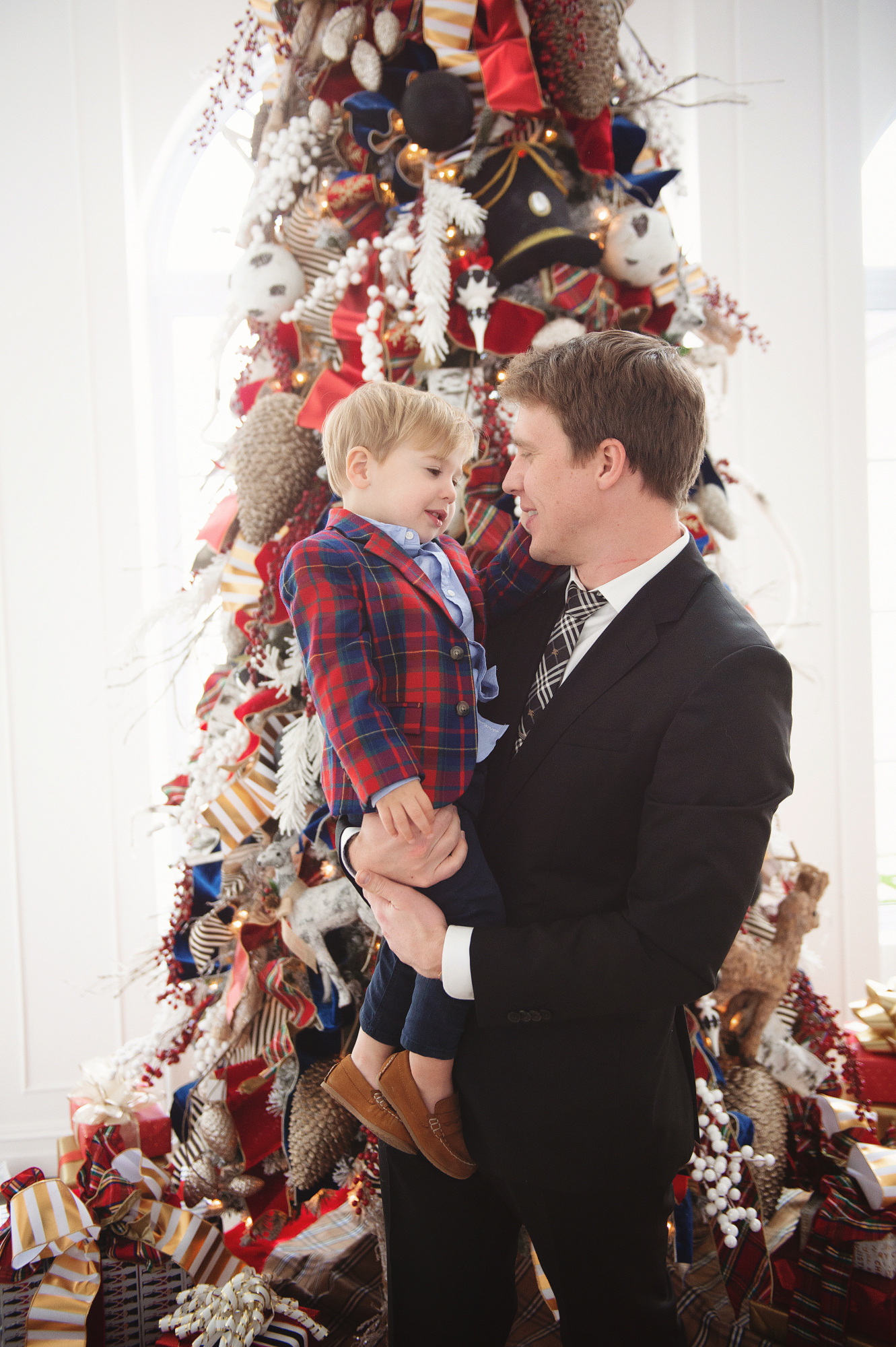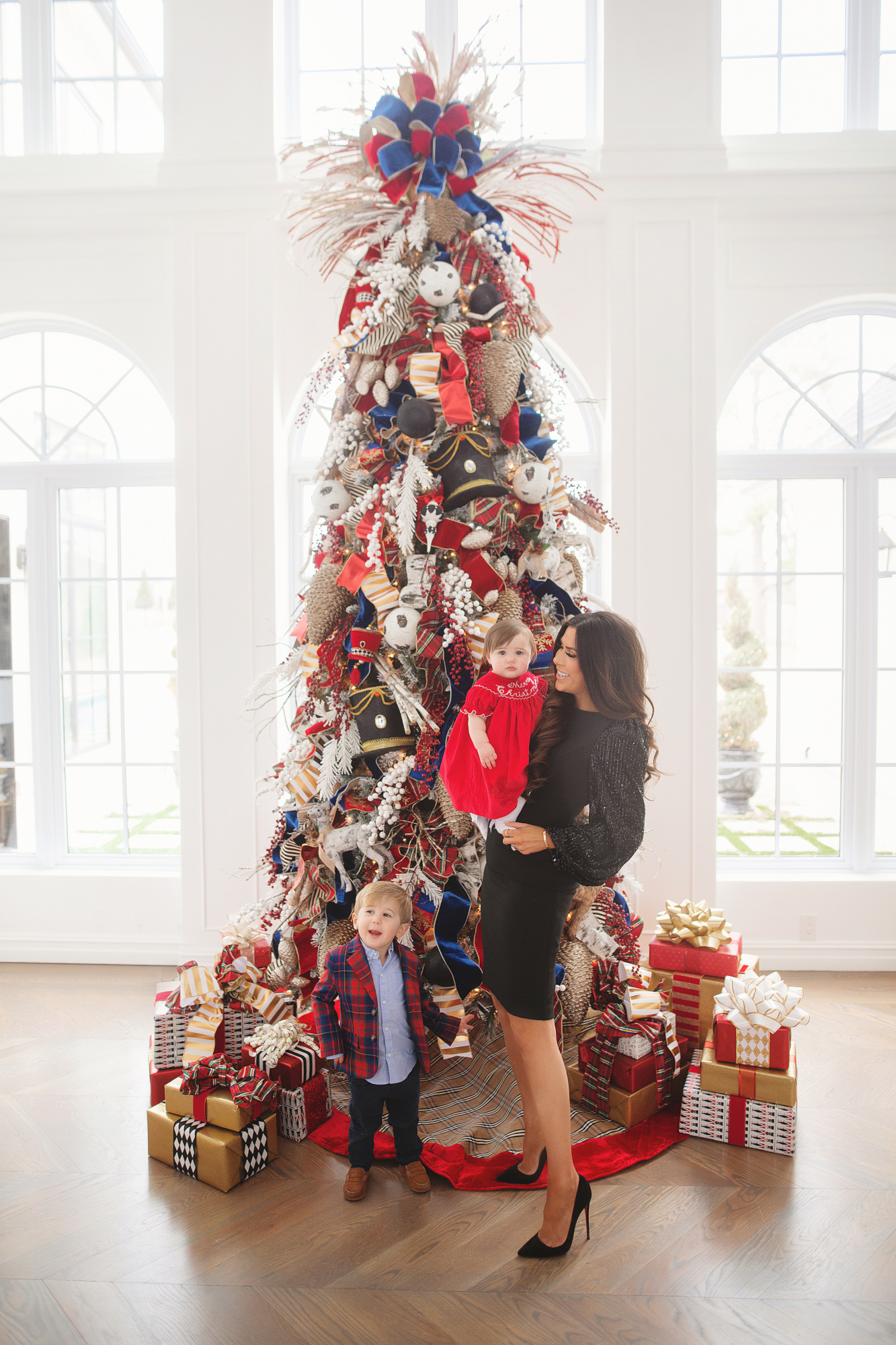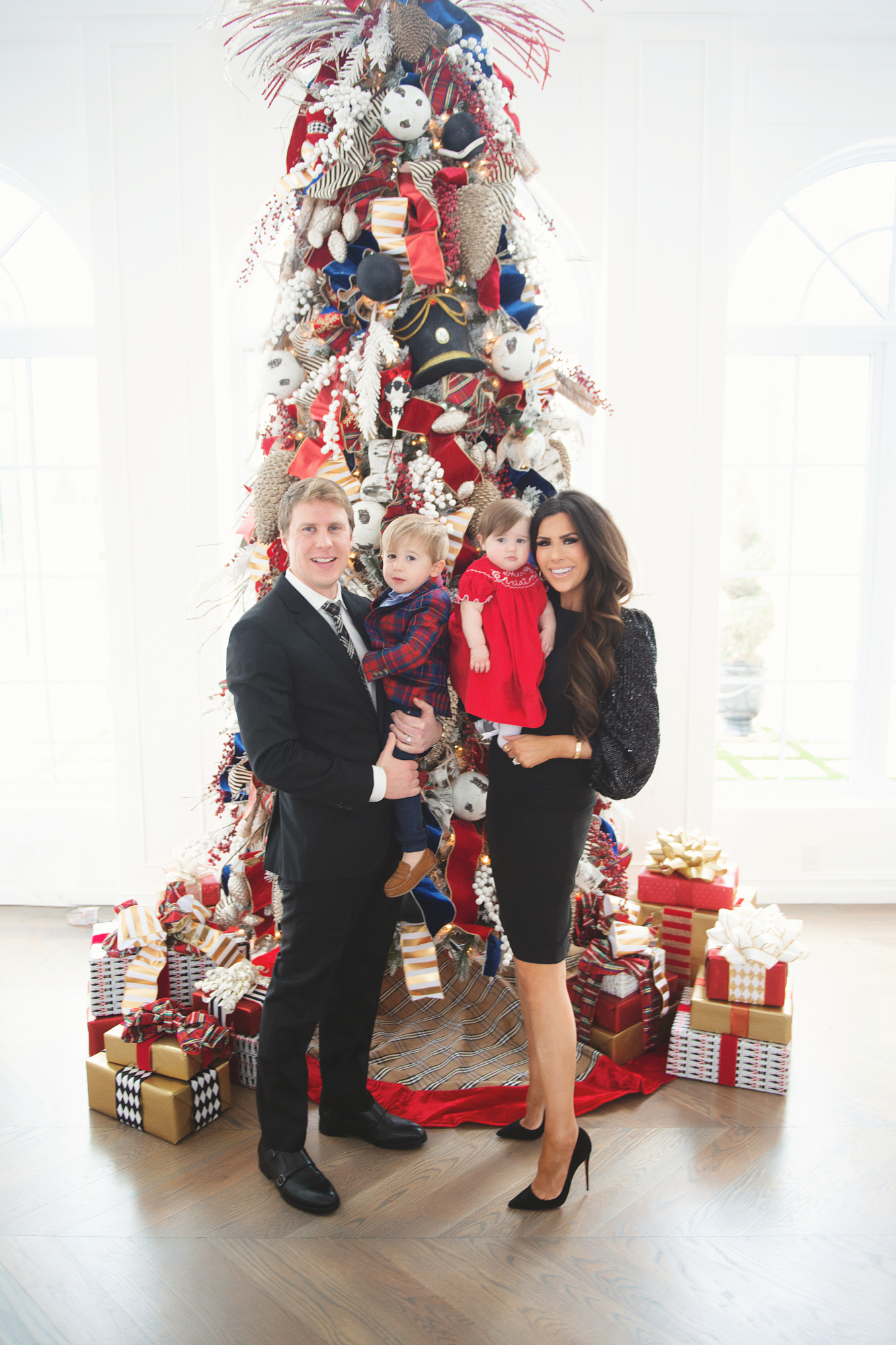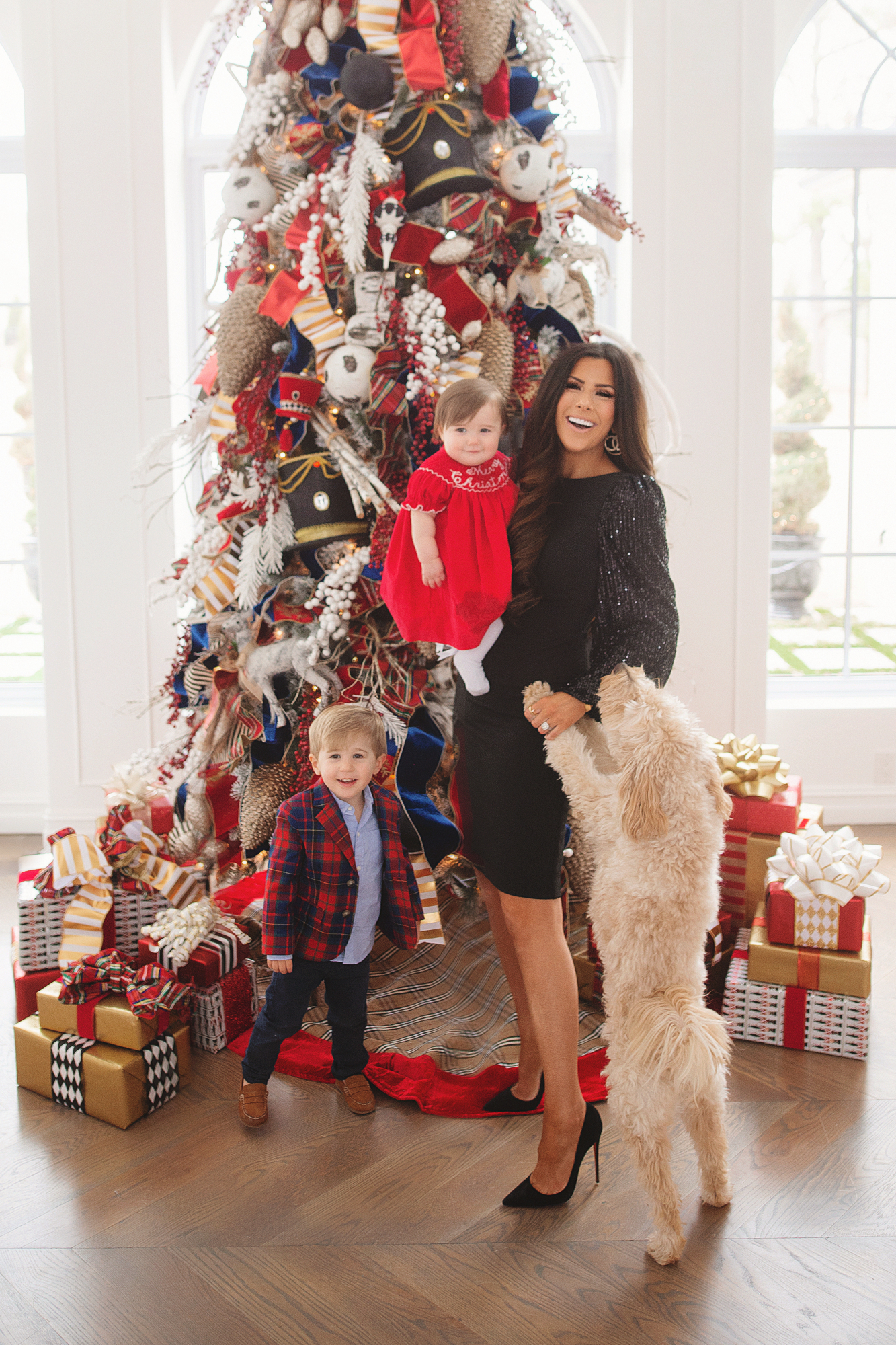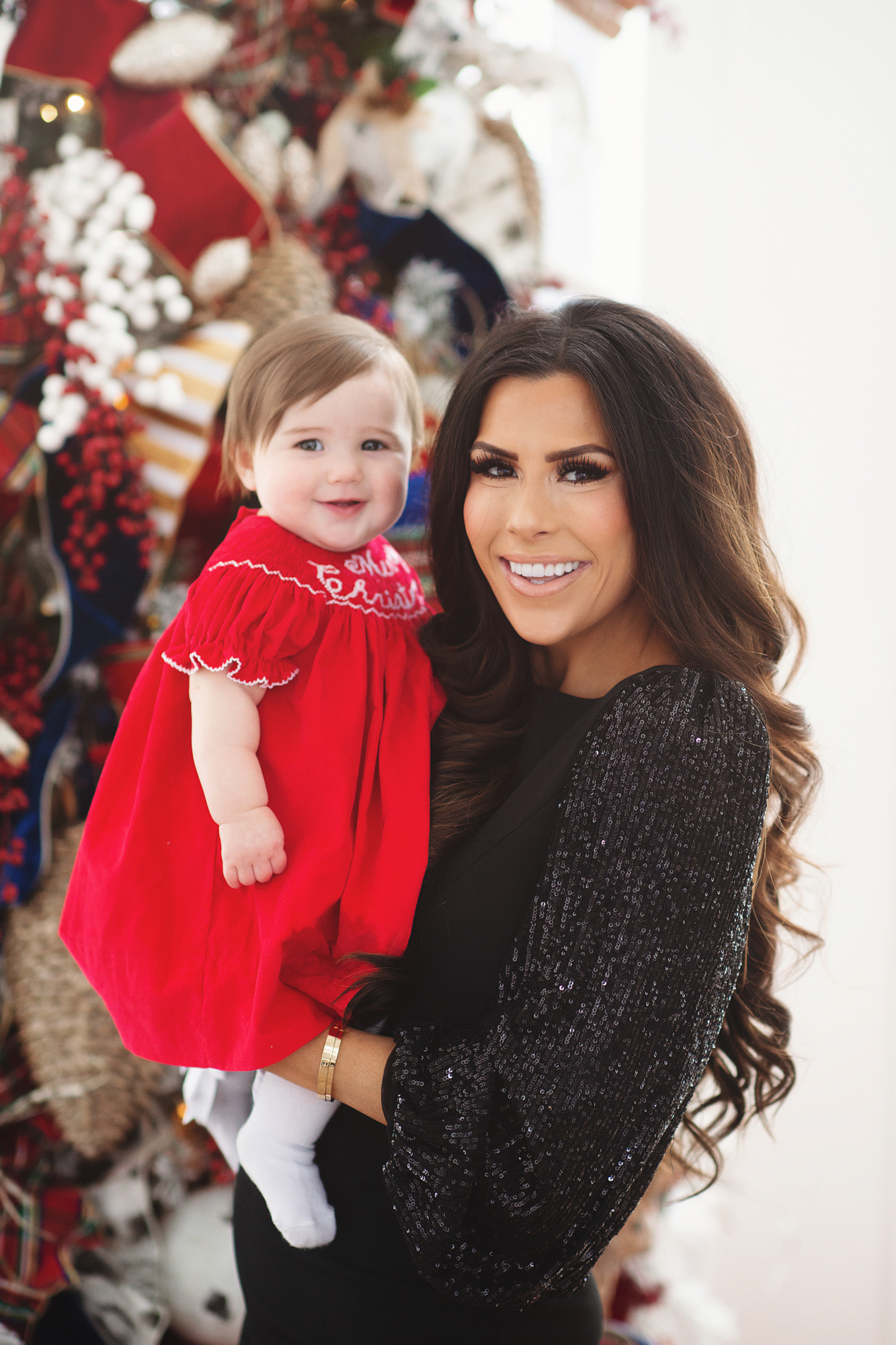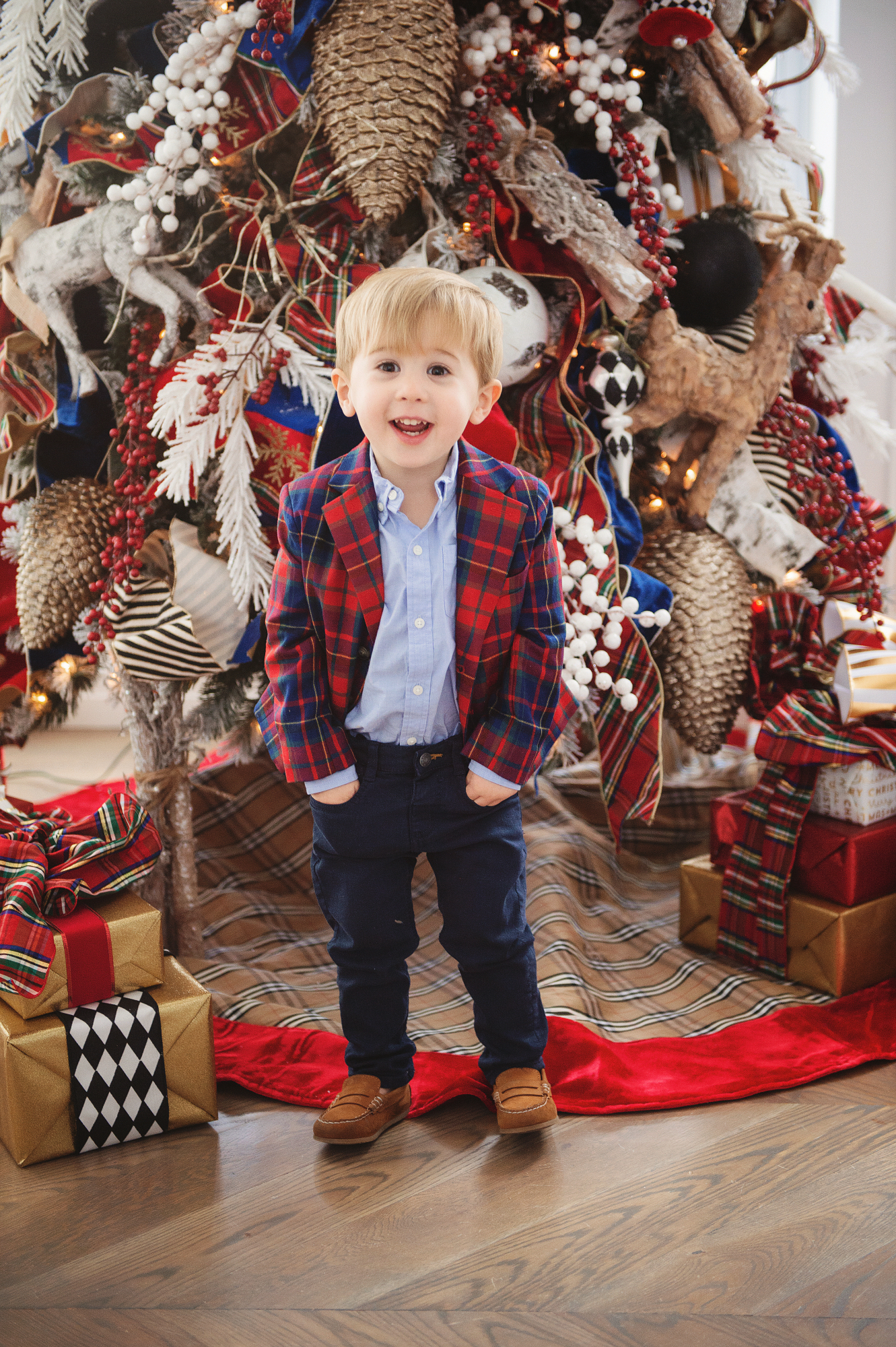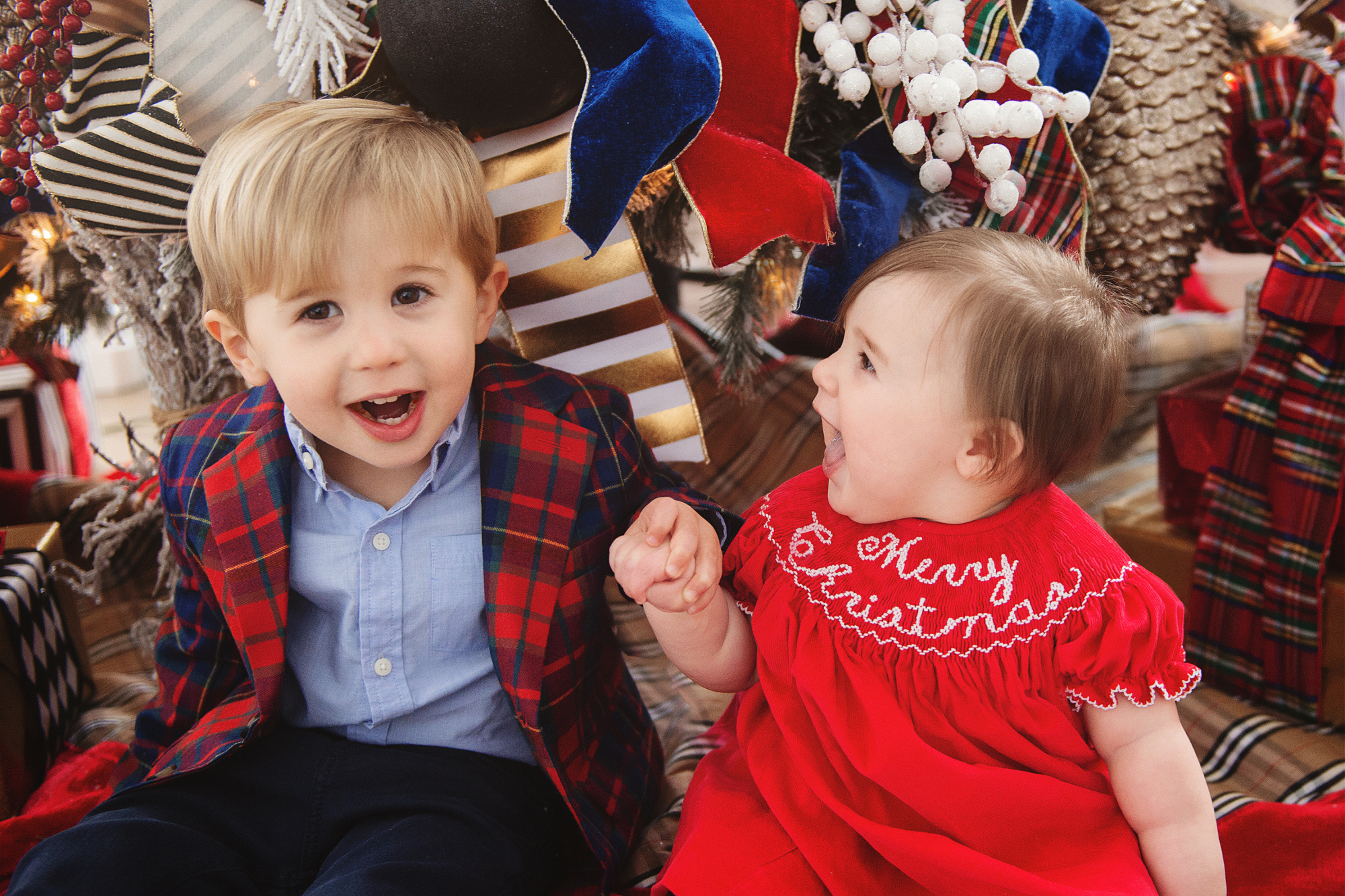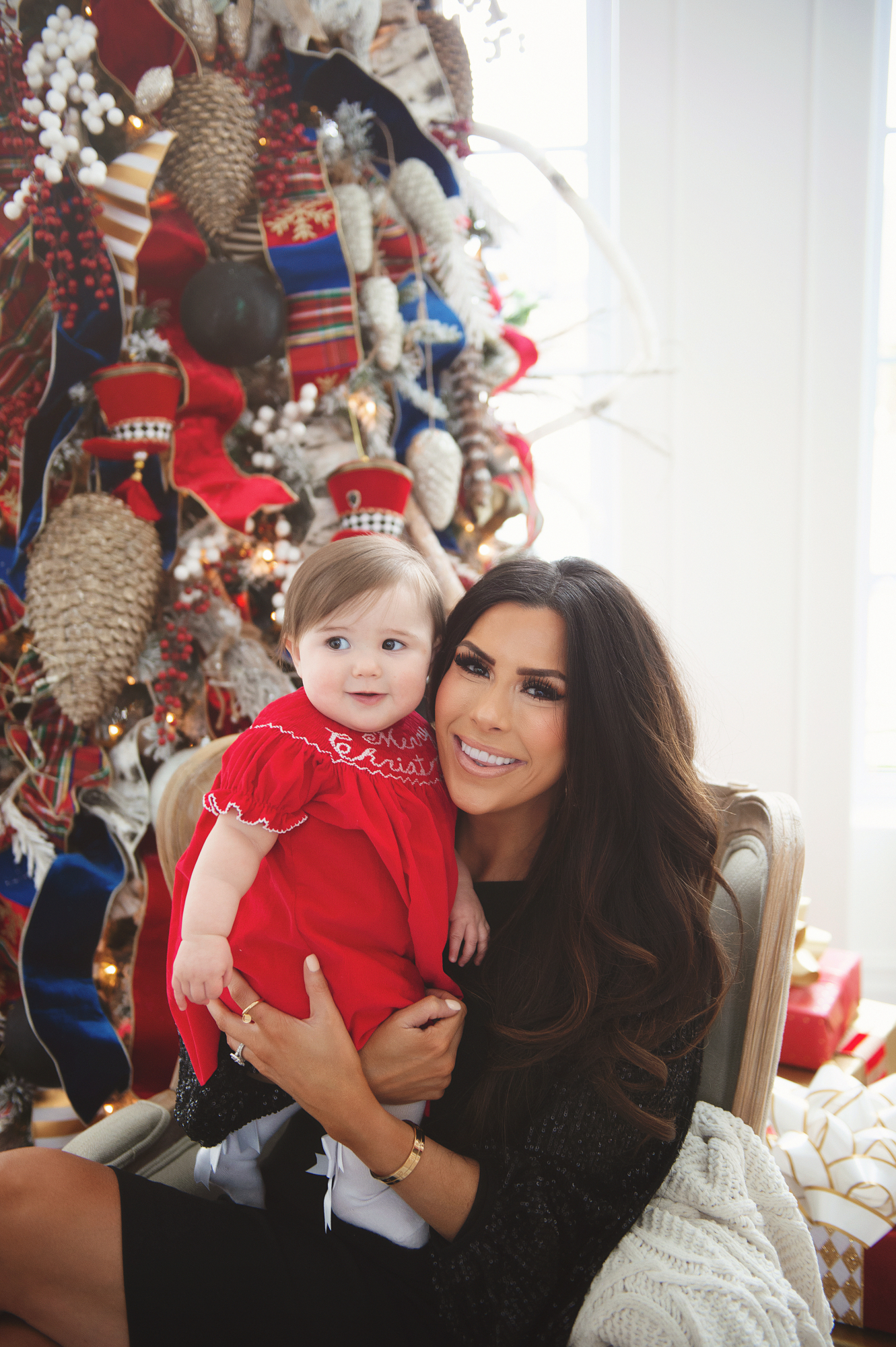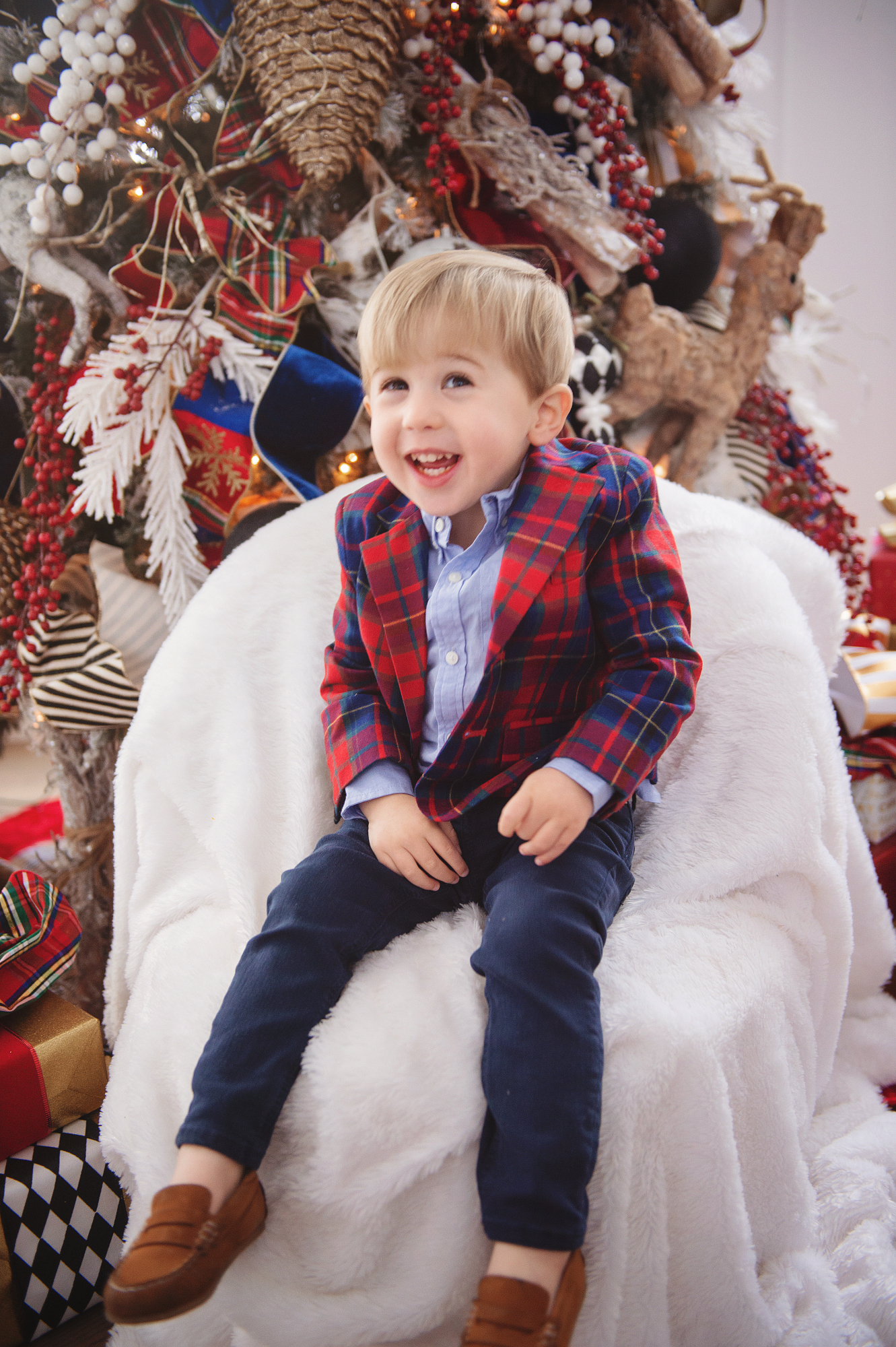 OUTFIT DETAILS
MY DRESS BY ELIZA J  | MY HEELS BY CHRISTIAN LOUBOUTIN  | JOHNS SUIT BY HUGO BOSS | JOHNS TIE BY BURBERRY | LUKES PLAID BLAZER | LUKES BUTTONDOWN | LUKES ZARA LOAFERS | LUKES ZARA SKINNY JEANS [recommend] | SOPHIAS SMOCKED BISHOP CORUROY
Special shoutout to my sister for decorating all of the trees in our home! Everything is from Hello Holidays!
❤️MERRY, MERRY CHRISTMAS WISHES TO YOU & YOURS❤️
I have not posted the last 2 days because I have been so busy finally getting shopping done. No joke – I did not realize Christmas so was soon! John is working this Christmas [as he did last Christmas and Thanksgiving😭] so we have been limited on doing much for the holidays. My entire family selflessly drove in after work on Monday so that we could all be together for a bit which meant so much to me. We don't all get to be together at the same time often so it meant a LOT to me that they were all willing to leave work and drive to see us! We all got on a party bus and went on a tour to see Christmas lights. [For those asking we were at Rhema Bible College] We actually started the tradition last year and it was really fun- it was a limousine last year but the guys were car sick so we found a bus this time! It was more fun this year though with sweet Sophie on board. 😍 John worked yesterday and today so we have not done much but I wanted to take a minute out to post our 2019 Christmas card photos [and potential photos]. Amanda Lassiter has been doing our 'family' photos since 2014 and she does the most phenomenal job- its like wizardry. I was nervous this year because we did it VERY last minute.😬 Like so much so that, I used the flashlight on my phone to go into their closets at midnight & pull together outfits! 🙈 #MomLife I was up late ironing & trying to find outfits that would coordinate with their little outfits. Years ago I would have had this all planned in advance but things have changed– and I don't mind it at all. I was impressed Amanda [photographer] was able to get decent photos of us honestly! My favorite one is the one with the candy corn…. [👀scroll back up and see if you can spot it! 🔎] We were putting them in Luke's pockets & telling him he could eat them after if he would smile- LOL. Amanda [photographer] offered to edit the candy corn out of that image and I was like "no no nooooo, this is real life & will always be something that I want locked in so we can always look back on it & laugh!"
Anyway! I hope you all had a wonderful holiday. I am so grateful for all of you — the love and support you've shown over the years means the world to our family. I say this every year but I feel like you all are family to me. When I have a question about anything from baby, to laundry, to travel – you all have always had answers and been incredible helpful. This is my 5th year blogging and you all have seen us go through some of the best and worst times and have always been so loving and supportive. It means the world to me – I am so fortunate to have this community.
Hope you all have warm & happy Christmas Day – Merriest Christmas wishes to you all!🌟🎁

What do you love most about Christmas? Let me know in a comment below!