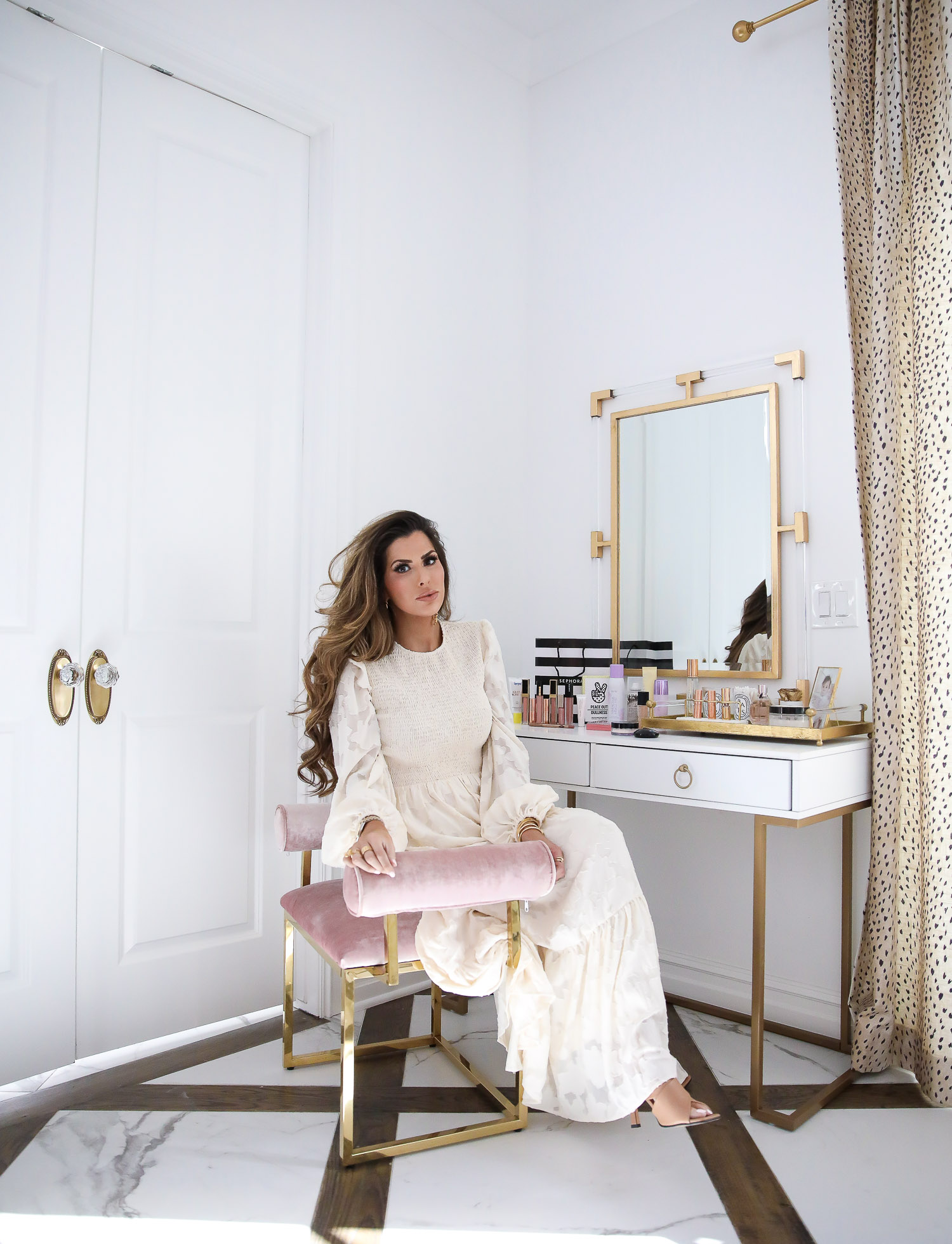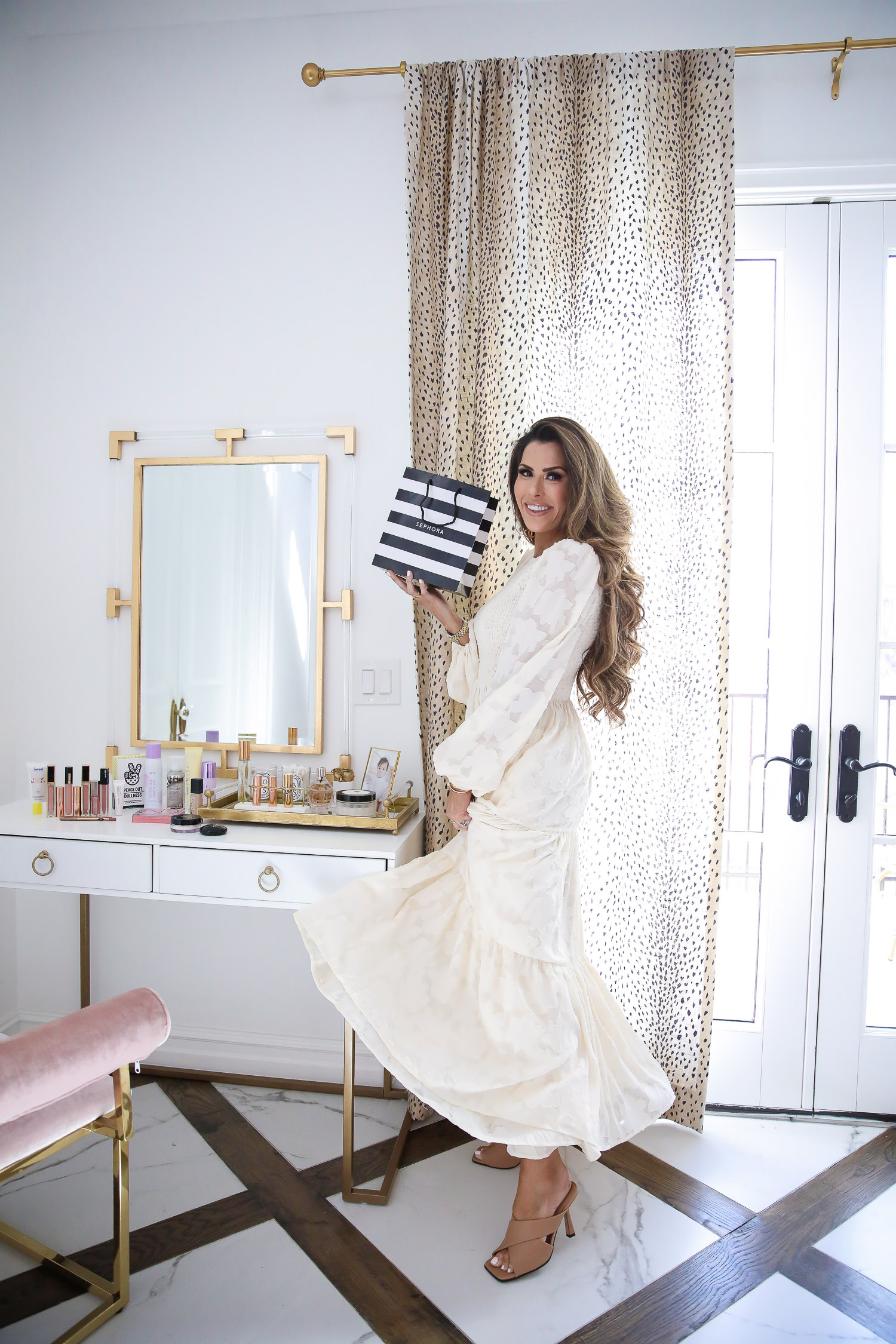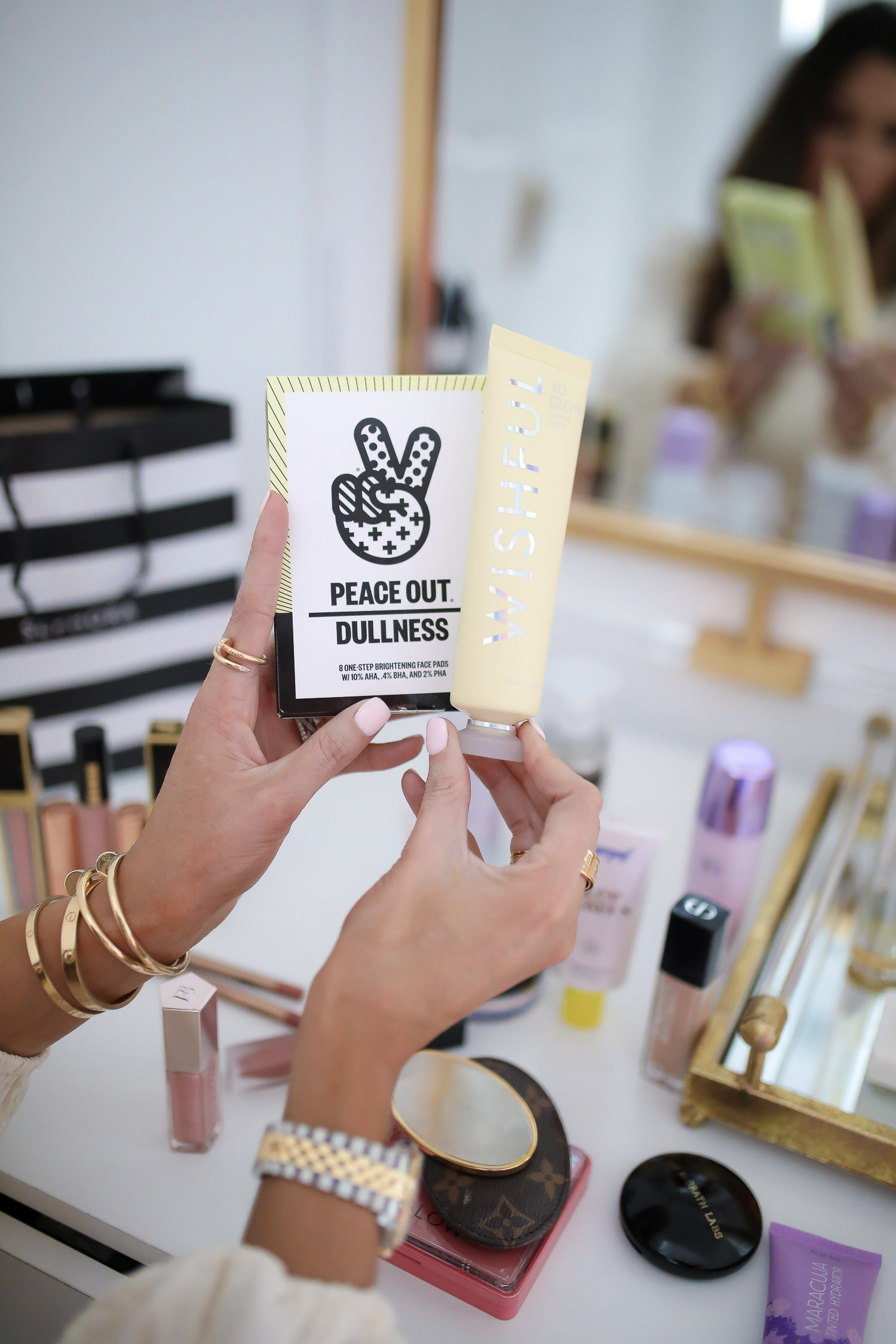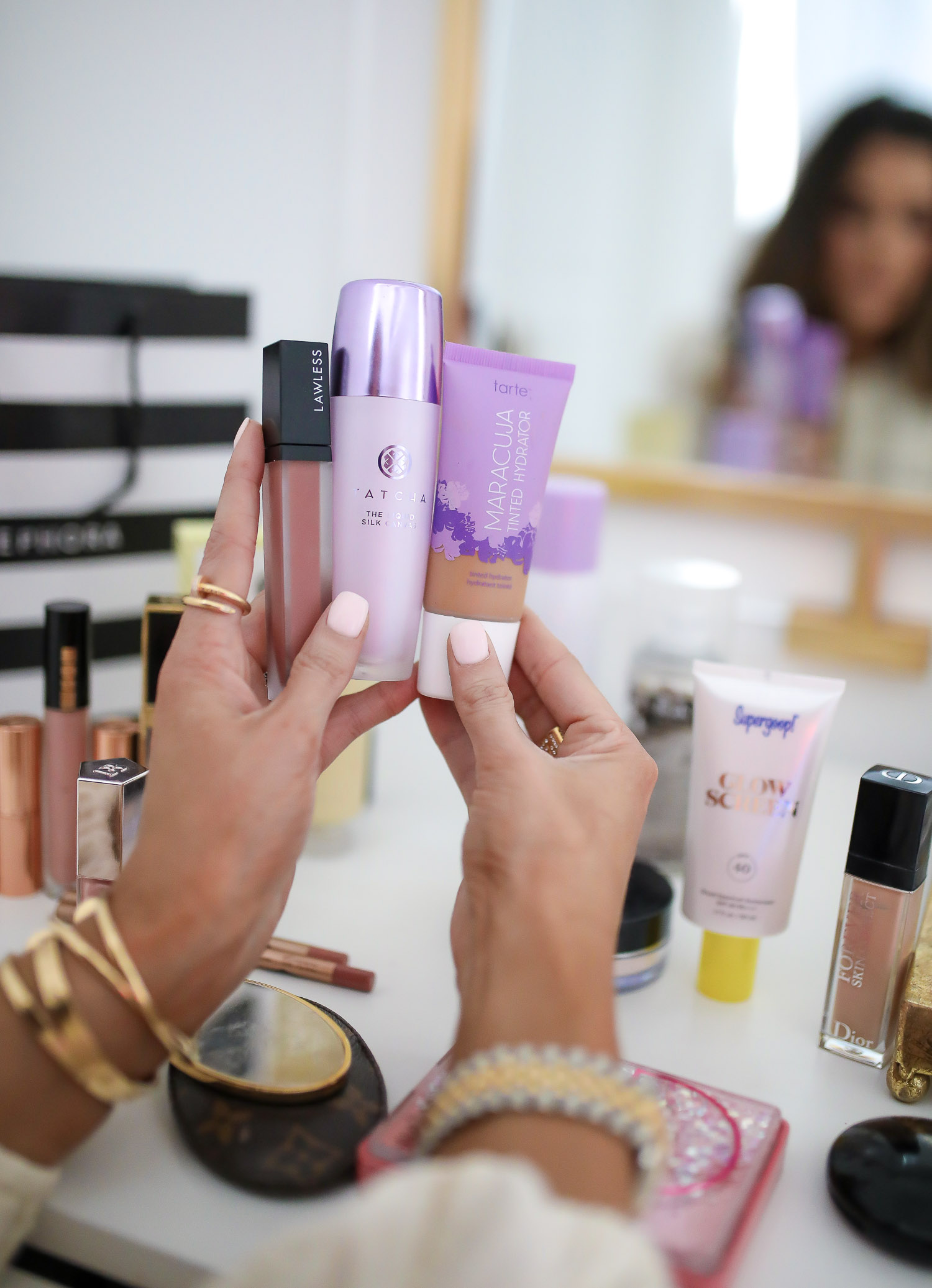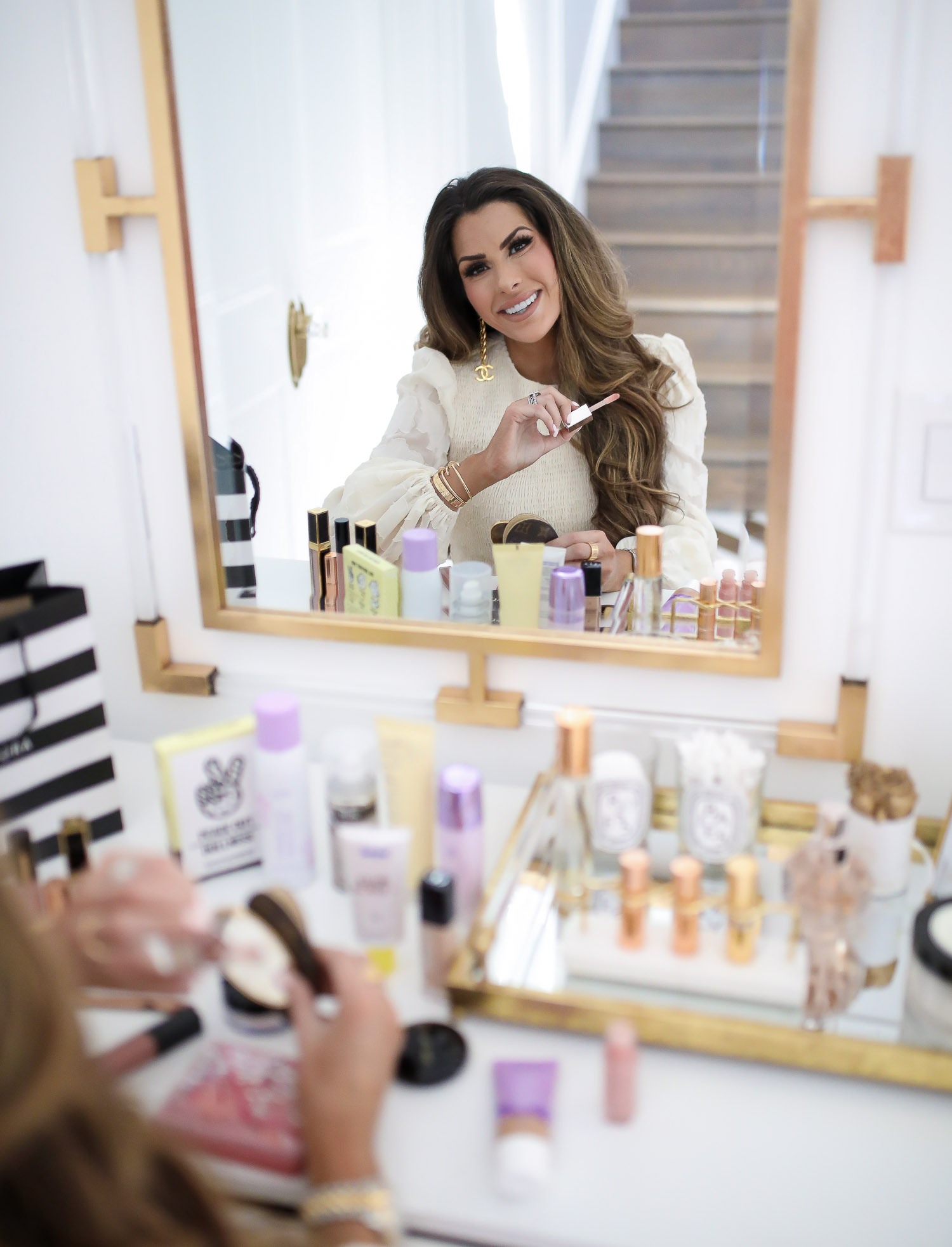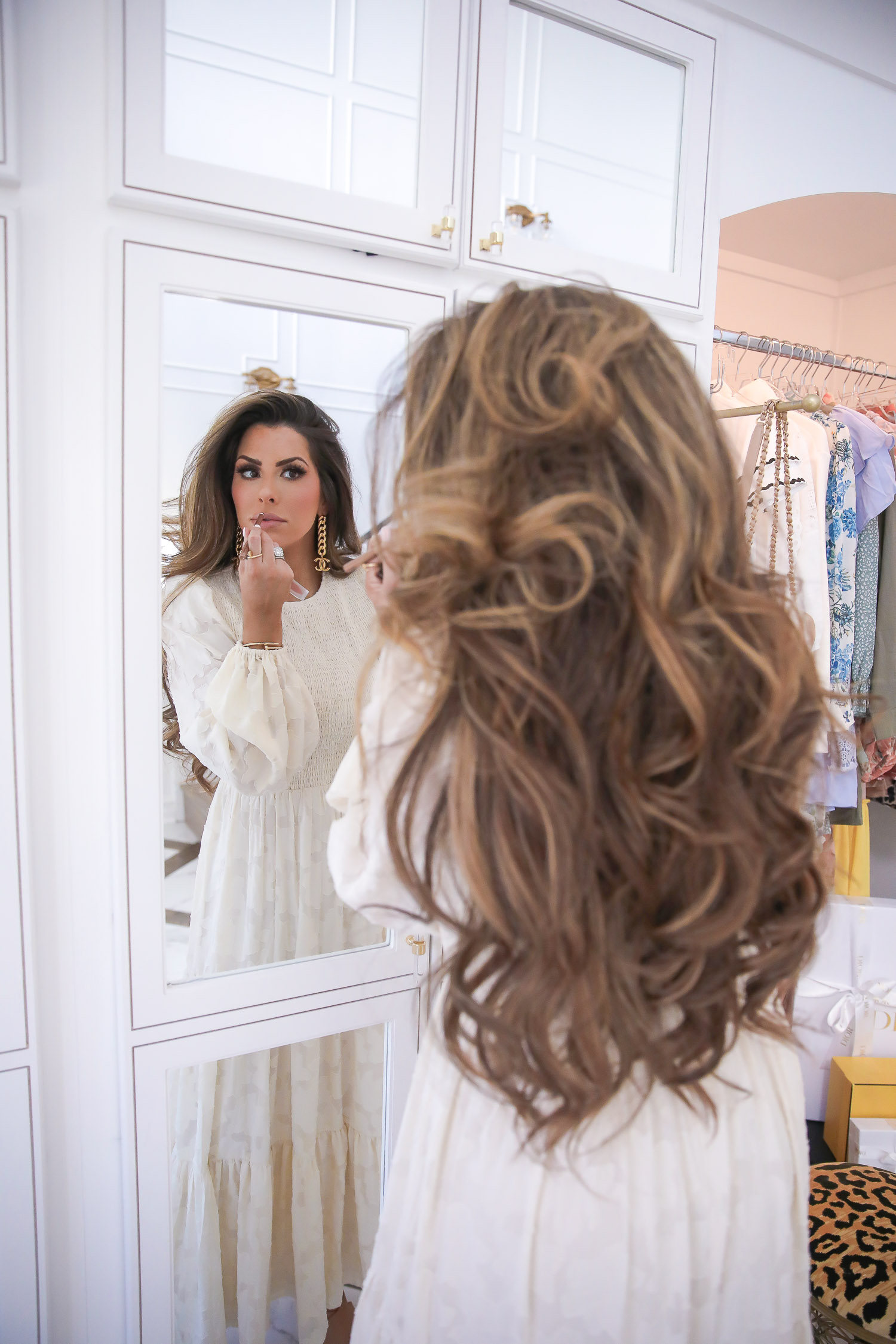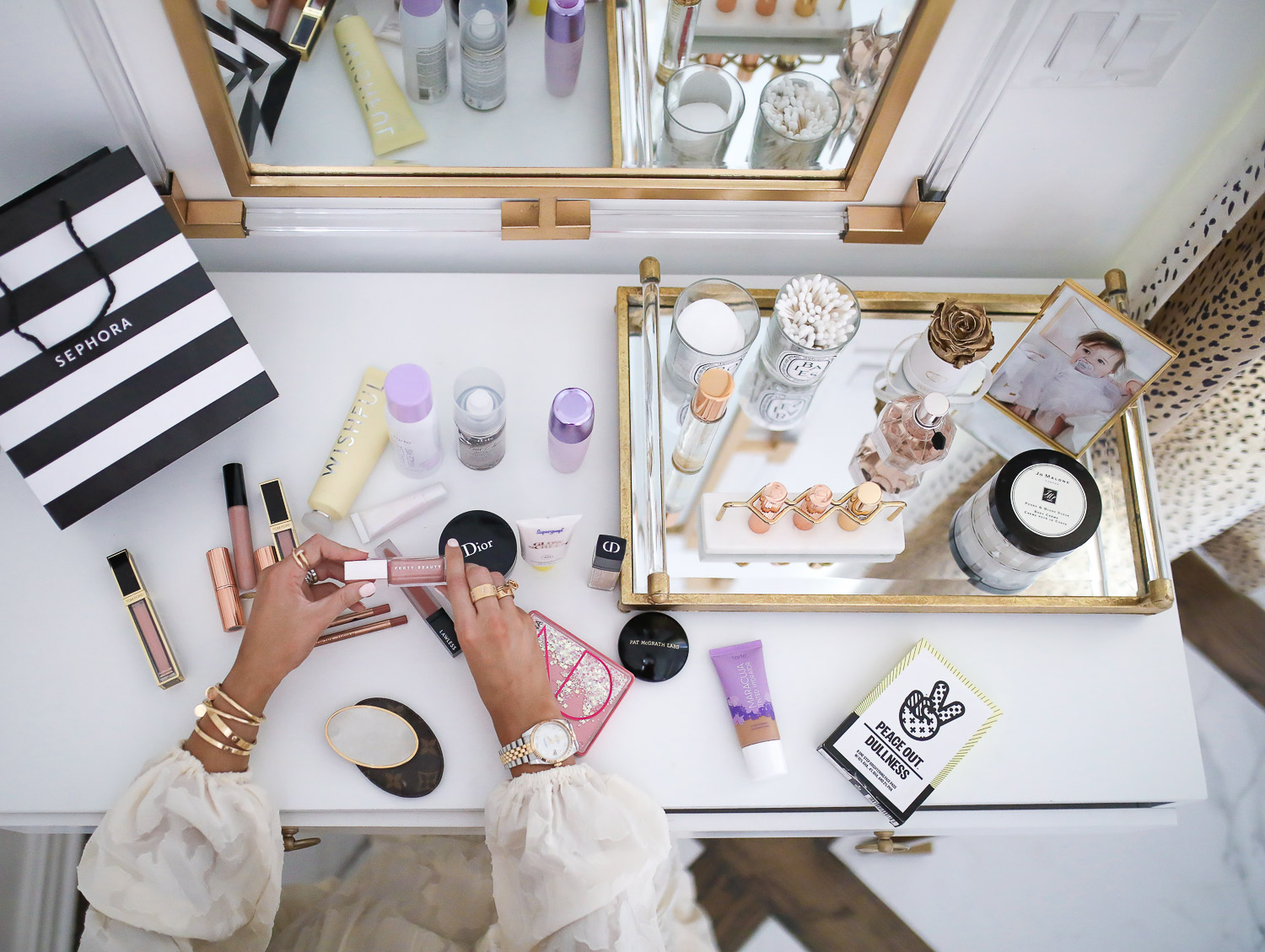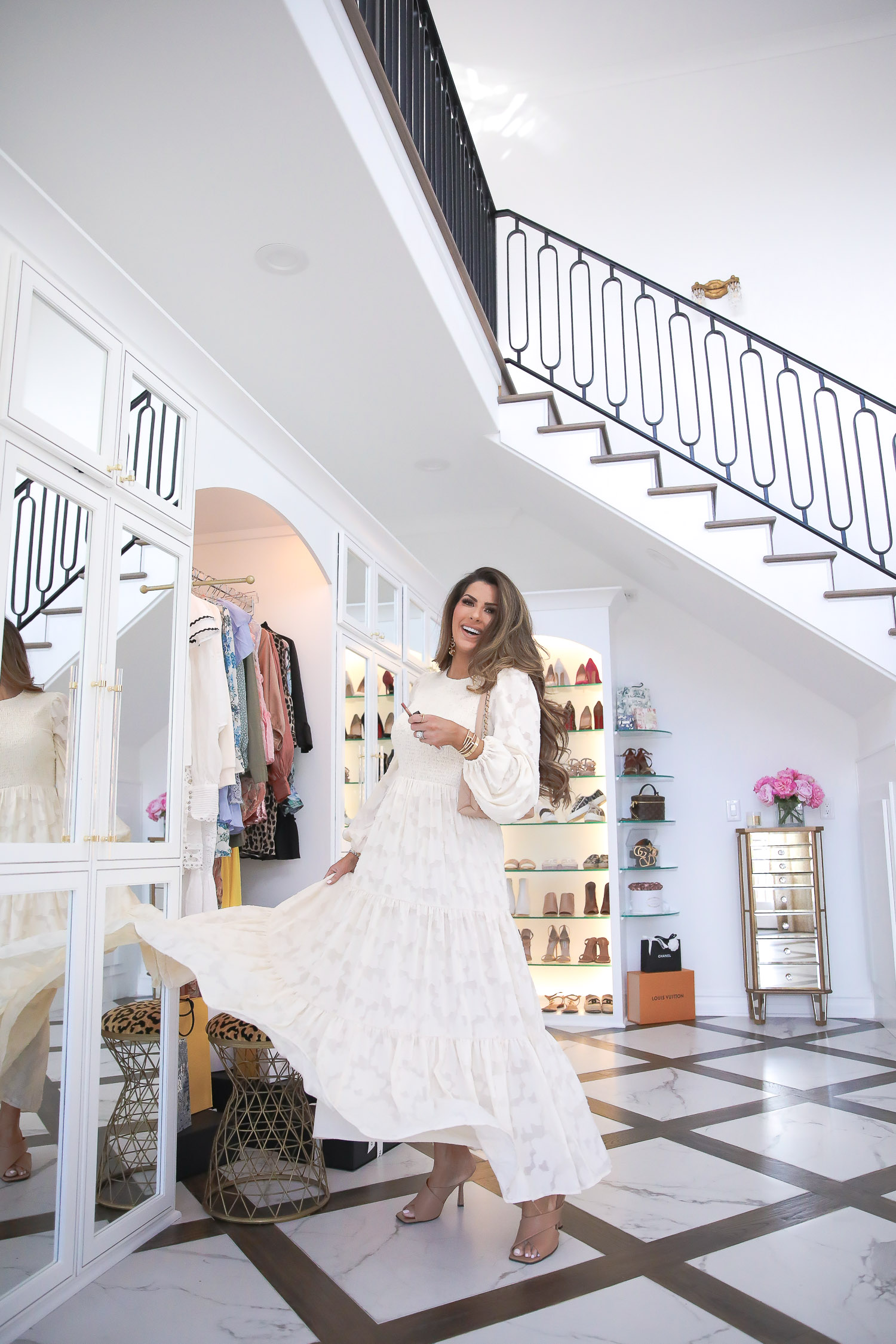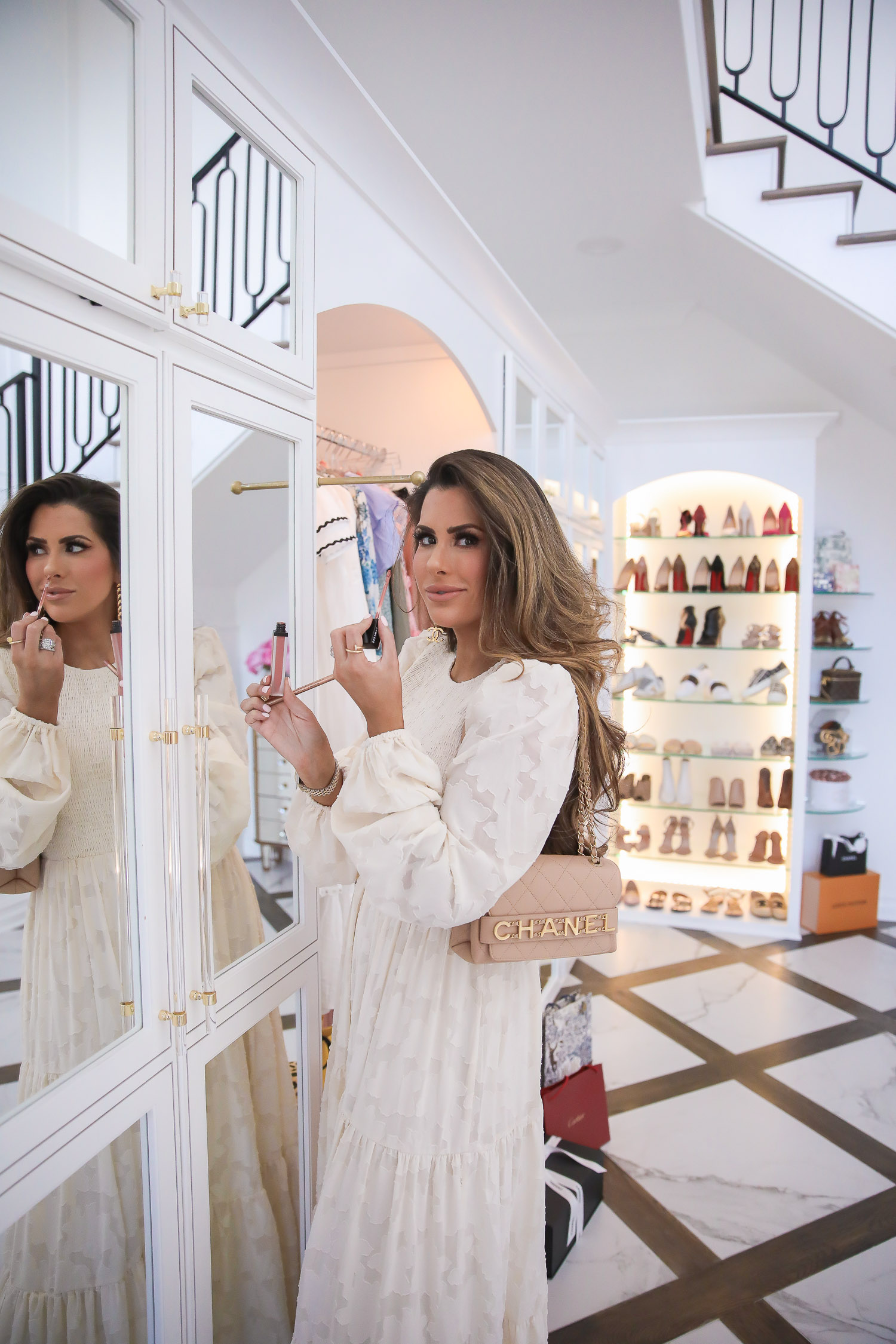 MARCH SEPHORA FAVORITES
Helloooo!! OMG! I am so so so excited about this post – as I am with almost all beauty posts. There's something about finding new Sephora favorites that gets me so giddy! I've got a few things that have become holy grail staples – and are total favorites!! I'll list them out one by one below! If you are new – I do a #SephoraHaul almost monthly! I do beauty posts each week but an actual #SephoraHaul monthly. I'm a product junkee – big time. I try new makeup almost daily! It is a full blown passion. If you are curious my last few Sephora Hauls are HERE & HERE. Definitely check those out because I try not to repeat products unless I'm obsessed so many other favorites are listed in those blog posts.
SPRING SEPHORA HAUL 2020
LAWLESS SOFT MATTE LIQUID LIPSTICK | I purchased this in the shade 'George' and I've been wearing it quite a bit lately – which is unusual for me seeing that I typically wear a nude lipstick. However, this color is gorgeous – absolutely stunning and the formula is incredible. No lie, I'm a bit snobby about liquid lipsticks. I feel as if a majority of them get dry & gross looking or just don't feel 'smooth' on your lips. This one however is 10/10. Feels and goes on super smooth but also wears beautiful and does not dry up! I used a holy grail favorite liner in 'Iconic Nude' to line my lips before application.
PAT MCGRATH LABS SKIN FETISH: SUBLIME PERFECTION BLURRING UNDER-EYE POWDER | If you in the marketing for a powder to set your under eye concealer you may want to check this one out. It's got a brightening effect to it which helps make that area less dark – for those battling dark circles.
PEACE OUT BRIGHTENING PEEL PADS | OH EM GEE! Stop whatever you are doing and order these. I promise – you are doing yourself a huge favor. I can not even tell you how insane these are! So, I radmomly saw them online and just got interested seeing as I am a major acid lover [as in skincare acids that help with hydration/aging/texture/etc.] Anyway, I used these one night after my shower and it sort of burnt but that was to be expected with acids within it. Anyway, the next morning I woke up and my face was literally GLOWING. Straight up shining – which is a great thing & great sign for people like me who have dry skin. Highly recommend.
GLOWSCREEN SUNSCREEN SPF 40 | If you are on the market for a new sunscreen, I recommend checking out all of Supergoop's products in general. I really, really like the brand and they have innovative SPF products which is amazing. Anyway, this one is a newer one and it's got a glow factor. I would not recommend wearing it alone but if you like to makeup over it – I think you'd like it – if you are looking for a glow.
WISHFUL YO GLOW ENZYME SCRUB | I randomly purchased this when I was buying the Peace Out Brightening Peel Pads and as you know, I'm a major skincare lover. I used to have horrific skin and I'm paying for it now – literally & figuratively. Anyway, this scrub got my attention because of the ingredients and also by seeing Huda Beauty's before and after photos. The ingredients are so good and the papaya enzyme is amazing for soothing your skin and giving more of a glow – that totally piqued my attention. Anyway, I used it one night in the shower and used the peel pads after my skin was insane the next day. I wanted to use the two products every night after that but I couldn't because it says use only 2-3x per week.
TATCHA THE LIQUID SILK CANVAS | This is the new liquid version of the Silk Canvas primer – and the primer is amazing. Both work as a pore filling product that protects your skin but also makes your make up go on smoother.
JOUER ESSENTIAL LIP ENHANCER | LOVE this lip balm – I absolutely love it! Makes your lips look plumper just by moisturizing and filling in the lines.
DIORSKIN FOREVER & EVER CONTROL EXTREME PERFECTION & MATTE FINISH INVISIBLE LOOSE POWDER | This is an interesting powder – something I found via the makeup artist at Chrissy's. She used this on me and I loved it – it has a very flawless look to it. However, I think it may be best used for oily skinned gals. I am more dry so I don't need anything for oily skin but I still liked how it looked. I even purchased it to use on days when I am less dry – that tends to happen when I travel to different locations. I definitely think that this is more ideal for oily girls
NATASHA DENONA LOVE GLOW CHEEK PALETTE | Okay, this palette is interesting in that it looks amazing and then up close it looks intimidating. HOWEVER! The verdict is out – it is actually really good. There is a beautiful cream shade in the top, left corner and a powder shade in the right corner. Both of which I use – and then in the bottom right corner there's a highlighter and its gorgeous! Not a cheap product but it is a really good blush option – it looks beautiful and wears long term.
CHARLOTTE TILBURY MAGIC POWDER | This is an OG product but something I still highly recommend! I use it under my eyes and all over my face to set my makeup. I think if I had to just choose one setting powder that worked best for me it would be this one. I have probably bought 4 of them in the last year and a half.
JET SET BUM-BUM SET | Not that any of us will be traveling, but this is a great set to have on hand. I personally keep a 'travel bag' fully stocked with my favorites so that I don't have to always go back and forth. I re-stock on this brand of bath soap & lotion regularly so I love that they made a travel set!
SEPHORA LASHES X HOUSE OF LASHES FALSE LASHES | I am actually wearing the 'Natalia' ones on my lashes in these photos. I'm not big on false lashes because they are hard to apply – for me anyway – and I never feel like it looks right. However, if I do wear them, I really love this style. I typically wear lash extensions but sometimes life gets busy and I just don't get to get fills so I opt for these! And if you are curious I use THIS glue.
---
ALSO! Just a reminder that you can sign up to be a Sephora Beauty Insider for free – and I highly recommend doing it because it gets you really great samples, birthday gifts, and access to their special events with discounts! I always use my points to buy the travel sized versions of my shampoo & conditioner so I can travel with it and not have to pack the full size! Or I redeem them for $25 on Tuesdays and Thursdays! It is such a great program!

What are your current Sephora favorites?  Let me know in a comment below!
Thanks to Sephora for sponsoring today's post.